Nails
17 Pretty Pink Christmas Nail Ideas for 2023
Pink is a color that represents love and joy, making it a wonderful choice for your Christmas nails. Here are 17 pretty pink Christmas nail ideas for 2023 to bring a touch of sweetness to your holiday season:
1. Candy Cane Stripes
Paint candy cane stripes using pink and white nail polish for a playful look.

2. Rose Gold Elegance
Opt for a sophisticated rose gold polish that adds a touch of luxury to your nails.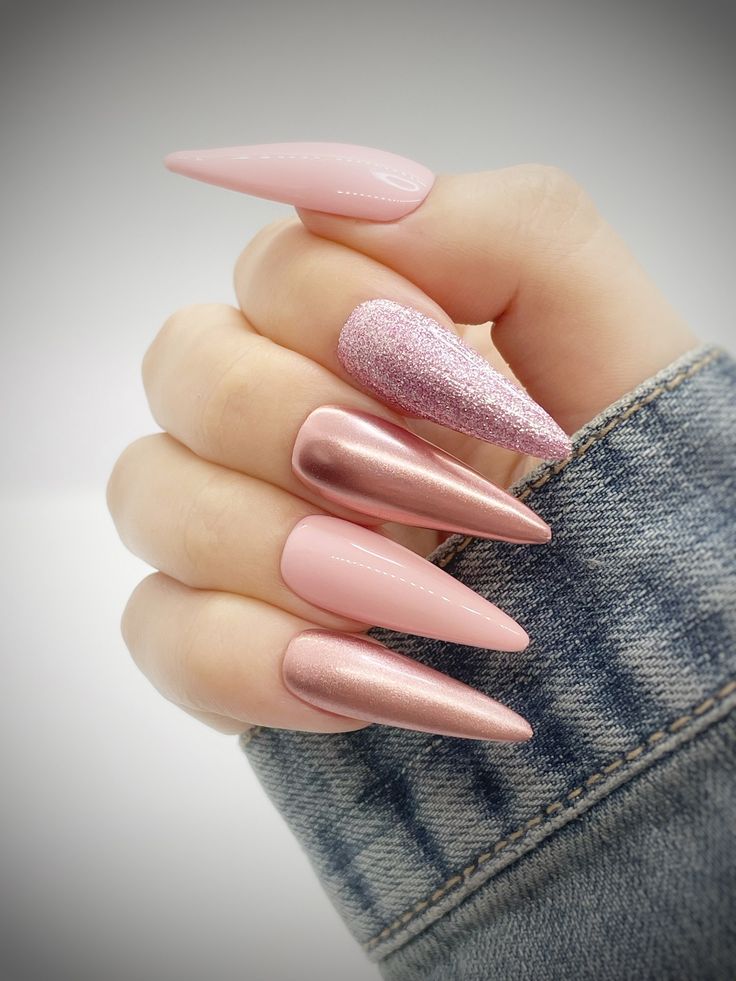 3. Pink Glitter
Add some sparkle to your nails with pink glitter polish or rhinestone accents.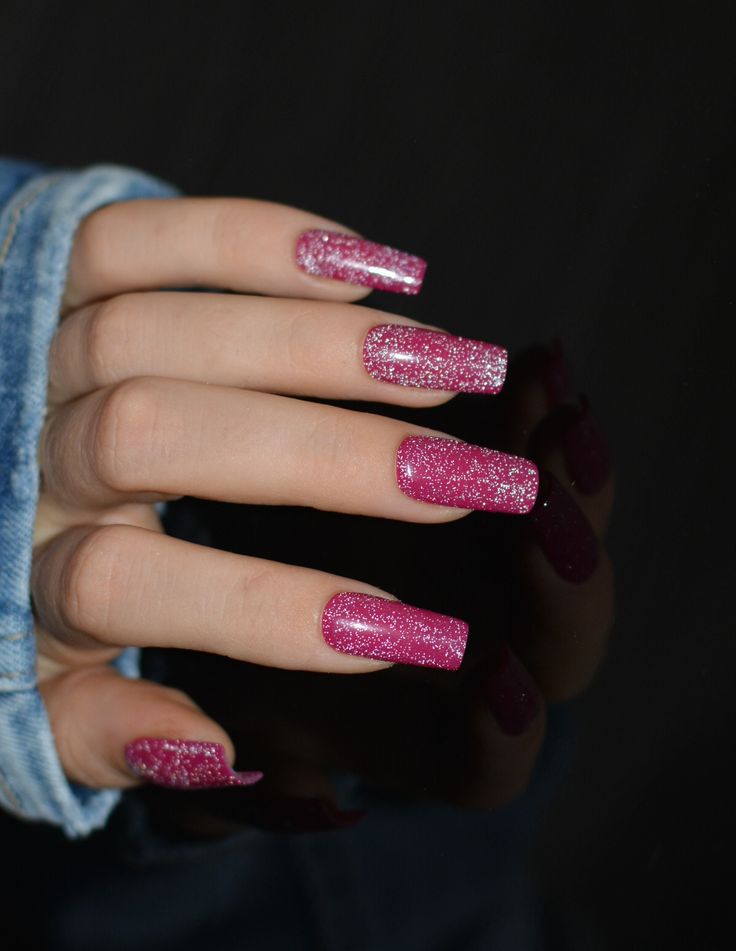 4. Festive Flamingos
Create adorable flamingo nail art with Santa hats and scarves.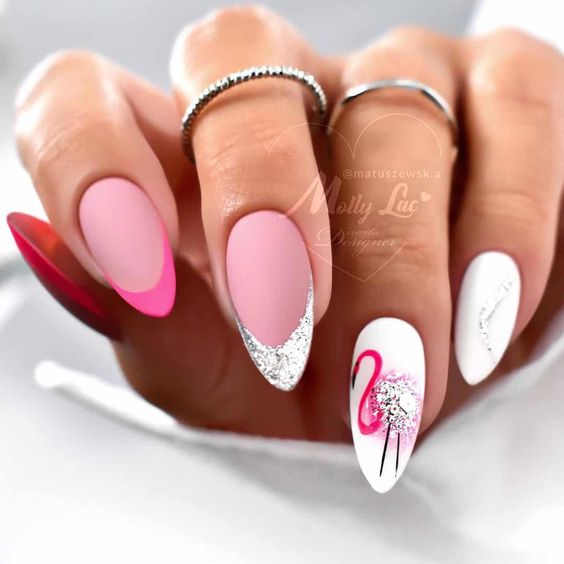 5. Winter Roses
Paint delicate pink roses with green leaves for a romantic and wintery feel.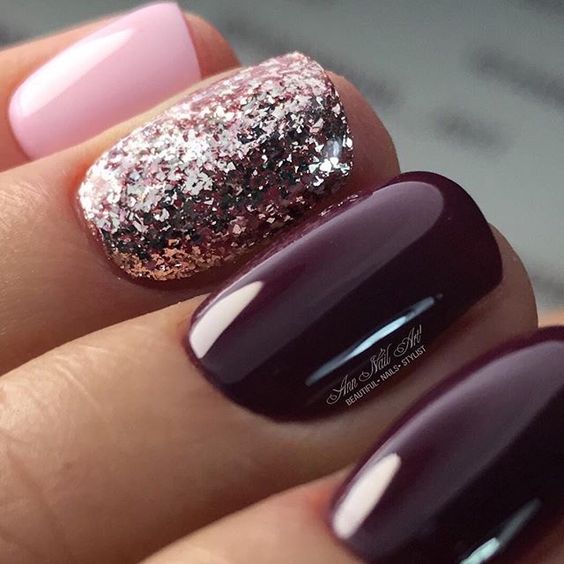 6. Pink and Silver Snowflakes
Incorporate silver snowflake designs on your pink nails for a festive touch.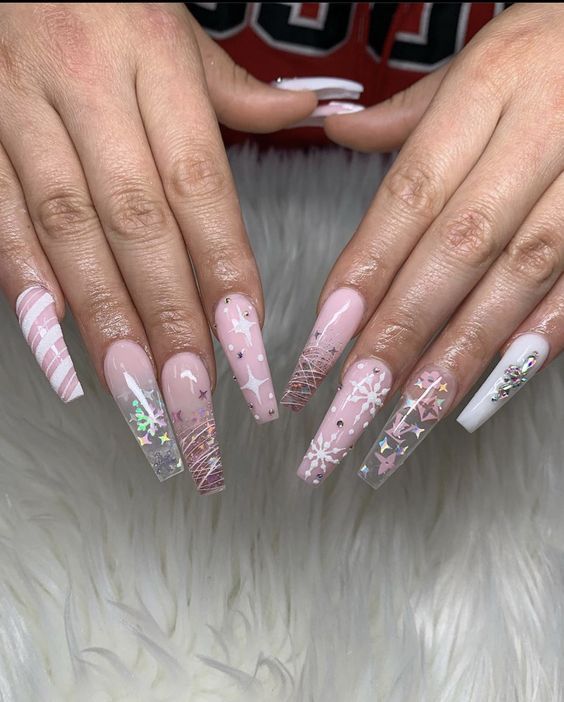 7. Frosty Pink Ombre
Achieve a frosty look with a pink ombre effect using lighter and darker shades.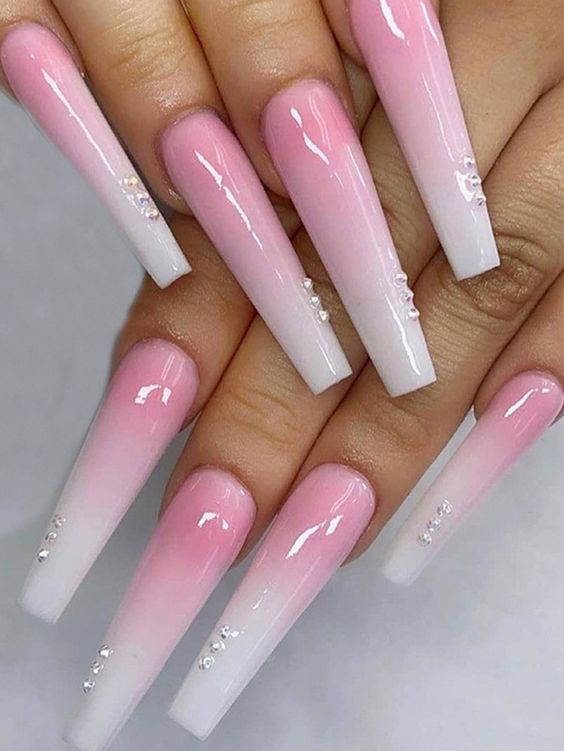 8. Cherry Blossom Branches
Showcase cherry blossom branches with delicate pink flowers on your nails.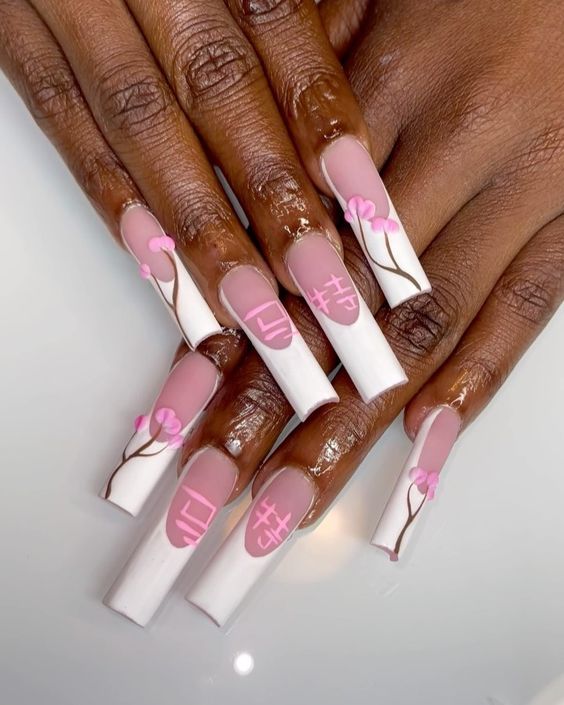 9. Sweet Peppermint Nails
Combine pink and white in peppermint swirl patterns for a fun and cheerful design.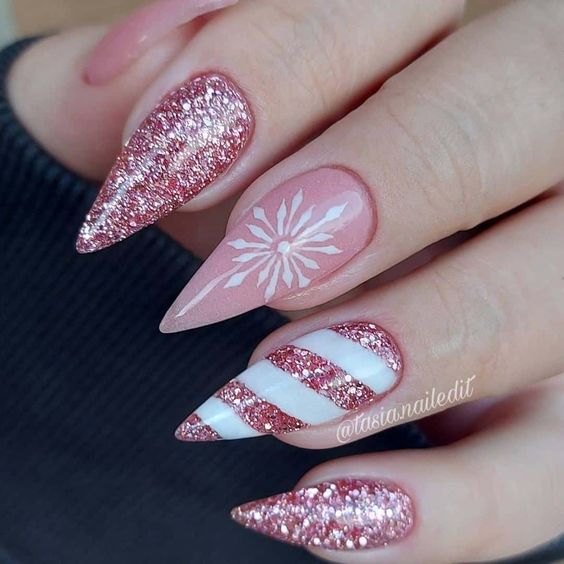 10. Elegant Pink and Gold
Pair soft pink with gold accents for an elegant and regal appearance.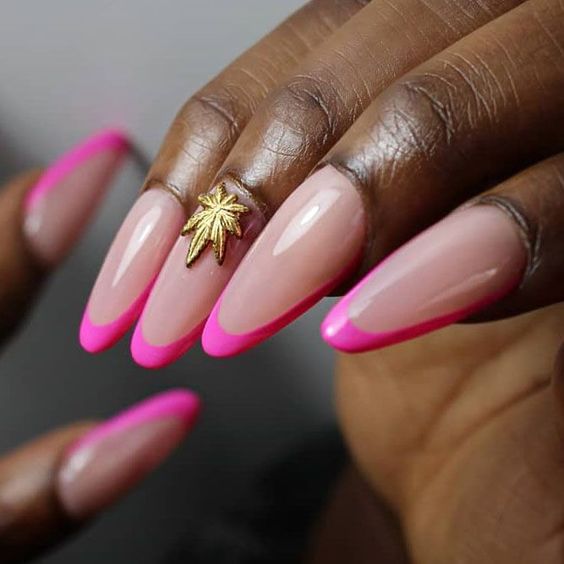 11. Christmas Sweater Patterns
Mimic the coziness of a holiday sweater with intricate sweater patterns in pink hues.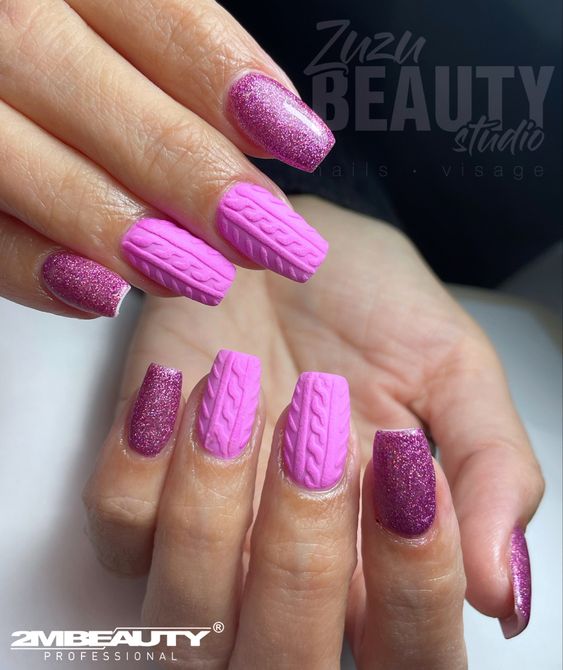 12. Fairy Lights
Paint colorful Christmas lights across your pink nails for a whimsical look.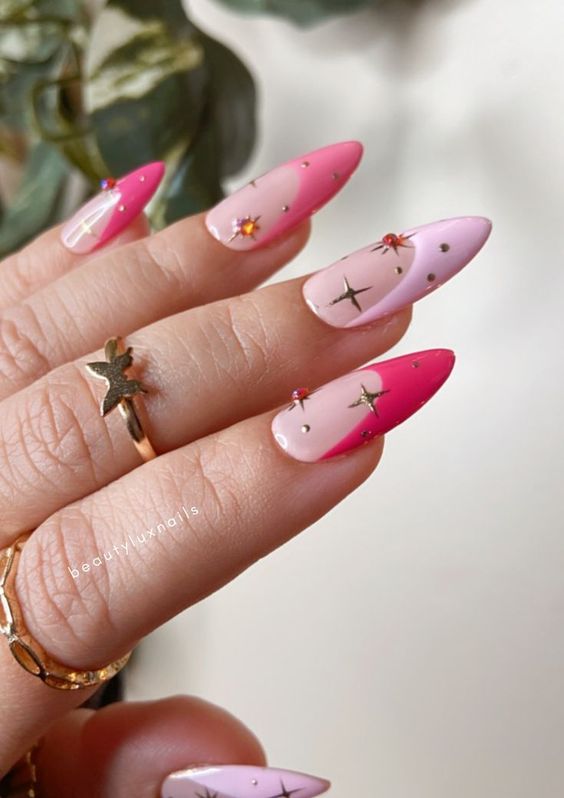 13. Pink Reindeer
Add hand-painted reindeer designs with red noses and scarves for a playful touch.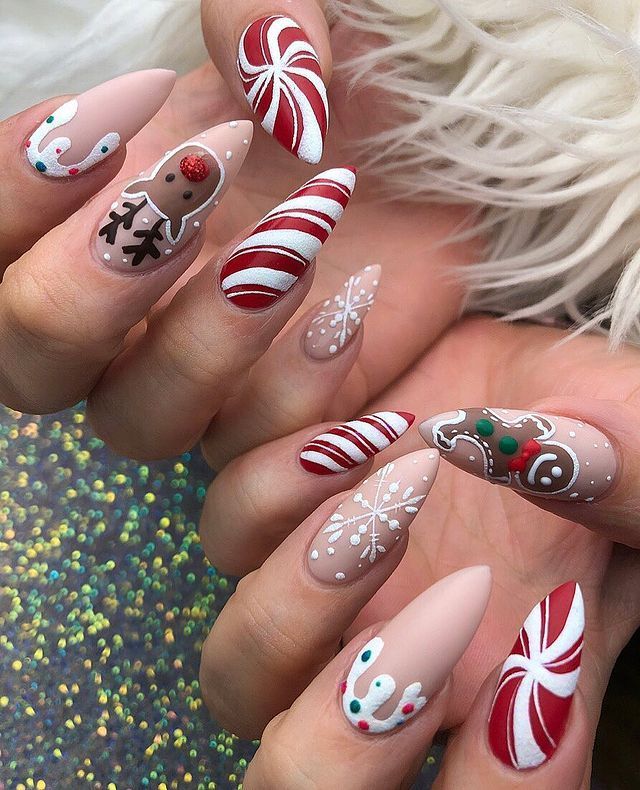 14. Peppermint Candy Accents
Get inspired by peppermint candies with swirls of pink and white on your nails.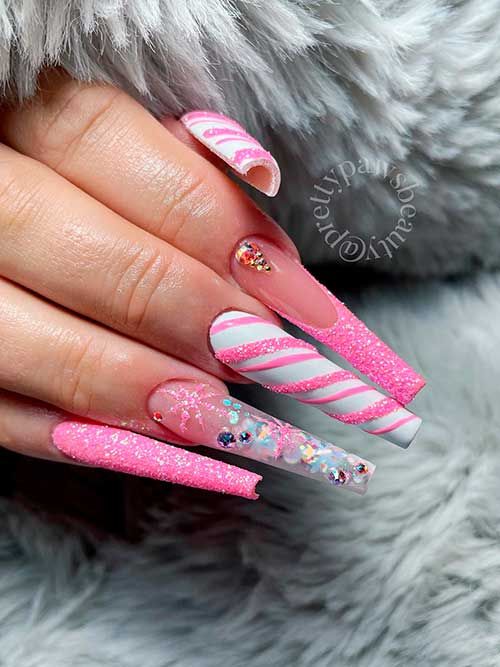 15. Pink Snow Globe Nails
Create miniature snow globe designs on your nails with tiny winter scenes inside.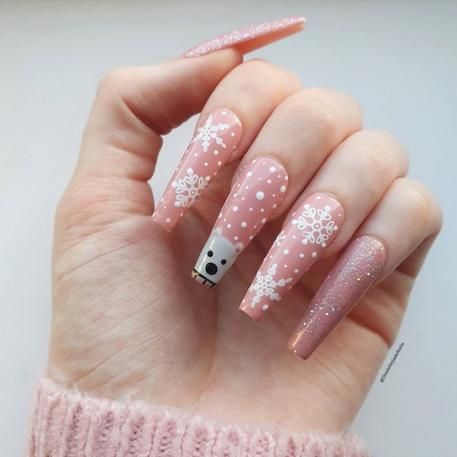 16. Holly and Berries
Decorate your nails with hand-painted holly leaves and red berry accents.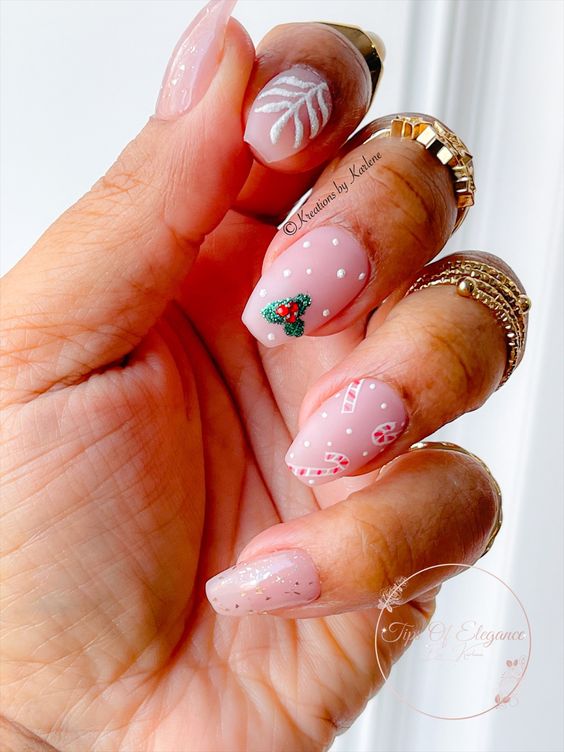 17. Elegant Lace in Pink
Achieve an elegant look with lace-inspired designs on your pink nails.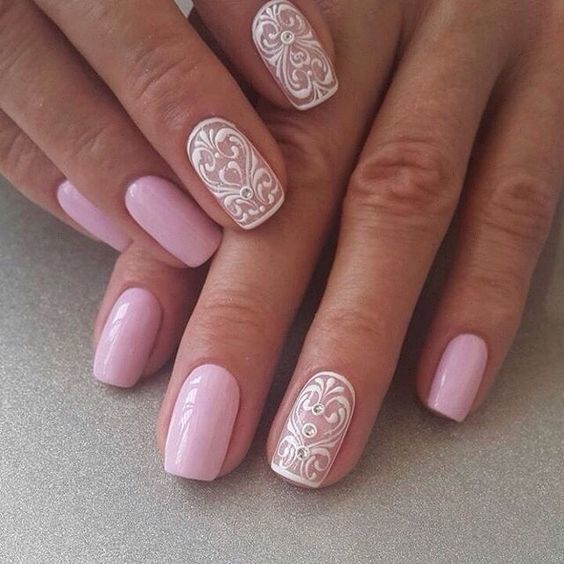 Save Pin