Nails
17 Trendy Chrome Nail Ideas for Fall 2023
Chrome nails have become a popular trend in recent years, offering a sleek and futuristic look. As we transition into fall, it's time to embrace the magic of the season with chrome nail designs that reflect the warm and cozy vibes. From rich autumn hues to unique patterns, here are 17 trendy chrome nail ideas for fall 2023 to inspire your next manicure.
Burnished Copper Chrome
Capture the essence of fall with burnished copper chrome nails. This warm and metallic shade evokes the beauty of changing leaves and adds a touch of elegance to your manicure.

Burgundy Chrome with Gold Accents
Opt for a luxurious and sophisticated look by combining burgundy chrome nails with gold accents. Add small gold foil details or minimalist gold nail art for an extra touch of opulence.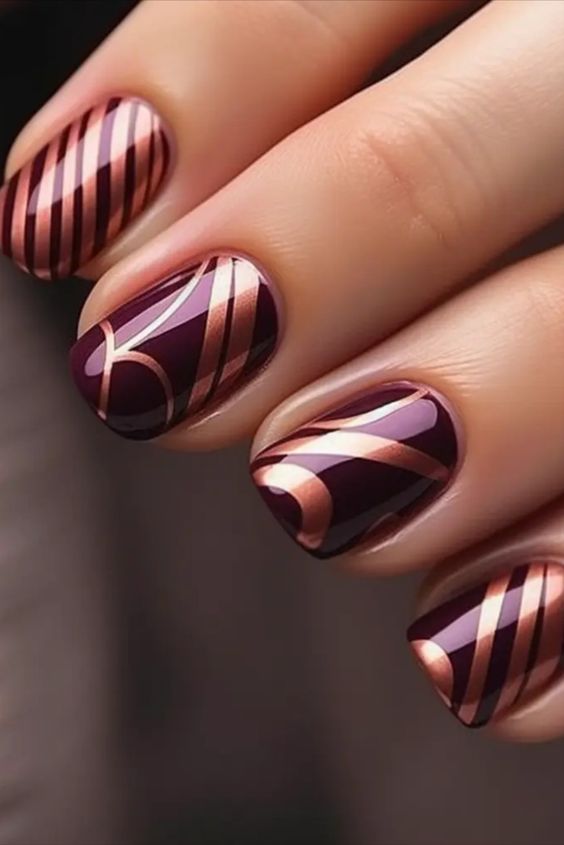 Rose Gold Chrome French Tips
Put a twist on the classic French manicure by incorporating rose gold chrome polish. Apply the chrome shade to the tips of your nails for a modern and glamorous take on this timeless style.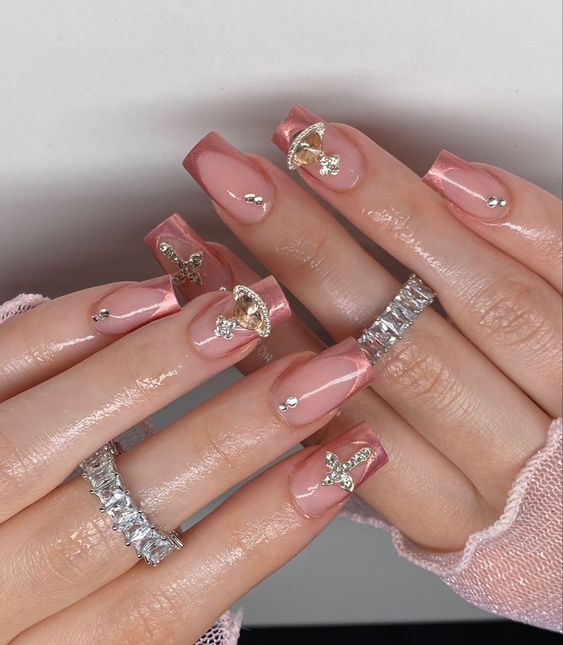 Matte Chrome Ombré
Create a stunning effect by blending matte chrome polishes in different fall shades. Choose colors like deep plum, olive green, or burnt orange and blend them seamlessly for a captivating ombré manicure.
Chocolate Brown Chrome
Embrace the cozy vibes of fall with a rich and lustrous chocolate brown chrome manicure. This deep and sultry shade adds depth and sophistication to your nails.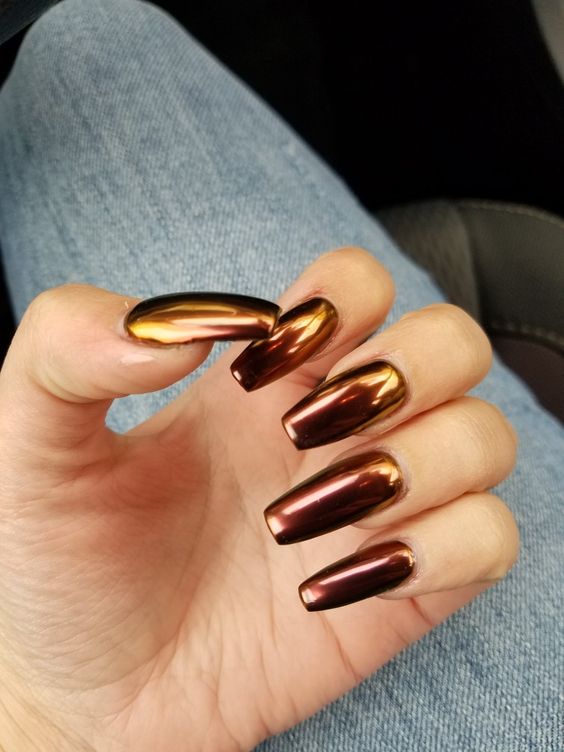 Emerald Green Chrome
Channel the lushness of fall foliage with emerald green chrome nails. This vibrant and mesmerizing shade captures the essence of nature's beauty during this season.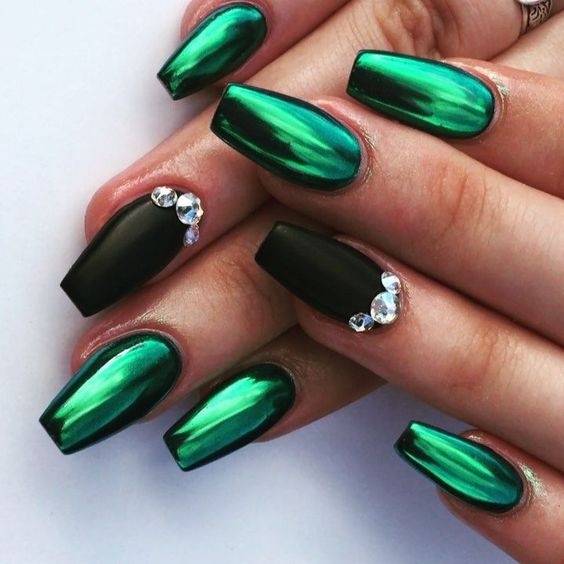 Smoky Gray Chrome with Glitter
Create an edgy and alluring manicure by combining smoky gray chrome polish with sparkling glitter accents. The contrast between the sleek chrome and the dazzling glitter adds depth and visual interest to your nails.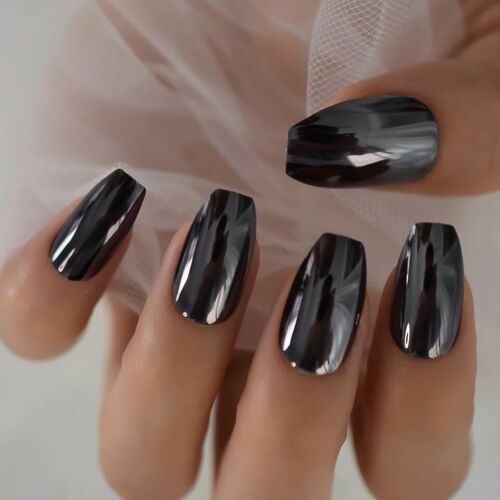 Rusty Orange Chrome
Embrace the warm tones of fall with a rusty orange chrome manicure. This captivating shade captures the essence of pumpkin spice and autumn sunsets.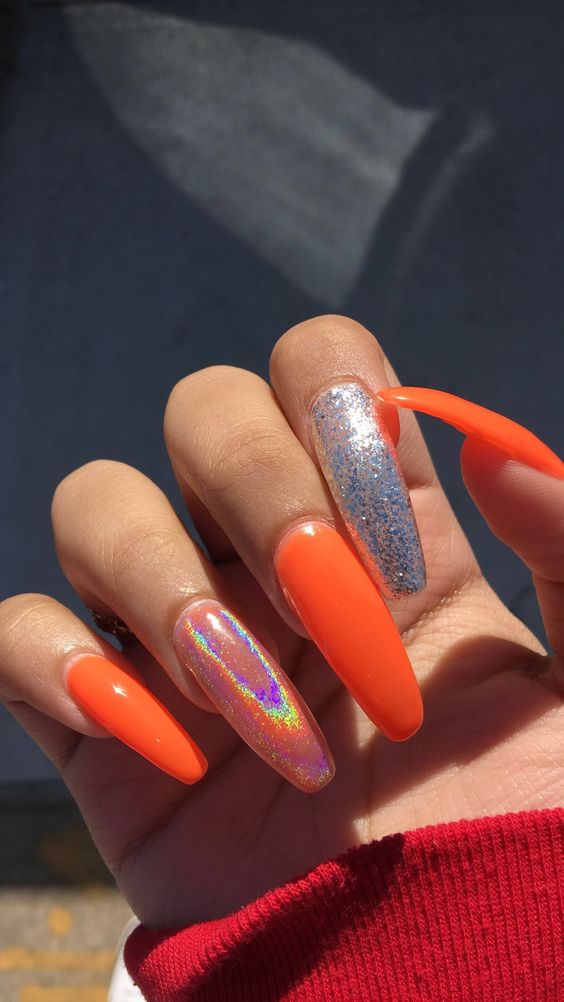 Midnight Blue Chrome
Add a touch of mystery and elegance to your nails with a deep midnight blue chrome polish. This captivating shade pairs well with fall evening outfits and adds a sophisticated vibe to your manicure.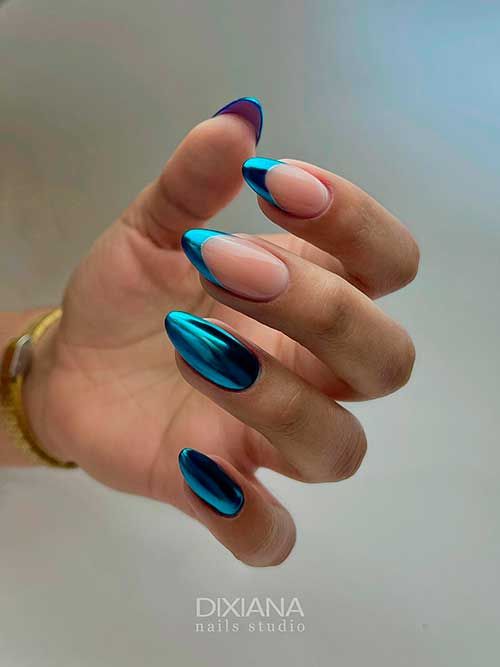 Maroon Chrome with Matte Finish
Achieve a bold and refined look with maroon chrome nails featuring a matte finish. The combination of the glossy chrome and the velvety matte texture creates a striking contrast.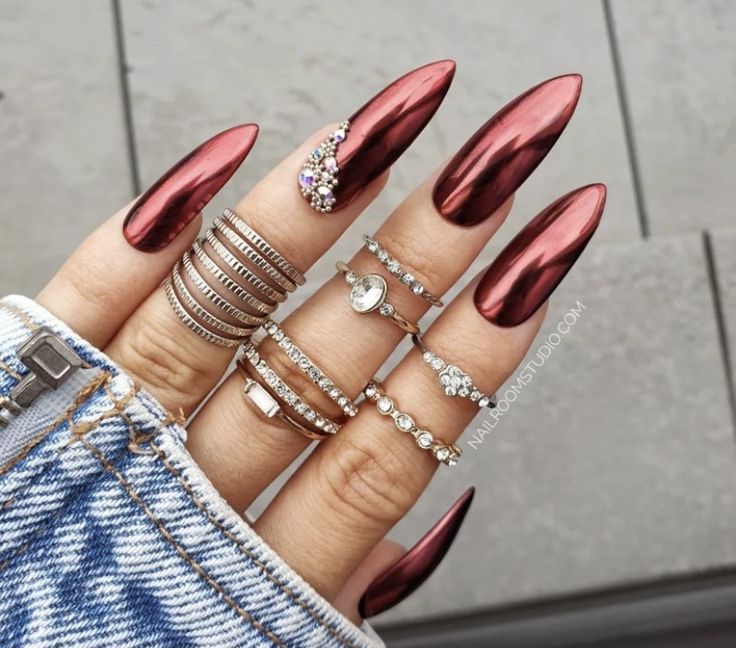 Metallic Bronze Chrome
Opt for a glamorous and eye-catching manicure with metallic bronze chrome nails. This lustrous shade adds a touch of luxury and pairs well with fall's warm color palette.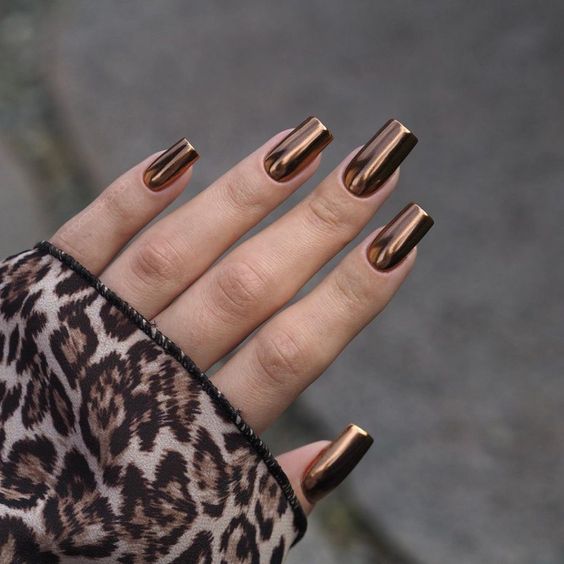 Gradient Chrome Nails
Create a mesmerizing effect by blending different chrome shades to create a gradient manicure. Choose colors like gold, silver, and rose gold for a captivating and multidimensional look.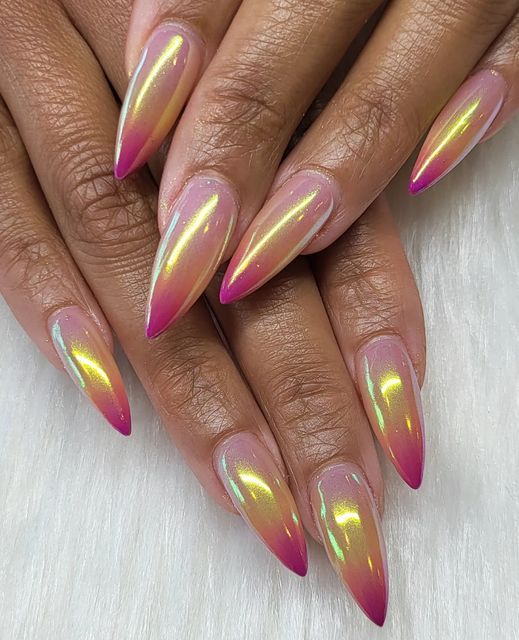 Holographic Chrome Nails
Add a dose of sparkle and whimsy to your fall manicure with holographic chrome nails. These iridescent shades create a captivating and magical effect that is perfect for the season.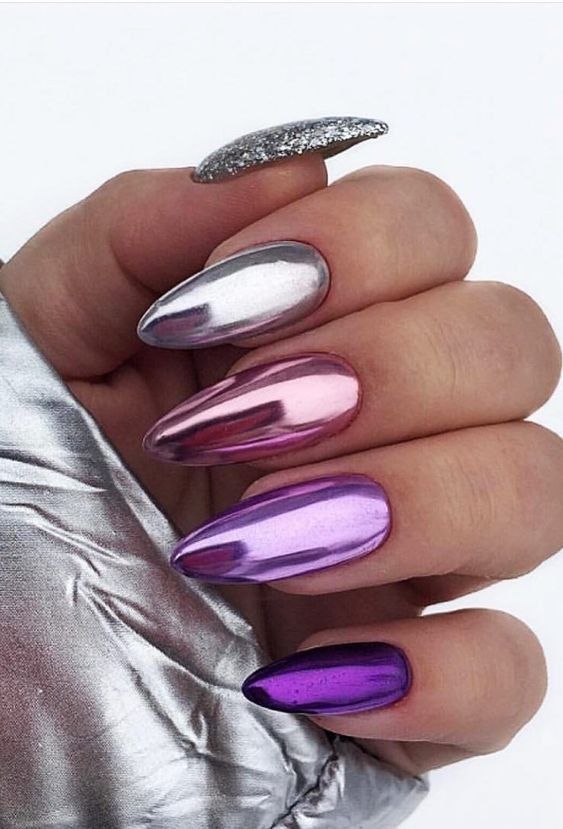 Geometric Chrome Nail Art
Elevate your chrome manicure with geometric nail art designs. Incorporate lines, triangles, or other geometric shapes using chrome polishes in contrasting shades for a modern and artistic look.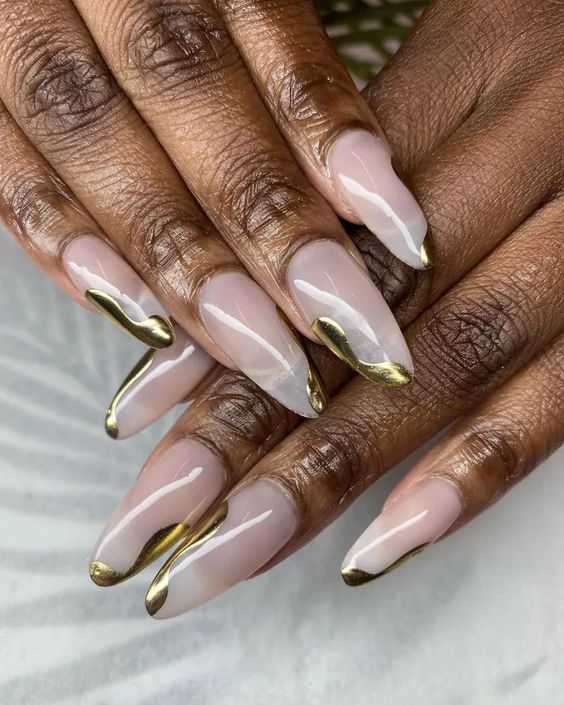 Matte Black Chrome Accent Nails
Create a dramatic and bold manicure by incorporating matte black chrome accent nails. Pair them with other chrome shades or nude polishes for a striking contrast.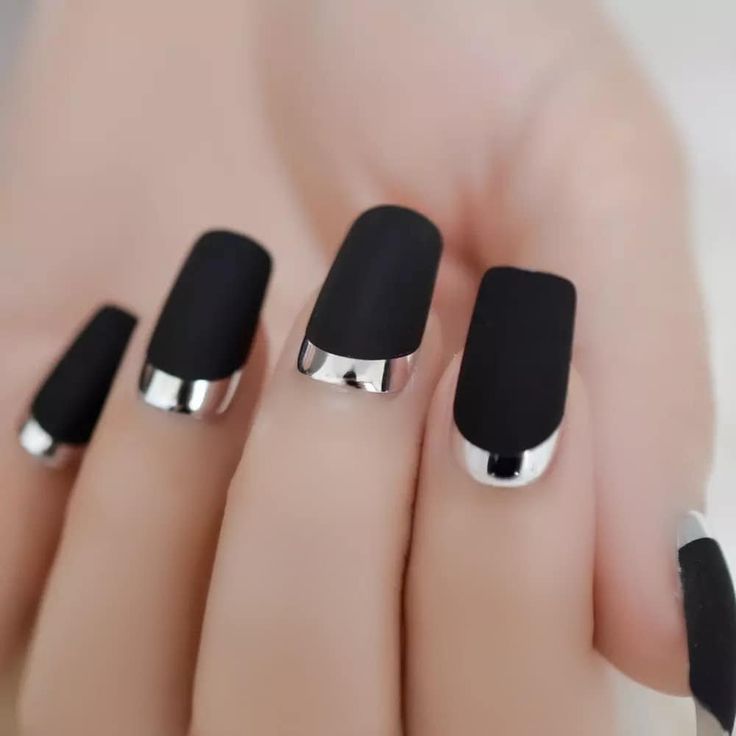 Gradient Glitter Chrome
Combine the allure of chrome with the sparkle of glitter by creating a gradient effect using chrome polishes and glitter accents. This glamorous manicurewill make your nails shine and catch everyone's attention.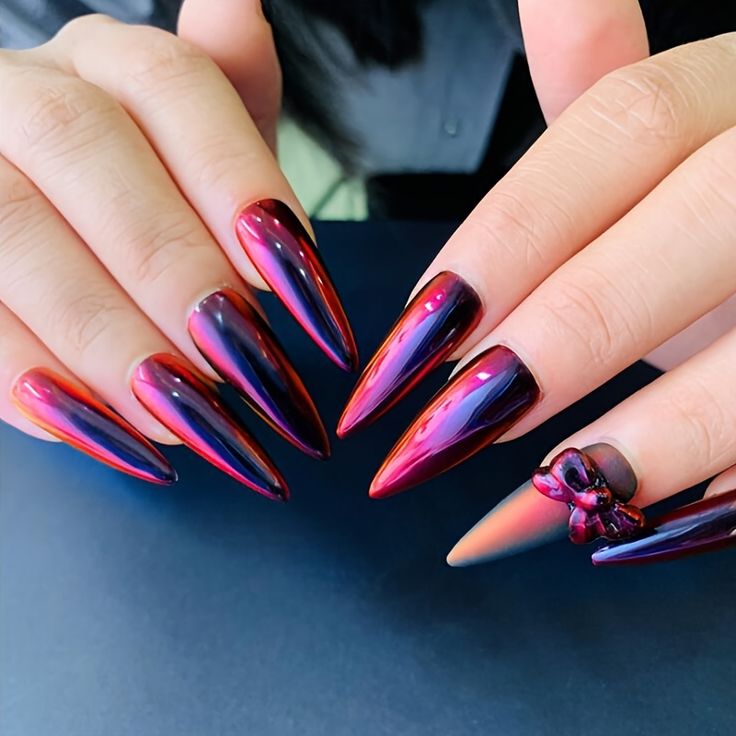 Abstract Chrome Nail Art
Embrace your creativity by experimenting with abstract chrome nail art. Use chrome polishes in different colors to create unique patterns, lines, or shapes for a one-of-a-kind manicure that showcases your artistic side.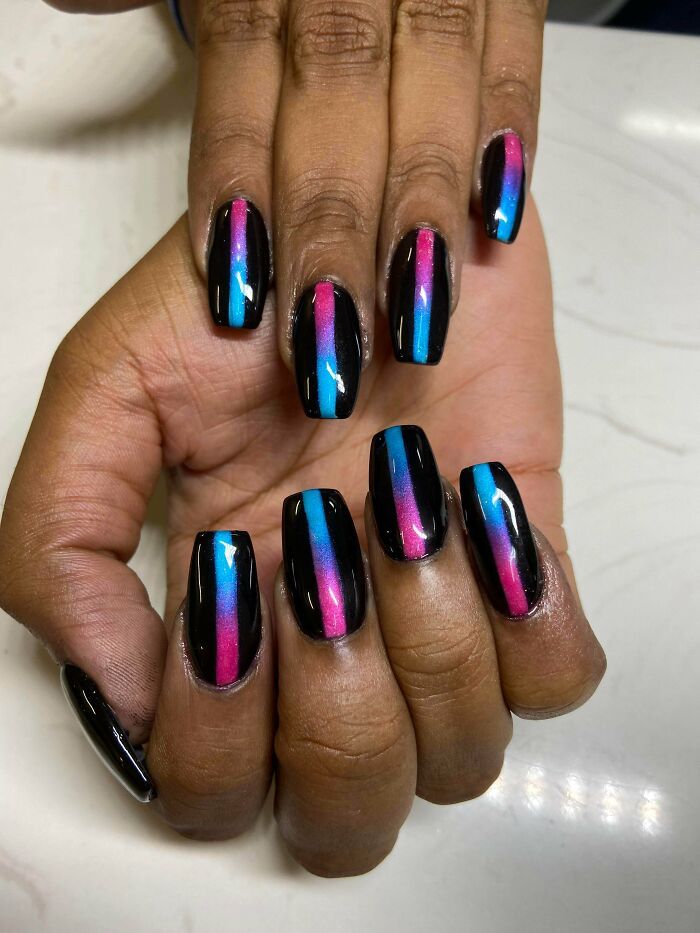 Save Pin