Nails
19 Captivating Red Gel Nail Ideas for Timeless Glamour
Red gel nails exude timeless elegance and a touch of glamour, making them a popular choice for various occasions. The versatility of red shades allows you to create nail designs that range from classic to bold, depending on your personal style. In this article, we present 19 captivating red gel nail ideas that will inspire you to showcase your sophistication and love for this iconic color.
1. Classic Red Almond Nails:
Opt for classic red gel polish on almond-shaped nails for a sleek and elegant look that never goes out of style.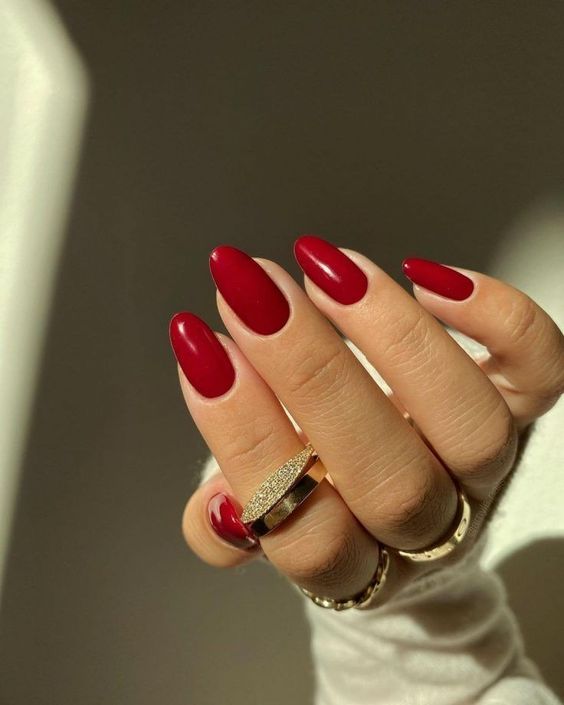 2. Red Glitter Accent Nails:
Add a touch of dazzle by incorporating red glitter accents on one or two nails, creating a captivating contrast.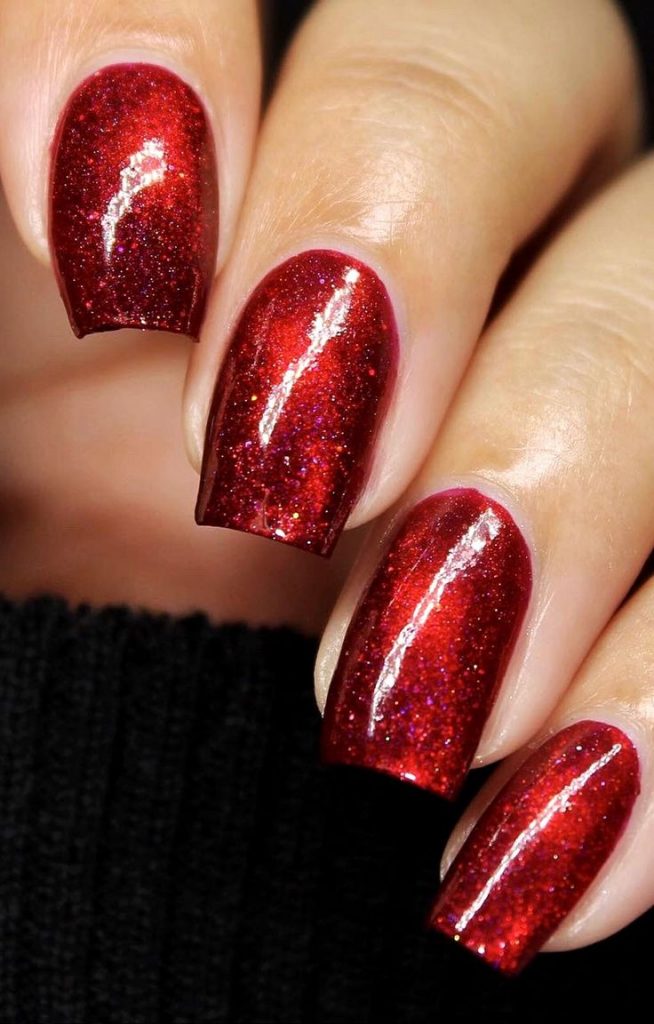 3. Red French Tips with a Twist:
Choose red gel for the tips of your nails, adding a modern twist to the classic French manicure.
4. Ombre Red to Black:
Experiment with an ombre effect transitioning from deep red to black, creating a sultry and mysterious appearance.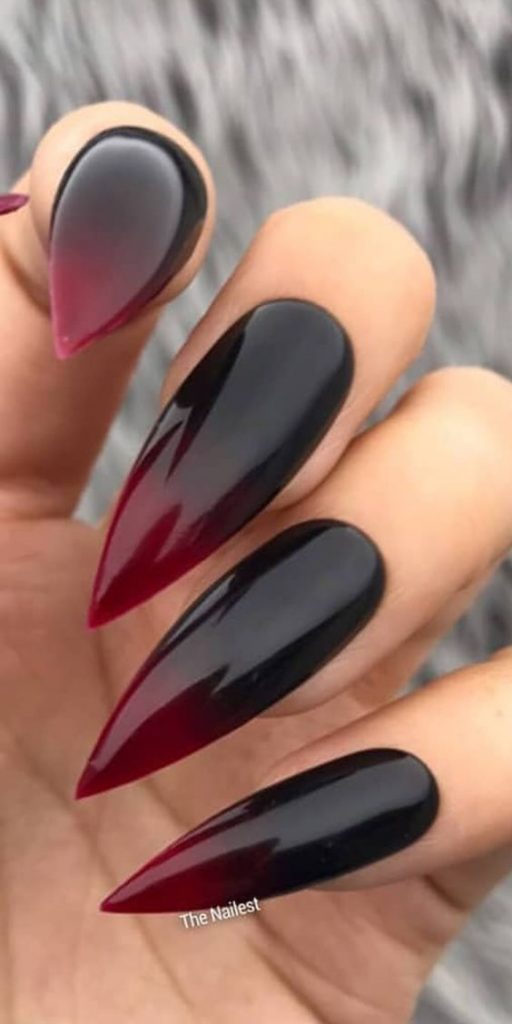 5. Red Matte Stiletto Nails:
Embrace the allure of matte red gel polish on stiletto nails for an edgy and confident look.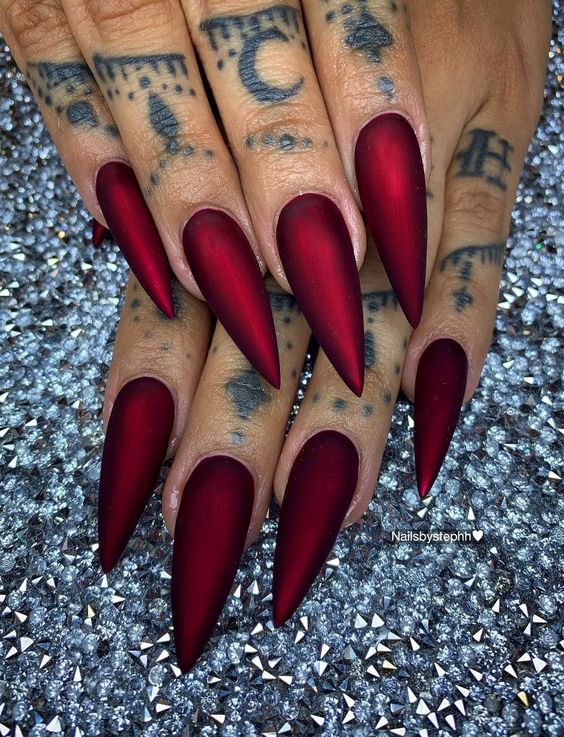 6. Red and Gold Foil Accents:
Incorporate gold foil accents on your red gel nails for a luxurious and opulent design.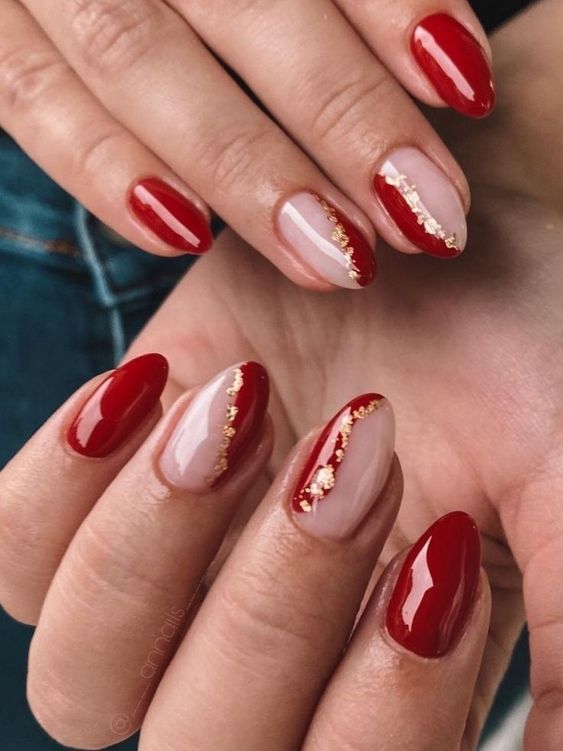 7. Negative Space Red Nails:
Add negative space elements to your red gel nails, allowing portions of your natural nails to peek through.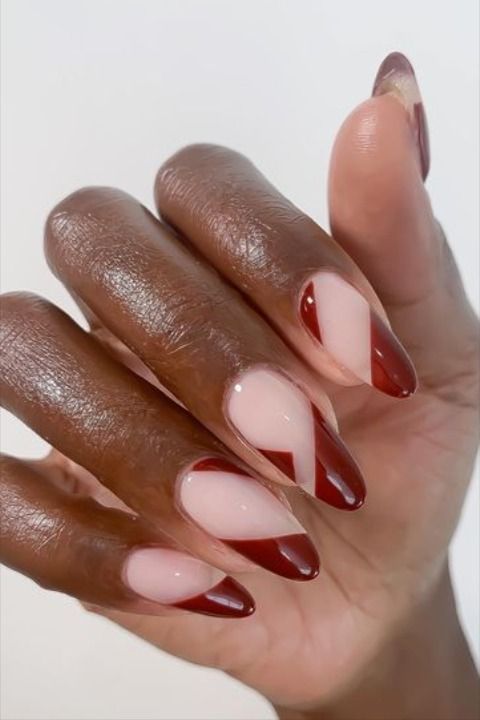 8. Red and White Polka Dots:
Choose a white base with red polka dots for a playful and retro-inspired nail design.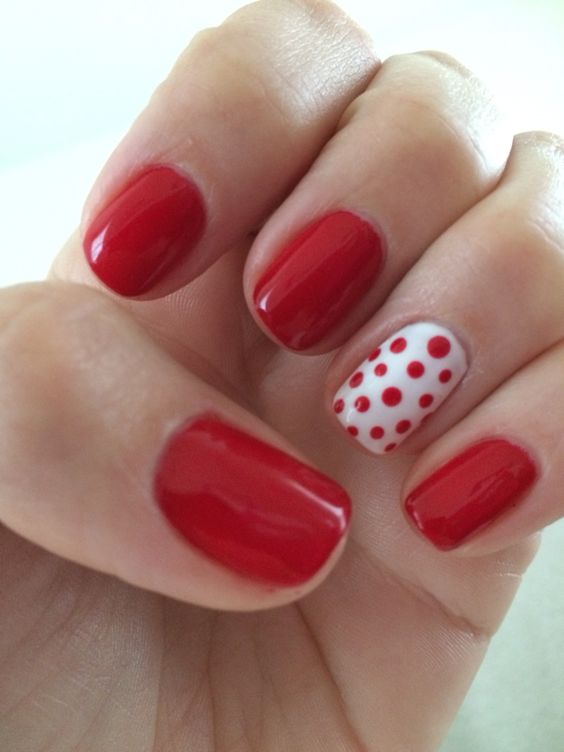 9. Red Chrome Nails:
Opt for red chrome nails that create a reflective and futuristic effect, adding a bold statement to your look.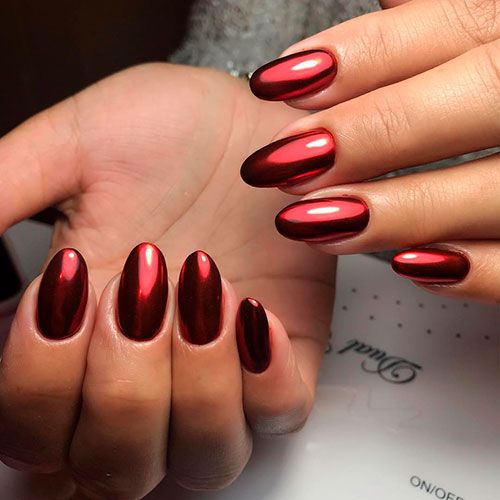 10. Red Roses Nail Art:
Embrace red roses nail art with intricate floral designs that add a touch of romance and elegance.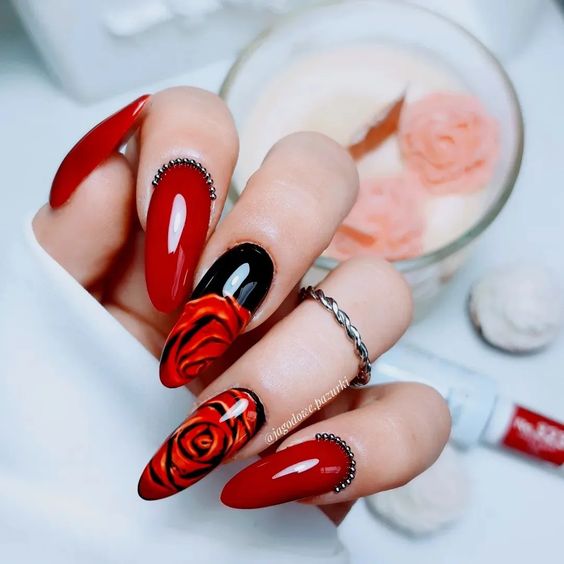 11. Red Marble Nails:
Experiment with red marble nail art that combines deep red shades with subtle veins for a unique and artistic appearance.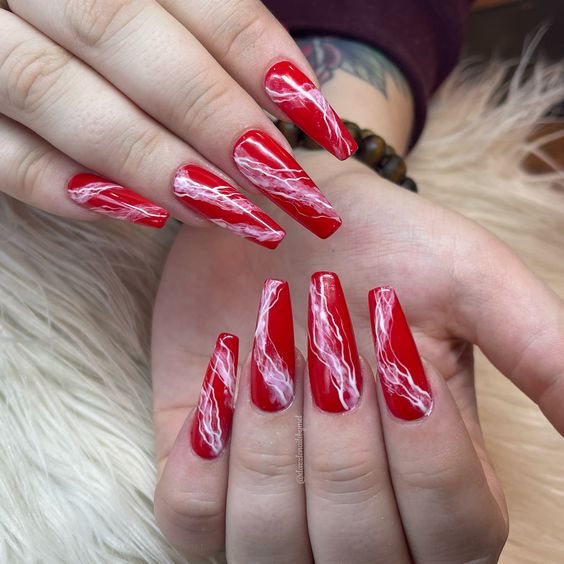 12. Red and Black Geometric Patterns:
Incorporate geometric patterns in red and black gel polish for a modern and eye-catching design.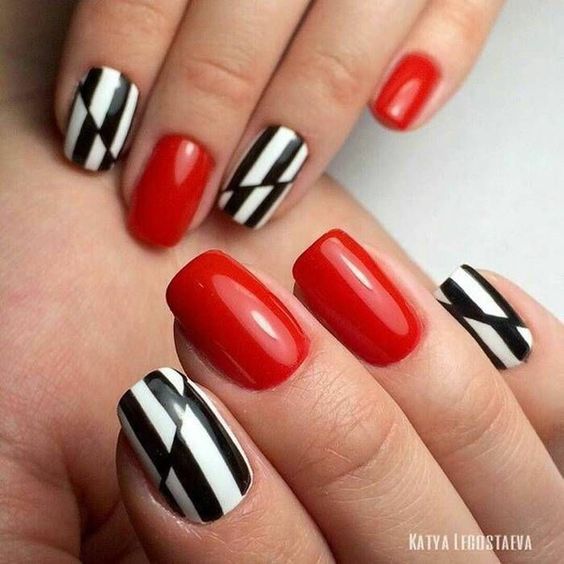 13. Red and Gold Striped Nails:
Choose red nails with gold stripes for a regal and glamorous nail design that commands attention.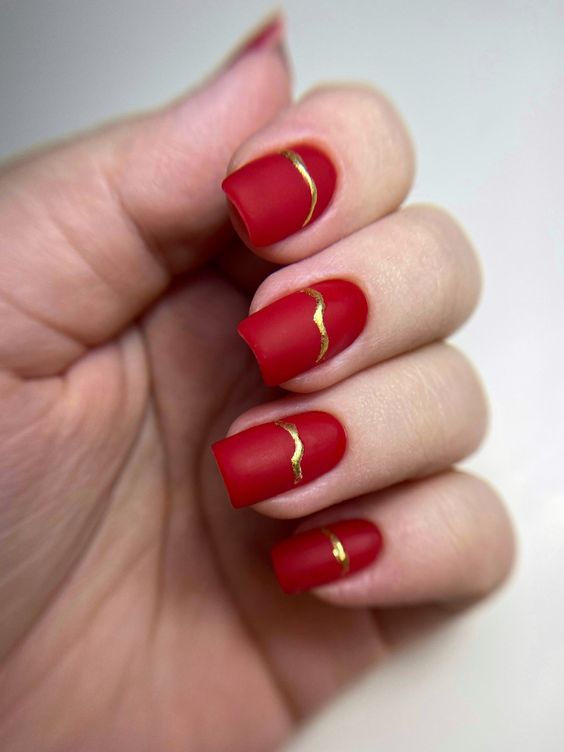 14. Red and Silver Gradient:
Opt for a gradient effect transitioning from red to silver gel polish, creating a dazzling and captivating appearance.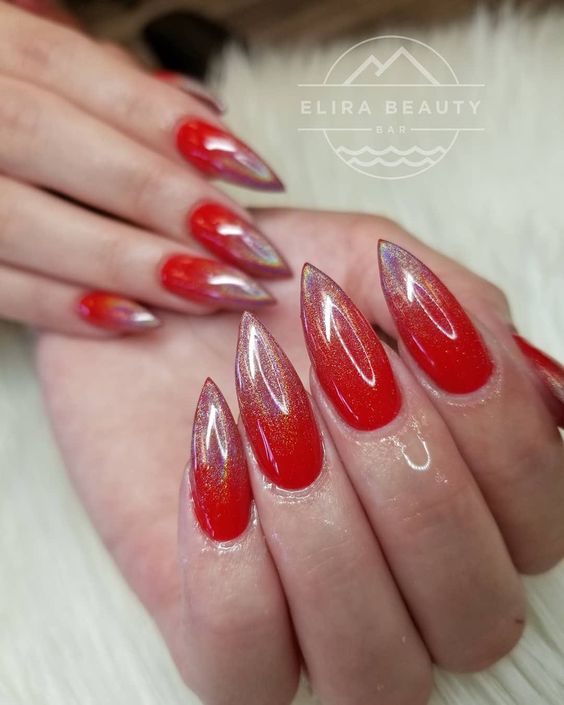 15. Red Hearts Nail Art:
Embrace red hearts nail art with delicate heart-shaped accents that exude love and charm.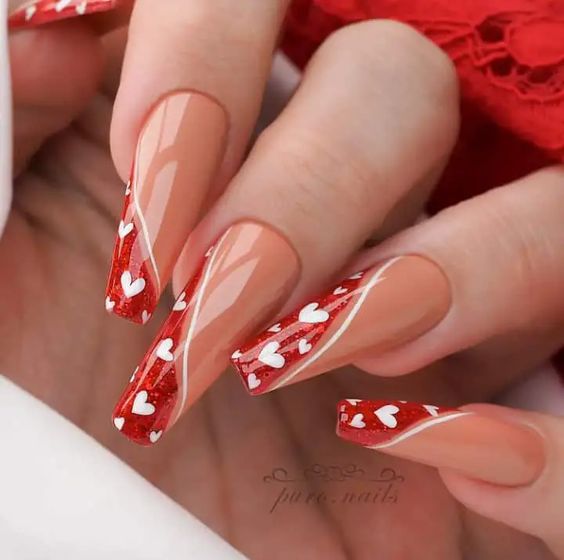 16. Red and Nude Chevron Nails:
Incorporate red and nude chevron patterns on your nails for a dynamic and stylish nail design.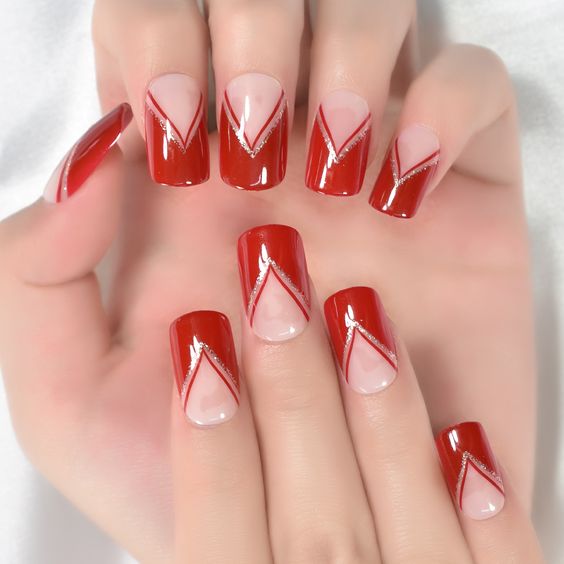 17. Red Floral French Tips:
Choose red floral patterns for the tips of your nails, adding a romantic and feminine touch.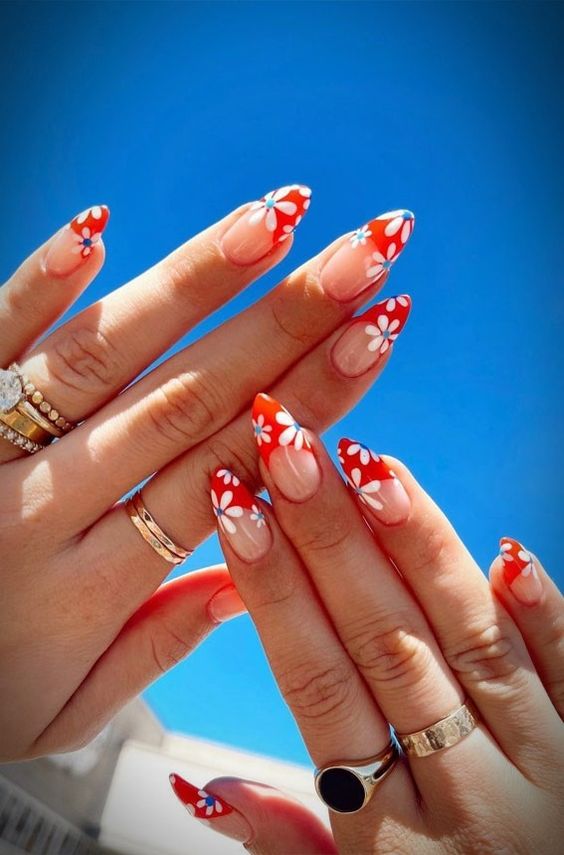 18. Red and Gold Leaf Accents:
Embrace red nails with gold leaf accents that infuse a touch of elegance and luxury into your manicure.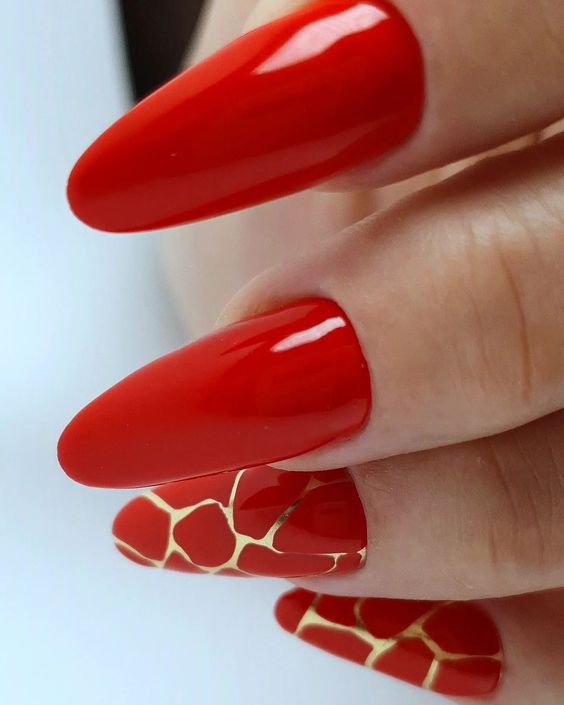 19. Red and Black Animal Print:
Opt for red nails with black animal print accents, adding a wild and trendy element to your nail design.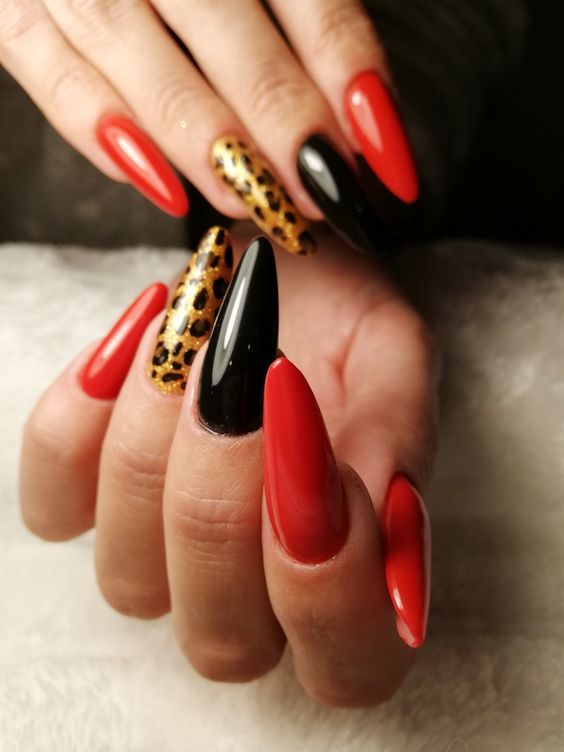 Save Pin