Nails
19 Chic Long Square Nail Design Ideas for Modern Elegance
Long square nails offer a sleek and sophisticated canvas for showcasing creative and trendy nail designs. The combination of squared tips and extended length provides ample space for artistry. In this article, we present 19 stunning long square nail design ideas that range from classic to contemporary, allowing you to express your unique style and elevate your nail game.
1. Monochromatic Minimalism:
Embrace minimalism with a single-color design. Choose a chic neutral shade or a bold color that resonates with your style for an effortlessly elegant look.

2. Metallic Accents:
Add a touch of glamour with metallic accents. Incorporate silver or gold foil, studs, or metallic nail polishes to achieve a sophisticated and eye-catching design.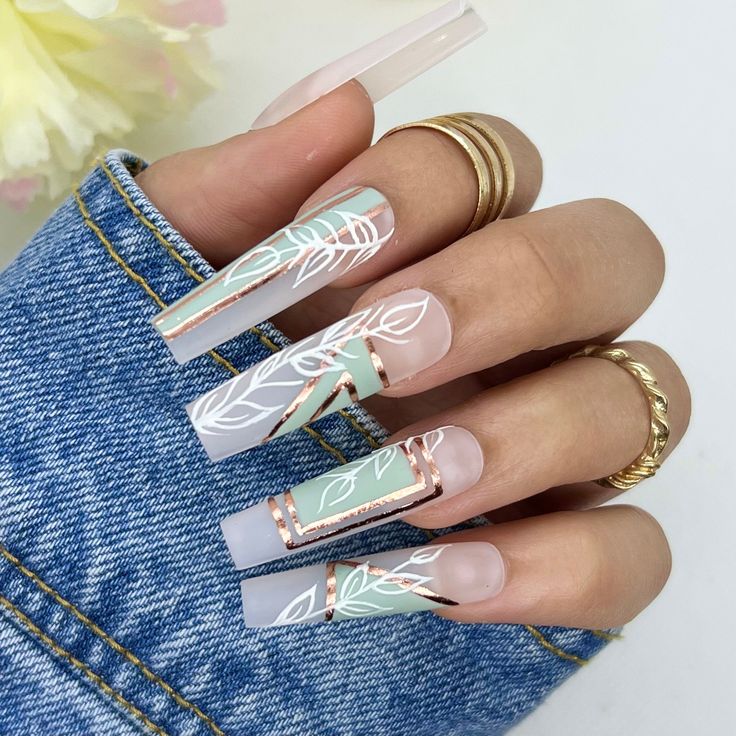 3. French Elegance:
The classic French manicure takes on a modern twist with long square nails. Experiment with colors, gradients, or reverse French tips for a fresh look.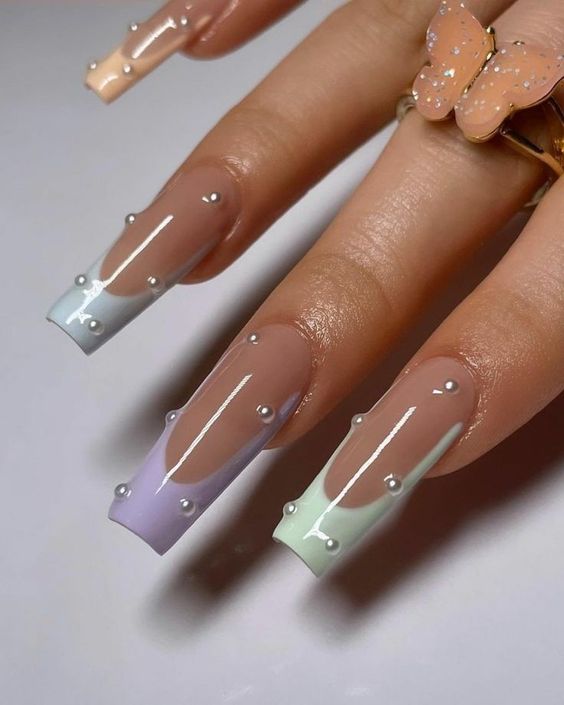 4. Geometric Patterns:
Geometric nail art offers a contemporary and edgy vibe. Create bold lines, triangles, or intricate patterns to showcase your modern style.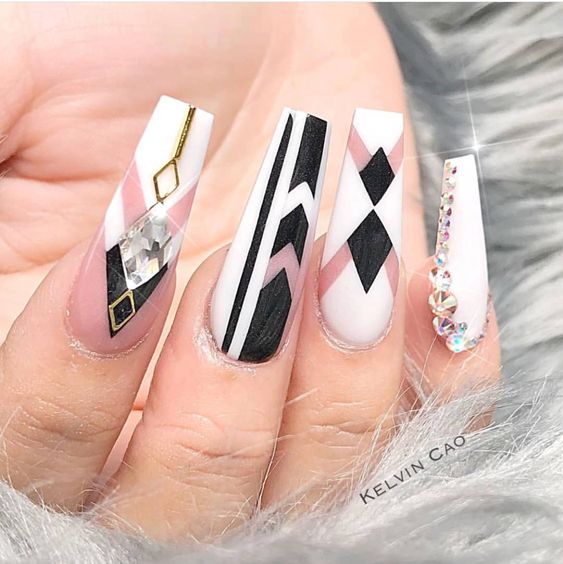 5. Iridescent Dreams:
Iridescent nail polishes create a mesmerizing play of colors in different lighting. Achieve an ethereal and mystical look with shifting hues.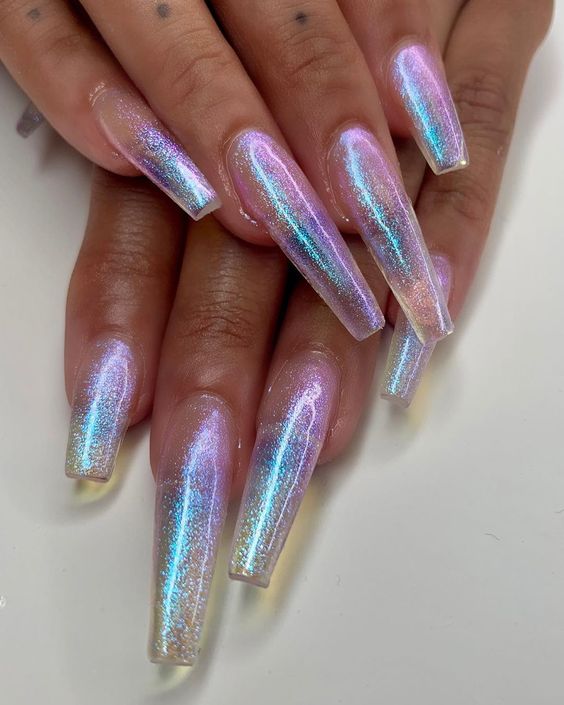 6. Negative Space Art:
Incorporate negative space by leaving parts of your nails bare. Combine this technique with geometric shapes, lines, or delicate accents for an artistic effect.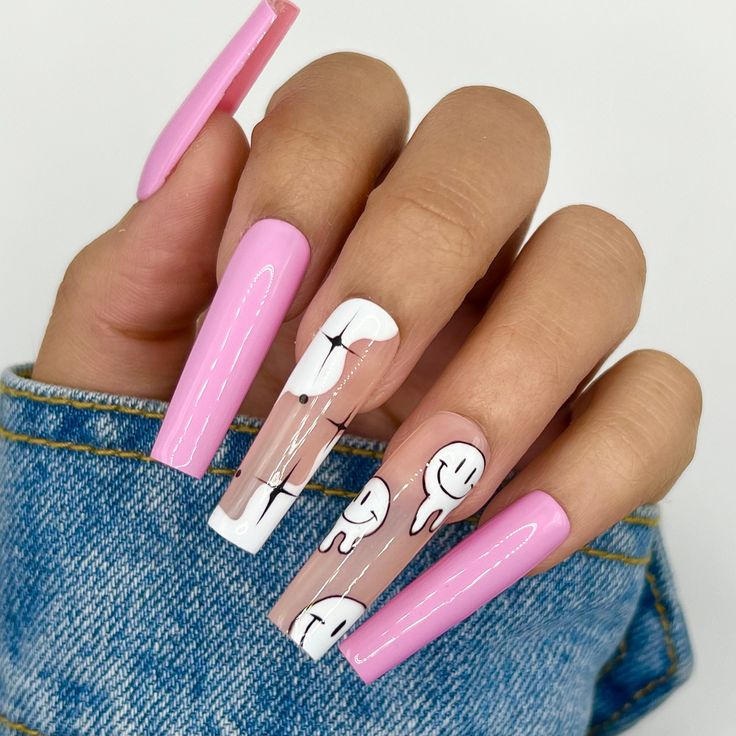 7. Floral Finesse:
Floral nail art is timeless and versatile. Adorn your long square nails with intricate floral patterns or minimalist blooms for a feminine touch.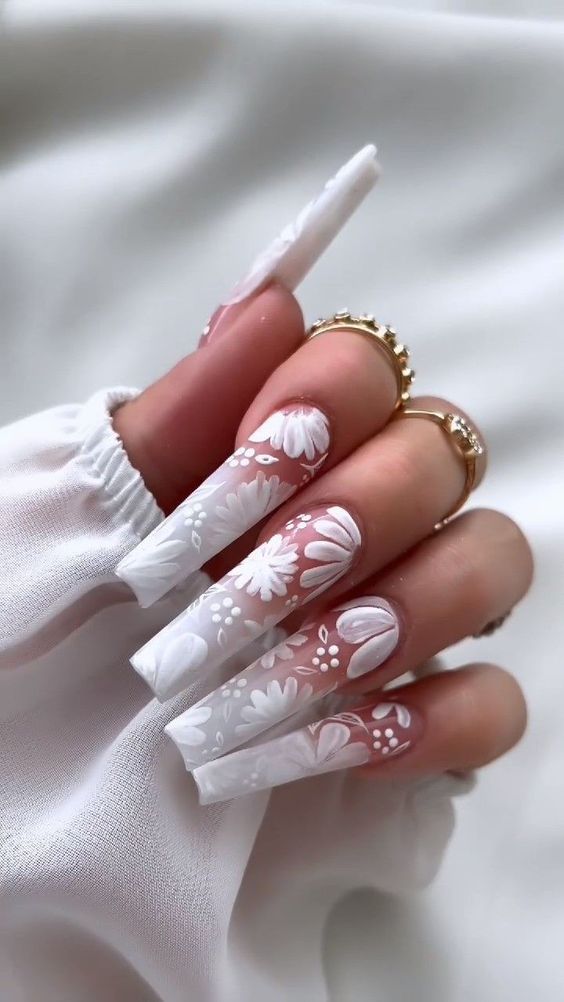 8. Abstract Fusion:
Let your creativity run wild with abstract designs. Experiment with bold colors, asymmetrical shapes, and overlapping patterns for a unique look.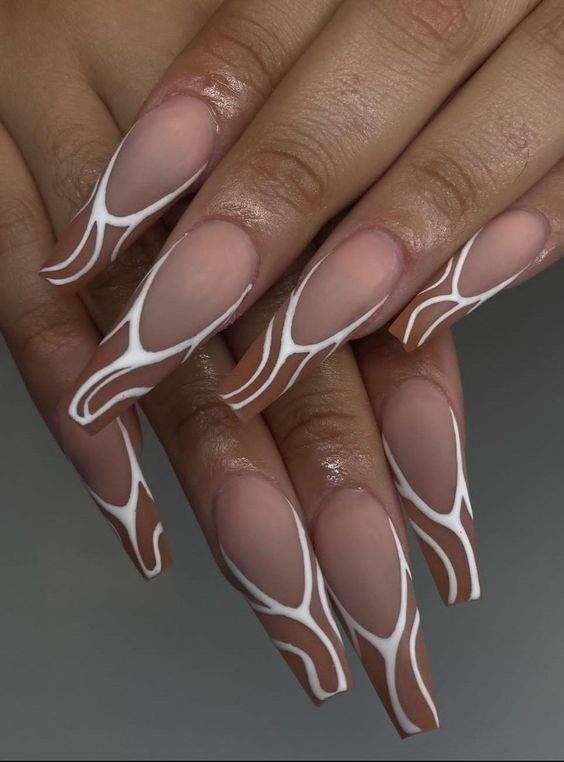 9. Gradient Glamour:
Create a gradient effect using complementary colors. Blend shades seamlessly from one nail to the next for a captivating and trendy appearance.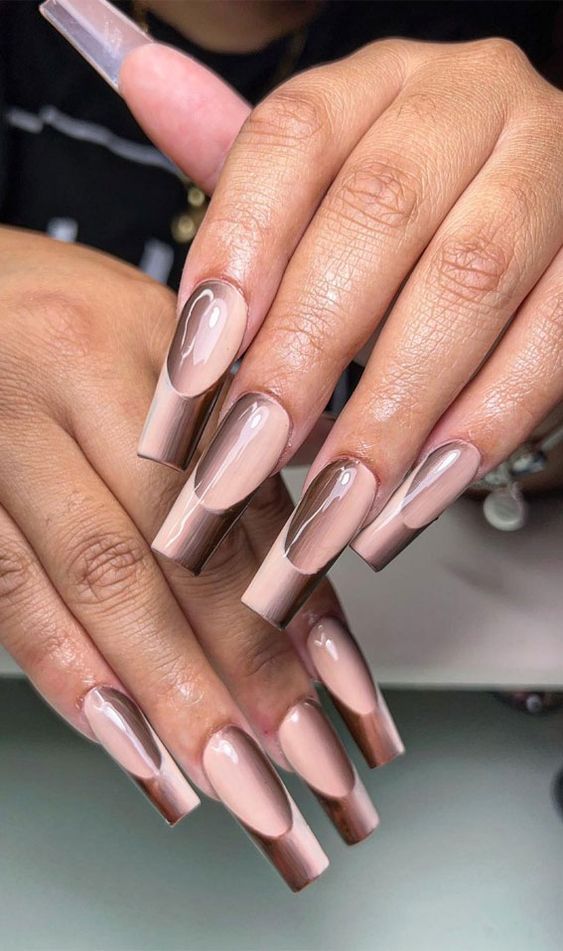 10. Crystal Embellishments:
Elevate your nails with crystals and rhinestones. Whether in a scattered arrangement or as accent details, they add an element of opulence.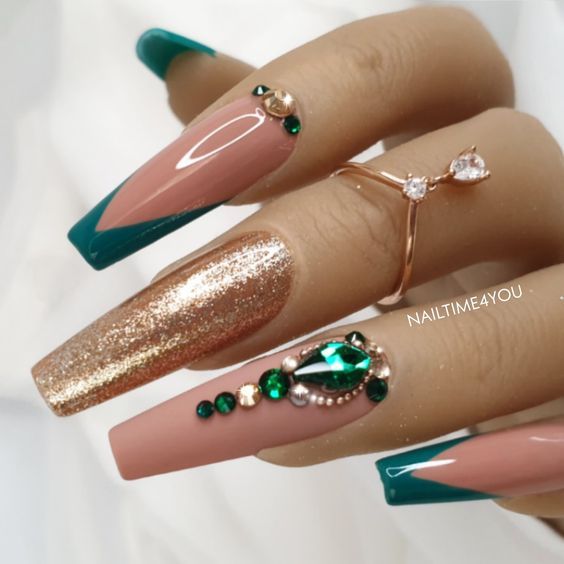 11. Marble Masterpiece:
Marble nail art offers elegance and texture. Achieve a luxurious look with soft, swirling patterns reminiscent of genuine marble surfaces.
12. Colorful Confetti:
Add a pop of fun and vibrancy with confetti-inspired nail art. Use bright and playful colors for a youthful and celebratory appearance.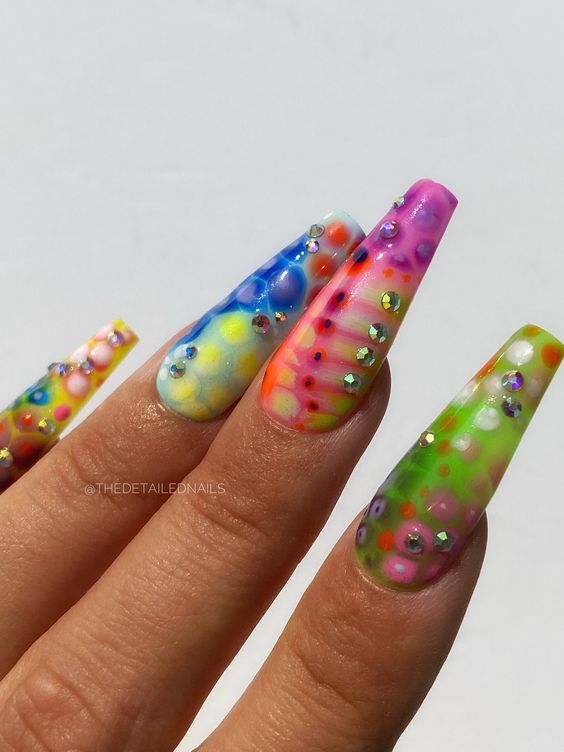 13. Tribal Inspired:
Channel tribal motifs with bold lines, geometric shapes, and intricate patterns. This edgy design choice is perfect for making a statement.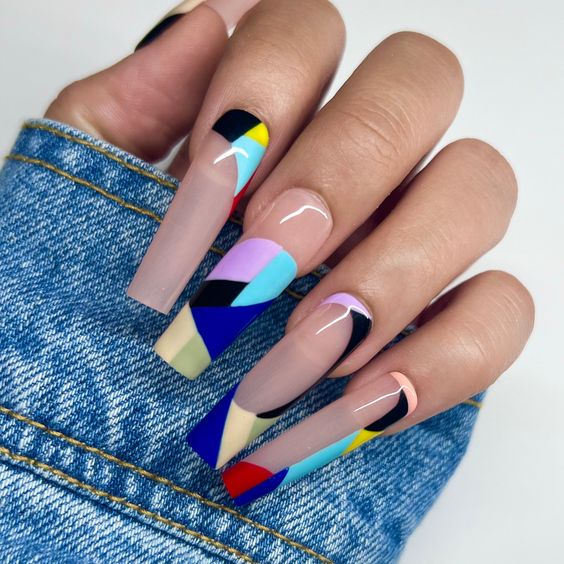 14. Matte Majesty:
Matte nail polish creates a modern and sophisticated look. Experiment with matte finishes in various colors or combine matte and glossy elements.
15. Pastel Perfection:
Pastel shades are versatile and charming. Create a soft and dreamy look by using a mix of pastel colors in intricate designs.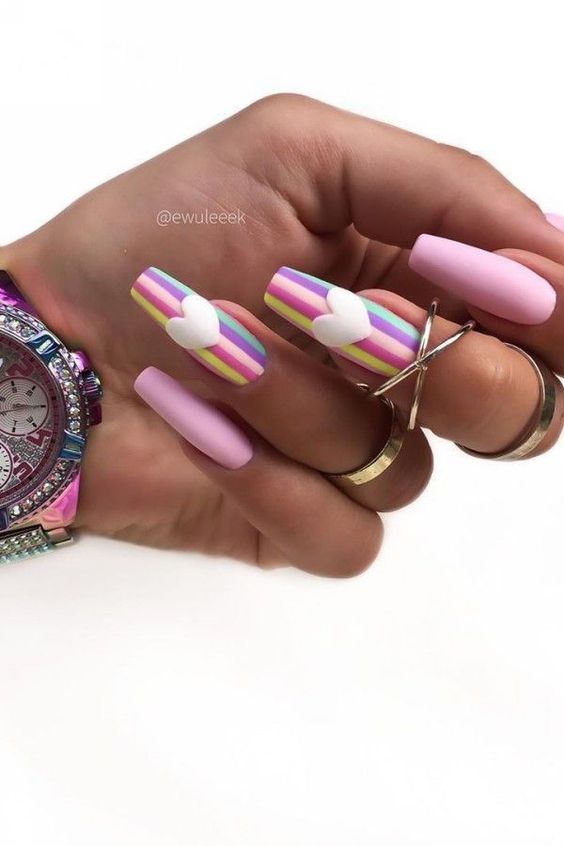 16. Pop Art Fun:
Incorporate pop art elements like comic book-inspired patterns, dots, and vibrant colors. This playful choice adds a touch of retro charm.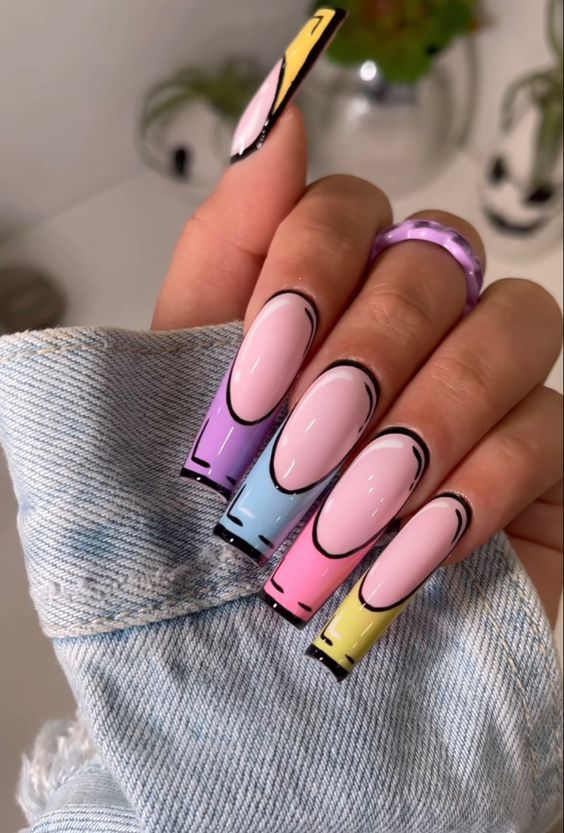 17. Foil Flourish:
Foiled accents create a high-shine, luxurious appearance. Apply metallic foil in various patterns or shapes for a chic and glamorous effect.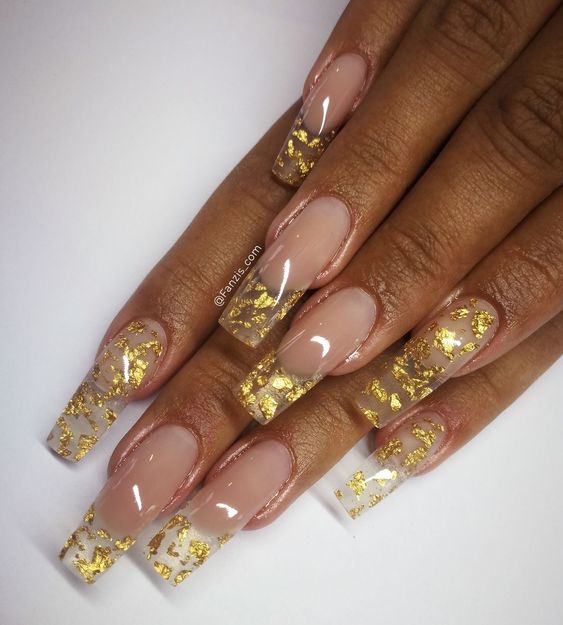 18. Striped Sophistication:
Striped nail art offers a sleek and polished look. Experiment with different stripe widths, directions, and colors to achieve a modern design.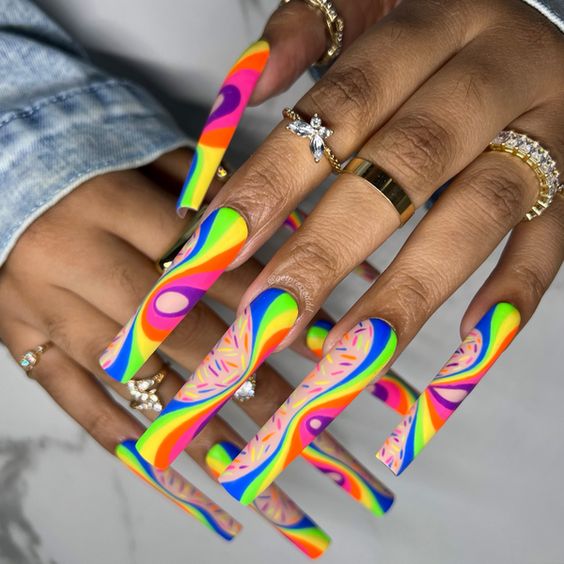 19. Glitter Galore:
Embrace the sparkle with glitter-infused nail art. Choose one nail for full glitter coverage or create glitter gradients for a dazzling effect.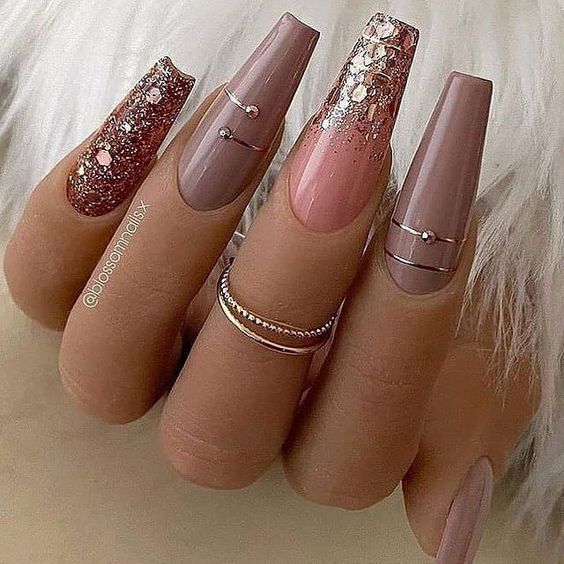 Save Pin