Nails
19 Creative Christmas Nail Art Ideas for 2023
Get ready to show off your holiday spirit with these 19 creative Christmas nail art ideas for 2023. From classic designs to playful and unique concepts, there's something here for everyone:
1. Classic Red and Green
Paint alternating red and green nails for a traditional festive look.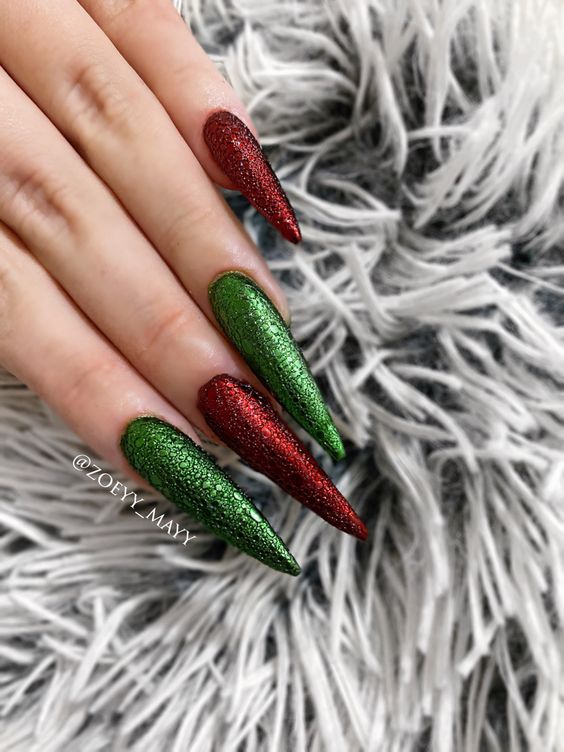 2. Santa's Hat Accent
Add Santa's hat as an accent nail for a playful twist on a classic manicure.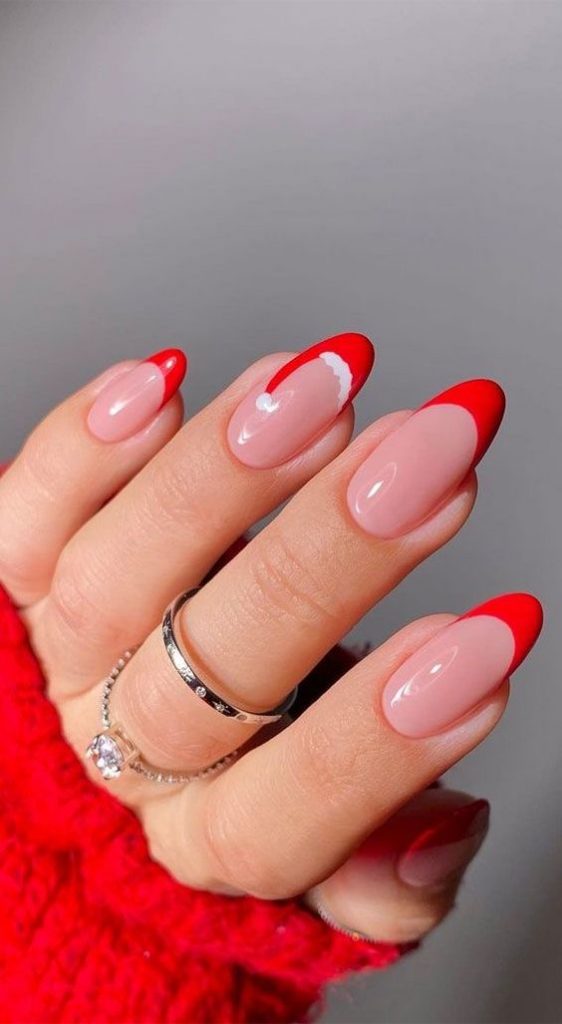 3. Holiday Sweater Patterns
Mimic the coziness of a holiday sweater with intricate sweater patterns on your nails.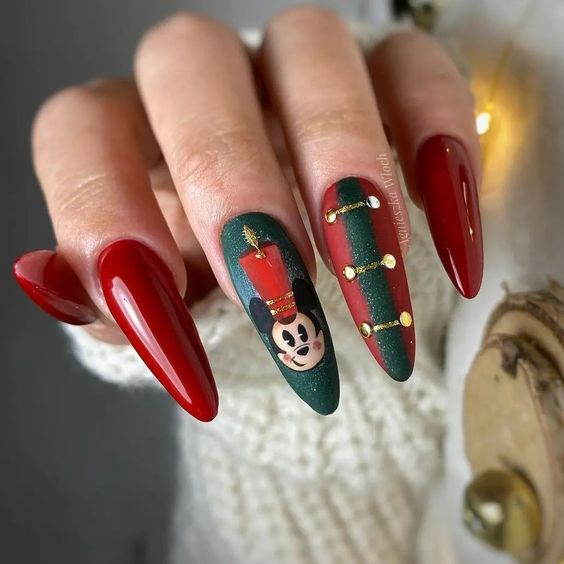 4. Festive Plaid
Create a plaid pattern using red, green, and white nail polish for a rustic and festive design.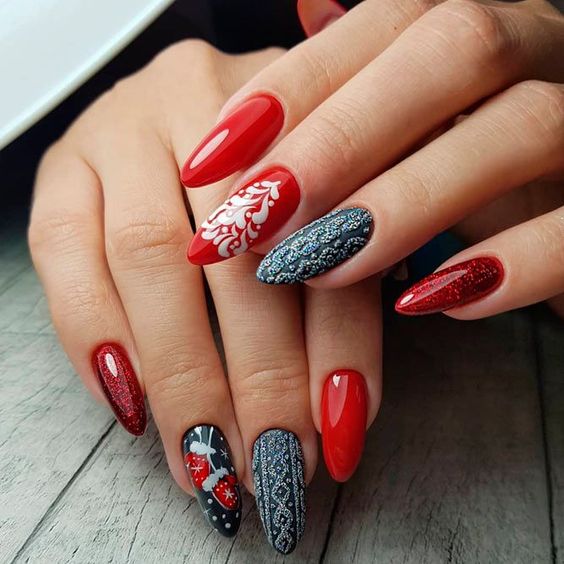 5. Santa's Belt
Showcase Santa's belt on one nail, complete with a shiny gold buckle.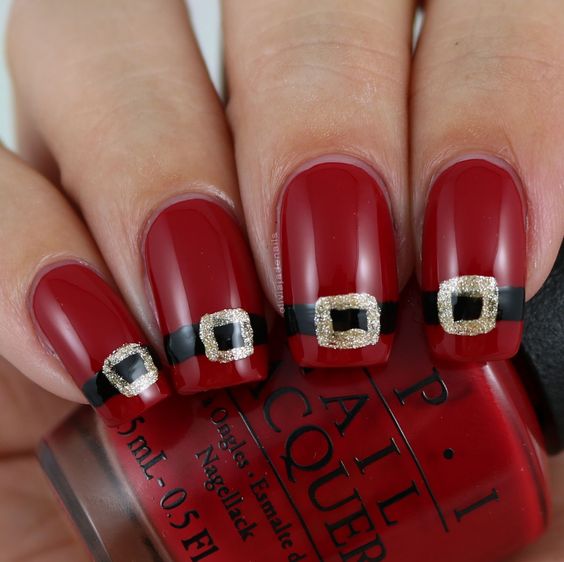 6. Snowy Scenes
Paint detailed winter scenes on your nails, featuring snowy landscapes, cabins, and more.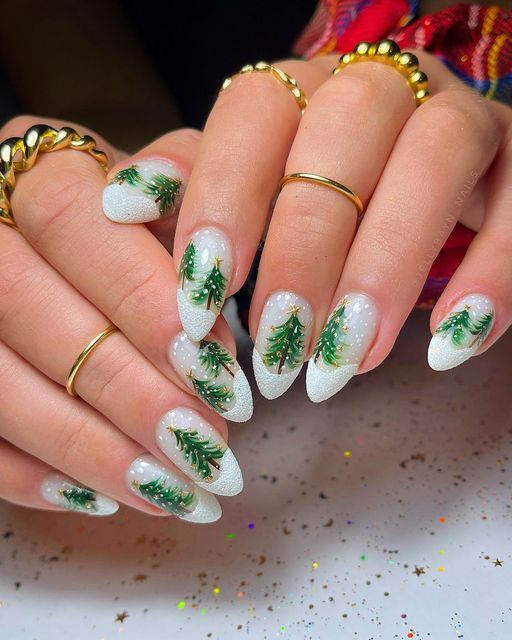 7. Christmas Tree Forest
Adorn your nails with miniature Christmas tree designs, each with its unique ornaments.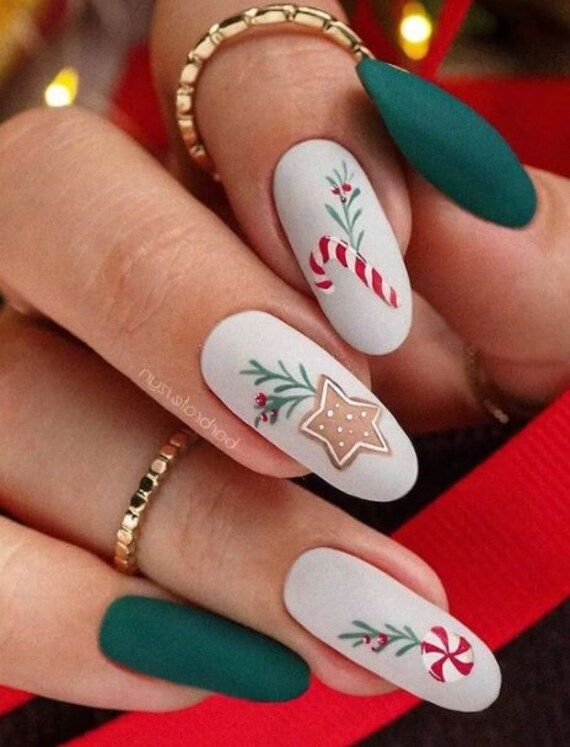 8. Golden Snowflakes
Incorporate gold glitter or metallic polish to create sparkling snowflakes on your nails.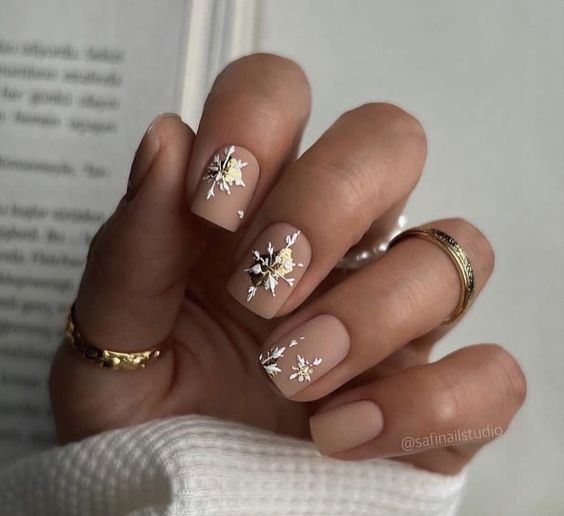 9. Holiday Lights
Paint colorful Christmas lights across your nails for a fun and vibrant look.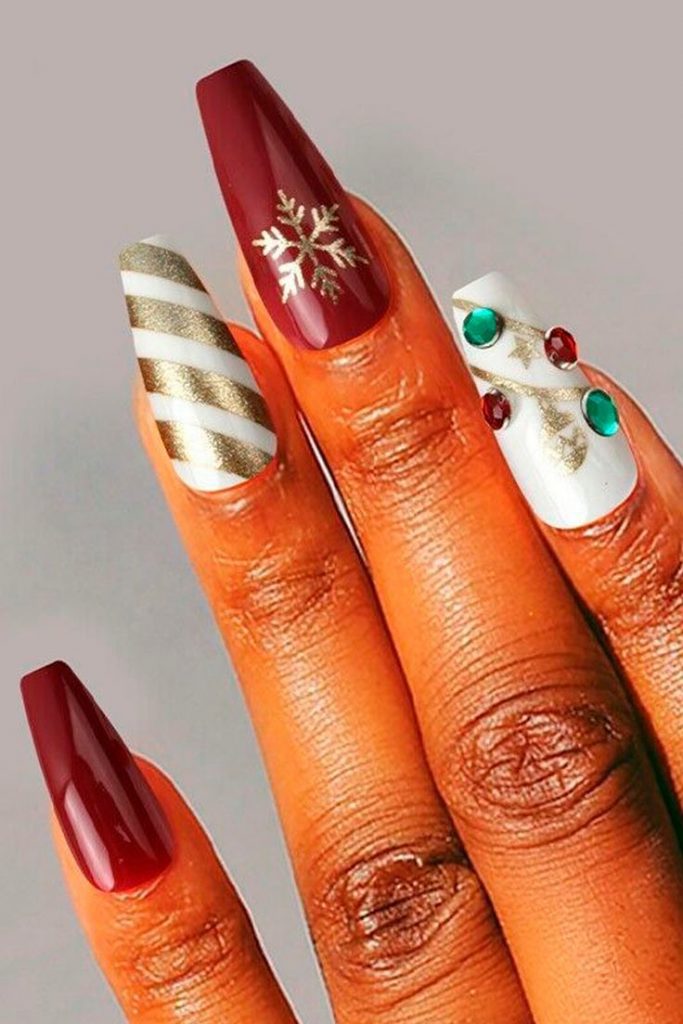 10. Frosty the Snowman
Bring Frosty to life with a cheerful and whimsical snowman design.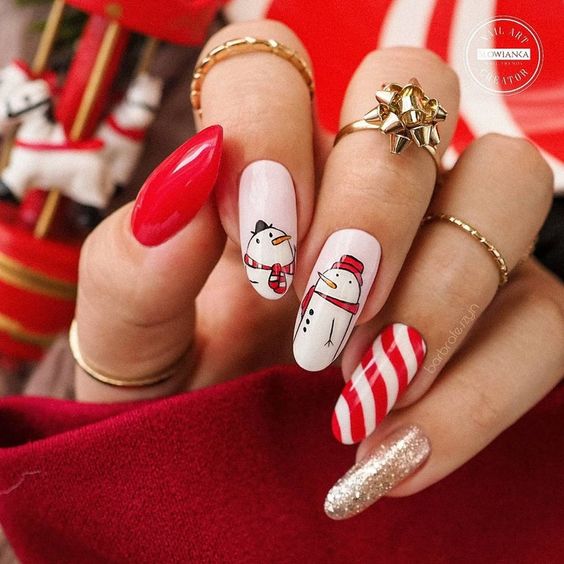 11. Reindeer Love
Showcase Santa's reindeer with detailed reindeer nail art on one or more nails.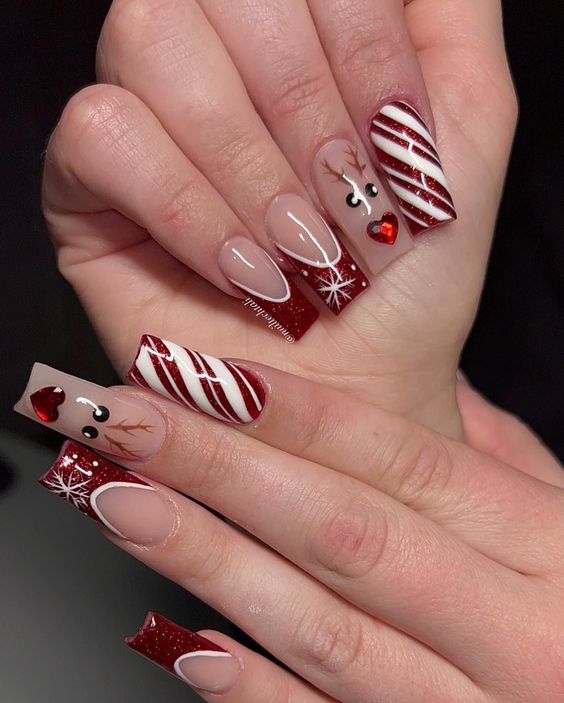 12. Christmas Ornaments
Add hand-painted Christmas ornament designs with intricate patterns and colors.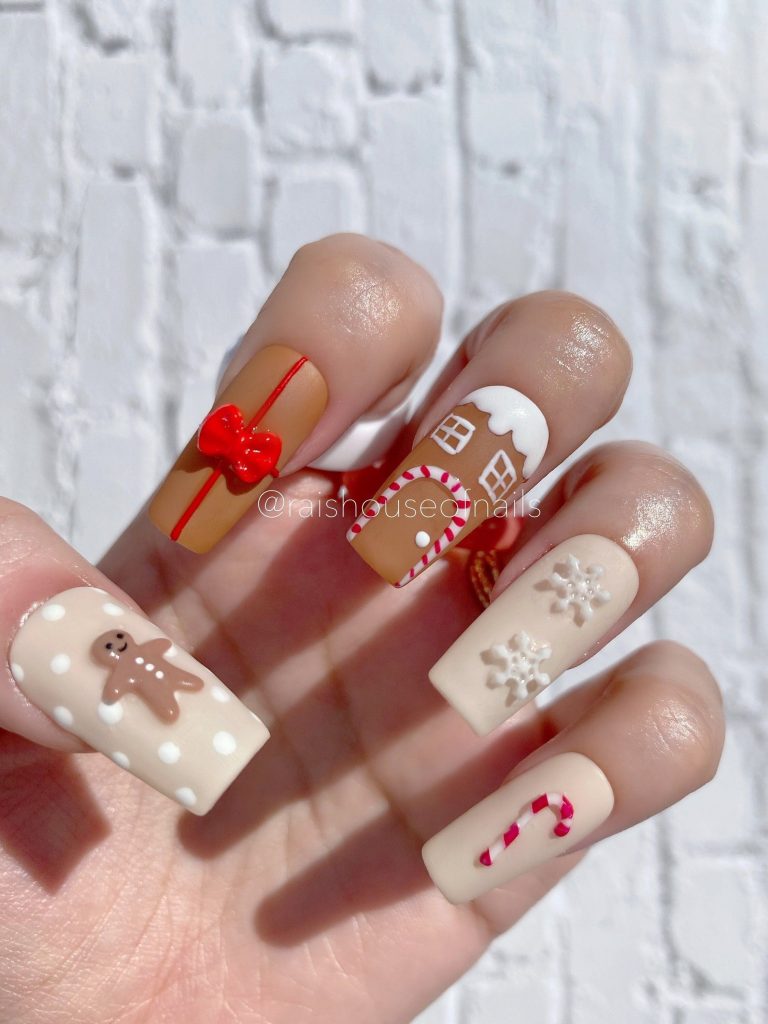 13. Peppermint Candy
Get inspired by peppermint candies with swirls of red and white on your nails.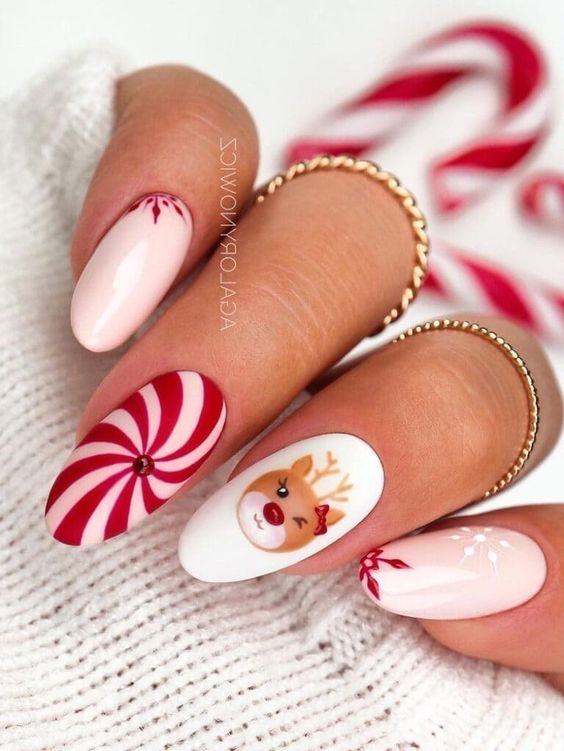 14. Gingerbread Manicure
Create gingerbread cookie nail art with adorable gingerbread men and houses.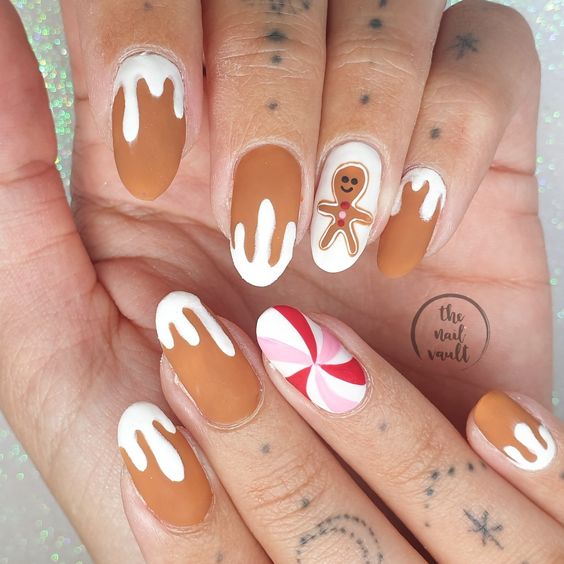 15. Elegant Holly Leaves
Paint delicate holly leaves and red berries for a classic and elegant Christmas look.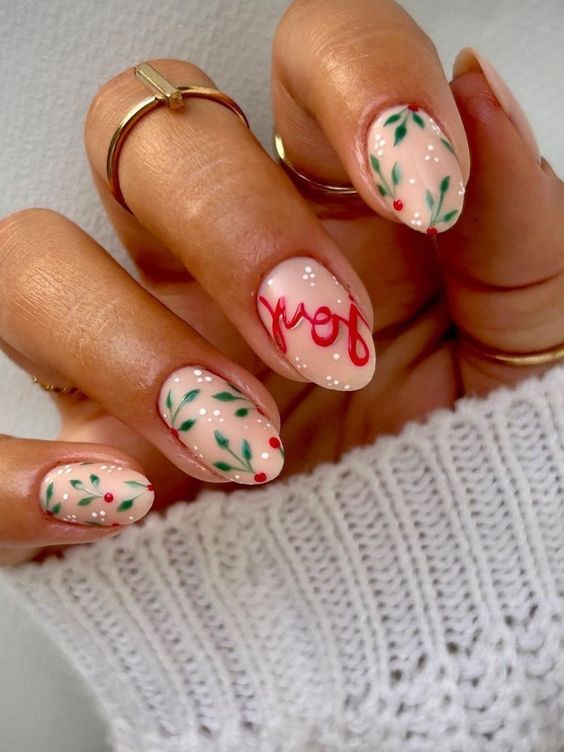 16. Night Sky with Stars
Capture the magic of a starry winter night with a dark blue or black background and tiny golden stars.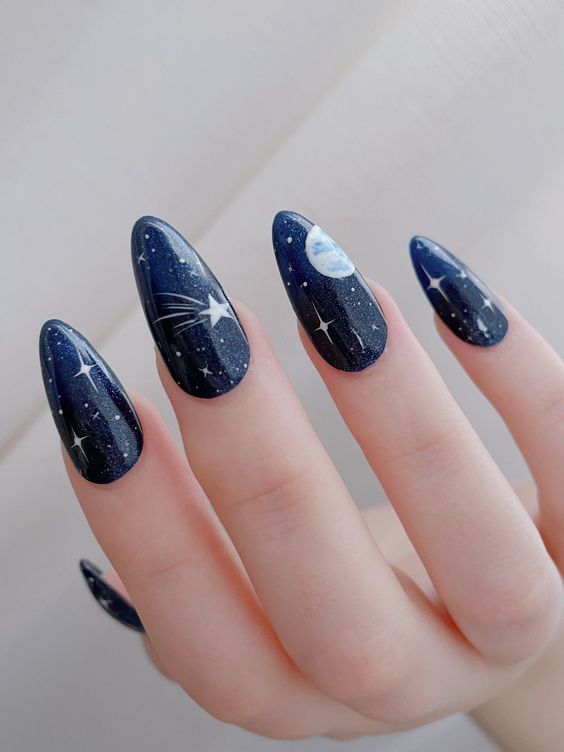 17. Winter Penguins
Showcase cute penguins wearing scarves and hats on your nails for a whimsical touch.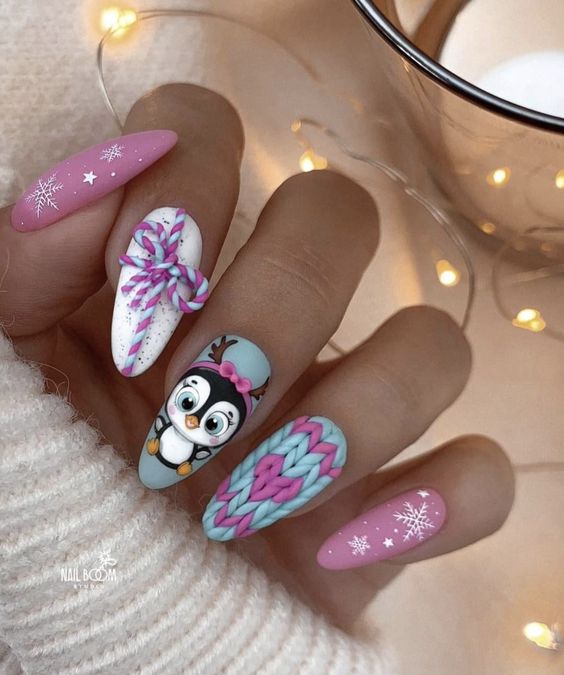 18. Snow Globe Nails
Create miniature snow globe designs on your nails with tiny winter scenes inside.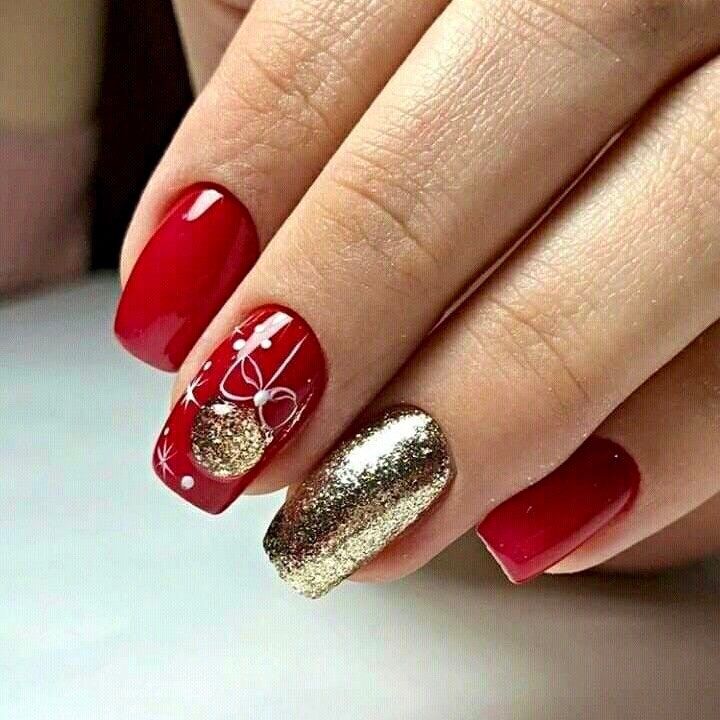 19. Countdown Clock
Welcome the New Year with nails that feature a countdown clock or numbers to mark the moment.