Nails
19 Delightful Pastel Nail Design Ideas
Pastel nails exude a sense of softness, elegance, and playfulness, making them a popular choice for various occasions. With their gentle shades and versatility, pastel nails offer endless opportunities for creativity. In this article, we present 19 delightful pastel nail design ideas that will inspire you to embrace these charming shades and create manicures that are both chic and eye-catching.
1. Classic Monochromatic Pastel Nails:
Embrace the beauty of a single pastel shade on all nails, showcasing the subtlety and elegance of these gentle hues.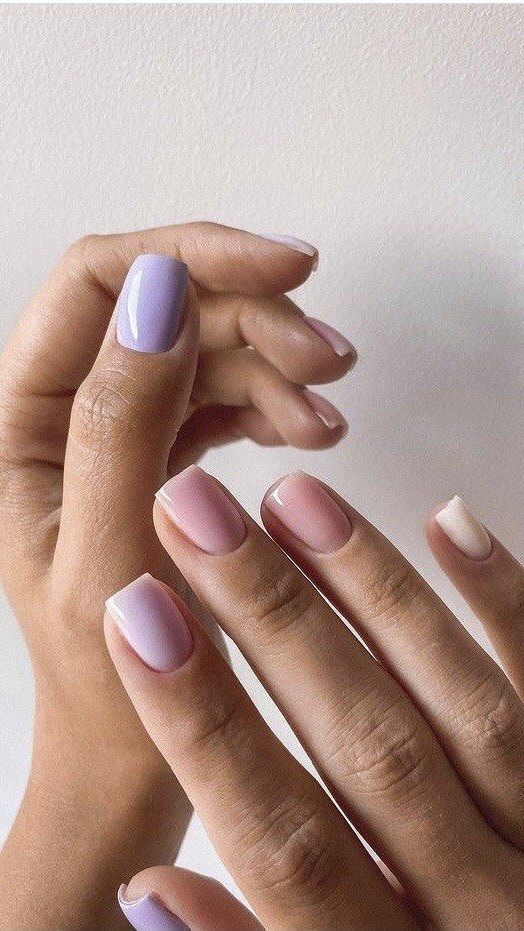 2. Pastel French Tips:
Give the classic French manicure a fresh twist by using pastel shades as the base color or tips, creating a delicate and refined nail design.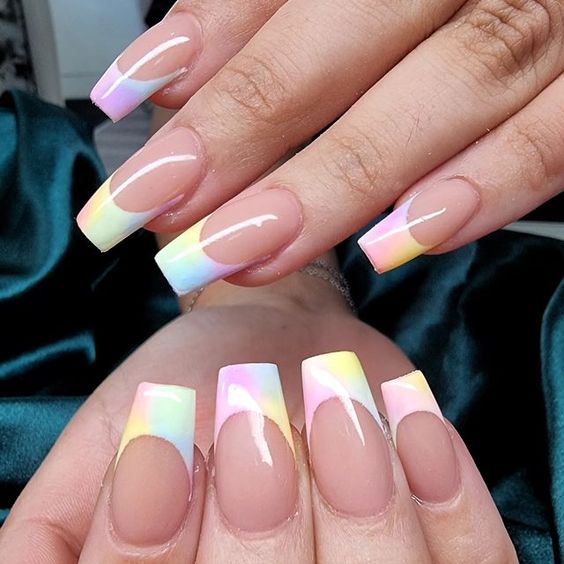 3. Pastel Ombré Nails:
Blend different pastel shades to create an ombré effect that transitions smoothly from one soft hue to another.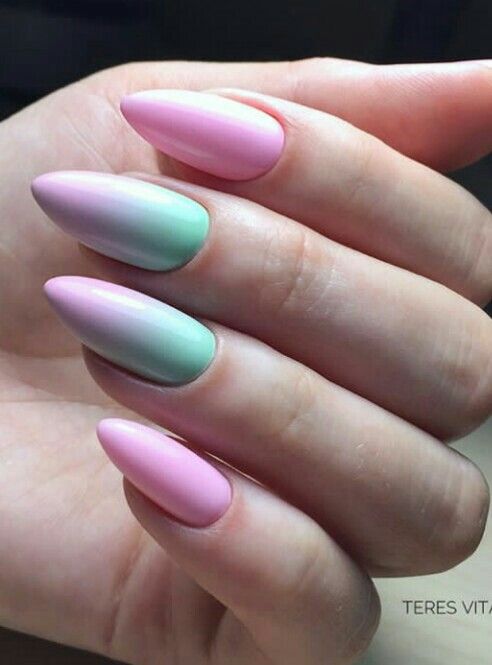 4. Pastel Matte Nails:
Opt for a matte finish on your pastel nails for a modern and chic twist on the traditional glossy look.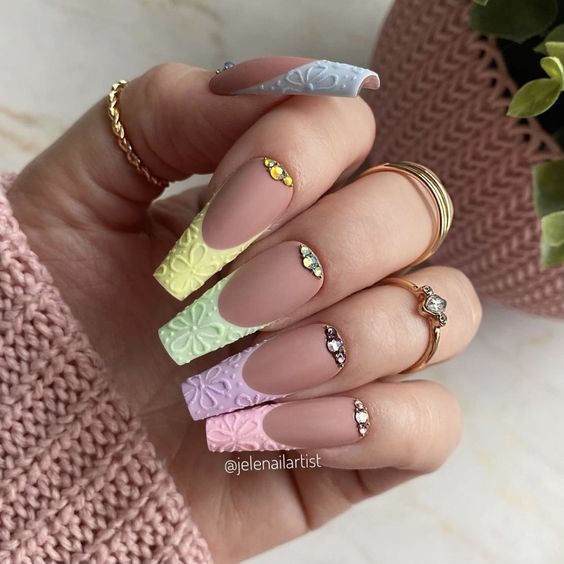 5. Pastel Geometric Nail Art:
Create geometric patterns or lines using pastel polish for a contemporary and edgy nail design.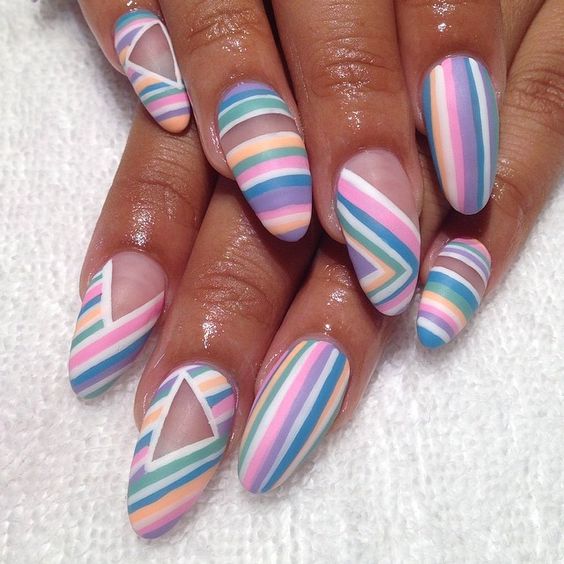 6. Pastel Watercolor Nails:
Create a watercolor-inspired effect by blending pastel shades together, creating a soft and artistic manicure.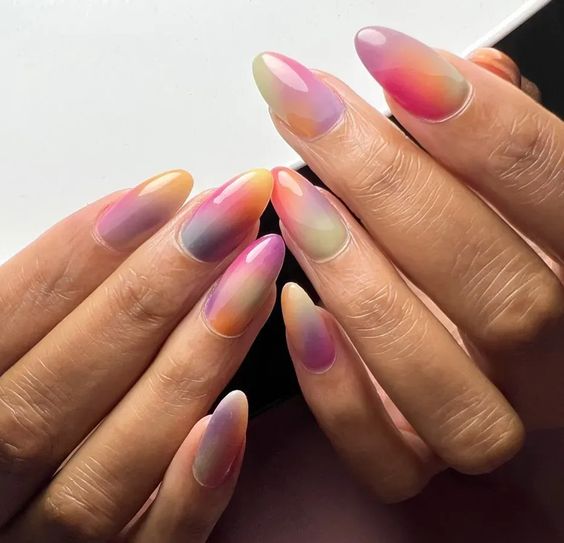 7. Pastel Floral Nail Art:
Add a touch of nature with delicate floral patterns or accents using pastel shades for a fresh and feminine appearance.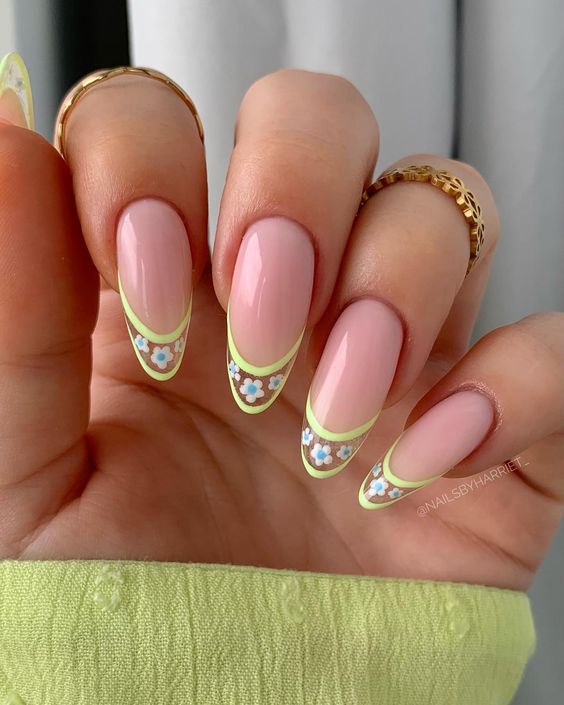 8. Pastel Negative Space Nails:
Experiment with negative space designs by leaving portions of your nails bare, allowing the pastel polish to contrast with the surrounding areas.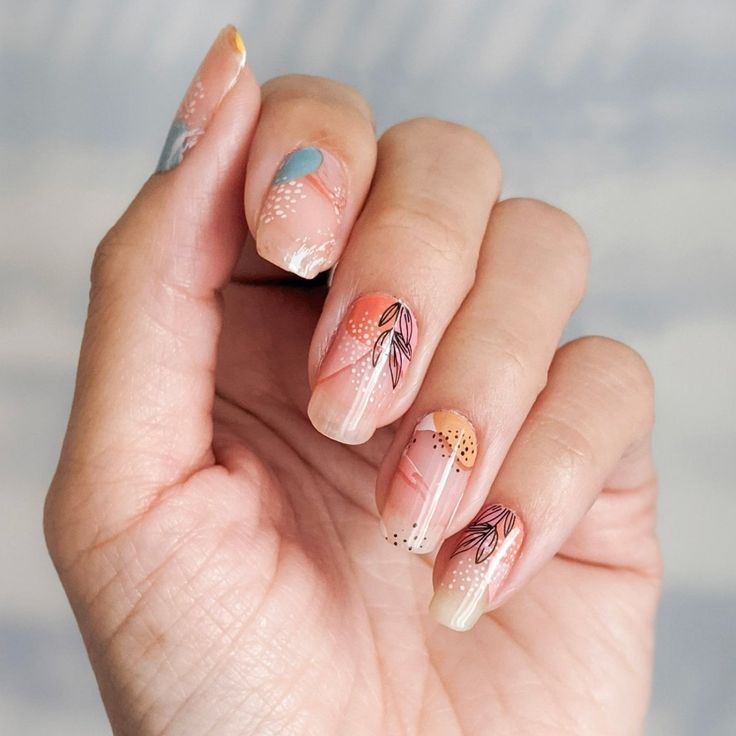 9. Pastel Gradient Nails with Glitter:
Blend different pastel shades into a gradient and add a touch of sparkle with glitter accents for a dazzling and captivating look.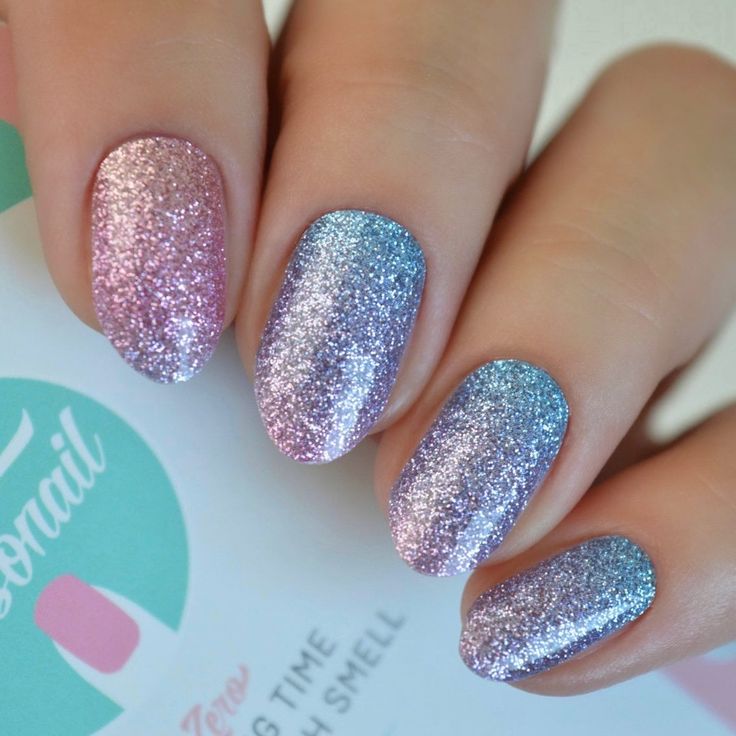 10. Pastel Marble Nail Art:
Create marble-inspired designs using pastel shades as the base, adding a touch of elegance and artistry to your nails.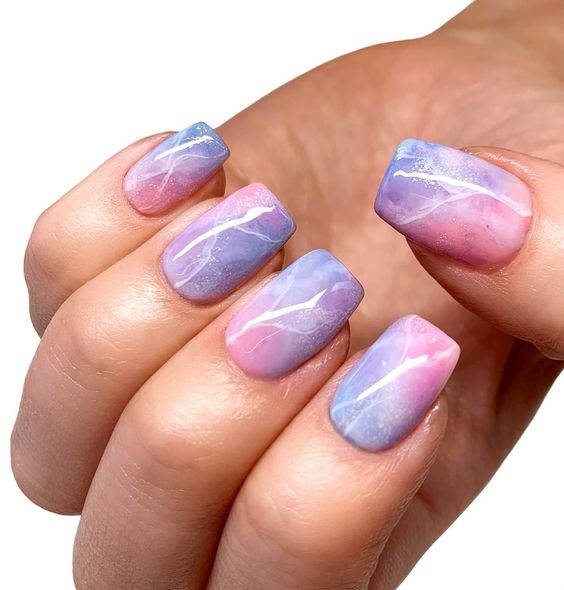 11. Pastel and Metallic Accents:
Incorporate metallic shades, such as gold or silver, as accents or details to enhance the delicate pastel colors.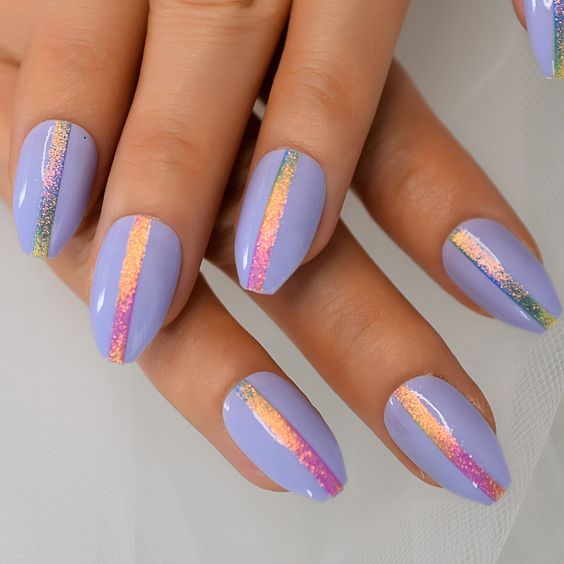 12. Pastel Polka Dot Nails:
Create playful polka dot patterns using pastel polish for a fun and whimsical nail art design.
13. Pastel and Lace Nail Art:
Embrace a delicate and refined look with intricate lace designs using pastel shades for an elegant touch.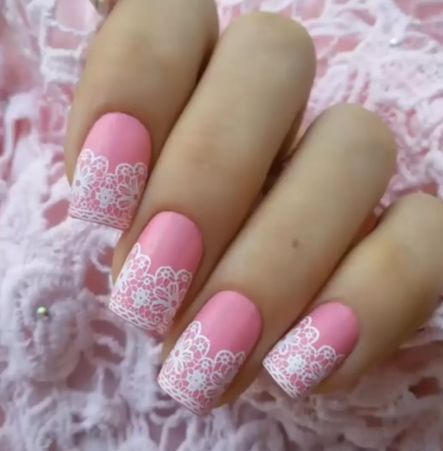 14. Pastel Striped Nails:
Experiment with striped patterns using a combination of pastel shades for a modern and trendy nail design.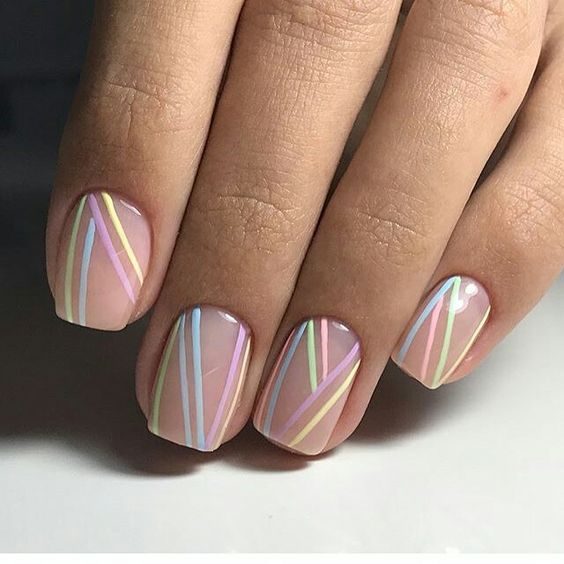 15. Pastel Rainbow Nails:
Incorporate a range of pastel shades to create a colorful and vibrant rainbow-inspired manicure.
16. Pastel and Neon Accents:
Add a pop of neon shades as accents or details to create a bold and eye-catching nail design.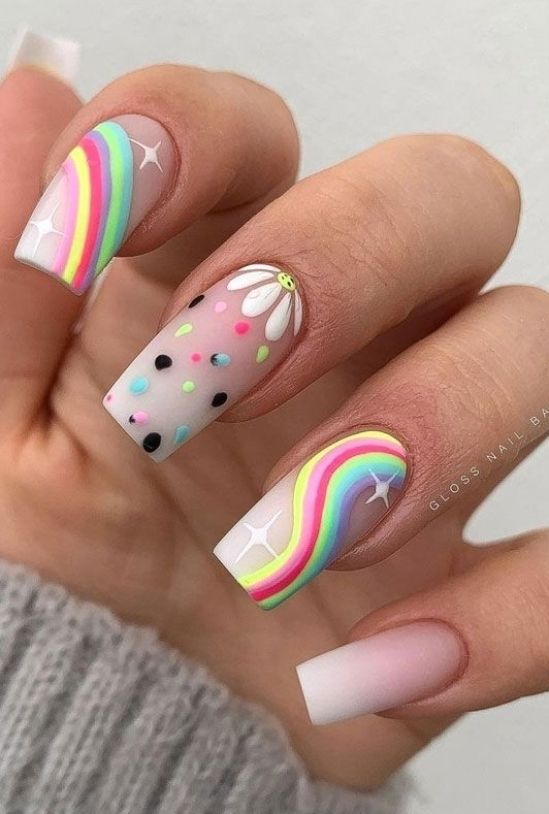 17. Pastel Stamping Designs:
Experiment with stamping designs using pastel polish, adding intricate patterns or details for a unique look.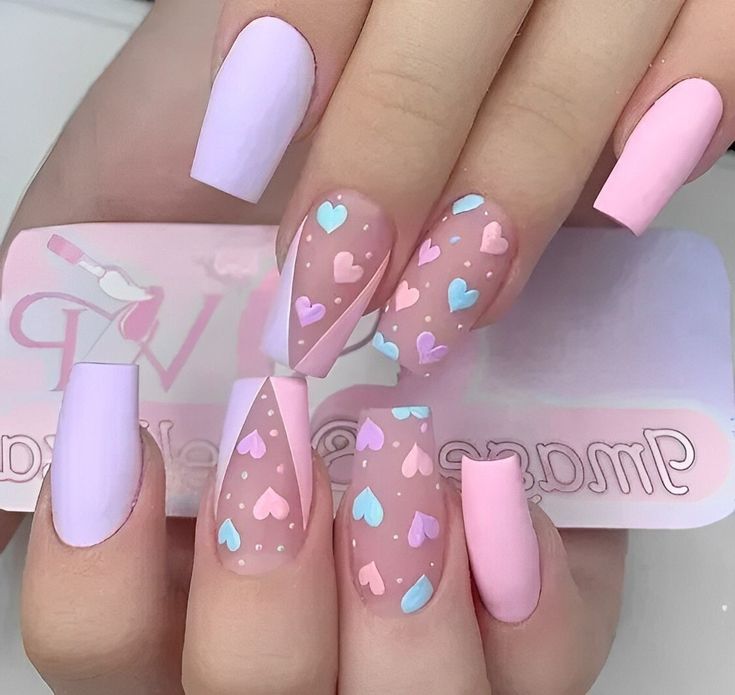 18. Pastel Almond Nails:
Choose almond-shaped nails with pastel polish for a sophisticated and elegant nail design.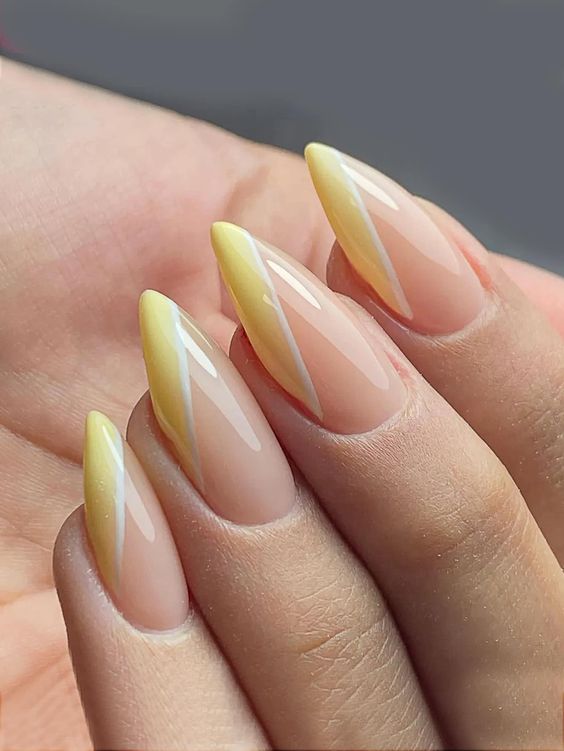 19. Pastel and Glitter Accents:
Incorporate glitter accents on your pastel nails to add a touch of sparkle and dimension.
Save Pin