Nails
19 Festive Christmas Gel Nail Ideas for 2023
Christmas is the perfect time to get creative with your nail art and embrace the holiday spirit. Gel nails offer durability and a glossy finish, making them an ideal canvas for festive designs. Whether you prefer classic Christmas colors or want to explore more unique ideas, here are 19 festive Christmas gel nail ideas for 2023:
1. Classic Red and Green
Opt for the timeless combination of red and green nails, perfect for a traditional Christmas look.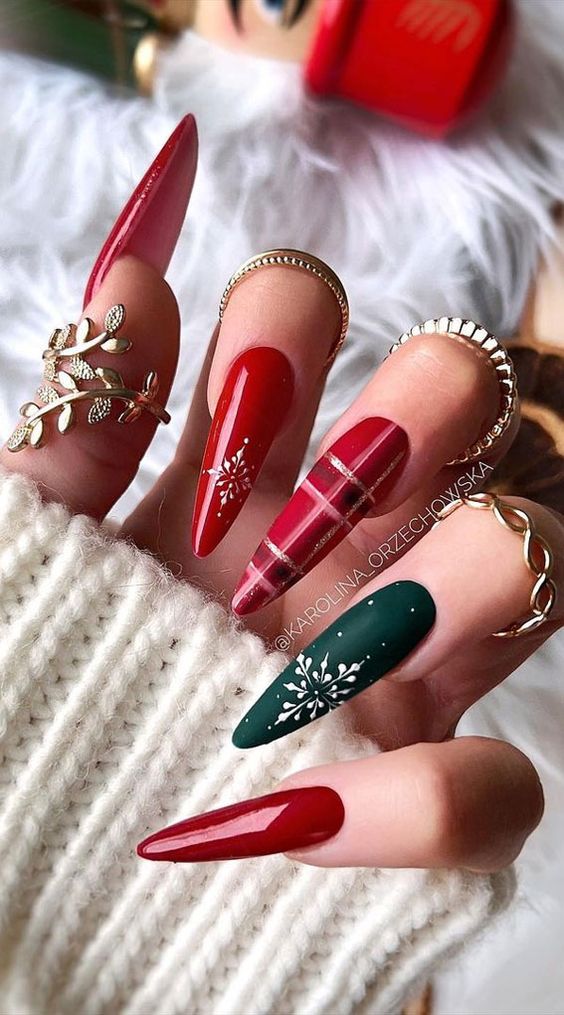 2. Santa Claus
Celebrate Santa with detailed nail art featuring Santa's face, hat, and belt buckle.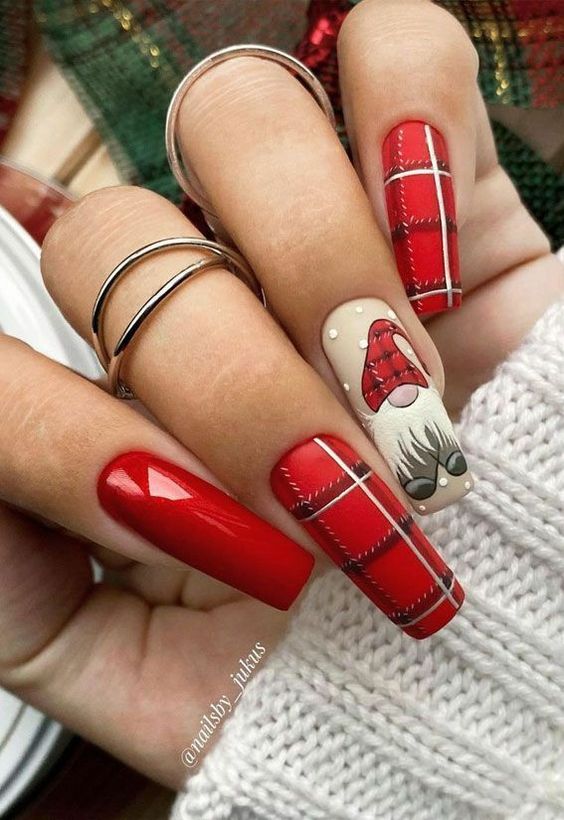 3. Snowy Landscape
Create a winter wonderland on your nails with snowy landscapes, snowflakes, and a serene blue background.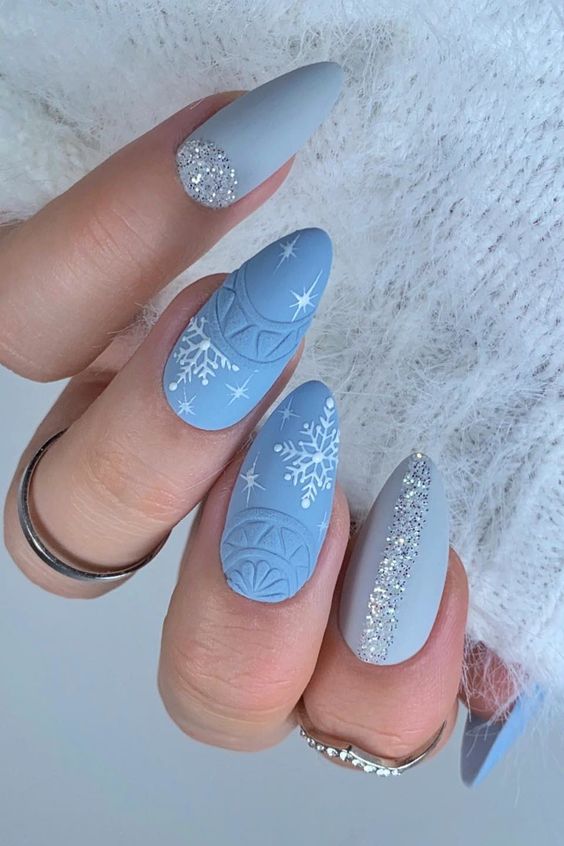 4. Christmas Trees
Adorn your nails with intricate Christmas tree designs featuring ornaments and lights.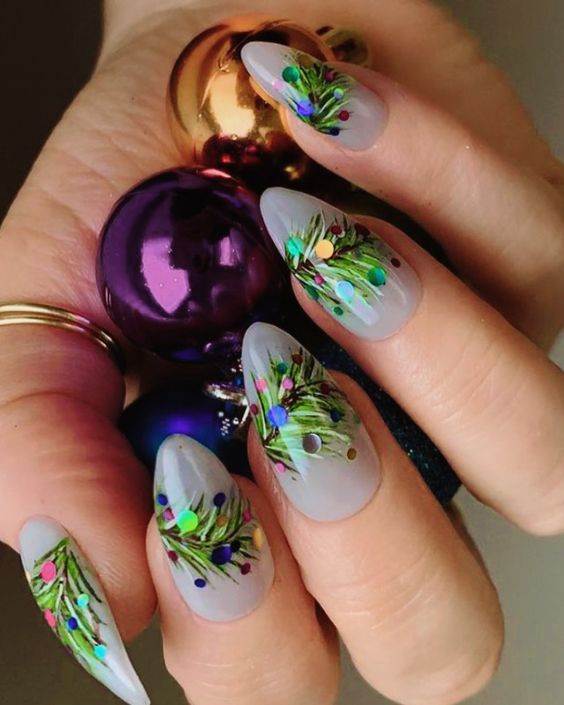 5. Candy Cane Accents
Add candy cane accents to your nails for a sweet and playful touch.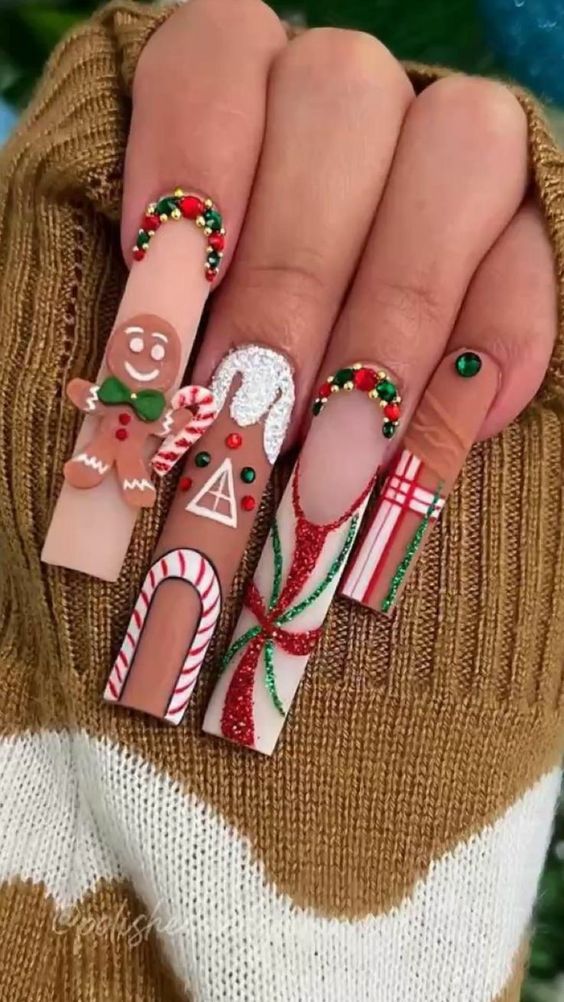 6. Golden Glitter
Embrace the holiday sparkle with gold glitter gel nails that capture the magic of Christmas.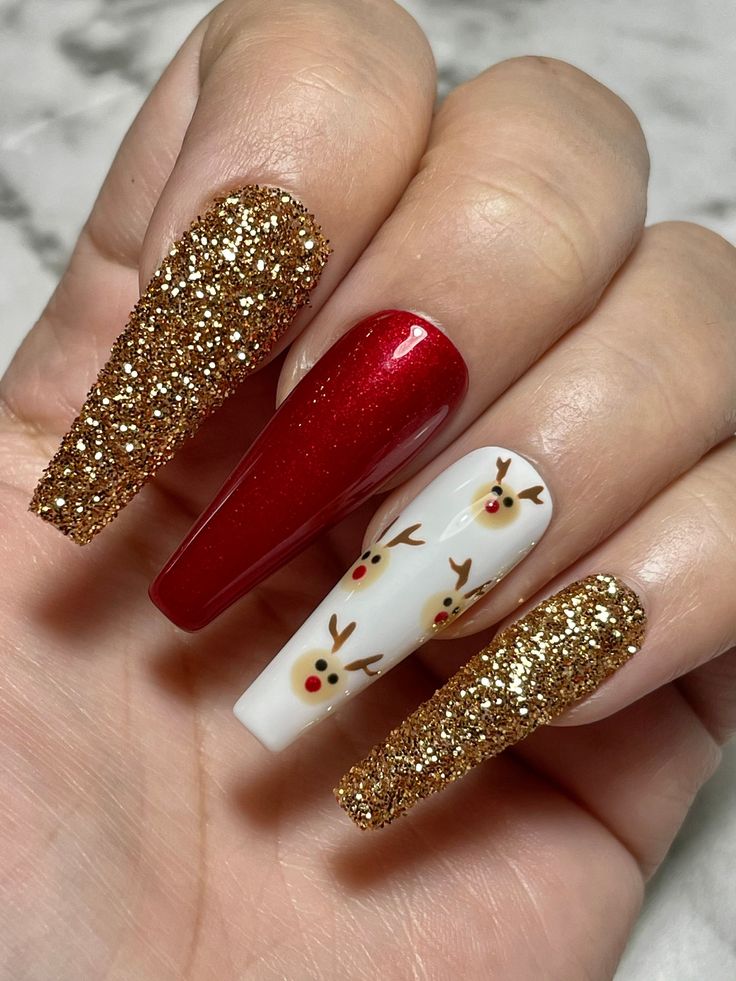 7. Poinsettias
Paint vibrant poinsettia flowers on your nails for a burst of color and elegance.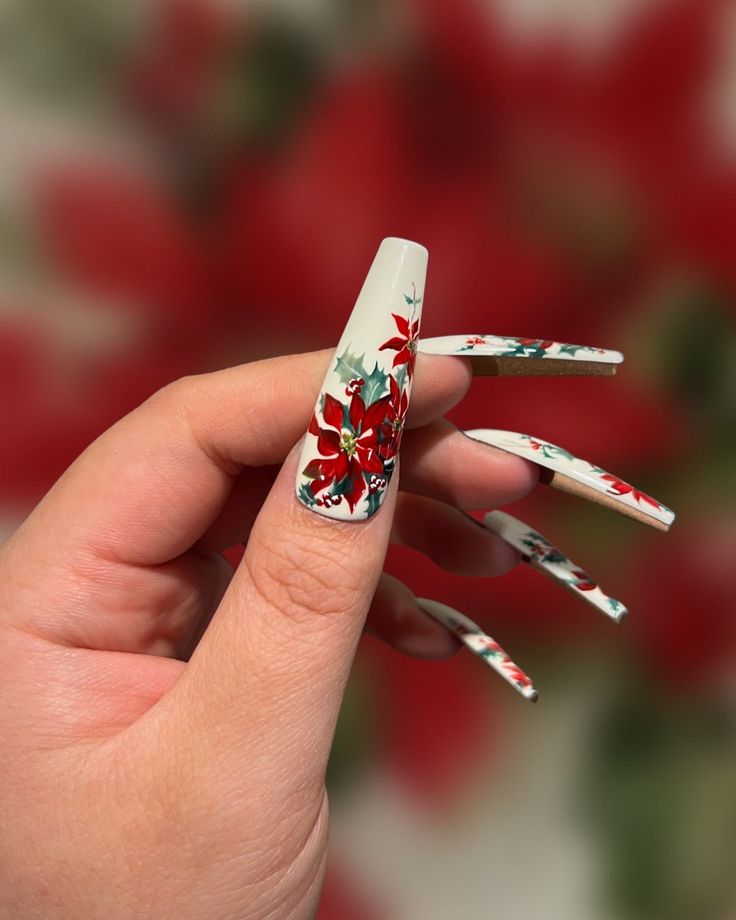 8. Gingerbread Manicure
Celebrate gingerbread cookies with detailed gingerbread man and house nail art.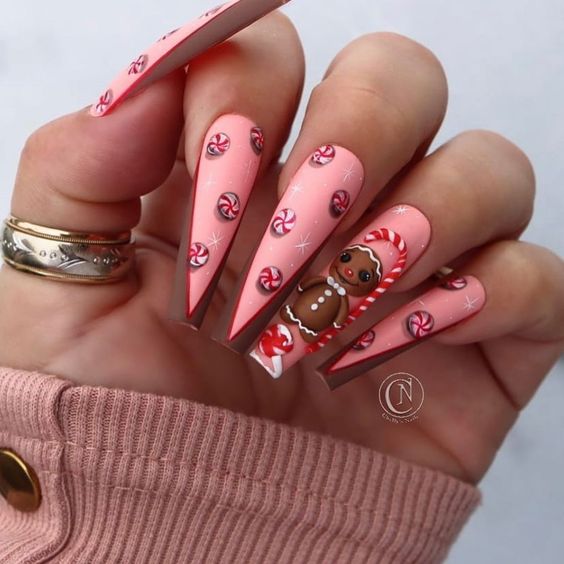 9. Frosty the Snowman
Bring Frosty to life on your nails with a cheerful and whimsical snowman design.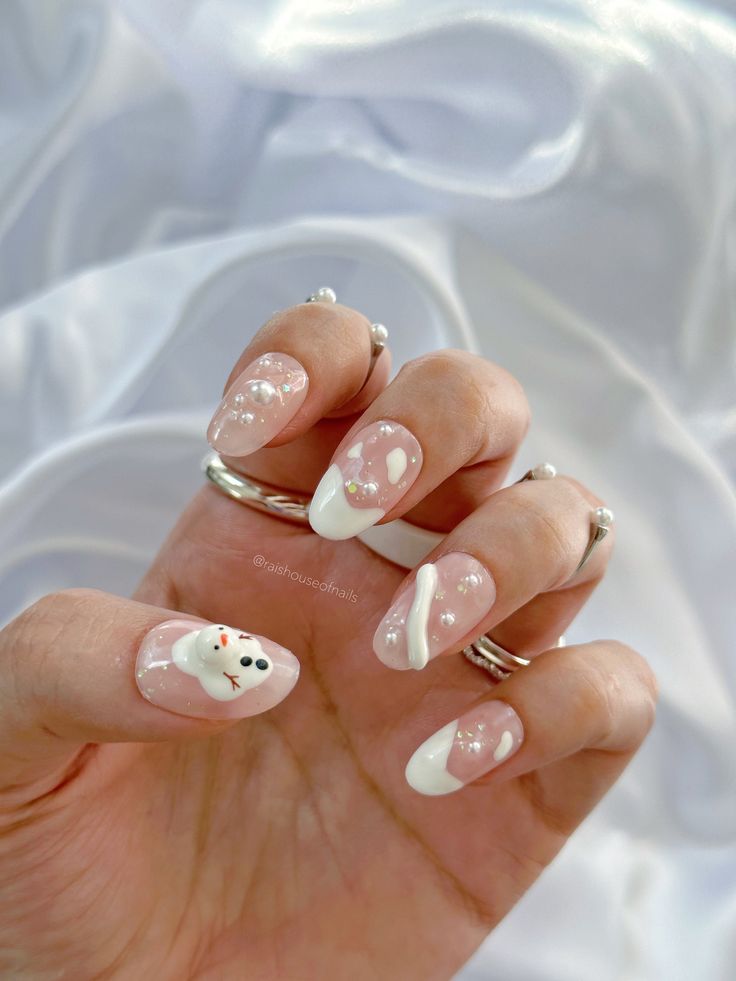 10. Christmas Lights
Create a festive ambiance with colorful Christmas light designs on your gel nails.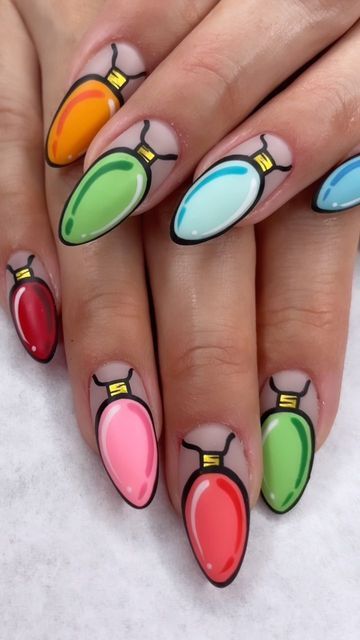 11. Holiday Plaid
Embrace the coziness of the season with plaid nail art featuring classic Christmas colors.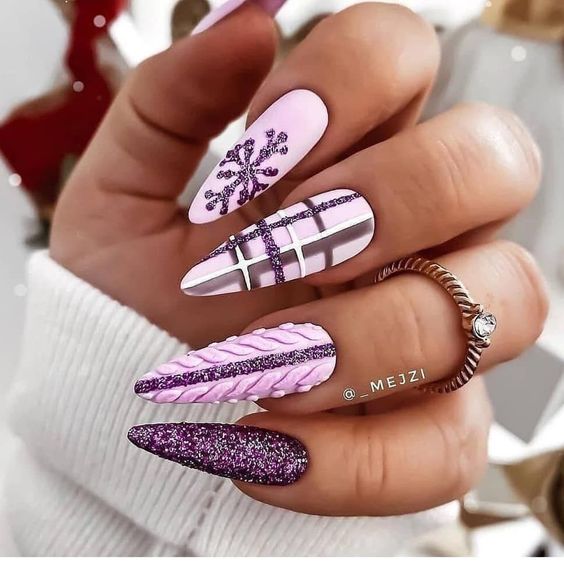 12. Holly and Berries
Paint delicate holly leaves and red berries for a traditional and elegant Christmas look.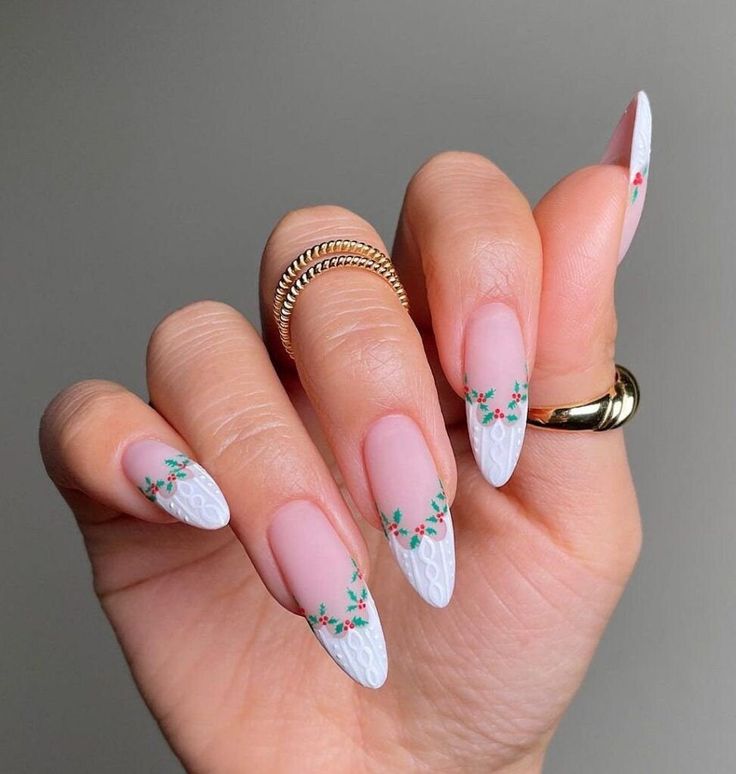 13. Christmas Sweater Patterns
Channel the warmth of a holiday sweater with intricate and cozy sweater patterns.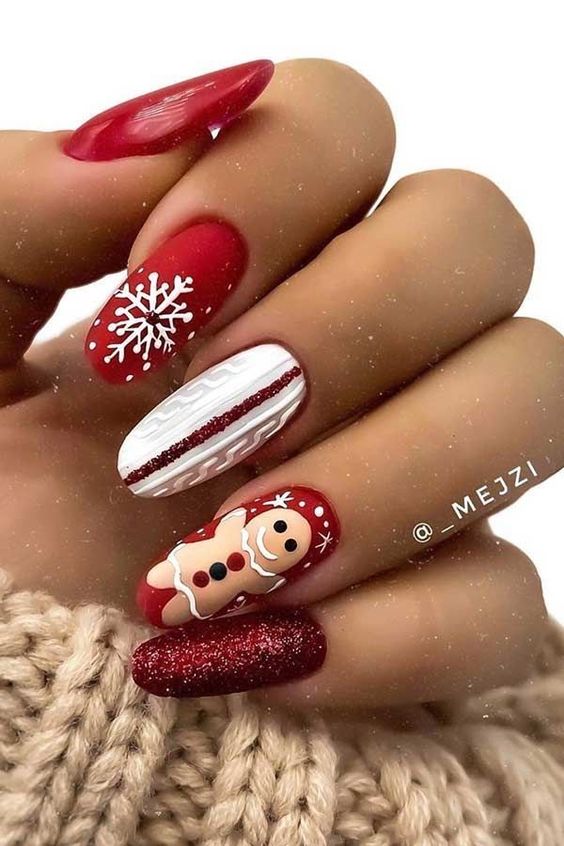 14. Silver Bells and Ribbons
Capture the elegance of Christmas with silver bell and ribbon accents on your nails.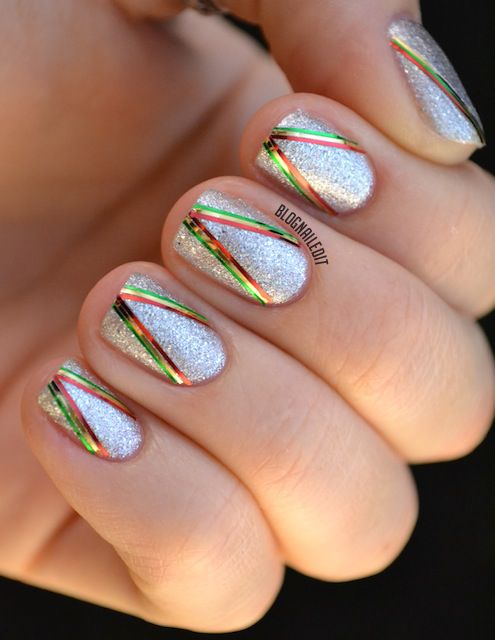 15. Fairy Lights
Create a magical atmosphere with nail art that resembles twinkling fairy lights.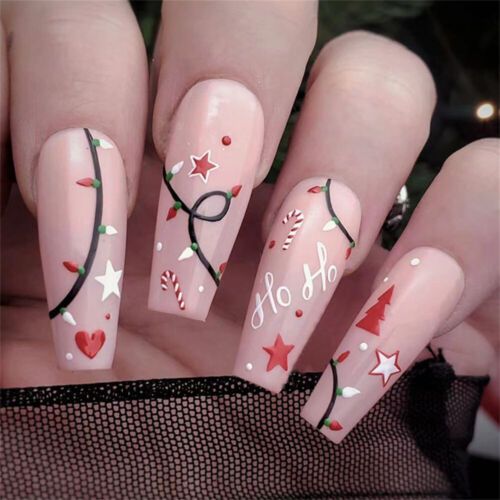 16. Reindeer Antlers
Adorn your nails with reindeer antlers and red noses, capturing the whimsy of Rudolph.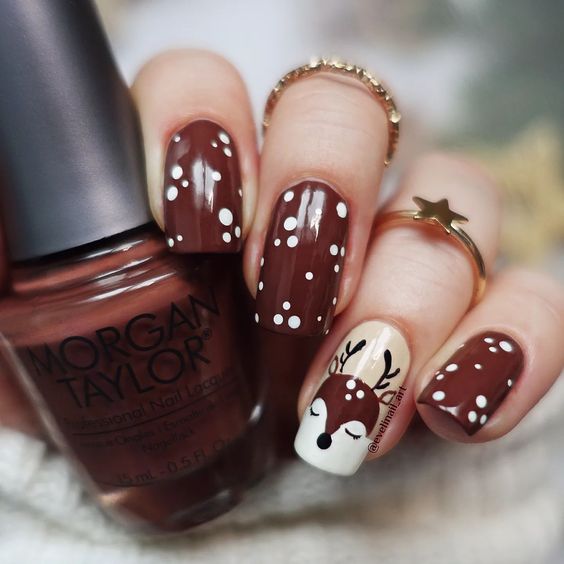 17. Hanukkah Nails
Celebrate Hanukkah with blue and silver gel nails featuring menorahs, dreidels, and Star of David designs.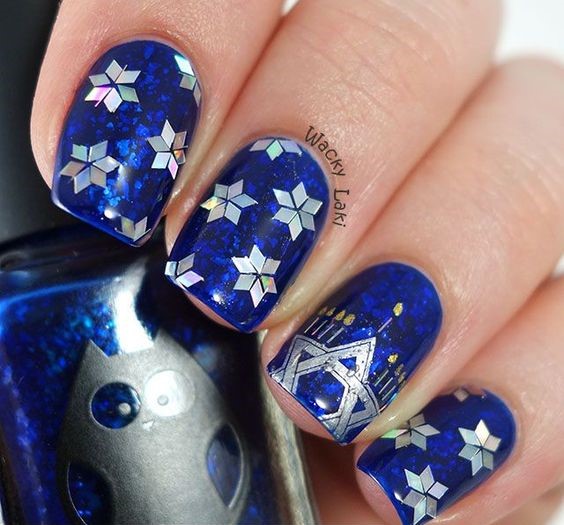 18. Winter Scenes
Paint detailed winter scenes on your nails, featuring snowy landscapes, cabins, and more.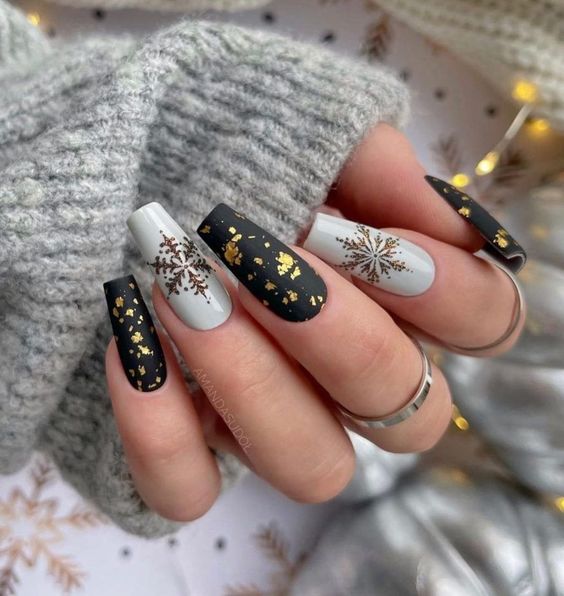 19. Christmas Present Wrapping
Emulate the look of beautifully wrapped Christmas presents with ribbon and bow designs on your nails.
Save Pin