Nails
19 Festive French Christmas Nail Ideas for 2023
French manicures offer a classic and elegant canvas for festive nail art. Here are 19 creative French Christmas nail ideas for 2023 to make your holiday season even more stylish and chic:
1. Classic Red Tips
Start with a traditional French manicure and add bold red tips for a classic holiday look.

2. Green and Gold Tips
Replace the white tips with vibrant green and accent them with gold lines or glitter.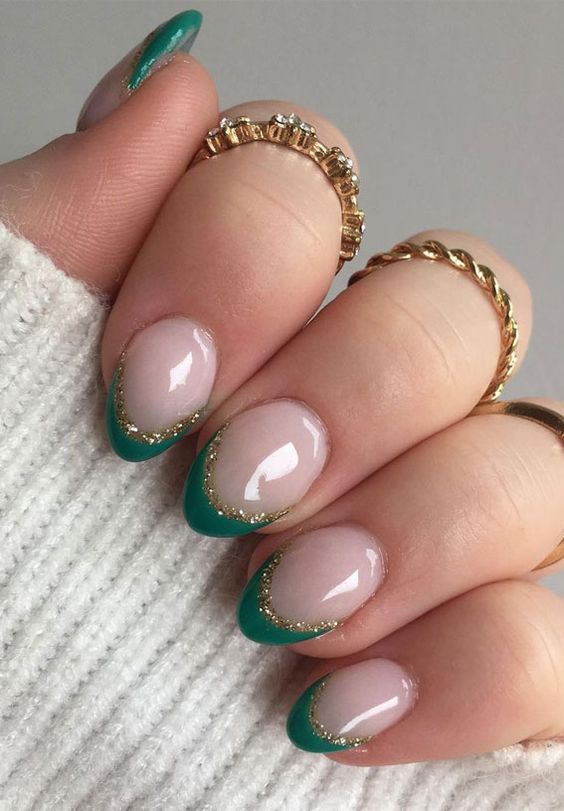 3. Snowy Tips
Create a snowy effect with white tips and add small snowflake designs.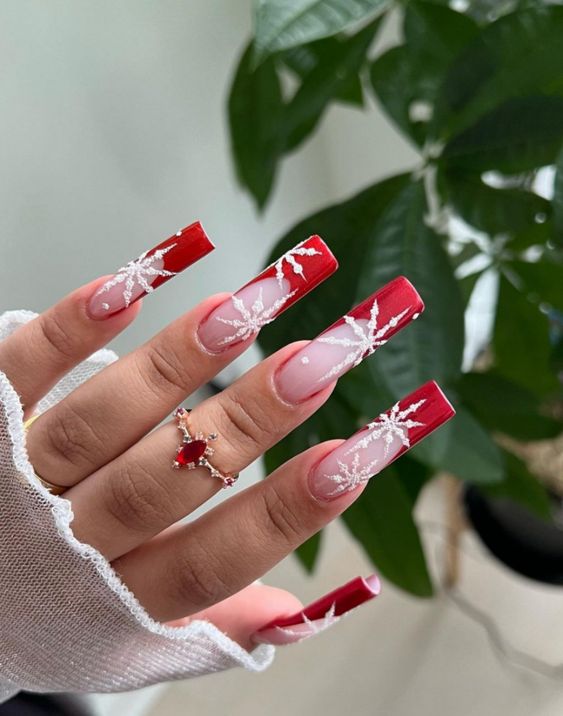 4. Holly and Berries
Accent your French tips with hand-painted holly leaves and red berry designs.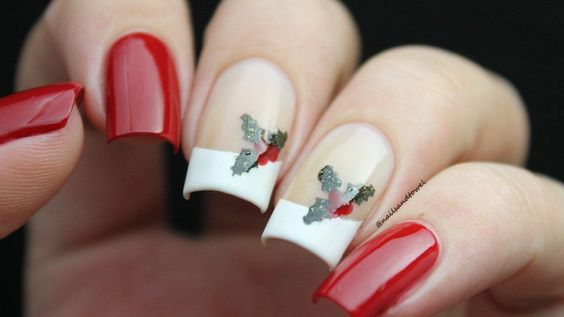 5. Golden French Mani
Go for a gold French manicure and add tiny red bows or ornaments on the tips.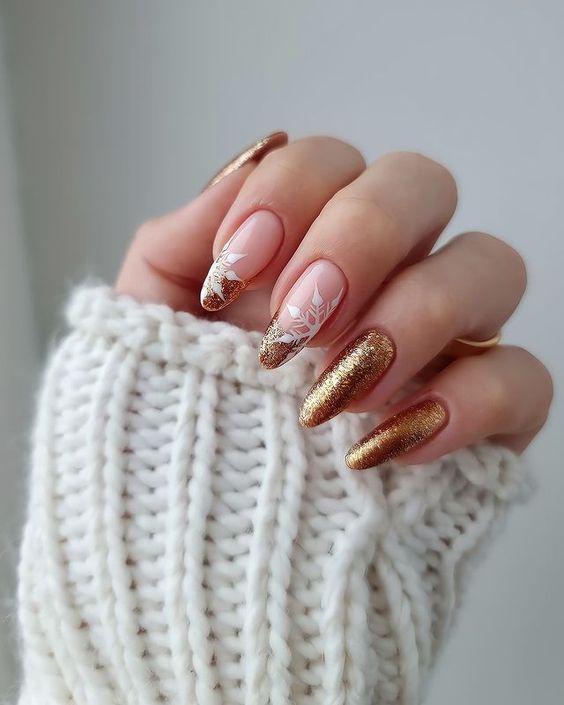 6. Christmas Sweater Tips
Mimic the patterns of a cozy Christmas sweater on the tips of your French manicure.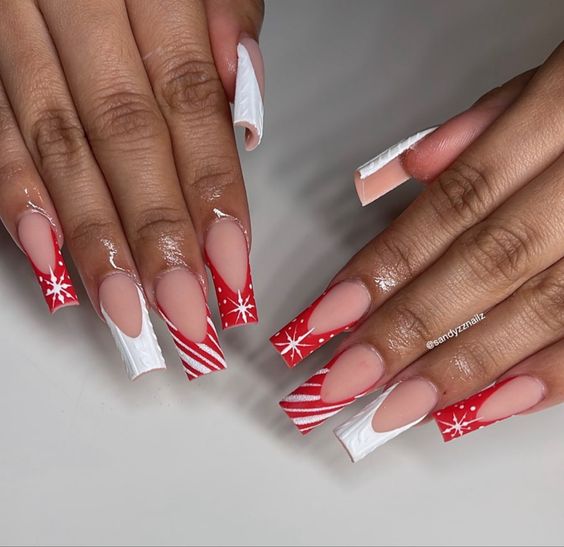 7. Candy Cane Tips
Add red and white candy cane stripes to your French tips for a playful twist.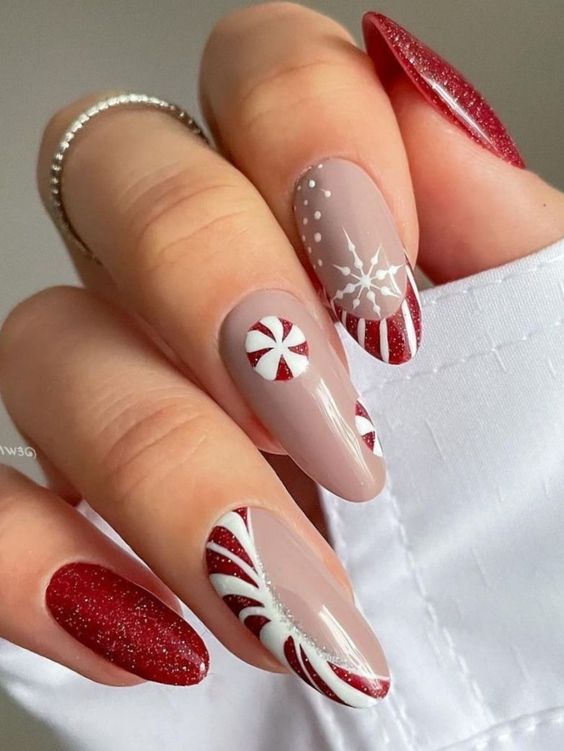 8. Plaid Tips
Replace the white tips with red and green plaid patterns for a cozy look.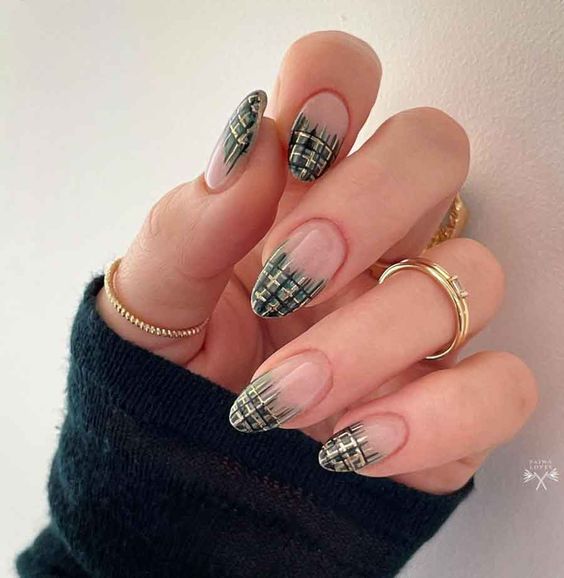 9. Christmas Lights
Paint colorful Christmas lights along the tips of your French manicure.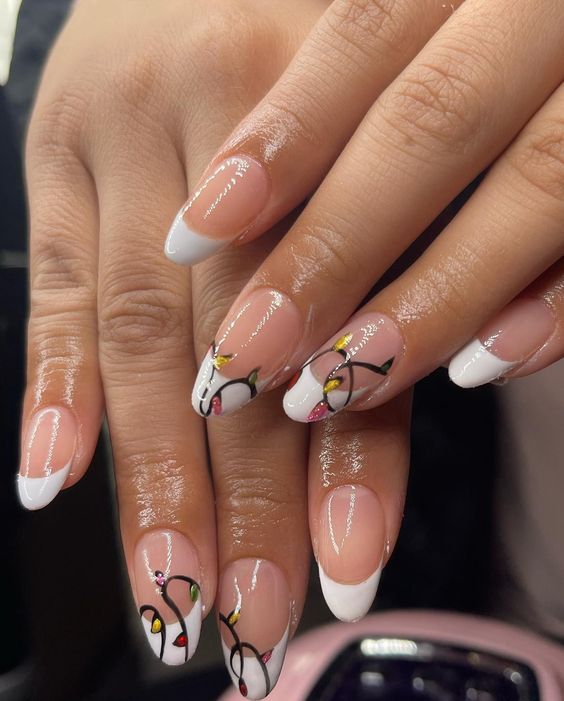 10. Winter Scene Tips
Create a serene winter landscape on the tips with snow-covered trees and a starry sky.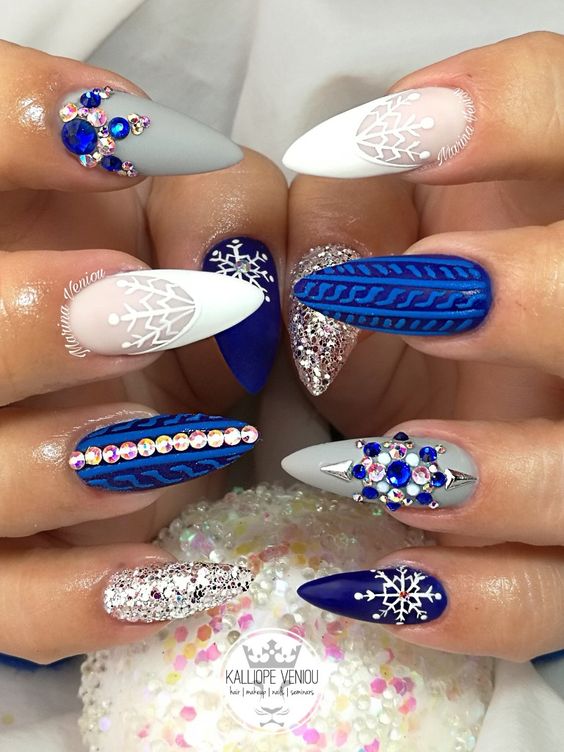 11. Silver Snowflakes
Add intricate silver snowflake designs to the white tips of your French manicure.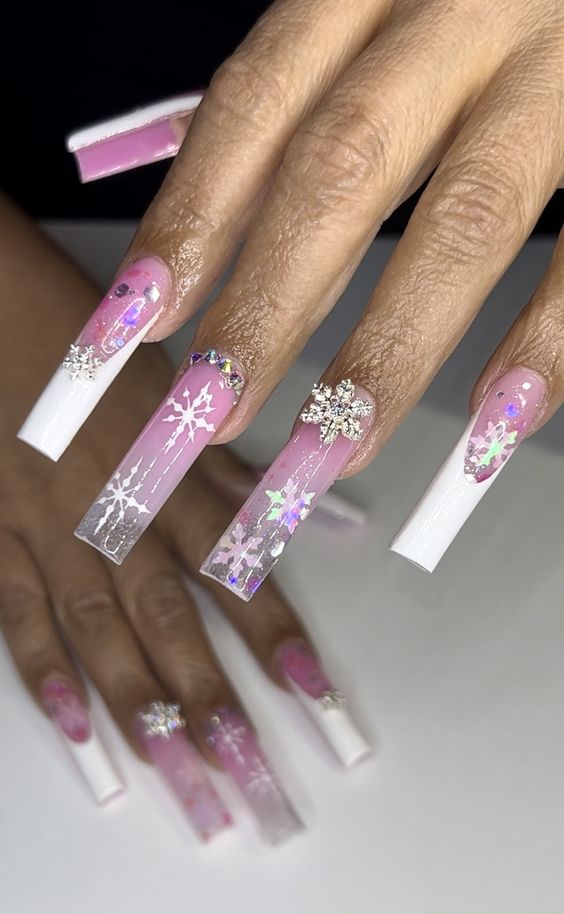 12. Glistening Ornaments
Paint hand-painted red and gold ornament designs along the tips.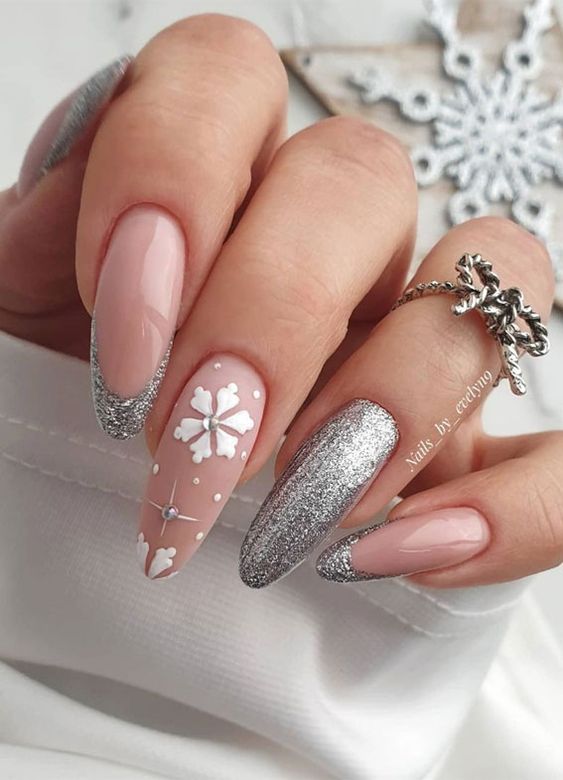 13. Velvet Red Tips
Accentuate your French tips with deep red velvet polish for a luxurious feel.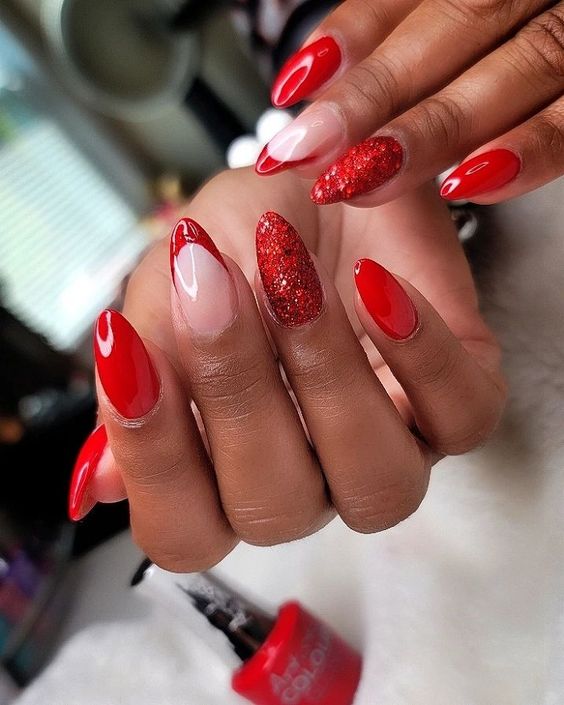 14. Elegant Holly Patterns
Create intricate holly leaf patterns on the white tips of your French manicure.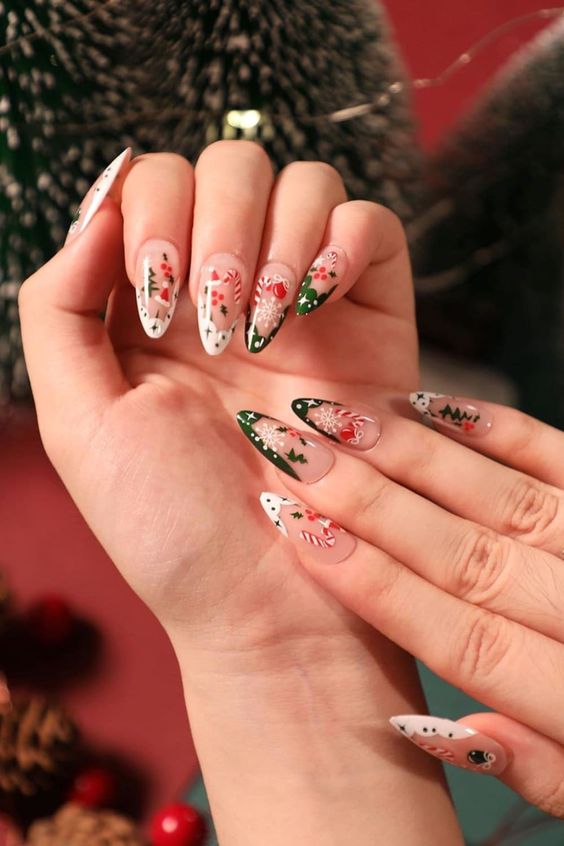 15. Christmas Lace Tips
Add delicate lace-inspired designs to the white tips for an elegant touch.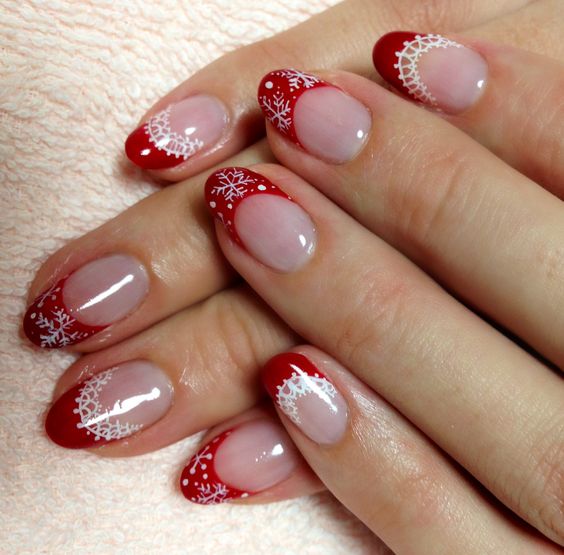 16. Frosty Blue Tips
Replace the traditional white with icy blue tips for a winter wonderland look.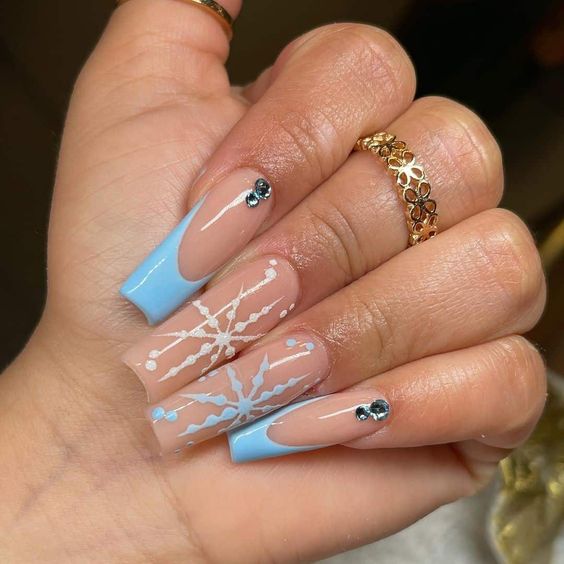 17. Gingerbread Tips
Showcase tiny gingerbread man and house designs on your French tips.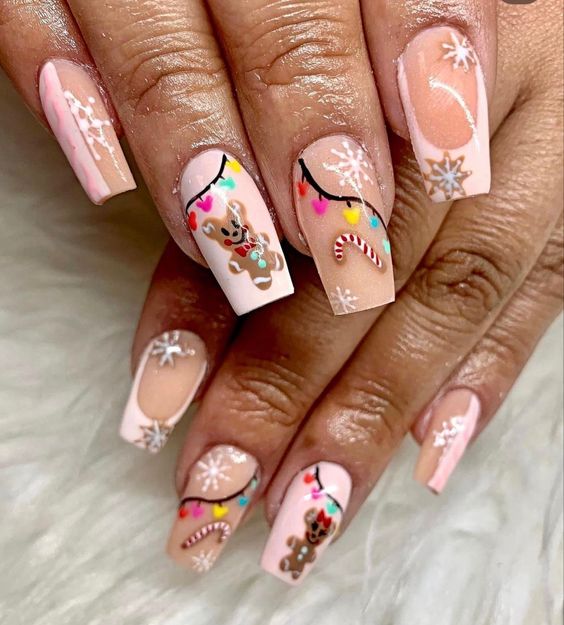 18. Peppermint Candy Tips
Paint peppermint swirl patterns in red and white on the tips for a sweet look.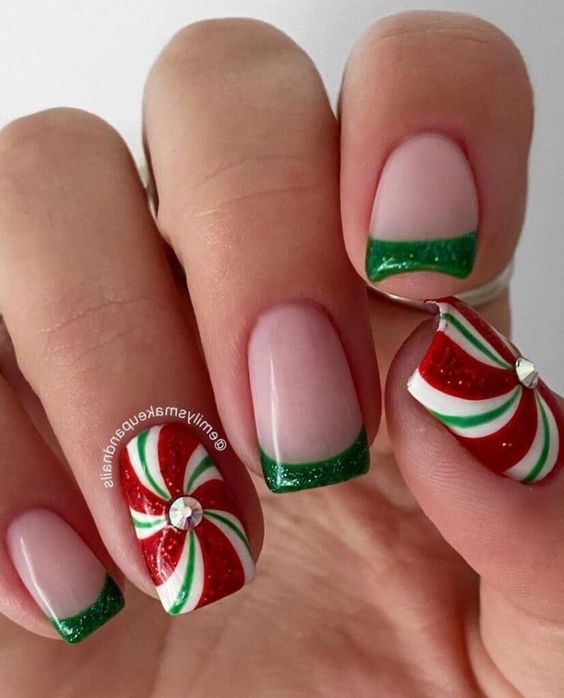 19. Santa Hat Tips
Add cute Santa hat designs to the tips of your French manicure for a playful vibe.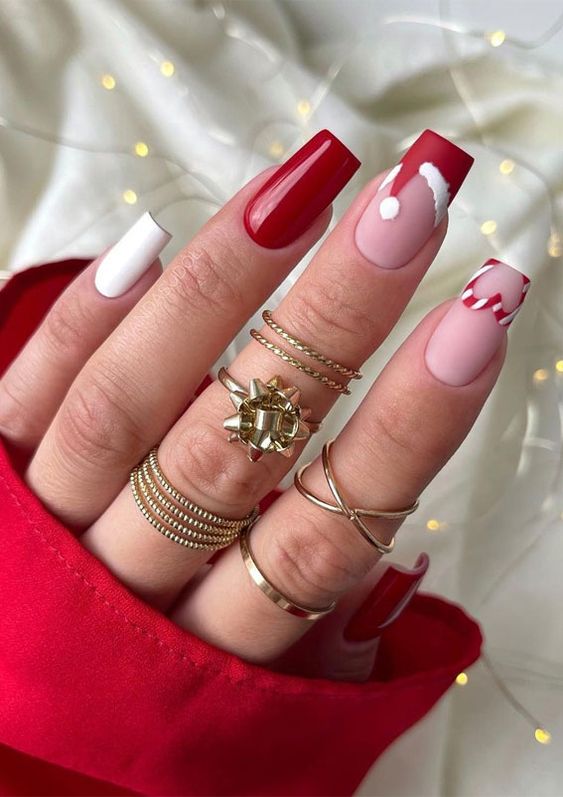 Save Pin