Nails
19 Long Winter Nail Ideas for 2023-2024
Long nails offer endless possibilities for creative and stylish winter nail art. From classic designs to trendy and unique nail art, there's a winter-inspired look for everyone. Here are 19 long winter nail ideas to inspire your 2023-2024 manicures:
1. Classic French Manicure
Embrace timeless elegance with a classic French manicure featuring white tips and a sheer or nude base.

2. Icy Blue Ombre
Create a frosty effect with an icy blue ombre gradient that transitions from light to dark.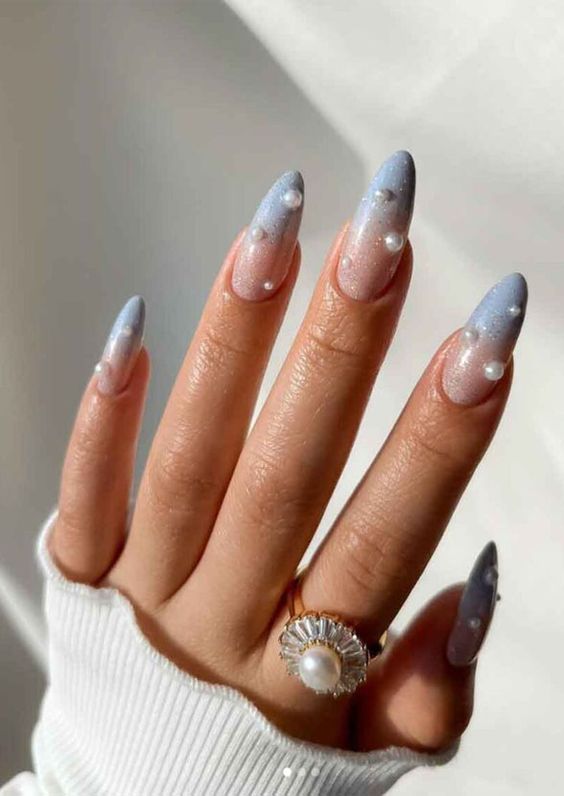 3. Silver Snowflakes
Adorn your nails with intricate silver snowflake designs against a dark or glittery background.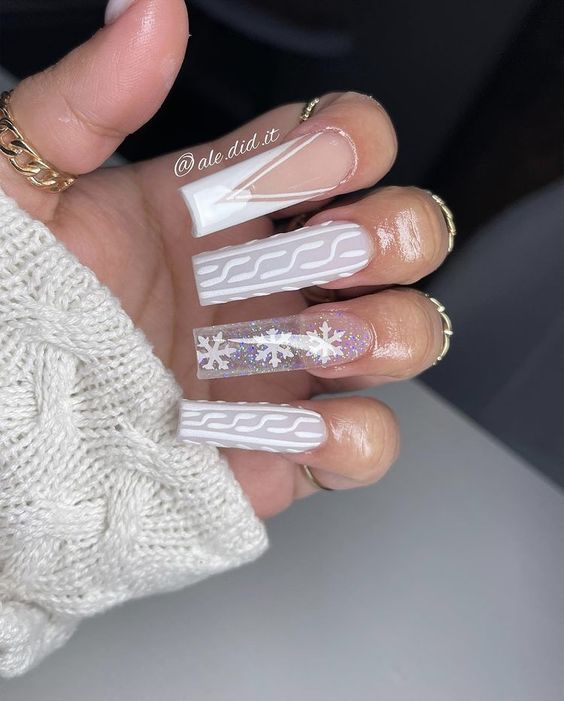 4. Matte Cranberry Nails
Opt for matte cranberry or deep red nail polish for a warm and sophisticated winter look.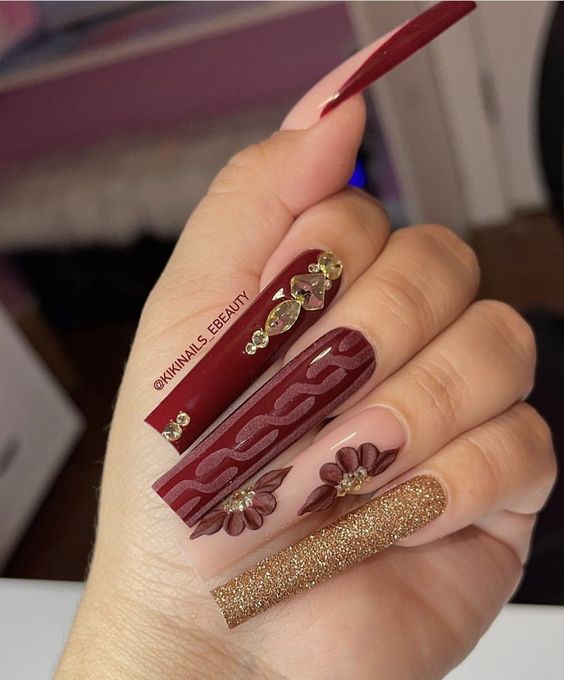 5. Holiday Sparkle
Add festive flair with red or green glitter polish and accent nails featuring holiday motifs like ornaments or holly.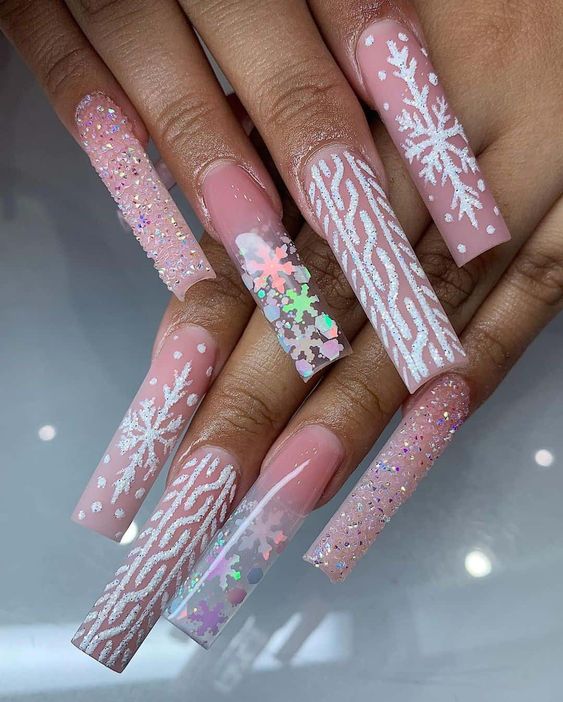 6. Evergreen Forest
Paint your nails in deep green shades to evoke the beauty of winter's evergreen trees.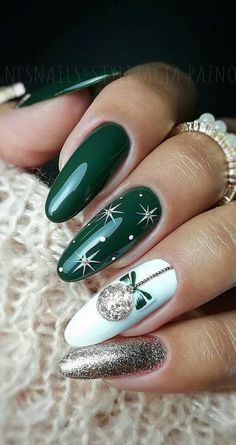 7. Metallic Elegance
Enhance your nails with metallic accents, such as gold or silver stripes, dots, or foil.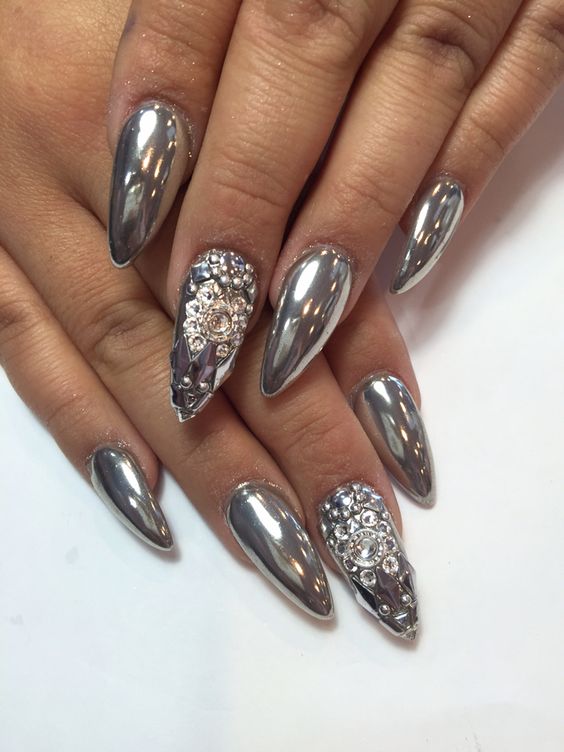 8. Frosted Lilac Nails
Choose a soft lilac base and add white or silver accents for a delicate and frosty appearance.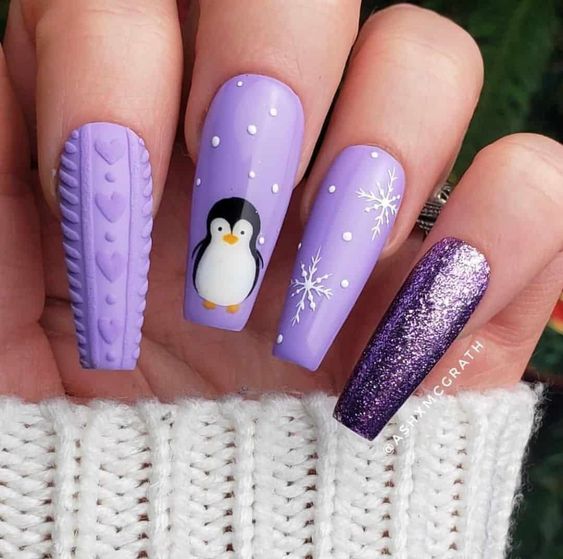 9. Snowfall Nail Art
Create the illusion of falling snowflakes with delicate white or silver nail art against a dark background.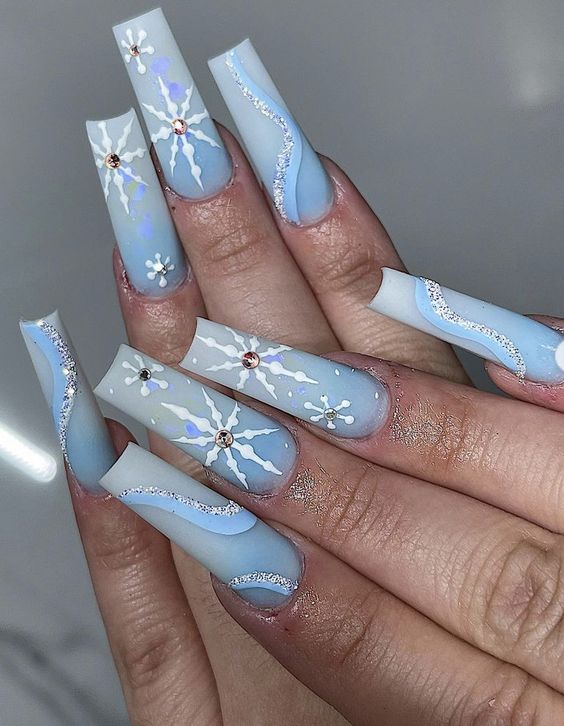 10. Velvet Ribbon Details
Embellish your nails with tiny velvet ribbon or bow designs for a touch of luxury.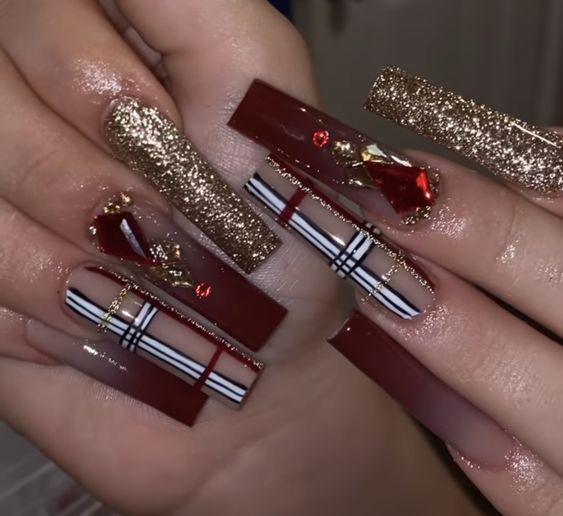 11. Icicle-Inspired Tips
Mimic the look of glistening icicles by extending your nail polish into pointed shapes.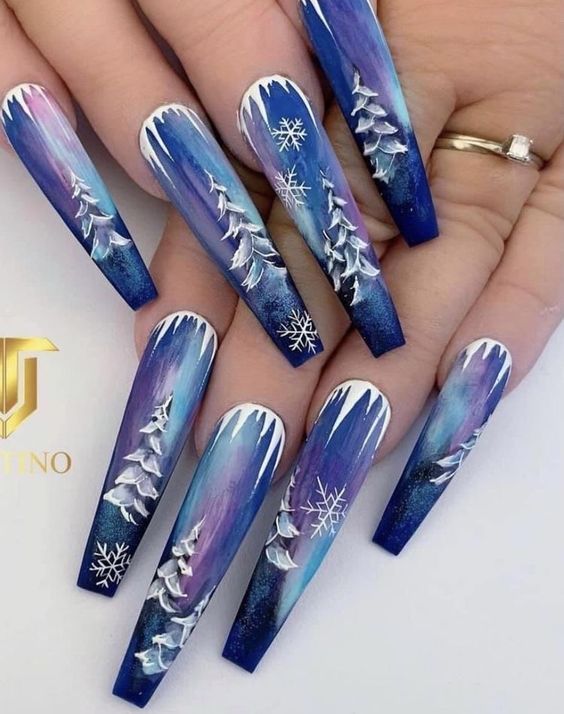 12. Sweater Patterns
Pay homage to cozy winter sweaters with nail art that features cable knit or Fair Isle designs.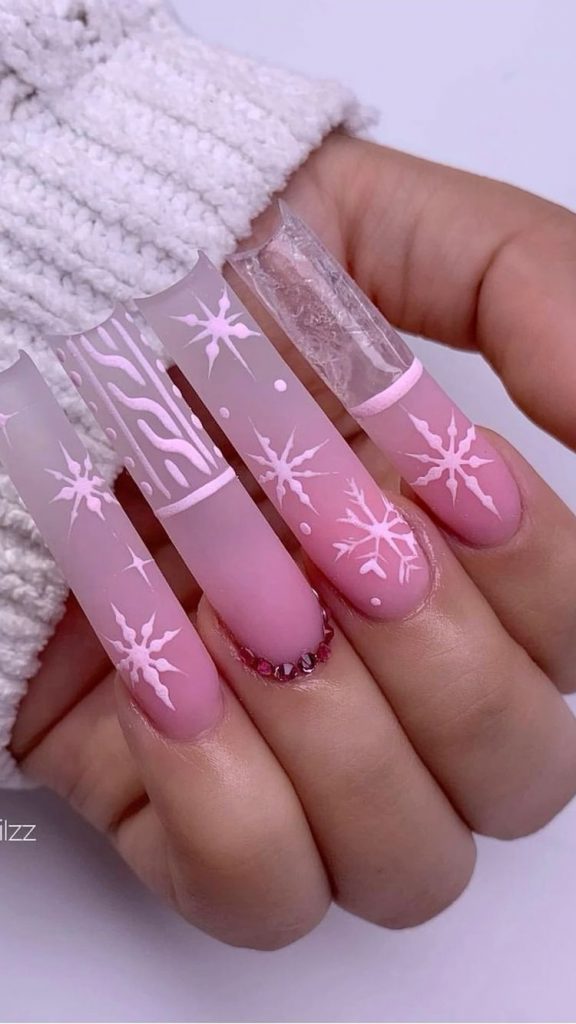 13. Gilded Tips
Upgrade a classic French manicure with gilded or metallic gold tips for added glamour.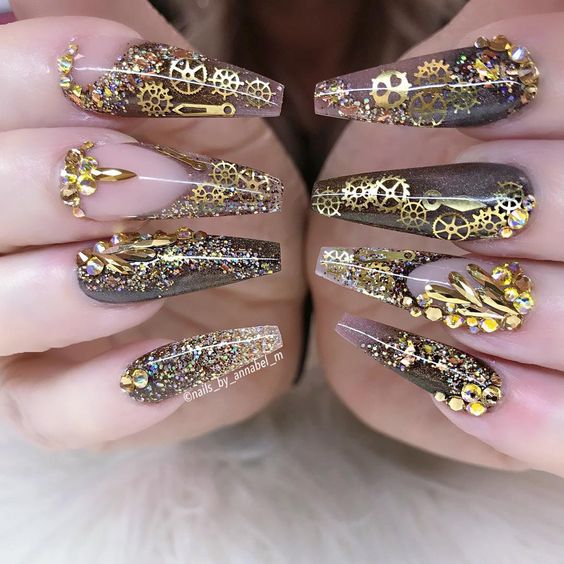 14. Holographic Nails
Achieve a mesmerizing and wintery effect with holographic nail polish in shades like icy blue or silver.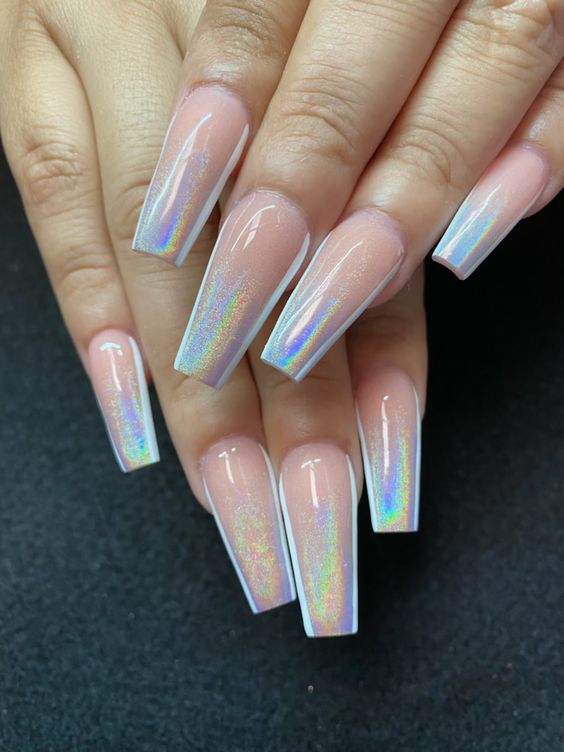 15. Crystal Accents
Add an extra layer of sophistication with tiny crystal or rhinestone accents on your nails.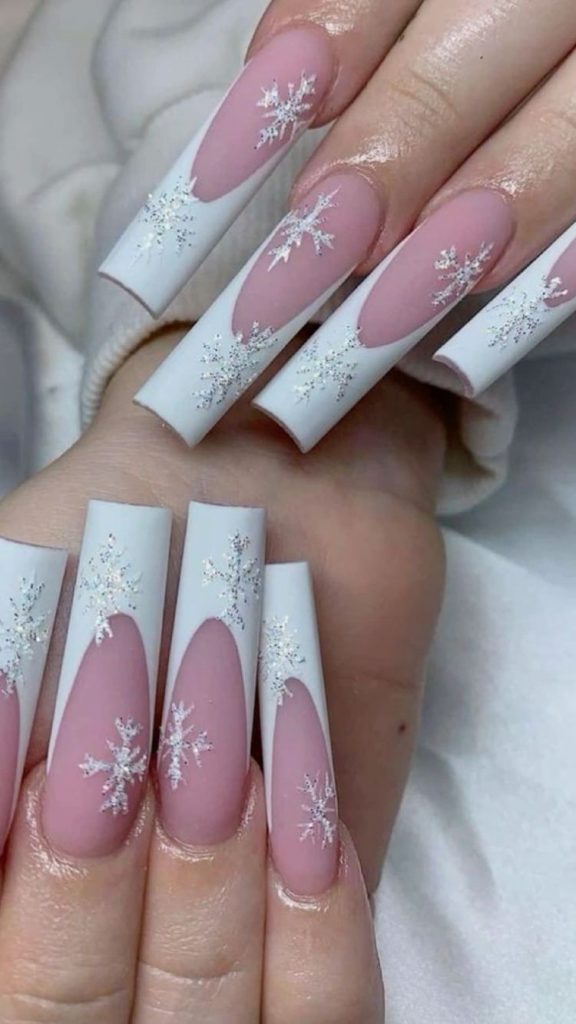 16. Frozen-Inspired Nails
Channel the magic of "Frozen" with nail art inspired by Elsa's icy kingdom, featuring snowflakes and shimmering blue hues.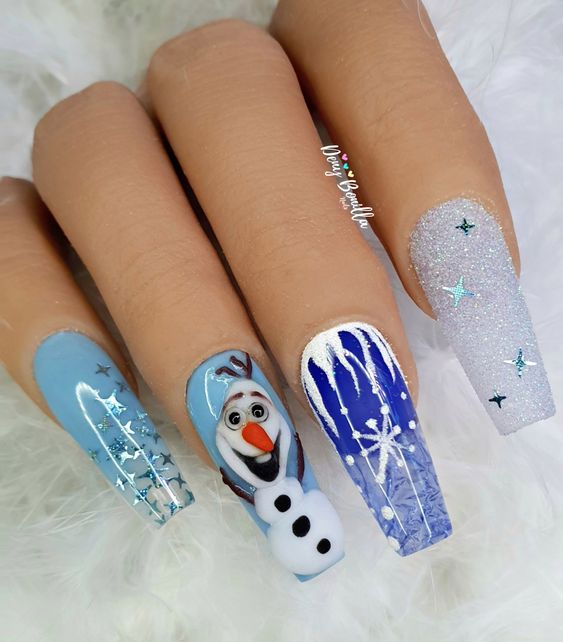 17. Snowy Mountain Peaks
Create an Alpine-inspired look with snowy mountain peak designs on one or two accent nails.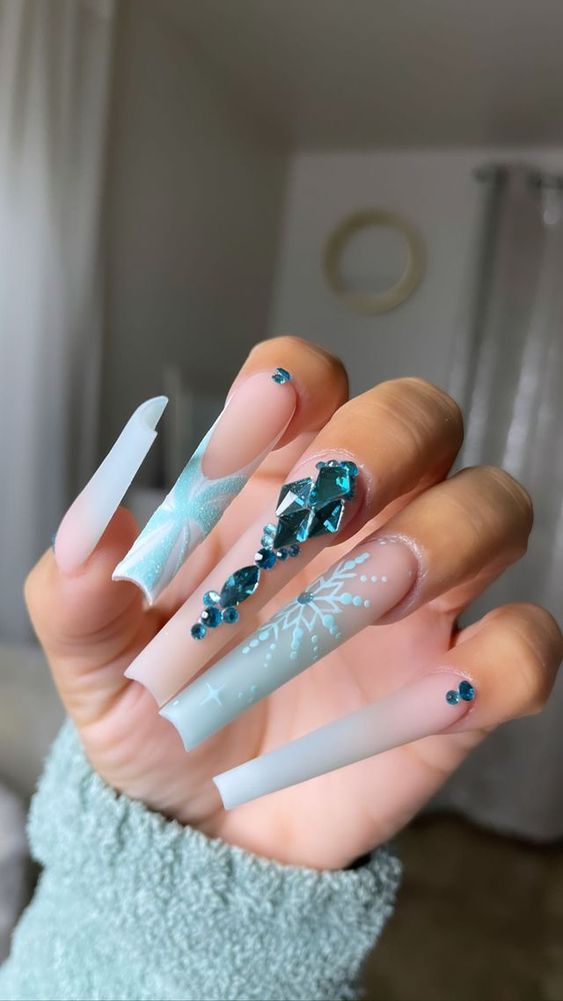 18. Warm Plaid Patterns
Embrace the cozy vibes of winter with plaid patterns on your nails, reminiscent of flannel shirts.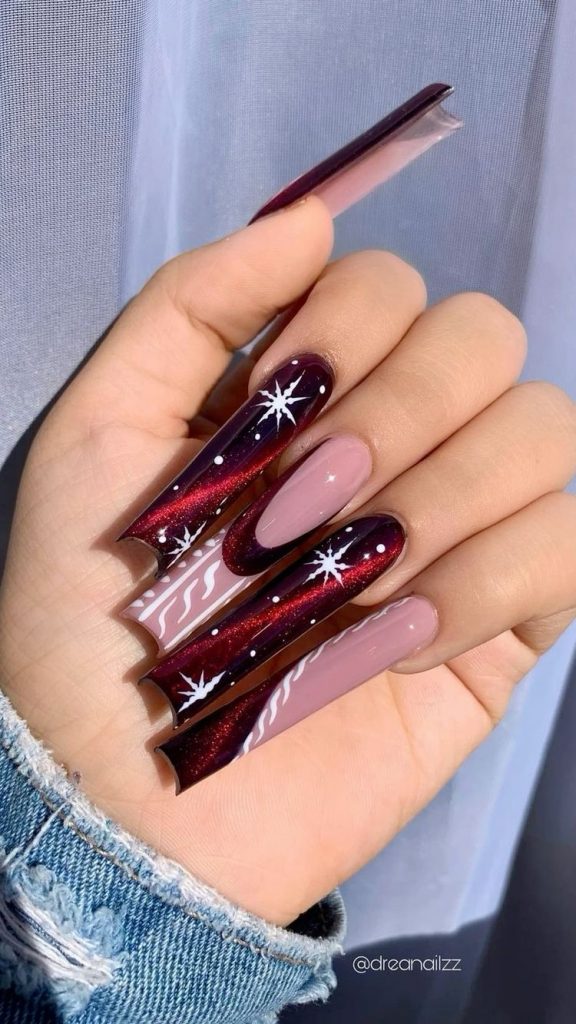 19. Minimalist Winter Nails
Keep it simple with minimalist winter nail art, such as tiny dots, lines, or abstract designs in wintry colors.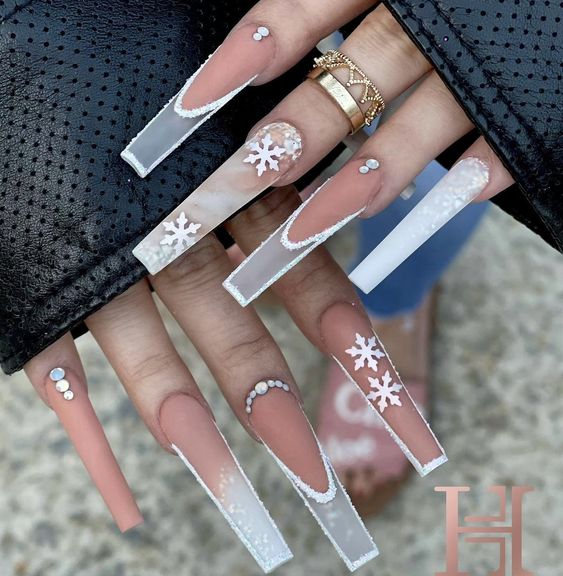 Save Pin