Nails
19 Ravishing Red Nail Design Ideas
Red nails exude confidence, passion, and timeless elegance. From classic to creative, there are countless ways to showcase this bold and versatile hue. In this article, we present 19 ravishing red nail design ideas that will inspire you to create striking manicures that capture attention and express your individual style.
1. Classic Red Manicure:
Embrace the timeless beauty of a classic red manicure, perfect for any occasion and style.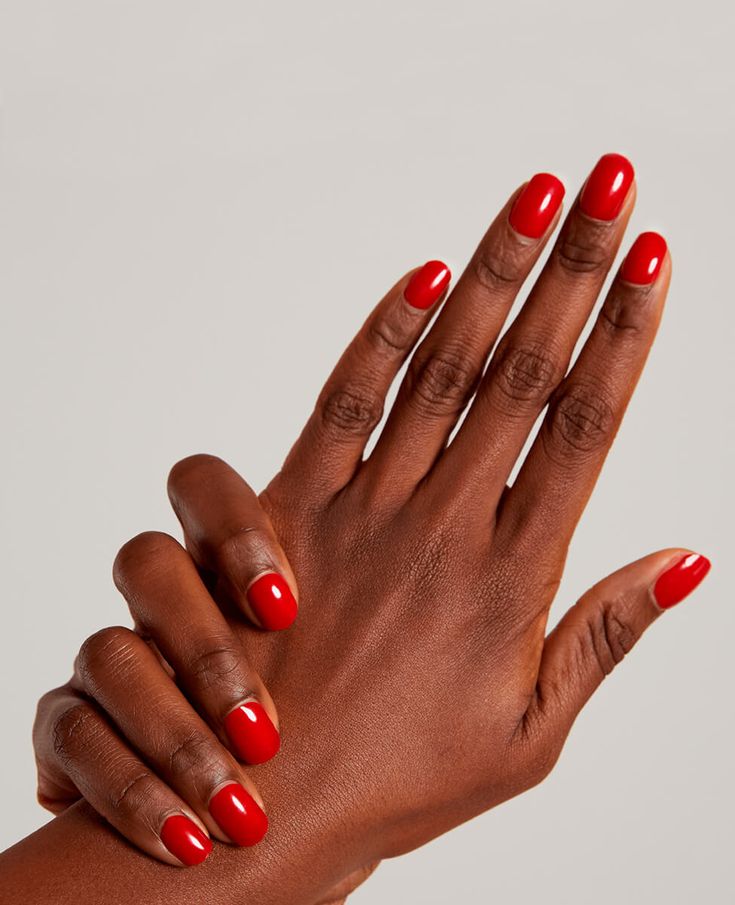 2. Red and Gold Accents:
Add a touch of luxury by incorporating gold accents or designs on your red nails for an opulent look.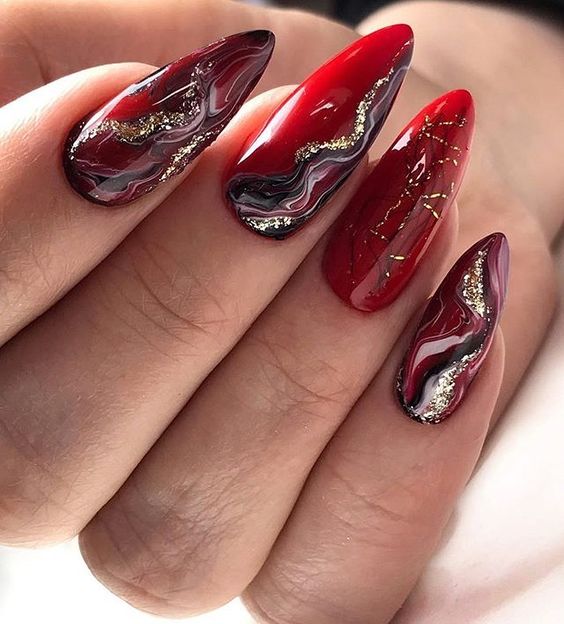 3. Red and Black Combo:
Create contrast by combining red and black elements, such as patterns, stripes, or accents, for an edgy and striking design.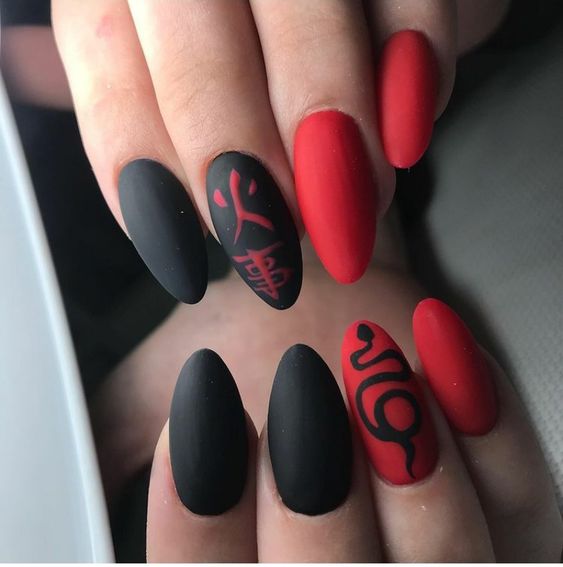 4. Ombre Red Nails:
Achieve a captivating ombre effect by blending different shades of red, creating a seamless transition of color.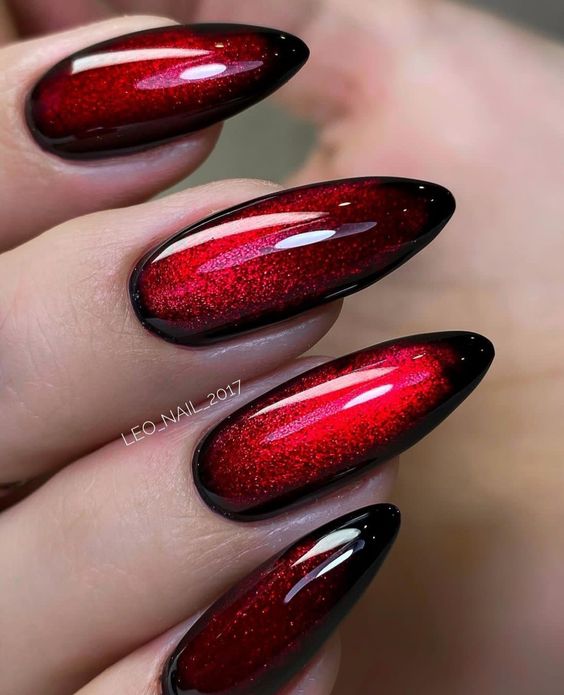 5. Matte Red Nails:
Opt for a matte finish on your red nails for a modern and sophisticated twist on the classic glossy look.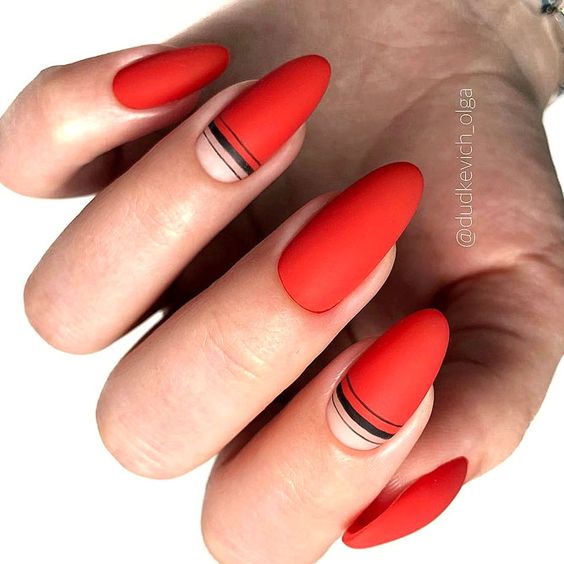 6. Red and White Patterns:
Incorporate white patterns or designs on your red nails for a chic and playful appearance.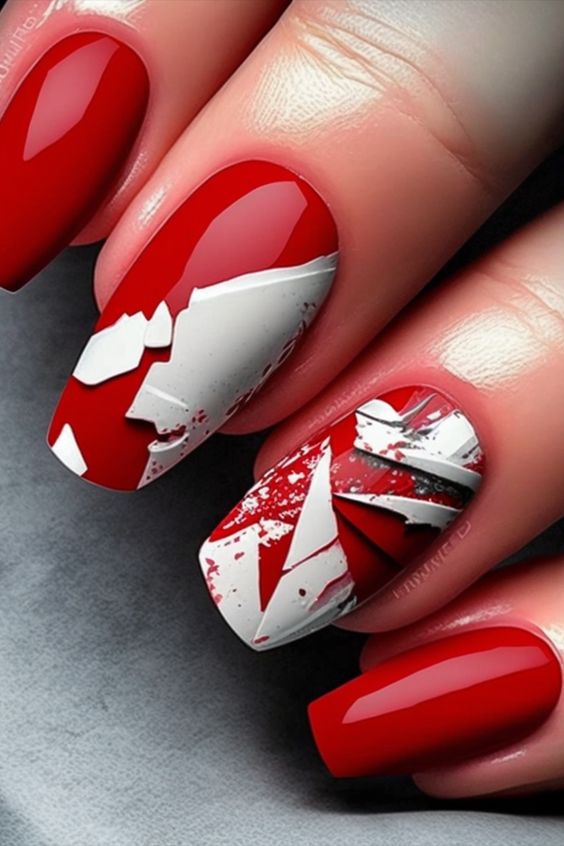 7. Negative Space Red Nails:
Create negative space designs by leaving portions of your nails bare, allowing the natural nail to contrast with the bold red.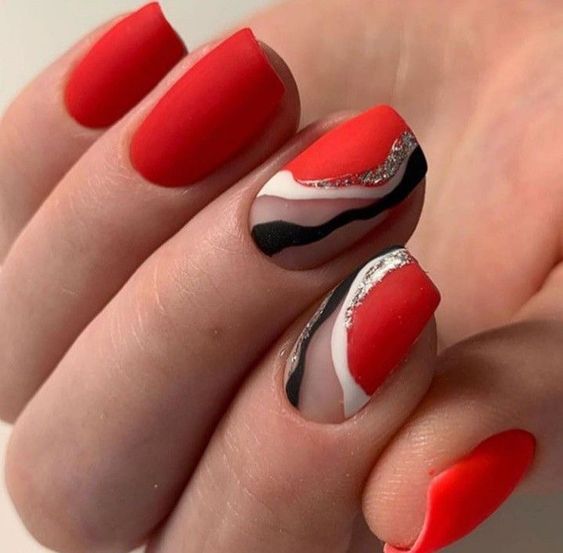 8. Red French Tips:
Give the traditional French manicure a bold twist by using red as the base color or tips.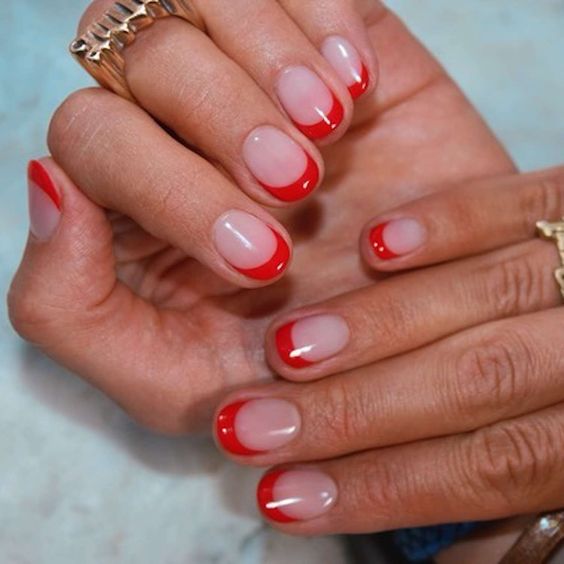 9. Red Glitter Nails:
Add a touch of sparkle with red glitter accents on your nails, creating a dazzling and eye-catching look.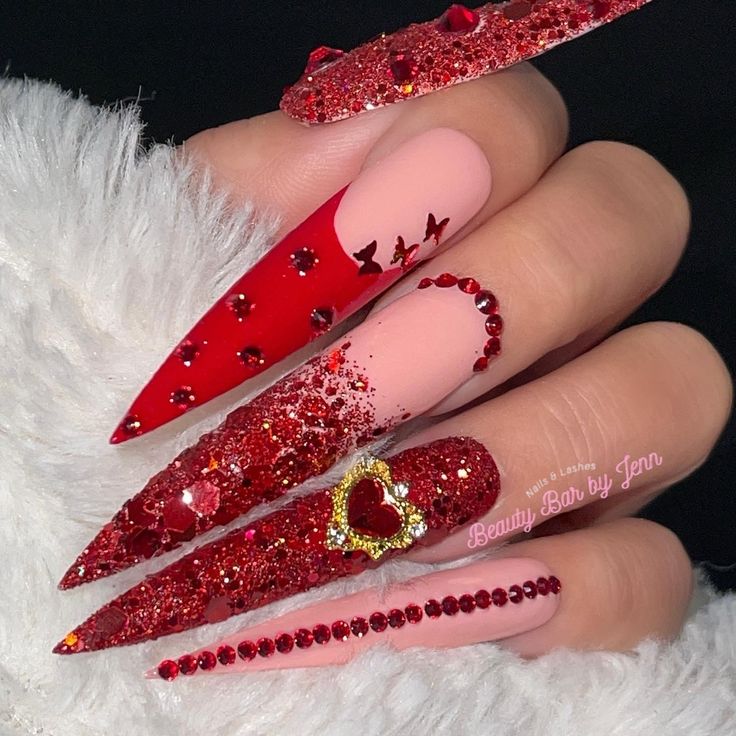 10. Red and Silver Combo:
Combine red with silver accents or details for a modern and elegant nail design.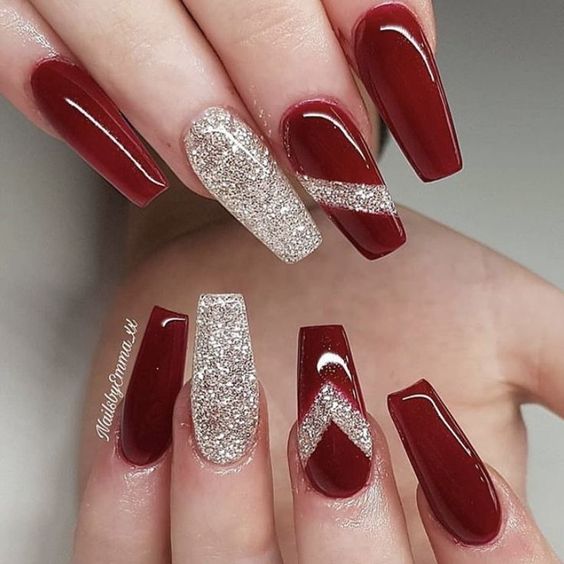 11. Red Floral Nail Art:
Incorporate delicate floral patterns or accents on your red nails for a feminine and charming appearance.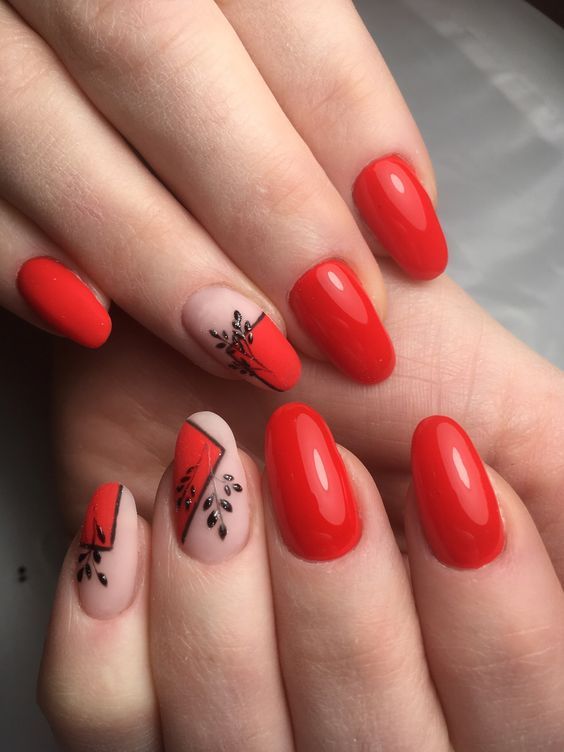 12. Red Chrome Nails:
Embrace the metallic allure of red chrome polish, creating a captivating and luxurious look.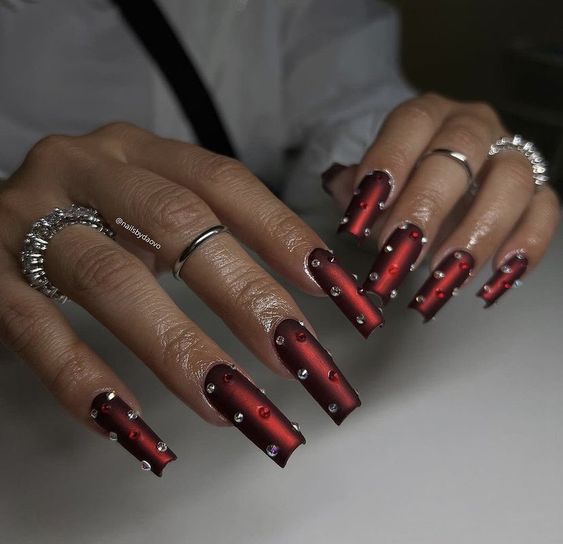 13. Red and Leopard Print:
Add a touch of wildness with leopard print designs on your red nails for a bold and trendy statement.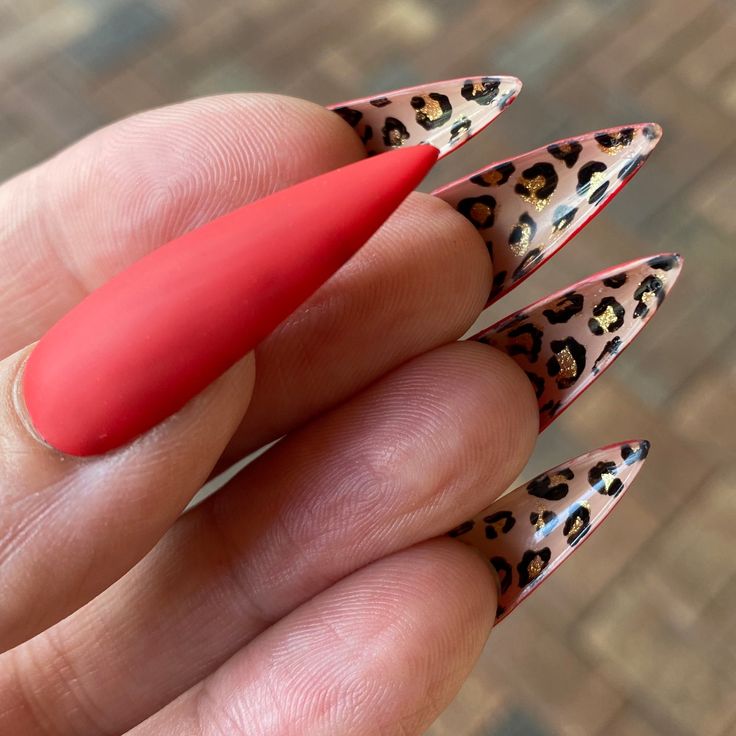 14. Red Heart Nail Art:
Create adorable heart-shaped designs or accents on your red nails for a romantic and playful touch.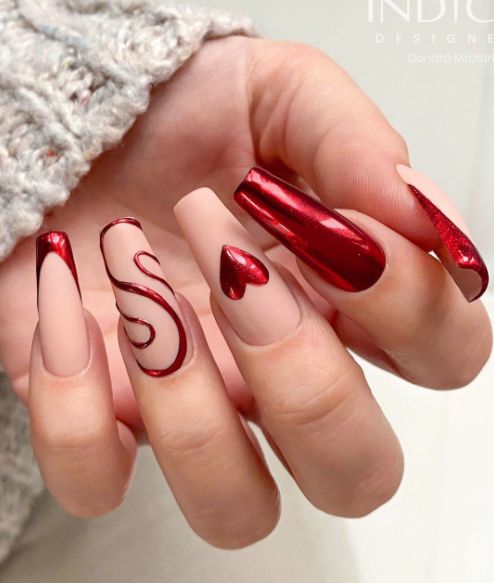 15. Red and Lace Accents:
Add a touch of elegance with delicate lace accents on your red nails for a refined and enchanting appearance.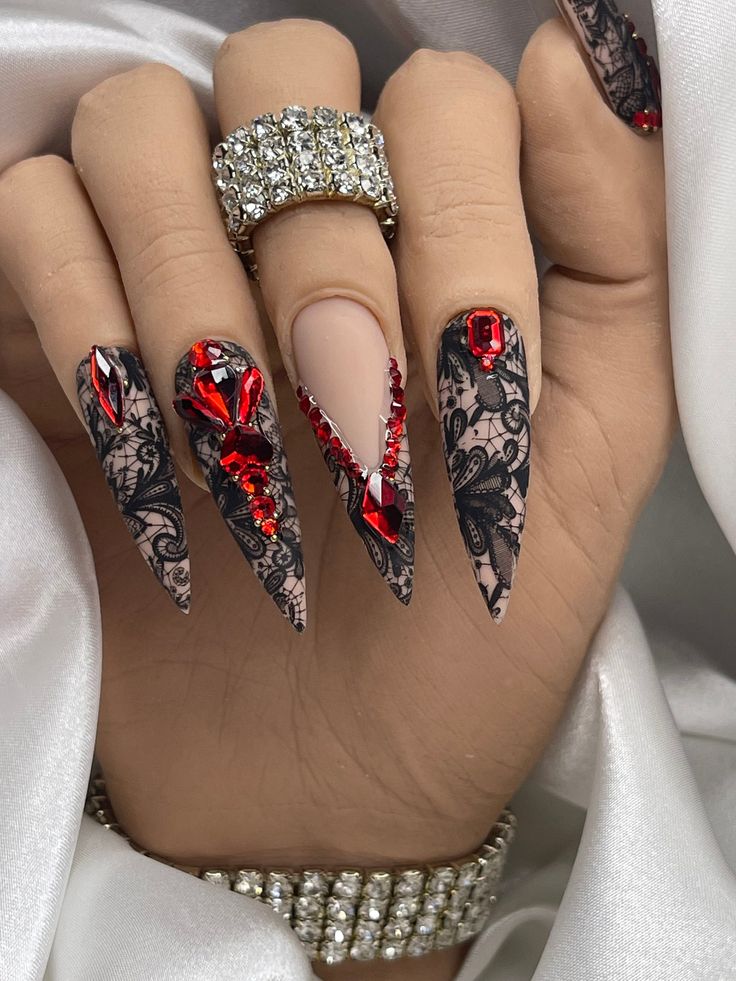 16. Red Stiletto Nails:
Opt for stiletto-shaped nails with red polish for a bold and daring nail design that exudes confidence.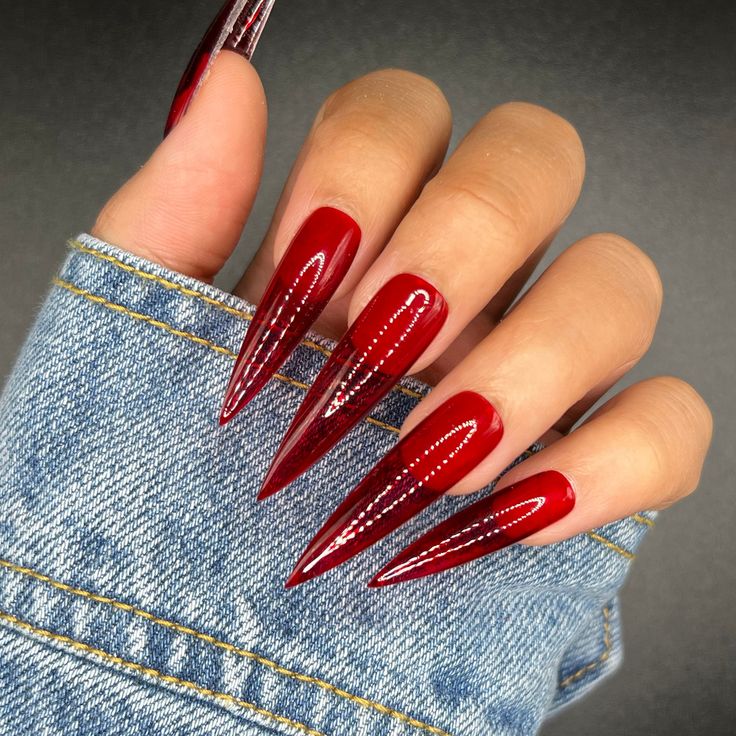 17. Red and Polka Dots:
Incorporate playful polka dot patterns on your red nails for a fun and retro-inspired look.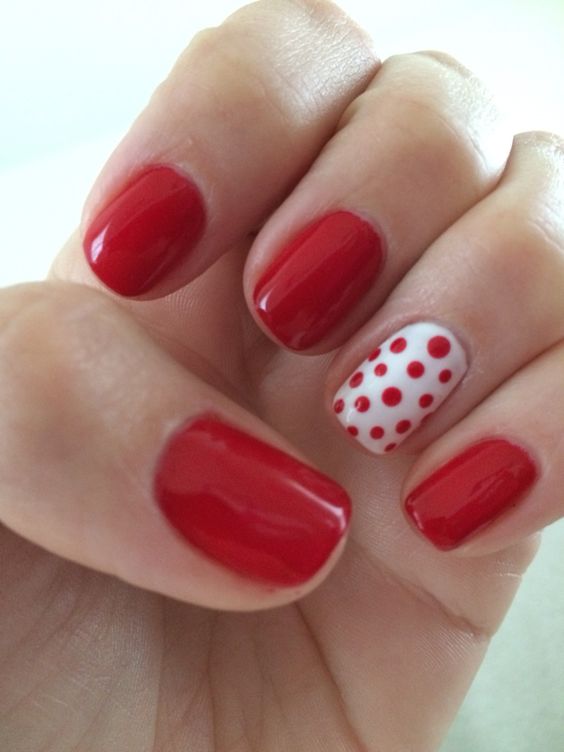 18. Red Gradient Nails:
Create a gradient effect using different shades of red, transitioning from light to dark or vice versa.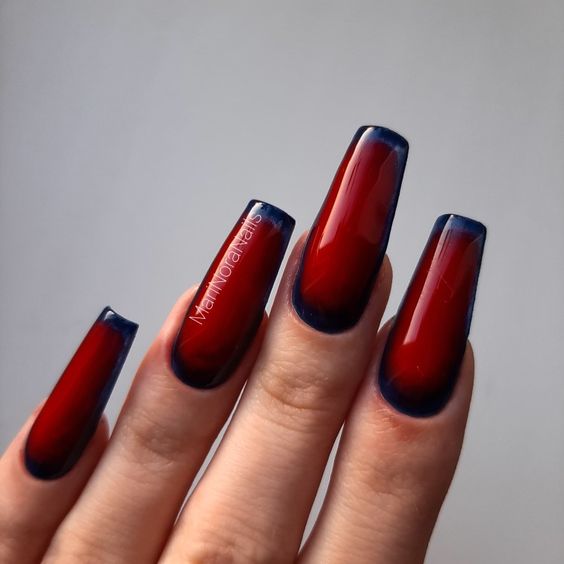 19. Red and Gold Marble Nails:
Combine the richness of red with the opulence of gold in a marbled nail art design for a luxurious appearance.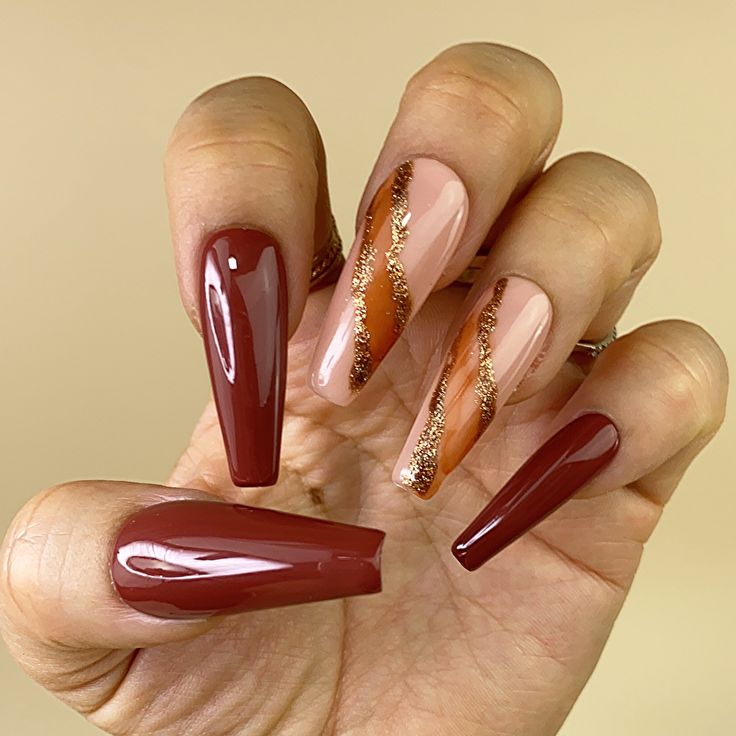 Save Pin