Nails
19 Spooktacular Halloween Long Nail Ideas for 2023
Long nails offer the perfect canvas for intricate and detailed Halloween nail art. From creepy and dark designs to cute and playful motifs, there are endless possibilities to transform your nails into a haunting masterpiece. In this article, we present 19 spooktacular Halloween long nail ideas for 2023 that will add an extra layer of spookiness and style to your Halloween look.
1. Wicked Witch's Hat:
Embrace the witchy vibes with a detailed witch's hat on one nail and spooky accents on the others.

2. Gothic Coffin Nails:
Give your nails a gothic makeover with black coffin-shaped nails adorned with silver crosses and spiderwebs.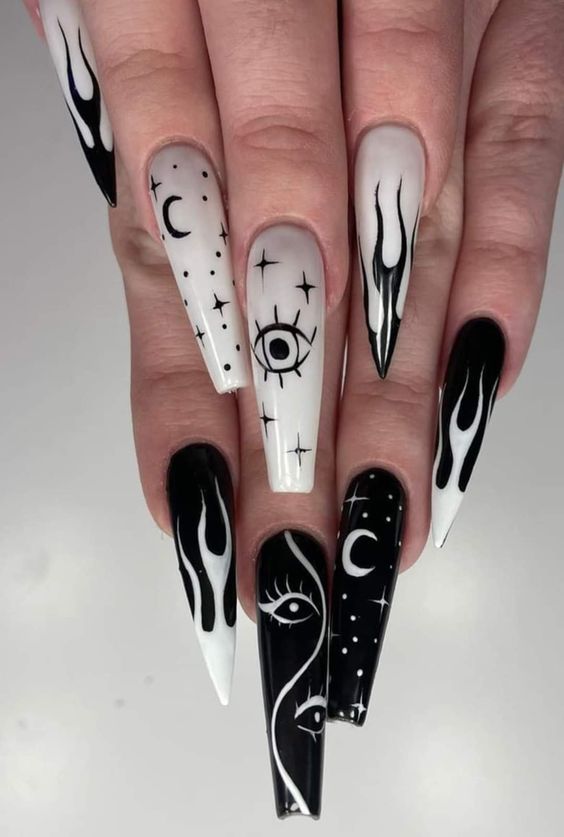 3. Zombie Apocalypse:
Create a gruesome zombie look with nails that feature rotting flesh, exposed bones, and bloody details.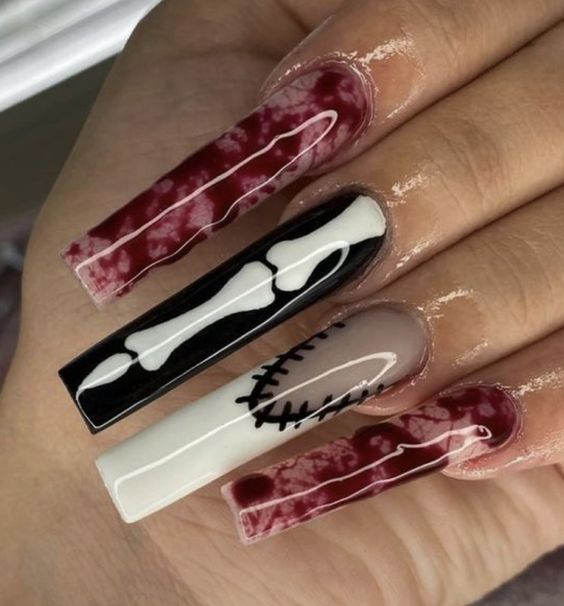 4. Vampire Elegance:
Embrace the elegance of vampires with deep red nails, black lace accents, and tiny fangs.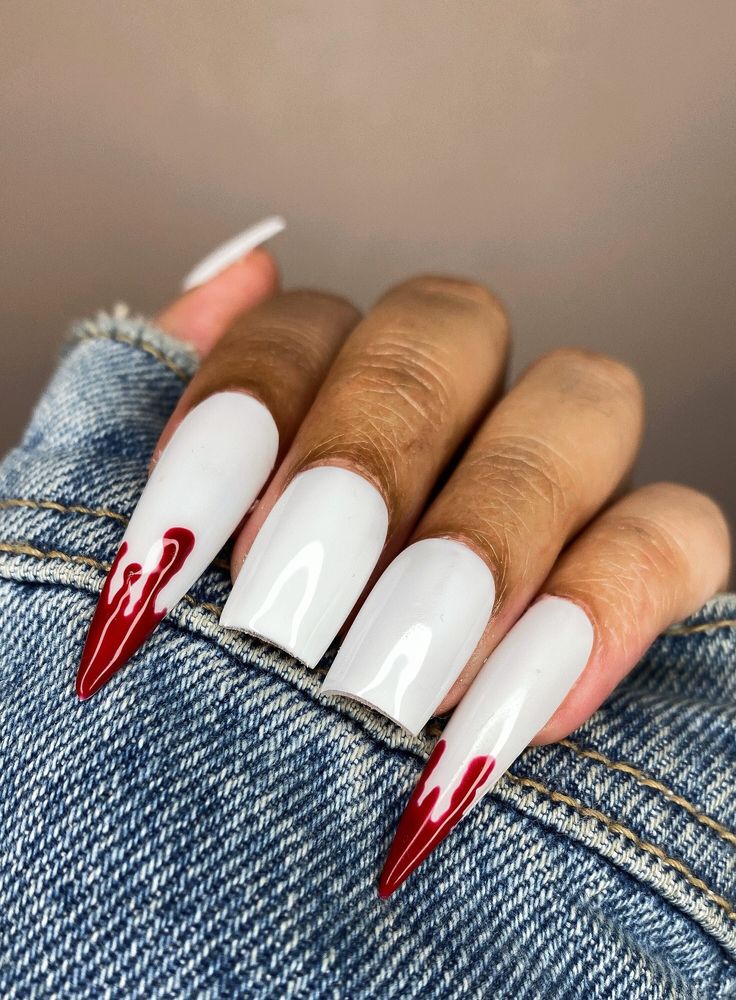 5. Creepy Clown Faces:
Paint creepy clown faces on your long nails with exaggerated grins and colorful details.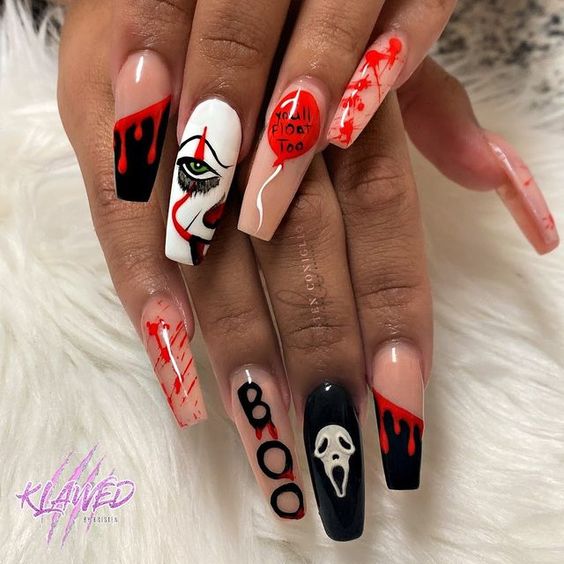 6. Mystical Crystal Ball:
Decorate your nails with mystical crystal ball designs that reveal spooky visions of the future.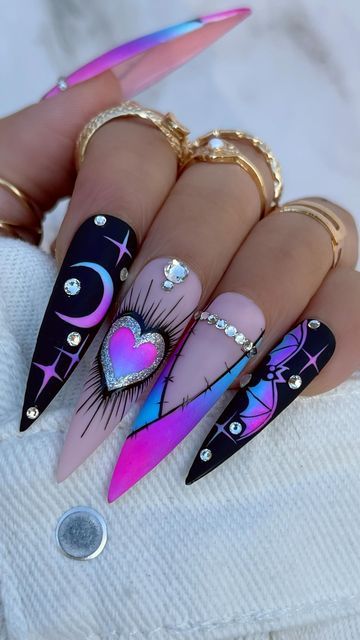 7. Witchcraft Symbols:
Channel your inner witch with nails featuring pentagrams, cauldrons, and spellbook motifs.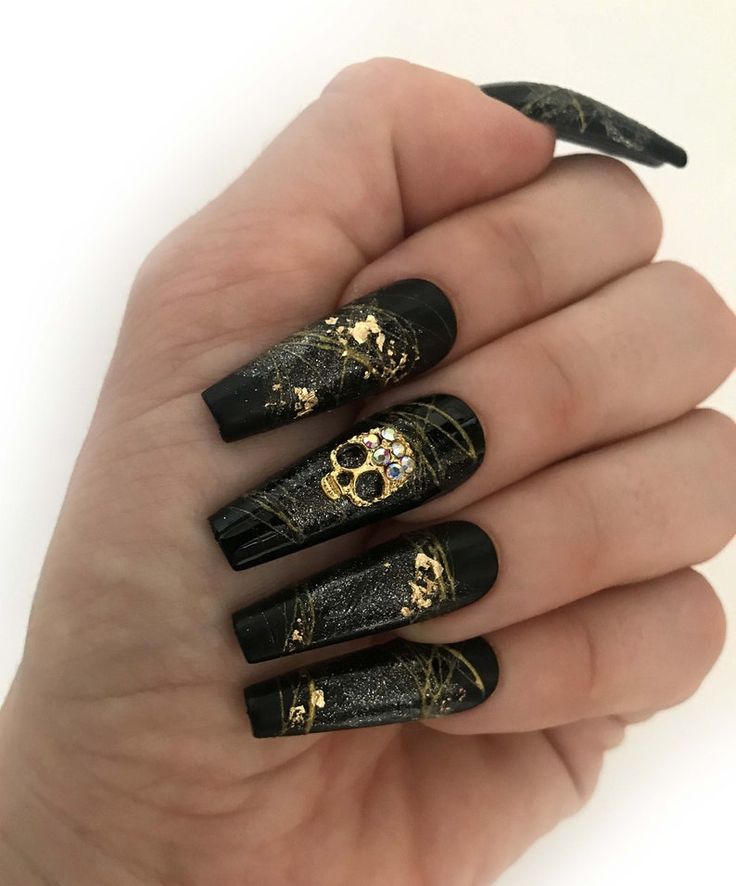 8. Gory Zombie Bite:
Create the illusion of zombie bites with nails that feature realistic bloody wounds and torn flesh.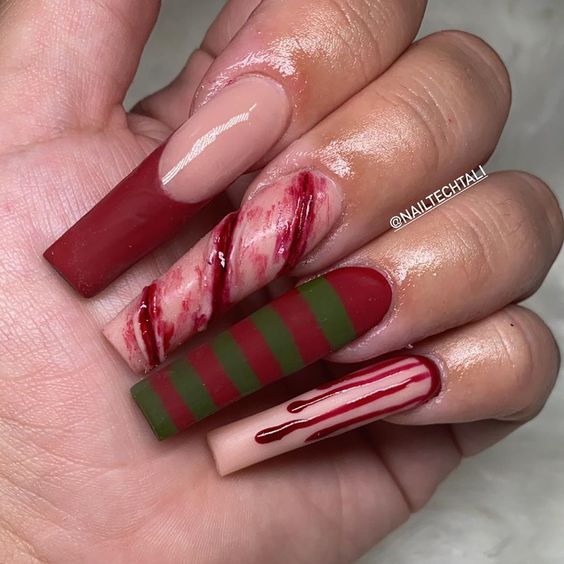 9. Grim Reaper Scythe:
Embrace the darkness with nails that depict the Grim Reaper's scythe against a dark, haunting background.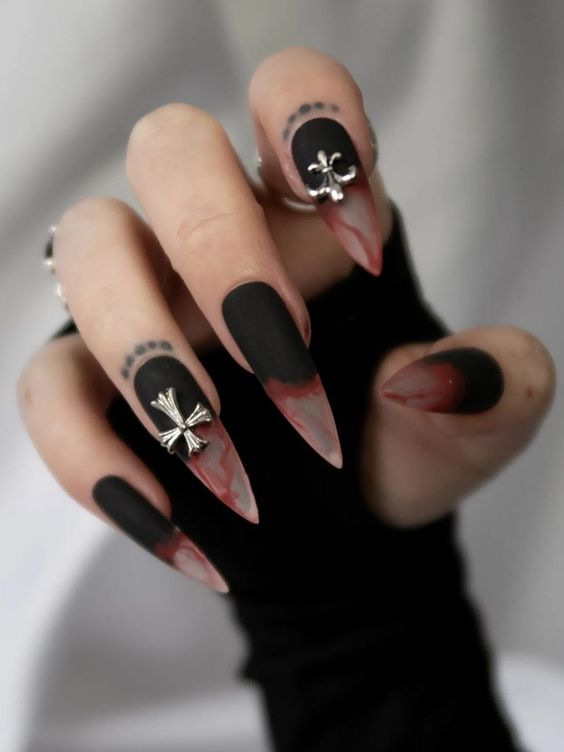 10. Cursed Dolls:
Paint creepy doll faces on your long nails with cracked porcelain details and hollow eyes.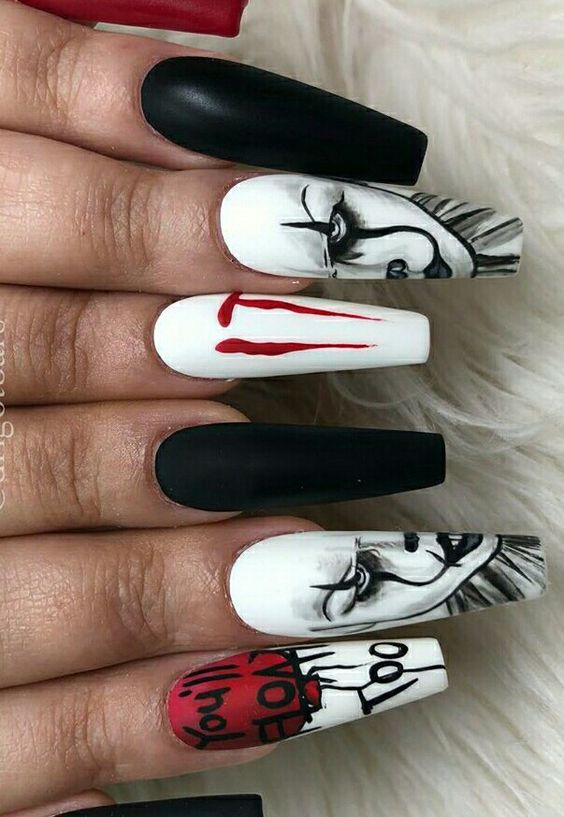 11. Eerie Eyes:
Decorate your nails with detailed eyeball designs that seem to follow your every move.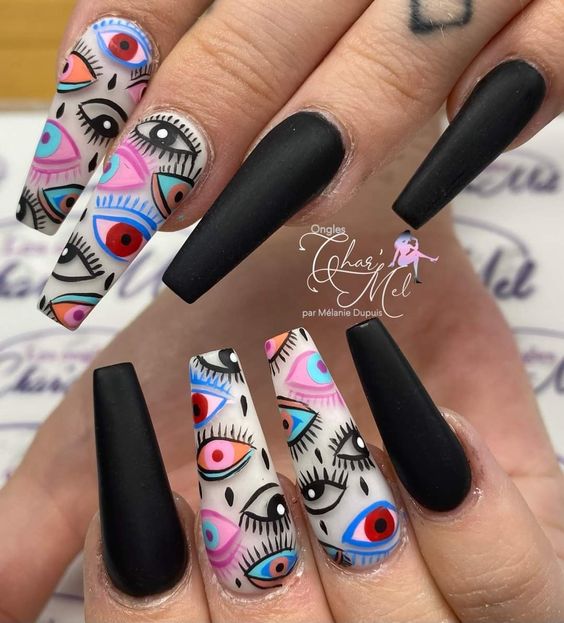 12. Haunted Forest:
Capture the eerie beauty of a haunted forest with tree silhouettes, glowing eyes, and a foggy moon.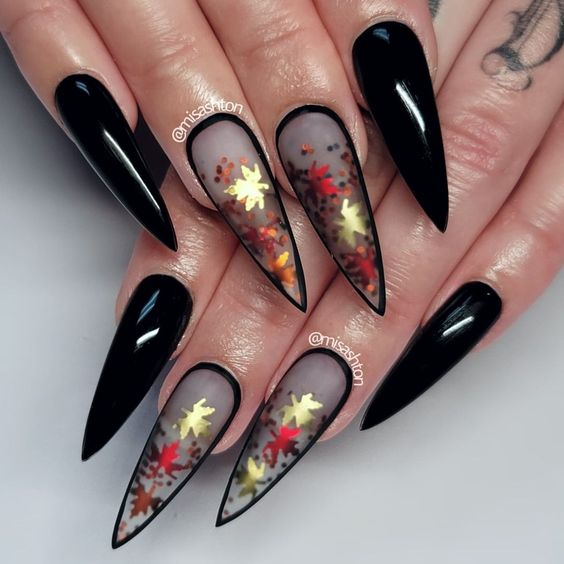 13. Witches' Brew:
Create a potion-themed nail art with bubbling cauldrons, floating eyeballs, and mystical ingredients.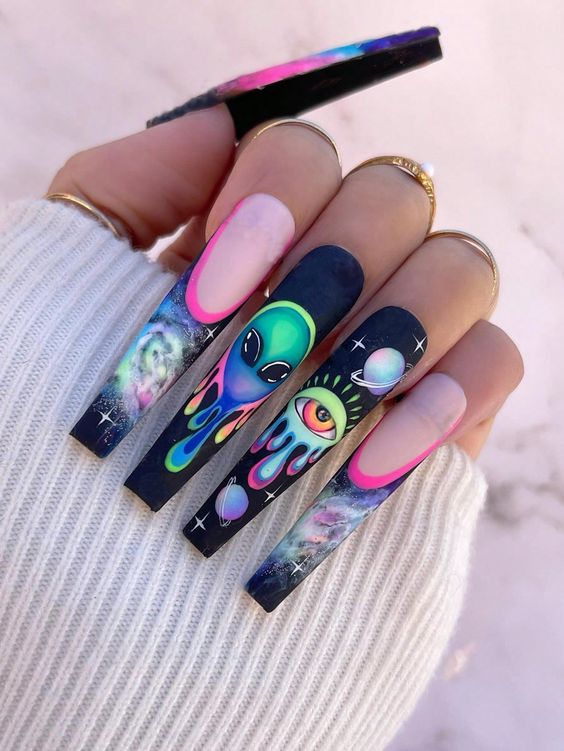 14. Gothic Lace:
Adorn your long nails with intricate black lace patterns for a touch of gothic elegance.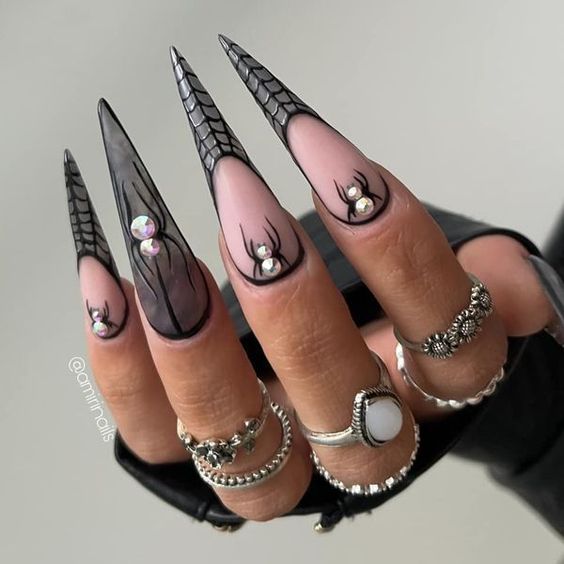 15. Zombie Apocalypse Survivor:
Paint nails that resemble zombie apocalypse survivors with bloody weapons and bandaged fingers.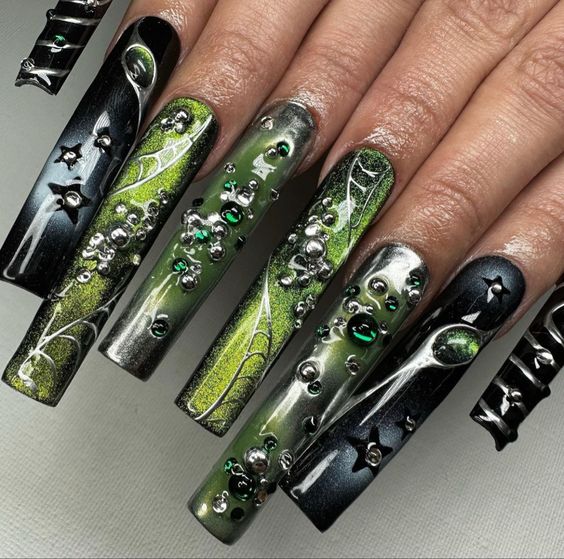 16. Voodoo Magic:
Channel the mystique of voodoo with nails featuring voodoo doll designs and pins.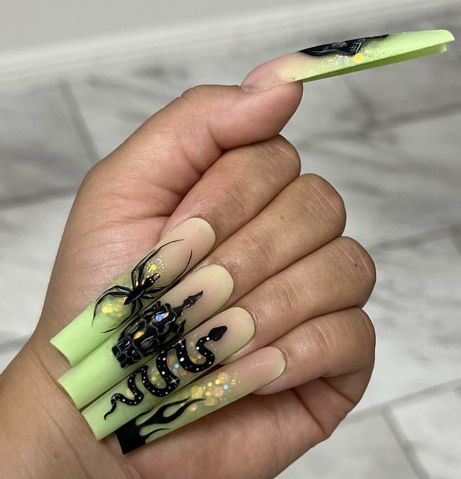 17. Spooky Haunted Mansion:
Capture the essence of a haunted mansion with nails that showcase ghostly apparitions and eerie landscapes.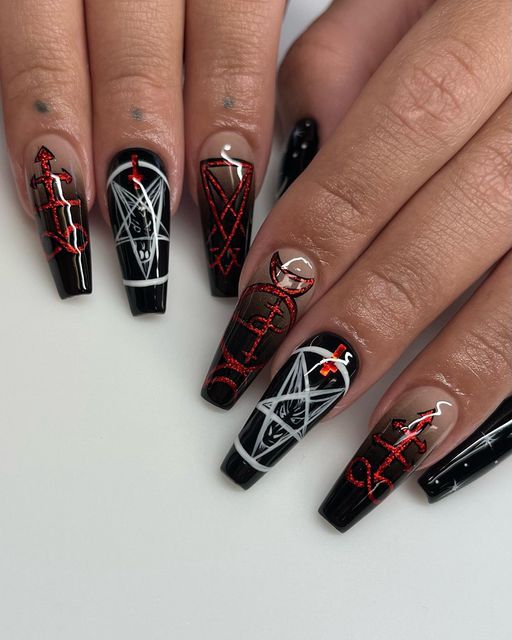 18. Cemetery Gates:
Decorate your nails with cemetery gates and tombstone designs for a macabre touch.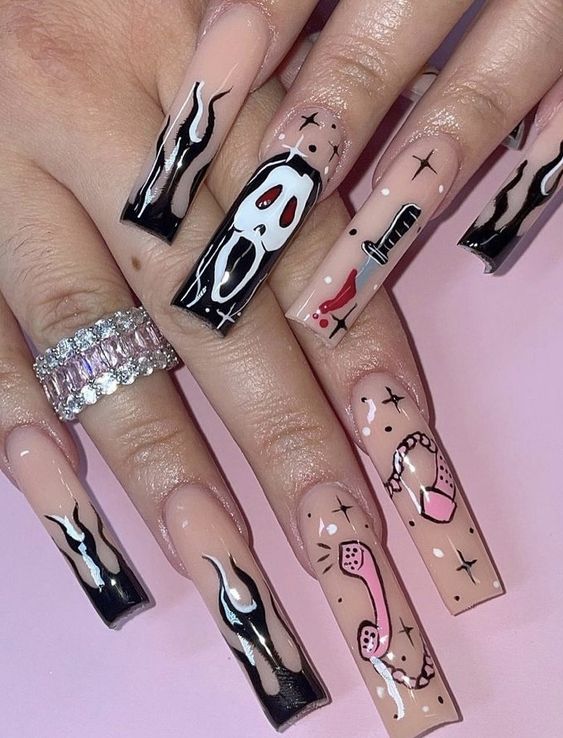 19. Freaky Frankensteins:
Bring Frankenstein's monsters to life on your nails with green skin, bolts, and stitched details.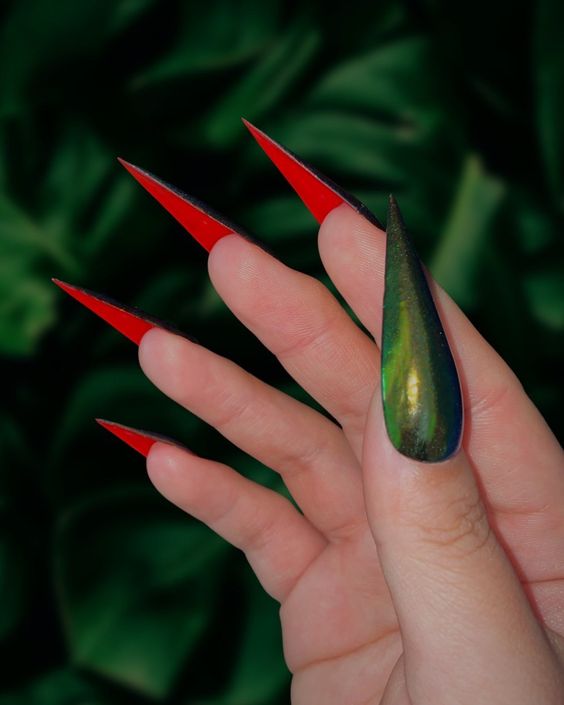 Save Pin