Nails
Trending
Barbie Pink Glam: Rock the Hottest Pink Shades with Short and Long Acrylic Nails and Design Ideas
When it comes to expressing your unique style and femininity, Barbie nails offer an exciting and playful way to make a bold statement. These glamorous and trendy nail designs take inspiration from the iconic Barbie doll, allowing you to showcase your creativity and stand out from the crowd. In this article, we will explore a variety of Barbie nail ideas that will inspire you to transform your nails into eye-catching masterpieces. Whether you're a nail art enthusiast or a fashion-forward individual, these ideas will help you unleash your inner doll with style and flair.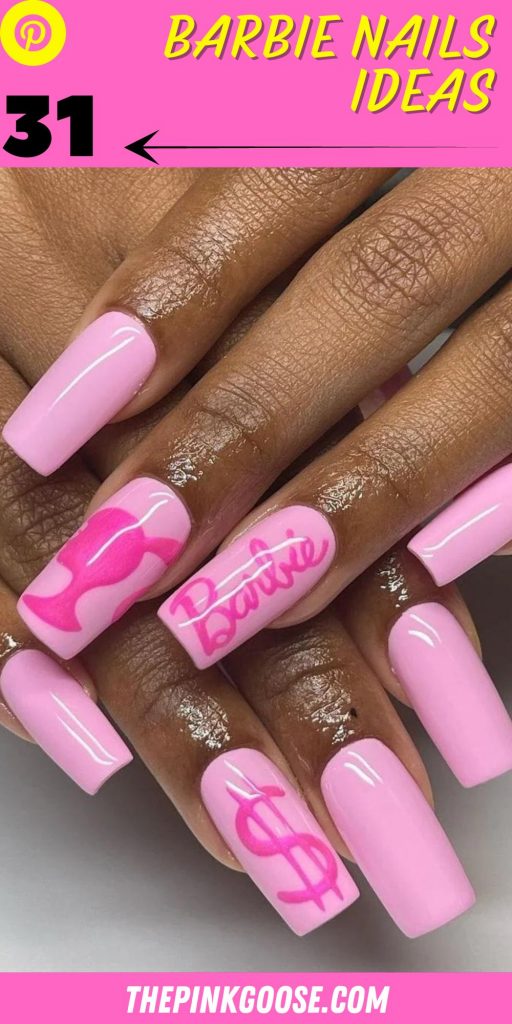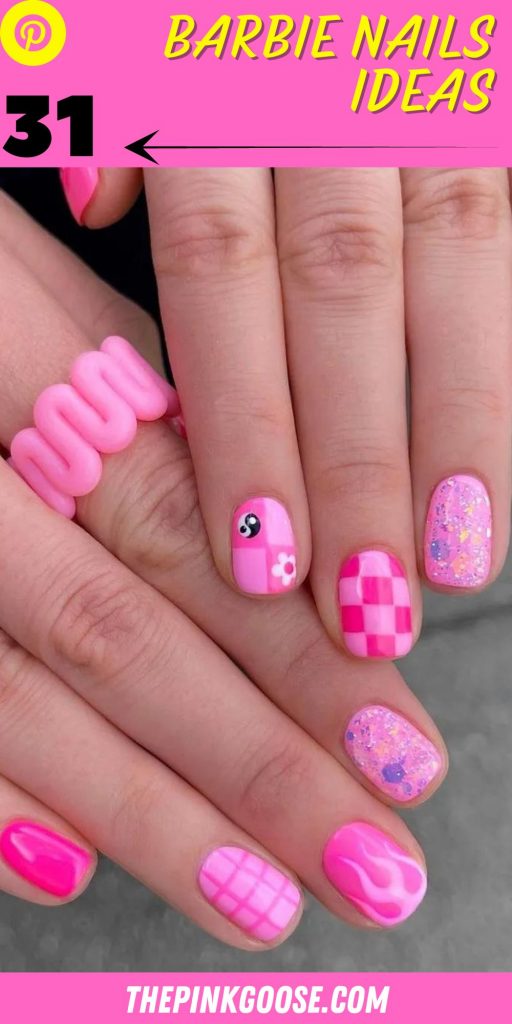 1. Pretty in Pink: Classic Barbie Pink Nails
One of the most iconic aspects of Barbie is her signature pink color. Embrace the timeless charm with classic Barbie pink nails. This vibrant and feminine shade is perfect for any occasion, from casual outings to special events. You can experiment with different nail shapes, such as almond or stiletto, to add extra allure to your Barbie-inspired look.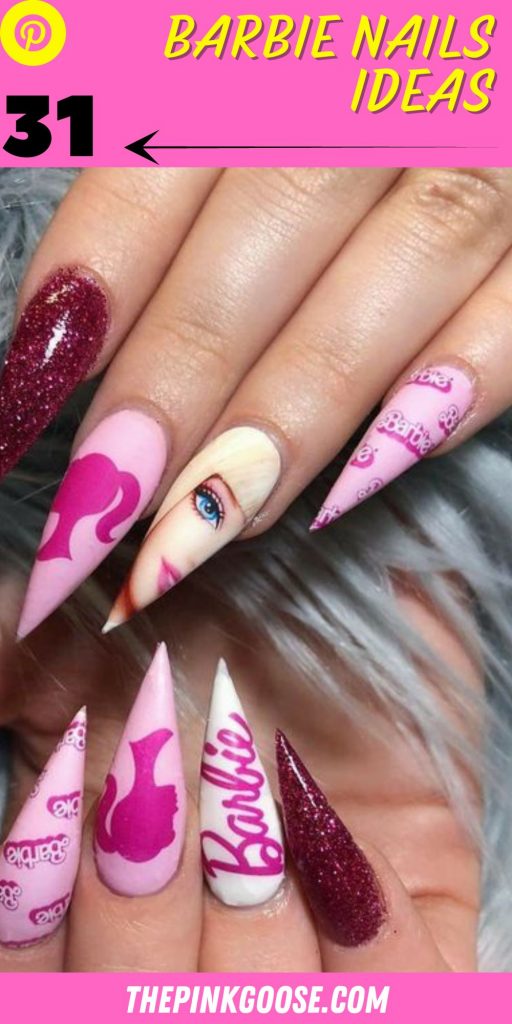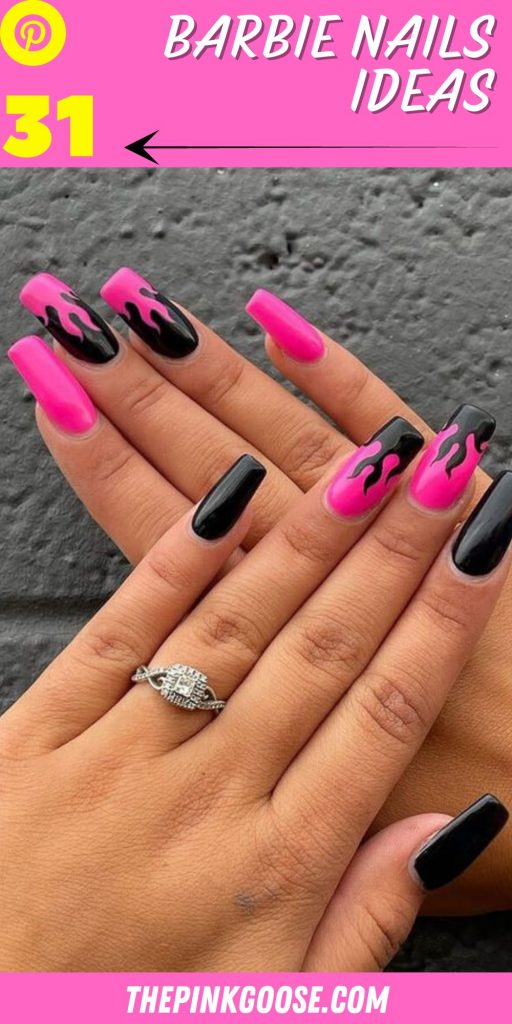 2. Sparkle and Glitter: Glammed-Up Barbie Nails
Barbie nails are all about adding that touch of glamour. Get creative with glitters and sparkles to elevate your nail game. You can opt for a glittery ombre effect, embellished accent nails, or a full-on glitter party for an attention-grabbing finish. These dazzling designs will make your nails stand out and catch the light, just like Barbie's sparkling personality.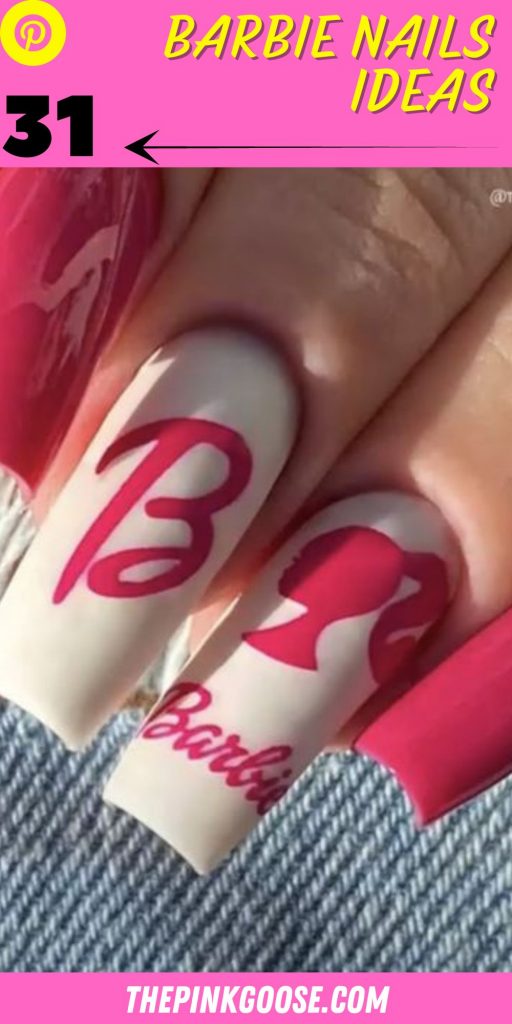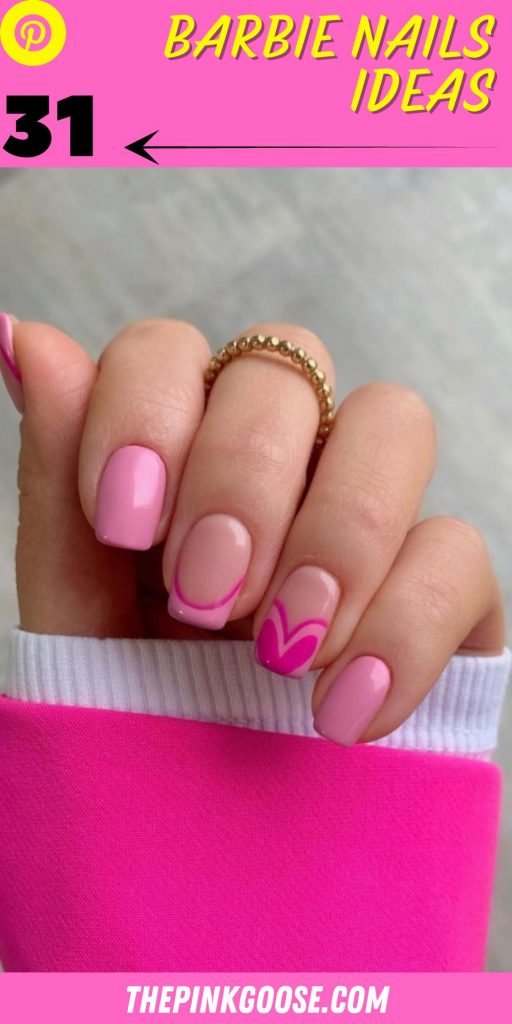 3. Barbie Dreamhouse: Architectural Nail Art
Let your nails tell a story by transforming them into Barbie's dreamhouse. This nail art idea incorporates miniature architectural designs, such as doors, windows, and even a tiny pool! You can paint these intricate details or use nail decals to achieve a realistic and mesmerizing look.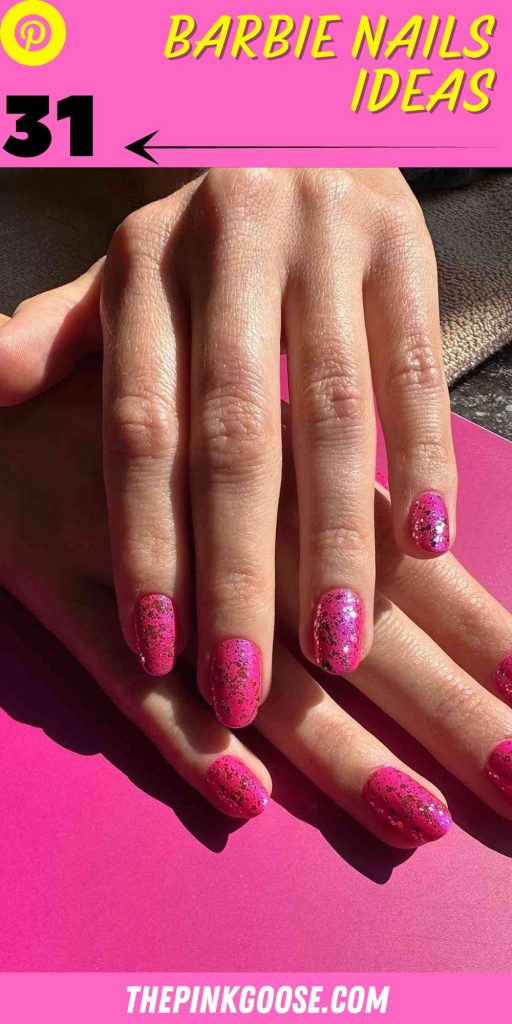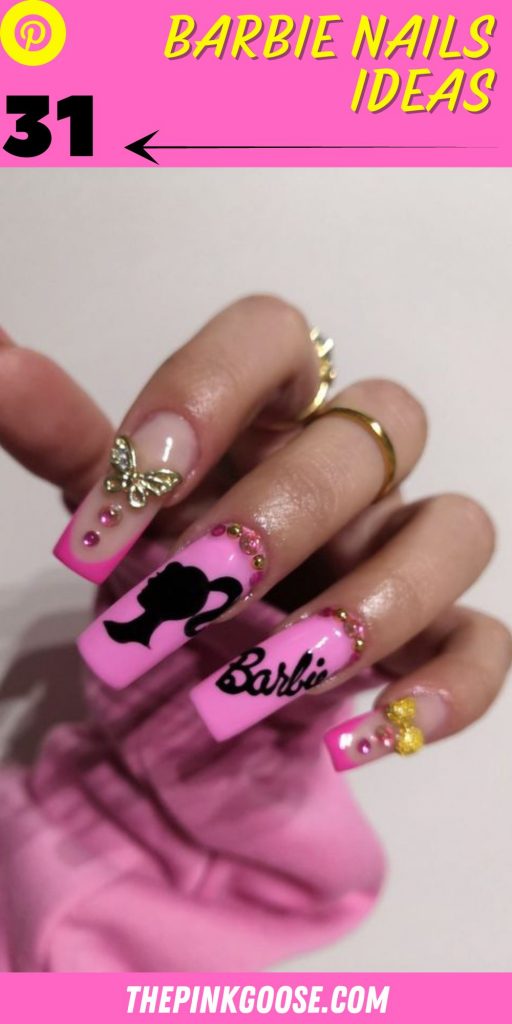 4. Barbie Fashionista: Runway Ready Nails
Barbie is known for her impeccable fashion sense, and you can mirror that on your nails. Create runway-ready nails inspired by Barbie's stylish outfits. Mix and match vibrant colors, add 3D elements like bows or pearls, and play with patterns and textures to achieve a fashion-forward and chic nail design.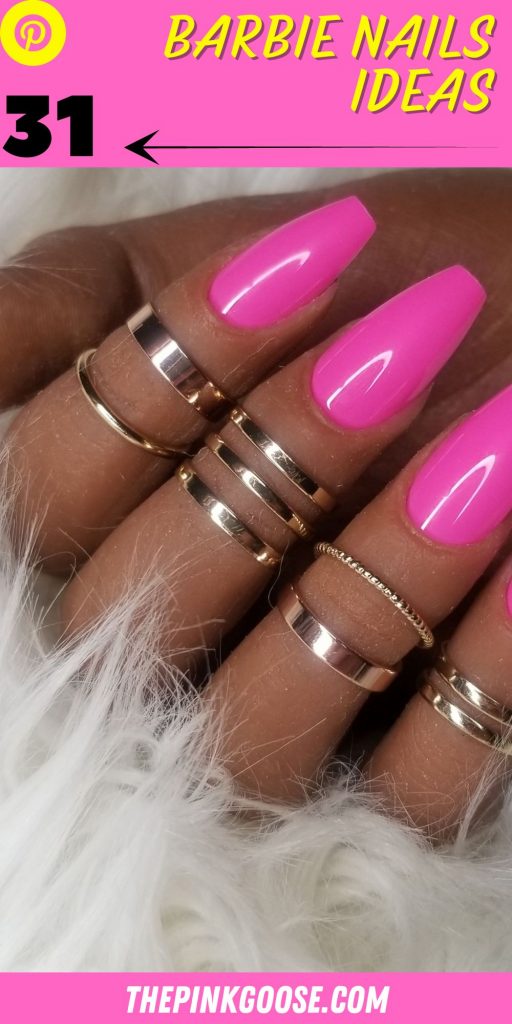 5. Barbie Princess: Royalty on Your Nails
Unleash your inner princess with Barbie-inspired royal nails. Think crowns, jewels, and regal designs fit for a queen. You can go for soft pastel colors or bold jewel tones, combined with gold or silver accents to achieve that majestic touch. These nails will make you feel like the belle of the ball.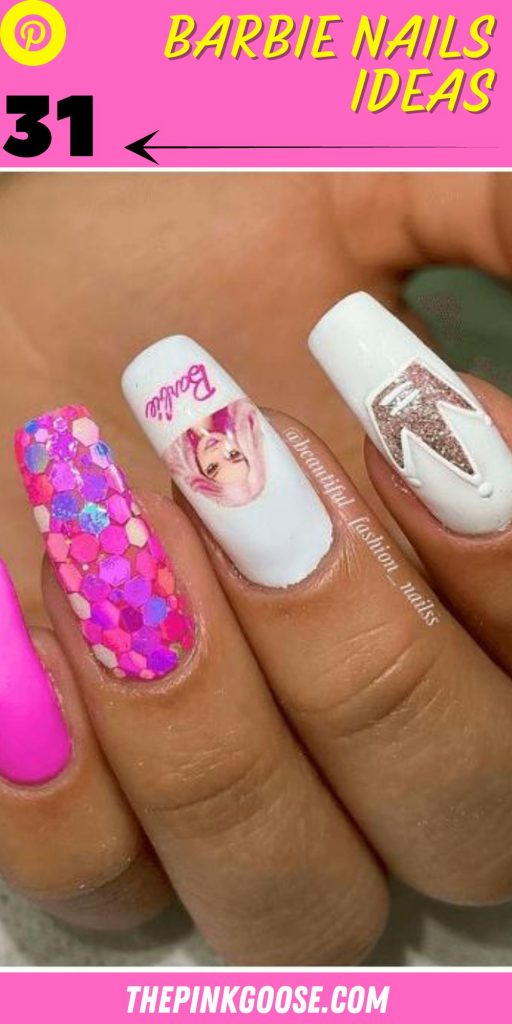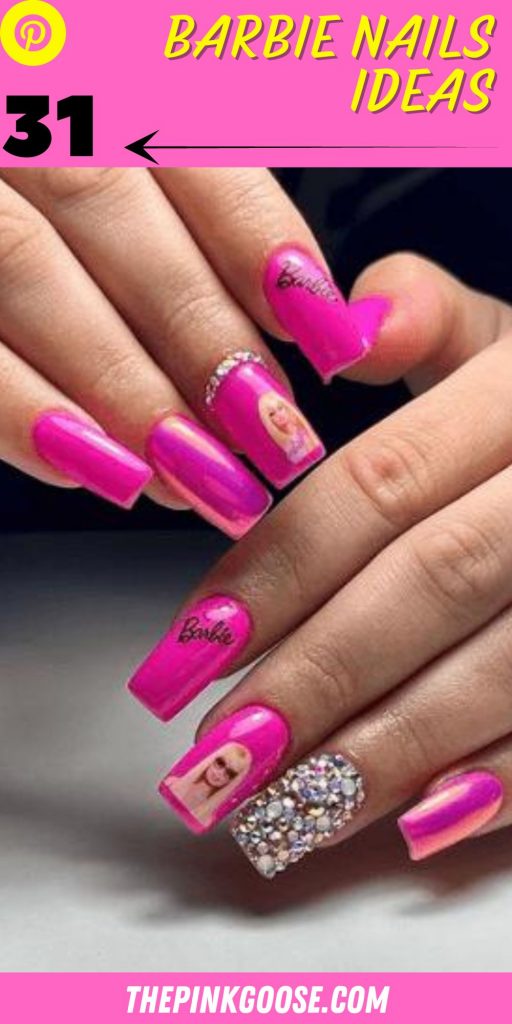 6. Barbie Mermaid Magic: Enchanting Underwater Nails
Dive into the magical world of mermaids with Barbie mermaid nails. Create an underwater wonderland on your nails with shades of blue, green, and iridescent hues. Add seashell accents, scales, and even a tiny mermaid tail for an enchanting and whimsical look.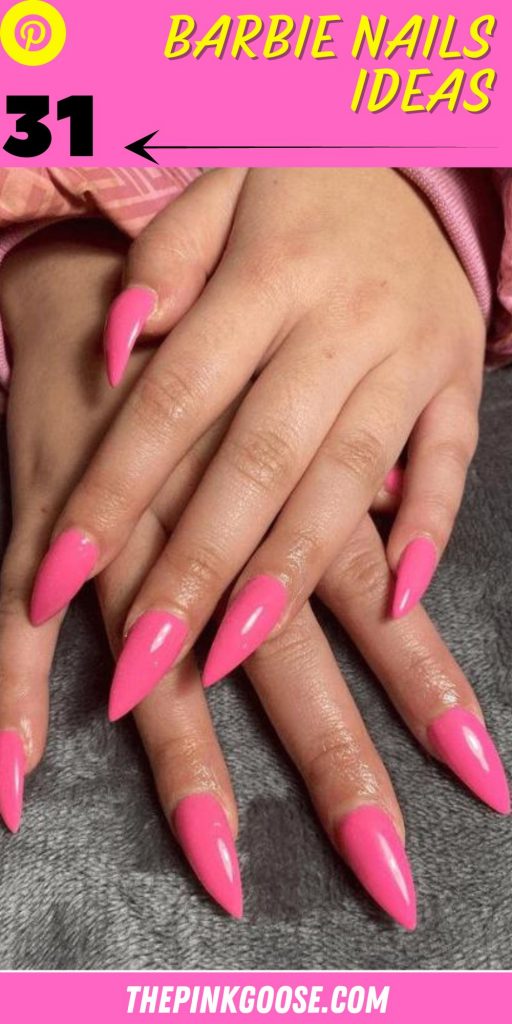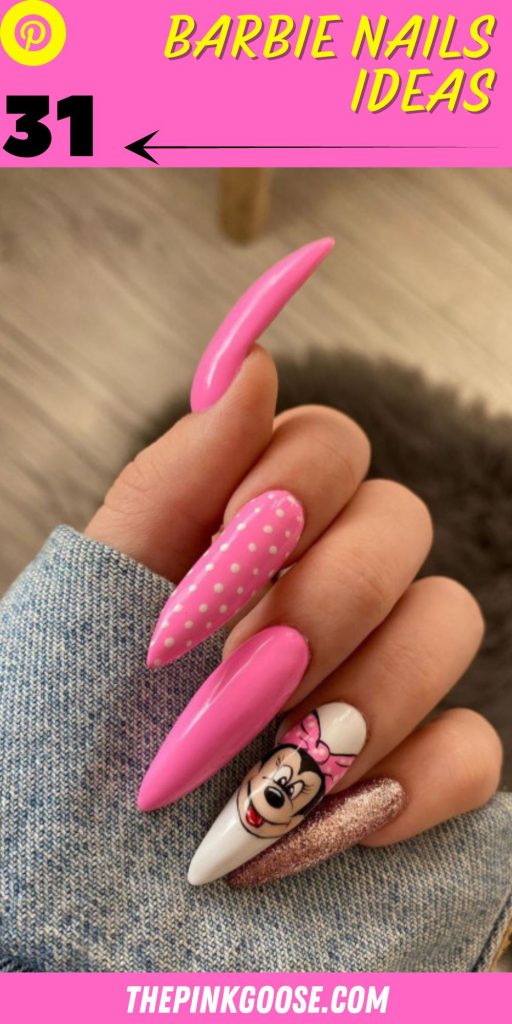 7. Barbie and Ken: Couple Goals on Your Nails
Celebrate love and togetherness by incorporating Barbie and Ken on your nails. This cute and playful nail art idea features the iconic Barbie and Ken silhouettes, hearts, and love-themed patterns. It's a perfect choice for a romantic date night or to show your affection on any occasion.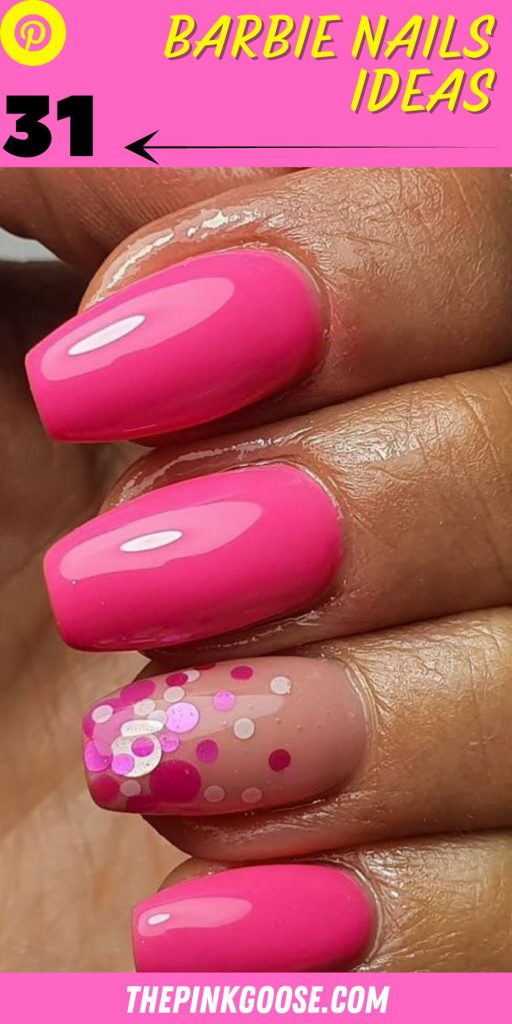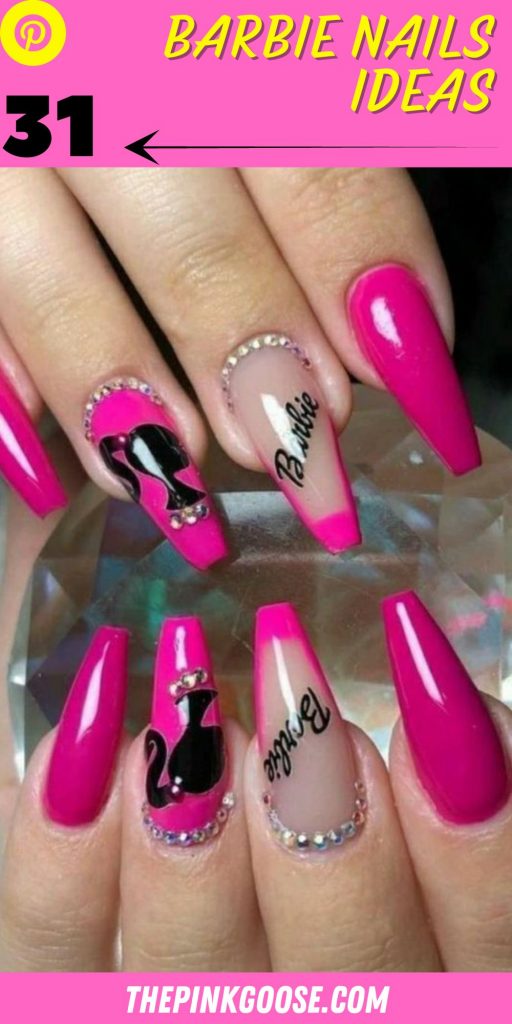 8. Barbie Minimalist: Chic Simplicity
If you prefer a more understated look, opt for Barbie minimalist nails. Embrace simplicity with a Barbie-inspired twist by choosing a neutral base color and adding subtle accent elements, like a tiny bow or a single rhinestone. This chic and elegant design will complement any outfit without being too overpowering.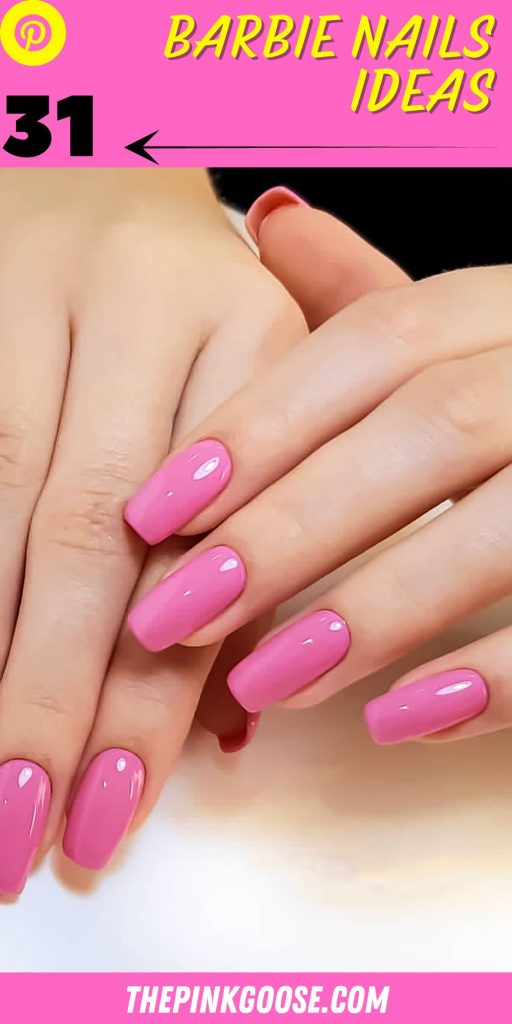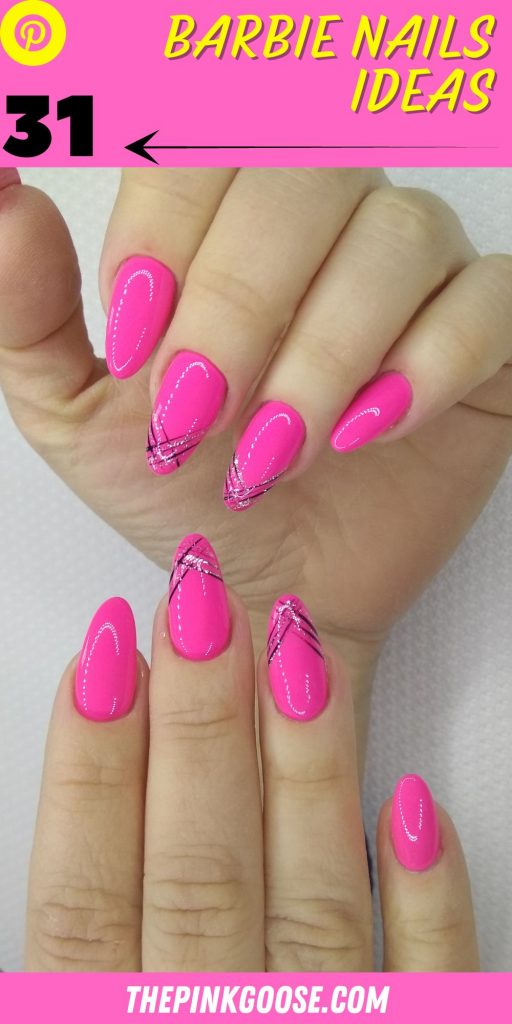 9. Barbie Pop Art: Nail Canvas for Self-Expression
Unleash your artistic side with Barbie pop art nails. Let your nails become a canvas for bold colors, comic book-style patterns, and artistic expressions. This creative nail art idea allows you to experiment with different artistic techniques and make a statement that's uniquely you.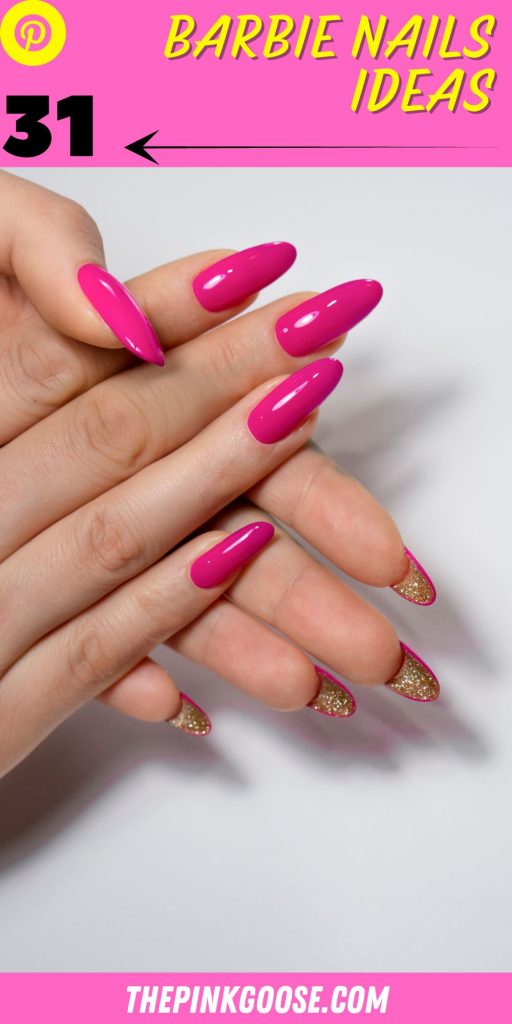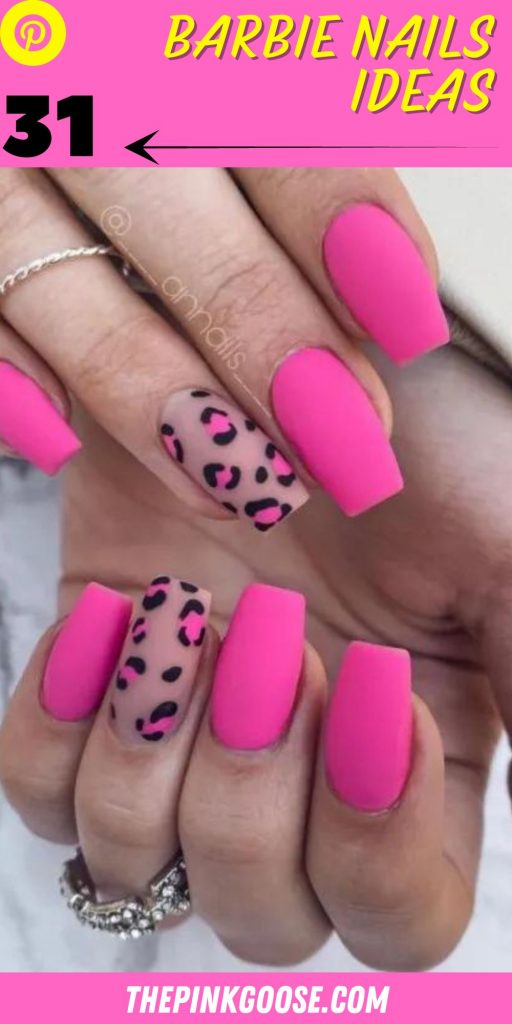 10. Barbie Goes Punk: Edgy Nail Designs
For those who love edgier styles, Barbie punk nails are the way to go. Combine elements like studs, spikes, and bold graphic designs to create a rebellious yet chic look. These nails embody Barbie's fearless attitude and add a touch of attitude to your overall appearance.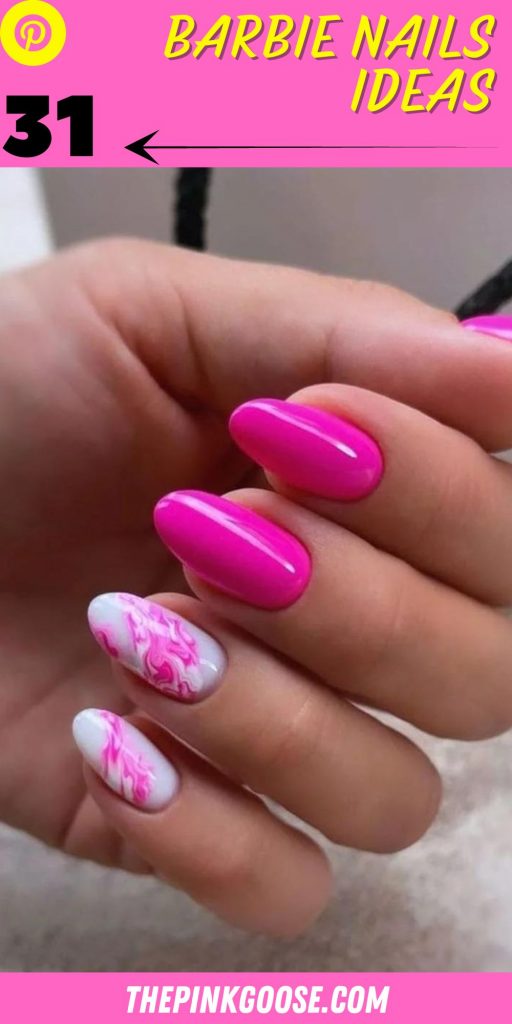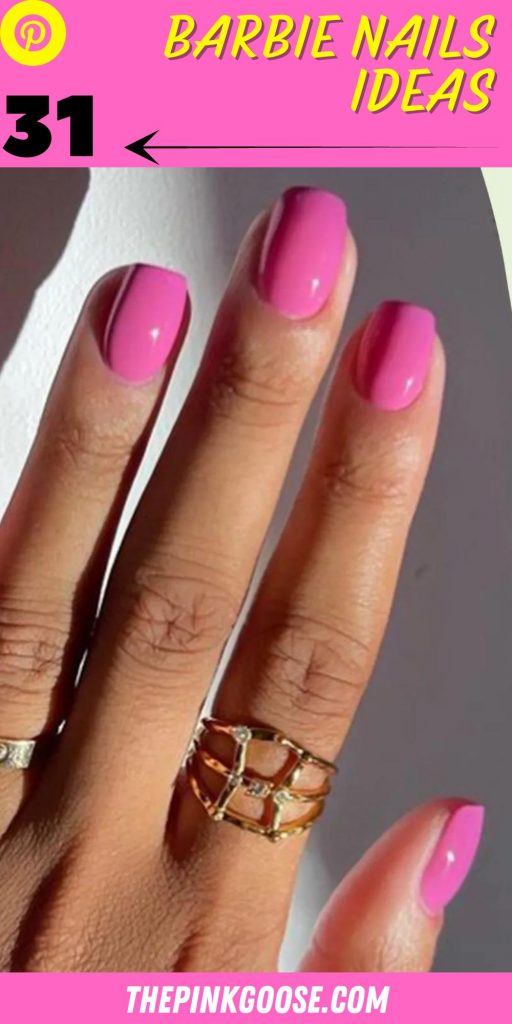 11. Barbie in Space: Cosmic Nail Art
Let your imagination take flight with Barbie space-themed nails. Experiment with galactic colors, holographic foils, and celestial designs. Your nails will transport you to a cosmic wonderland and reflect the limitless possibilities, just like Barbie's adventurous spirit.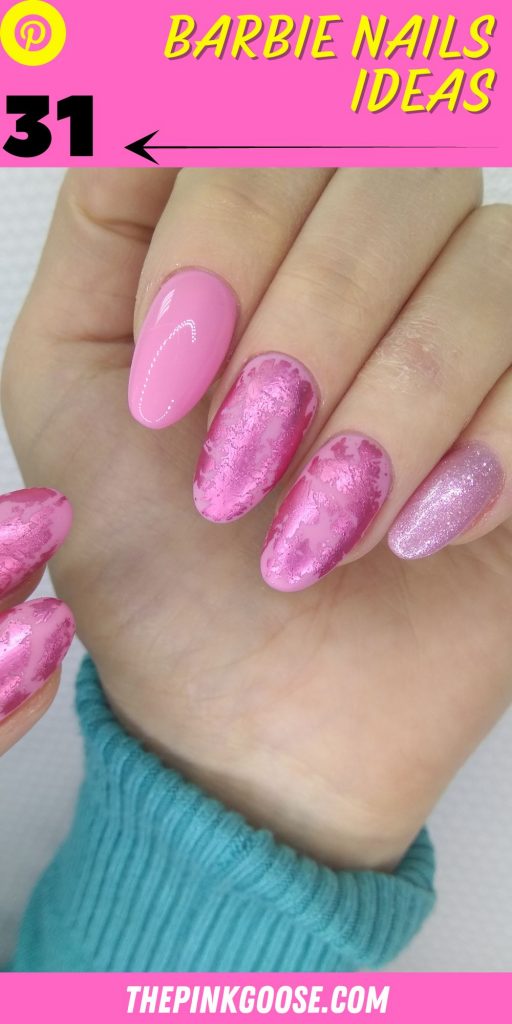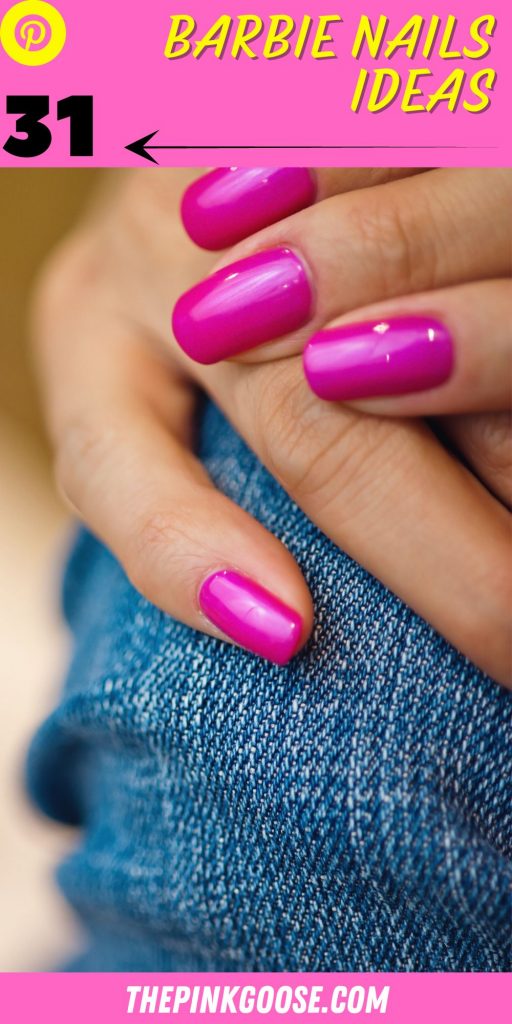 12. Barbie Retro Revival: Nostalgic Nail Designs
Take a trip down memory lane with Barbie retro nails. Embrace the nostalgic vibe of vintage Barbie dolls with retro patterns, such as polka dots, stripes, and classic 60s-inspired designs. This throwback style will give your nails a unique and timeless charm.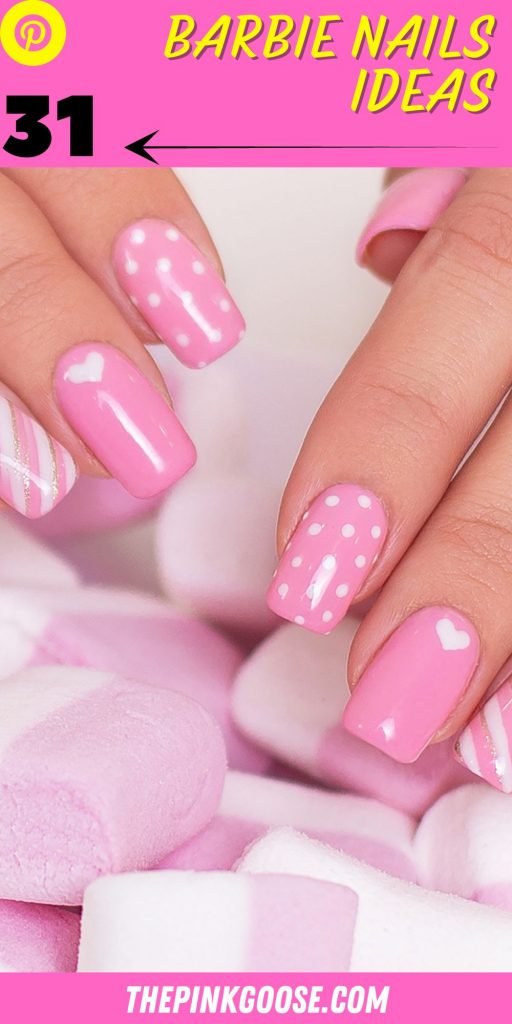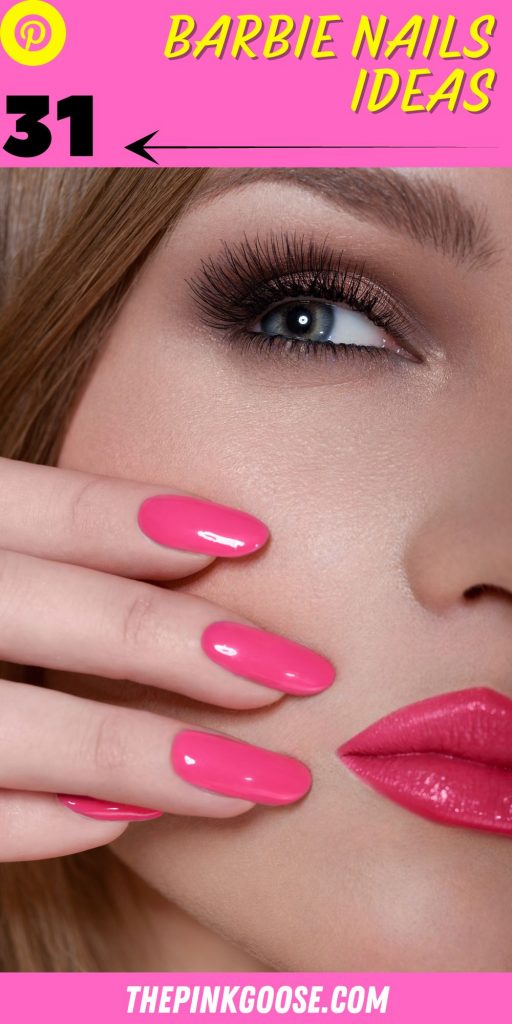 13. Barbie Floral Fantasy: Blooming Nail Art
Bring the beauty of nature to your nails with Barbie floral fantasy designs. Use delicate flower patterns, leaves, and petals to create a garden-inspired masterpiece on your fingertips. This soft and feminine nail art idea will add a touch of elegance to your overall look.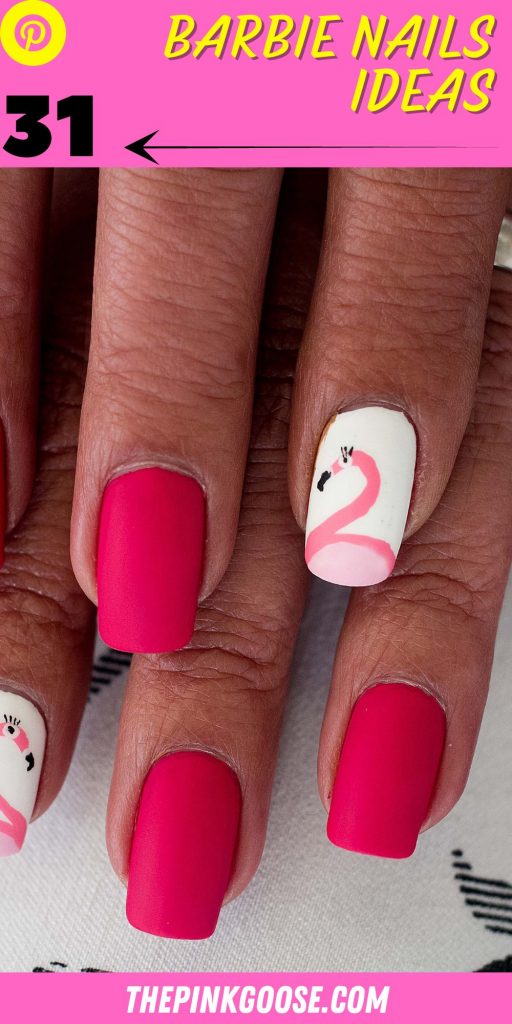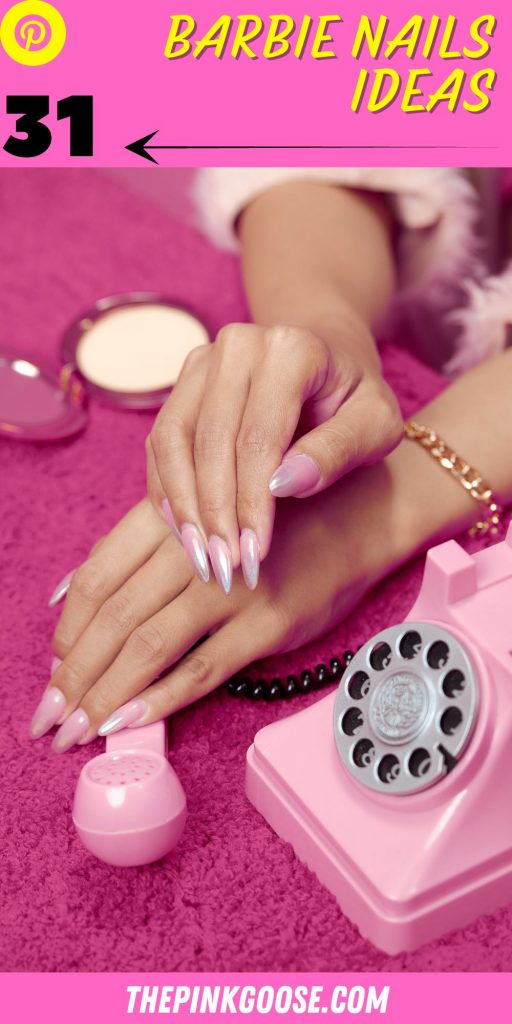 14. Barbie Goes Abstract: Artistic Expression
For the art enthusiasts, Barbie abstract nails offer a platform for boundless creativity. Experiment with shapes, lines, and color combinations to create a visually striking and unique design. This expressive nail art will showcase your artistic side and make your nails true conversation starters.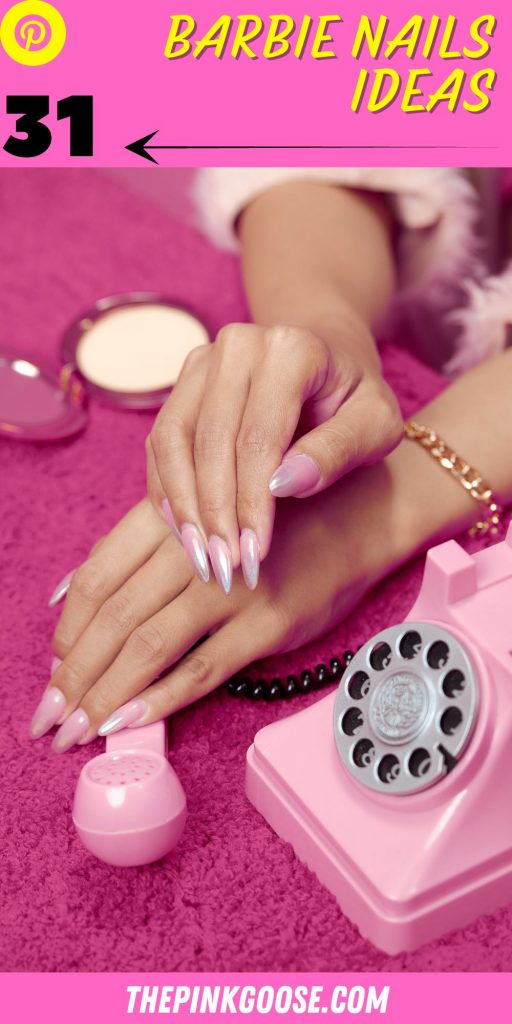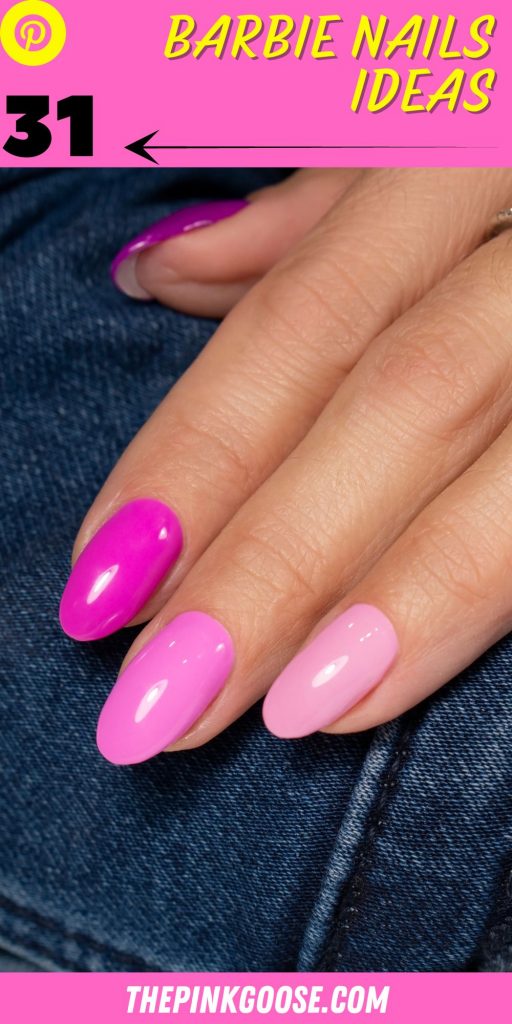 15. Conclusion
Barbie nails open up a world of possibilities for self-expression and creativity. Whether you prefer a classic pink look or want to explore whimsical themes like mermaids and space, there's a Barbie nail design for everyone. Embrace your inner doll, and let your nails become a canvas for your unique style and personality.
Save Pin