Nails
Fall French Almond Nails: 17 Ideas
Fall is the perfect time to update your manicure with chic and elegant nail designs. French almond nails offer a sophisticated and flattering shape, and when combined with fall-inspired colors and patterns, they create a stunning look that complements the season. Here are 17 trendy ideas for fall French almond nails:
Warm Caramel Tips
Replace the traditional white tips with warm caramel for a cozy and autumnal twist on the French manicure.

Pumpkin Spice Ombre
Create an ombre effect using pumpkin spice hues, transitioning from a soft beige to a rich orange at the tips.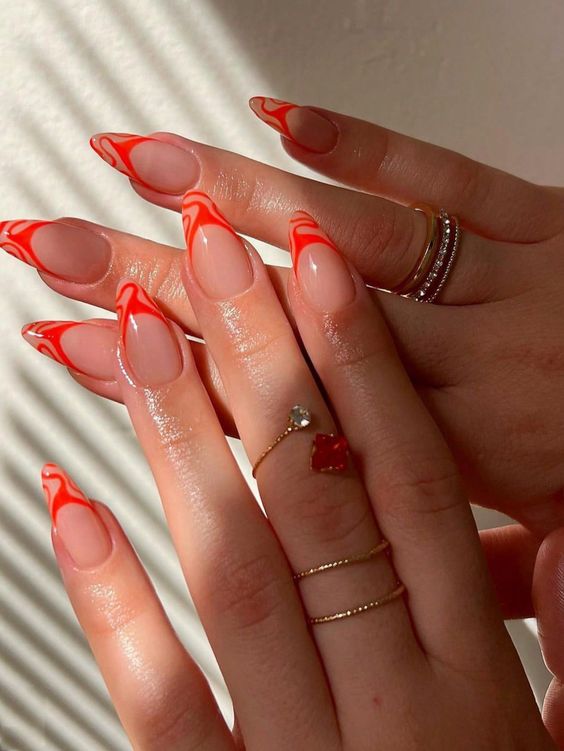 Plaid Accent
Incorporate a plaid pattern on one or two accent nails using fall colors like red, orange, and brown.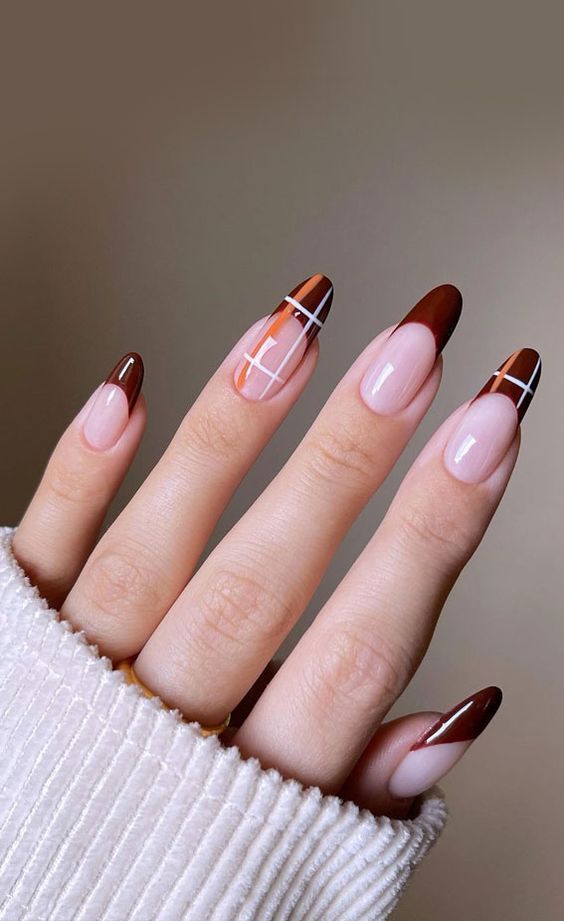 Fall Foliage
Paint delicate fall leaves in shades of yellow, red, and green on one accent nail for a charming and seasonal touch.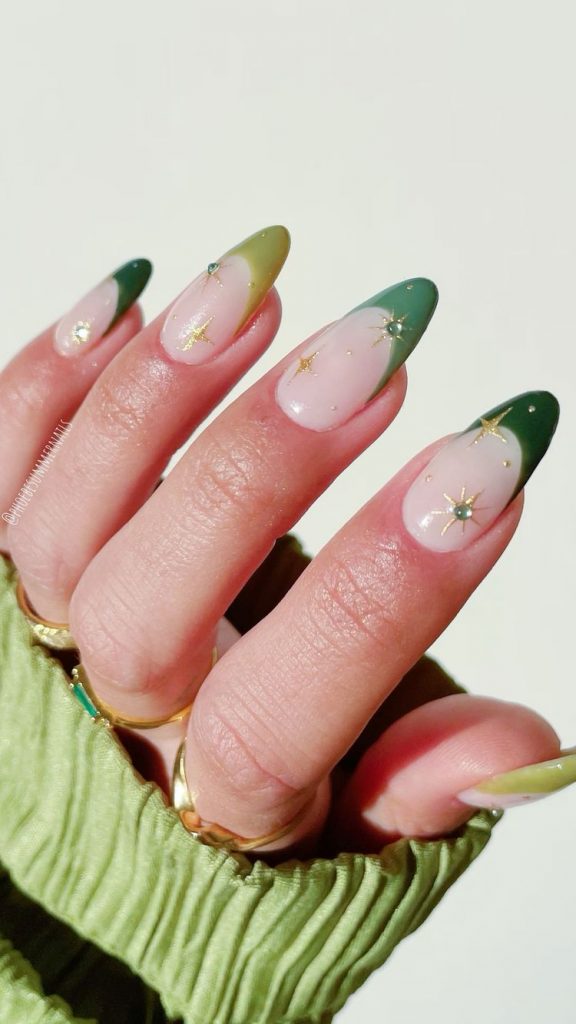 Metallic Gold Tips
Add a touch of glamour with metallic gold tips, elevating the classic French manicure.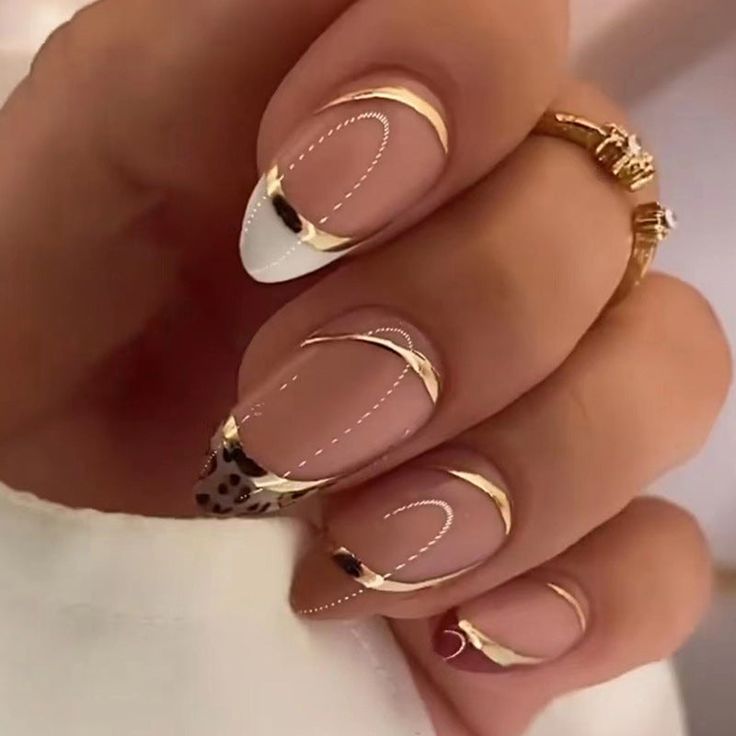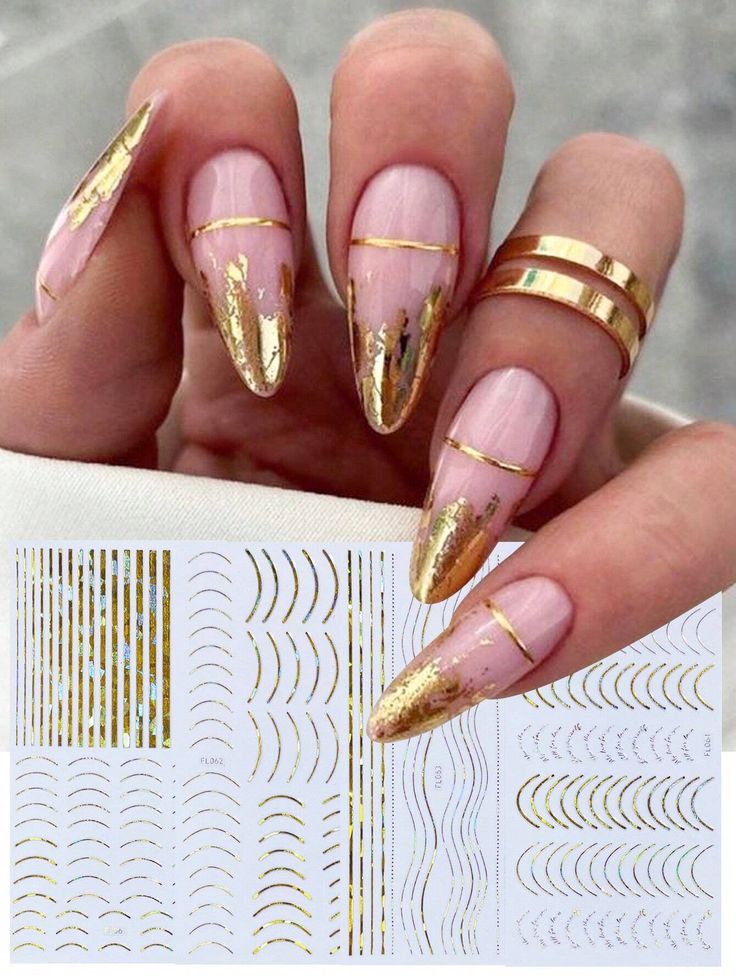 Burgundy and Gold
Combine burgundy and gold shades for a luxurious and elegant fall nail look.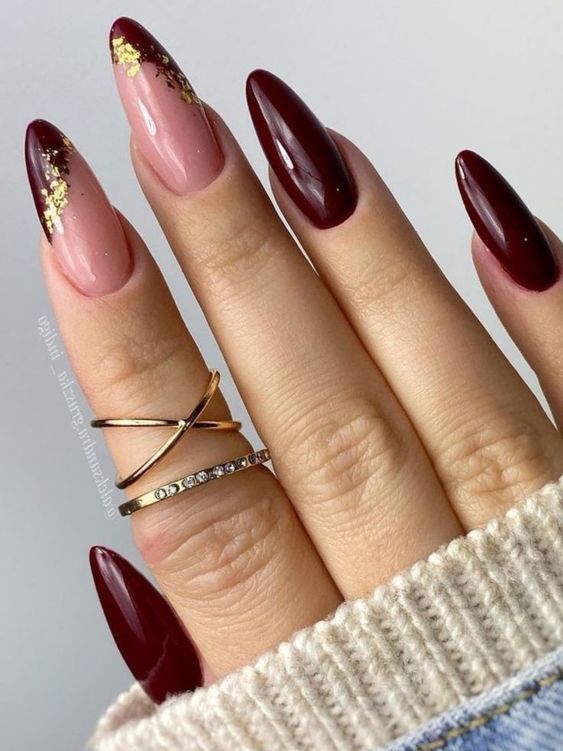 Autumn Florals
Create intricate floral designs with fall blooms like chrysanthemums or dahlias on one or more nails.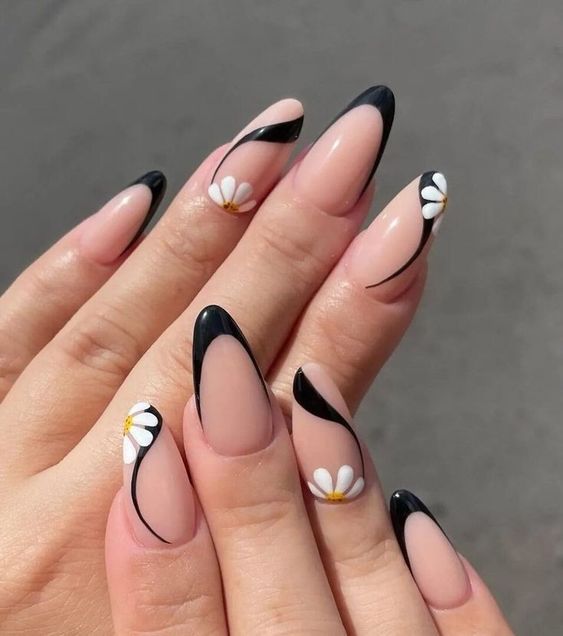 Olive Green
Opt for a matte olive green base, maintaining the traditional white tips for a modern twist.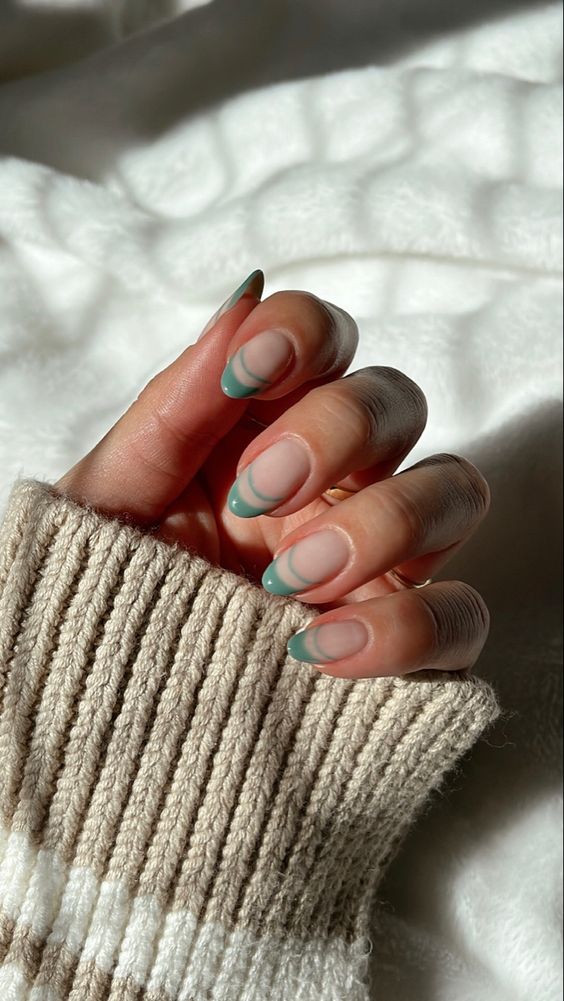 Sweater Weather Texture
Add a cozy sweater weather texture to your almond nails using a speckled or knitted nail polish.

Copper Accents
Use copper accents or thin lines at the base or tips of the nails for a touch of metallic sophistication.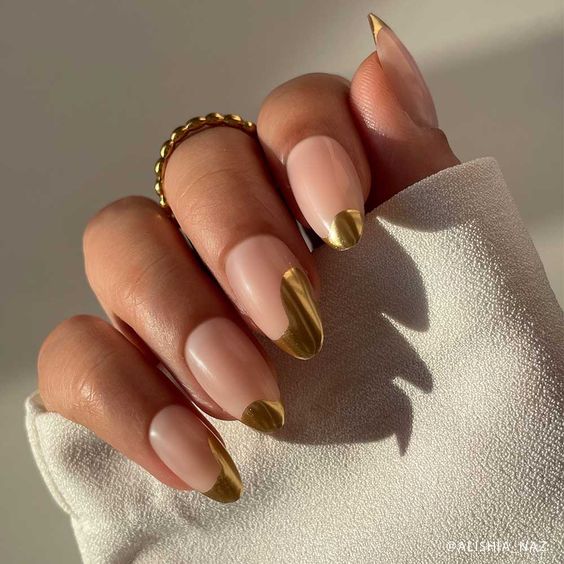 Deep Wine Tips
Embrace the richness of fall with deep wine-colored tips, adding elegance to your French almond nails.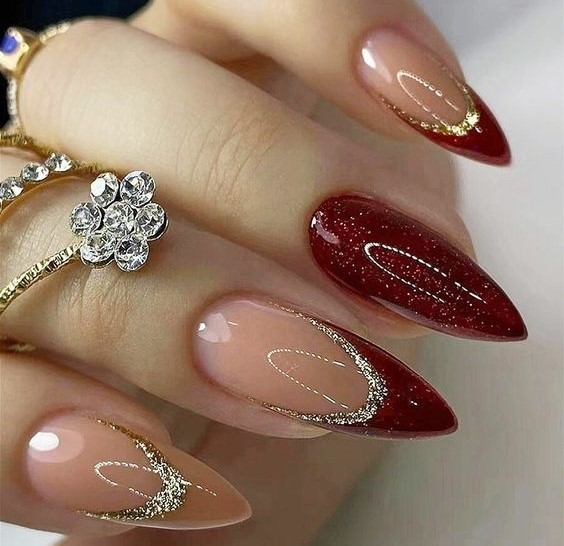 Smoky Quartz Inspired
Capture the essence of smoky quartz with a combination of taupe and grey hues.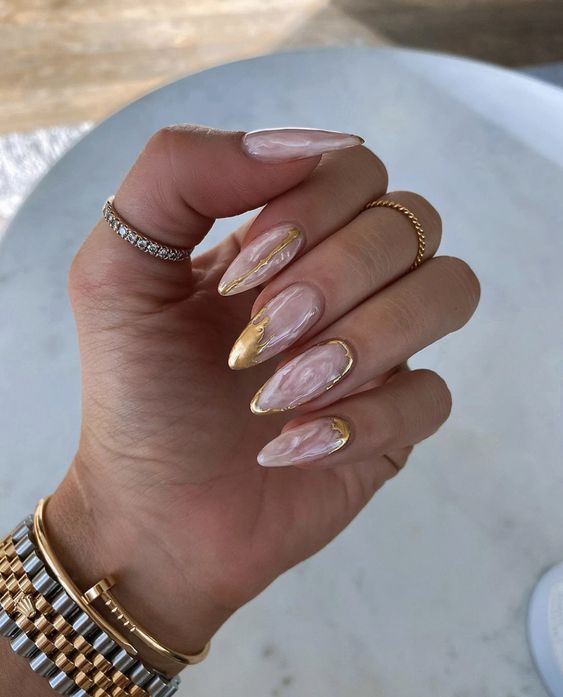 Autumn Stripes
Create vertical stripes in fall colors like mustard, rust, and brown on a neutral base.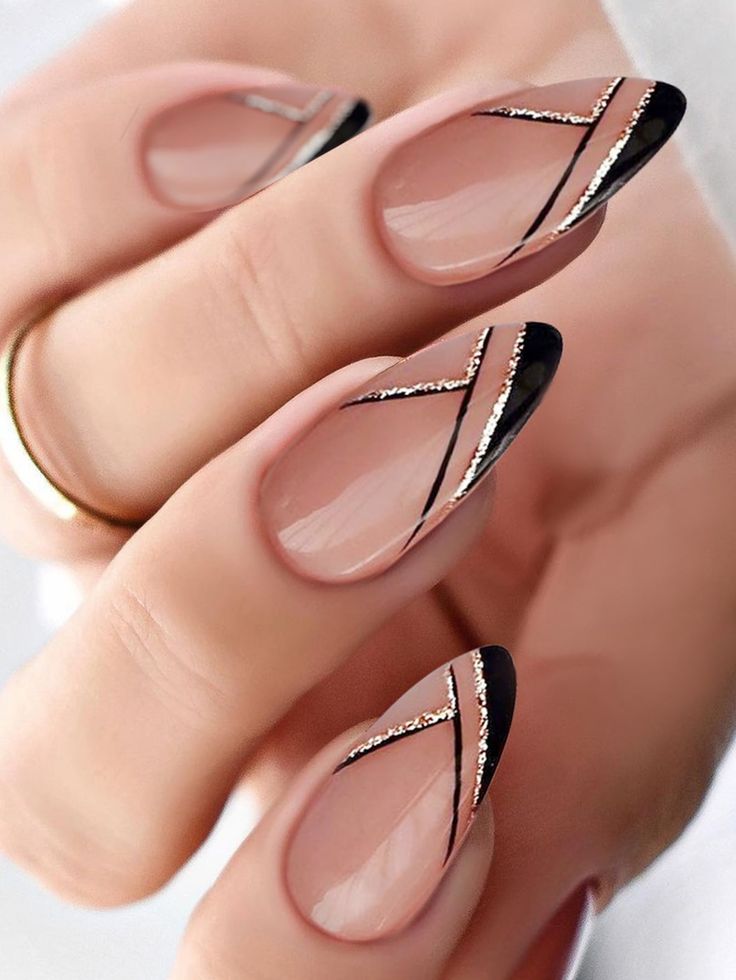 Mauve Elegance
Opt for a soft and feminine mauve shade, pairing it with delicate white tips.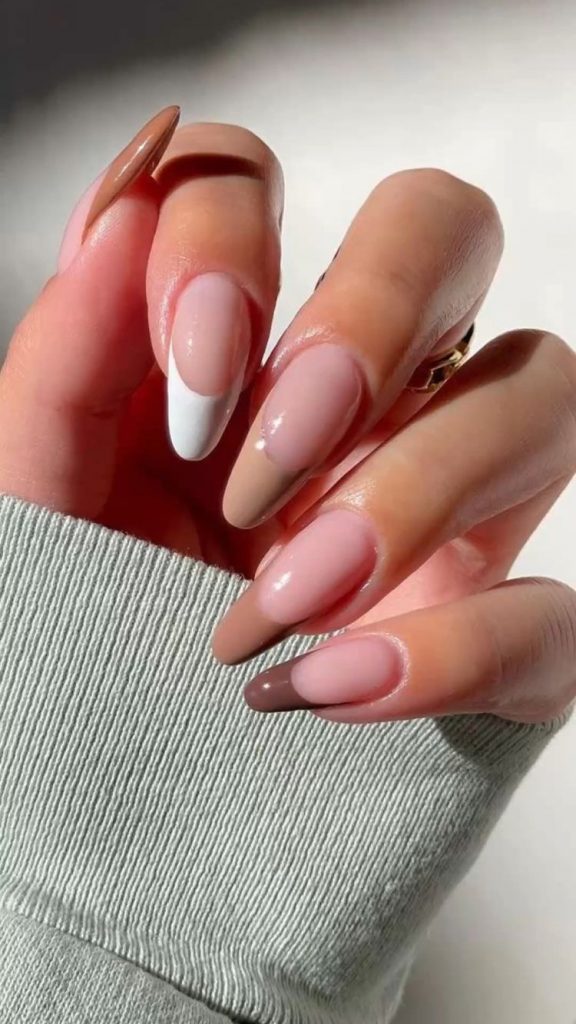 Gilded Leaves
Paint golden leaves on a dark base for a luxurious and eye-catching fall design.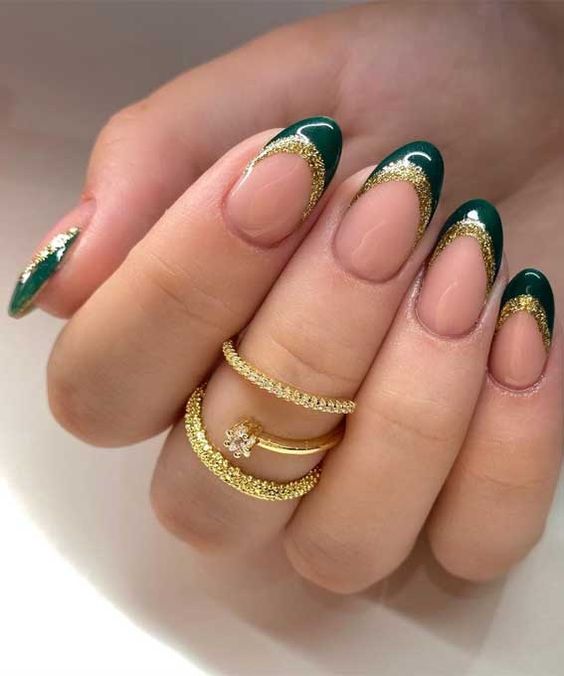 Earth Tone Gradient
Create a gradient effect with earthy tones like terracotta, chocolate, and beige.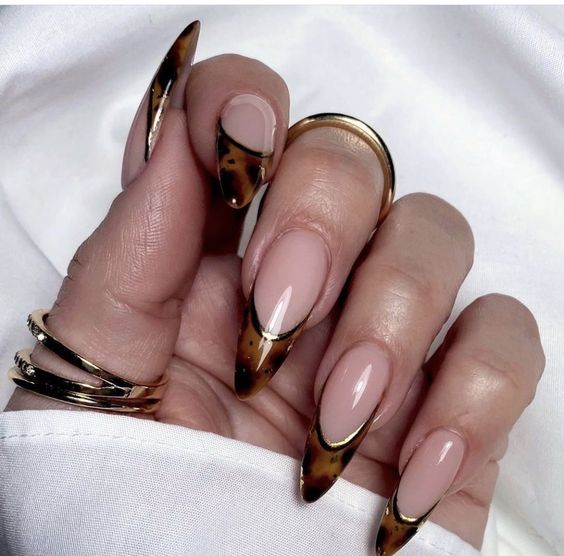 Sage Green and Cream
Pair sage green nails with cream-colored tips for an understated and chic fall look.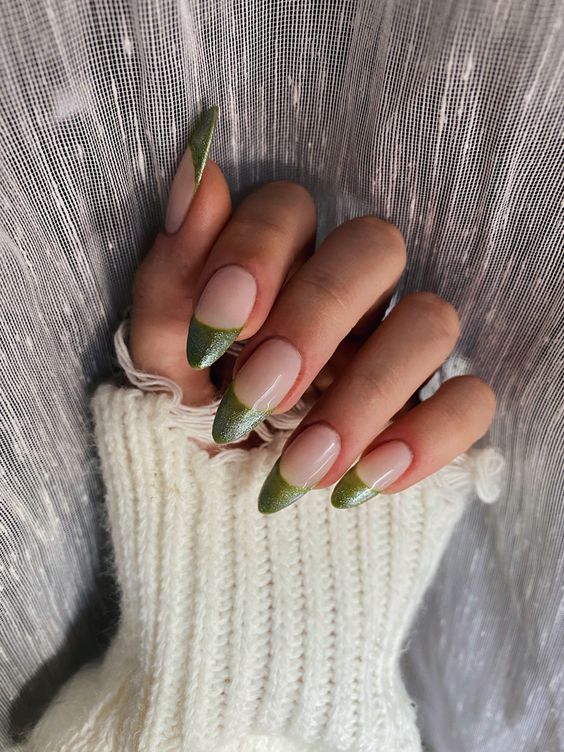 Save Pin