Nails
French Oval Nails: 15 Fall Ideas
French manicures with oval-shaped nails offer a timeless and elegant look that complements any outfit, especially during the fall season. With the right color combinations and nail art, you can elevate your French oval nails to match the cozy and sophisticated vibes of autumn. Here are 15 inspiring fall ideas for your French oval nails:
Burgundy Tips
Replace the traditional white tips with deep burgundy for a classic yet fall-appropriate twist on the French manicure.

Gold Accent
Add a touch of luxury by incorporating a thin gold line along the tips or at the base of the nails.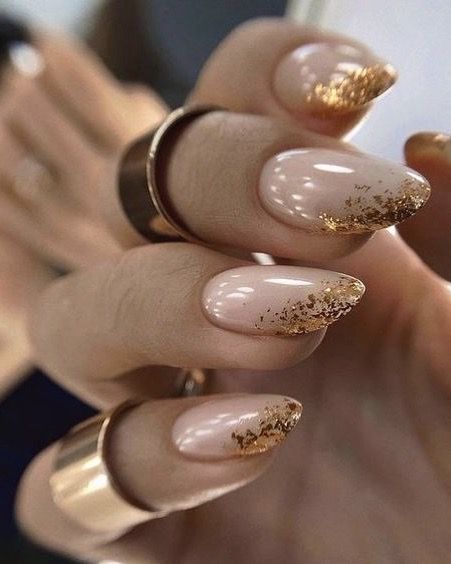 Autumn Leaves
Paint delicate autumn leaves in warm hues like orange, gold, and brown on one accent nail to celebrate the season.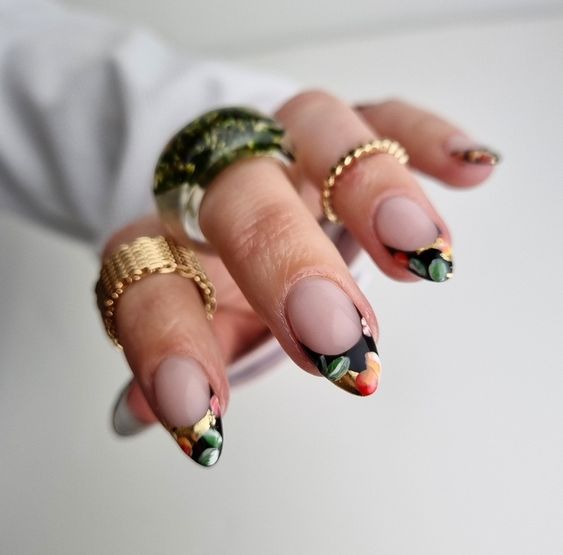 Neutral with Glitter
Keep it chic and understated with a neutral base and add a hint of sparkle with glittery tips.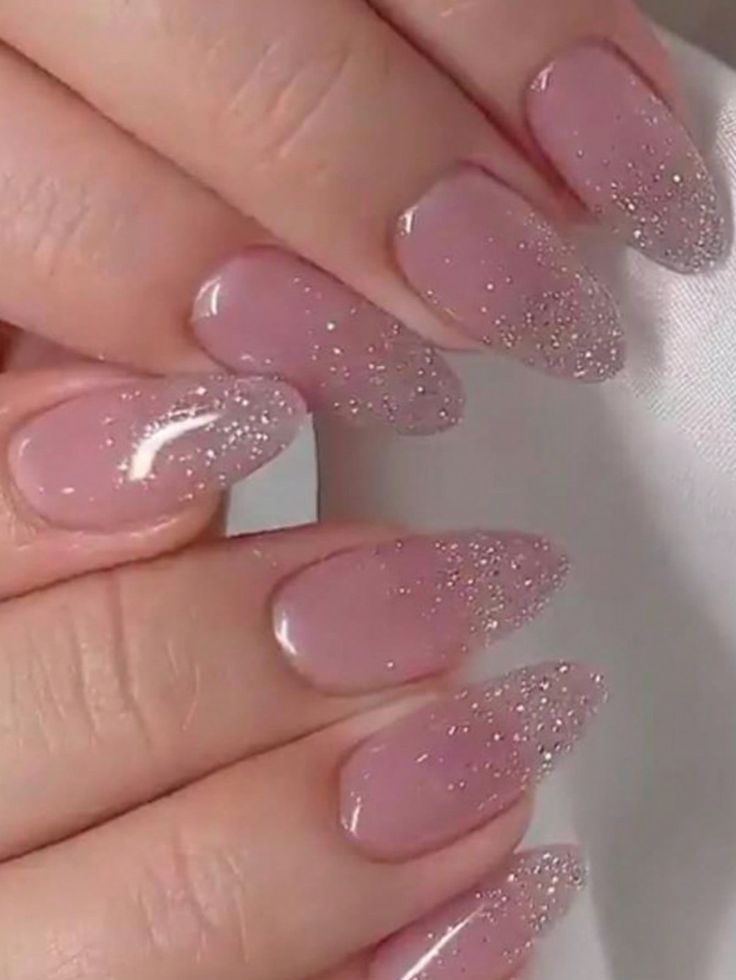 Pumpkin Spice Inspiration
Embrace the iconic fall drink by opting for pumpkin spice-colored tips over a warm beige base.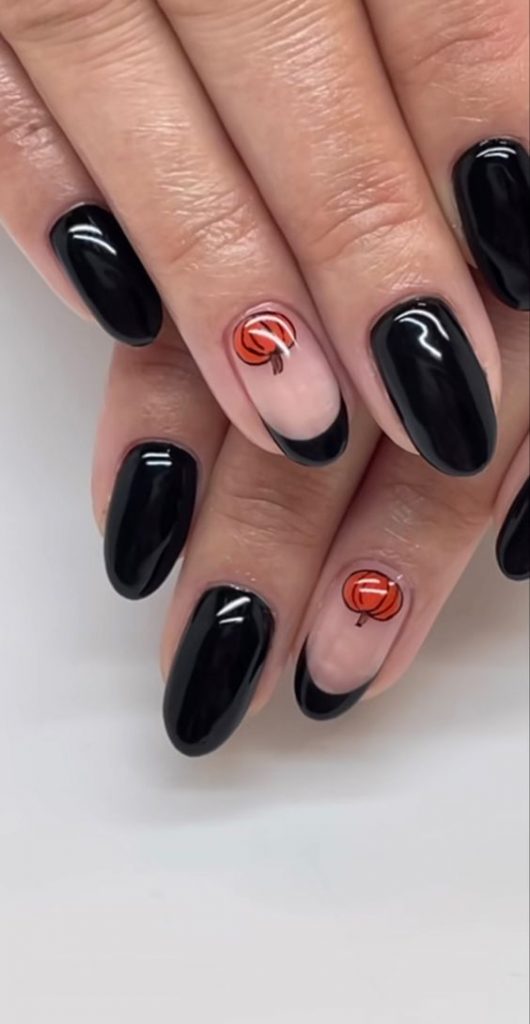 Olive Green Twist
Swap the white tips for a sophisticated olive green shade that perfectly embodies fall vibes.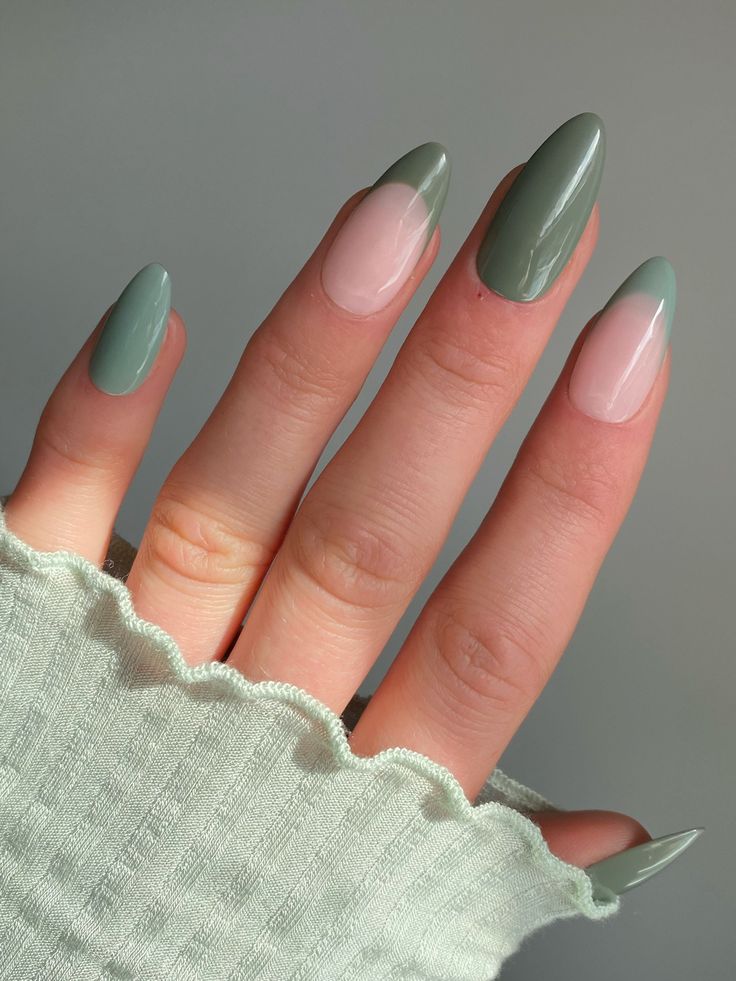 Copper Stripes
Add thin copper stripes along the tips for a metallic and modern twist on the traditional French manicure.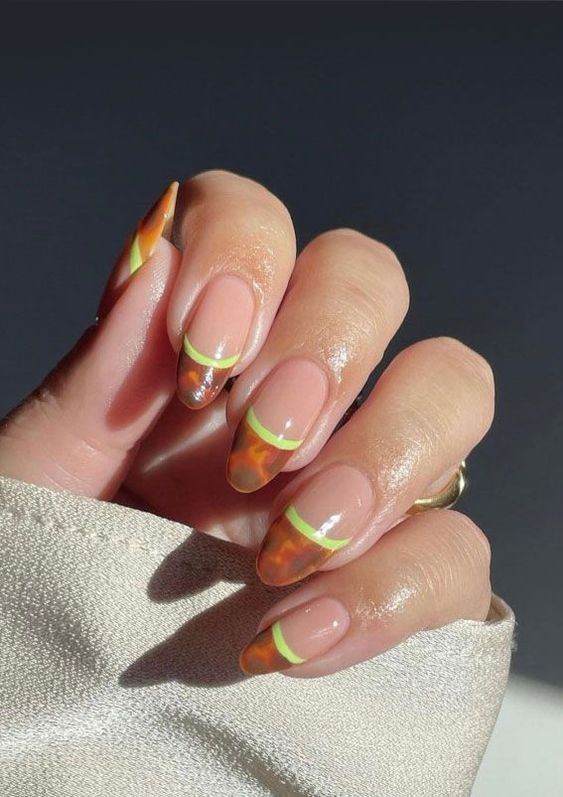 Matte Finish
Go for a matte top coat over a neutral base to achieve an elegant and trendy look.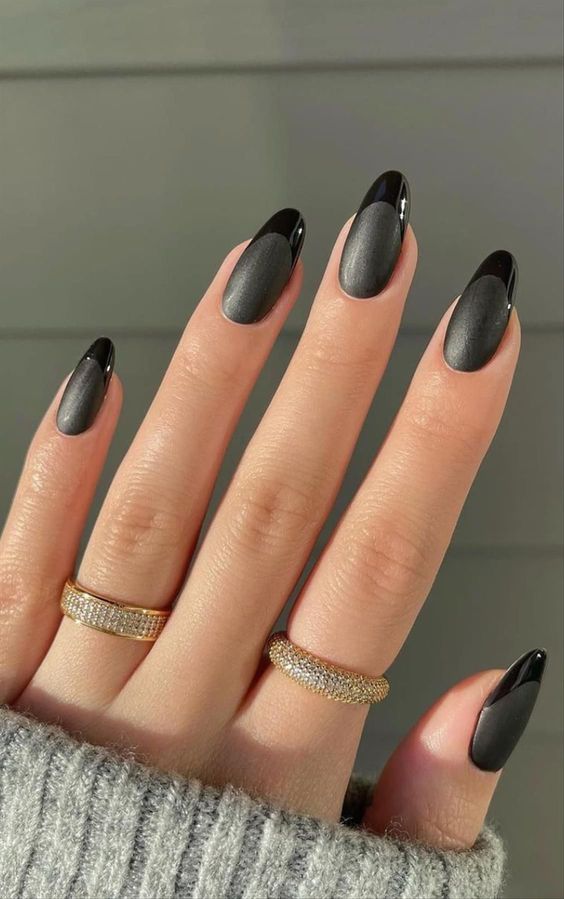 Plaid Accent
Incorporate a plaid pattern on one or two nails, using fall colors like red, orange, and brown.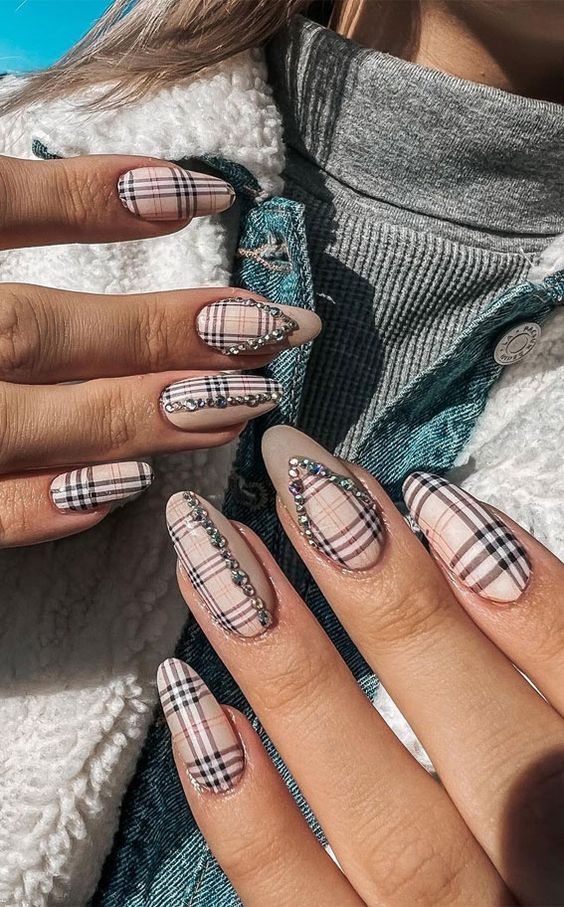 Brown and Gold Gradient
Create a gradient effect with brown and gold shades, starting from the cuticle to the tip.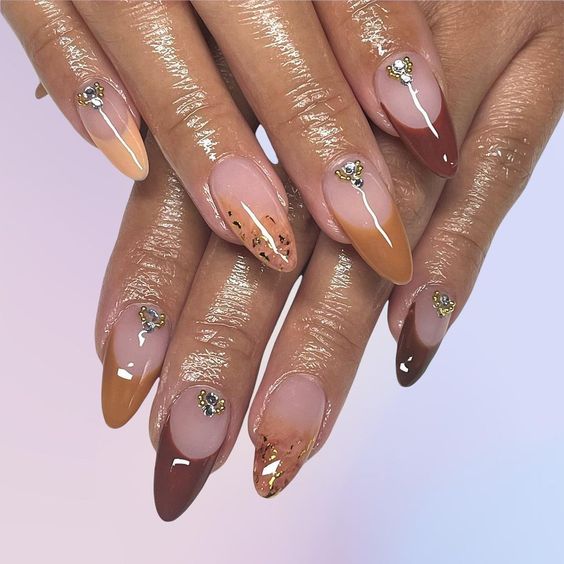 Rose Gold Glam
Glam up your French oval nails with rose gold tips for a touch of opulence.
Fall Florals
Paint tiny fall flowers, like chrysanthemums or sunflowers, on the tips for a charming and seasonal look.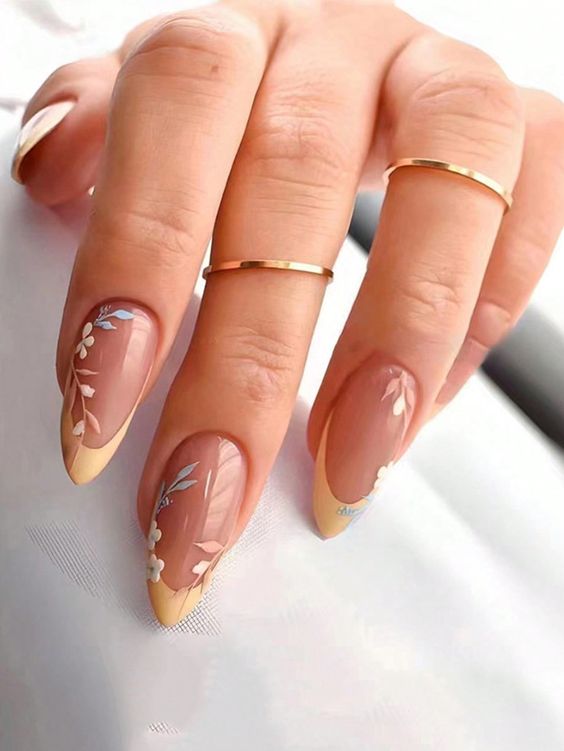 Deep Blue Elegance
Replace the white tips with a deep blue shade for an elegant and moody French manicure.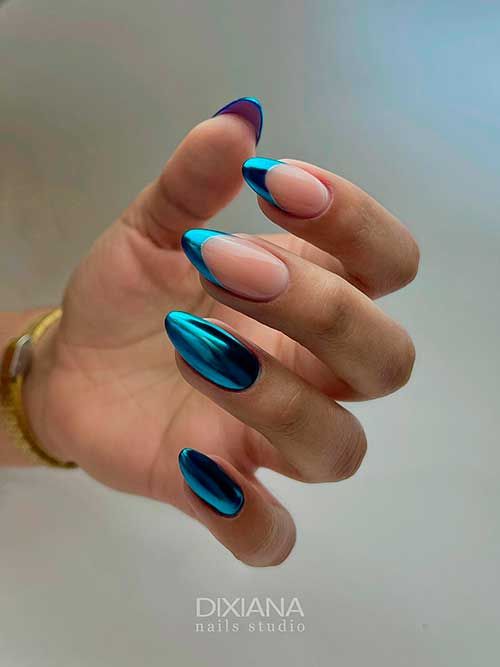 Rustic Copper Tips
Opt for rustic copper tips to complement the warm and earthy tones of fall.
Mauve and Glitter
Combine a mauve base with glittery tips for a feminine and dazzling effect.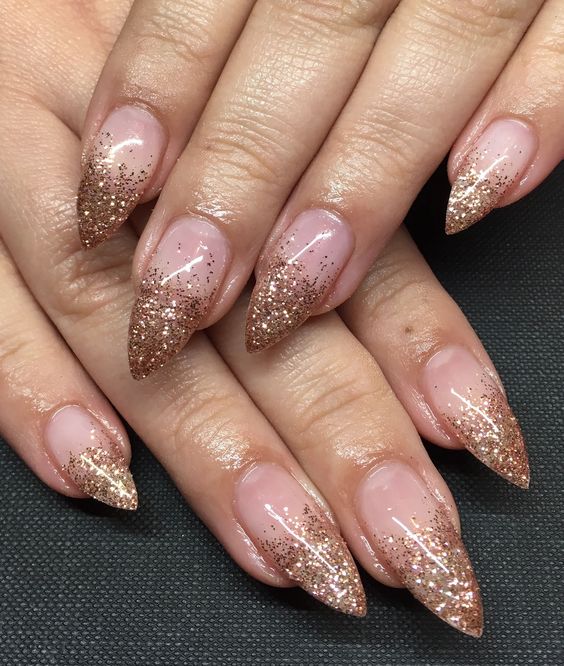 Save Pin