Nails
Gold Winter Nails 2023-2024: 15 Glamorous Ideas
Winter is the season of festivities and elegance, and there's no better way to embrace it than with dazzling gold nails. These 15 glamorous ideas for gold winter nails will add a touch of luxury to your look and keep you shining through the season.
1. Golden Frost
Embrace the icy beauty of winter with nails adorned in glistening gold. The contrast between the cold and warmth of gold creates a mesmerizing effect.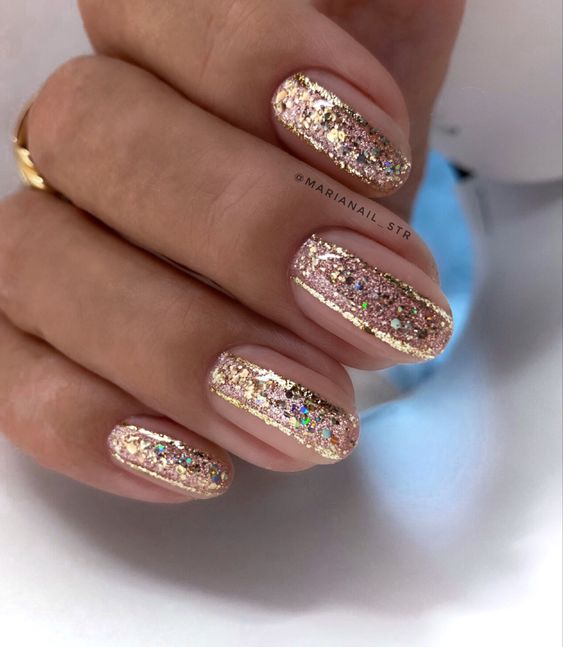 2. Sweater-Inspired Gold
Complement your winter wardrobe with nail art inspired by cozy sweater patterns, using gold accents to add a touch of sophistication.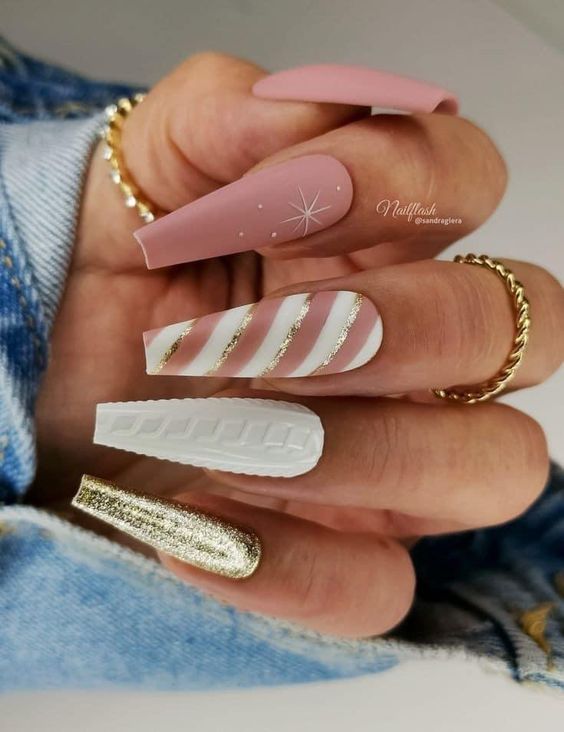 3. Snowflakes of Gold
Adorn your nails with intricate snowflake patterns, combining the delicacy of snowflakes with the opulence of gold.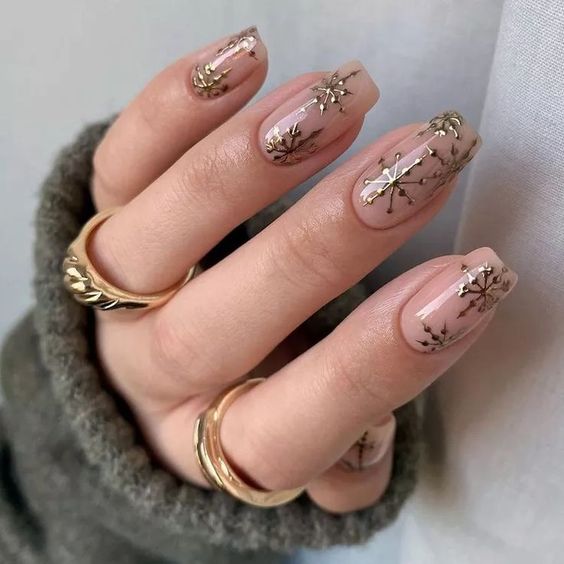 4. Elegant Gold Glitter
Dress your nails in elegant gold glitter for a timeless and sparkling look that's perfect for the holiday season.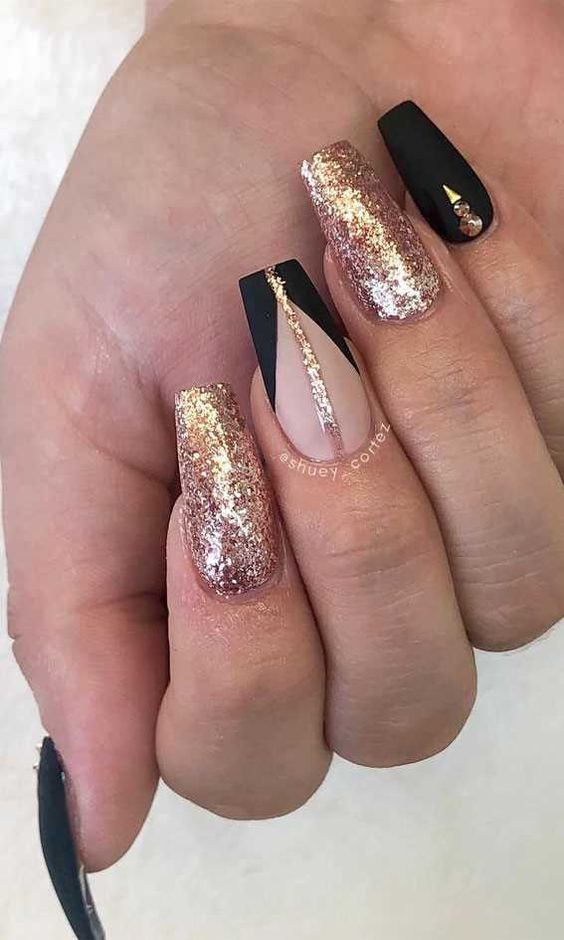 5. Gold and Deep Reds
Pair gold with deep red shades to create a rich and luxurious color combination reminiscent of holiday festivities.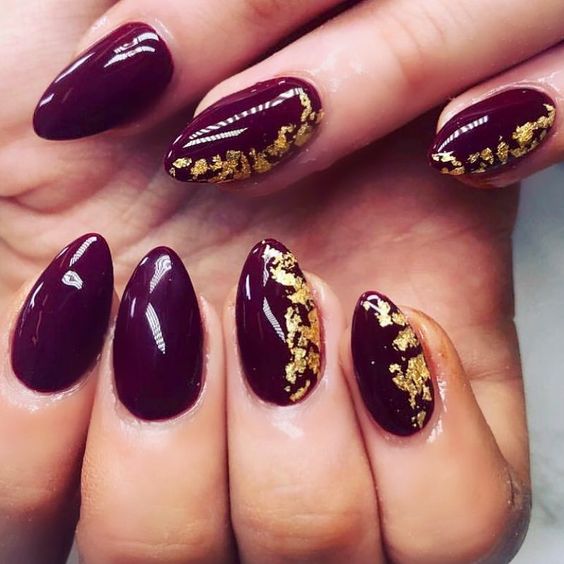 6. Festive Gold Patterns
Spread the holiday cheer with nail art that features festive patterns like ornaments, holly, and twinkling lights, all in dazzling gold.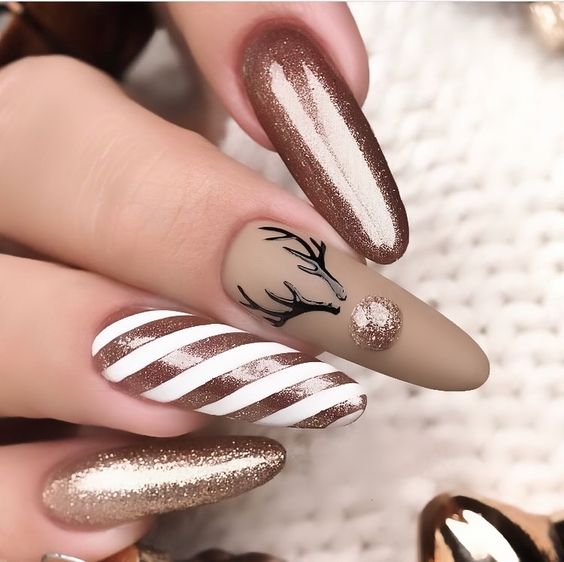 7. Chic Matte Gold
Opt for a chic and modern look with matte gold nails. This finish exudes sophistication and understated luxury.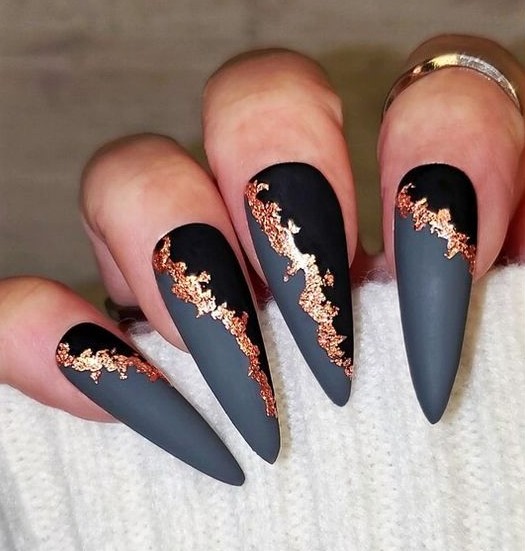 8. Golden Ombré
Create a stunning gradient effect on your nails by blending gold with darker, deeper shades for a captivating and fashionable look.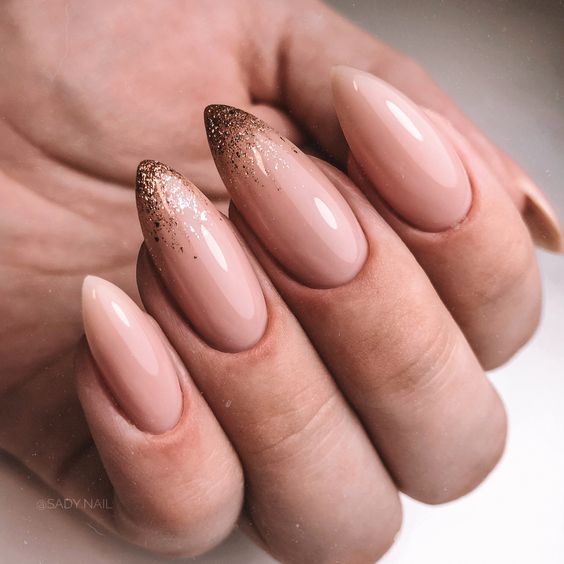 9. Gilded Accents
Add gilded accents to your winter nails with gold foil, metallic stickers, or studs to create a truly opulent design.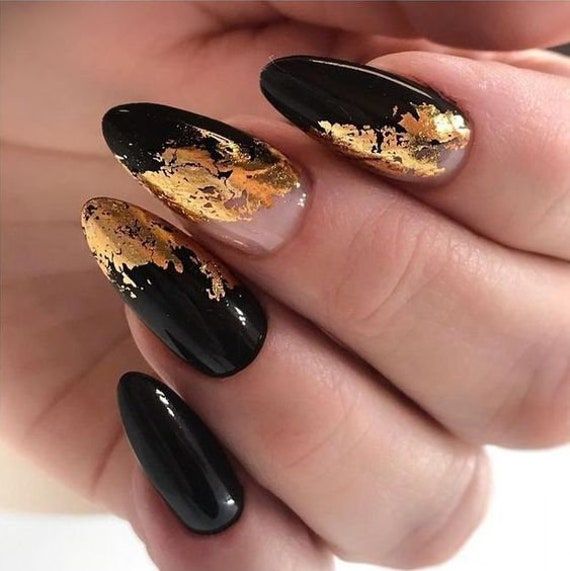 10. Golden French Tips
Give the classic French tip manicure a golden twist by using shimmering gold polish for the tips. It's a subtle yet glamorous choice.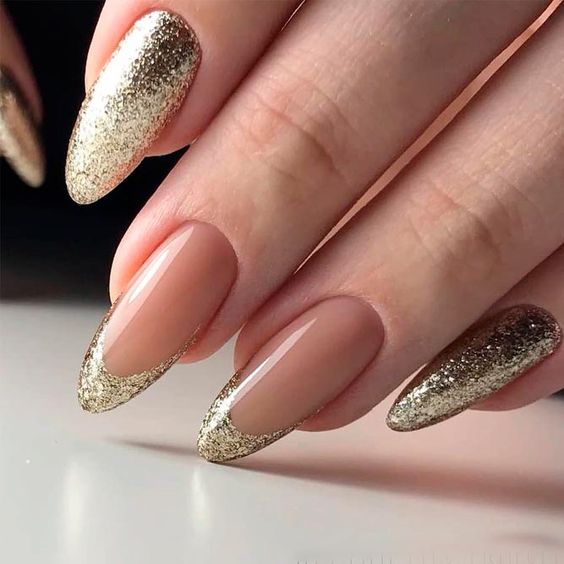 11. Golden Marbling
Embrace the art of marbling with gold accents, combining this luxurious color with deep blues or blacks for a mesmerizing effect.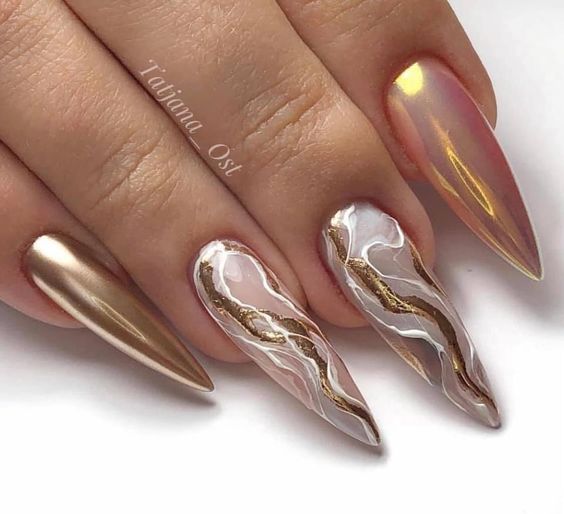 12. Golden Starry Nights
Create a celestial masterpiece on your nails with a starry night design featuring gold stars on a deep blue or black background.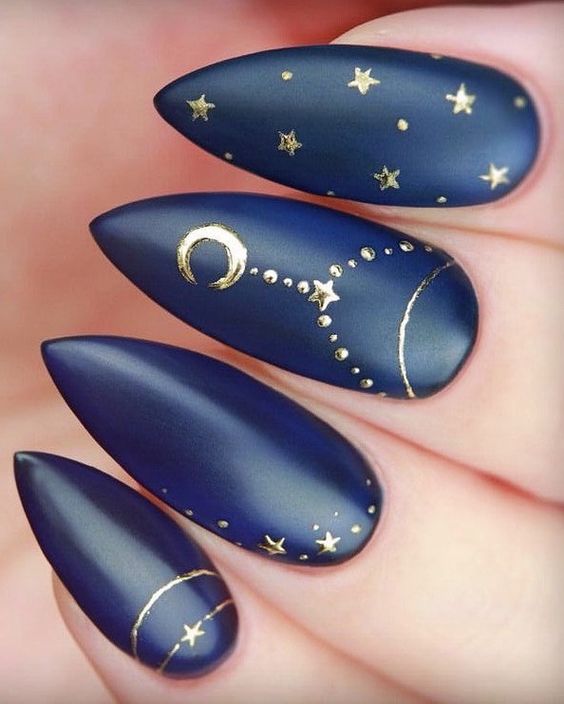 13. Gold Dipped Tips
Dip the tips of your nails in gold polish for a modern and trendy look that adds a touch of luxury to your manicure.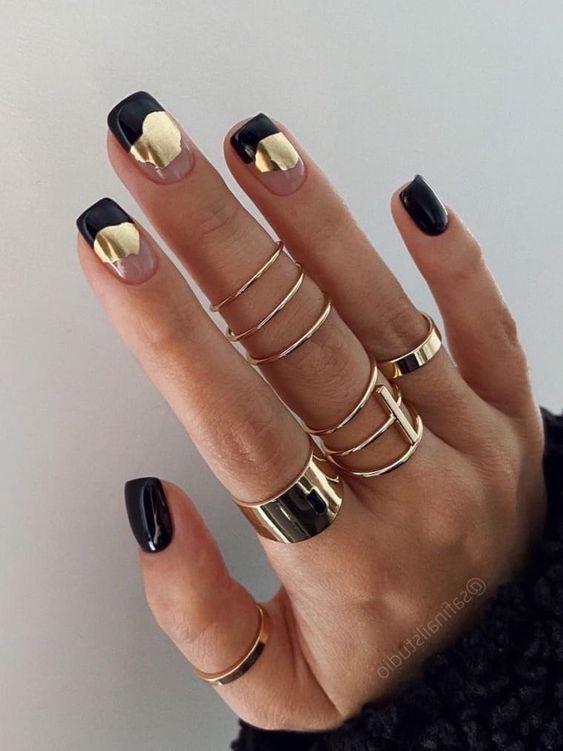 14. Snowy Gold
Capture the enchanting beauty of snow-covered landscapes with nail art that incorporates gold accents into snowy scenes.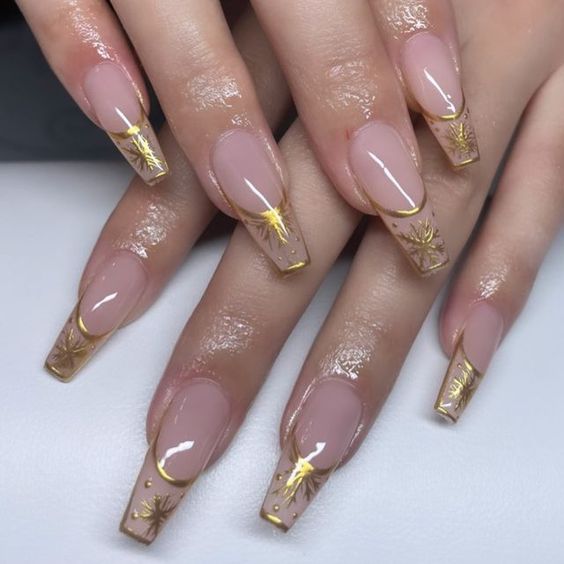 15. Golden Stripes and Patterns
Experiment with stripes, geometric patterns, and abstract designs using gold polish to add a touch of glamour to your nails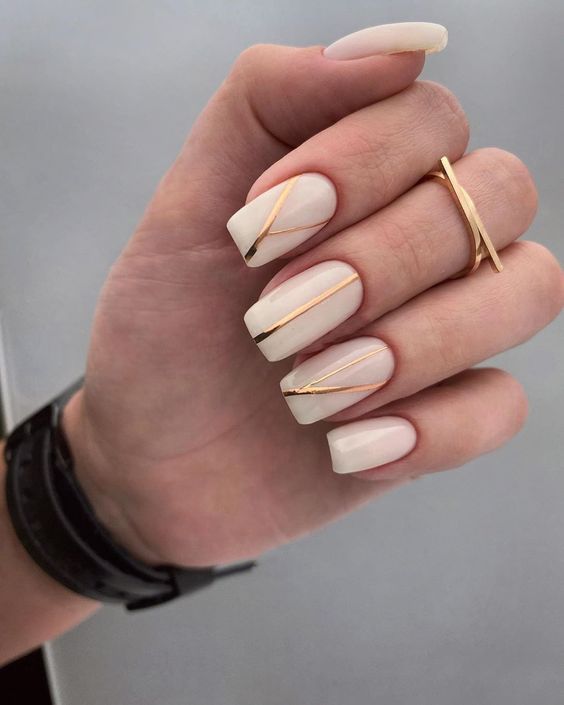 Seve pin