Nails
Manicure New Year Nails 2024: 17 Glamorous Ideas
As the countdown to the New Year begins, it's time to ensure every detail is perfect for the grand entrance of 2024. Your manicure is no exception! Welcome the year with nails that shine, sparkle, and add a touch of glamour to your celebrations. Whether you're attending a lavish party or enjoying a cozy night in, these 17 glamorous New Year's nail ideas for 2024 are sure to dazzle and impress.
1. Classic Gold Glitter
Begin the year in timeless elegance with a classic gold glitter manicure. Gold adds a touch of luxury, and the glitter will ensure your nails sparkle as brightly as your resolutions.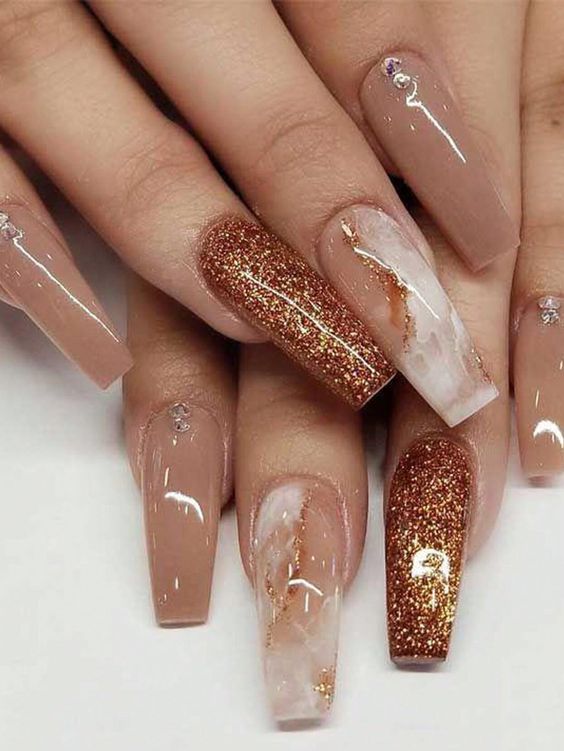 2. Midnight Blue Elegance
Welcome the New Year with the enchantment of the midnight hour. Opt for deep navy nails adorned with subtle silver accents to exude sophistication and grace.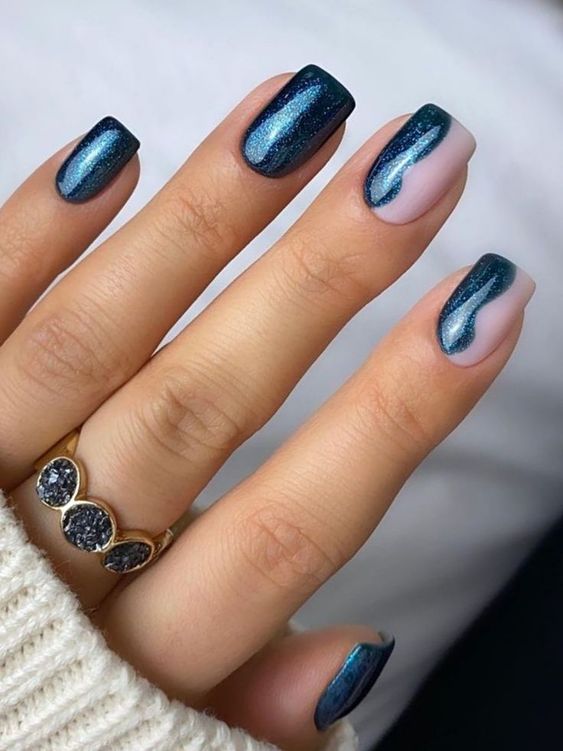 3. Glitzy Champagne Shimmer
Raise your glass and toast to the New Year with champagne-colored nails featuring shimmering gold polish. This choice is perfect for a night of celebration and clinking glasses.
4. Confetti Celebration
Capture the festive spirit with a confetti-inspired nail design. Your nails adorned with colorful and festive patterns will mirror the joy of the occasion.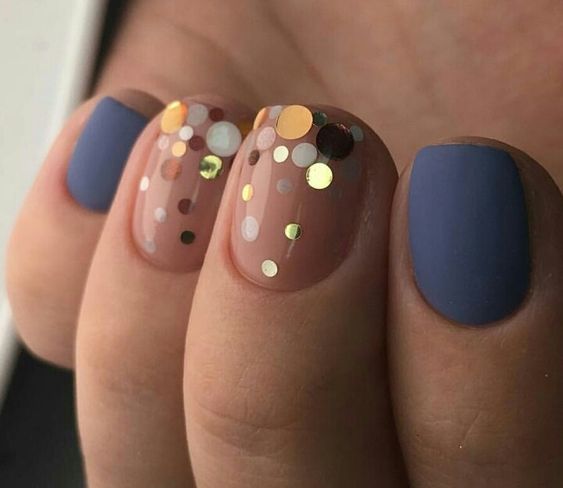 5. Glamorous Sequins
Adorn your nails with tiny sequins to create a glitzy and dazzling New Year's look. Your nails will shine and shimmer, much like the fireworks in the night sky.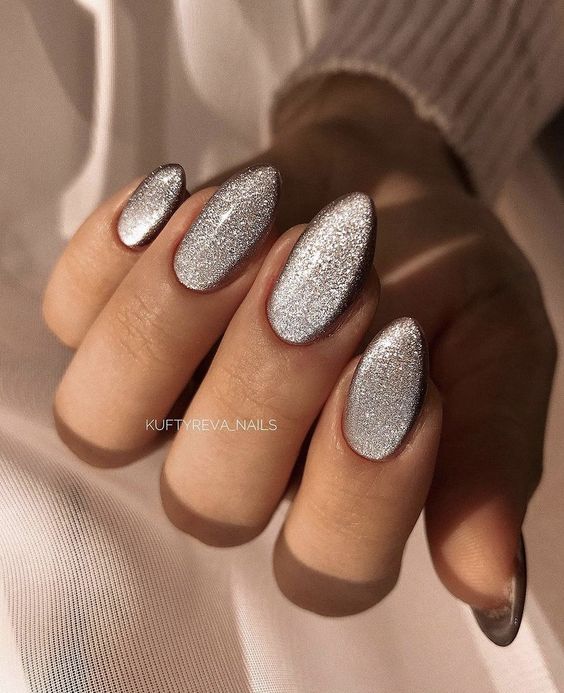 6. Chic Black and Silver
Opt for sophistication with black nails and silver accents. This combination adds a touch of luxury to your manicure and pairs beautifully with any outfit.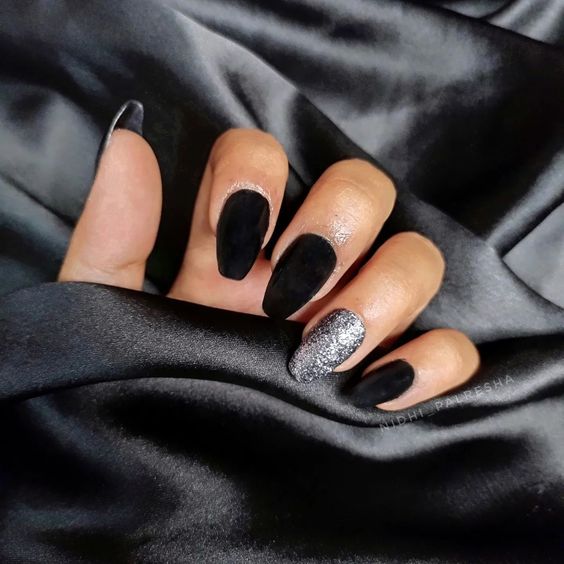 7. Velvet Red Elegance
Choose rich velvet red nails for a passionate and stylish start to the year. This elegant choice is perfect for a night of romance and celebration.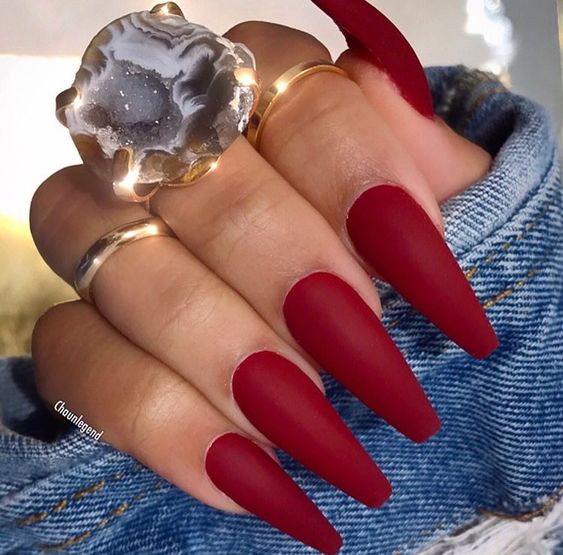 8. Elegant White and Gold
Create an understated yet refined New Year's look with a crisp white base and delicate gold designs. It's a classic choice that's always in style.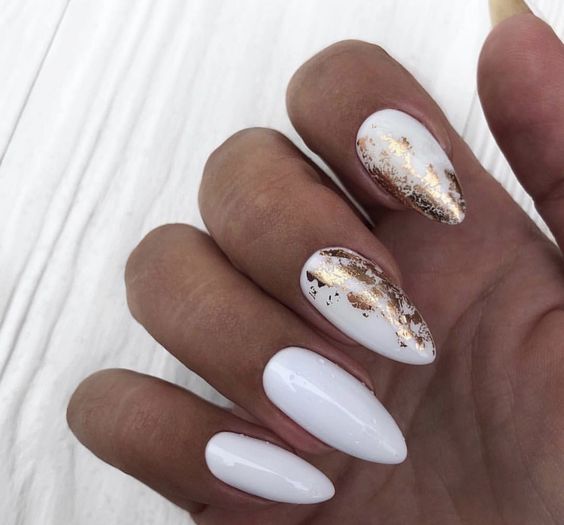 9. Starry Night Sky
Welcome the New Year by embracing the starry night sky. Deep blue nails with silver glitter stars capture the magic of the night and add a touch of celestial beauty.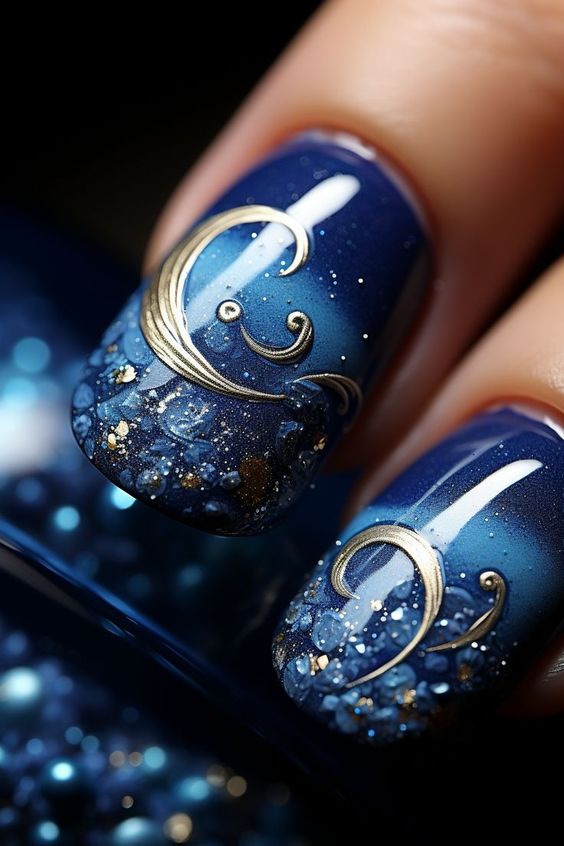 10. Crystal Embellishments
Elevate your manicure with crystal embellishments for a luxurious and glamorous New Year's design. Your nails will glisten with sophistication and glamour.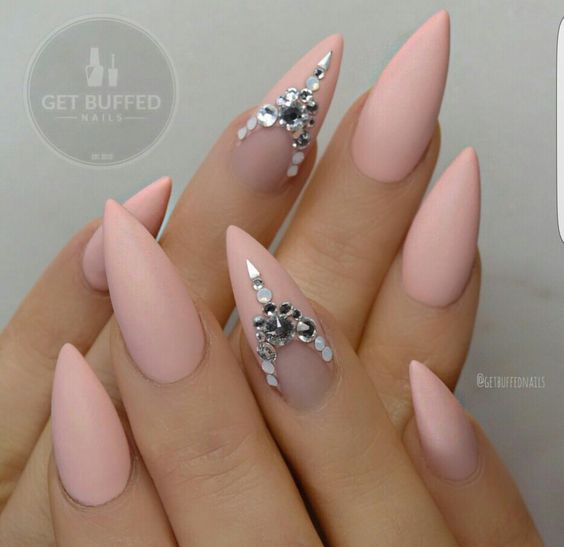 11. Rose Gold Glamour
Opt for the chic and trendy look of rose gold to welcome the New Year with style. Rose gold nails add a modern touch of elegance to your ensemble.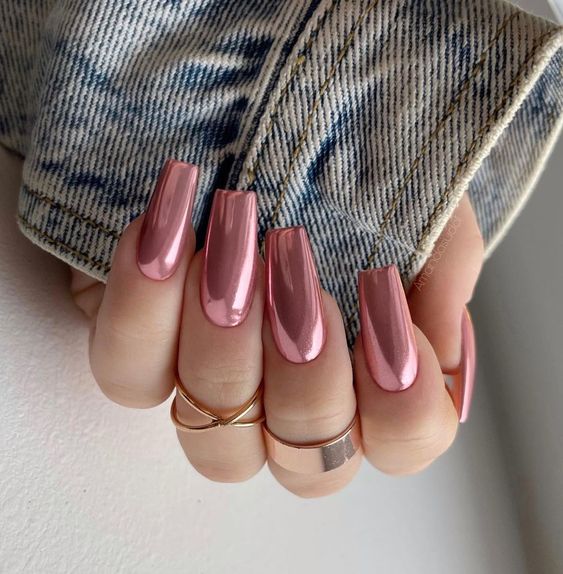 12. Geometric Elegance
Create a modern and artistic New Year's look with geometric patterns on your nails. This design is perfect for those who appreciate contemporary nail art and want a unique twist.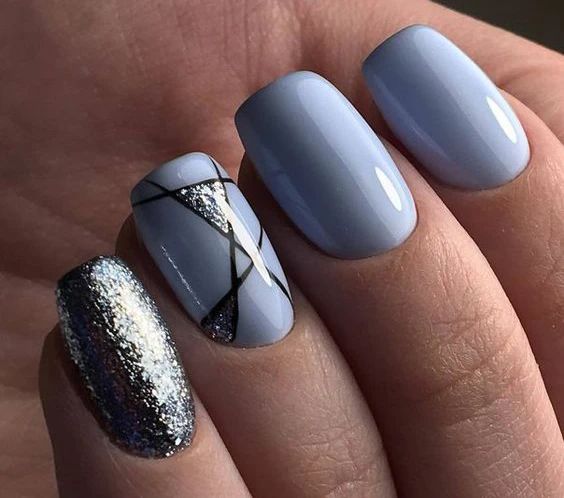 13. Holographic Sparkle
Get futuristic with holographic nail polish that shimmers and changes with the light. Your nails will catch everyone's eye and add a futuristic touch to your ensemble.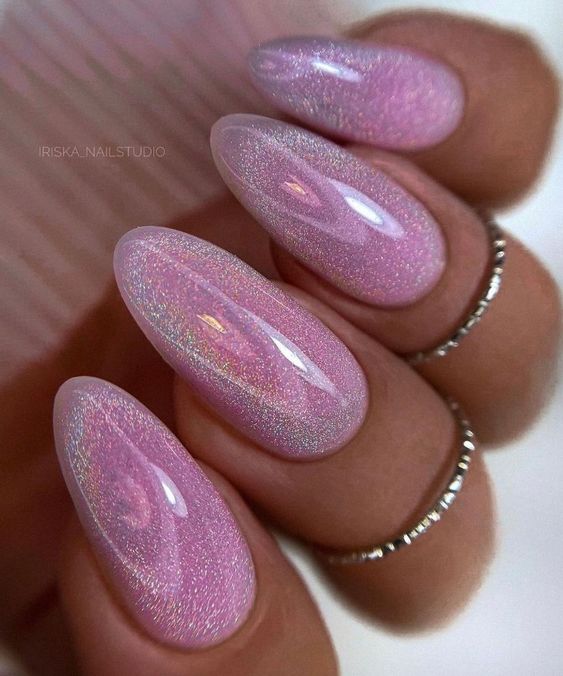 14. Classic French Manicure
Start the year with timeless elegance by choosing a classic French manicure in white and pale pink. It's a clean and sophisticated choice that never goes out of style.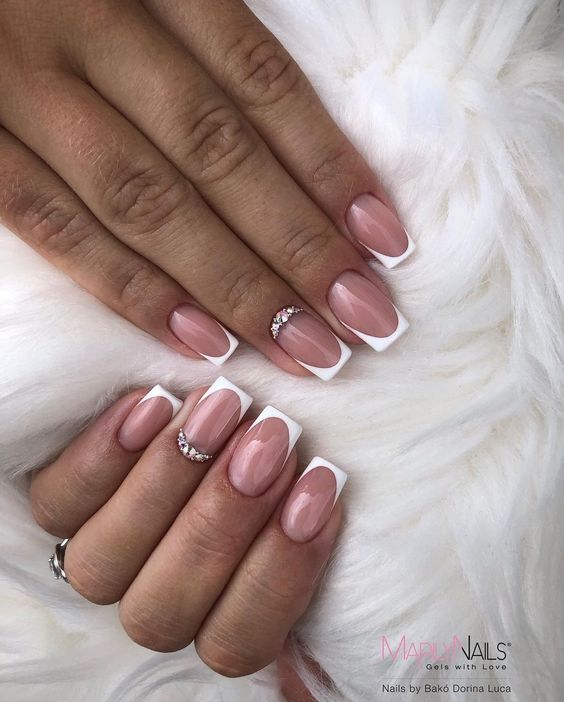 15. Golden Fireworks
Celebrate the New Year with golden fireworks bursting across your nails. This design adds a festive and celebratory touch to your manicure and is perfect for welcoming the year with a bang.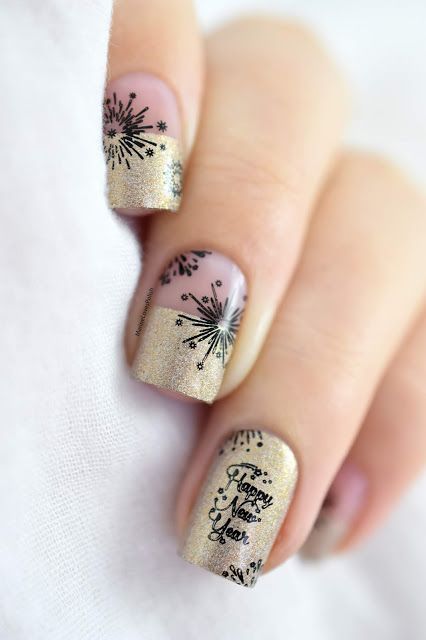 16. Navy and Gold Luxury
Choose a deep navy base with intricate gold accents to create an air of luxury and opulence. This combination is perfect for a night of high-class celebrations.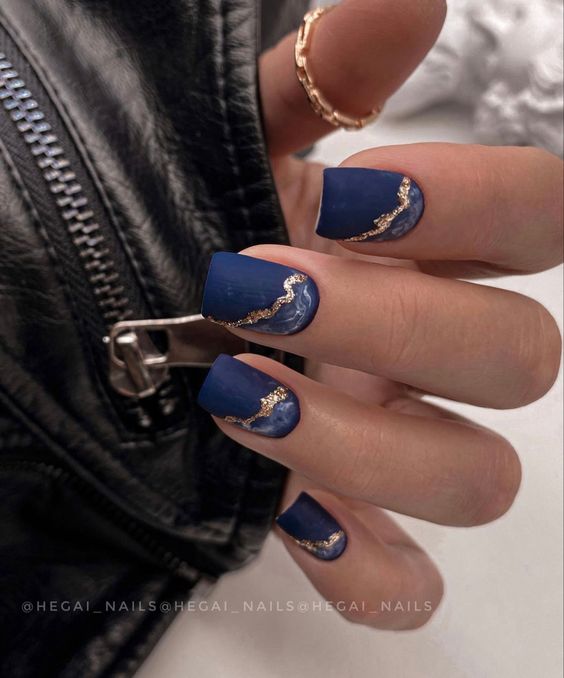 17. Marble Elegance
Add a touch of elegance with marble-inspired nail art that exudes sophistication and class. Marble nails are a perfect choice for those who love a refined and chic look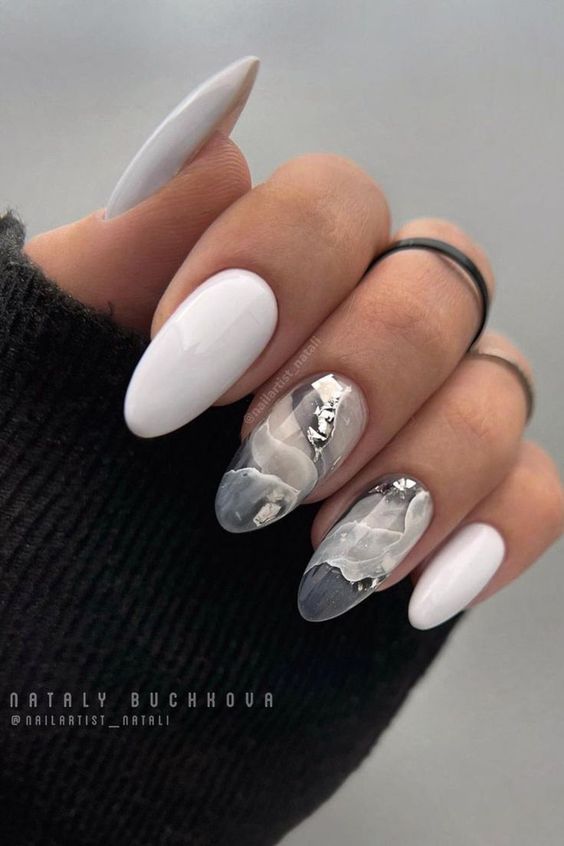 Save Pin