Nails
Spooky Halloween Nails 2023: 17 Hauntingly Creative Ideas
Witch's Brew
Embrace the witchy vibes with nails adorned with cauldrons, potions, and witch hats.

Zombie Fingers
Create eerie zombie nails with a decaying flesh effect and splattered blood.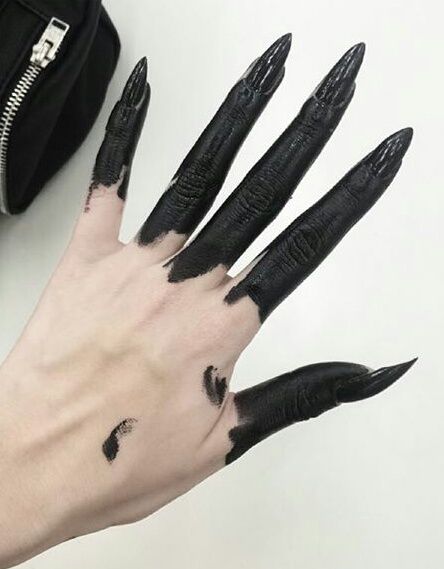 Vampire Fangs
Showcase your love for vampires with blood-red nails and menacing fang accents.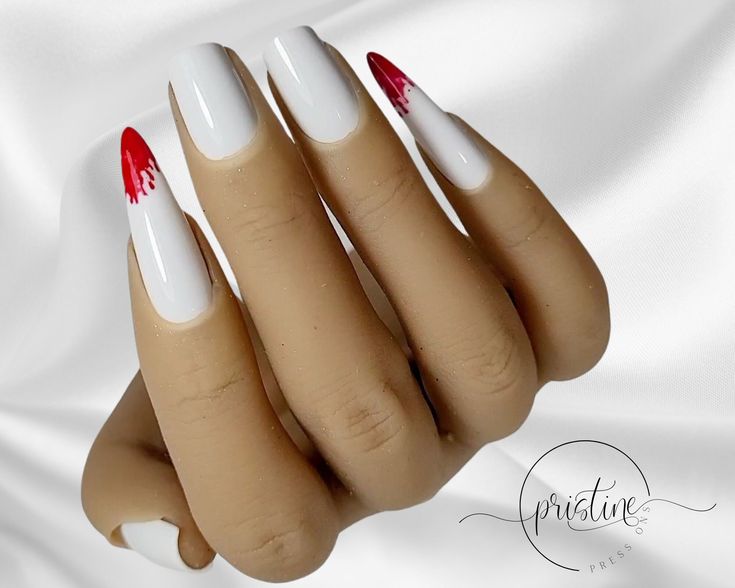 Creepy Cobwebs
Weave intricate spiderwebs on your nails, complete with a lurking spider.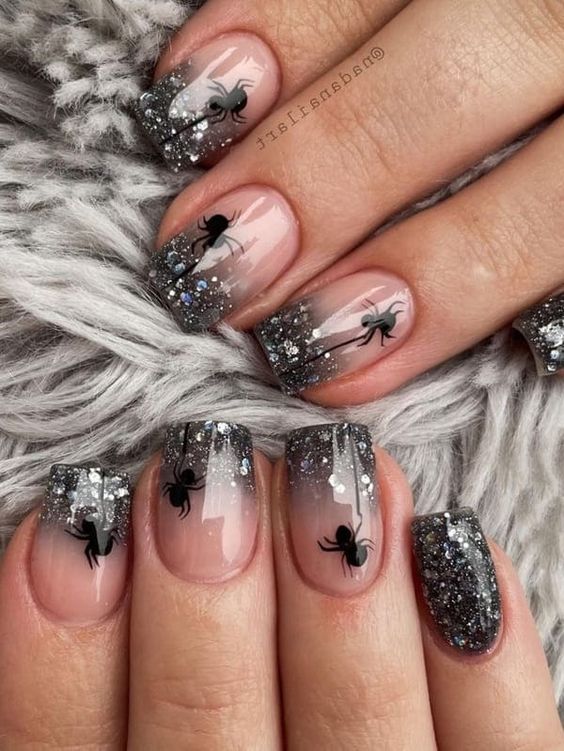 Skeletal Grin
Paint spooky skeletal faces on your nails with a chilling grin.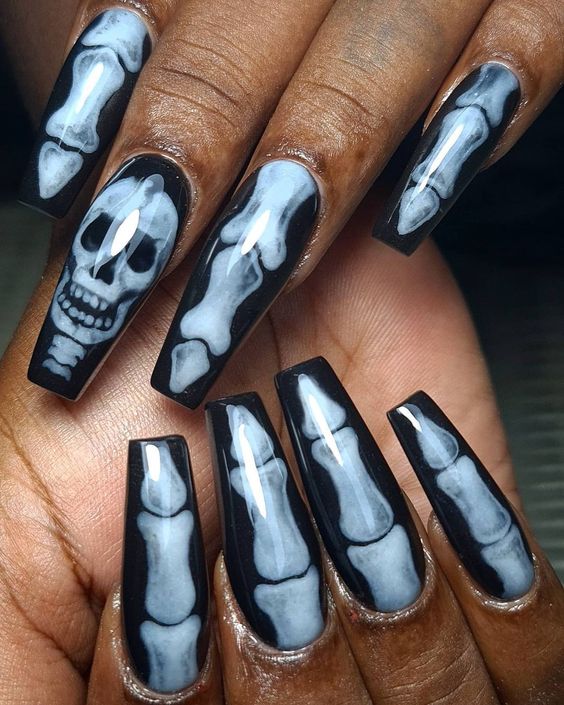 Ghostly Apparitions
Capture the essence of ghosts with translucent nails and ghostly silhouettes.
Haunted House
Depict a haunted mansion on your nails with bats, ghosts, and eerie windows.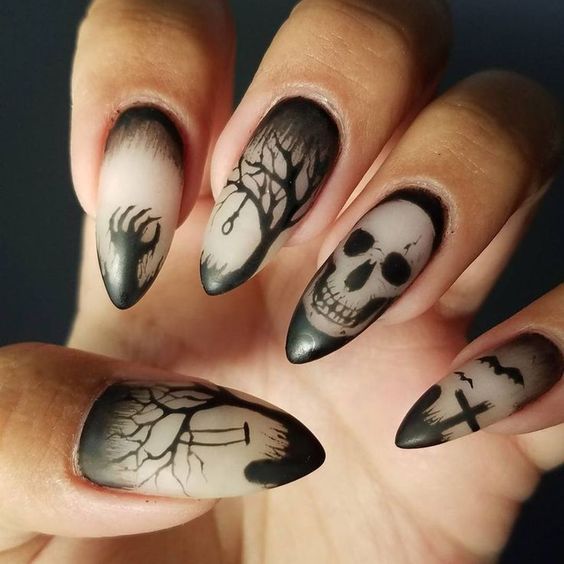 Pumpkin Patch
Embrace the Halloween spirit with pumpkin-themed nails in various spooky expressions.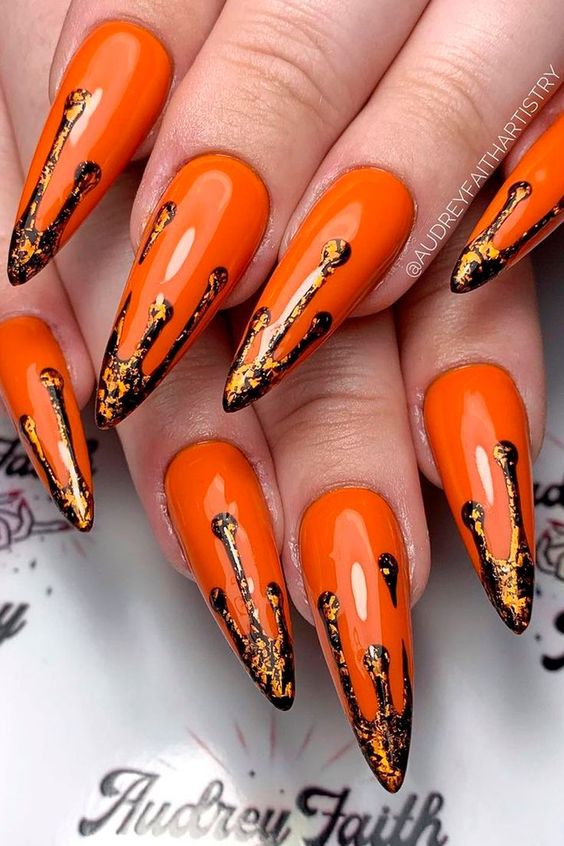 Wicked Witchcraft
Feature wicked witches on your nails, complete with broomsticks and black cats.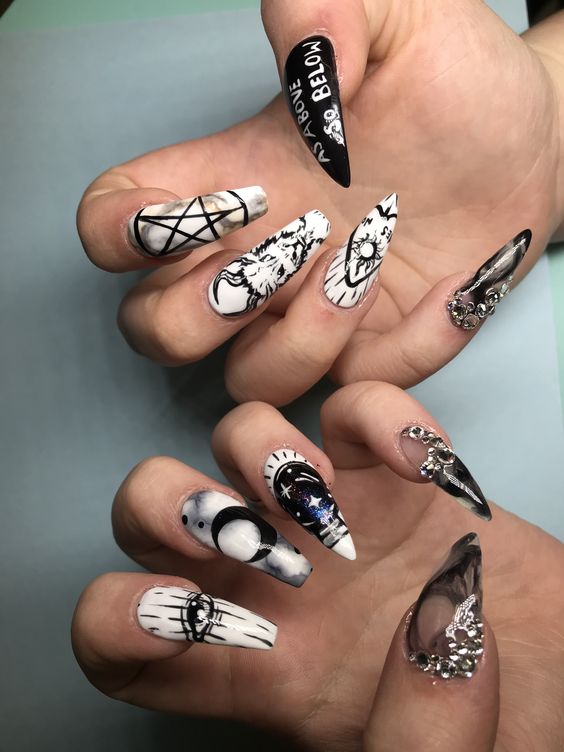 Candy Corn Delight
Pay homage to Halloween candy with candy corn-themed nail art.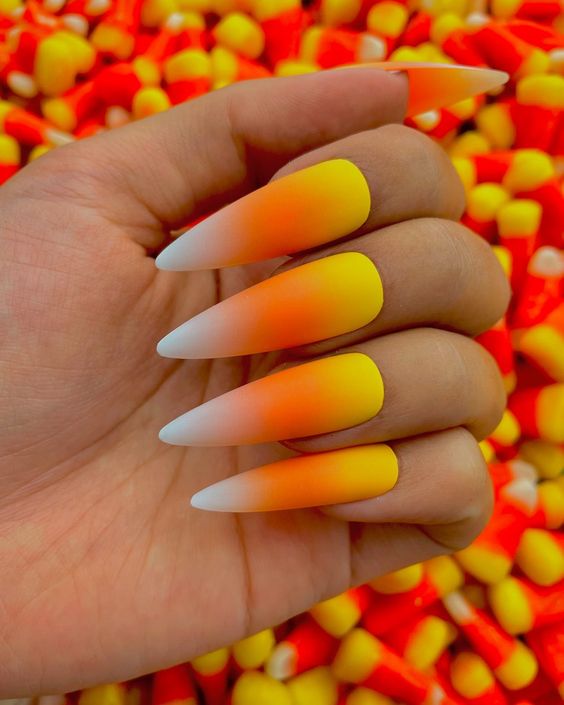 Moonlit Night
Paint a moonlit scene on your nails with a spooky forest and lurking creatures.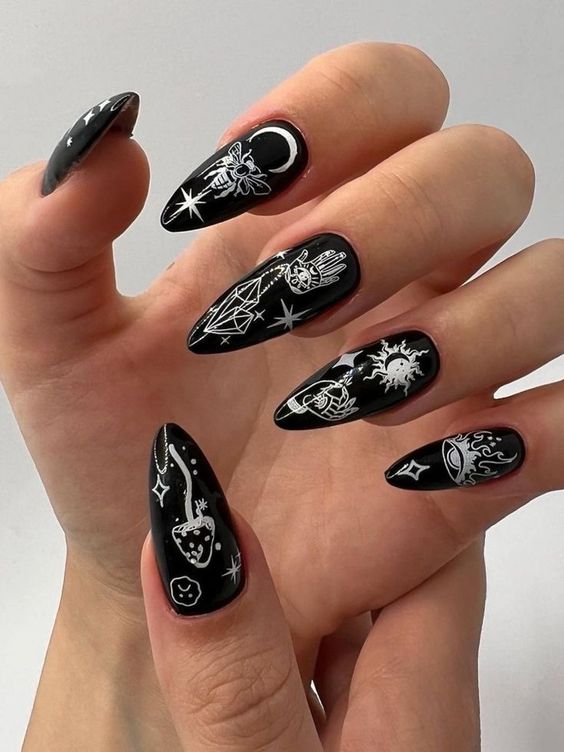 Monster Mash-Up
Combine classic monsters like Frankenstein, Dracula, and the Mummy on your nails.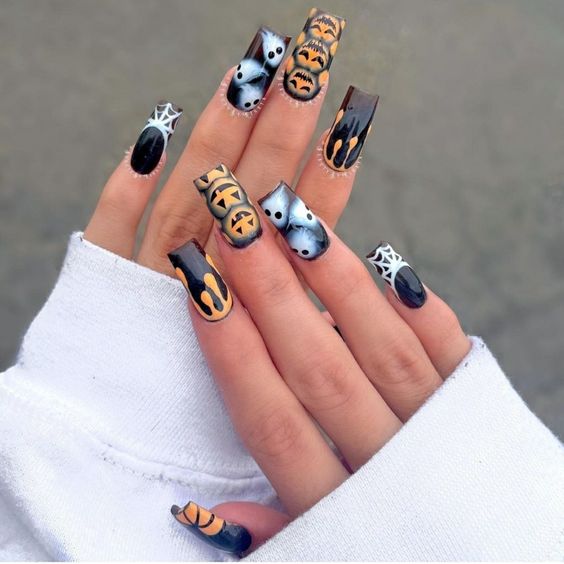 Cemetery Soiree
Create a graveyard scene with tombstones, bats, and eerie mist on your nails.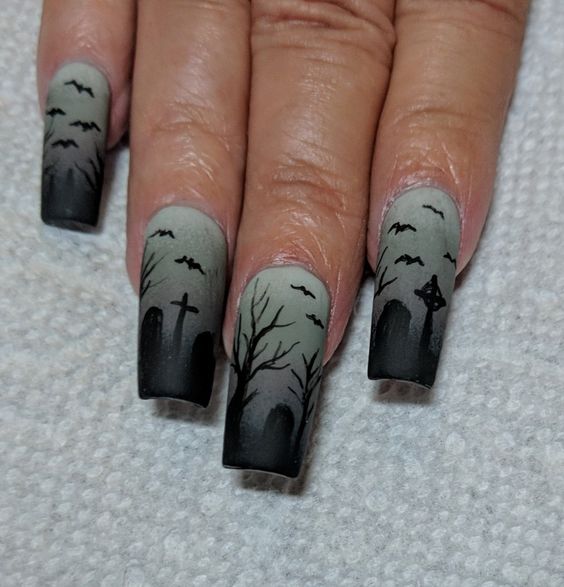 Freaky Eyeballs
Design nails with eerie eyeball motifs, making them watchful and unsettling.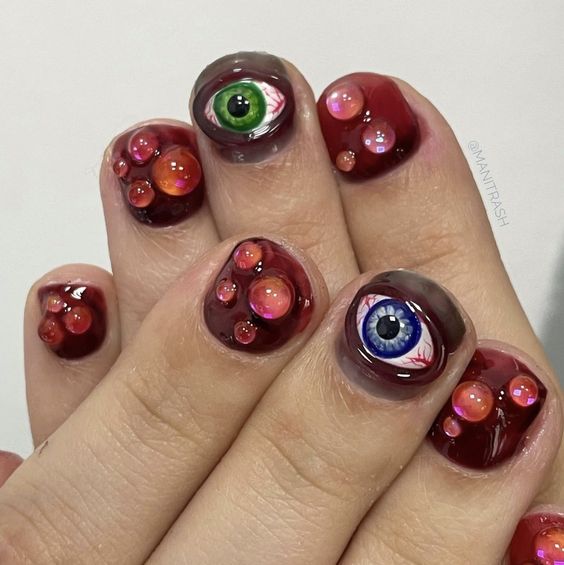 Wicked Witches
Feature wicked witch hats on your nails, complete with a hint of magic.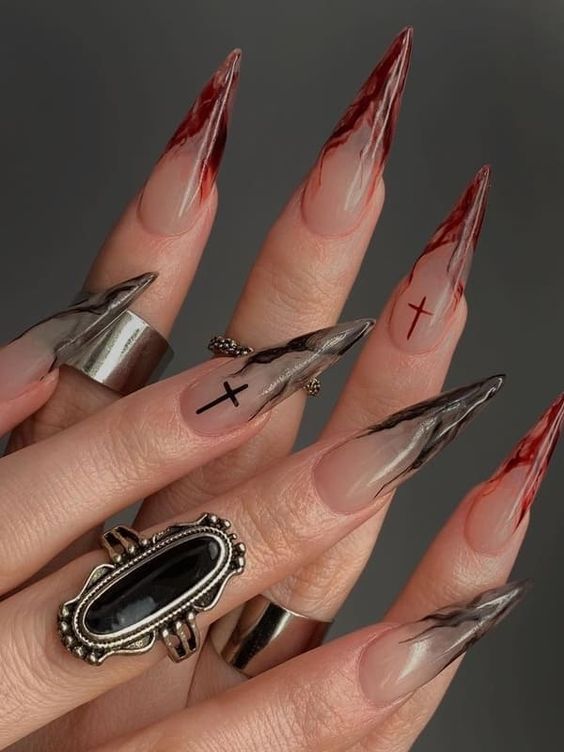 Demon Claws
Transform your nails into wicked demon claws with sharp, blood-red tips.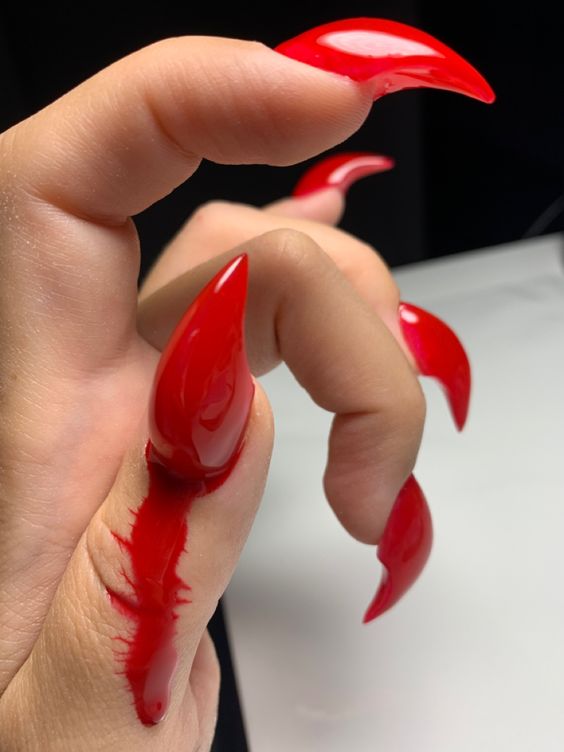 Spooky Ouija Board
Add a mystic touch with Ouija board-inspired nail art, complete with planchettes.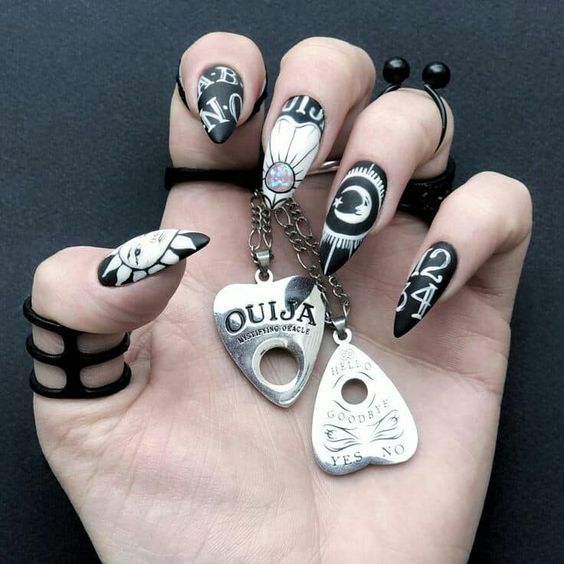 Save Pin