Nails
Summer Nail Colors for Dark Skin 2023: 17 Ideas
When it comes to choosing the right nail colors for dark skin tones, it's essential to consider the undertones present in your skin. Understanding your undertones will help you select shades that harmonize and enhance your natural beauty. Let's dive into the world of nail colors and explore the best options for dark skin tones.
Embrace Your Boldness
Dark skin tones can carry bold and vibrant colors effortlessly. Don't shy away from bright shades that make a statement.
Complementing Neutrals
Neutrals and nude shades can be elegant and sophisticated on dark skin tones. Look for colors that match your undertones to create a polished look.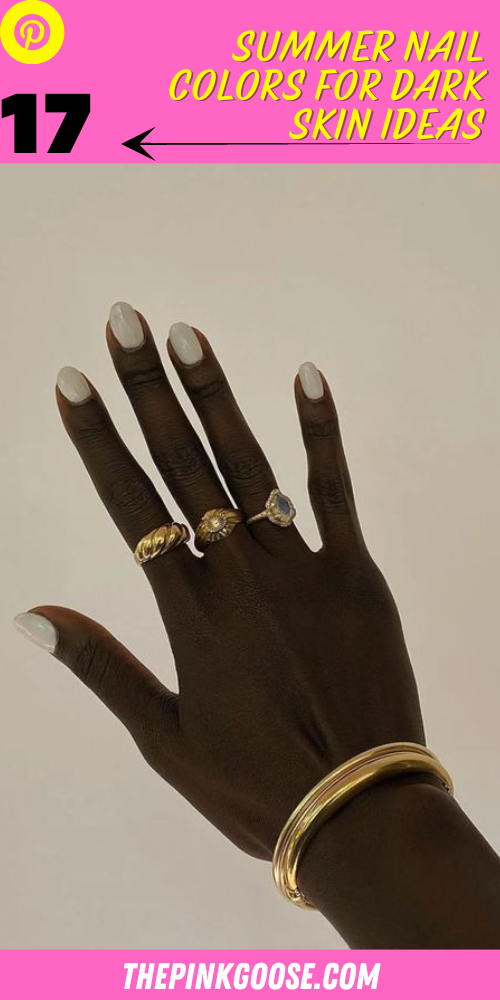 Experiment with Metallics
Metallic and shimmering nail colors add a touch of glamour to dark skin. Explore shades like gold, bronze, or silver for a radiant look.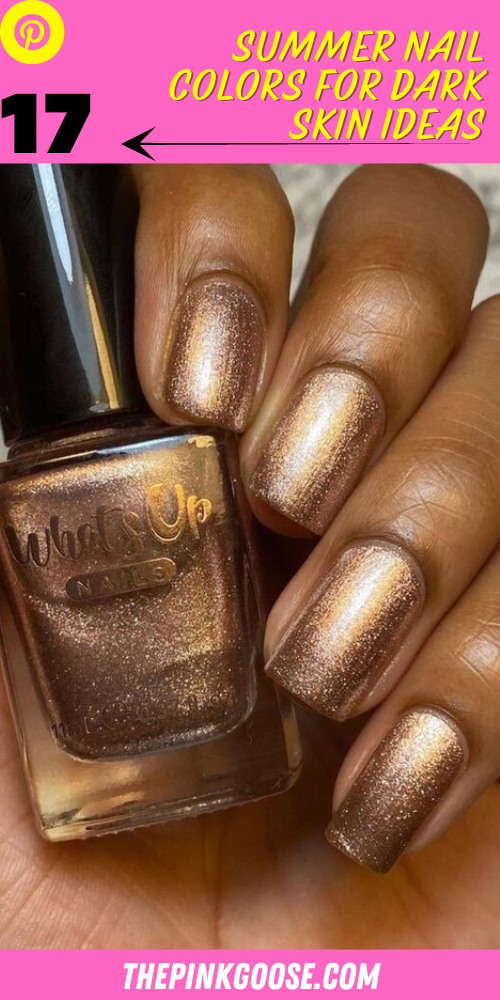 Soft Pastels for Summer
Pastel and light hues create a soft and romantic feel on dark skin. Try shades like baby pink, lavender, or mint green for a refreshing summer look.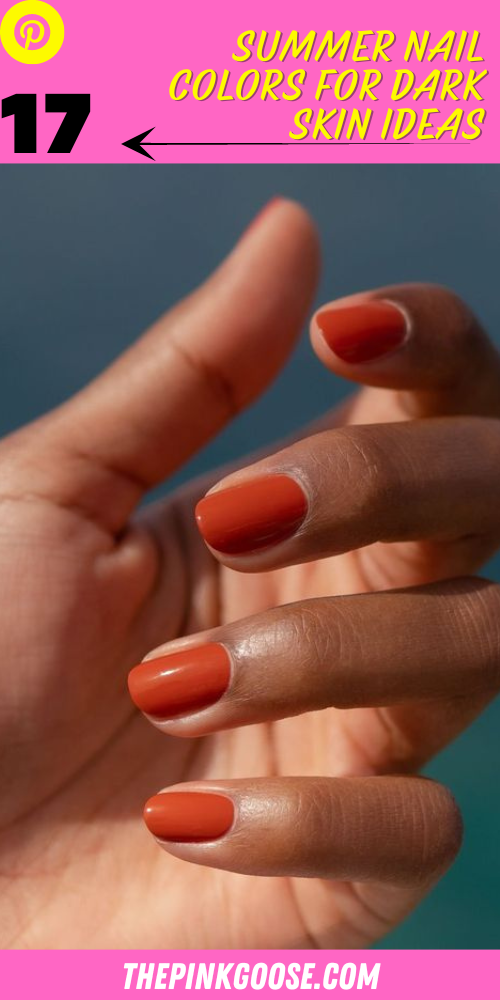 Radiant Red
A bold, fiery red is a classic choice that exudes confidence and adds a pop of color to your nails. Opt for shades like cherry red or crimson for a standout look.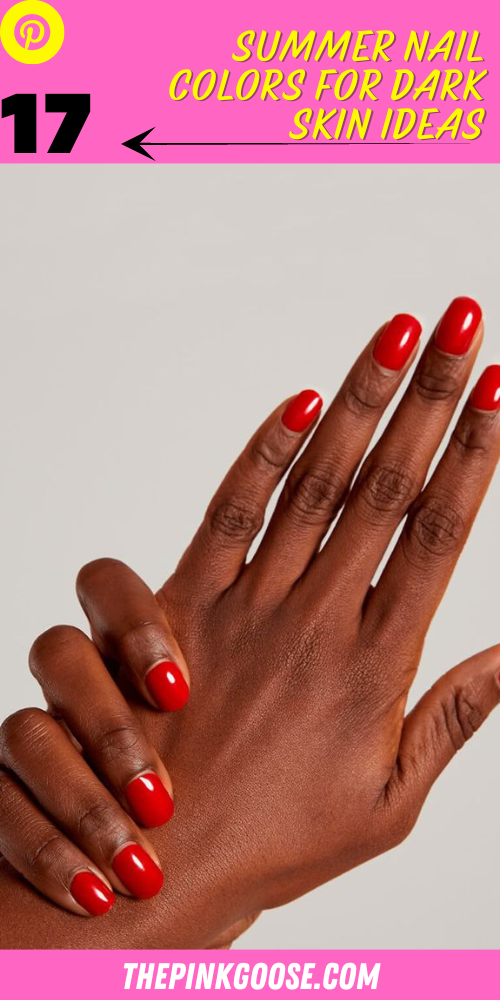 Electric Orange
Embrace the summer vibes with vibrant orange shades. From tangerine to coral, these shades bring warmth and energy to your manicure.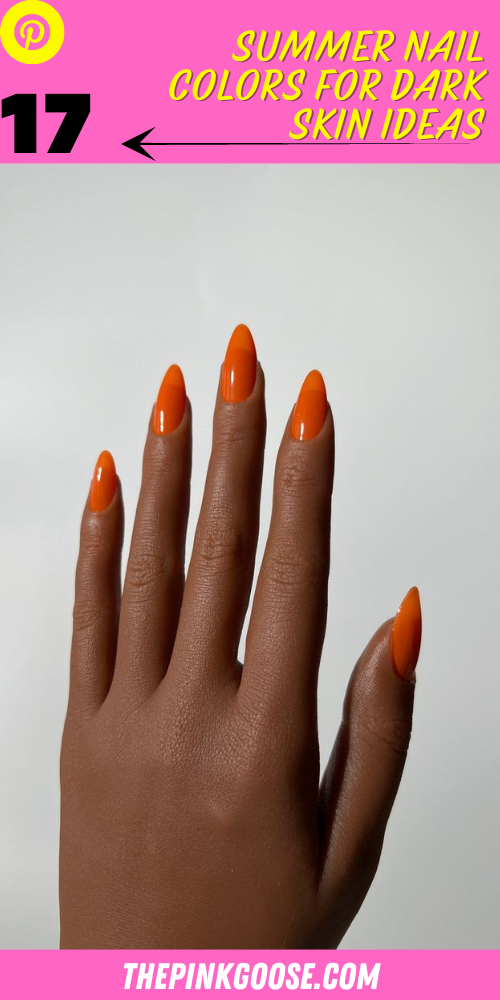 Bold Berry
Dark skin tones can carry rich berry shades effortlessly. Go for deep purples, plums, or even burgundy to create a luxurious and sultry look.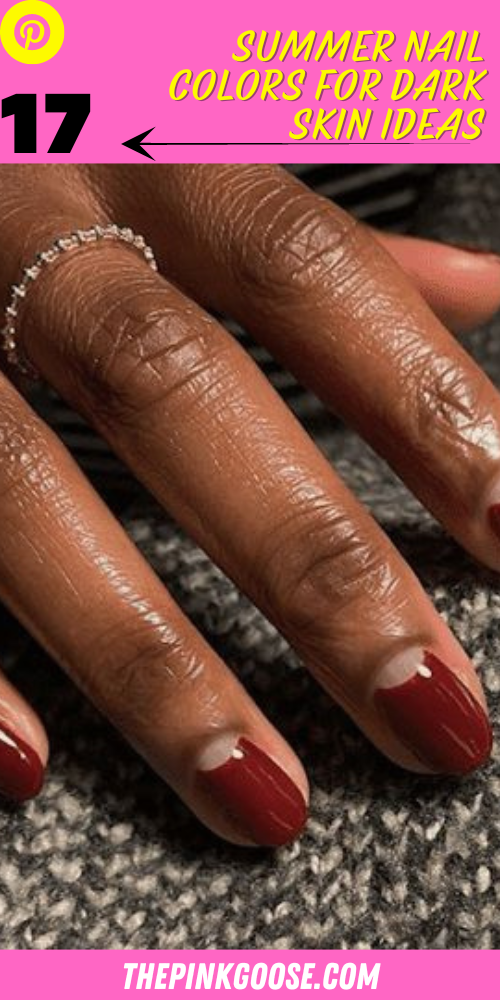 Vivid Yellow
Yellow is the epitome of sunshine and happiness. Opt for bright, lemony yellows or mustard tones to add a cheerful touch to your nails.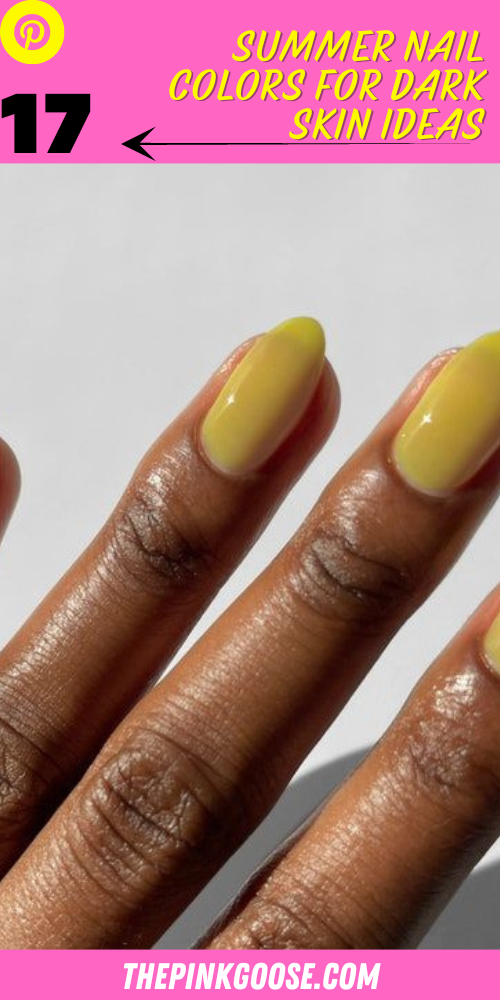 Tropical Green
Embrace the lushness of summer with tropical green shades. From lime green to emerald, these colors will make your nails stand out and complement your dark skin beautifully.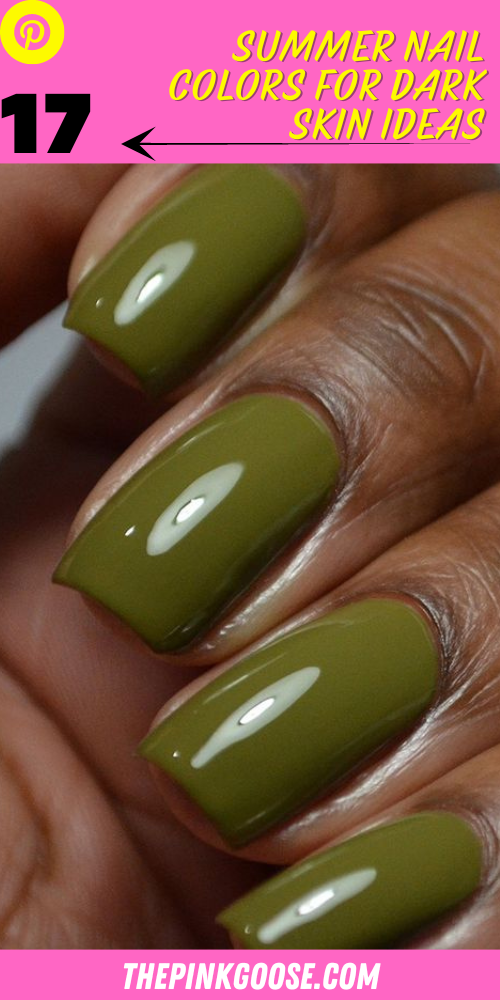 Caramel Chic
Caramel and toffee shades are perfect neutrals for dark skin tones. They provide a warm and sophisticated look that goes well with any outfit.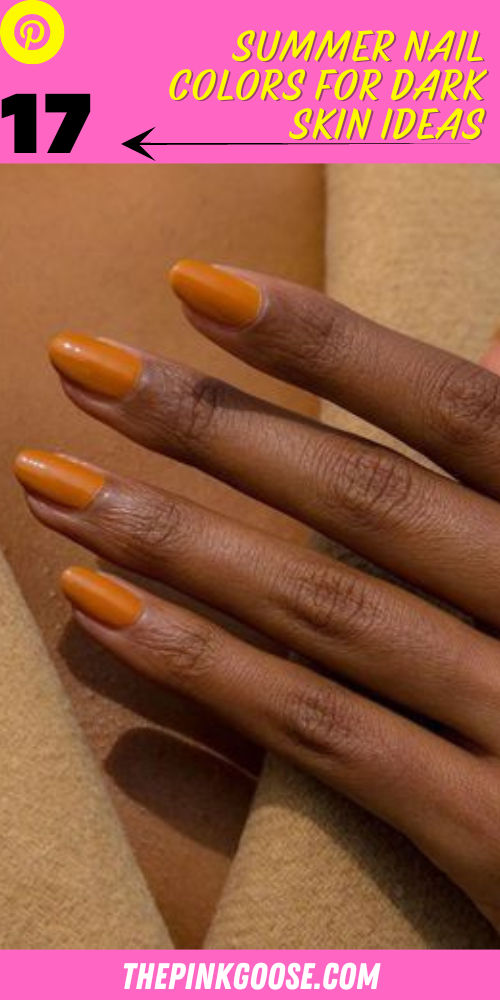 Mocha Magic
For a deeper neutral tone, try mocha shades. These rich browns create a refined and elegant manicure that adds a touch of glamour to your overall style.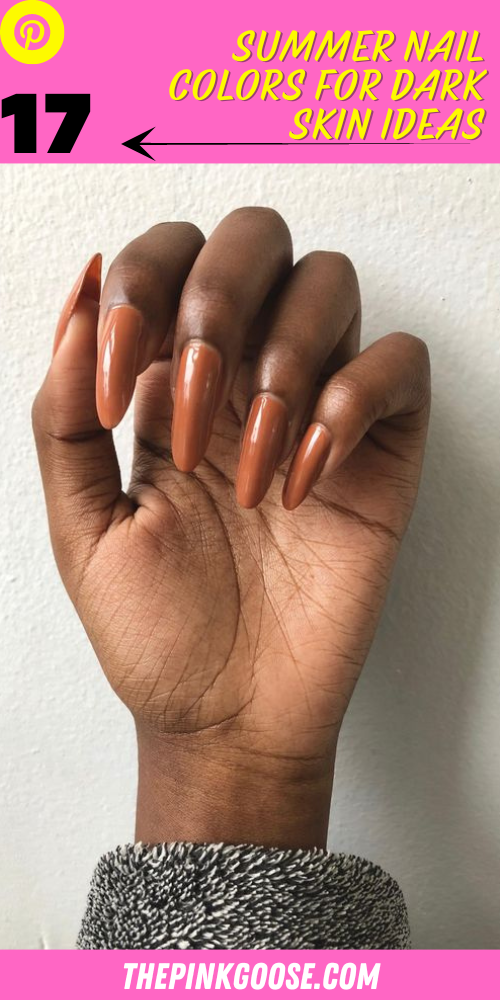 Earthy Taupe
Taupe is a versatile and universally flattering shade. Its gray undertones make it an excellent choice for a subtle and modern look.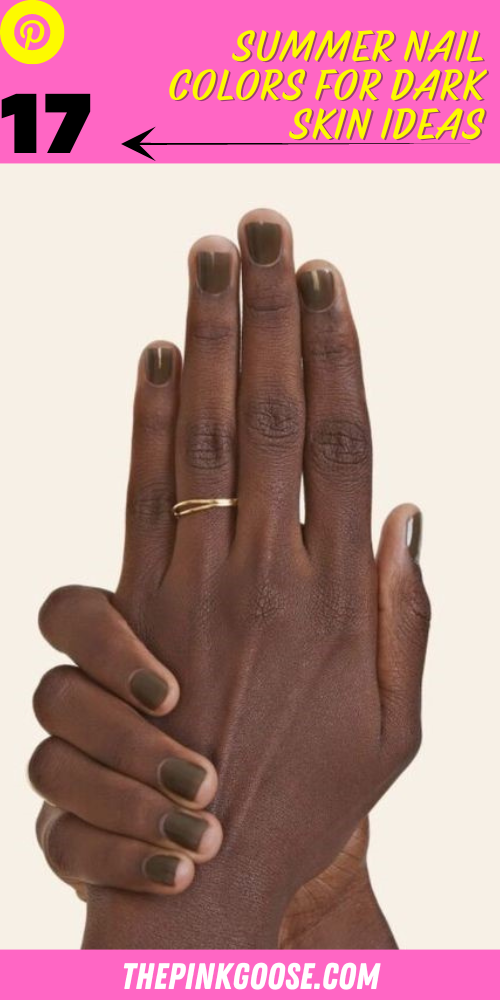 Nude Elegance
Embrace your natural beauty with nude shades that match your skin tone. Nude polishes create a clean and polished appearance that enhances the beauty of dark skin.
Golden Goddess
Gold is a timeless and luxurious choice for dark skin tones. Opt for metallic gold or experiment with gold glitter for a glamorous and eye-catching manicure.
Silver Sparkle
Silver nails can add a sleek and modern touch to your look. Choose chrome silver or holographic silver shades for a futuristic and mesmerizing effect.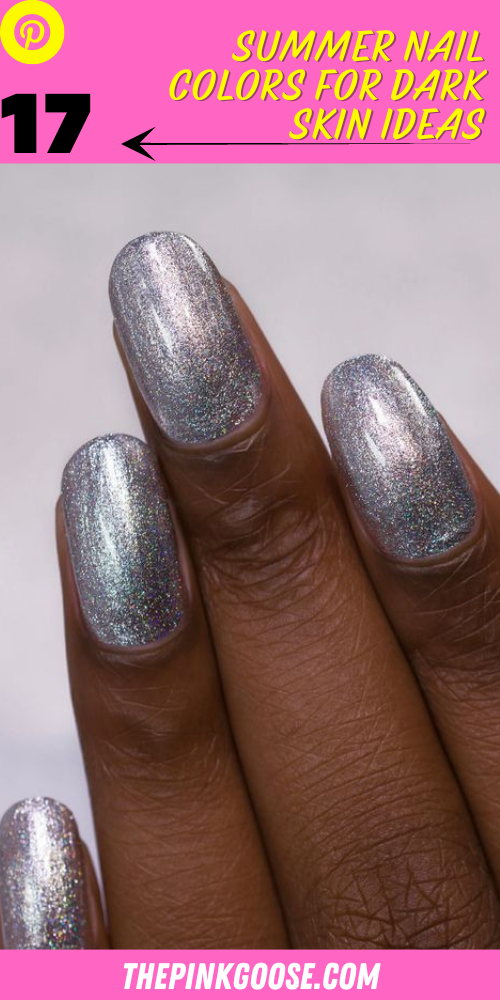 Bronze Beauty
Bronze is a warm and radiant shade that beautifully complements dark skin. It adds a touch of sophistication and allure to your nails.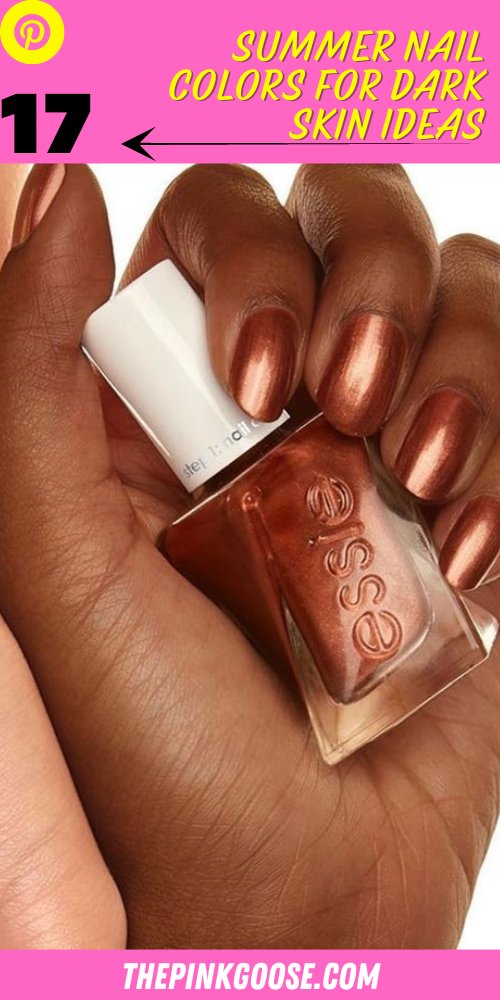 Baby Pink Bliss
Soft baby pink shades create a delicate and feminine look on dark skin. This romantic hue adds a subtle touch of elegance to your nails.