Hairstyle
15 Chic Ponytail with Bangs Hairstyle Ideas
A ponytail is a versatile and classic hairstyle that can be elevated with the addition of bangs. Fall 2023 brings forth an array of stylish ponytail with bangs hairstyle ideas that combine sophistication and trendiness. Whether you have short or long hair, we've curated a list of 15 chic ponytail with bangs looks to inspire your next hairstyling session. These hairstyles will add a touch of elegance and playfulness to your overall appearance, making them perfect for various occasions.
Sleek High Ponytail with Blunt Bangs
Achieve a polished and sleek look by combining a high ponytail with blunt-cut bangs. This hairstyle exudes sophistication and creates a clean and modern aesthetic.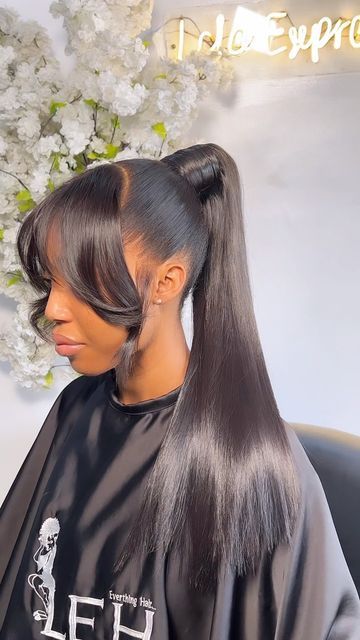 Messy Low Ponytail with Wispy Bangs
For an effortless and carefree vibe, opt for a messy low ponytail paired with wispy bangs. This style adds texture and movement to your hair while framing your face with soft and wispy bangs.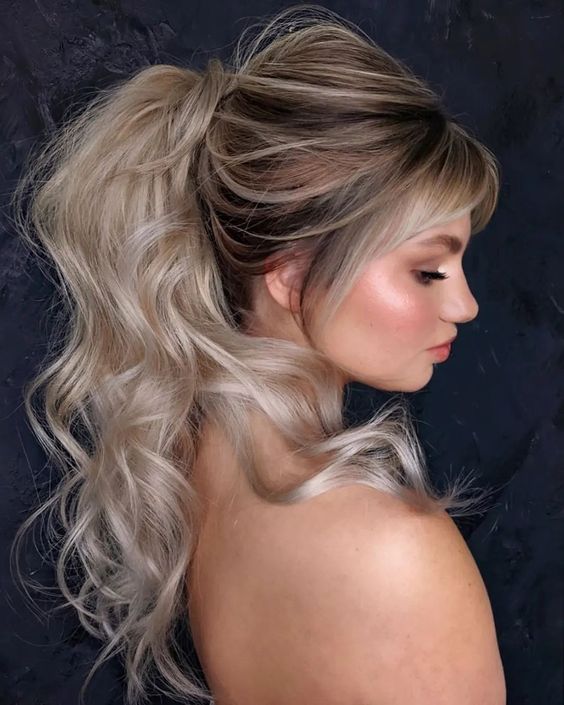 Half-Up Ponytail with Side-Swept Bangs
Create a charming and romantic look by styling a half-up ponytail and pairing it with side-swept bangs. This hairstyle adds volume and dimension to your hair while showcasing your bangs in a flattering way.
Sleek Ponytail with Bangs
Make a bold statement with a sleek ponytail and micro bangs. This edgy and fashion-forward hairstyle exudes confidence and adds a unique and eye-catching element to your overall look.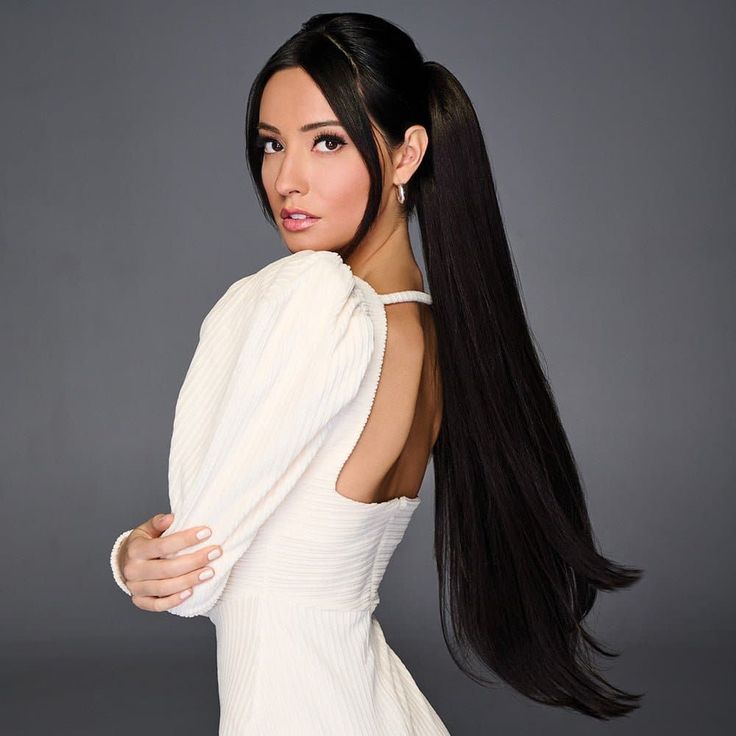 Bubble Ponytail with Curtain Bangs
Elevate your ponytail game by creating a bubble ponytail and pairing it with curtain bangs. This trendy hairstyle adds a playful and whimsical touch to your look, making it perfect for casual outings and social events.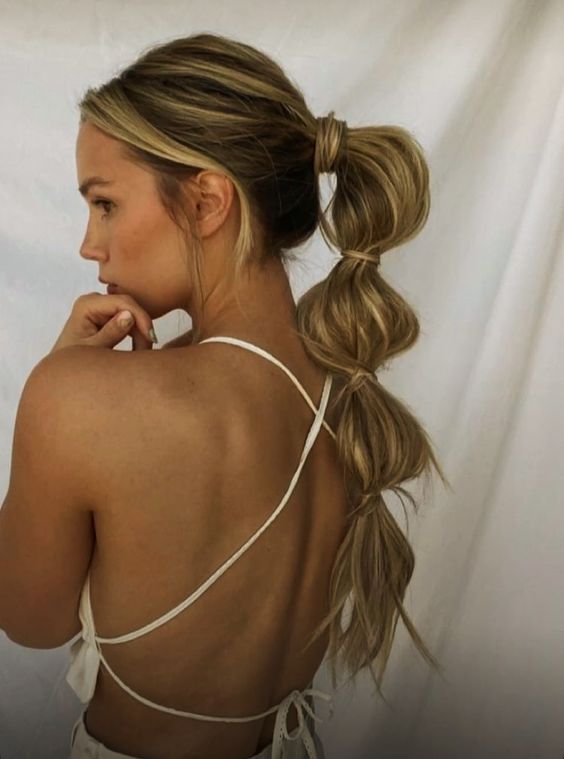 Textured Ponytail with Side-Swept Bangs
Add texture and volume to your ponytail by incorporating loose waves or curls. Pair it with side-swept bangs for a chic and stylish appearance that effortlessly frames your face.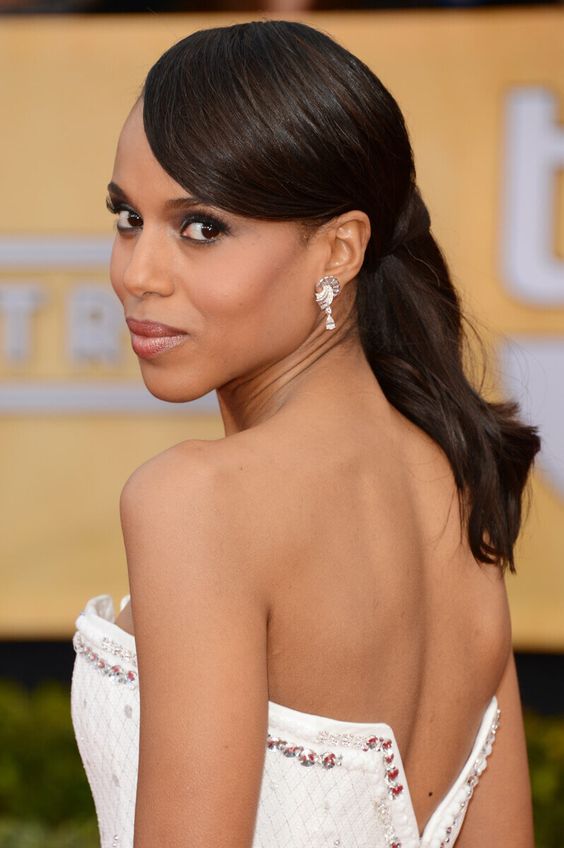 High Ponytail with Bardot Bangs
Channel your inner retro goddess with a high ponytail and Bardot bangs. This hairstyle combines a voluminous high ponytail with soft, swept-over bangs, creating a glamorous and vintage-inspired look.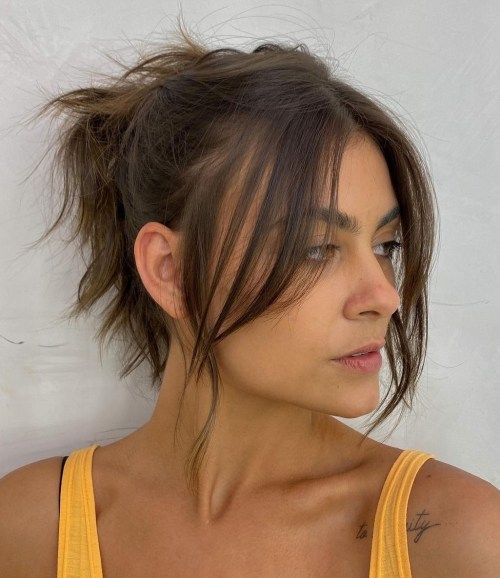 Wrapped Ponytail with Fringe Bangs
Upgrade your ponytail by wrapping a strand of hair around the hair tie for a polished finish. Pair it with fringe bangs that graze your eyebrows for a chic and trendy vibe.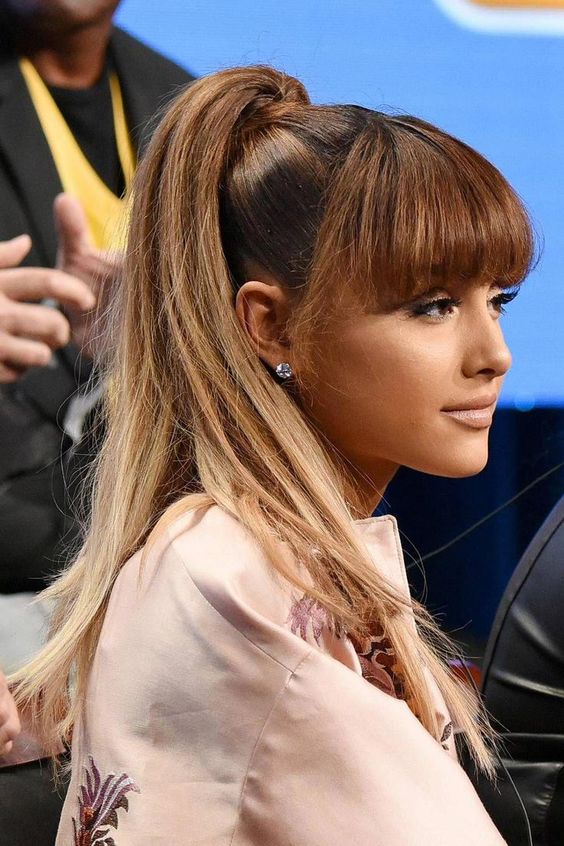 Braided Ponytail with Curtain Bangs
Add intricacy to your ponytail by incorporating a braid into the hairstyle. Pair it with curtain bangs for a bohemian-inspired look that showcases both elegance and playfulness.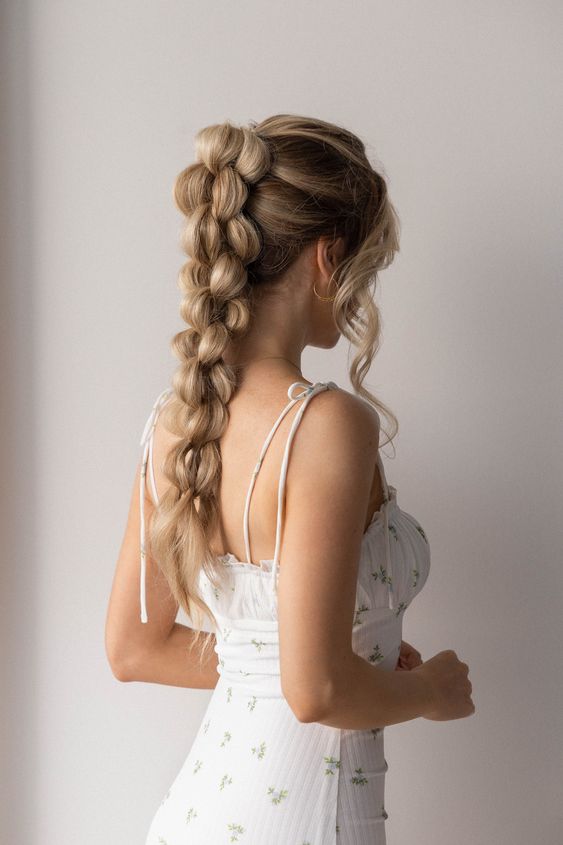 Low Ponytail with Baby Bangs
Opt for a low ponytail and pair it with baby bangs for a unique and edgy appearance. Baby bangs add a touch of attitude and create a modern and bold statement.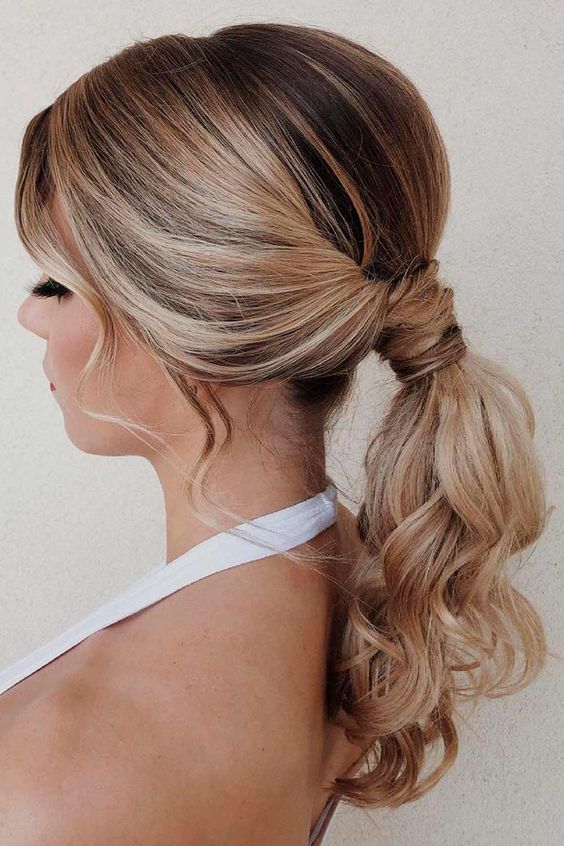 Voluminous Ponytail with Feathered Bangs
Create a glamorous and voluminous ponytail by adding height at the crown. Pair it with feathered bangs that frame your face and enhance your features, making for an elegant and feminine style.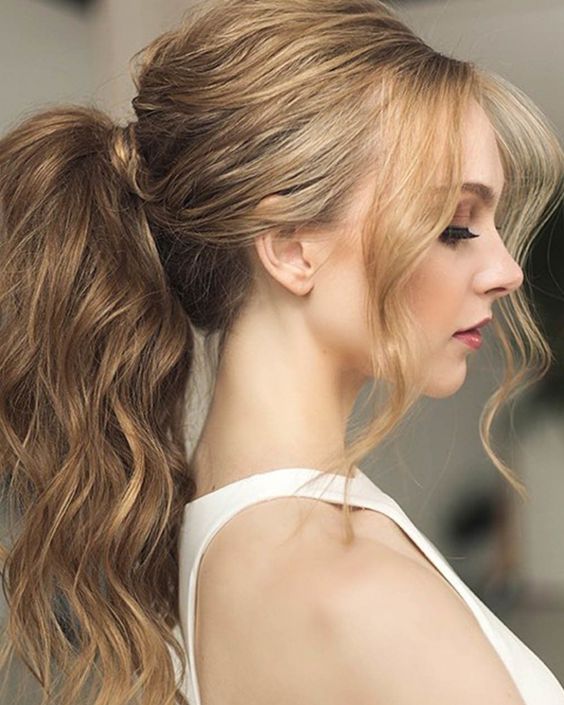 Ponytail with Side Bangs and Face-Framing Layers
Style your ponytail with side-swept bangs and face-framing layers for a flattering and youthful look. This hairstyle softens the angles of your face and adds movement to your hair.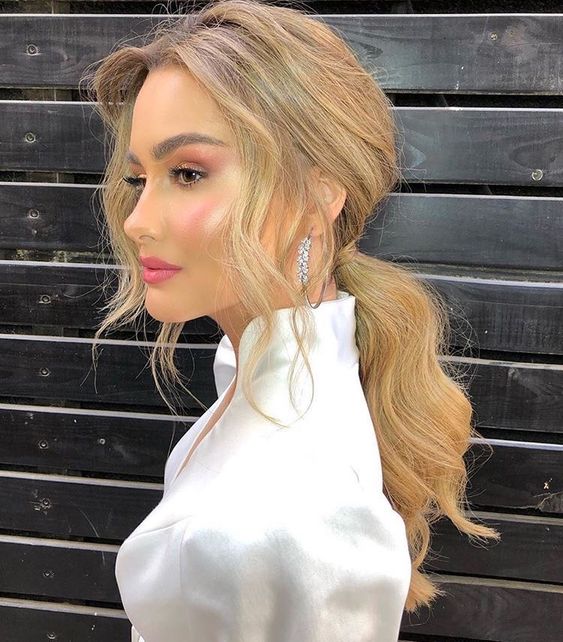 Textured Low Ponytail with Micro Fringe
Achieve a trendy and modern aesthetic with a textured low ponytail and a micro fringe. This hairstyle adds texture and volume to your hair while the micro fringe adds a unique and eye-catching element.
Wraparound Ponytail with Curtain Bangs
Create a sophisticated and elegant look with a wraparound ponytail and curtain bangs. The wraparound technique gives the illusion of a polished and seamless ponytail, while the curtain bangs frame your face beautifully.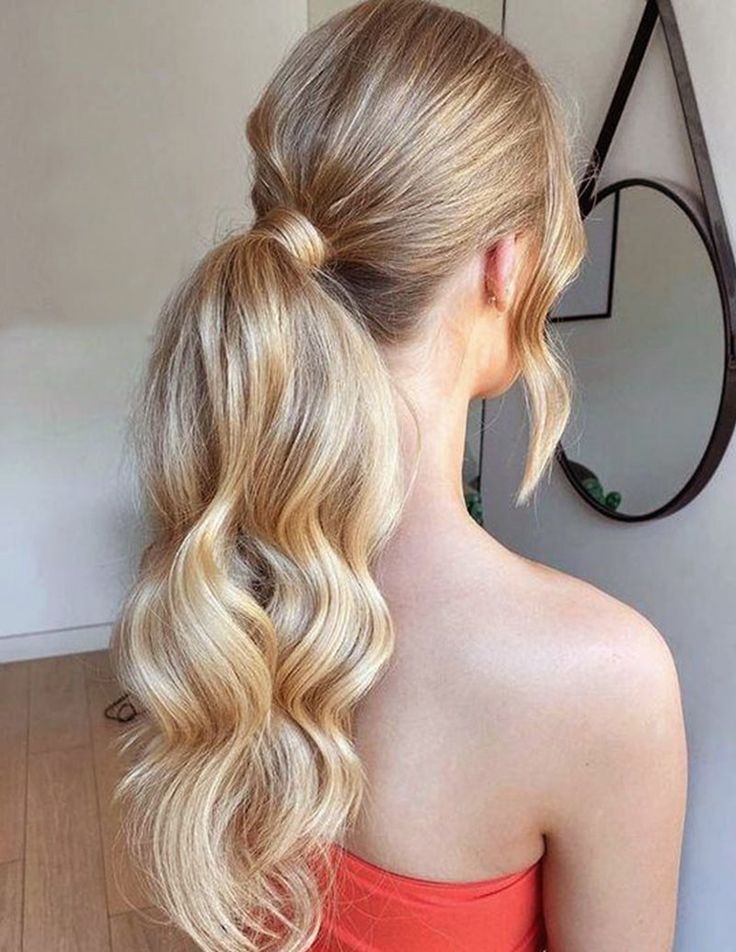 Braided Ponytail with Side Bangs
Combine two popular elements – a braided hairstyle and side bangs – by styling a braided ponytail with side-swept bangs. This chic and intricate hairstyle is perfect for special occasions or when you want to make a statement.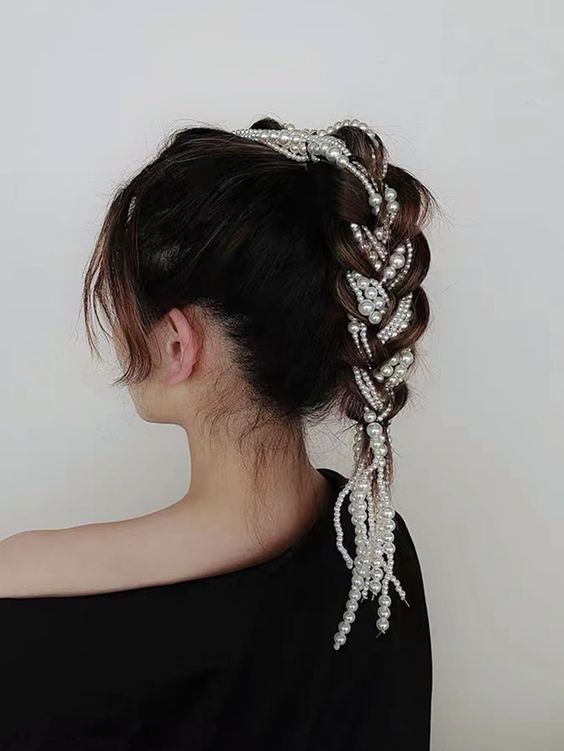 Save Pin