Hairstyle
15 Gorgeous Long Haircuts with Bangs
Long hair offers versatility and allows for various styling options, including the addition of bangs. Bangs can transform your look and add a touch of personality to your long locks. Whether you prefer blunt, side-swept, or textured bangs, we've compiled 15 beautiful long haircuts with bangs to inspire your next hairstyle update.
Blunt Bangs with Long Layers
Achieve a sleek and polished look with blunt bangs paired with long layers. This haircut adds structure to your face while the layers create movement and dimension throughout your long hair.
Side-Swept Bangs with Face-Framing Layers
Create a soft and feminine look with side-swept bangs and face-framing layers. The gentle sweep of the bangs and the layered framing around the face beautifully enhance your features.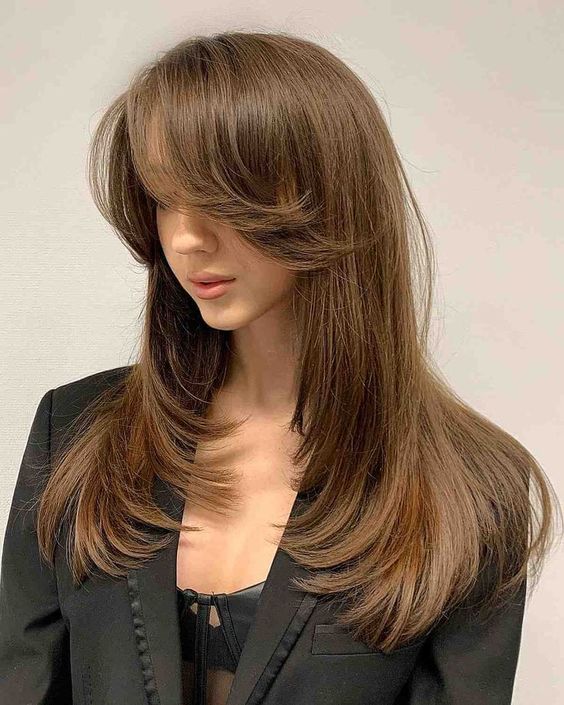 Wispy Bangs with Cascading Waves
Combine wispy bangs with cascading waves for a romantic and bohemian-inspired look. This hairstyle exudes a carefree and effortless vibe, perfect for a laid-back and feminine style.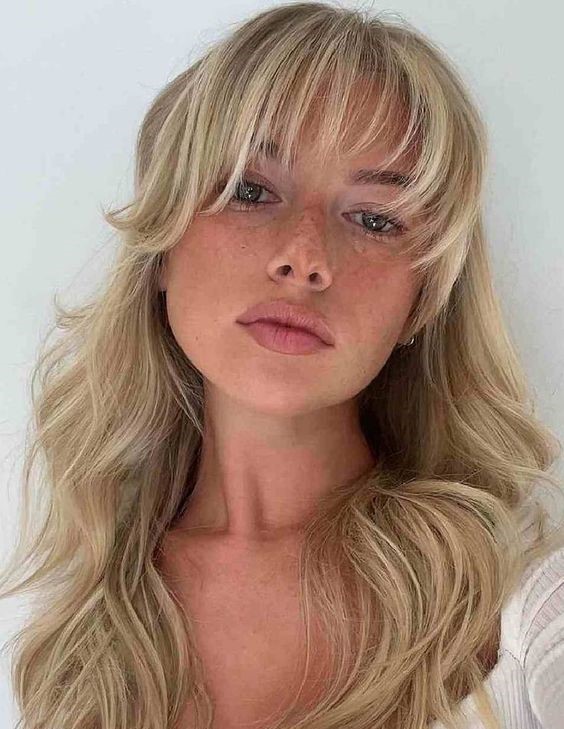 Curtain Bangs with Long Beachy Waves
Embrace the trendy curtain bangs with long beachy waves. The parted bangs effortlessly frame your face while the tousled waves add a touch of texture and a beachy vibe to your long hair.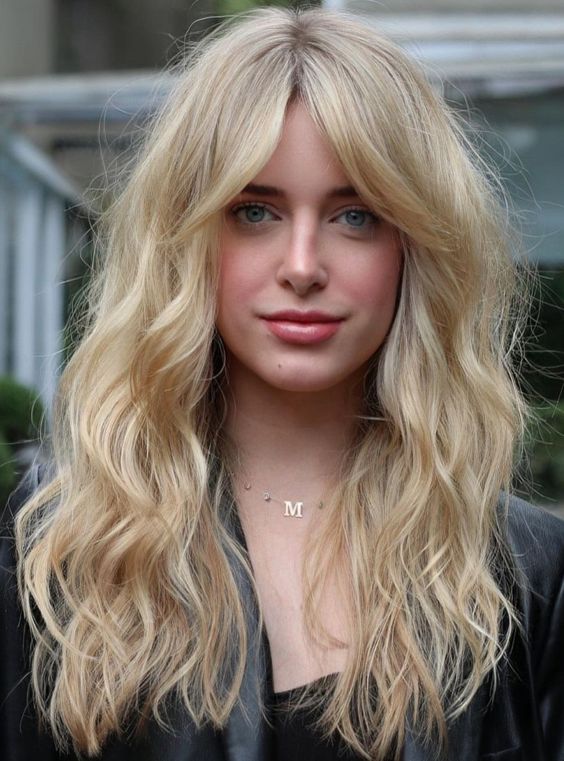 Blunt Bangs with Straight Hair
Go for a bold and modern look with blunt bangs paired with straight hair. This hairstyle exudes confidence and adds a striking element to your long locks.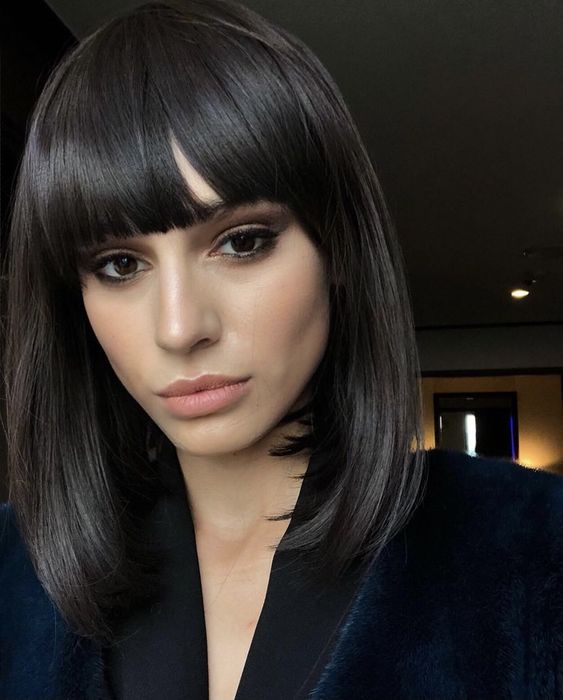 Layered Bangs with Textured Ends
Add texture and movement to your long hair with layered bangs and textured ends. This combination creates a playful and dynamic hairstyle that's perfect for showcasing your vibrant personality.
Baby Bangs with Long Sleek Hair
Make a statement with baby bangs paired with long, sleek hair. This edgy and fashion-forward look adds an element of uniqueness and draws attention to your facial features.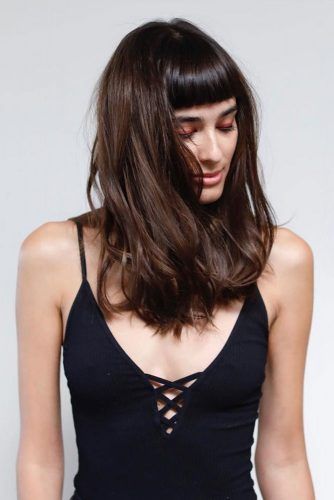 Feathered Bangs with Voluminous Curls
Incorporate feathered bangs with voluminous curls for a glamorous and retro-inspired hairstyle. The combination of feathered bangs and bouncy curls creates a timeless and elegant look.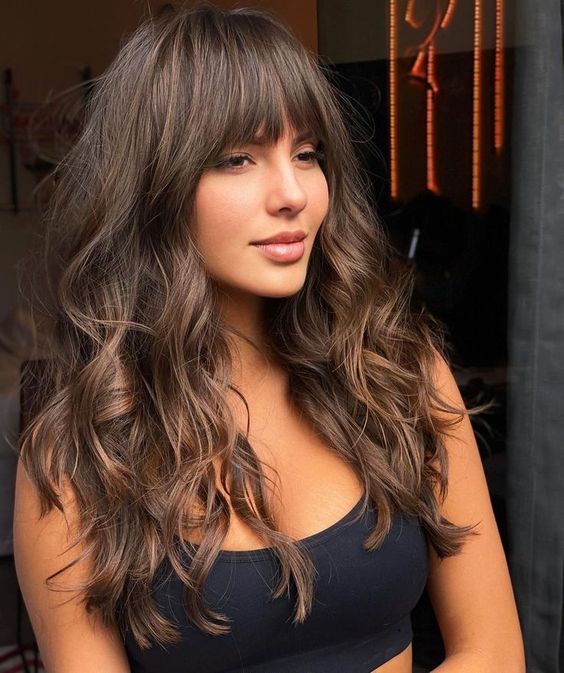 Side-Swept Bangs with Half-Updo
Combine side-swept bangs with a half-updo for a chic and sophisticated style. Gather the top section of your long hair into a half-updo while allowing the side-swept bangs to frame your face, creating a polished and elegant look.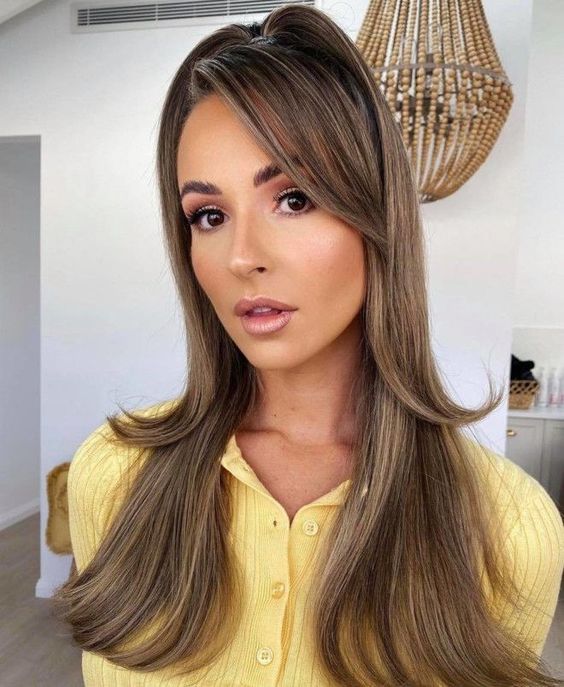 Shaggy Bangs with Messy Bun
Create a trendy and effortless look with shaggy bangs and a messy bun. The shaggy bangs add a touch of playfulness to the hairstyle, while the messy bun adds texture and a casual vibe to your long hair.
Micro Bangs with Braided Crown
Make a bold and artistic statement with micro bangs paired with a braided crown. The micro bangs draw attention to your forehead, while the braided crown adds a touch of intricacy and femininity to the overall hairstyle.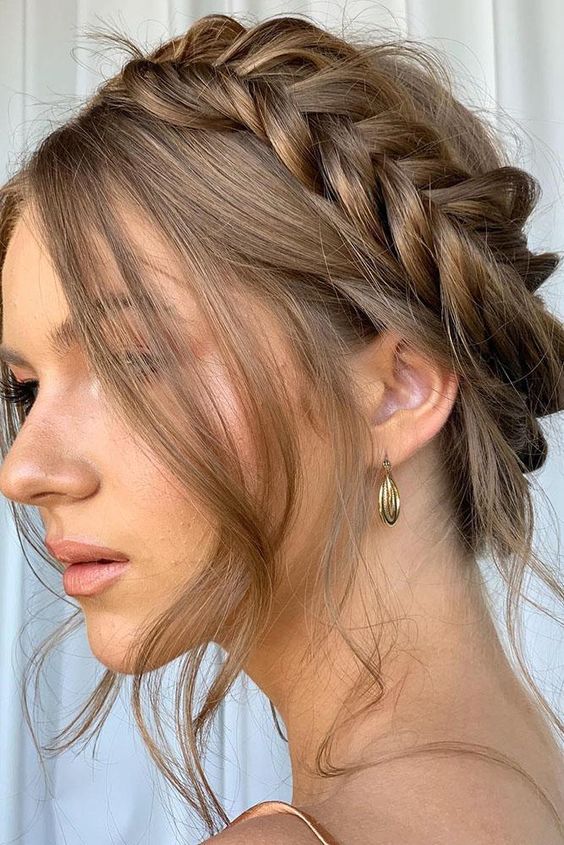 Side-Parted Bangs with Straight Hair
Achieve a classic and timeless look with side-parted bangs paired with straight hair. The side part adds sophistication, and the straight locks create a sleek and polished appearance.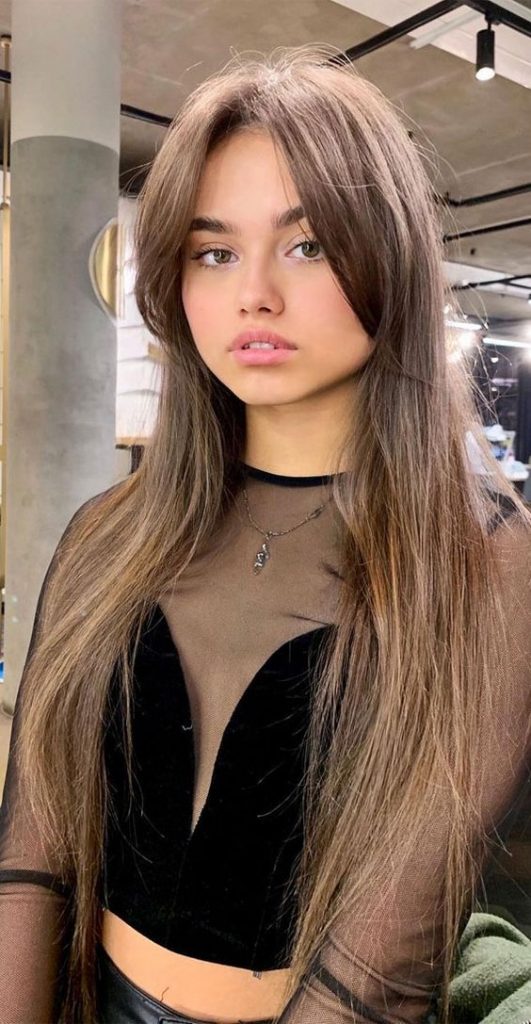 Tapered Bangs with Layered Hair
Opt for tapered bangs with layered hair for a modern and stylish haircut. The tapered bangs create a soft and face-framing effect, while the layers add movement and texture to your long hair.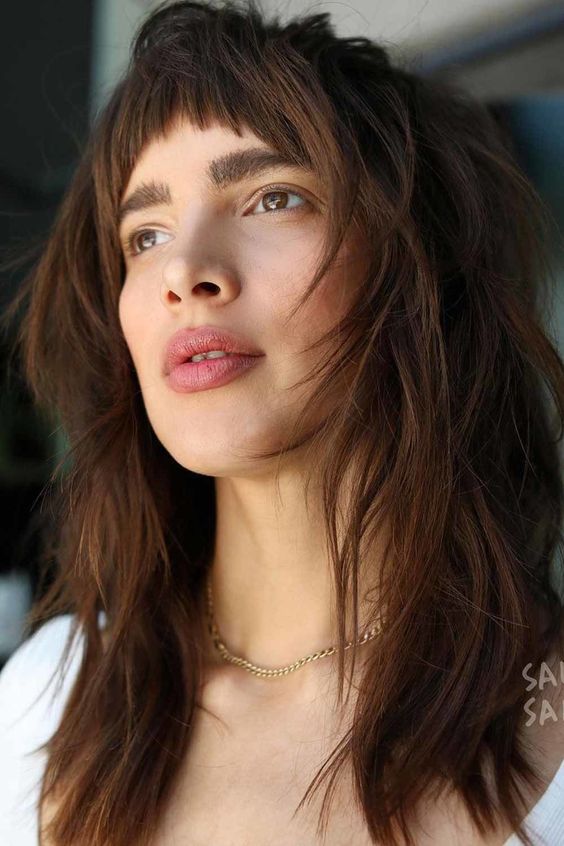 Curly Bangs with Long Natural Curls
Embrace your natural curls by incorporating curly bangs with long natural curls. This hairstyle celebrates your natural texture and creates a cohesive and voluminous look.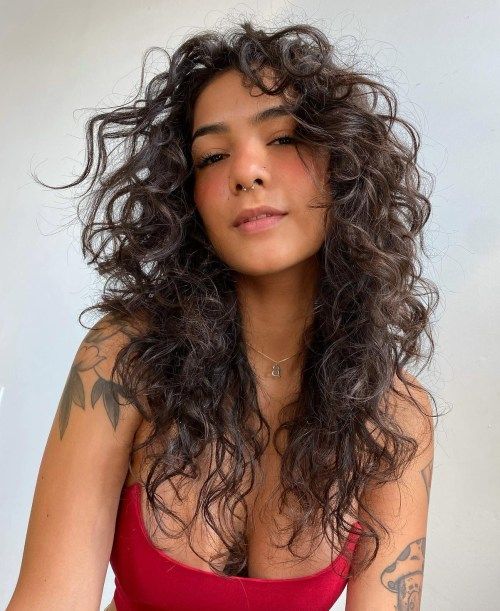 Asymmetrical Bangs with Textured Ends
Add an element of asymmetry to your long hair with asymmetrical bangs paired with textured ends. This edgy and unconventional haircut adds a touch of uniqueness and individuality to your overall style.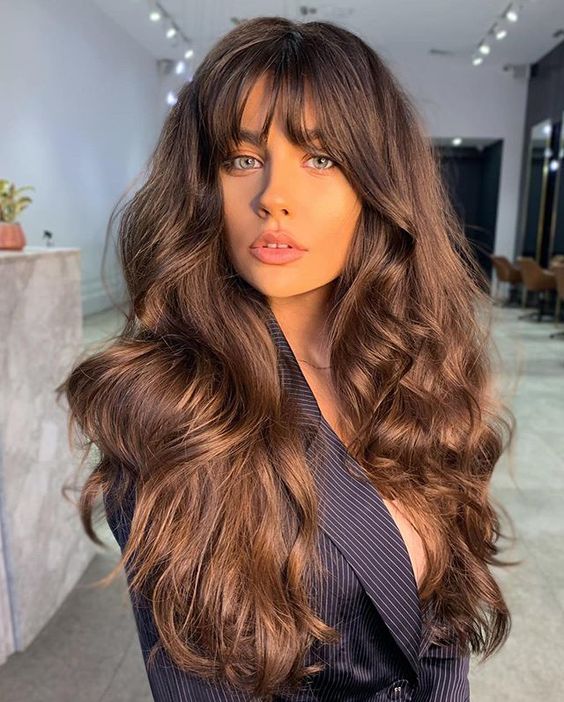 Save Pin