Hairstyle
17 Bold and Spiky Pixie Haircut Ideas for a Daring Look
The spiky pixie haircut is a statement-making hairstyle that's all about boldness and confidence. With its textured layers and edgy spikes, this look is perfect for those who want to embrace a daring and rebellious appearance. In this article, we present 17 bold spiky pixie haircut ideas that will inspire you to rock this edgy hairstyle with attitude and style.
1. Classic Spiky Pixie:
Embrace the beauty of the spiky pixie with textured layers and spiked ends, creating a bold and modern look.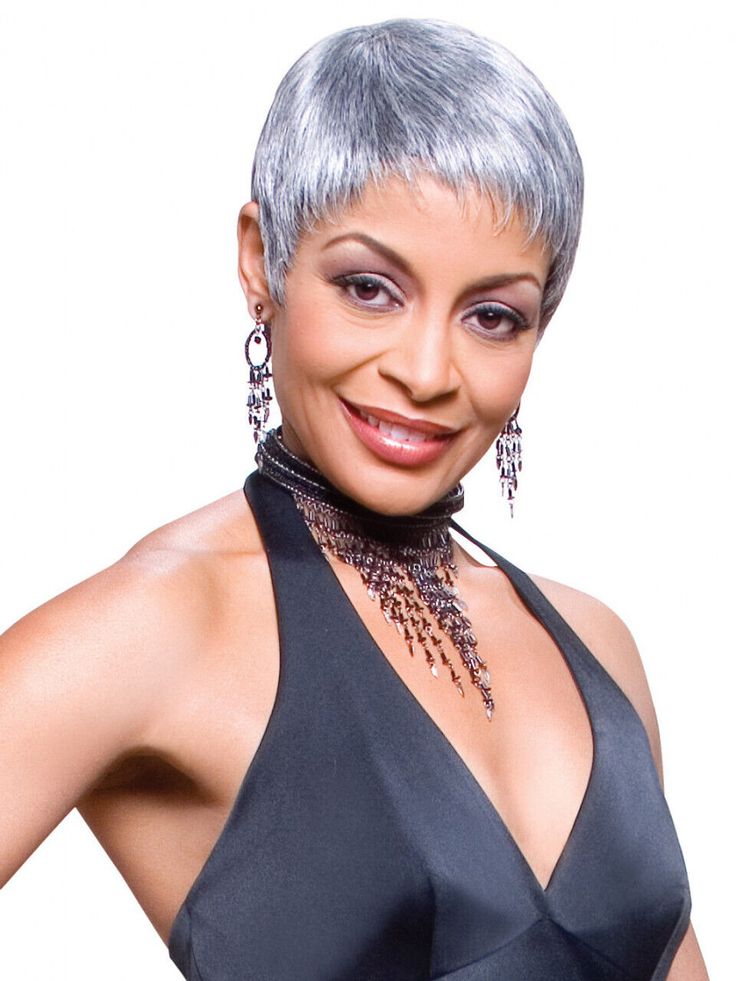 2. Spiky Pixie with Undercut:
Incorporate an undercut into your spiky pixie for a bold contrast between the longer top layers and shaved sides.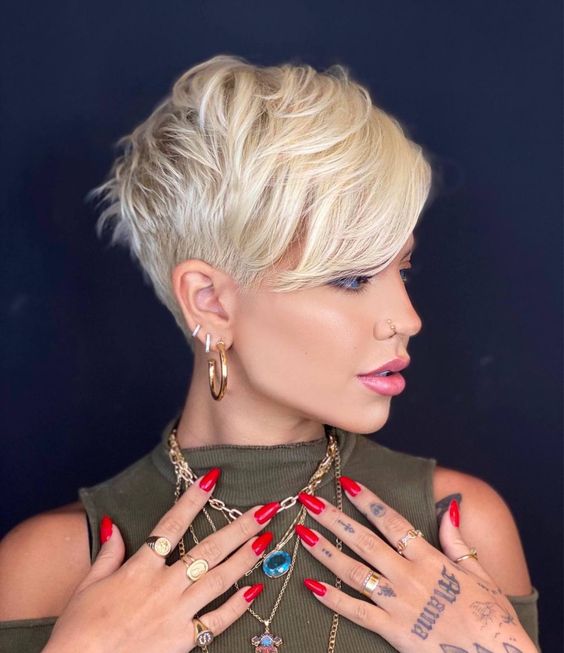 3. Messy Spiky Pixie:
Add intentional messiness to your spiky pixie with tousled texture, creating an effortlessly cool appearance.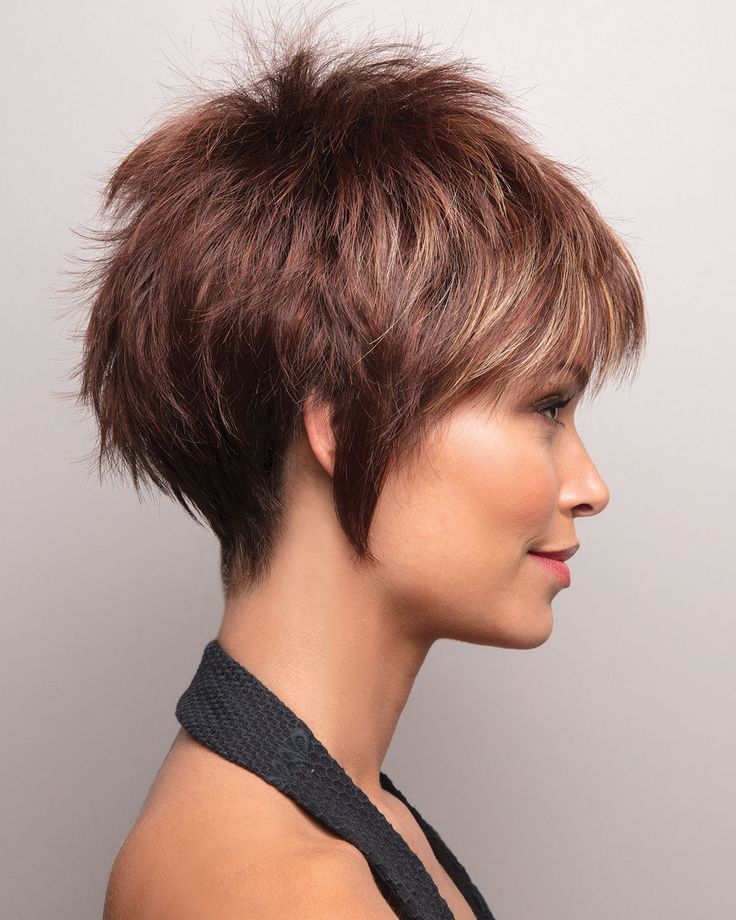 4. Spiky Pixie with Shaved Patterns:
Incorporate shaved patterns or designs into your spiky pixie for an extra dose of edge and personality.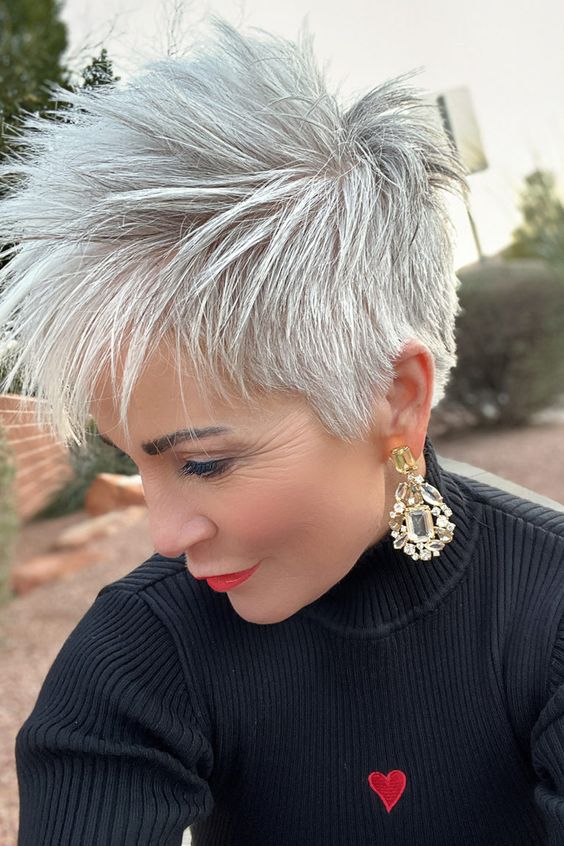 5. Spiky Pixie with Bold Color:
Opt for a vibrant and unconventional hair color, such as a bold hue or pastel shade, to enhance the rebelliousness of your spiky pixie.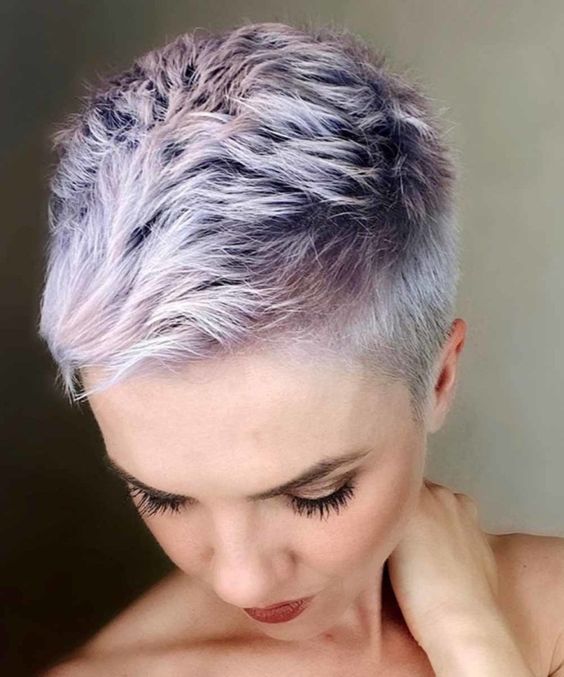 6. Long-Top Spiky Pixie:
Choose a longer top section in your spiky pixie to create more dramatic spikes that stand out and command attention.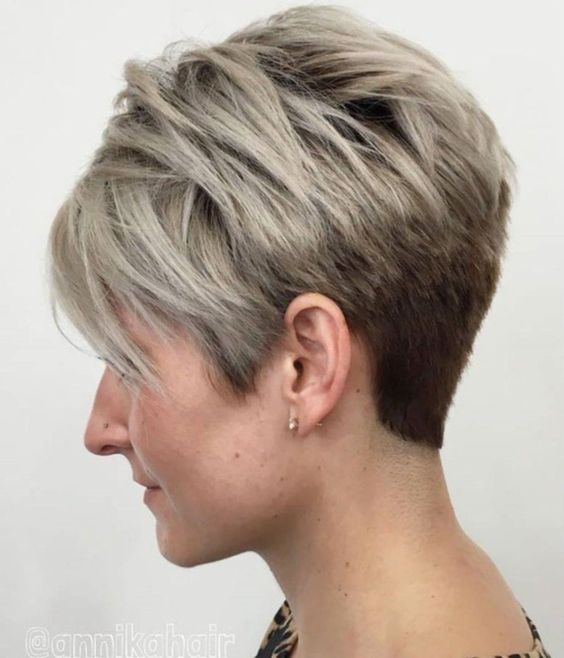 7. Spiky Pixie with Side-Swept Bangs:
Pair your spiky pixie with side-swept bangs for a playful and stylish contrast between the spiked top and textured fringe.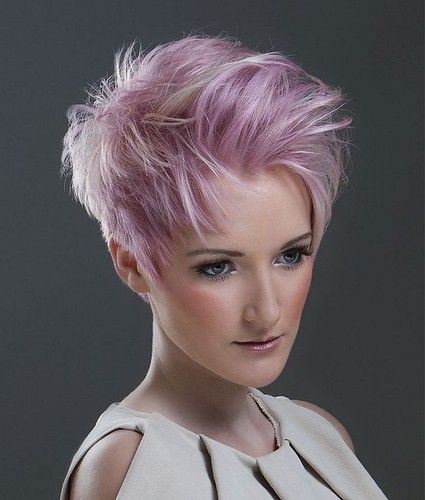 8. Spiky Pixie with Mohawk Influence:
Incorporate elements of a mohawk into your spiky pixie by styling the center section into higher, more defined spikes.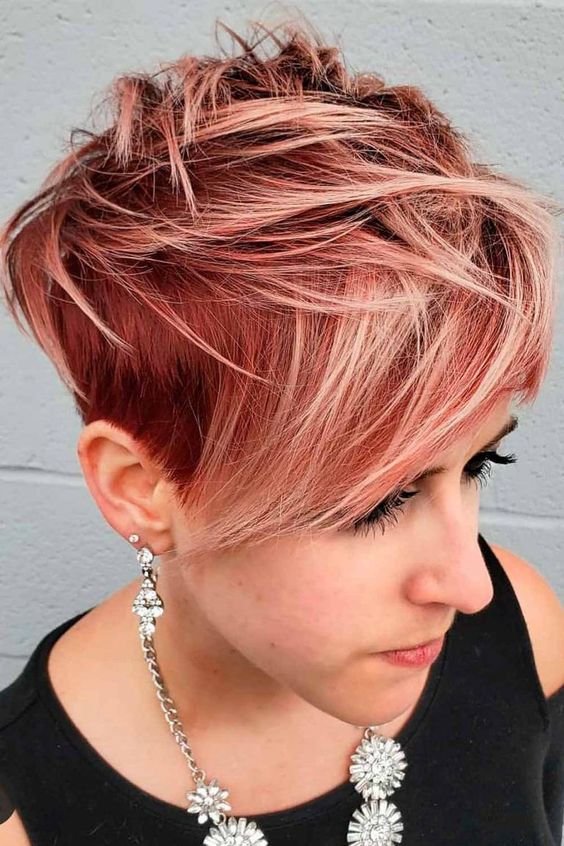 9. Spiky Pixie with Stacked Layers:
Add stacked layers to the back of your spiky pixie for extra volume and texture, creating a dynamic and bold appearance.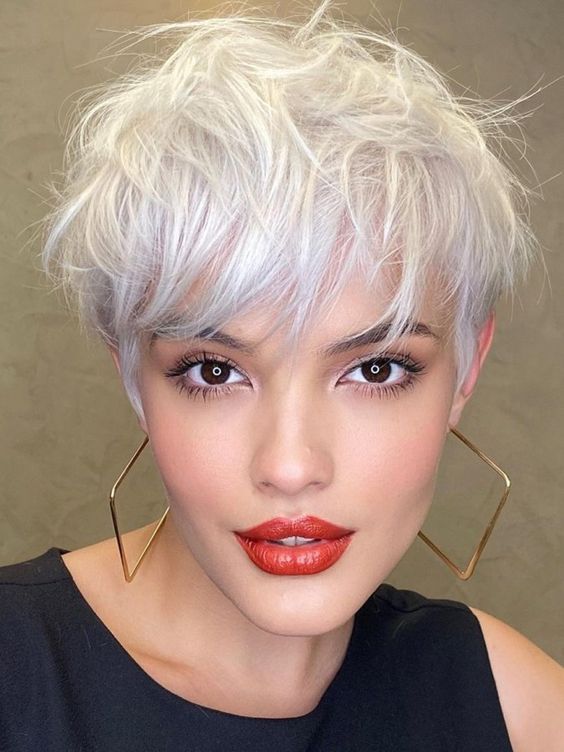 10. Spiky Pixie with Faux Hawk Twist:
Create a faux hawk effect by styling the middle section of your spiky pixie into a sleek and defined peak.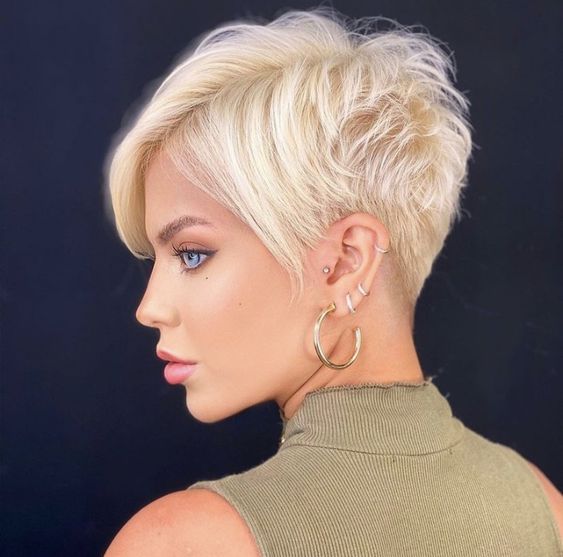 11. Spiky Pixie with Short Bangs:
Opt for short and spiky bangs that blend seamlessly with the textured layers of your spiky pixie, adding a bold frame for your face.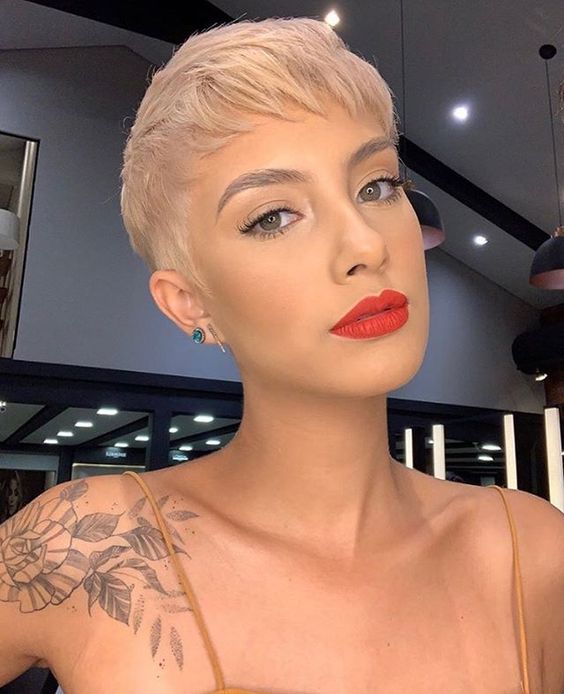 12. Spiky Pixie with Tapered Sides:
Choose tapered sides for your spiky pixie to create a gradual transition from longer spikes on top to shorter sides.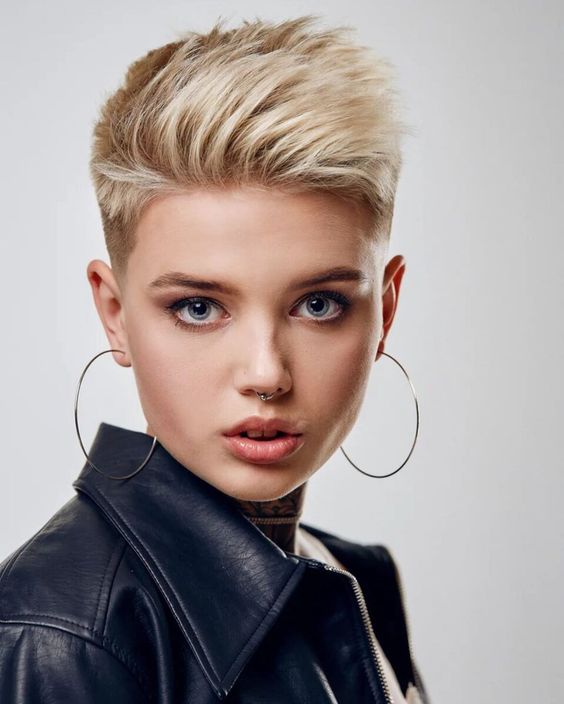 13. Textured Spiky Pixie:
Enhance the texture of your spiky pixie with layers and tousled waves, creating a chic and effortless appearance.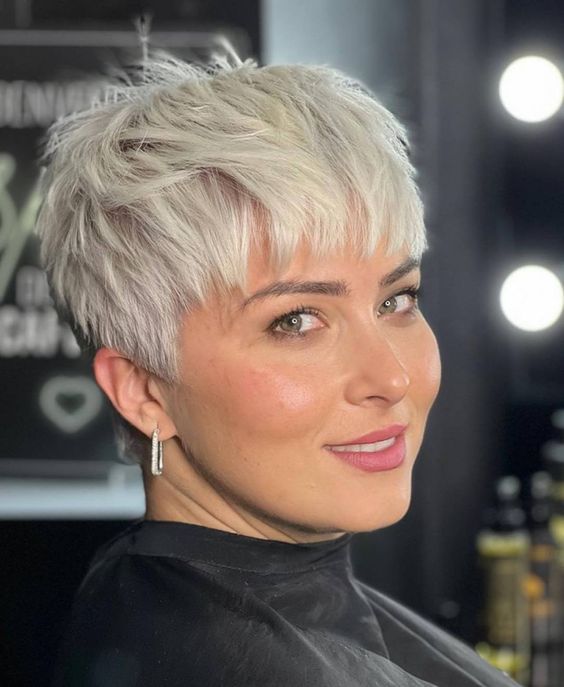 14. Spiky Pixie with Angular Fringe:
Create an angular fringe in your spiky pixie for a unique and edgy twist on the classic style.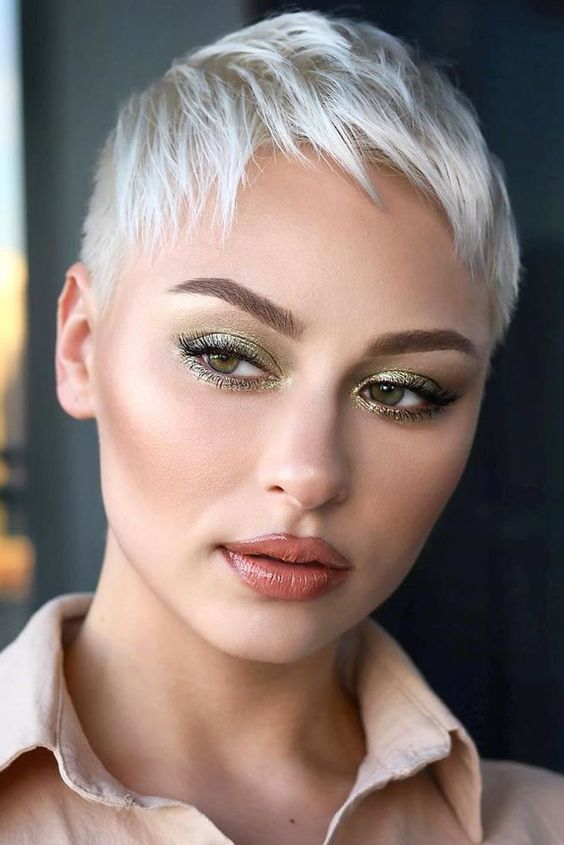 15. Spiky Pixie with Volume Boost:
Add volume to your spiky pixie by using texturizing products and teasing the top layers, creating bold and attention-grabbing spikes.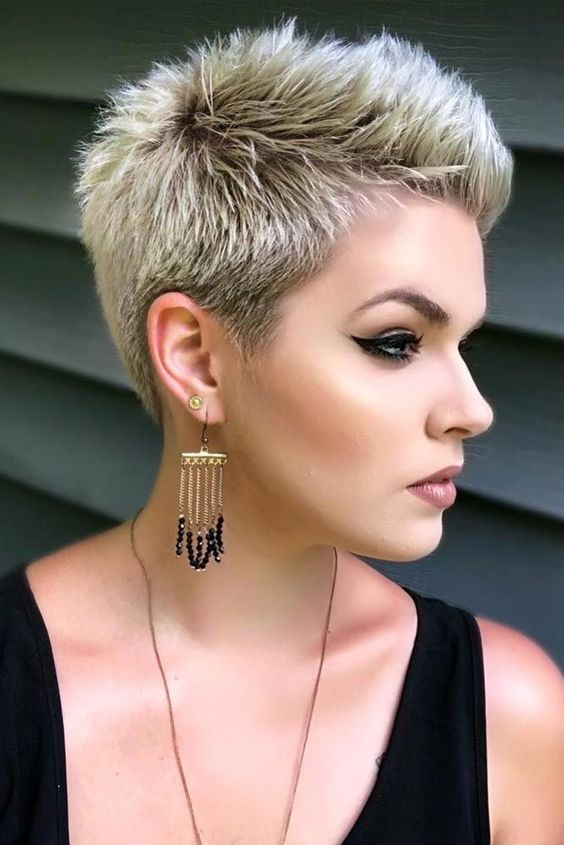 16. Spiky Pixie with Choppy Layers:
Incorporate choppy layers throughout your spiky pixie for a dynamic and modern look that exudes confidence.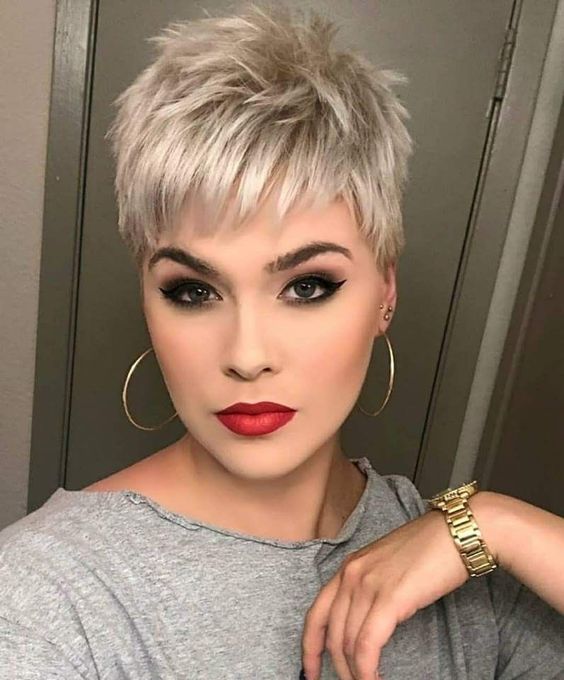 17. Spiky Pixie with Geometric Patterns:
Experiment with geometric patterns or lines in your spiky pixie, adding an artistic and unique touch to your hairstyle.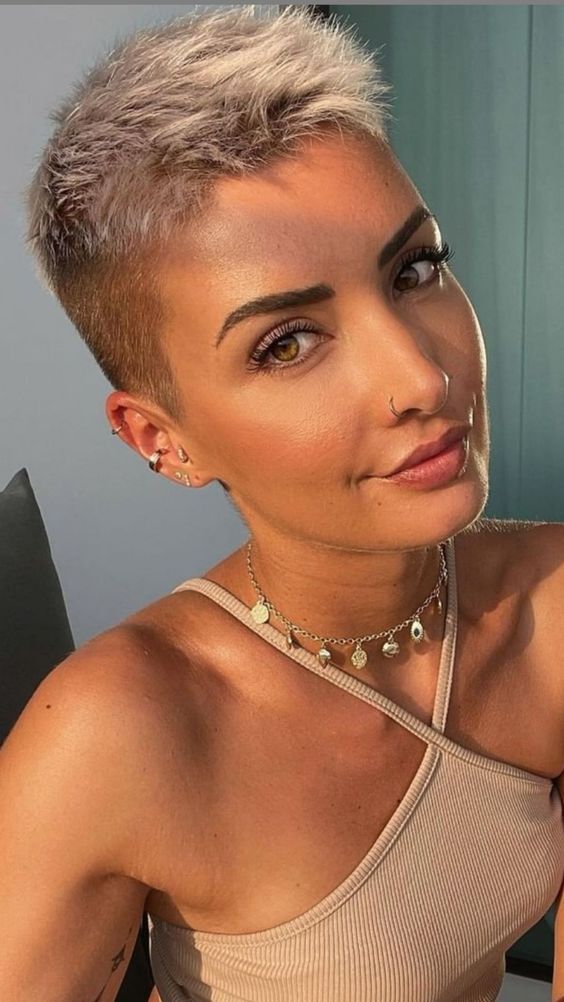 Save Pin