Nails
19 Chic French Nail Ideas for Fall 2023
French nails are a timeless and versatile manicure style that exudes elegance and sophistication. As we embrace the beauty of fall, it's the perfect time to give the classic French manicure a seasonal twist. From warm autumn hues to creative designs, here are 19 chic French nail ideas for fall 2023 to inspire your next manicure.
Burnt Orange French Tips
Infuse a touch of autumn warmth into your French manicure by replacing the traditional white tips with burnt orange. This rich and vibrant shade captures the essence of fall.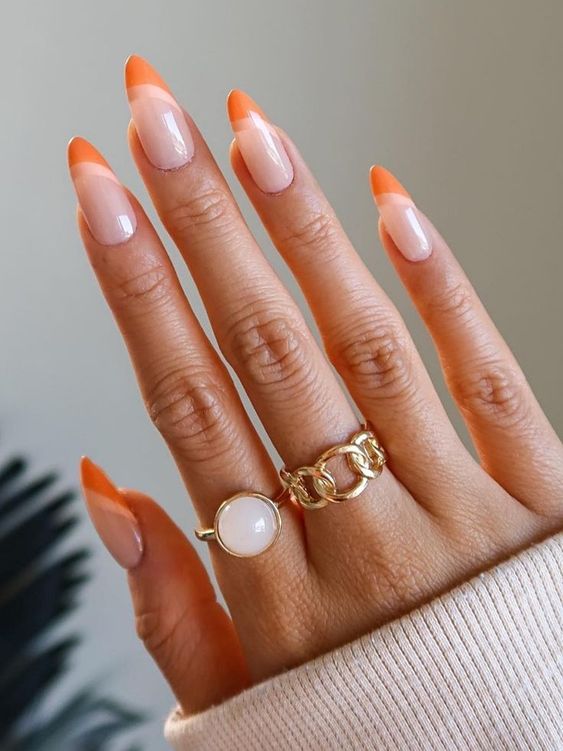 Matte French Nails
Create a modern and sophisticated look with matte French nails. Use matte top coat on the entire nail or just on the tips for an understated and chic manicure.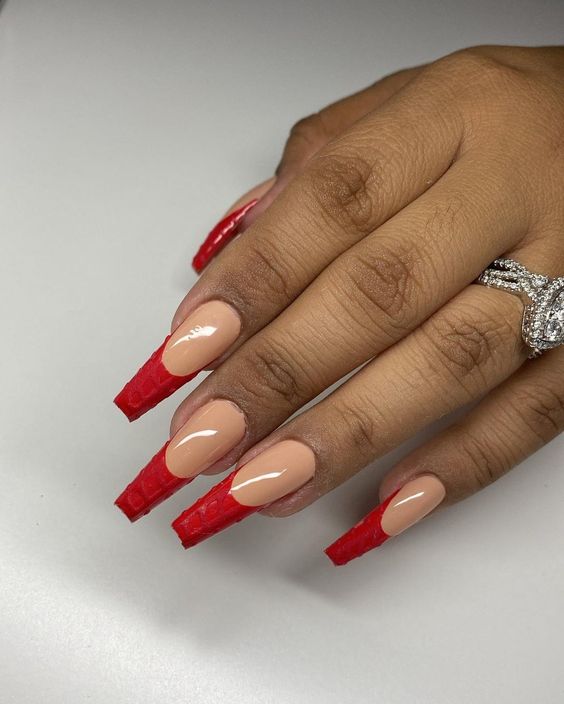 Burgundy French Tips
Add a touch of luxury and depth to your French manicure by opting for burgundy tips. This rich and deep hue complements fall's color palette perfectly.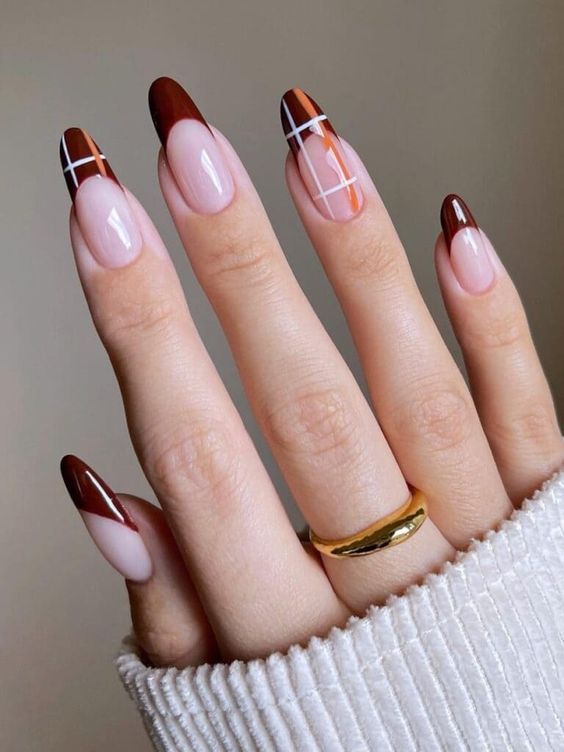 Glitter French Tips
Elevate your French manicure by adding a touch of sparkle with glittery tips. Choose a glitter polish that complements your fall outfit for a glamorous and eye-catching look.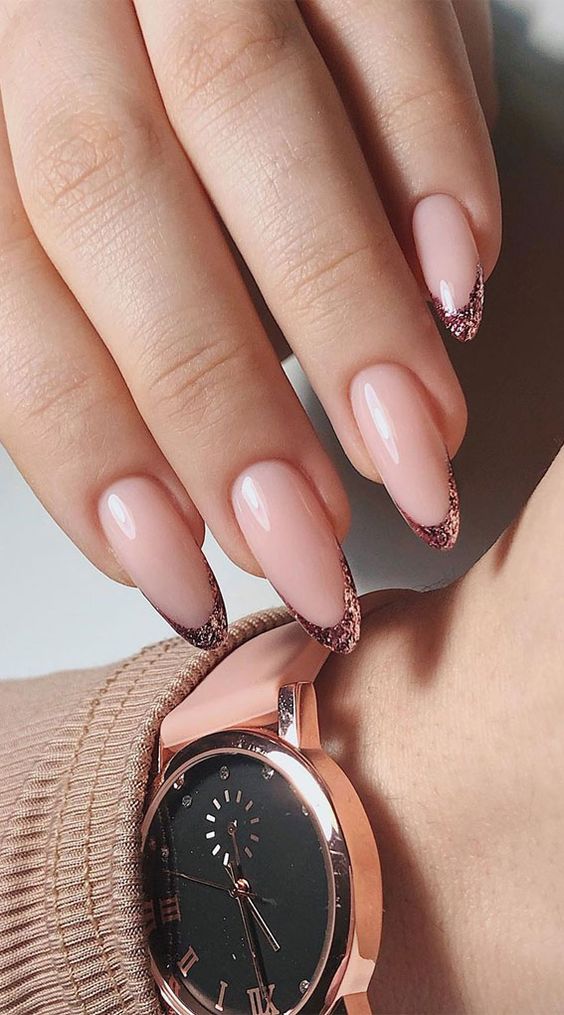 Metallic French Tips
Create a trendy and futuristic French manicure by using metallic polish for the tips. Shades like silver, gold, or rose gold add a touch of elegance and make a statement.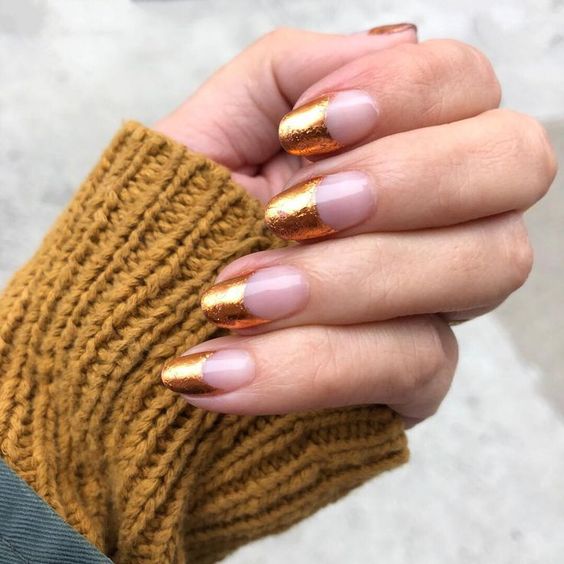 Olive Green French Tips
Capture the earthy tones of fall with olive green French tips. This muted and sophisticated shade is perfect for adding a touch of subtle color to your manicure.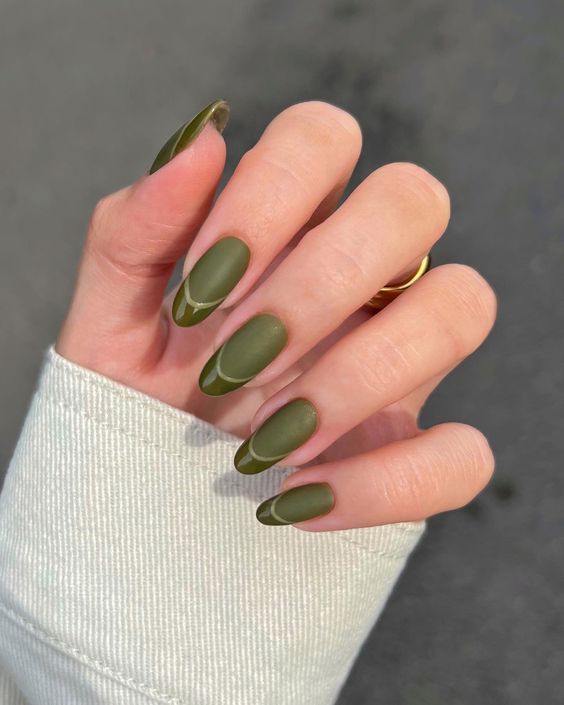 Fall Leaves French Nails
Embrace the beauty of fall foliage by incorporating hand-painted or nail art decals of autumn leaves onto your French manicure. This intricate design adds a seasonal touch to your nails.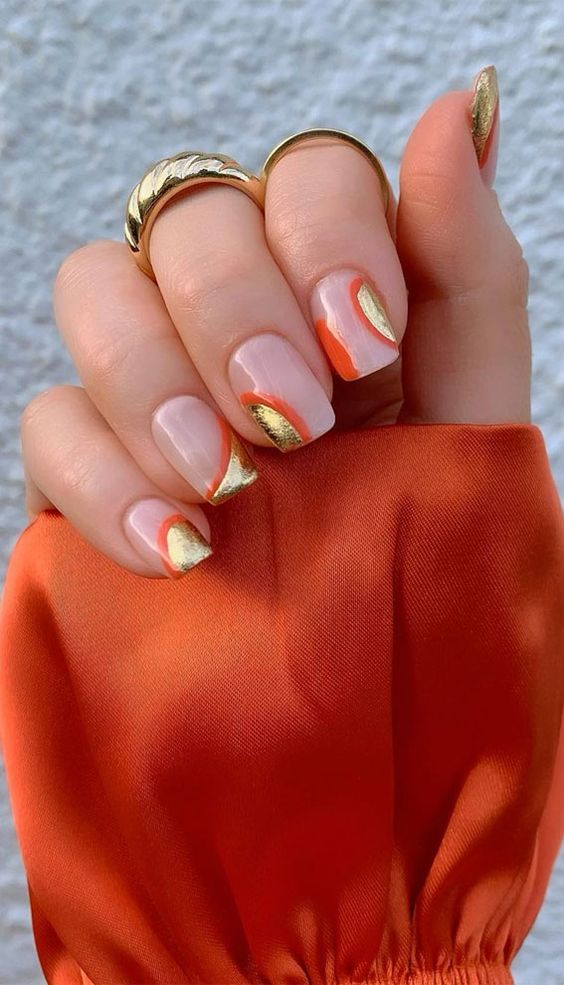 Plaid French Nails
Create a cozy and rustic look by painting plaid patterns onto your French manicure. Choose fall-inspired colors like red, orange, and brown for a charming and trendy manicure.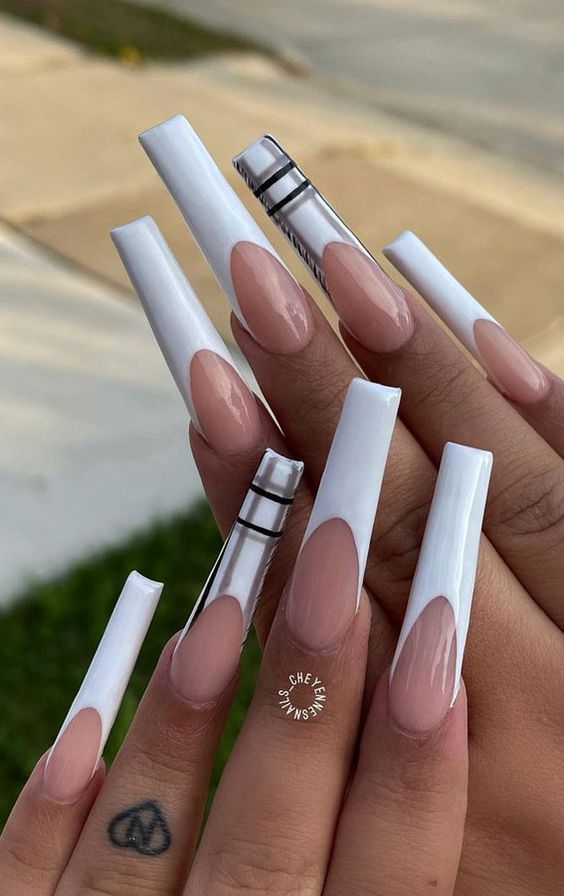 Glitter Gradient French Nails
Upgrade your French manicure with a glitter gradient effect. Apply a glitter polish from the tips, gradually fading it into the base color. This adds a touch of glamour and visual interest to your nails.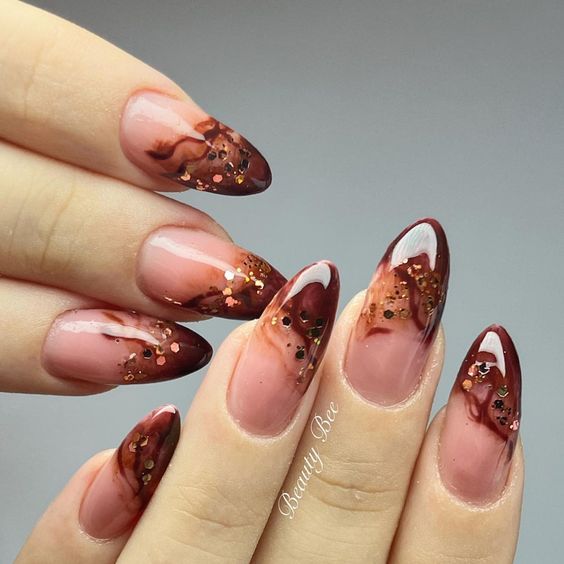 Pumpkin Spice French Nails
Channel the essence of fall with pumpkin spice-inspired French nails. Use a warm and spicy orange shade for the tips, reminiscent of everyone's favorite autumn drink.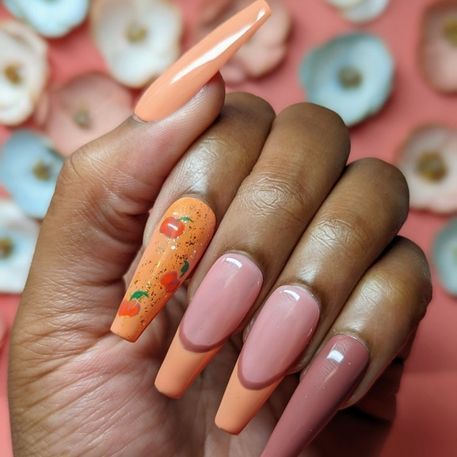 Smoky French Nails
Create a sultry and mysterious look with smoky French nails. Choose deep shades like charcoal gray or navy blue for the tips, adding an intriguing twist to the classic French manicure.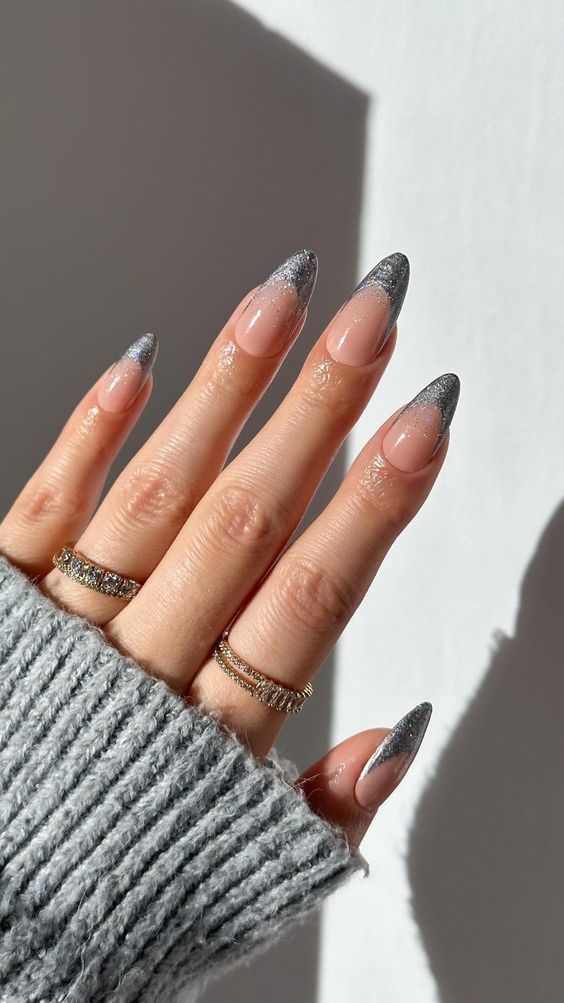 Geometric French Tips
Add a modern and artistic touch to your French nails with geometric patterns on the tips. Use thin lines, triangles, or squares to create a contemporary and eye-catching design.
Nude French Nails with Metallic Accent
Keep your French manicure minimalistic yet stylish by using a nude polish for the base and adding a metallic accent nail. Choose a metallic shade that complements your fall color scheme.
Fall-Inspired French Nail Art
Incorporate fall-inspired nail art onto your French manicure. Whether it's acorns, pumpkins, or cozy sweaters, these designs add a playful and whimsical touch to your nails.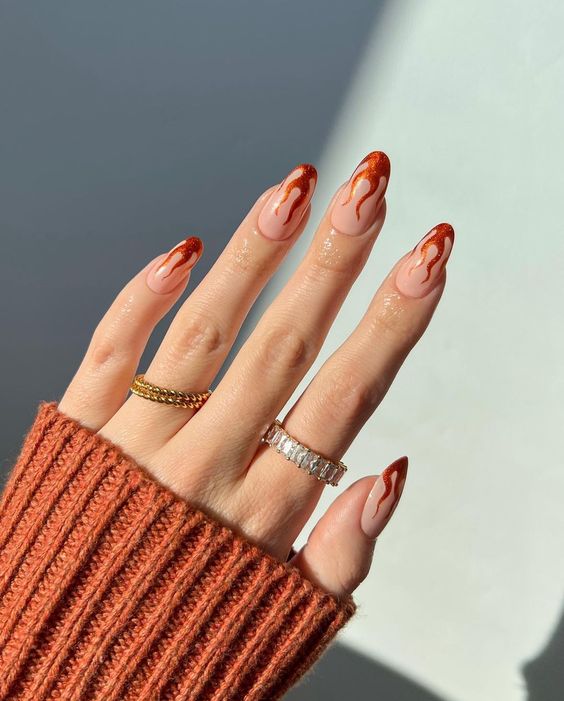 Rustic French Nails with Wood Grain Tips
Achieve a rustic and earthy look by painting wood grain patterns onto the tips of your French nails. This creative design adds a touch of nature to your manicure.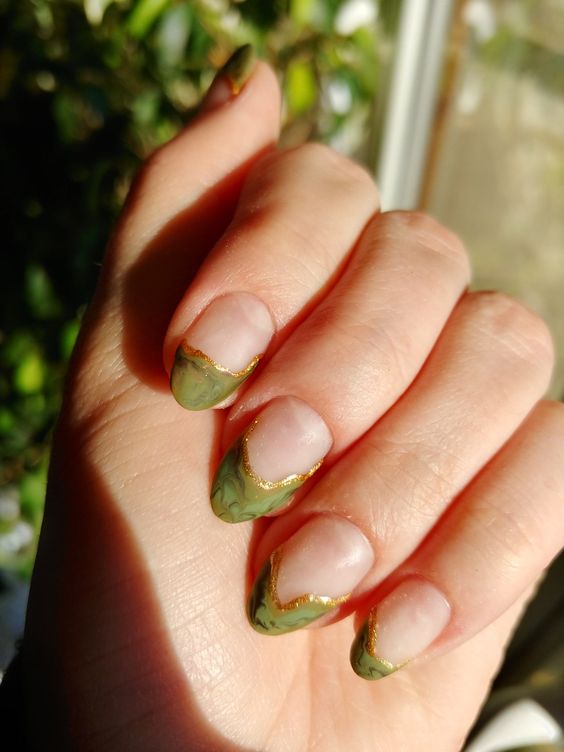 Matte French Nails with Foil Accent
Combine matte nails with a foil accent for a modern and captivating French manicure. Apply foil to one or two nails for astriking contrast against the matte base, creating a unique and eye-catching look.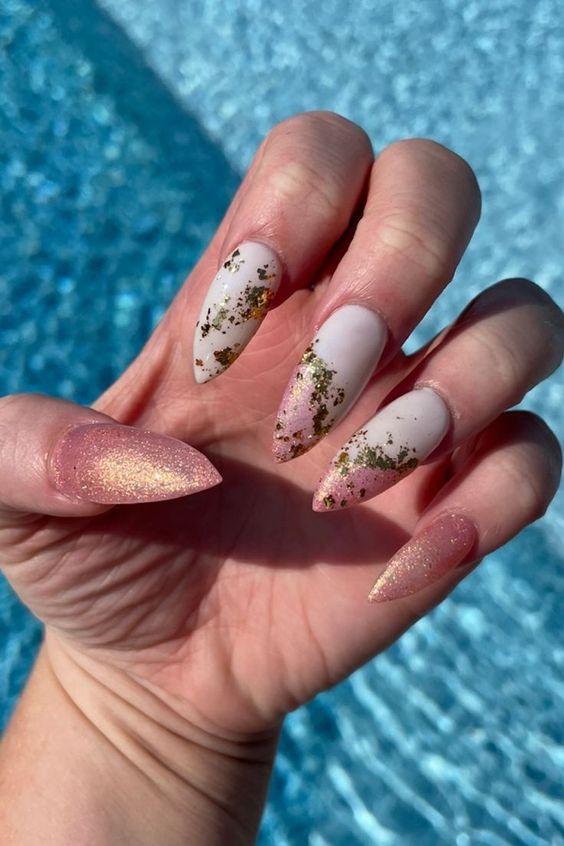 Deep Purple French Tips
Opt for a regal and sophisticated look by replacing the white tips with deep purple. This rich and luxurious shade adds depth and elegance to your French manicure.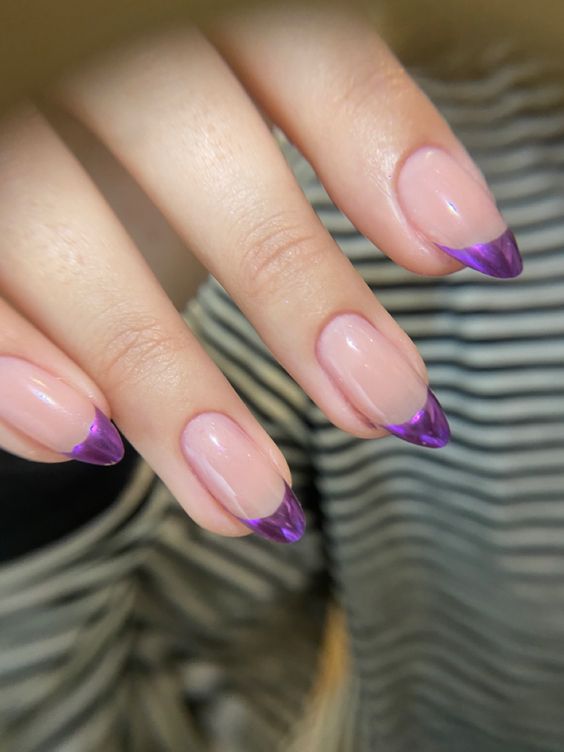 Abstract French Nails
Embrace your artistic side by painting abstract patterns on the tips of your French nails. Use bold and contrasting colors for a modern and creative manicure.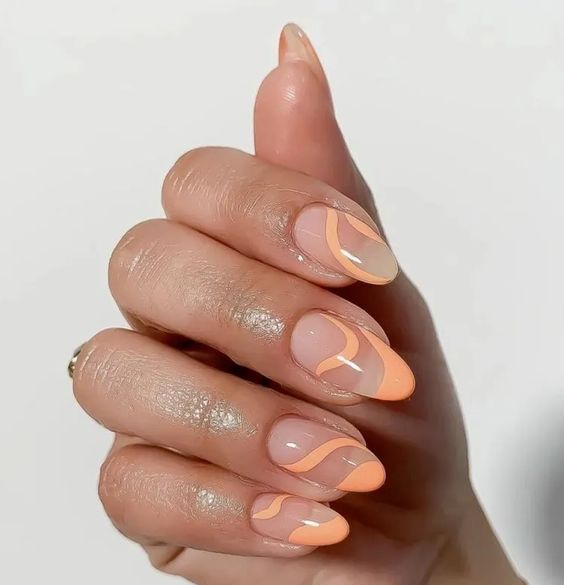 Gold Foil French Nails
Create a glamorous and luxurious French manicure by incorporating gold foil onto the tips. This dazzling detail adds a touch of opulence and makes a statement.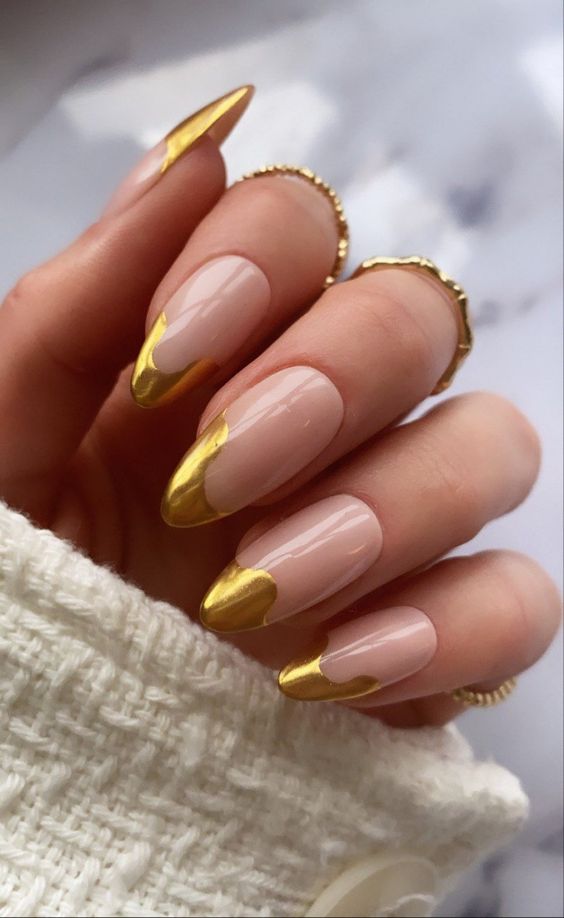 Save Pin