Nails
19 Glamorous Barbie Nails Acrylic Ideas to Make Your Manicure Pop!
If you're looking to take your nail game to the next level with some stunning Barbie-inspired acrylic designs, you've come to the right place! Barbie nails are all about embracing your inner diva and unleashing your creativity. These 19 acrylic ideas will help you channel your inner Barbie and flaunt a manicure that's fun, bold, and totally glamorous!
Barbie Pink Perfection
Embrace Barbie's signature color with this bold and beautiful all-pink acrylic set. Combine different shades of pink, add glitter accents, and throw in some cute Barbie decals for a playful touch.

Sparkling Barbie Dream
Get ready to shine with a mesmerizing set of glitter-infused Barbie nails. Experiment with holographic glitter or iridescent flakes to achieve a dreamy, ethereal look.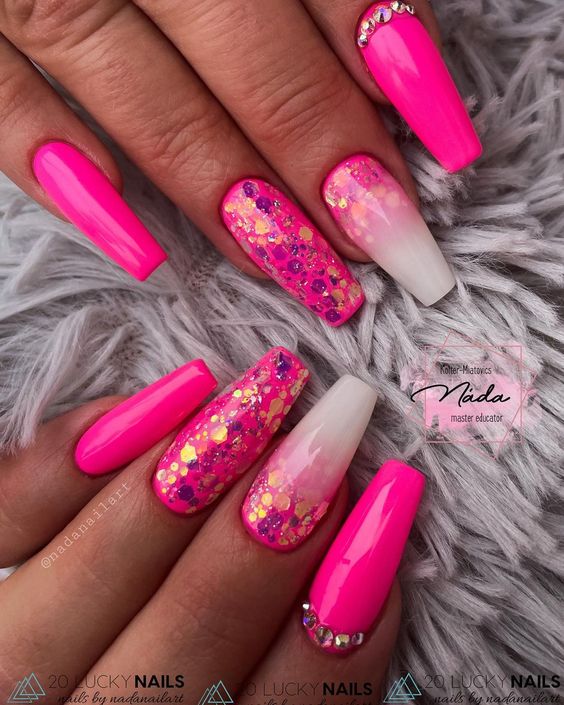 Barbie's Glamour Squad
Let Barbie's squad inspire you with nail art representing her best friends, like Stacey, Christie, and Teresa. Each nail can showcase a different character, capturing their unique styles and personalities.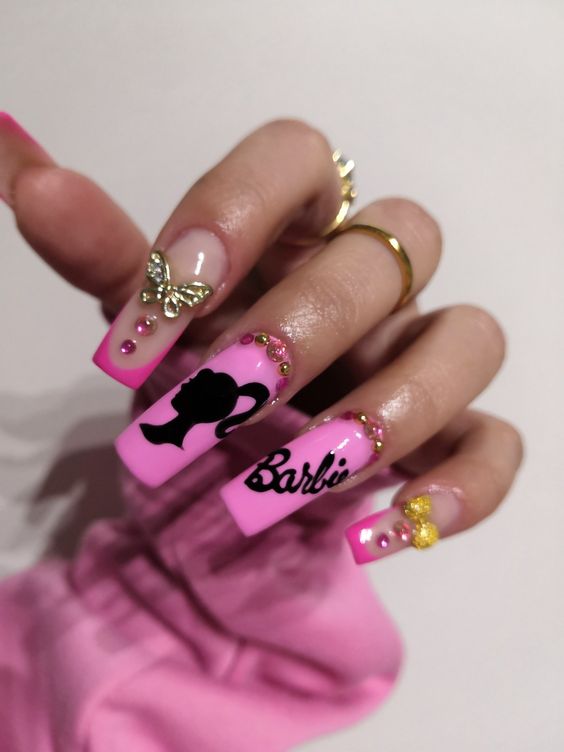 Barbie's Dream House
Recreate the iconic Barbie Dream House on your nails! Use vibrant colors, intricate detailing, and tiny accessories to bring this childhood favorite to life.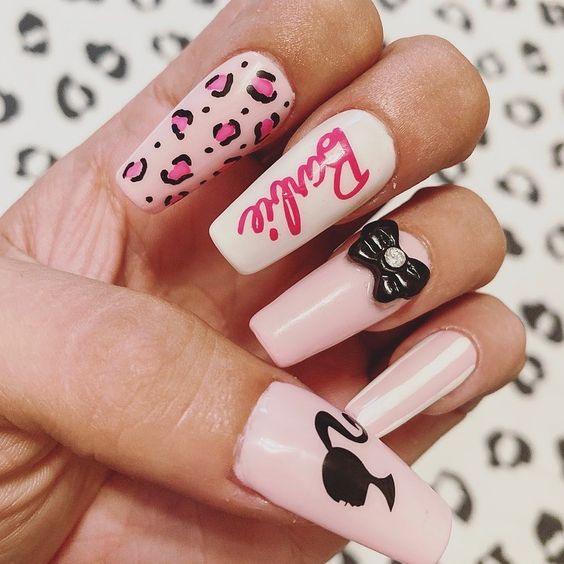 Barbie & Ken Love Story
Celebrate Barbie and Ken's timeless romance with a romantic-themed acrylic set. Incorporate heart motifs, roses, and the classic "B" and "K" initials.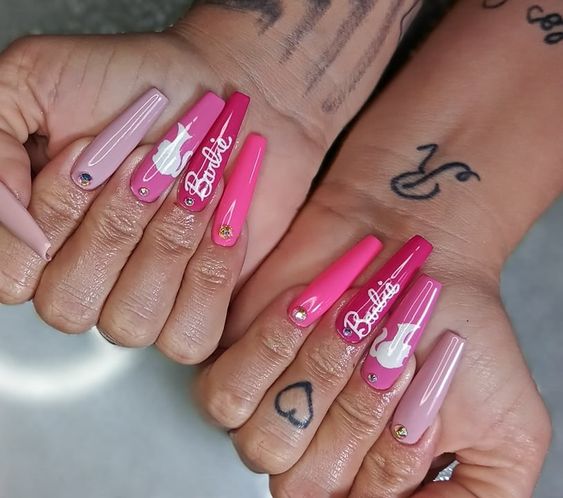 Barbie Beach Vacation
Transport yourself to a tropical paradise with a beach-themed Barbie acrylic design. Think palm trees, sunsets, and tiny seashells for an exotic look.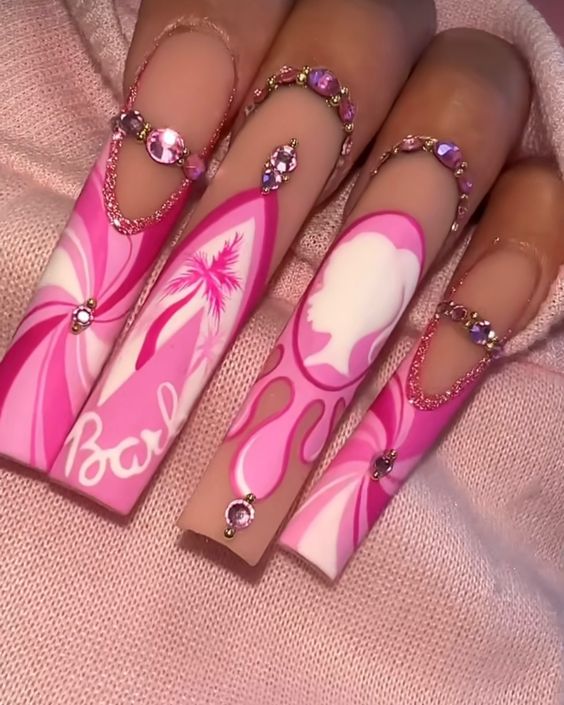 Barbie Runway Fashion
Barbie is known for her impeccable fashion sense. Design your nails with runway-inspired patterns, incorporating elements like polka dots, stripes, and elegant lacework.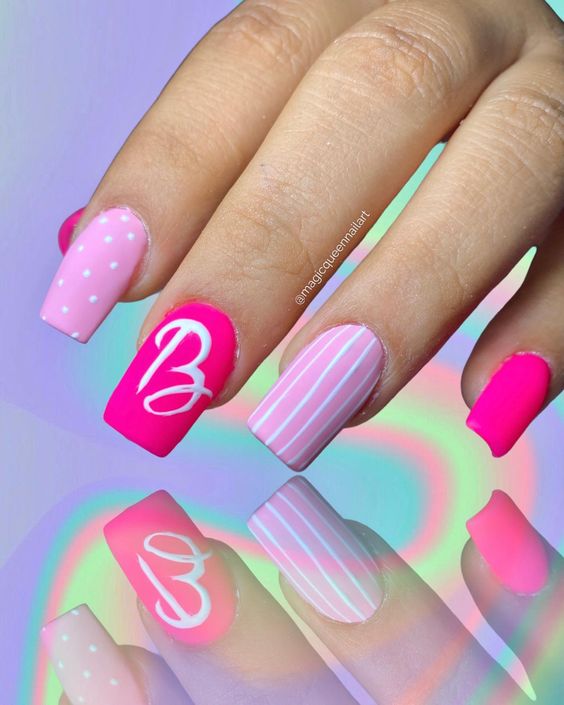 Barbie Fairy Fantasy
Unleash your inner magical princess with a fairy-inspired Barbie acrylic set. Think pastel colors, ethereal wings, and a sprinkling of fairy dust!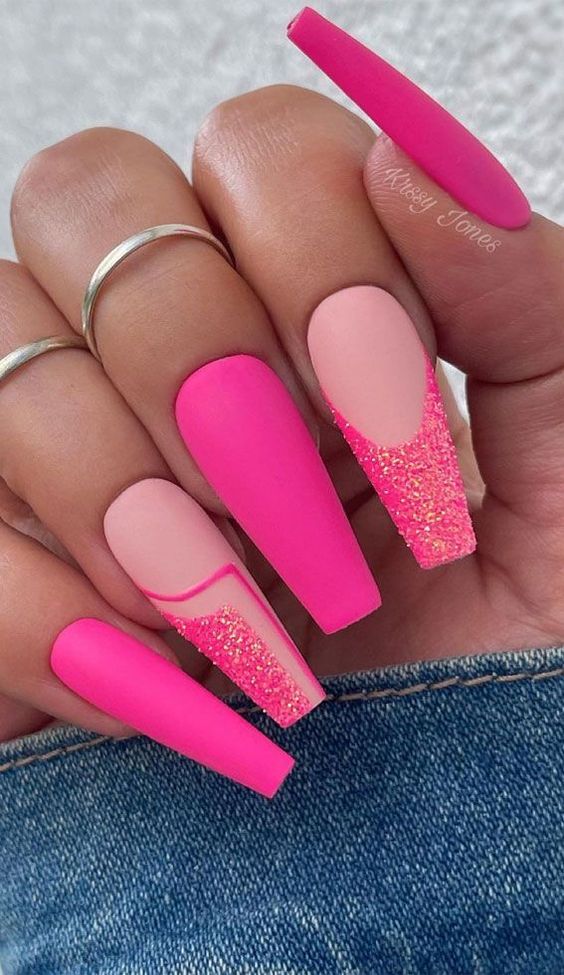 Barbie Art Masterpiece
Turn your nails into a canvas and recreate famous Barbie artwork or design a unique masterpiece featuring Barbie herself.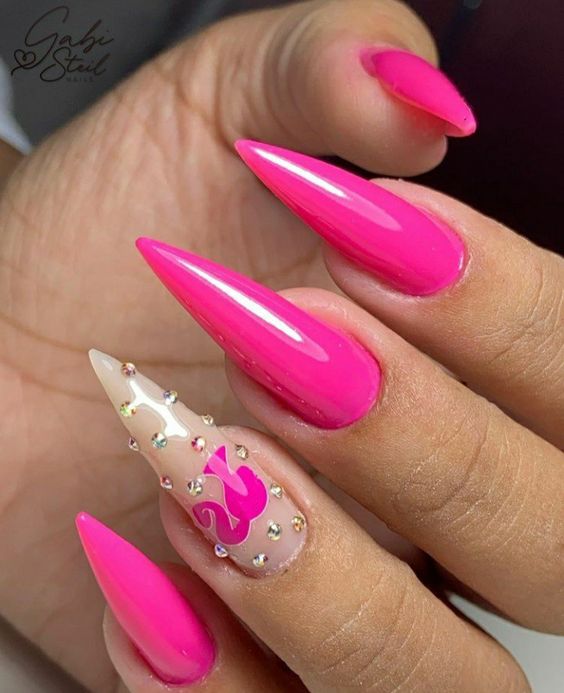 Barbie Rockstar Vibes
Channel Barbie's rockstar alter ego with edgy, punk-themed nails. Play with studs, spikes, and bold black accents for that rebellious touch.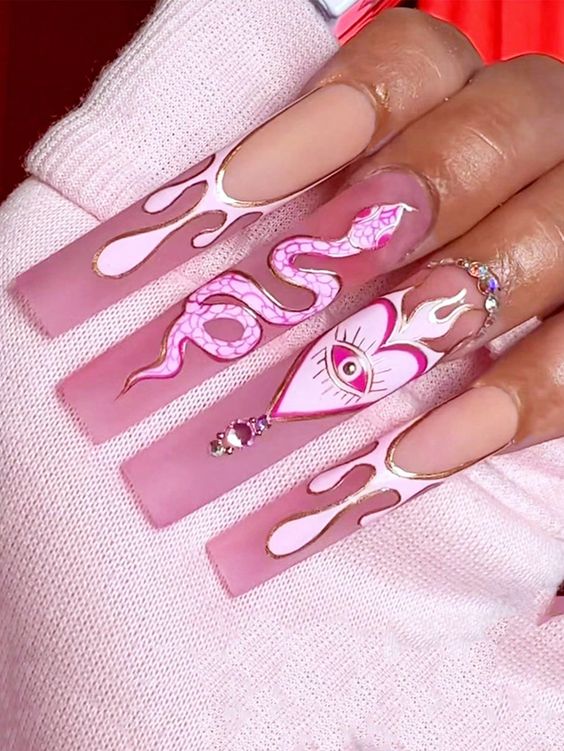 Barbie Mermaid Magic
Dive into an enchanting underwater world with Barbie as a mermaid. Use aquatic blues, shimmering scales, and seashell accents to capture the magic of the sea.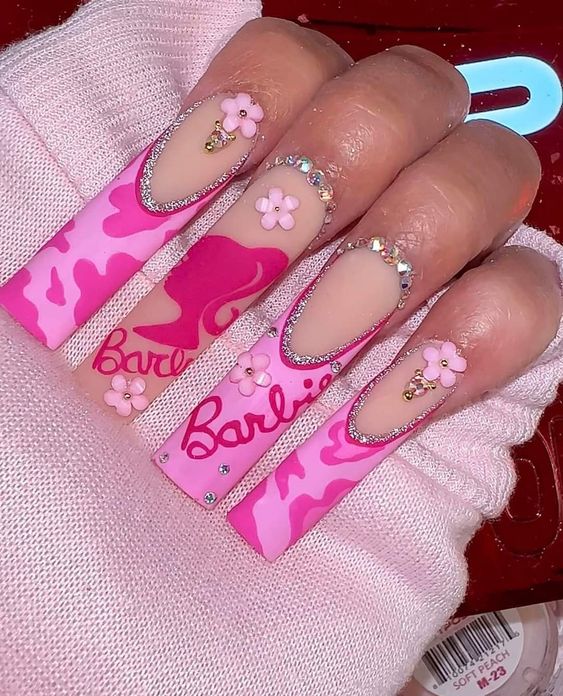 Barbie Pop Art Party
Incorporate the fun and vibrant style of pop art into your Barbie nails. Go for comic book-inspired designs and bold, contrasting colors.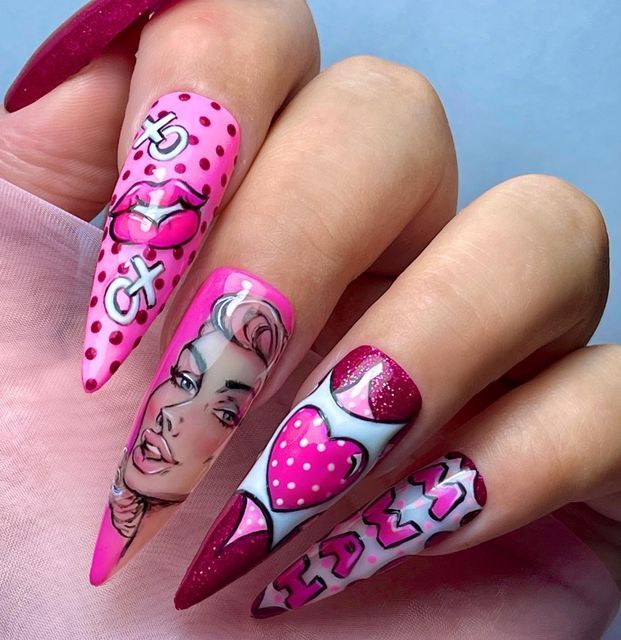 Barbie Floral Elegance
Explore the softer side of Barbie with a floral-themed acrylic set. Roses, lilies, or any of her favorite flowers can add an elegant touch.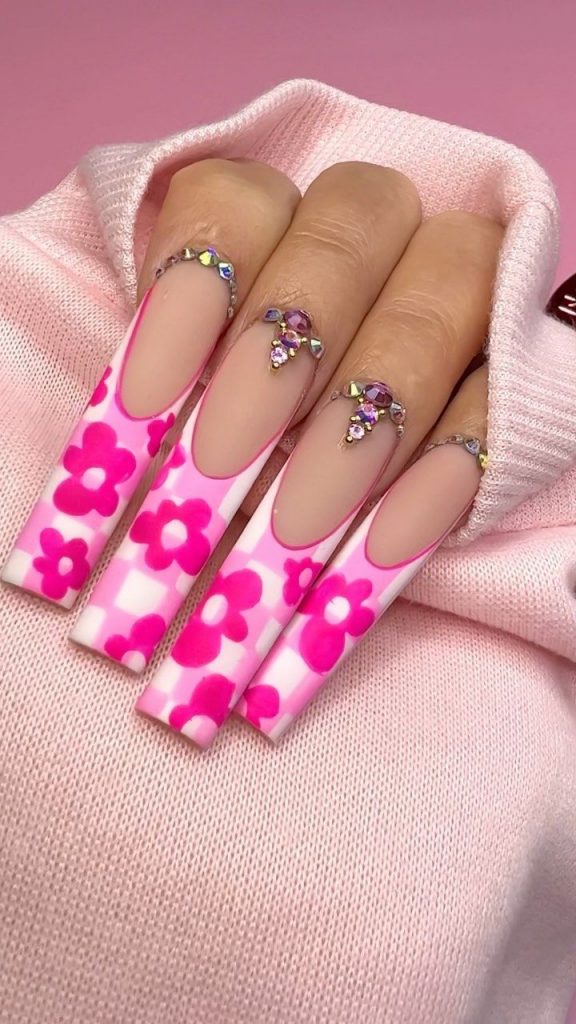 Barbie's Pet Paradise
Barbie's love for animals is well-known. Paint adorable animal prints, such as leopard spots or zebra stripes, to represent her furry friends.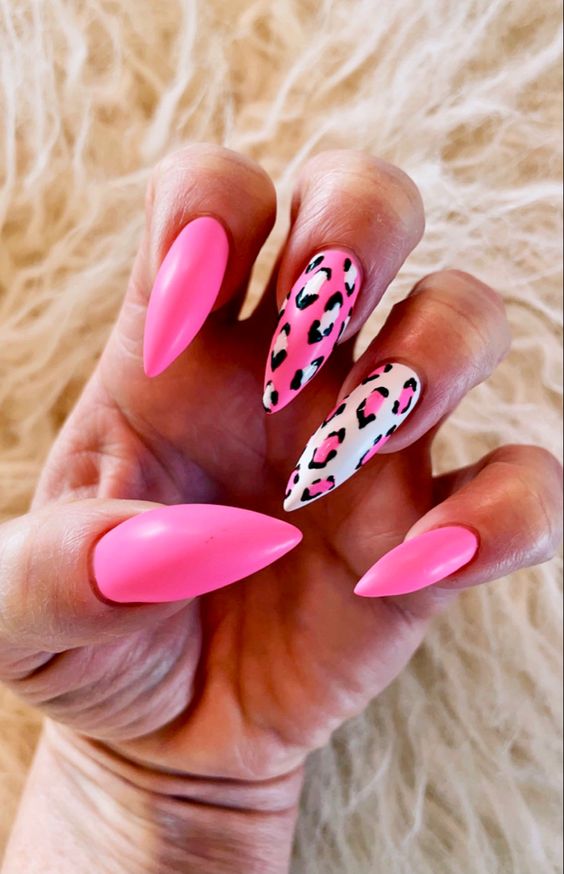 Barbie Space Adventure
Take Barbie to new heights with an out-of-this-world space-themed nail art. Galactic designs and celestial elements will make your nails shine like stars.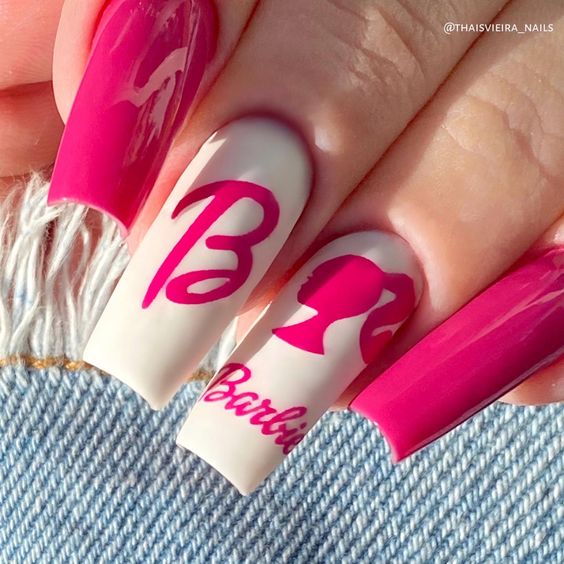 Barbie Vintage Chic
Embrace the timeless charm of vintage Barbie with retro-inspired nail designs. Think polka dots, high-waisted bikinis, and classic '50s pin-up looks.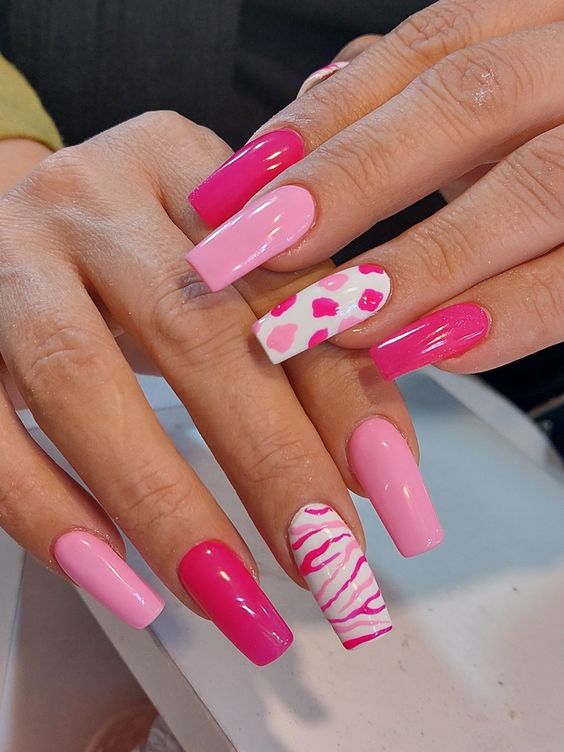 Barbie Ice Cream Delight
Capture the joy of summertime and Barbie's love for ice cream with playful dessert-themed nails. Think popsicles, sprinkles, and yummy sundaes.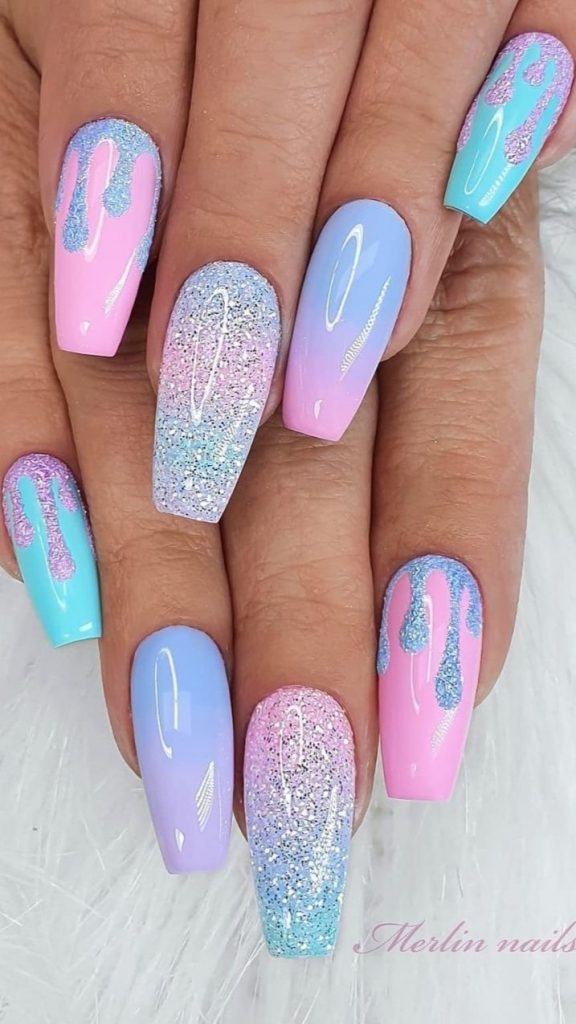 Barbie Puzzle Princess
Unleash your creativity with puzzle-themed nails featuring Barbie's face or her silhouette. Each nail can be a piece of the larger picture!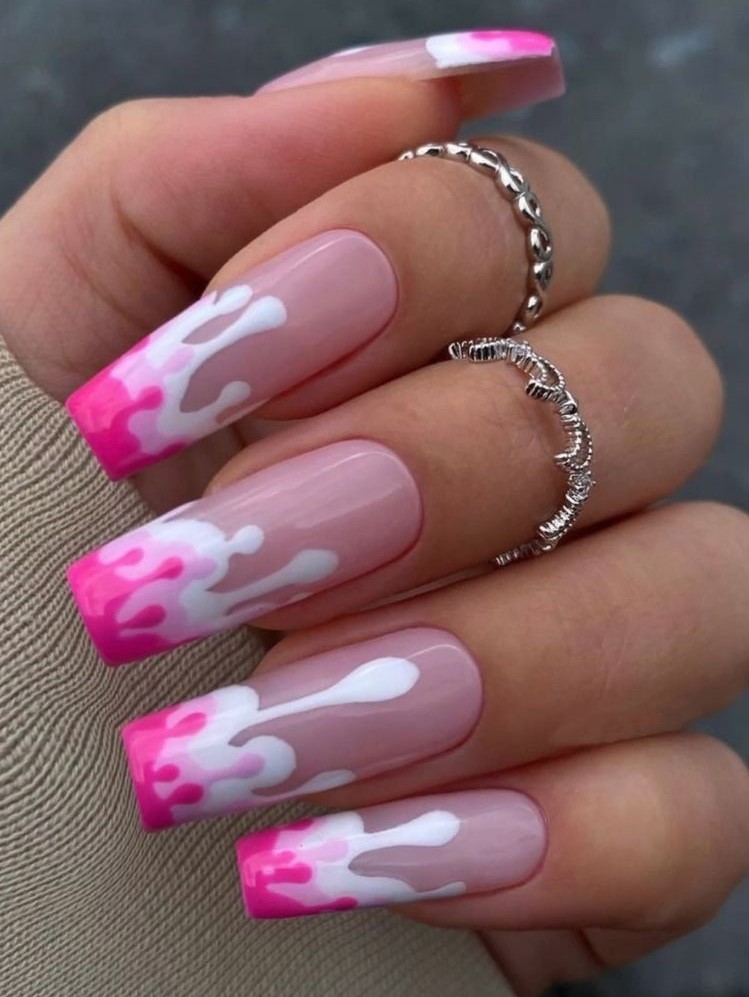 Barbie Galaxy Princess
Combine the magic of Barbie with the cosmic allure of galaxies. Blend neon colors, stars, and swirls to create a truly unique, otherworldly look.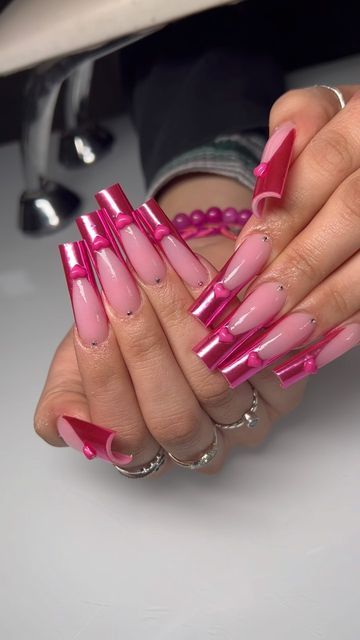 Save Pin