Fashion
New Year's Outfit Ideas 2024: 19 Stylish Looks to Welcome the Year
As the calendar turns to 2024, it's the perfect time to refresh your wardrobe and create stylish New Year's outfits that reflect your unique fashion sense. Whether you're attending a grand party or having a cozy celebration at home, these 19 outfit ideas will help you step into the New Year with confidence and flair.
1. Sequin Mini Dress
Shine brightly into the New Year with a sequin mini dress that catches the light and exudes glamour.

2. Velvet Jumpsuit
Opt for a luxurious and comfortable velvet jumpsuit that's perfect for a cozy yet elegant New Year's celebration.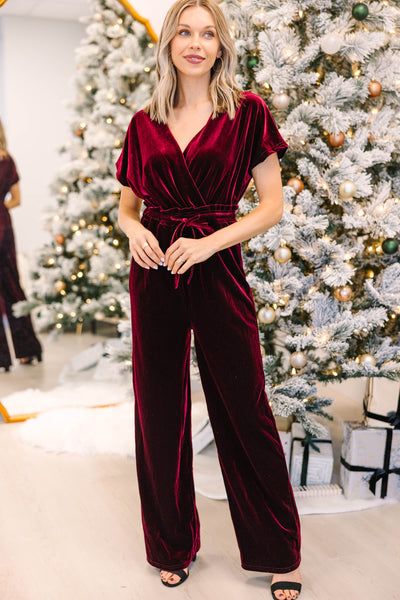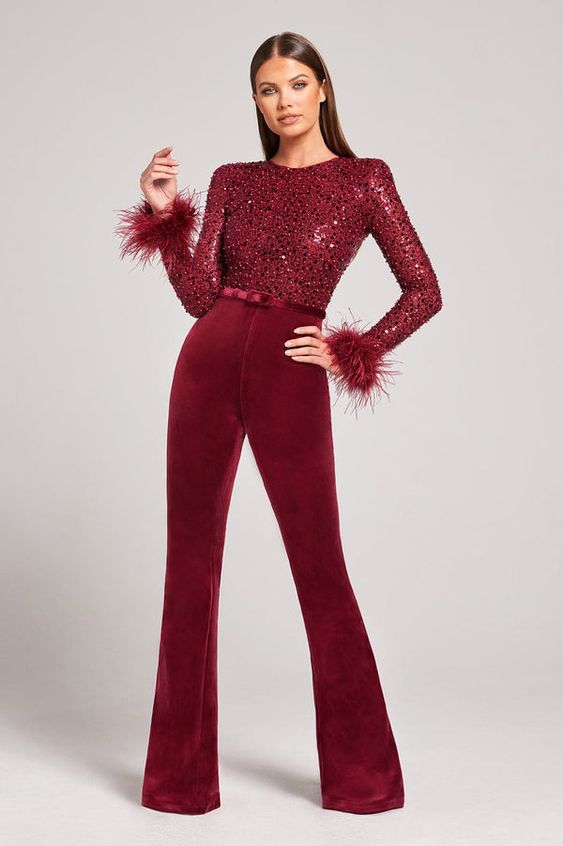 3. Tuxedo Dress
Rock a tuxedo dress with a sophisticated twist for a bold and stylish New Year's look.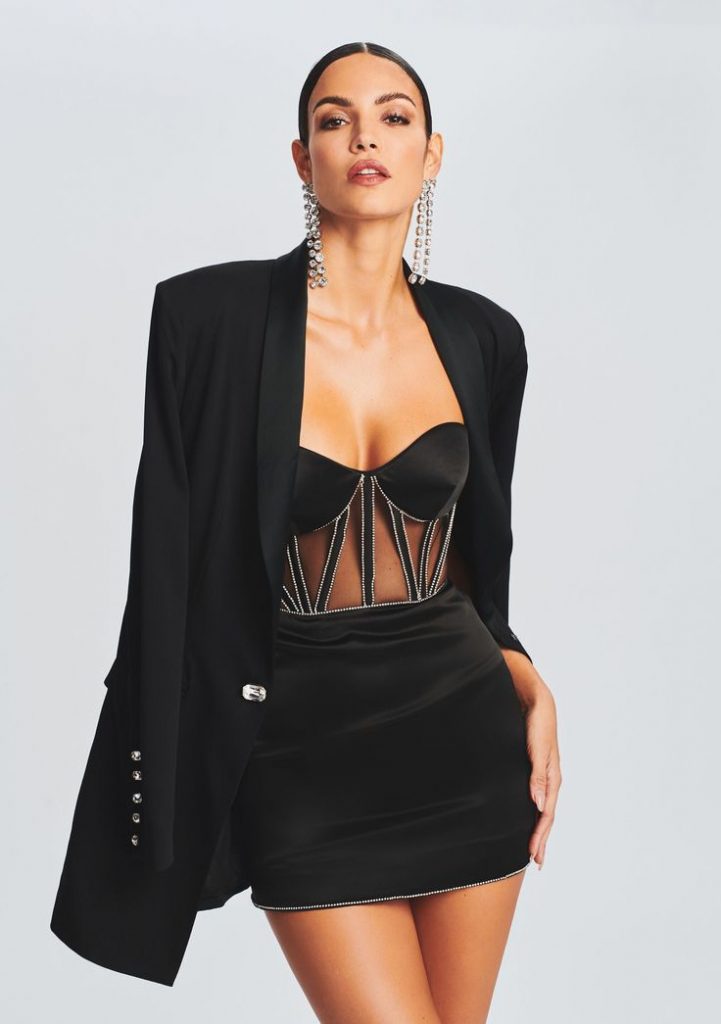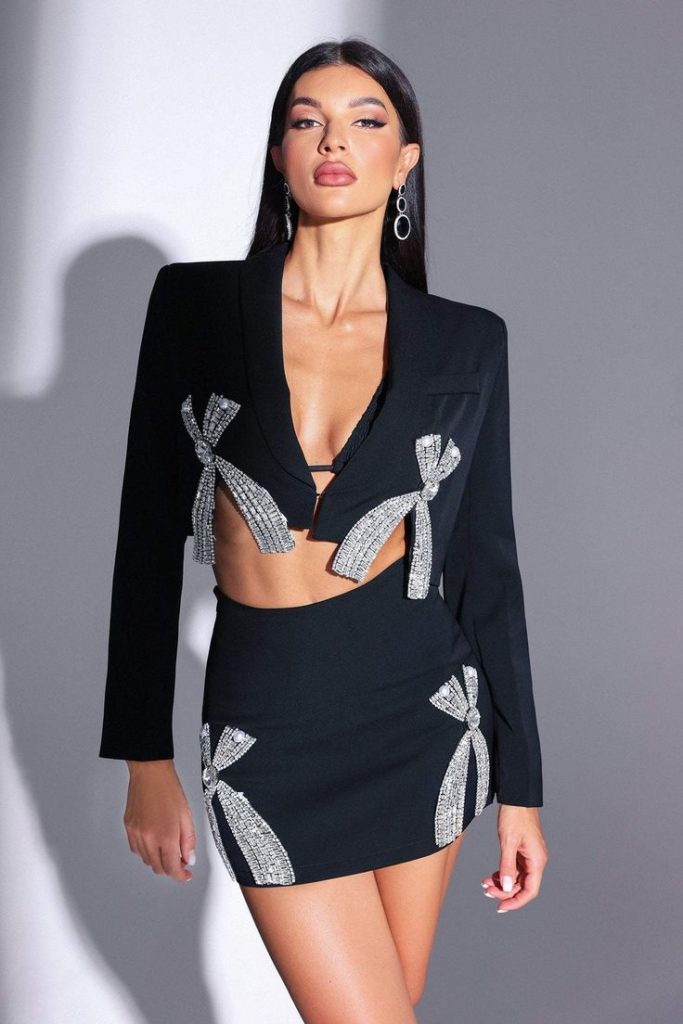 4. Metallic Skirt and Sweater
Combine a metallic skirt with a cozy sweater to achieve a balance of comfort and style.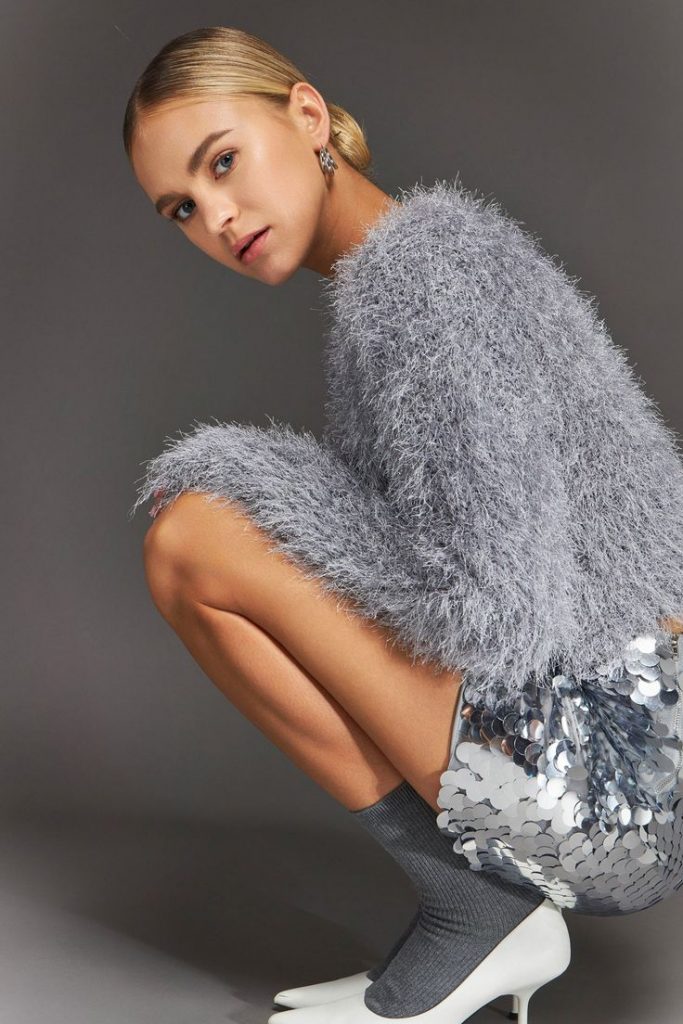 5. Red Power Suit
Make a bold statement with a red power suit that symbolizes confidence and empowerment.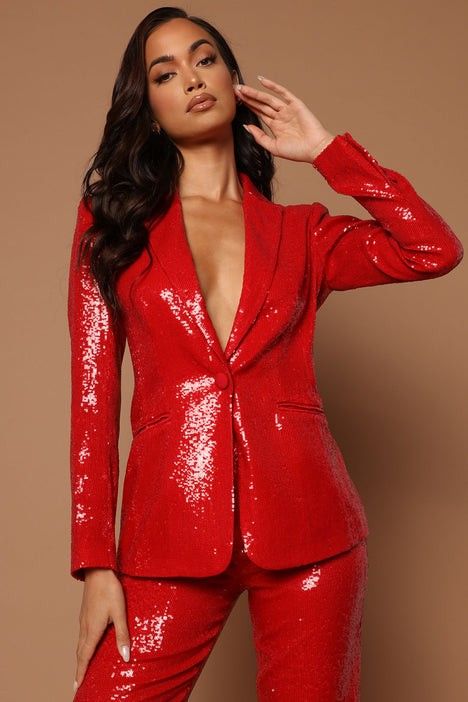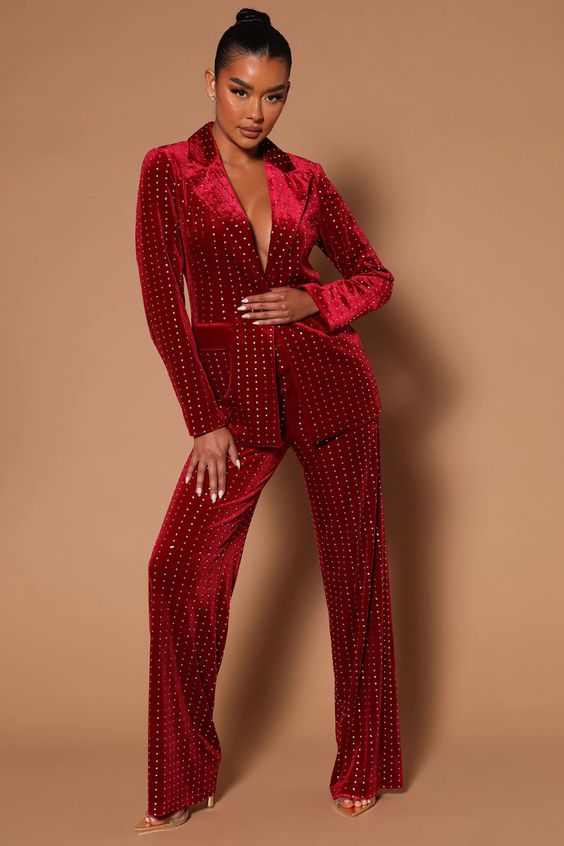 6. Boho Maxi Dress
Capture a carefree and bohemian vibe with a flowy boho maxi dress for a relaxed New Year's celebration.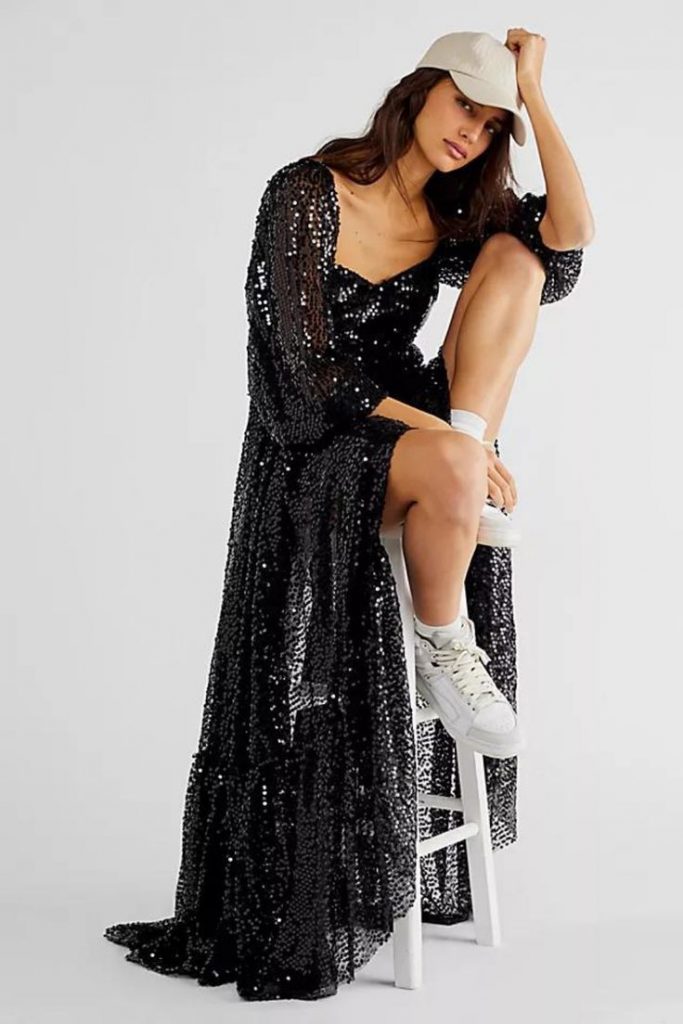 7. Sequin Blouse and Pants
Pair a sequin blouse with tailored pants for a chic and versatile New Year's outfit.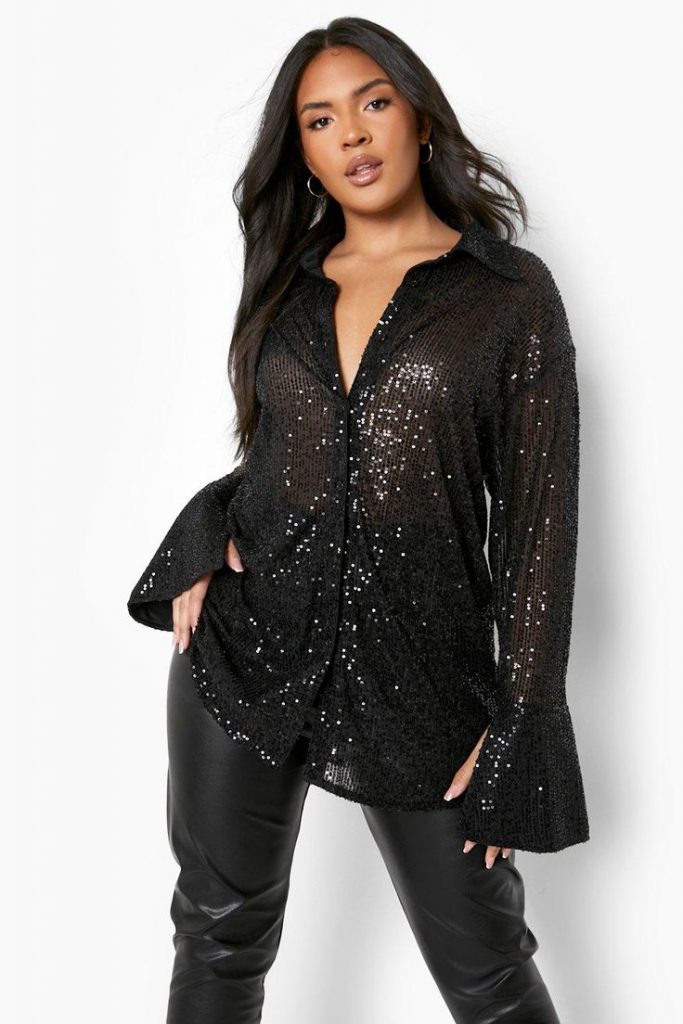 8. Midi Wrap Dress
Embrace classic elegance with a midi wrap dress that offers a timeless and flattering silhouette.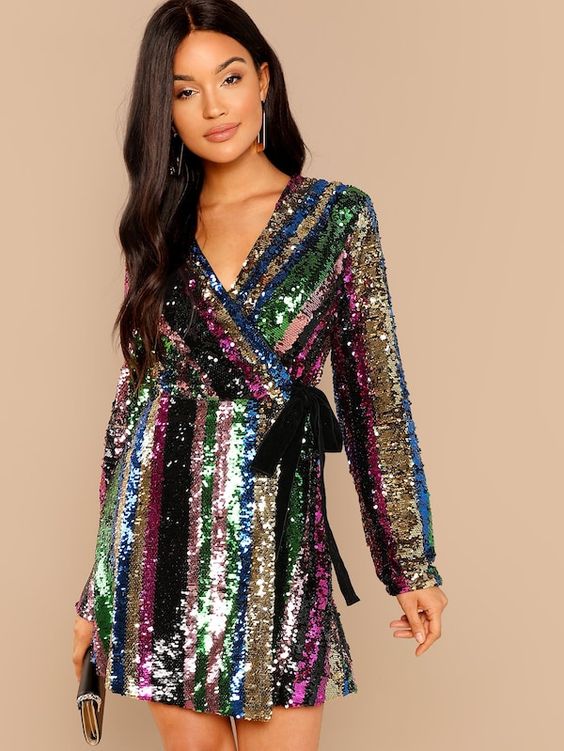 9. Faux Fur Jacket and Jeans
Stay warm and stylish with a faux fur jacket and jeans for a cozy New Year's look.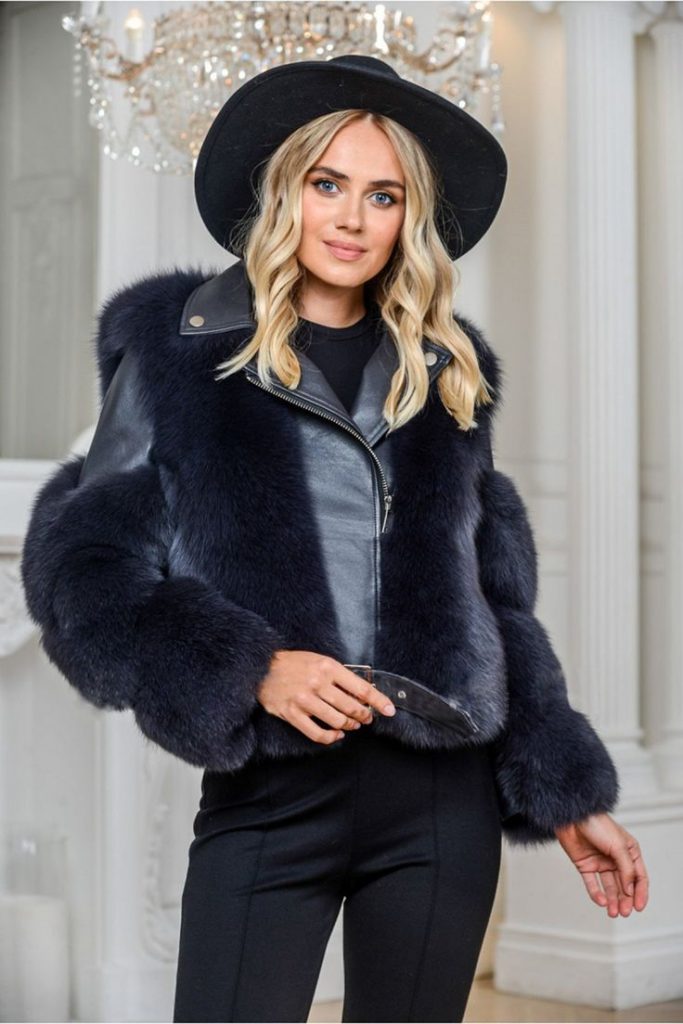 10. Luxe Pajama Set
If you're celebrating at home, a luxurious pajama set will keep you comfortable and chic.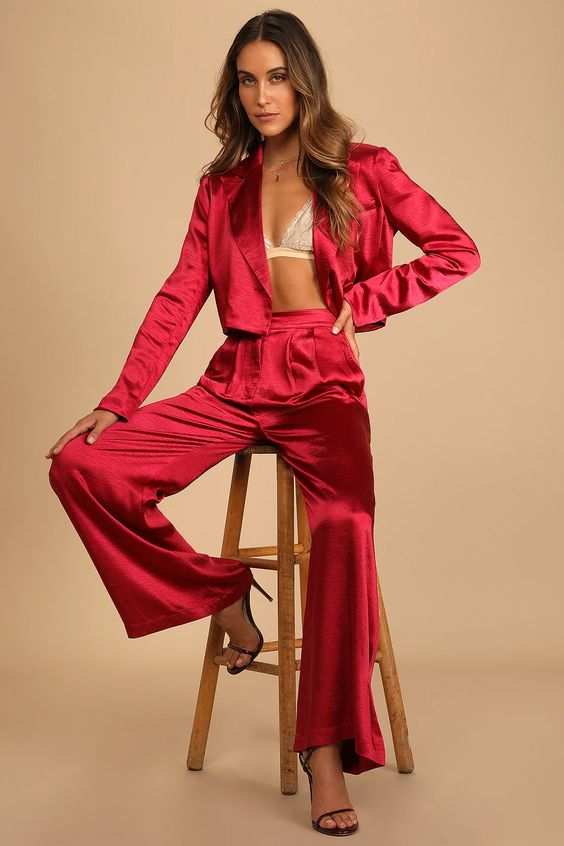 11. Statement Tulle Skirt
Make a dramatic entrance with a statement tulle skirt paired with a simple top for a fashionable New Year's look.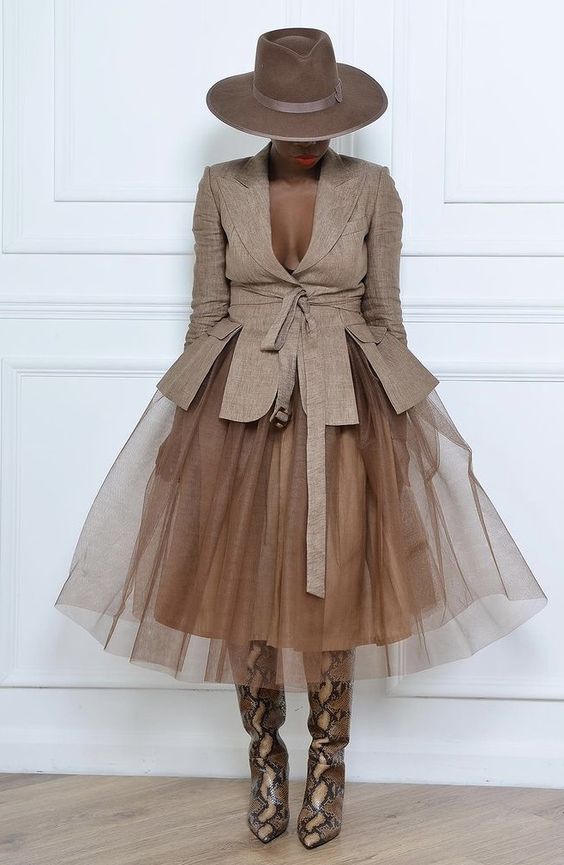 12. Sparkly Jumpsuit
Choose a sparkly jumpsuit that's perfect for dancing the night away and shining in the New Year.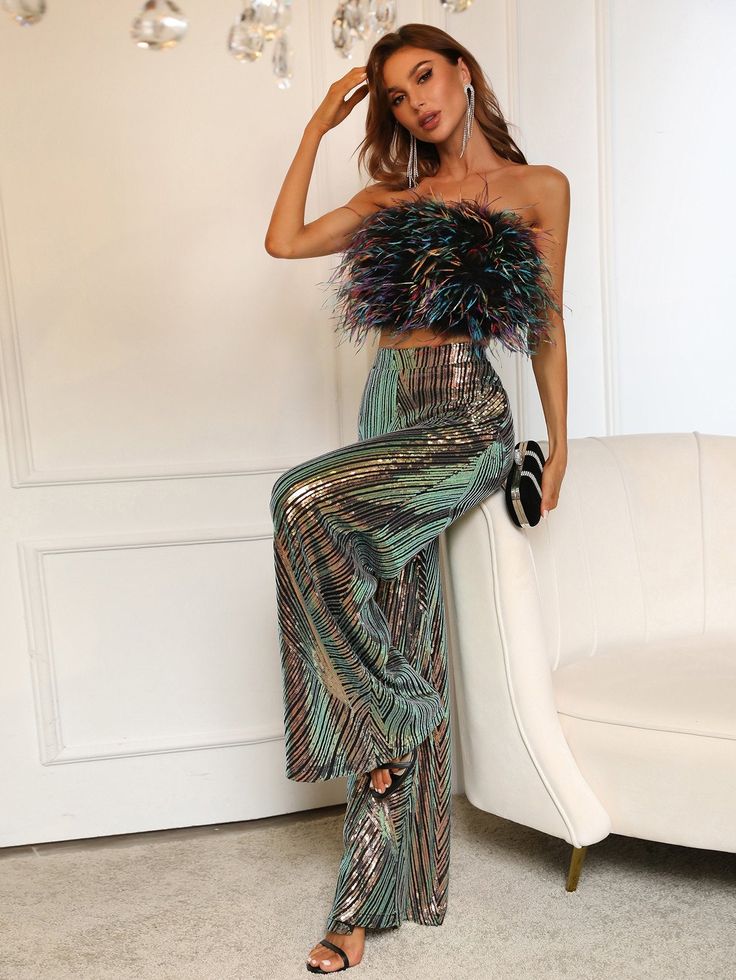 13. Lace LBD
Opt for a classic lace little black dress for a simple yet elegant New Year's outfit.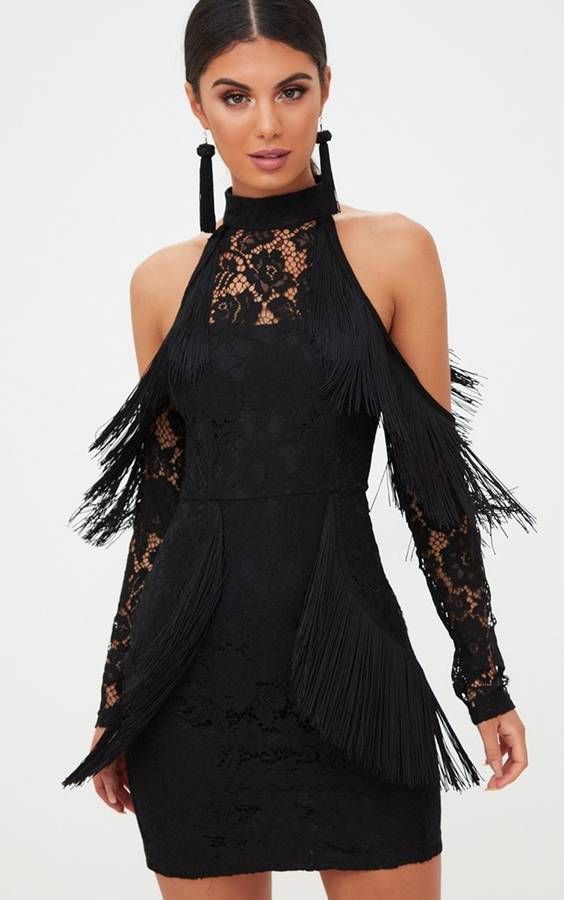 14. Velvet Blazer and Jeans
Combine a velvet blazer with jeans for a modern and stylish New Year's look.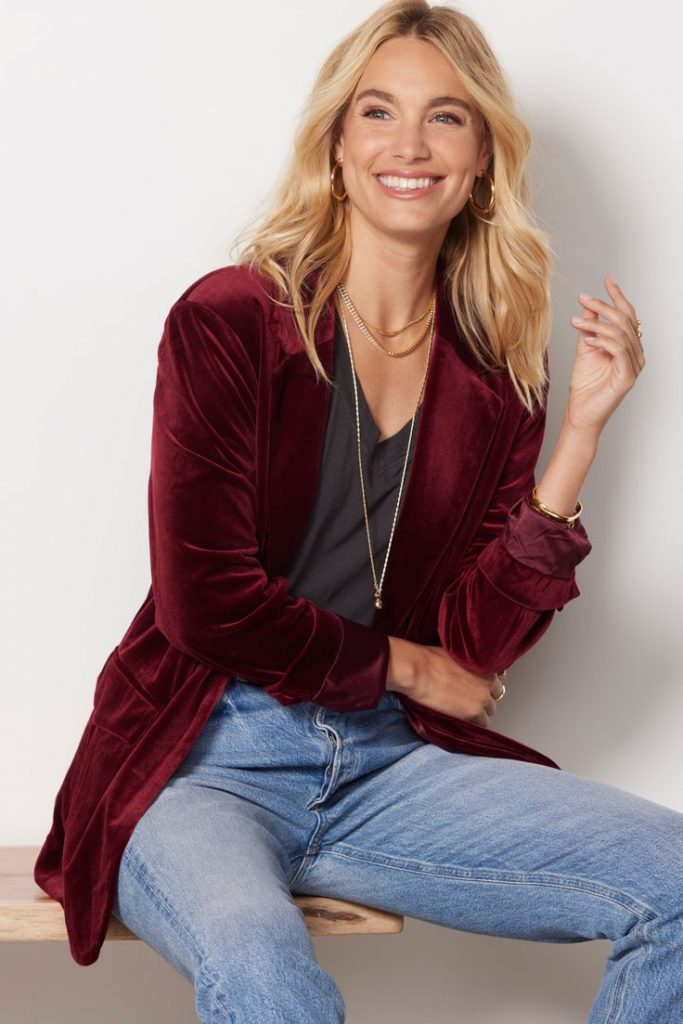 15. Boots and Midi Skirt
Pair knee-high boots with a flowing midi skirt for a trendy and comfortable New Year's ensemble.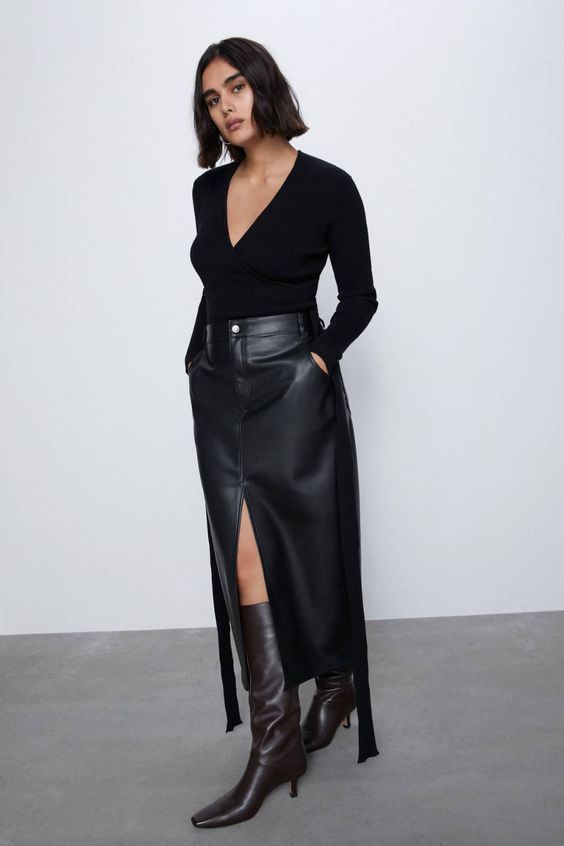 16. Cropped Sweater and High-Waisted Pants
Achieve a polished and stylish appearance with a cropped sweater and high-waisted pants.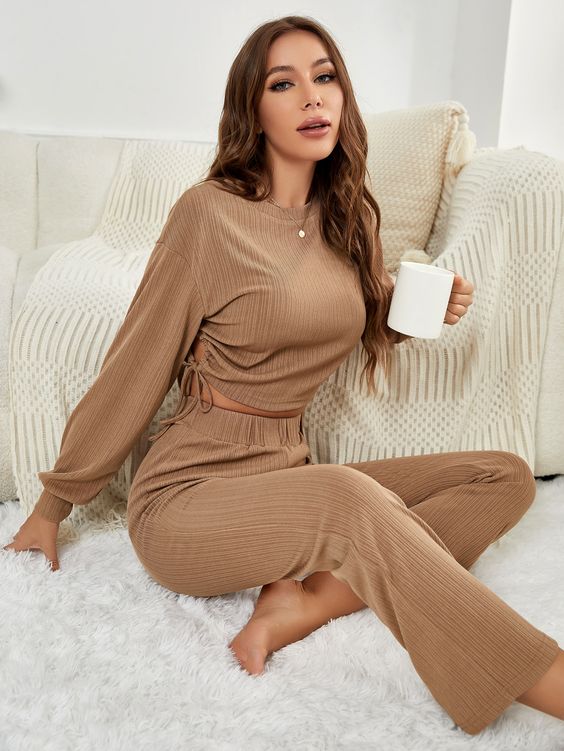 17. Monochromatic White Ensemble
Create a sleek and sophisticated look with an all-white ensemble that's perfect for welcoming the New Year.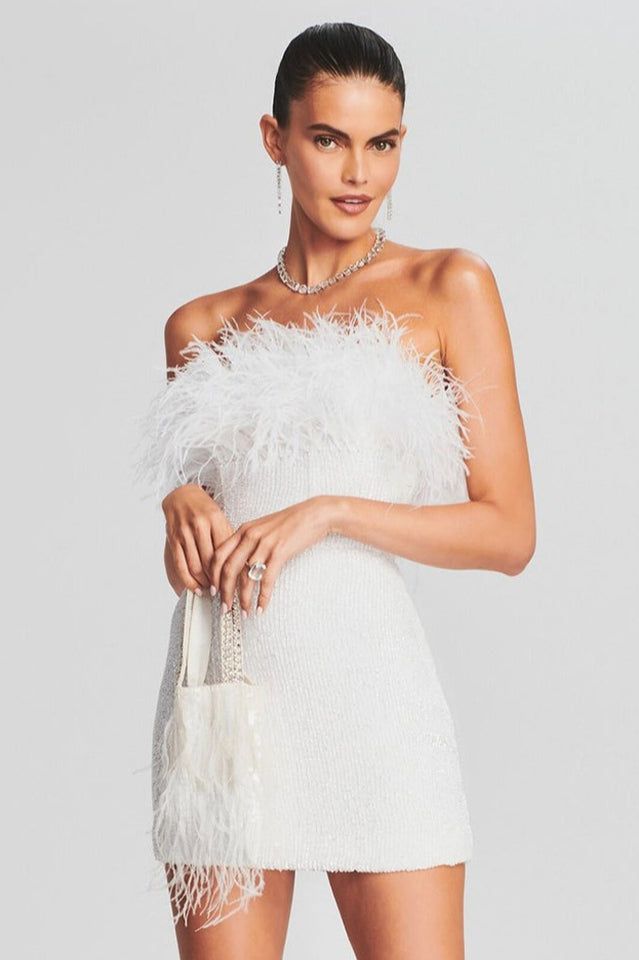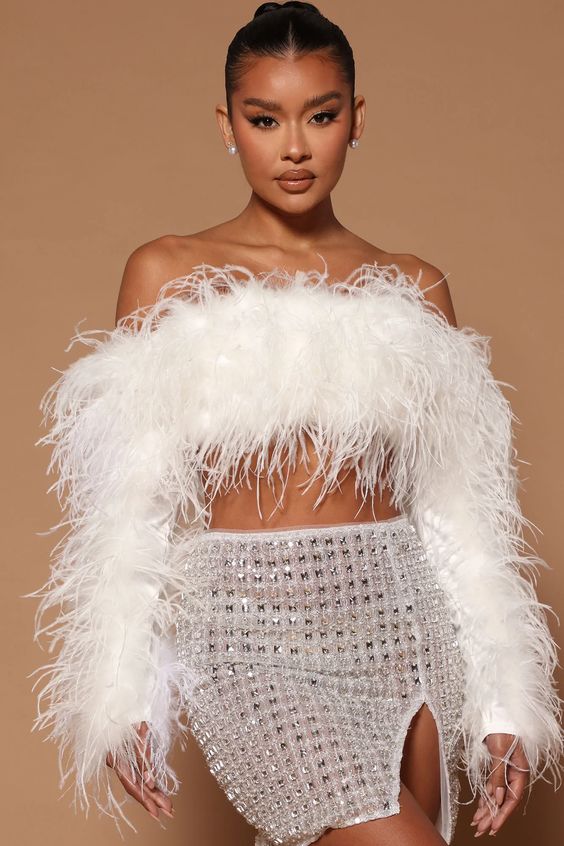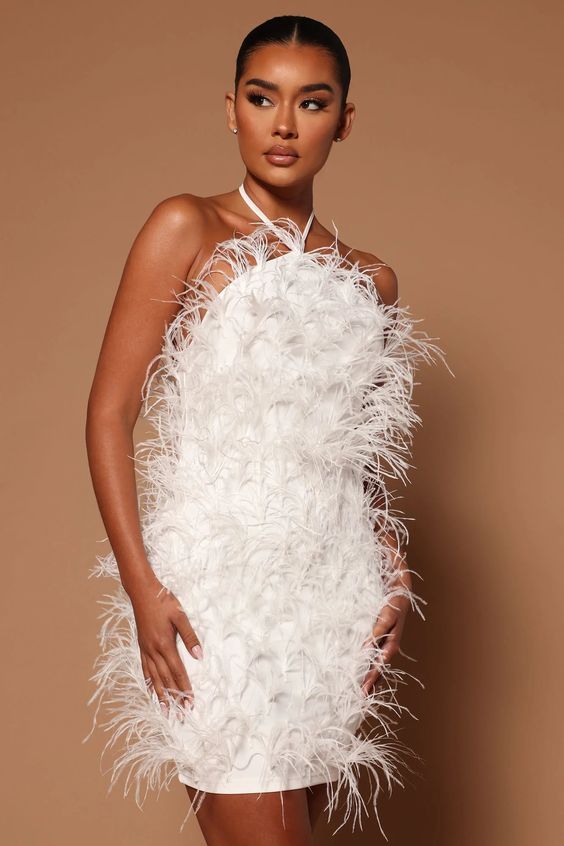 18. Sequin Kimono
Add a touch of drama with a sequin kimono over a simple outfit for a unique New Year's style.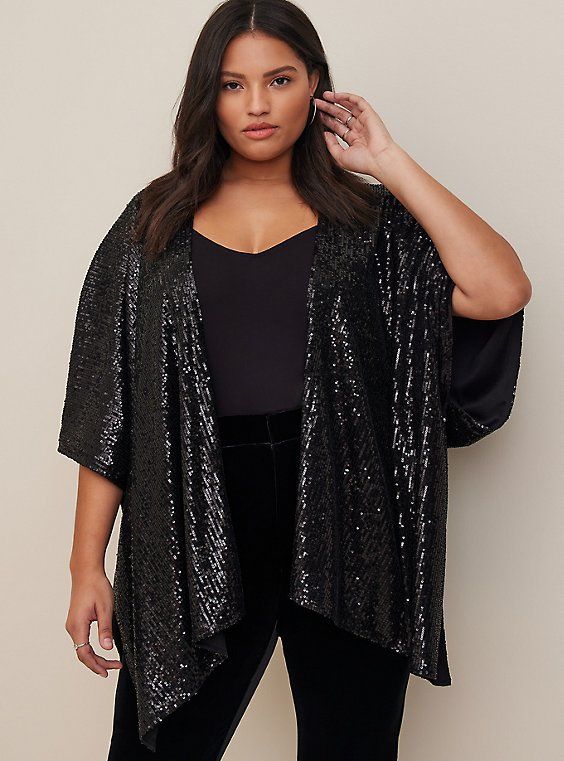 19. Bold Printed Suit
Make a statement with a bold and printed suit that reflects your personality and style.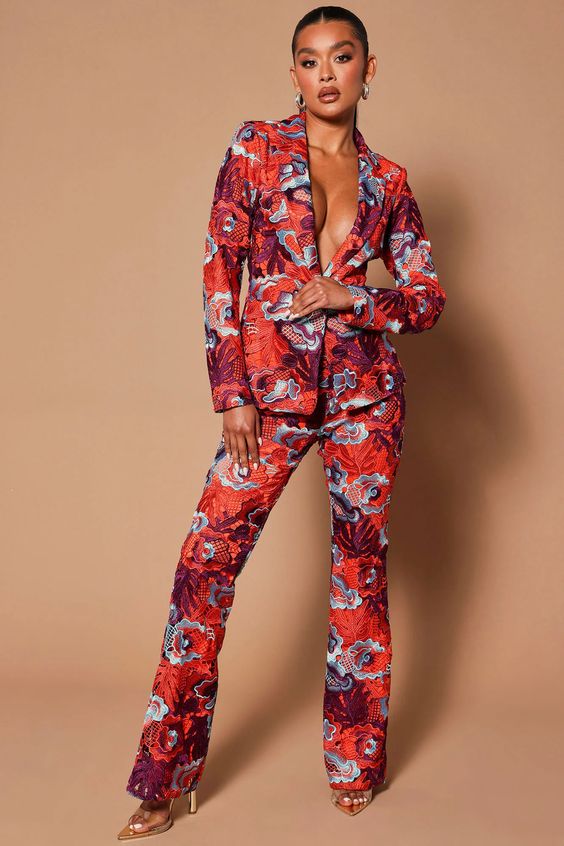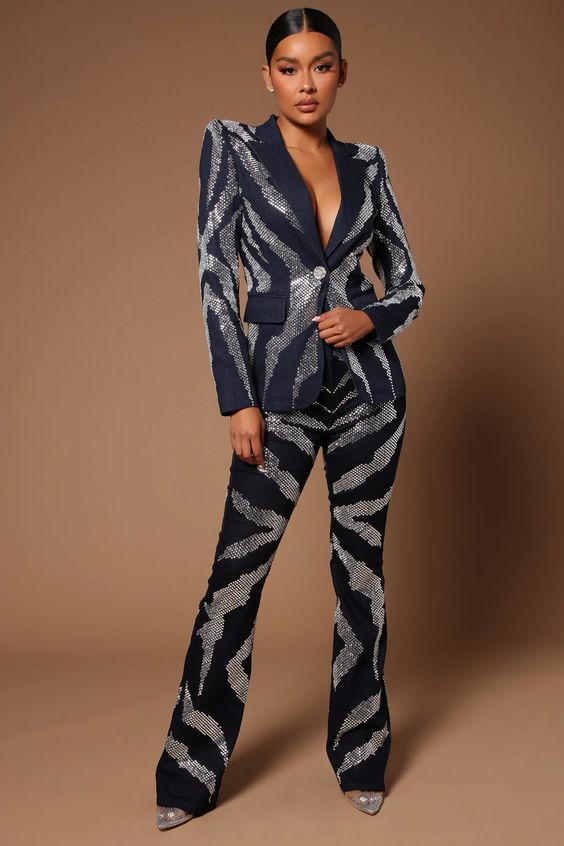 Save Pin