Hairstyle
15 Stunning Ideas for Medium Butterfly Haircut: Unleash Your Inner Beauty
The butterfly haircut is a versatile and trendy hairstyle that has gained immense popularity among individuals looking for a unique and eye-catching look. With its distinctive layered and feathered texture, this medium-length haircut offers a perfect balance between elegance and edginess. If you're seeking inspiration for your next hair transformation, here are 15 original butterfly haircut ideas that will help you achieve a stunning look.
Classic Butterfly
Embrace the timeless beauty of a classic butterfly haircut. This style features soft, cascading layers that frame your face, enhancing your natural features and providing effortless elegance.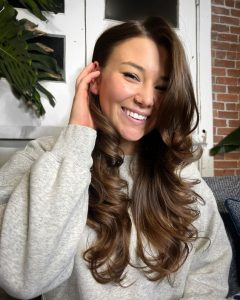 Textured Feathered Layers
Add depth and dimension to your medium butterfly haircut with textured feathered layers. This style creates movement and volume, perfect for those who want a dynamic and playful look.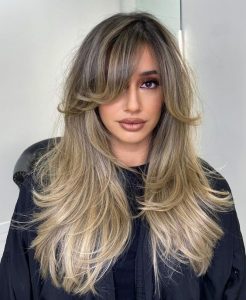 Edgy Asymmetry
Take your butterfly haircut to the next level with an edgy asymmetrical touch. By incorporating uneven lengths and bold angles, this style exudes a contemporary and rebellious vibe.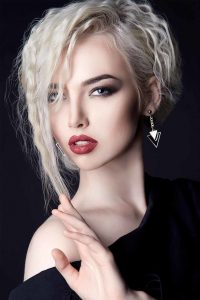 Subtle Highlights
Elevate your butterfly haircut by adding subtle highlights. Whether you opt for sun-kissed blonde, caramel tones, or rich chocolate hues, these highlights will enhance the texture and dimension of your hair.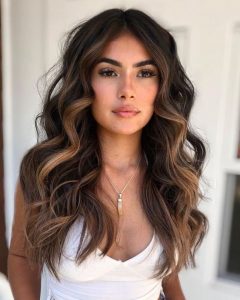 Wispy Bangs
Frame your face beautifully with wispy bangs that complement your butterfly haircut. These delicate, face-framing strands add a touch of softness and allure to your overall look.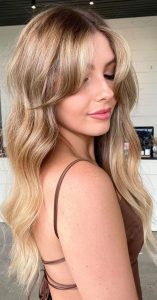 Layered Bob
Combine the elegance of a bob with the charm of a butterfly haircut. The layered bob variation creates a chic and modern appearance while maintaining the hairstyle's signature texture.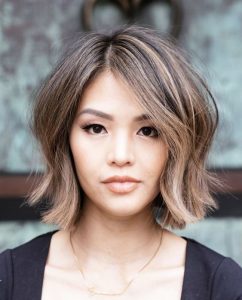 Voluminous Curls
Embrace your natural curls or add them with the help of styling tools to create a mesmerizing look. This butterfly haircut with voluminous curls is perfect for those who want a bold and glamorous style.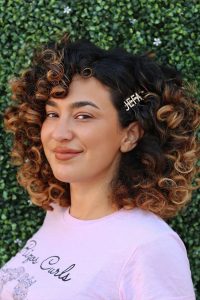 Blunt Ends
Achieve a sleek and polished look with a butterfly haircut featuring blunt ends. This clean-cut style is ideal for individuals who prefer a sophisticated and refined aesthetic.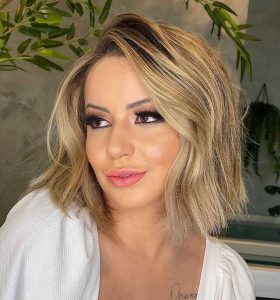 Shaggy Layers
Embrace a carefree and effortless vibe with shaggy layers incorporated into your butterfly haircut. This style is perfect for adding movement and texture, giving you a trendy and relaxed appearance.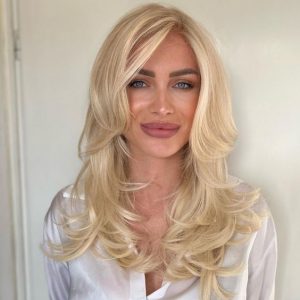 Face-Framing Layers
Enhance your facial features with face-framing layers that beautifully accentuate your butterfly haircut. These layers draw attention to your eyes, cheekbones, and jawline, creating a captivating look.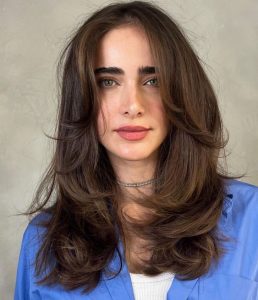 Side-Swept Bangs
Opt for a chic and versatile look by adding side-swept bangs to your butterfly haircut. These swept-over strands create a soft and romantic appeal, ideal for various occasions.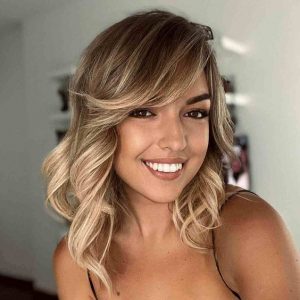 Layered Pixie
Combine the daring elements of a pixie cut with the enchanting texture of a butterfly haircut. This layered pixie variation offers a unique and striking style for those seeking a bold transformation.
Ombre Effect
Add a touch of drama to your butterfly haircut with an ombre effect. Choose contrasting colors that seamlessly blend from dark to light, creating a stunning and eye-catching gradient.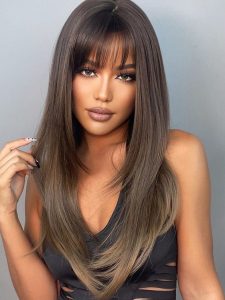 Sleek and Straight
Achieve a polished and sophisticated appearance with a sleek and straight butterfly haircut. This style exudes elegance and minimalism, perfect for both formal and casual settings.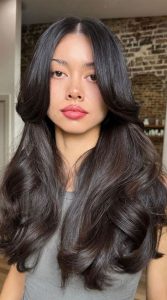 Boho Waves
Embrace a carefree and bohemian look with loose and tousled waves incorporated into your butterfly haircut. These romantic waves add a whimsical and free-spirited vibe to your overall style.