Hairstyle
15 Stunning Pixie Haircut Ideas for Round Faces
Pixie haircuts are chic and stylish, and they can be particularly flattering for those with round faces. With the right cut and styling, a pixie haircut can help create the illusion of length and add definition to the facial structure. Here are 15 fabulous pixie haircut ideas tailored specifically for round faces, accompanied by detailed descriptions for each style.
The Textured Pixie
This edgy pixie haircut features short, choppy layers throughout the crown and bangs, adding texture and movement to the round face. The uneven lengths create a visually elongating effect, making it perfect for round-faced individuals seeking a bold, modern look.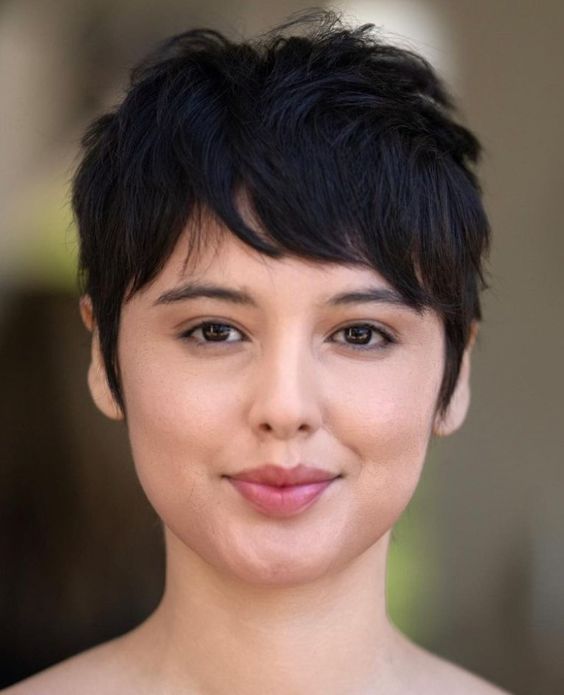 Side-Swept Pixie
With its longer layers on top swept to the side, this pixie cut softens the roundness of the face. The asymmetrical fringe cascades diagonally across the forehead, creating a flattering frame that accentuates the cheekbones and elongates the face shape.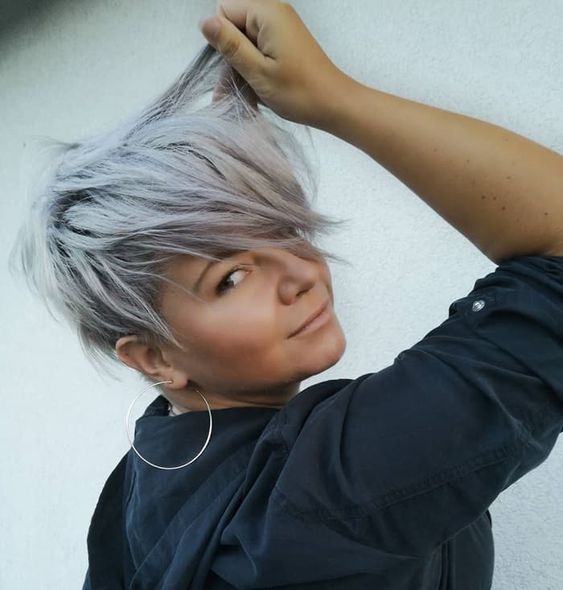 Tapered Pixie with Bangs
This pixie cut combines a tapered back and sides with slightly longer, wispy bangs. The tapered sides create a slimming effect, while the soft, side-swept bangs help to draw attention away from the roundness of the face.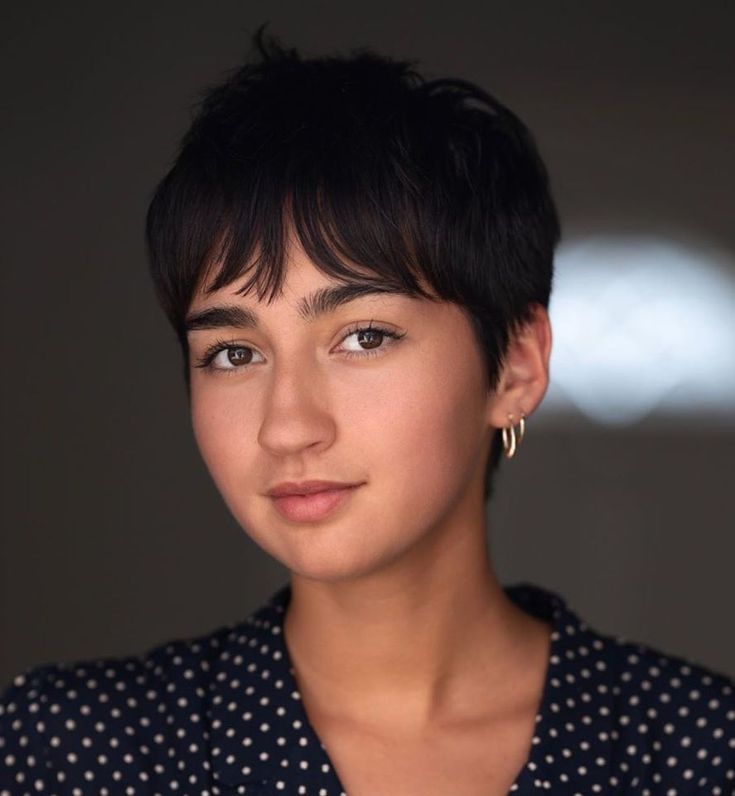 Voluminous Pixie
For those with thick hair, a voluminous pixie is a fantastic option. The cut adds height and volume on top, creating the illusion of a longer face shape. The extra volume provides a sense of balance to the roundness, resulting in a stunning and dramatic look.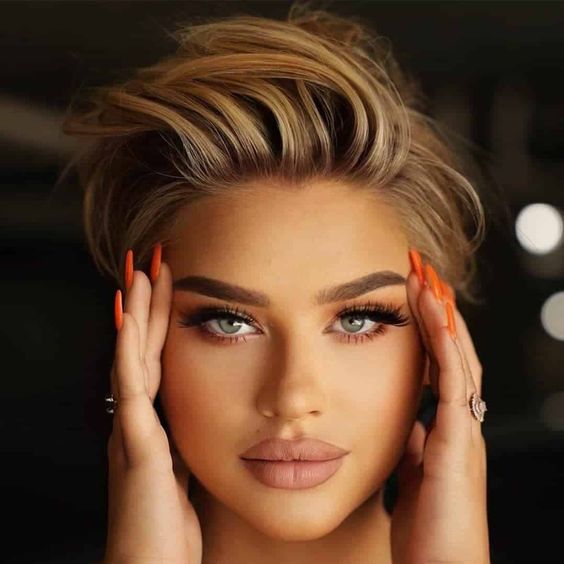 Undercut Pixie
The undercut pixie features shaved or closely cropped sides and back, while leaving length on top. This contrasting style adds an edgy and modern touch to a round face shape. The longer top layers can be styled in various ways, such as textured spikes or tousled waves, providing versatility and personality.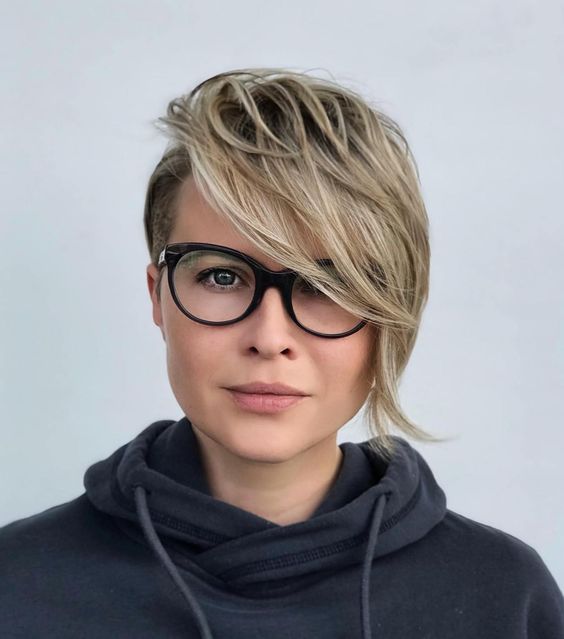 Classic Pixie with Side Part
A classic pixie cut with a deep side part is a timeless choice for round faces. The deep side part helps to create asymmetry, reducing the roundness of the face. This versatile style can be easily dressed up or down for any occasion.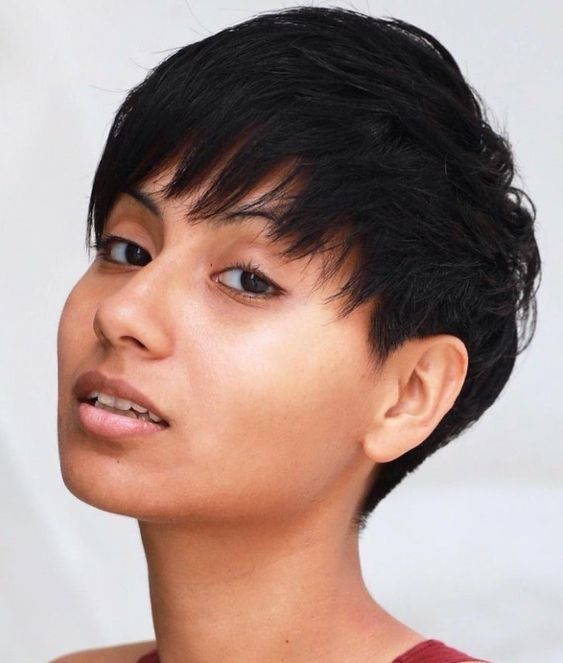 Pixie with Long Side Bangs
This pixie cut incorporates longer, side-swept bangs that graze the cheekbones. The elongated fringe helps to visually lengthen the face while adding softness and elegance. The rest of the hair is kept short and textured, creating a youthful and chic look.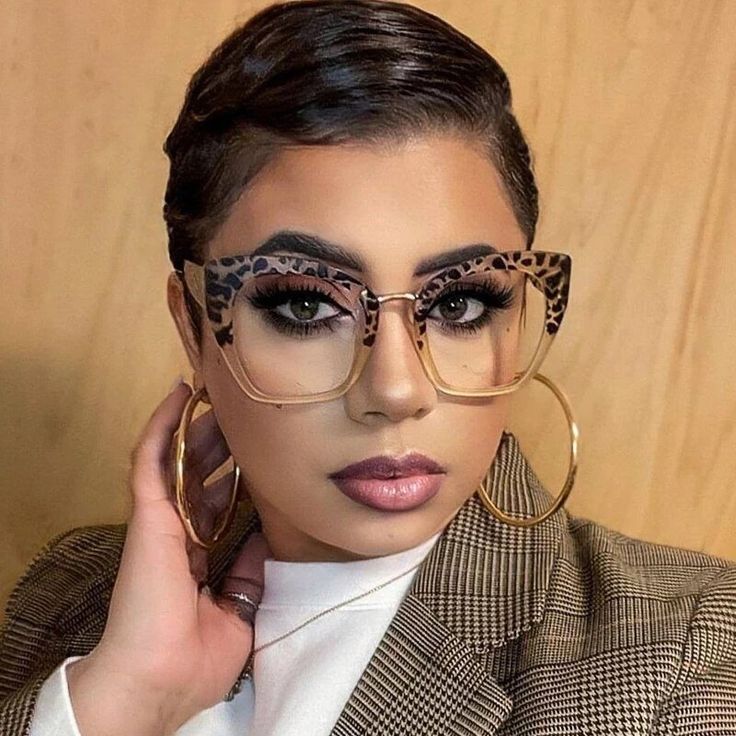 Pixie Bob
The pixie bob is a hybrid style that combines the shortness of a pixie cut with the length of a bob. The longer front layers help to elongate the face shape, while the shorter back and sides maintain a youthful and playful vibe. This versatile cut can be tailored to suit individual preferences, whether it's sleek and polished or tousled and textured.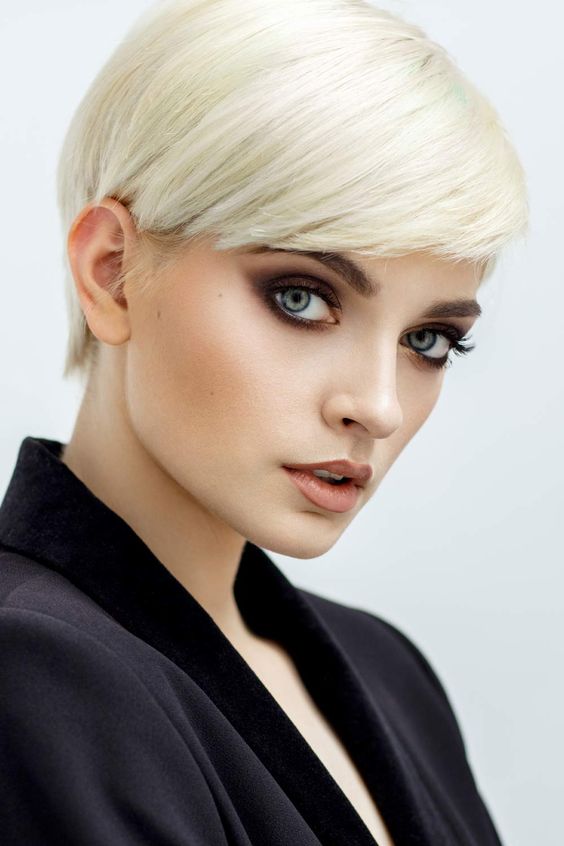 Curly Pixie
If you have naturally curly hair and a round face, a curly pixie can be a fantastic choice. Embrace your natural texture by keeping the curls short and well-defined. The curls add volume and dimension, creating a lively and charming look that complements the round face shape.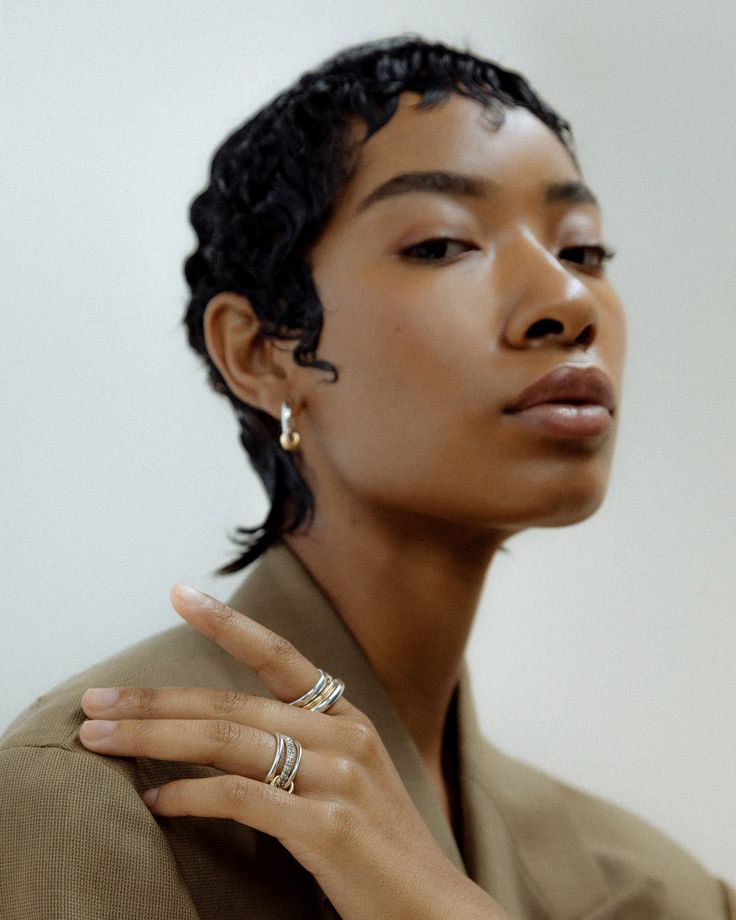 Pixie with Short Fringe
For a bold and fashion-forward look, consider a pixie cut with a short fringe. The short bangs draw attention to the eyes and forehead, diverting attention from the roundness of the face. This style exudes confidence and showcases individuality.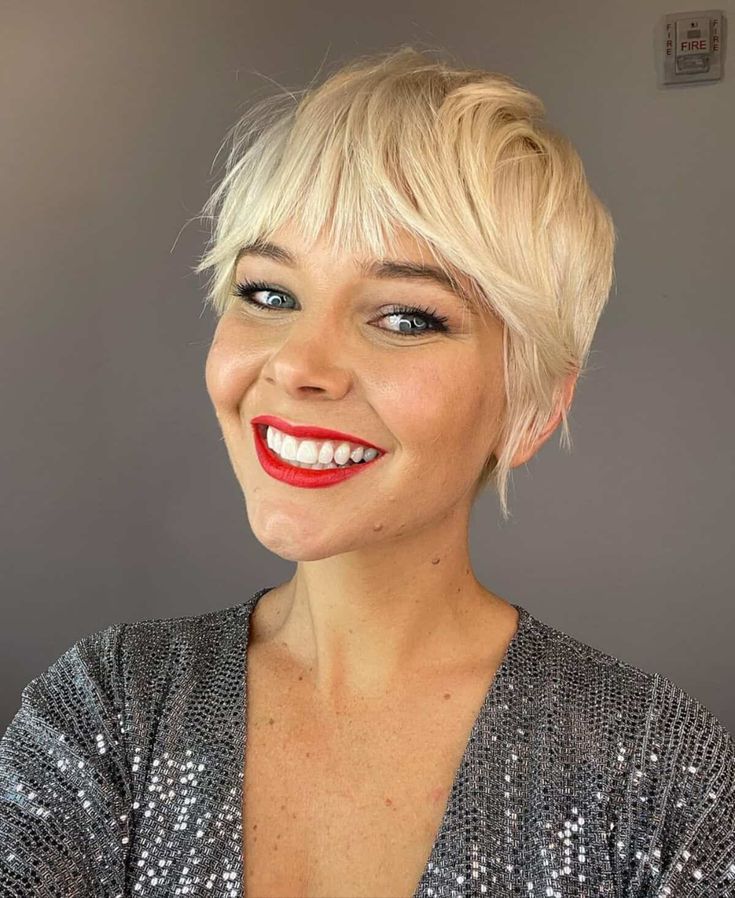 Asymmetrical Pixie
The asymmetrical pixie is an attention-grabbing choice that adds visual interest to a round face. With one side significantly shorter than the other, this cut creates an asymmetrical balance that elongates the face shape. It's a daring and modern option for those looking to make a statement.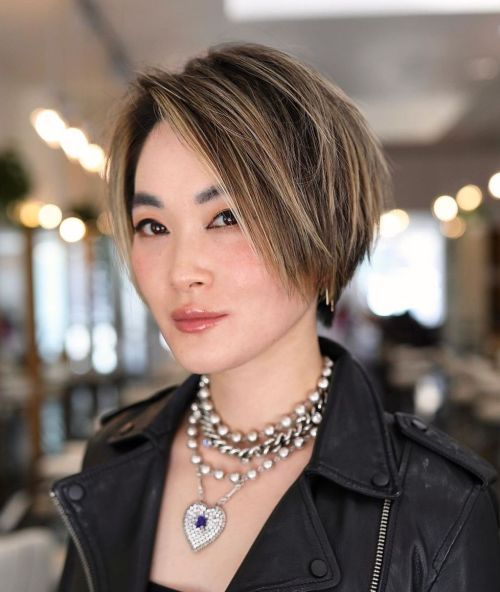 Pixie with Razored Ends
This pixie cut features razored ends, adding texture and a touch of edginess. The razored layers create movement and definition, making it an excellent choice for those with a round face seeking a dynamic and contemporary style.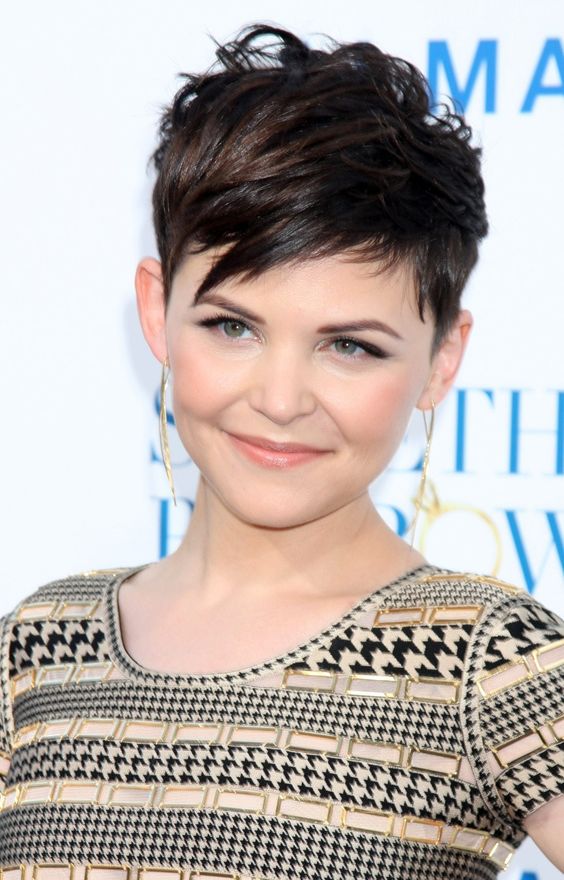 Pixie with Headband
Accessorize your pixie haircut with a headband to add a playful and feminine touch. Opt for a wide headband that sits across the forehead to create the illusion of a longer face shape. This versatile styling option allows for endless creativity and personalization.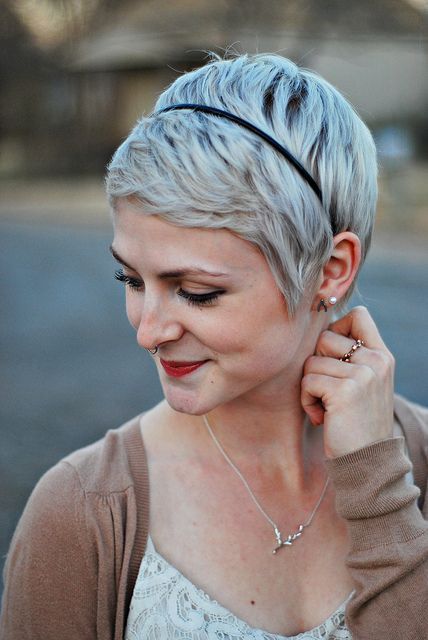 Pixie with Side Shave
For a bold and unconventional look, try a pixie cut with a side shave. Shaving one side of the head adds an edgy element while drawing attention away from the roundness of the face. The remaining hair can be styled in various ways, from slicked back to voluminous, allowing for endless styling possibilities.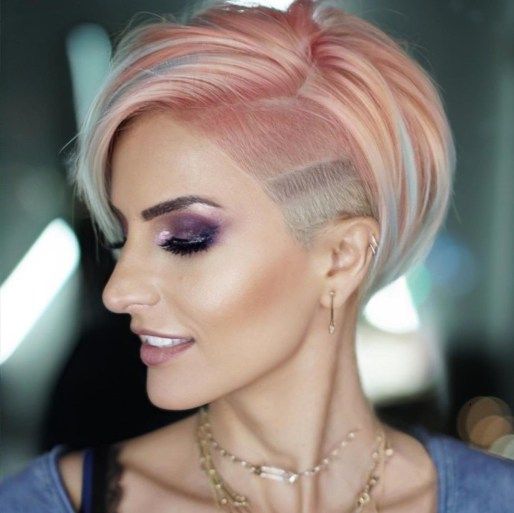 Pixie with Feathered Layers
This pixie cut features feathered layers throughout the crown, creating a soft and feminine look. The feathered texture adds volume and movement, while the shorter length keeps the overall style flattering for round faces. This versatile cut can be dressed up or down, making it suitable for any occasion.
Save Pin