Hairstyle
15 Chic A-Line Lob Haircut Ideas for a Stylish Transformation
The A-line lob haircut perfectly blends sophistication and versatility, offering a modern twist on the classic bob. This hairstyle features a longer front that gradually tapers to a shorter back, creating a flattering and stylish silhouette. In this article, we present 15 chic A-line lob haircut ideas that will inspire you to embrace this trendy look for a bold and elegant transformation.
1. Classic A-Line Lob:
Embrace the timeless beauty of the classic A-line lob, with the front strands framing the face and the back creating a sleek and edgy finish.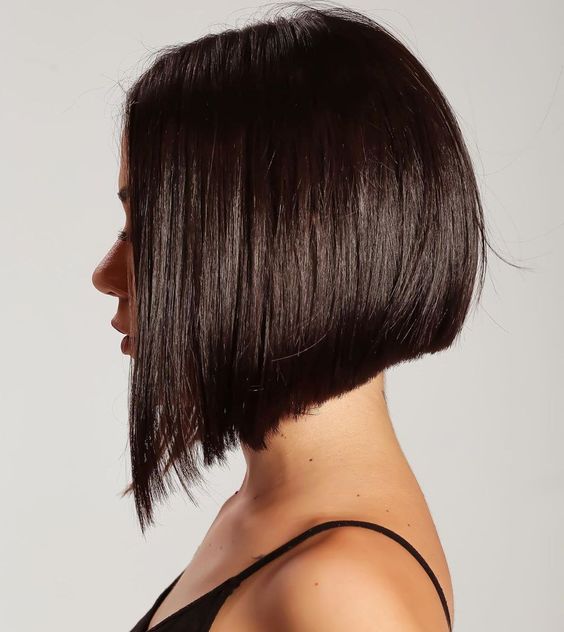 2. Textured A-Line Lob:
Add texture and movement to your A-line lob with subtle layers and tousled waves, creating a chic and effortless appearance.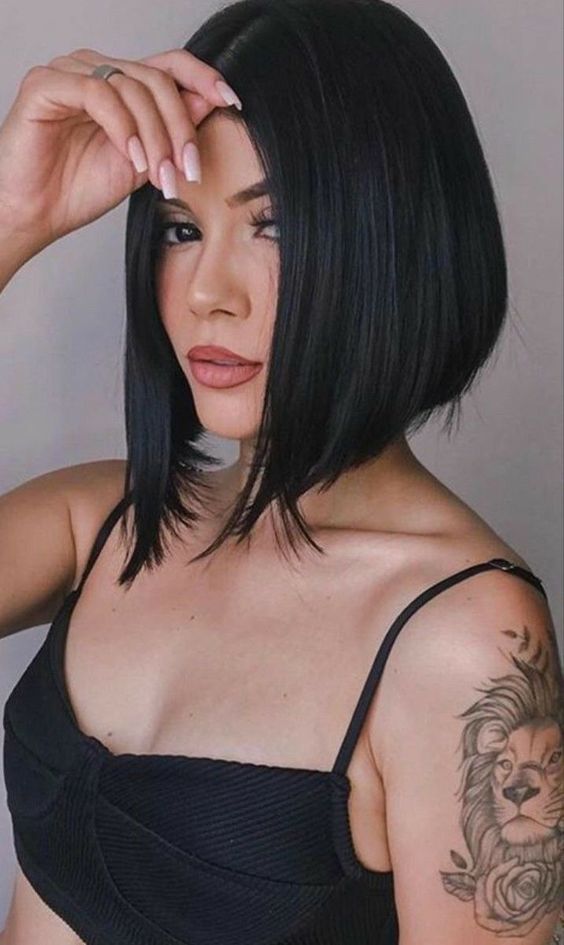 3. Blunt A-Line Lob:
Opt for a more structured look with a blunt A-line lob, creating clean lines and a bold statement.
4. Angled A-Line Lob:
Experiment with a sharper angle for the A-line cut, creating a more dramatic and dynamic effect that accentuates your features.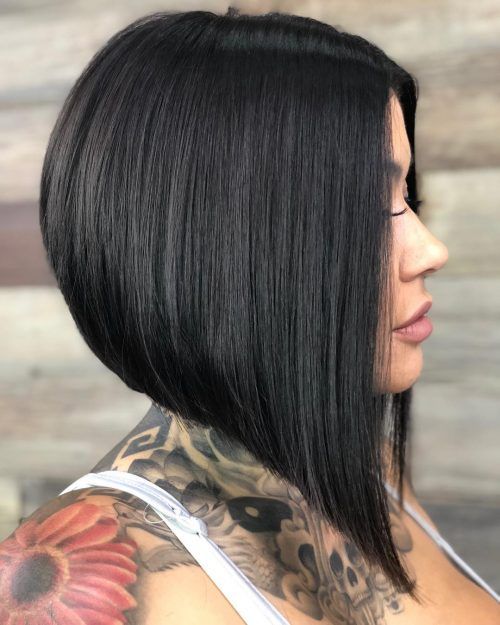 5. Curled A-Line Lob:
Enhance the elegance of your A-line lob by adding soft curls or loose waves, adding a touch of sophistication to your hairstyle.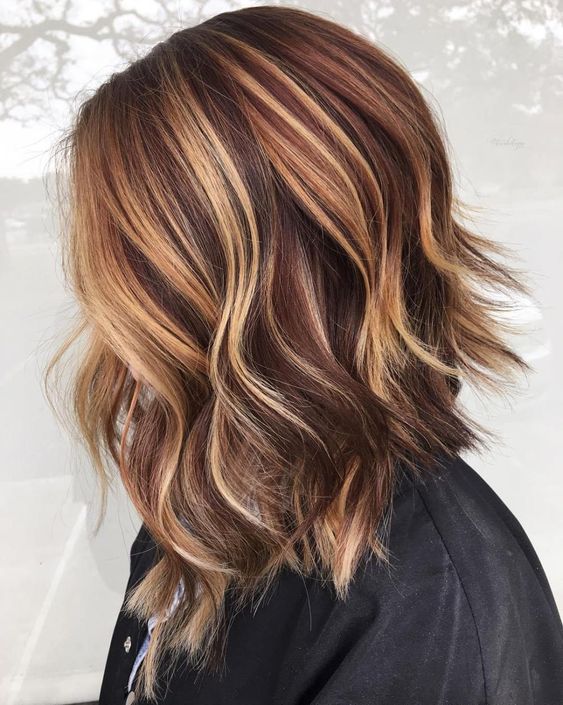 6. Asymmetrical A-Line Lob:
Play with asymmetry by creating an A-line lob with a slightly longer front on one side, adding a unique and edgy twist.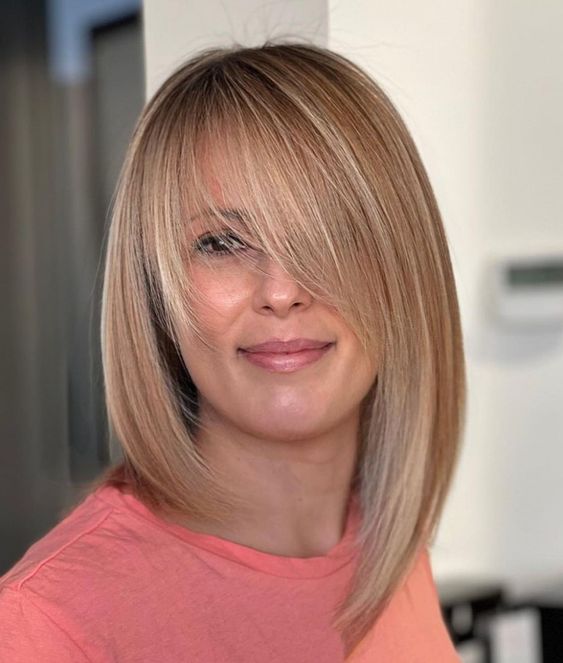 7. Layered A-Line Lob:
Incorporate layers throughout your A-line lob for added volume and movement, creating a stylish and dynamic appearance.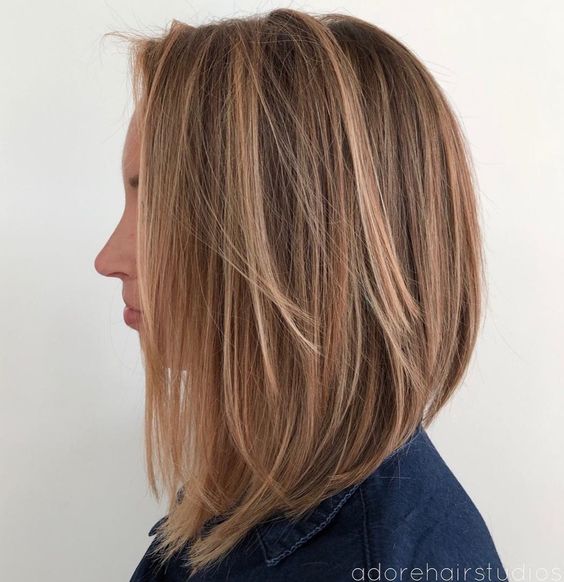 8. Sleek A-Line Lob:
Achieve a polished and sophisticated look with a sleek and straight A-line lob that exudes modern elegance.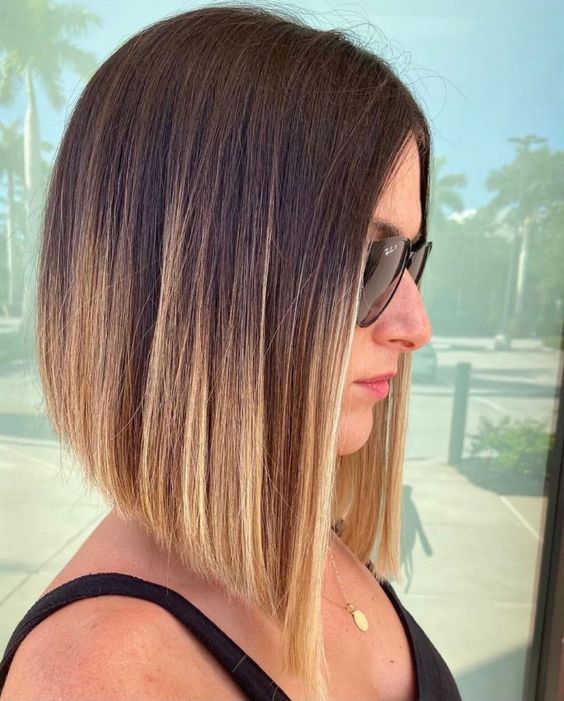 9. A-Line Lob with Bangs:
Pair your A-line lob with bangs, whether they're blunt, side-swept, or textured, to frame your face and add depth to your style.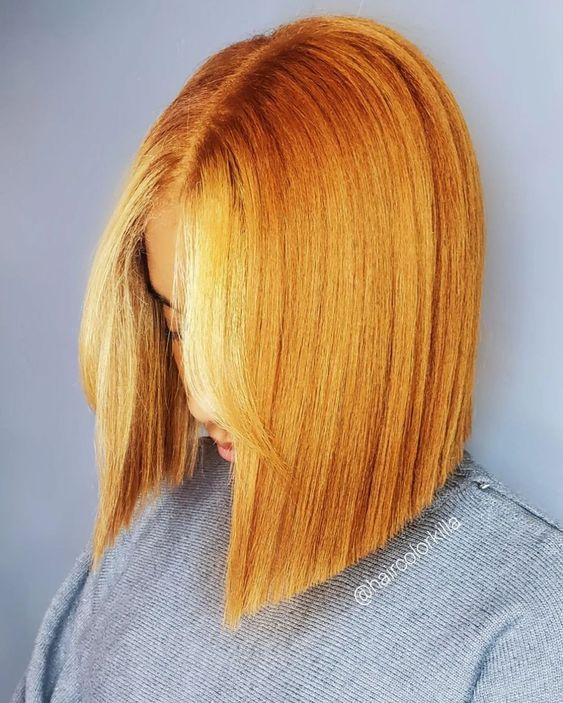 10. Tousled A-Line Lob:
Create a relaxed and carefree vibe by adding subtle waves and a touch of texture to your A-line lob.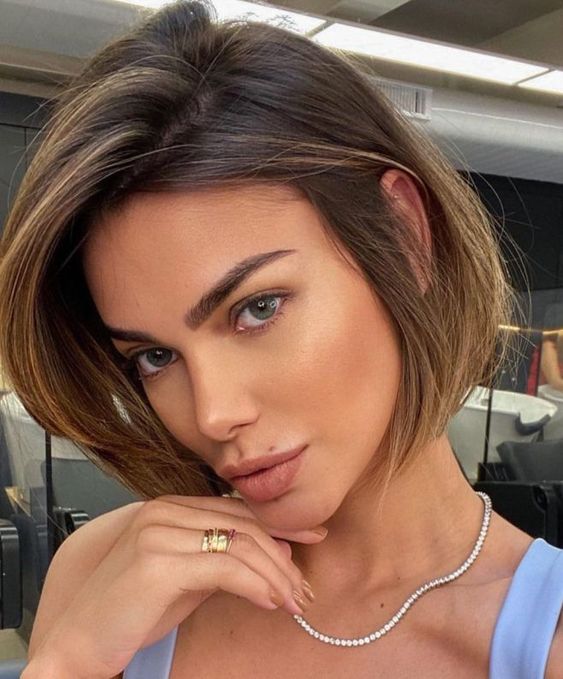 11. Choppy A-Line Lob:
Embrace a playful and edgy appearance with a choppy A-line lob that features uneven lengths and a hint of rebelliousness.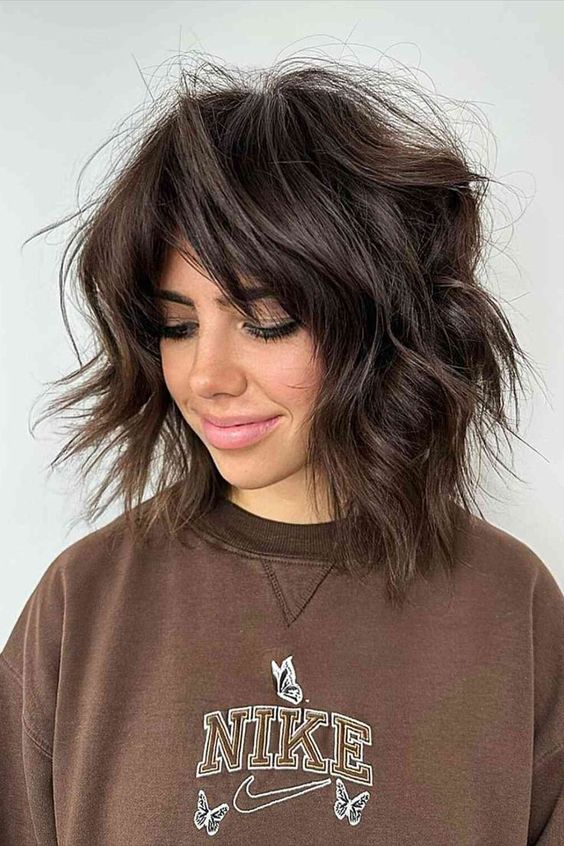 12. A-Line Lob with Balayage:
Enhance your A-line lob with balayage highlights or ombre color, adding dimension and depth to your hairstyle.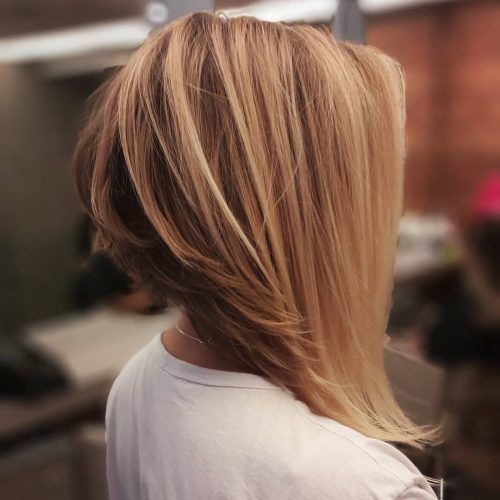 13. A-Line Lob with Subtle Layers:
Opt for discreet layers that blend seamlessly with your A-line lob, adding movement without sacrificing its clean lines.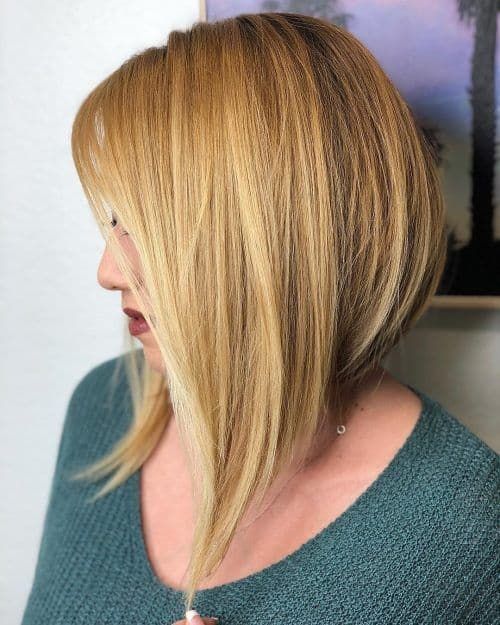 14. A-Line Lob with Middle Part:
Part your A-line lob down the middle for a sleek and symmetrical look that highlights the structured angles.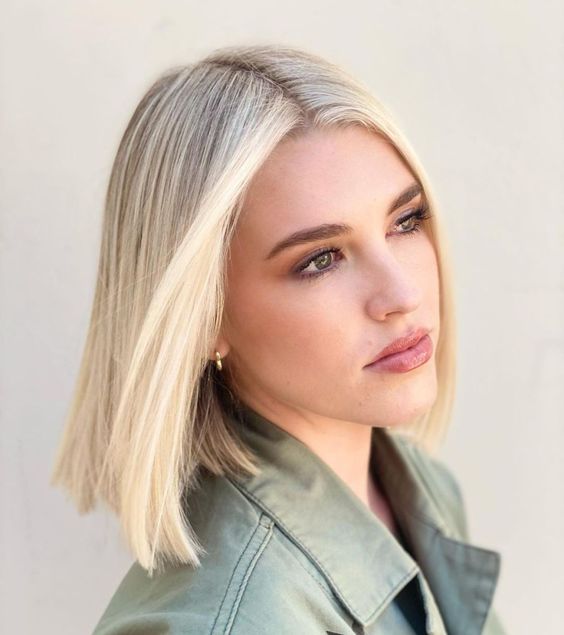 15. A-Line Lob with Side Part:
Create a soft and effortless appearance by styling your A-line lob with a side part that adds volume and dimension.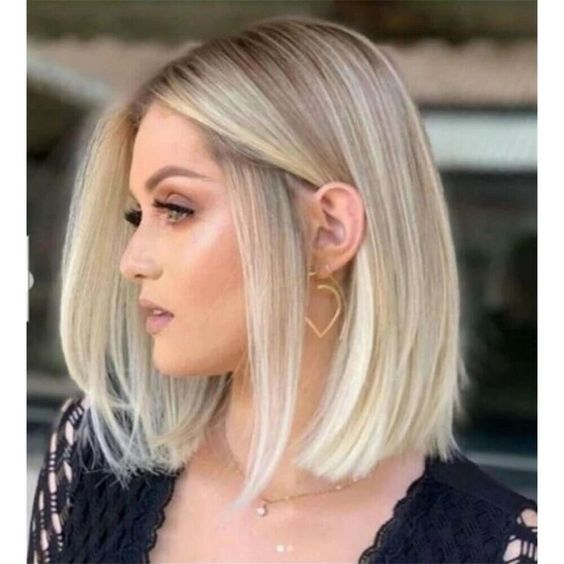 Save Pin