Hairstyle
15 Stylish Haircut Ideas for Plus Size Round Faces
Finding the right haircut for a plus size round face involves creating balance and enhancing your natural features. The goal is to choose a hairstyle that flatters your face shape and boosts your confidence. In this article, we present 15 stylish haircut ideas tailored to plus size individuals with round faces, helping you discover the perfect look that suits your personal style.
1. Long Layered Haircut with Face-Framing Layers:
Opt for a long layered haircut with face-framing layers that add dimension and elongate your face, creating a slimming effect.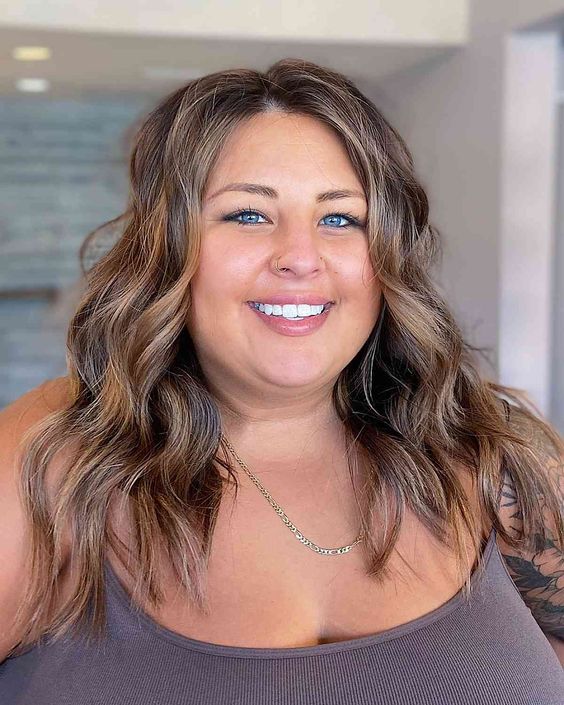 2. Side-Swept Bangs with Shoulder-Length Hair:
Choose shoulder-length hair with side-swept bangs that draw attention away from the roundness of your face while providing a chic and flattering appearance.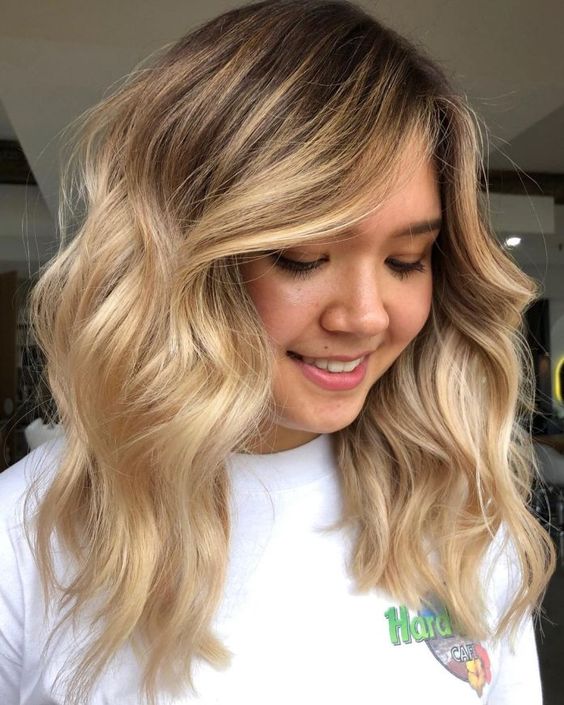 3. Asymmetrical Pixie Cut:
Embrace an asymmetrical pixie cut that offers a bold and modern look, emphasizing your features and adding a touch of edge.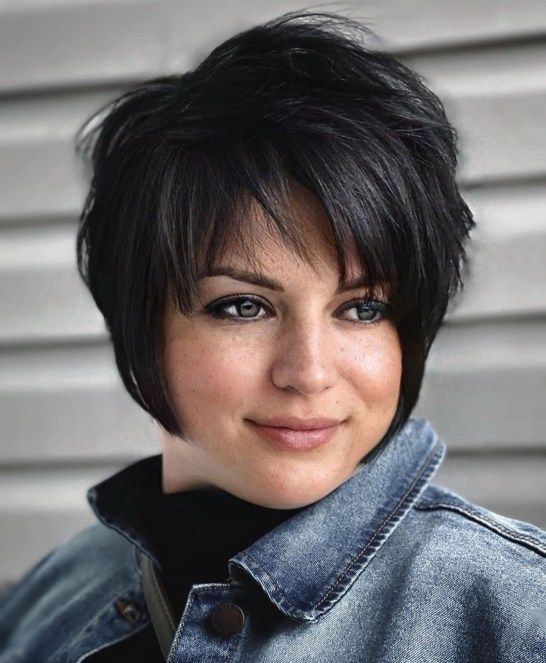 4. Layered Bob with Side Part:
Go for a layered bob with a side part that adds volume at the crown and creates an elongated appearance for your round face.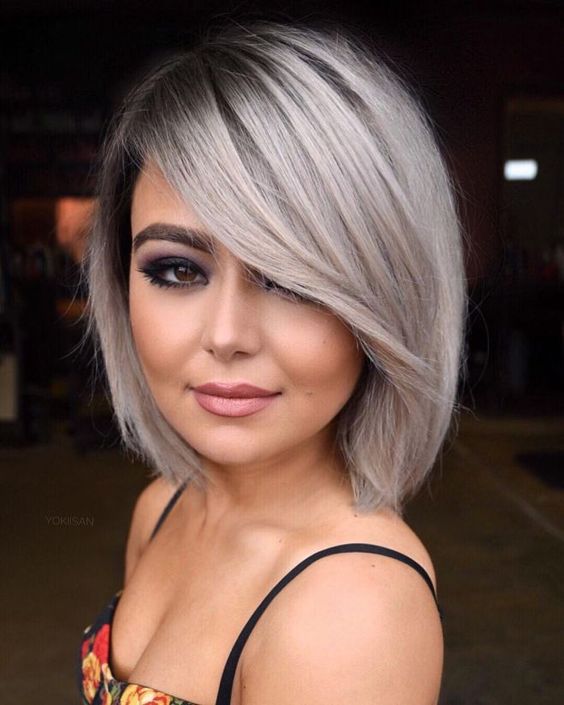 5. Voluminous Curls with Side Bangs:
Pair voluminous curls with side bangs that create a balanced and alluring look, adding depth and definition to your face.
6. Textured Shag Haircut with Curtain Bangs:
Choose a textured shag haircut with curtain bangs that add texture and movement while framing your face in a flattering way.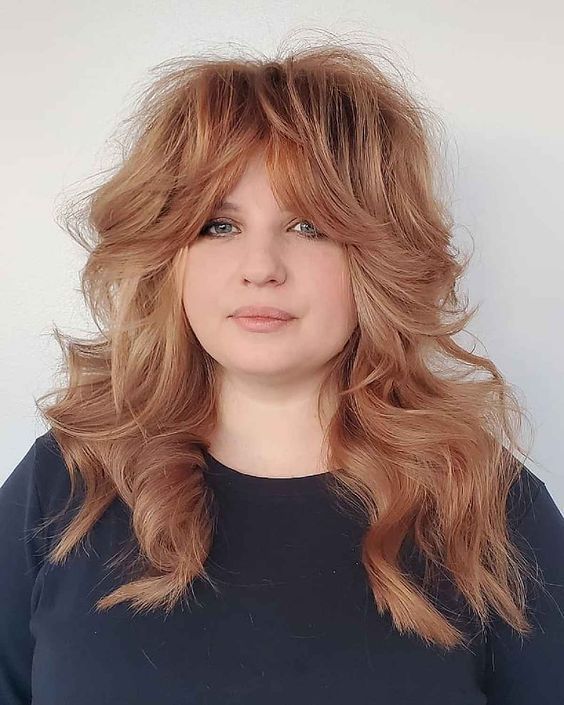 7. Wavy Lob with Middle Part:
Opt for a wavy lob with a middle part that creates the illusion of length and adds a touch of elegance to your overall look.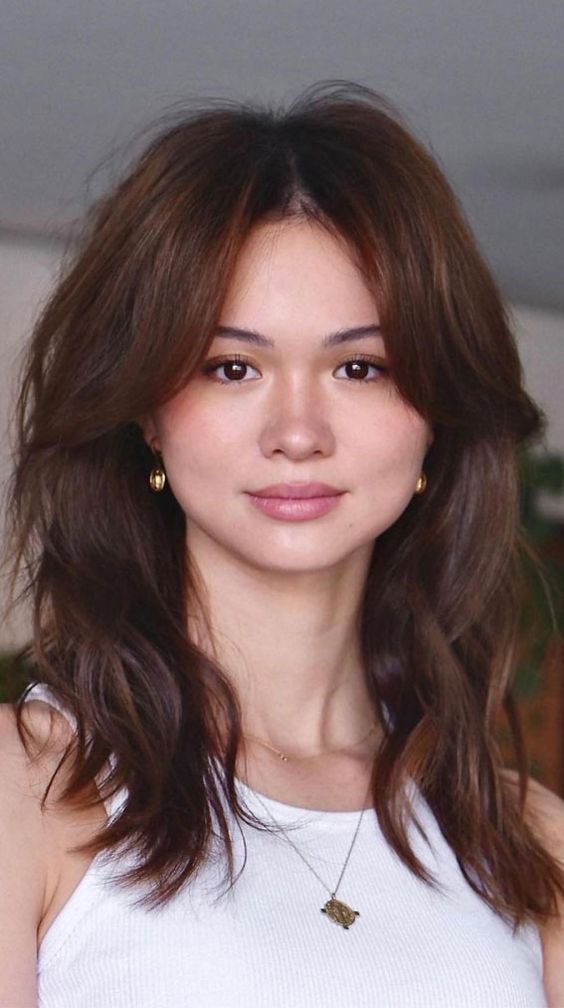 8. Curly Bob with Full Bangs:
Embrace your natural curls with a curly bob and full bangs that showcase your personality while accentuating your best features.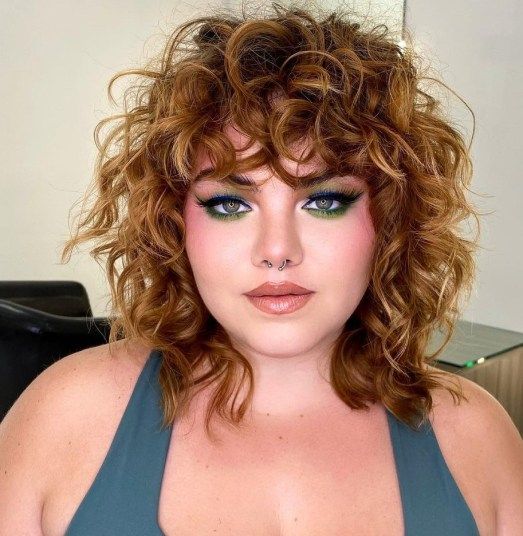 9. Medium-Length Layered Haircut with Wispy Bangs:
Choose a medium-length layered haircut with wispy bangs that soften your features and create a youthful appearance.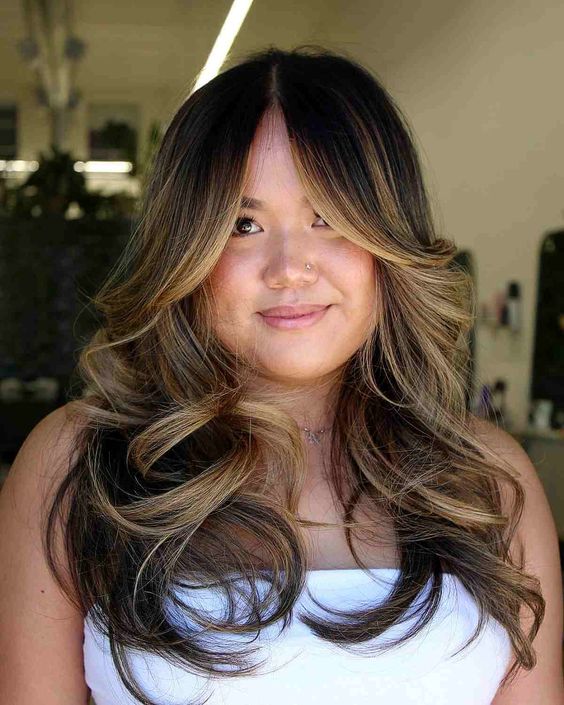 10. Short Blunt Cut with Side Part:
Opt for a short blunt cut with a side part that adds structure and frames your face in a flattering manner.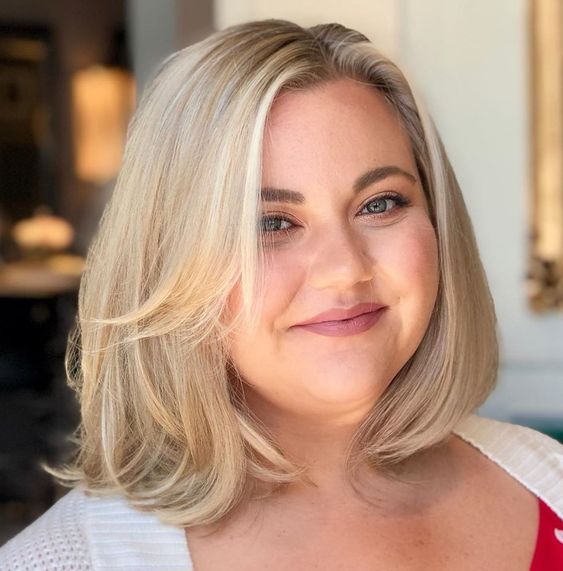 11. Textured Pixie Cut with Textured Bangs:
Pair a textured pixie cut with textured bangs for a playful and trendy look that adds dimension to your round face.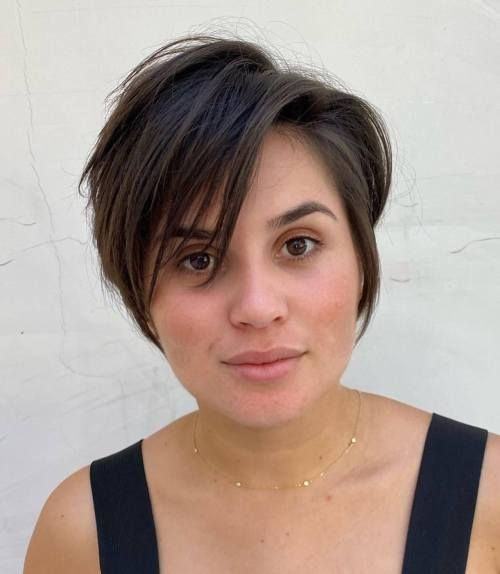 12. Angular Bob with Angular Bangs:
Go for an angular bob with angular bangs that create a sophisticated and balanced appearance.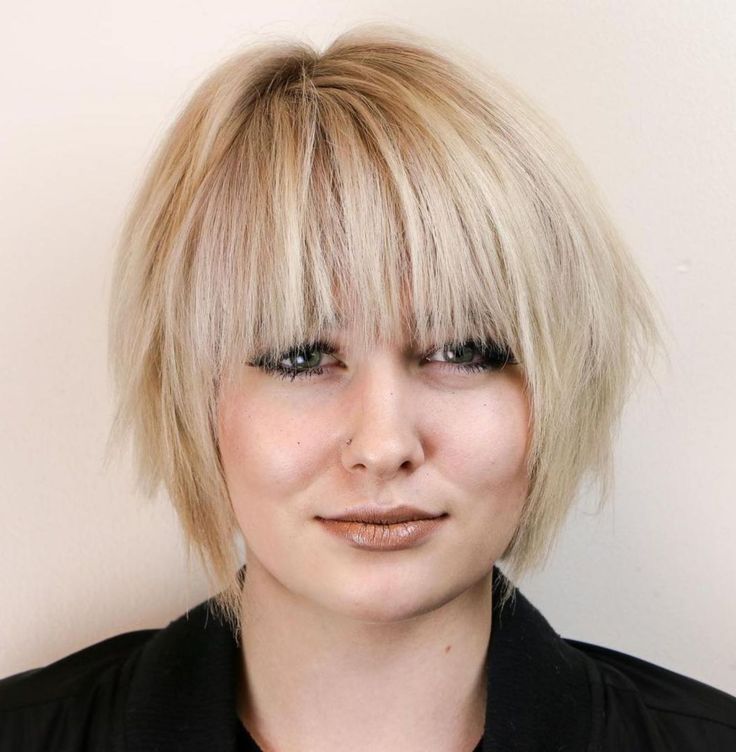 13. Layered Lob with Face-Framing Highlights:
Choose a layered lob with face-framing highlights that accentuate your best features and provide a slimming effect.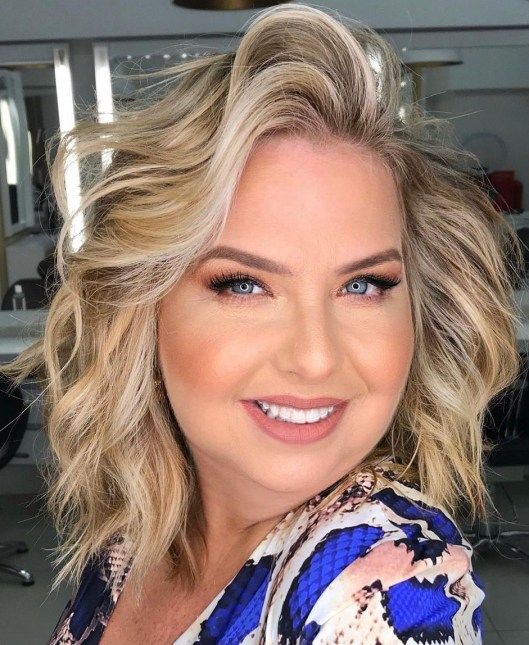 14. Wavy Shag Haircut with Bangs:
Pair a wavy shag haircut with side bangs that add movement and dimension while complementing your round face.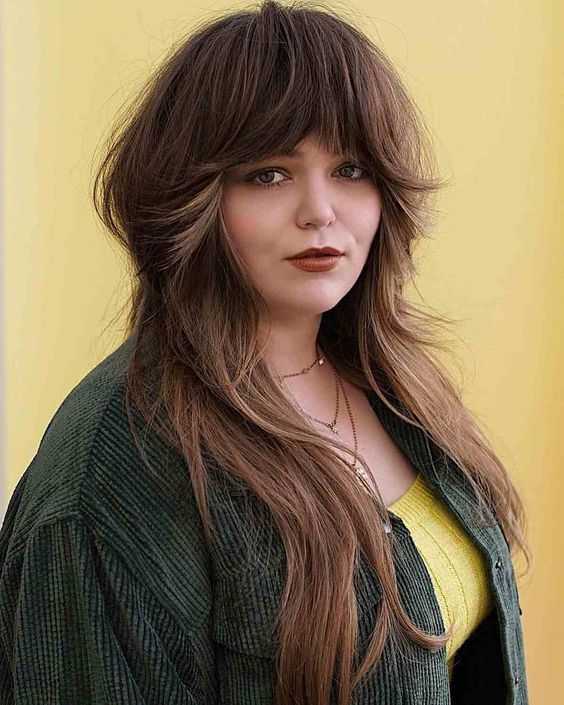 15. Pixie Cut with Long Side Swept Bangs:
Opt for a pixie cut with long side-swept bangs that elongate your face and add a touch of femininity.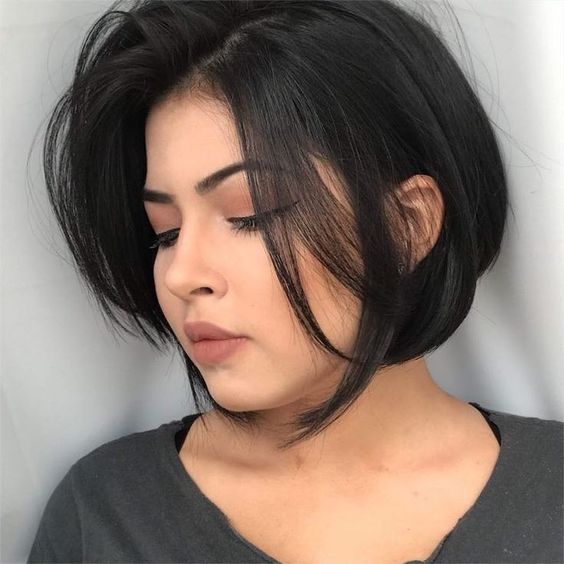 Save Pin