Hairstyle
15 Chic Short Haircut Ideas for Oval Faces
An oval face shape is considered one of the most versatile and balanced, allowing you to experiment with a wide range of short haircut styles. Whether you prefer edgy or classic looks, short haircuts can accentuate your facial features and showcase your unique beauty. In this article, we present 15 chic short haircut ideas tailored to oval faces, helping you find the perfect style that complements your natural shape.
1. Textured Pixie Cut:
Embrace a textured pixie cut that adds volume and dimension to your hair while highlighting your balanced facial proportions.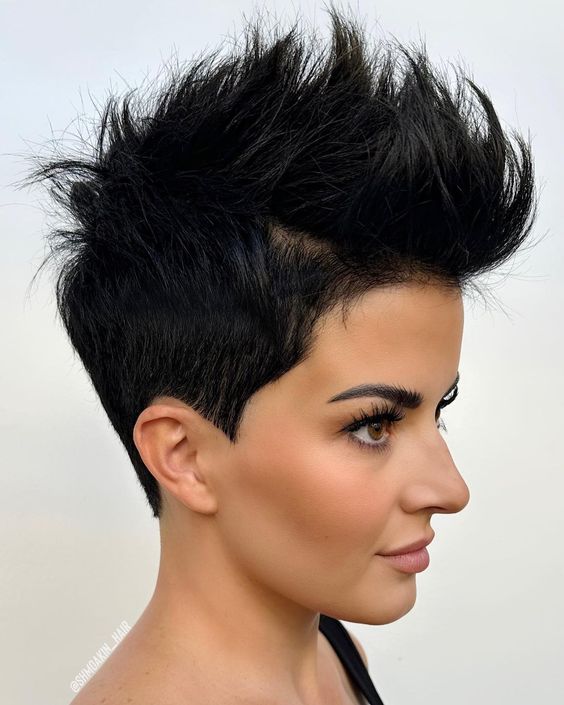 2. Blunt Bob with Side Swept Bangs:
Choose a blunt bob with side swept bangs that frame your face and add a touch of sophistication to your overall look.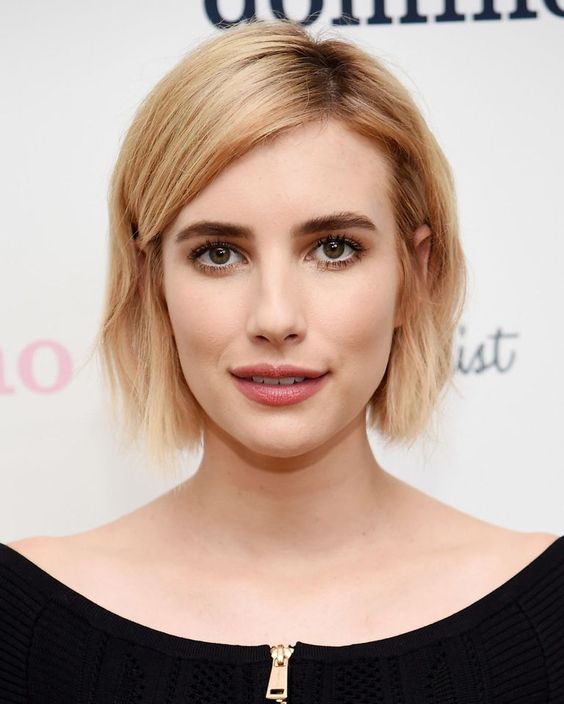 3. Asymmetrical Short Haircut:
Opt for an asymmetrical short haircut with longer layers on one side, creating a modern and edgy appearance.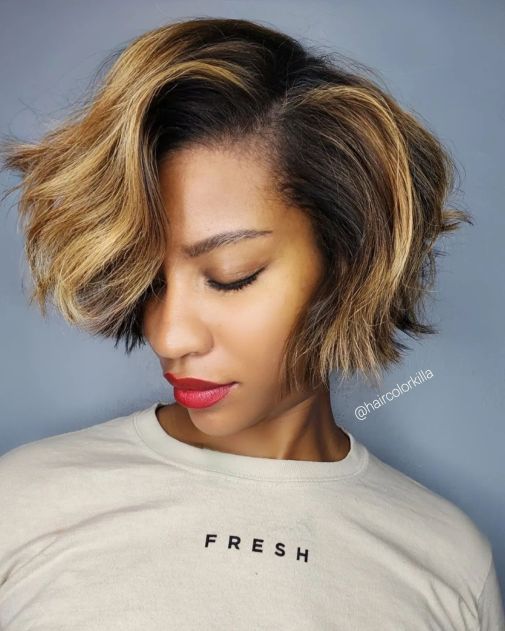 4. Curly Bob with Tousled Texture:
Pair a curly bob with tousled texture that adds movement and enhances your natural curls, creating a carefree and stylish look.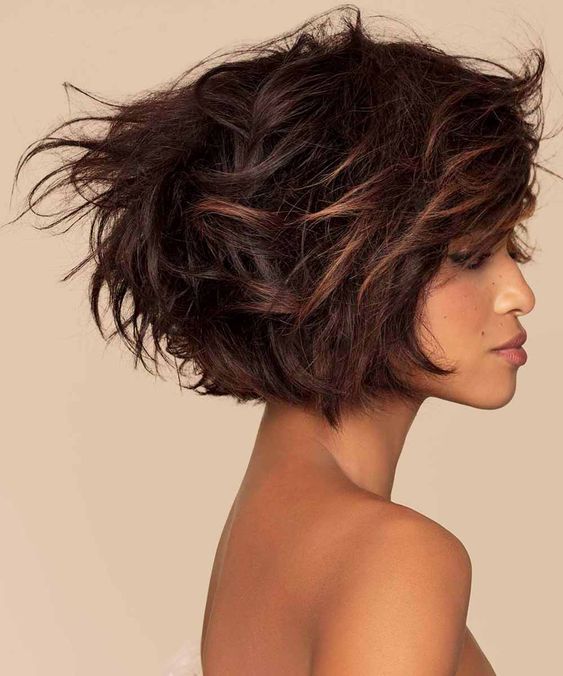 5. Sleek Angular Bob:
Go for a sleek angular bob that accentuates your facial features and adds a touch of elegance to your appearance.
6. Faux Hawk Pixie Cut:
Choose a faux hawk pixie cut that adds a bold and daring element to your style, showcasing your confidence.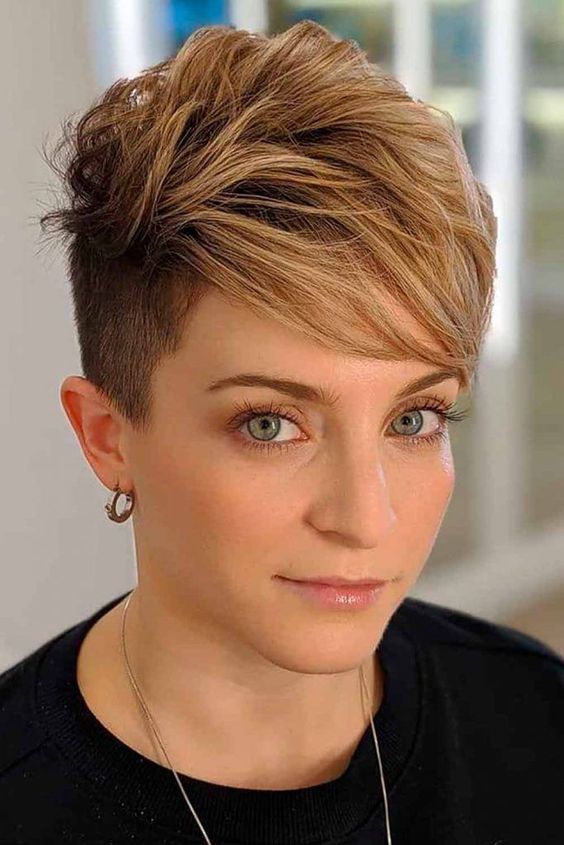 7. Textured Lob with Choppy Ends:
Opt for a textured lob with choppy ends that adds volume and dimension, enhancing your balanced face shape.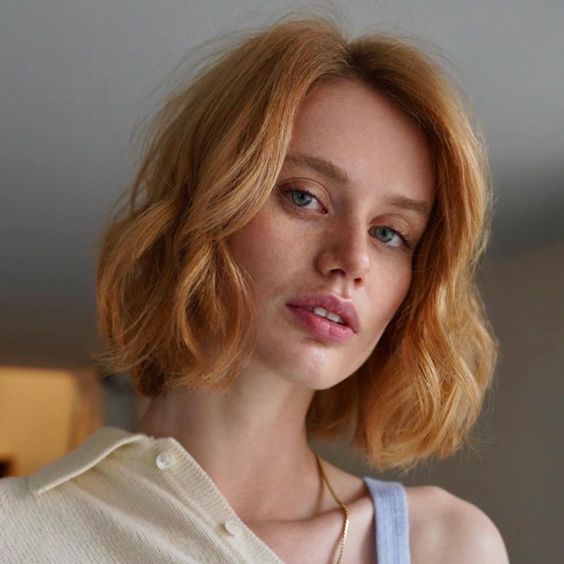 8. Short Shag Haircut with Wispy Bangs:
Embrace a short shag haircut with wispy bangs that create a trendy and effortless look, enhancing your facial proportions.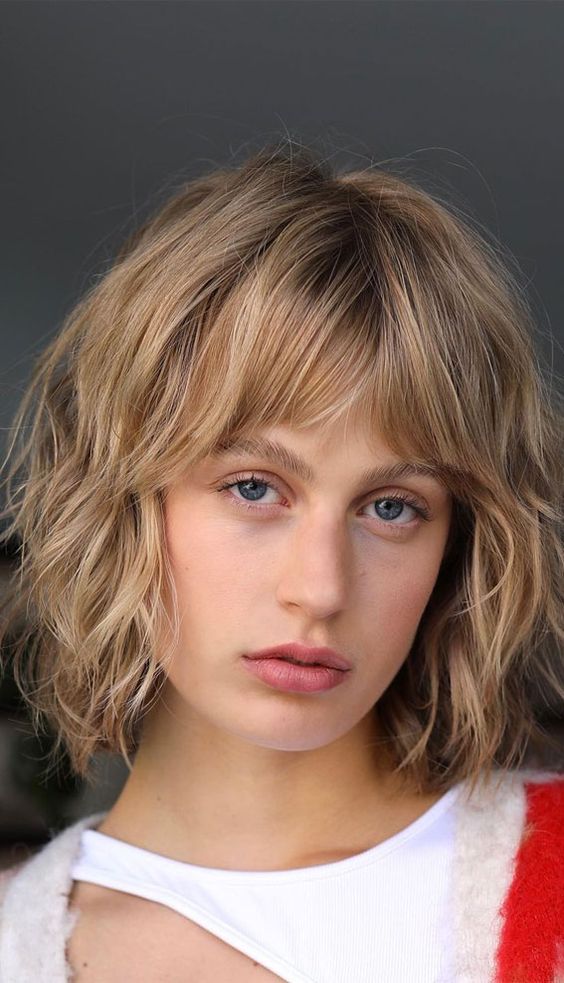 9. Classic Short Bob:
Choose a classic short bob that emphasizes your facial features and offers a timeless and polished appearance.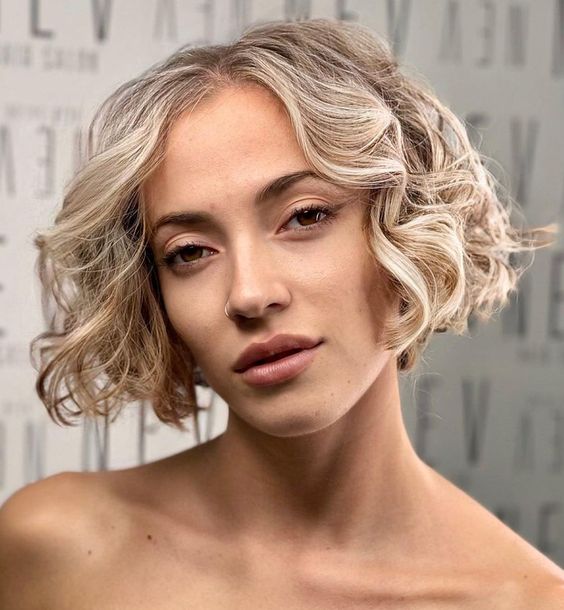 10. Layered Pixie Cut with Long Bangs:
Pair a layered pixie cut with long side-swept bangs that highlight your facial structure and add a touch of femininity.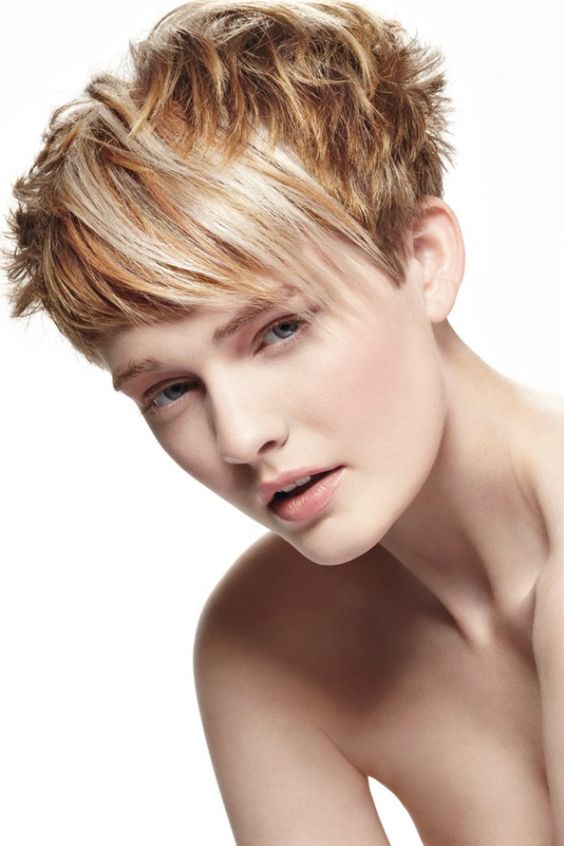 11. Textured Crop Haircut:
Opt for a textured crop haircut that adds movement and volume to your hair, enhancing your oval face shape.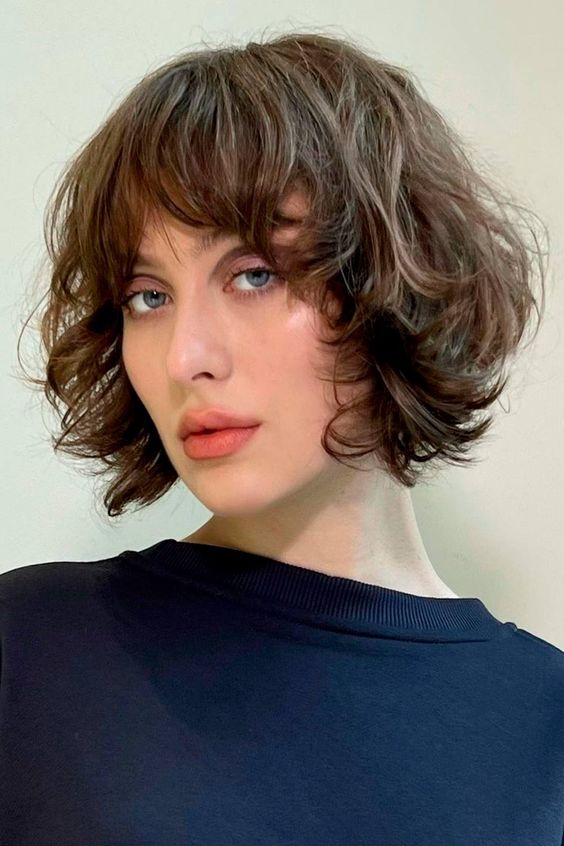 12. Short Curly Haircut with Curly Bangs:
Embrace a short curly haircut with curly bangs that enhance your natural curls and add a playful and charming touch.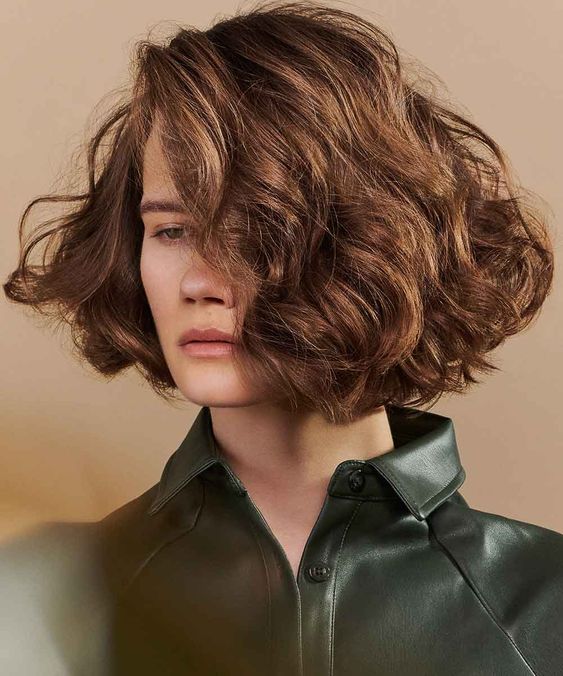 13. Side-Parted Pixie Cut:
Choose a side-parted pixie cut that creates asymmetry and adds a stylish flair to your overall look.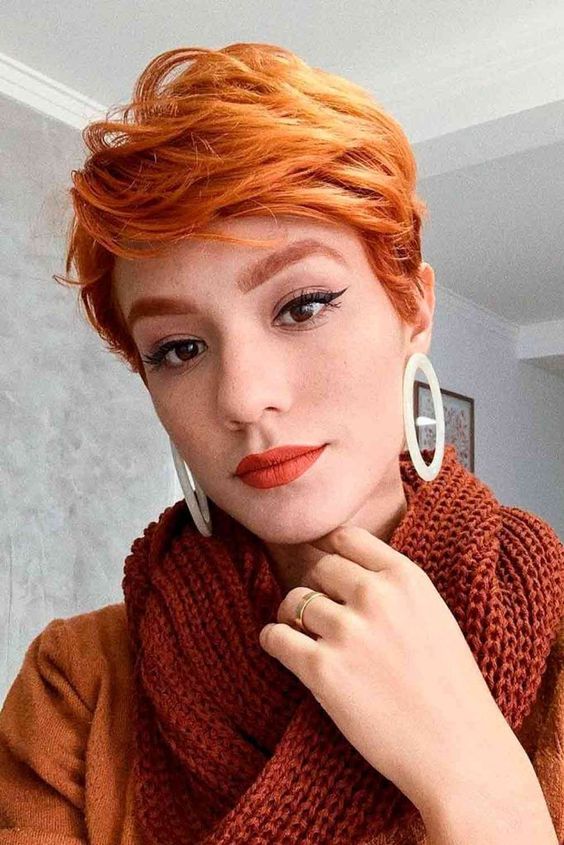 14. Choppy Short Haircut with Tapered Sides:
Opt for a choppy short haircut with tapered sides that adds edge and modernity to your appearance.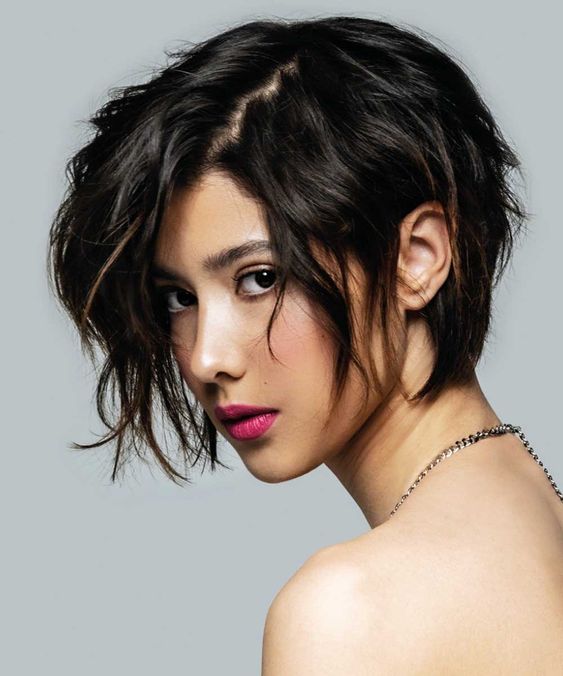 15. Slicked-Back Short Haircut:
Embrace a slicked-back short haircut that showcases your facial features and exudes confidence and sophistication.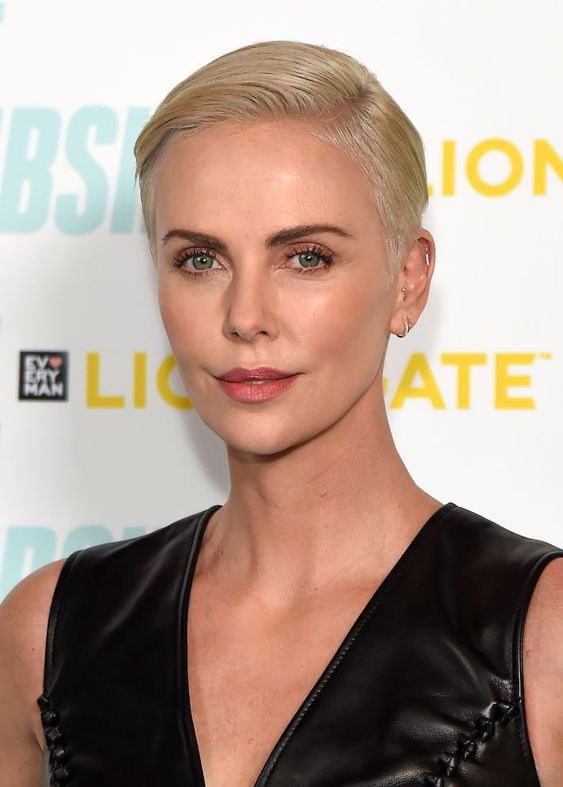 Save Pin