Hairstyle
15 Creative and Stunning Knotless Braids Hairstyle Ideas
Knotless braids have become a popular and innovative protective hairstyle that offers a more comfortable and natural-looking alternative to traditional box braids. These braids are known for their seamless appearance and reduced tension on the scalp, making them an excellent choice for various hair types and textures. In this article, we present 15 creative and stunning knotless braids hairstyle ideas that showcase the versatility and beauty of this modern hair trend.
1. Classic Knotless Box Braids:
Start with the foundation – classic knotless box braids that provide a sleek and chic look with reduced scalp tension.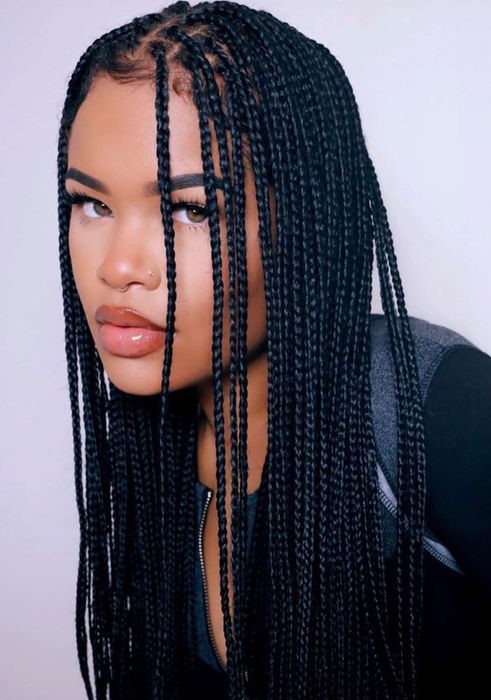 2. Knotless Braided Ponytail:
Gather your knotless braids into a high or low ponytail for a practical and stylish hairstyle that's perfect for active days.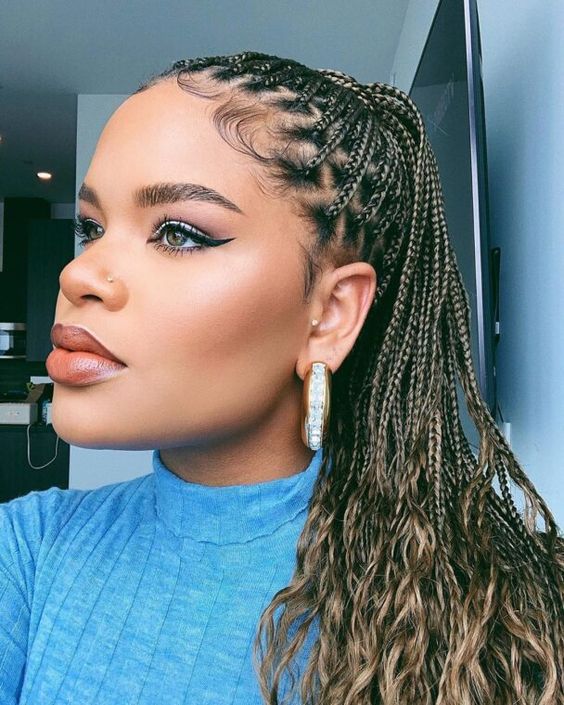 3. Knotless Braids with Curled Ends:
Curl the ends of your knotless braids to add a touch of glamour and elegance to your overall look.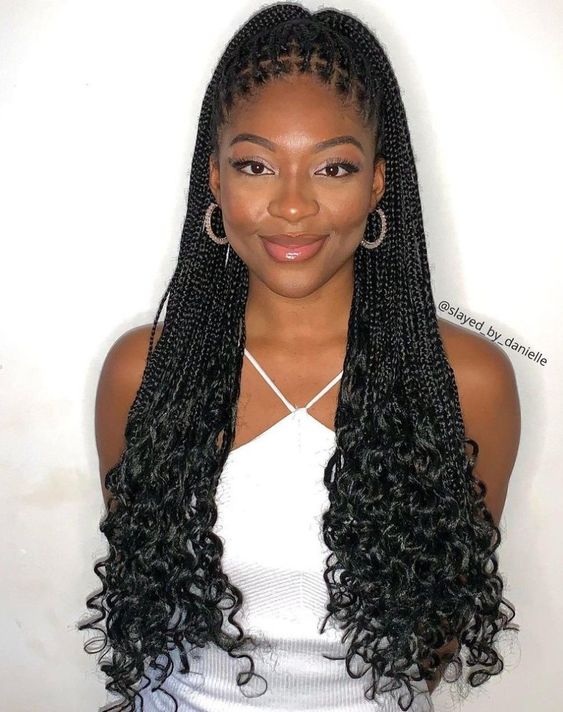 4. Knotless Bob with Side Part:
Opt for a knotless bob hairstyle with a side part for a modern and sophisticated appearance.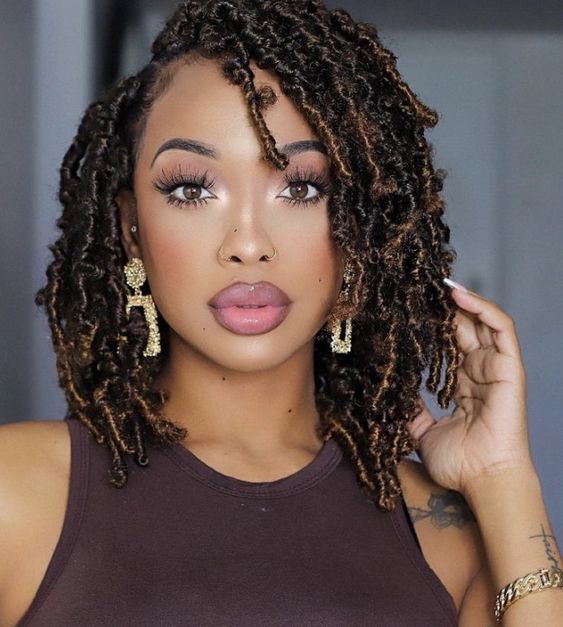 5. Knotless Braids with Beads:
Enhance your knotless braids with colorful beads or cuffs that add a playful and cultural touch to your hairstyle.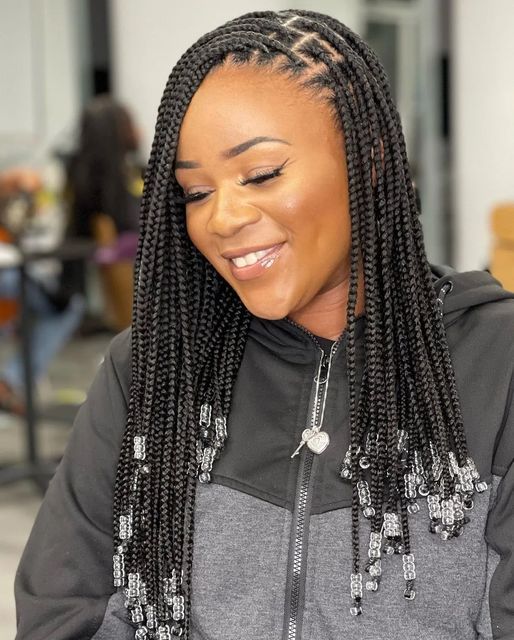 6. Knotless Braided Updo:
Style your knotless braids into an intricate updo, showcasing the seamless and natural-looking texture.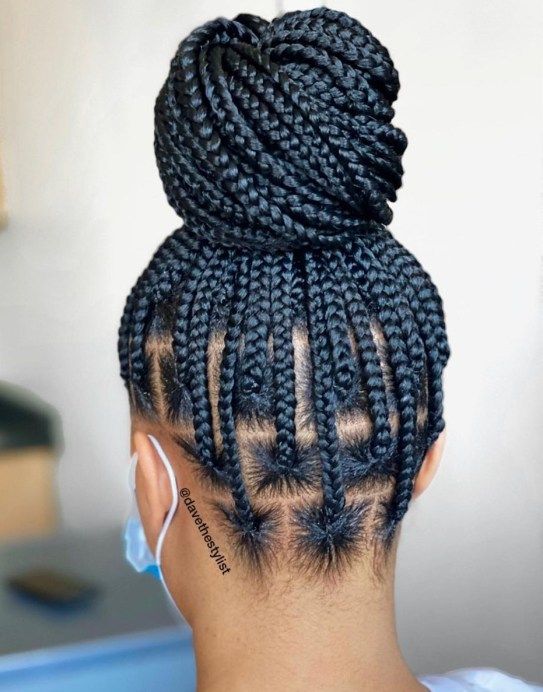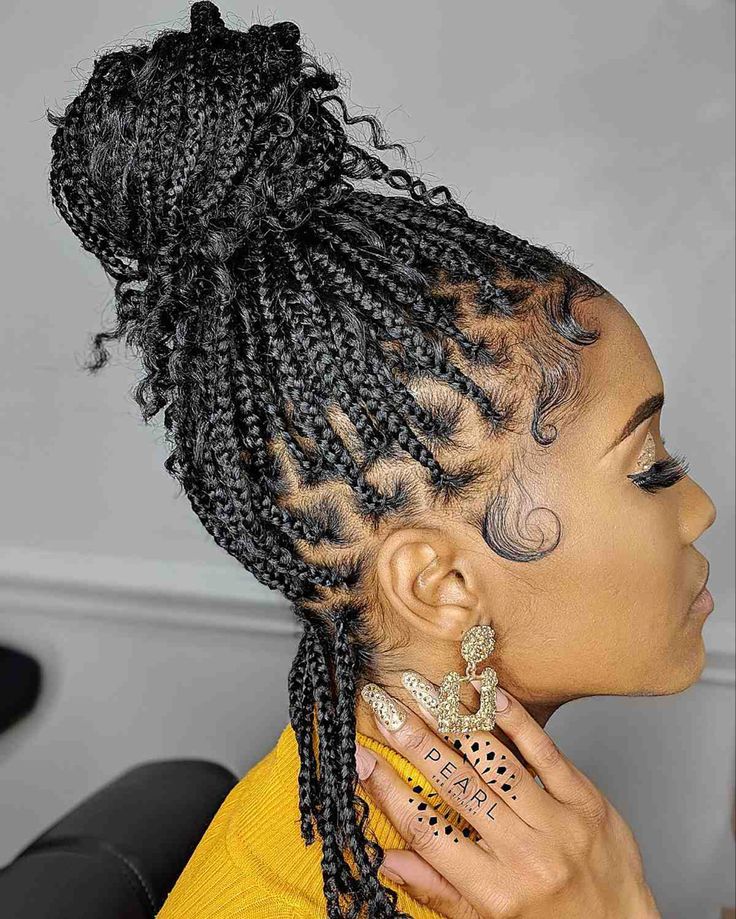 7. Knotless Braids with Undercut:
Combine knotless braids with an undercut or shaved sides for an edgy and bold hairstyle.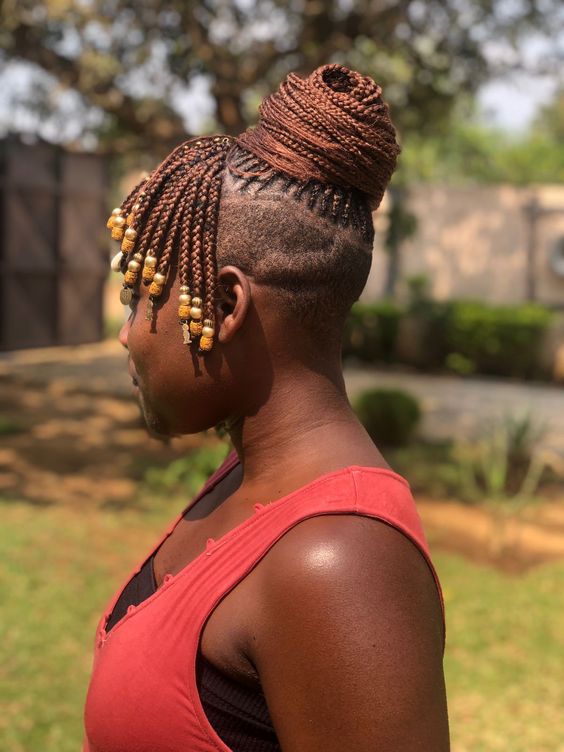 8. Knotless Braids with Middle Part:
Part your knotless braids down the middle for a symmetrical and balanced look that frames your face beautifully.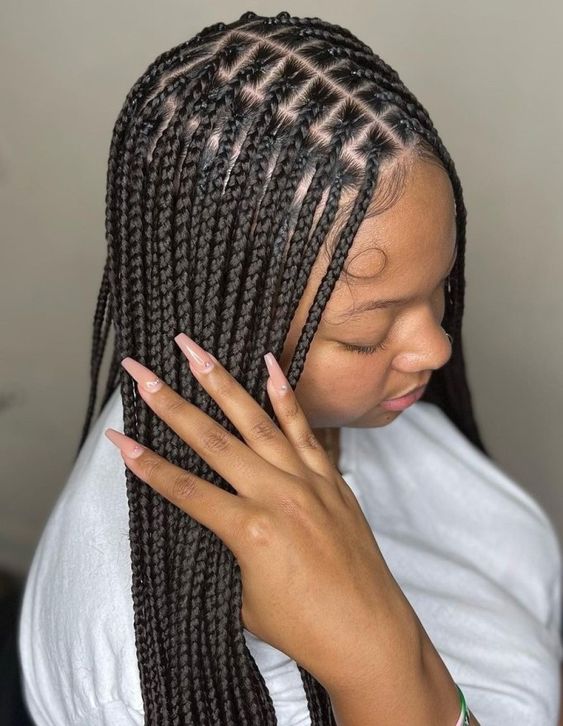 9. Knotless Braids Half-Up Bun:
Gather a portion of your knotless braids into a half-up bun, achieving a trendy and relaxed appearance.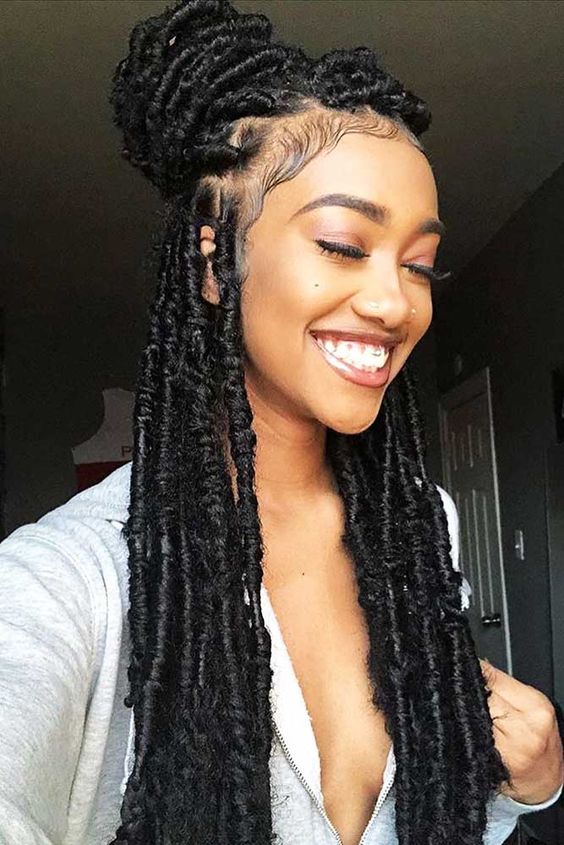 10. Knotless Braids with Ombre:
Add an ombre effect to your knotless braids by incorporating different shades for a dynamic and eye-catching look.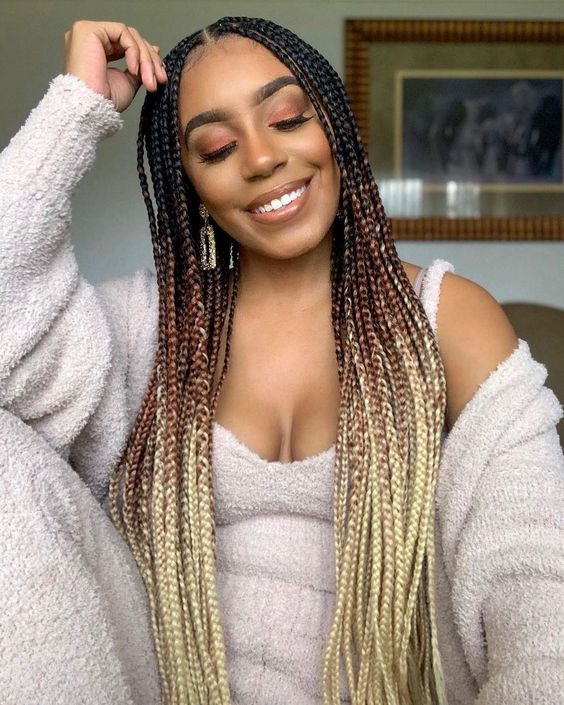 11. Knotless Braids with Twists:
Combine knotless braids with twists for a textured and intricate hairstyle that showcases your creativity.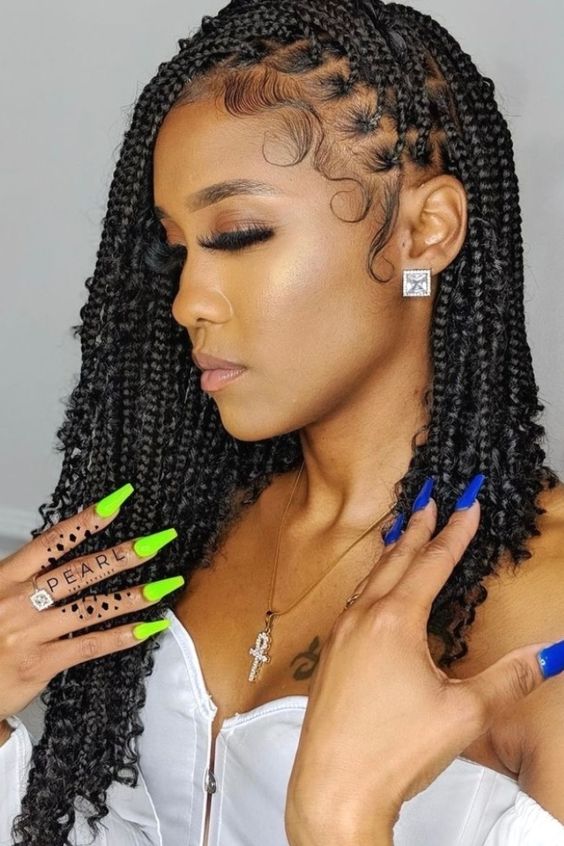 12. Knotless Braids with Headband:
Wrap a section of your knotless braids around your head like a headband, adding a feminine and stylish touch.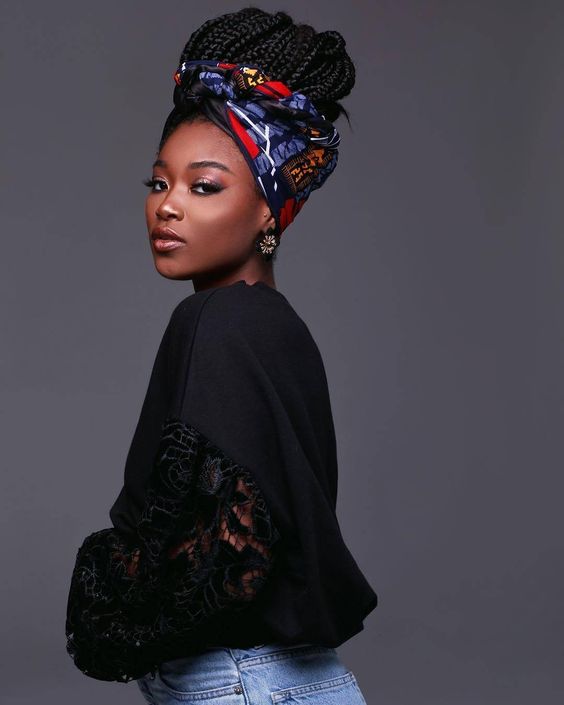 13. Knotless Braids with Triangle Parting:
Experiment with triangle partings to create a geometric and visually appealing pattern within your knotless braids.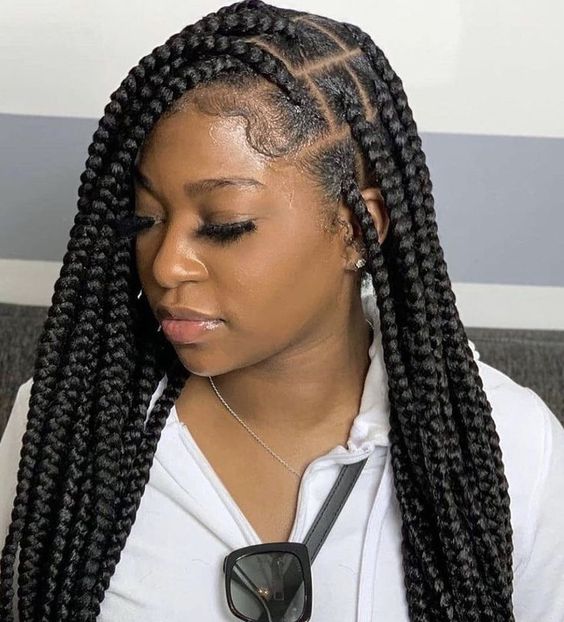 14. Knotless Braids with Braided Crown:
Style your knotless braids into a bun while incorporating a braided crown for an elegant and regal appearance.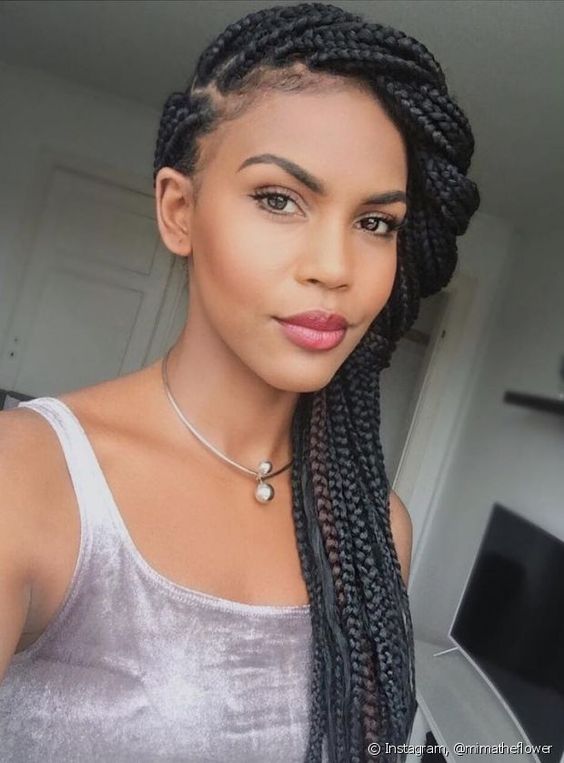 15. Knotless Braids with Side Swept:
Sweep your knotless braids to one side for an asymmetrical and trendy look that adds depth to your hairstyle.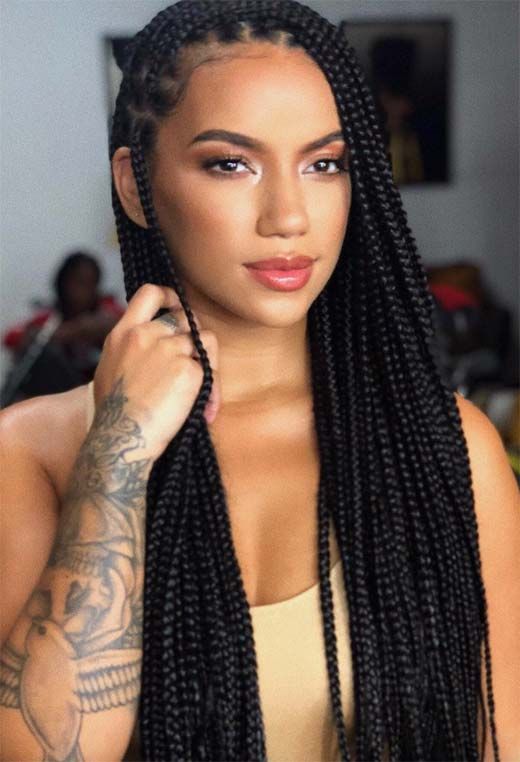 Save Pin