If you're looking for a new hair color, why not try dark red? It's a bold way to stand out from the crowd. Here are some ideas for dark and red shades that look great on different types of hair.
Dark And Red Color for Curly Hair
Are you a curly haired girl with a deep, dark red hair color? Then you're in luck. In this guide, we'll take a look at some of the best colors for your curls and help you decide which one is right for you!
If your hair is naturally curly and thick, then it's important that your color doesn't end up looking too bright or unnatural. A dark red shade will maintain its vibrancy without being too harsh on the eye – especially if paired with other warm tones like gold jewelry or makeup palettes. It also won't clash with any of those subtle highlights hidden within those waves.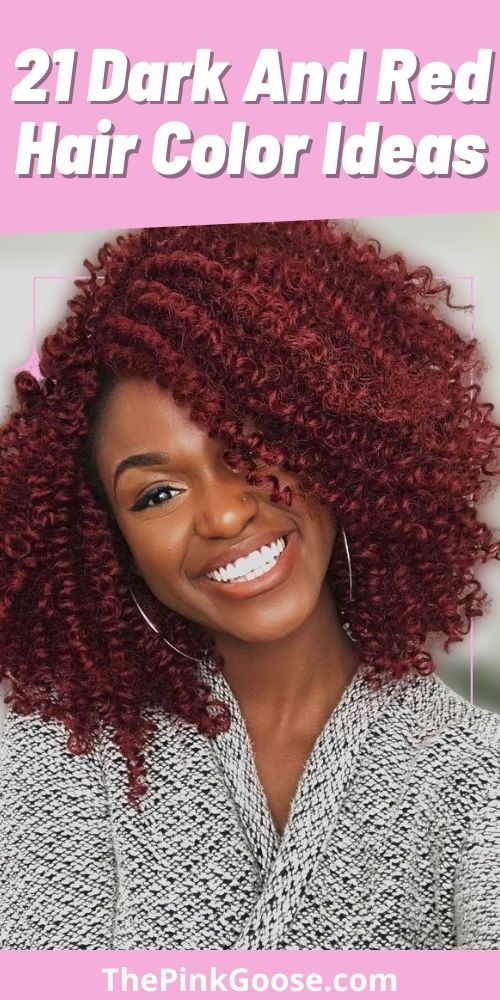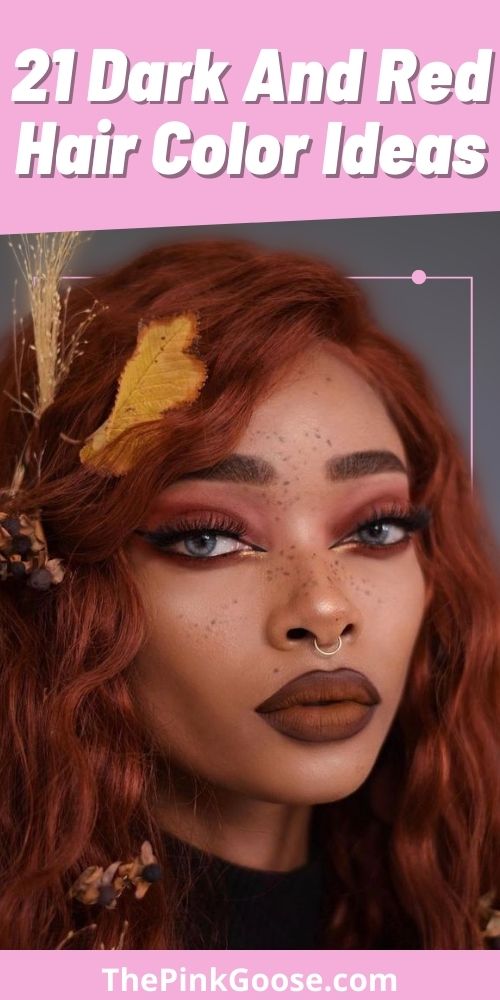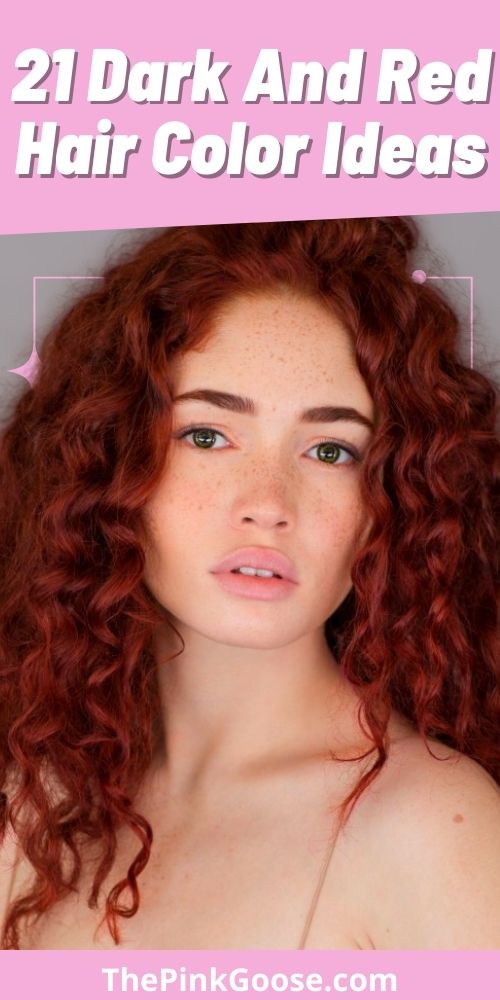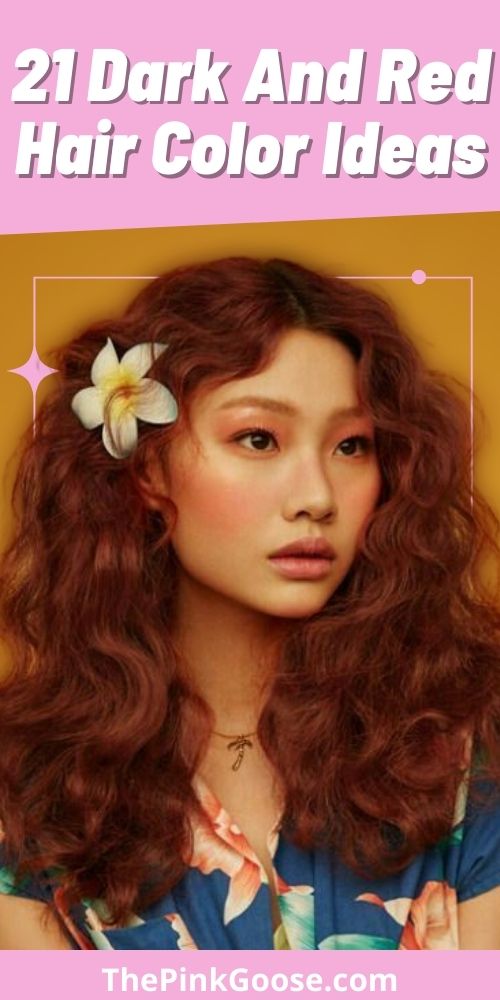 Dark And Red Color for Thick Hair
Dark red is a bold, dramatic hair color choice. It's great for people who want to stand out and make a statement with their appearance. For those with thick hair, dark red can be used as an alternative to black or other dark colors that may require frequent touch-ups.
Dark reds come in many shades: burgundy, maroon and mahogany are just some of them! This shade looks gorgeous on long locks because it adds dimension and depth without making your strands look dull or flat like other dark shades do and it works well with any skin tone too! If you're looking for some ideas about how this hue would look on different types of complexions then keep reading below.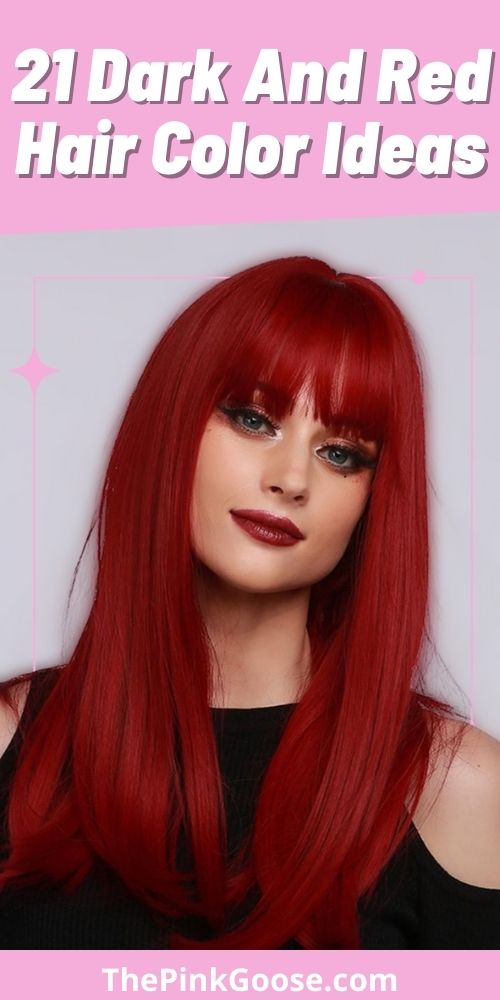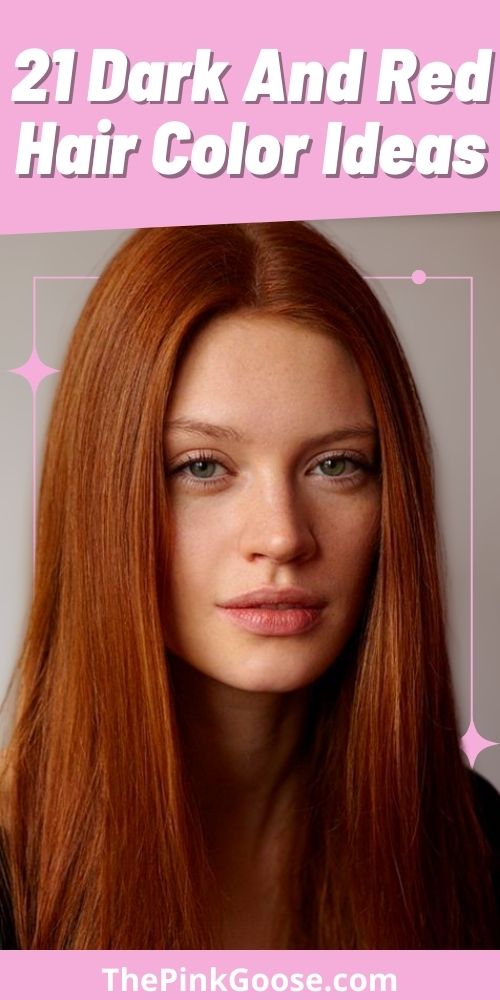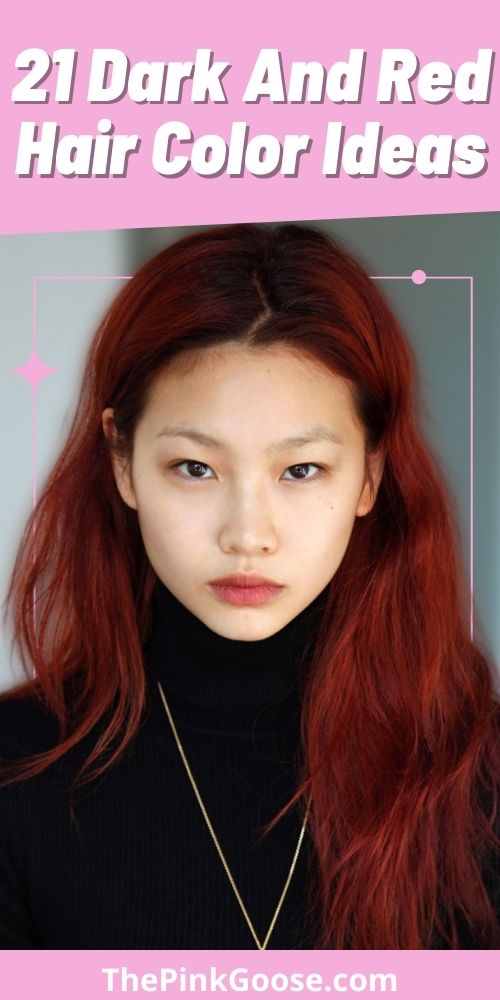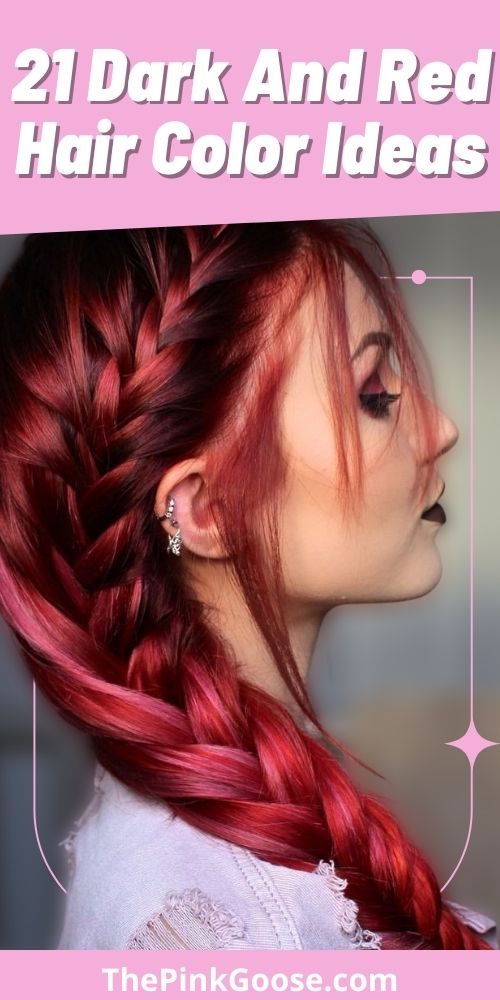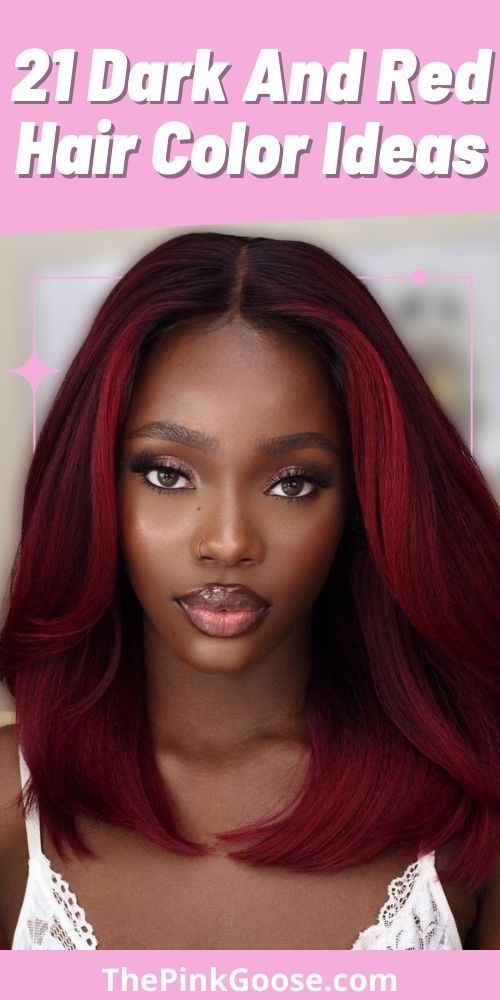 Dark And Red Color for Thin Hair
If you have thin hair and are looking for a new color, deep red will be a great choice for you. A deep red tone will help to give your face more color and make it look healthier. You should avoid using too light or too dark shades because they may make your face appear pale or grayish in comparison to the rest of your body. Also try not to use vibrant colors as they might add extra weight on top of your head, making it seem even thinner than it already is!
Instead we recommend using something with more red than brown in its composition – this way there won't be any unnecessary contrast between different parts of the strand (which would cause further thinning).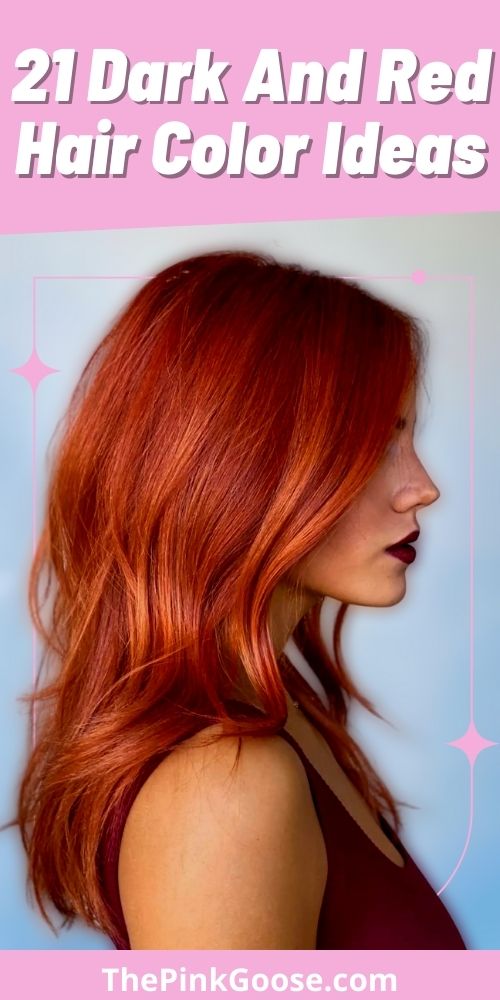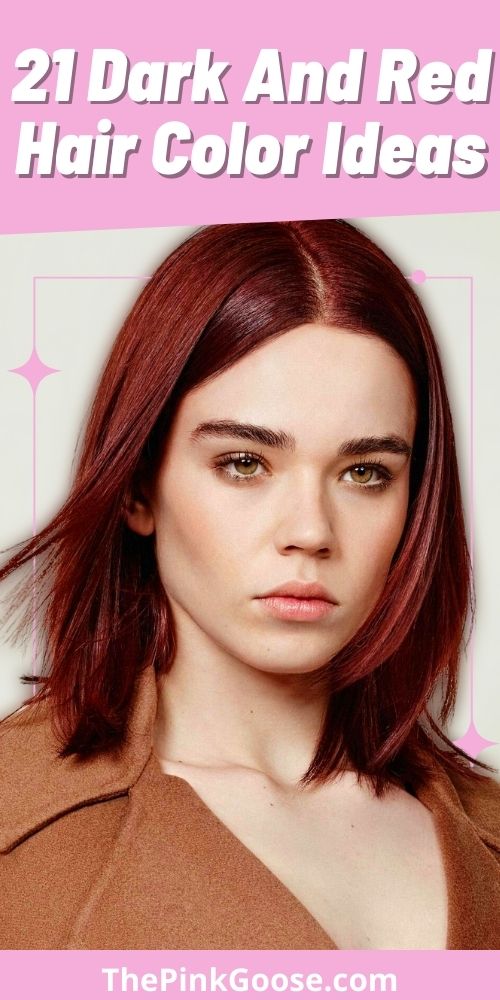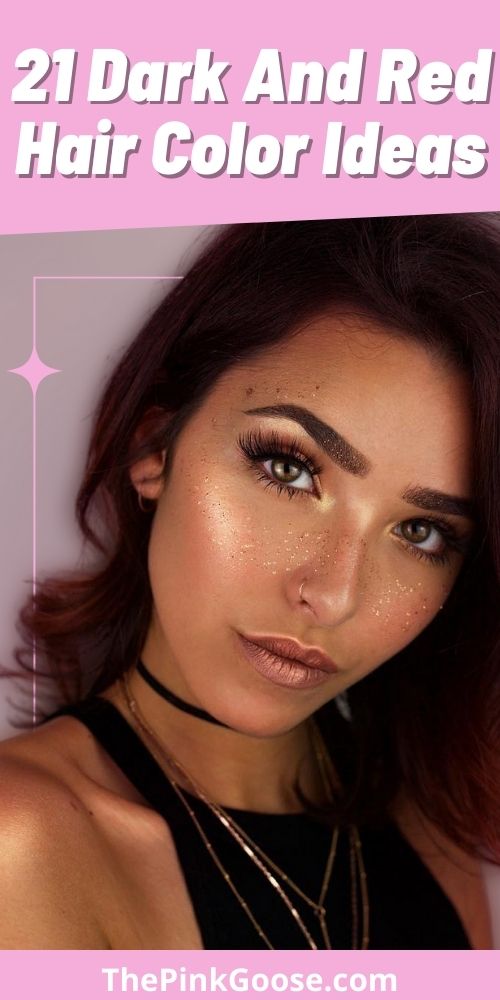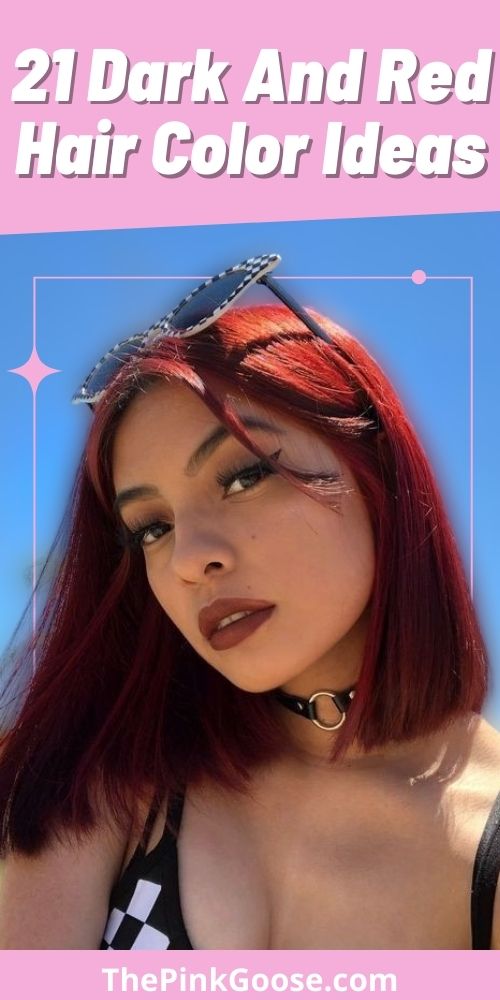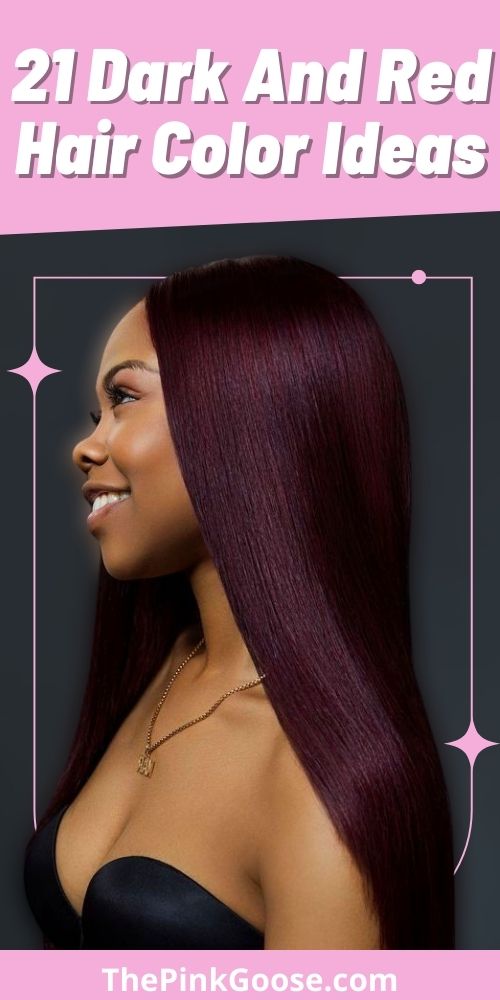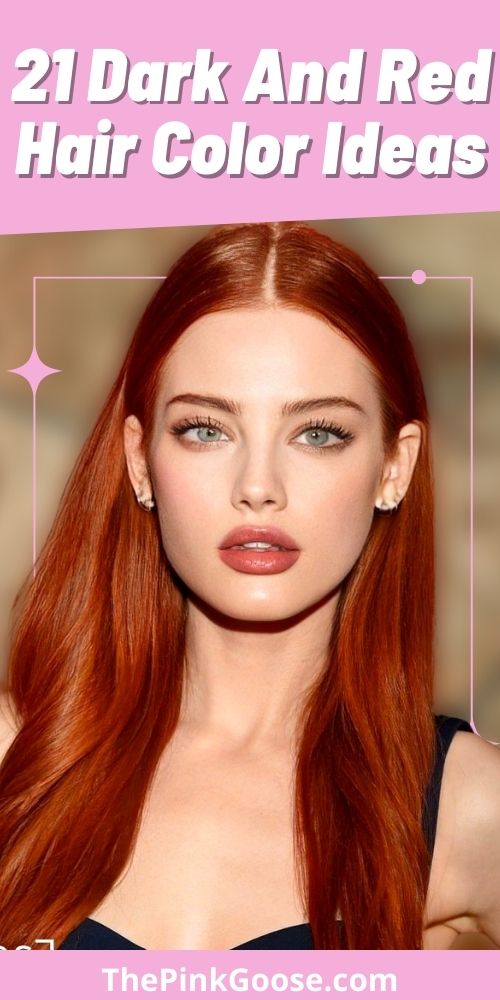 Dark And Red Color for Wavy Hair
There are many different shades of red hair color. If you have wavy or curly hair, a dark red can compliment your natural texture. It will add depth to the curls and give them more definition.
Redheads with thick locks can also rock this bold hue without sacrificing volume or shine. A deep shade of burgundy will make any mane pop with vibrancy and luster especially when paired with gold jewelry!