Hairstyle
17 Long Ponytail Hairstyle Ideas for Effortless Elegance
A long ponytail is a versatile and timeless hairstyle that exudes elegance and simplicity. Whether you're heading to the office, a casual outing, or a formal event, a well-styled long ponytail can effortlessly elevate your look. In this article, we present 17 stunning long ponytail hairstyle ideas that showcase the grace and beauty of this classic hairdo.
1. Sleek High Ponytail:
Achieve a polished and sophisticated look with a sleek high ponytail that adds instant glamour.

2. Low Ponytail with Wrapped Base:
Secure your long hair into a low ponytail and wrap a section of hair around the base for a refined and chic appearance.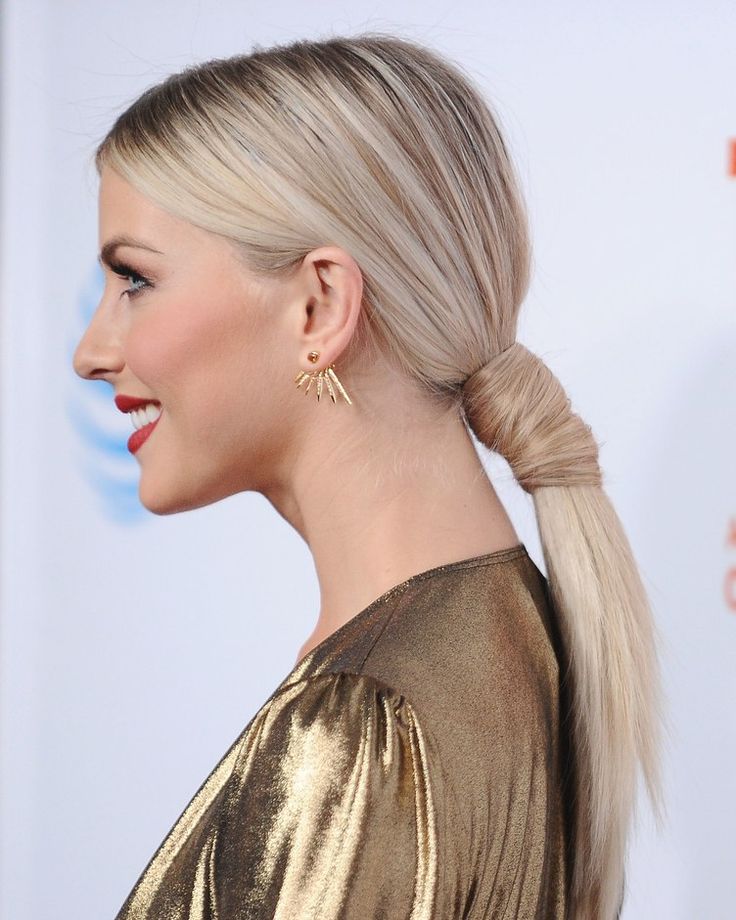 3. Ponytail with Volume at the Crown:
Add volume to the crown of your head before creating a ponytail, creating a flattering and stylish silhouette.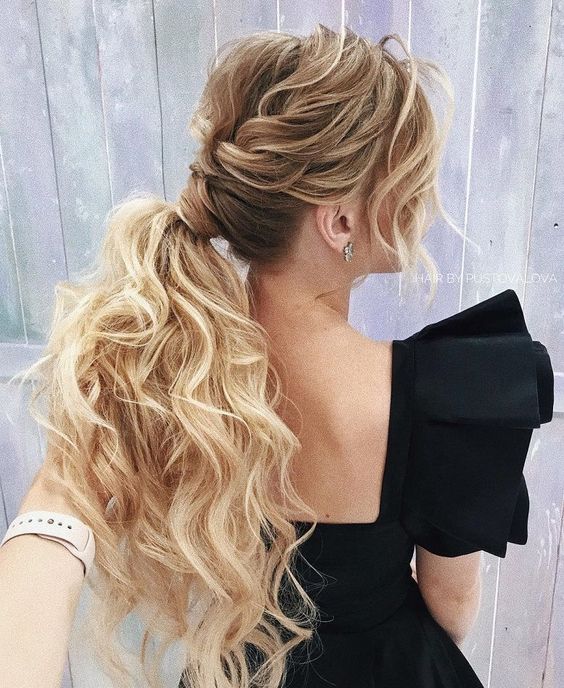 4. Bubble Ponytail:
Divide your long ponytail with hair ties to create a series of "bubbles" for a playful and modern twist.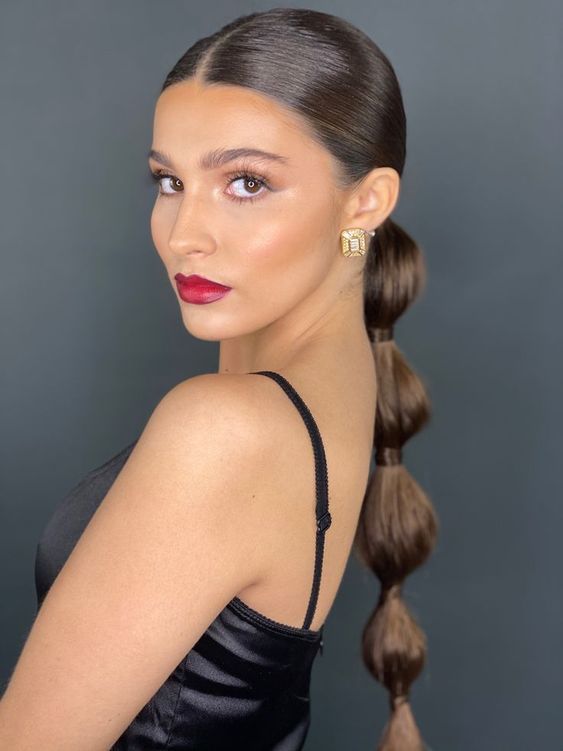 5. Ponytail with Textured Waves:
Incorporate loose textured waves into your ponytail for a romantic and feminine touch.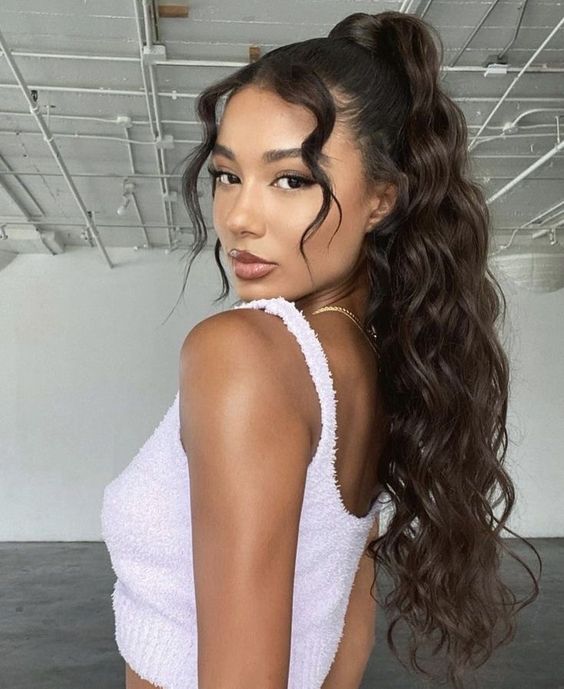 6. Side-Swept Ponytail:
Sweep your long ponytail to the side for an asymmetrical and trendy look that's effortlessly chic.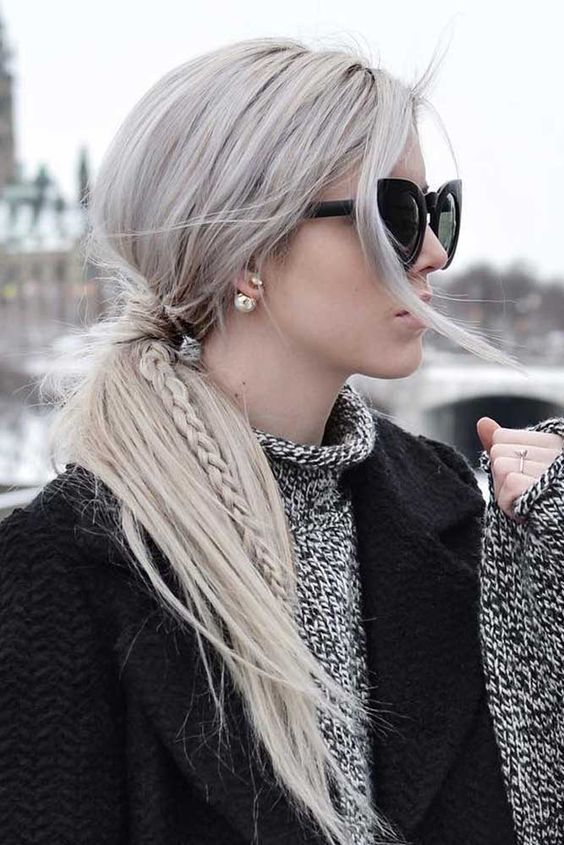 7. Ponytail with Braided Detail:
Integrate a small braid into your ponytail for a charming and intricate accent that adds visual interest.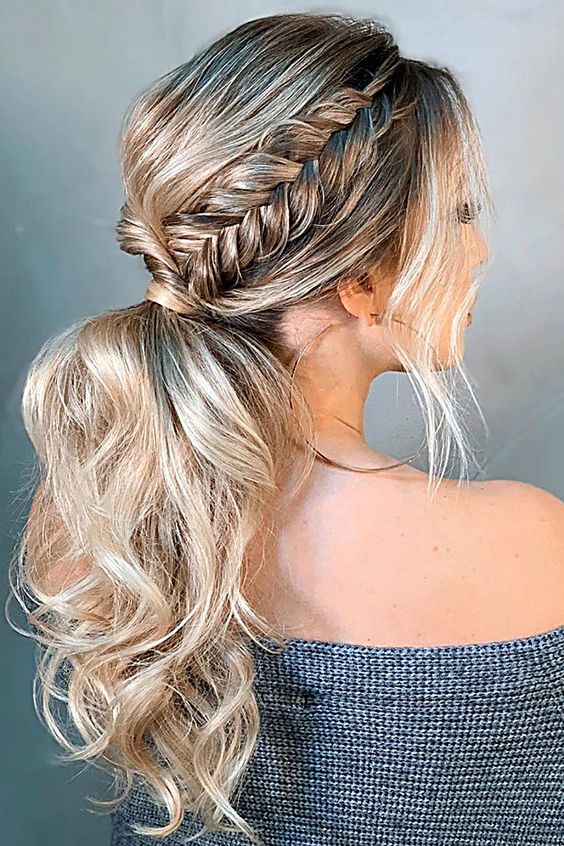 8. Wrap-Around Ponytail:
Wrap a section of hair around the base of your ponytail, concealing the hair tie and creating an elegant finish.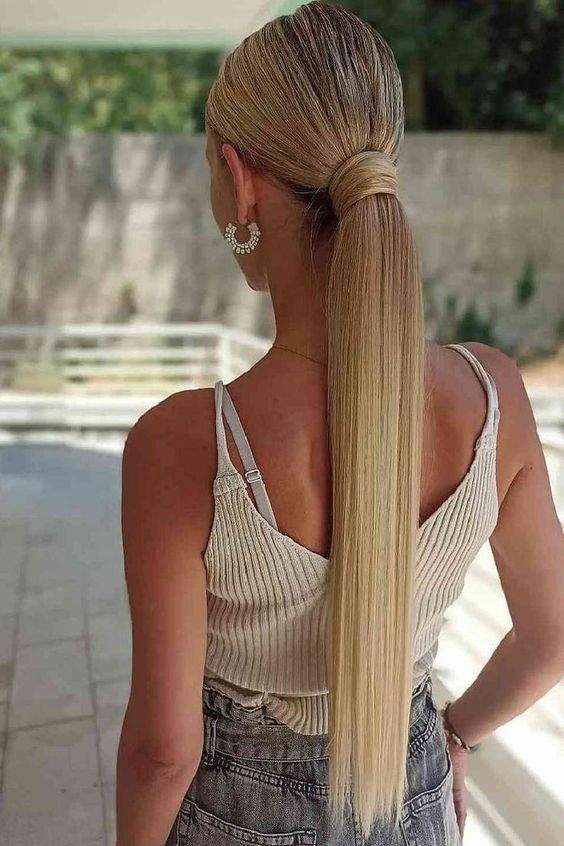 9. High Ponytail with Bangs:
Pair a high ponytail with bangs for a youthful and stylish combination that frames your face beautifully.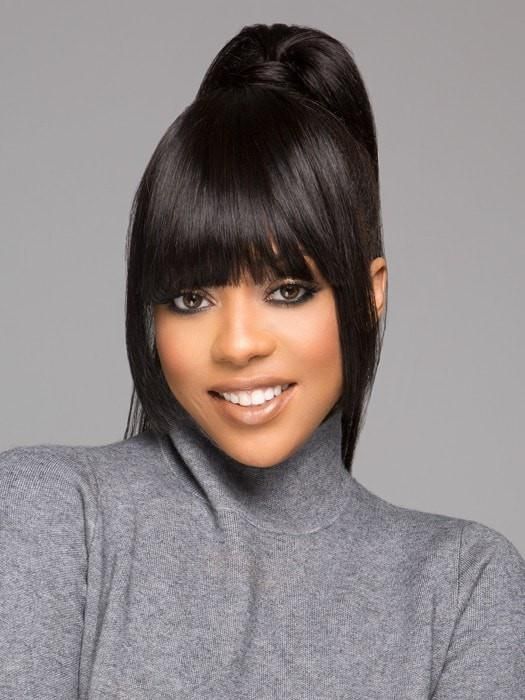 10. Ponytail with Twisted Sections:
Twist small sections of your ponytail and secure them with clear elastics, achieving a unique and textured look.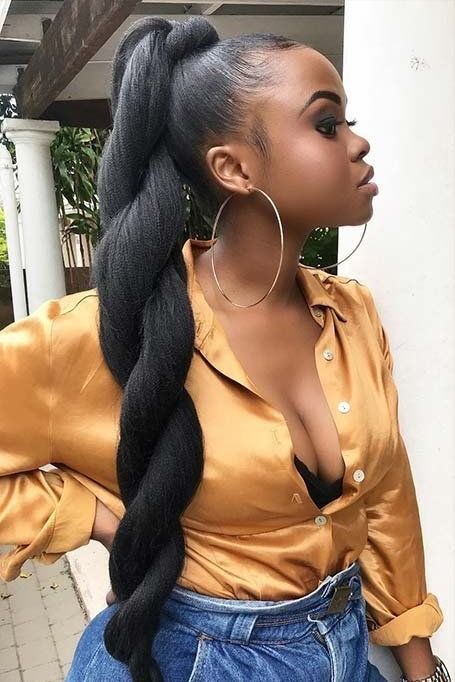 11. Ponytail with Ribbon:
Tie a ribbon around your ponytail base or weave it through the hair for a charming and playful detail.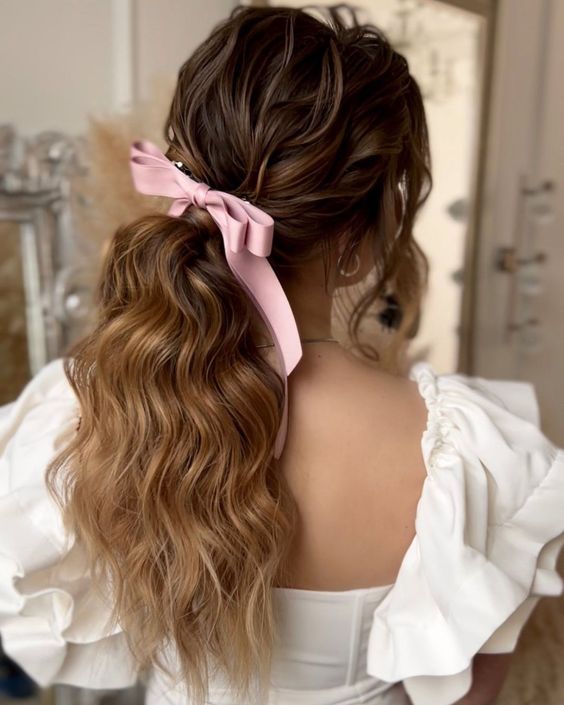 12. Fishtail Braid Ponytail:
Braid a section of your ponytail into a fishtail braid, adding an intricate and eye-catching element.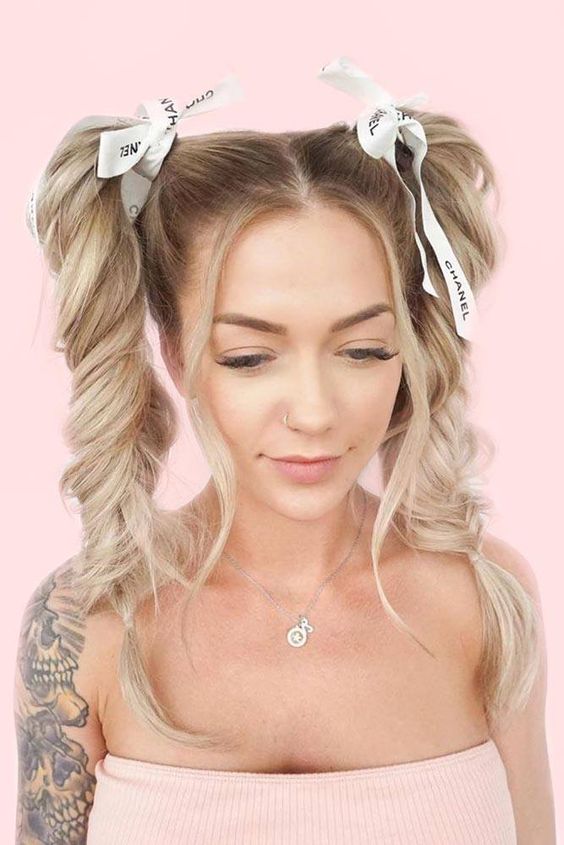 13. Ponytail with Wrapped Strand:
Wrap a thin strand of hair around the entire length of your ponytail for a sleek and modern touch.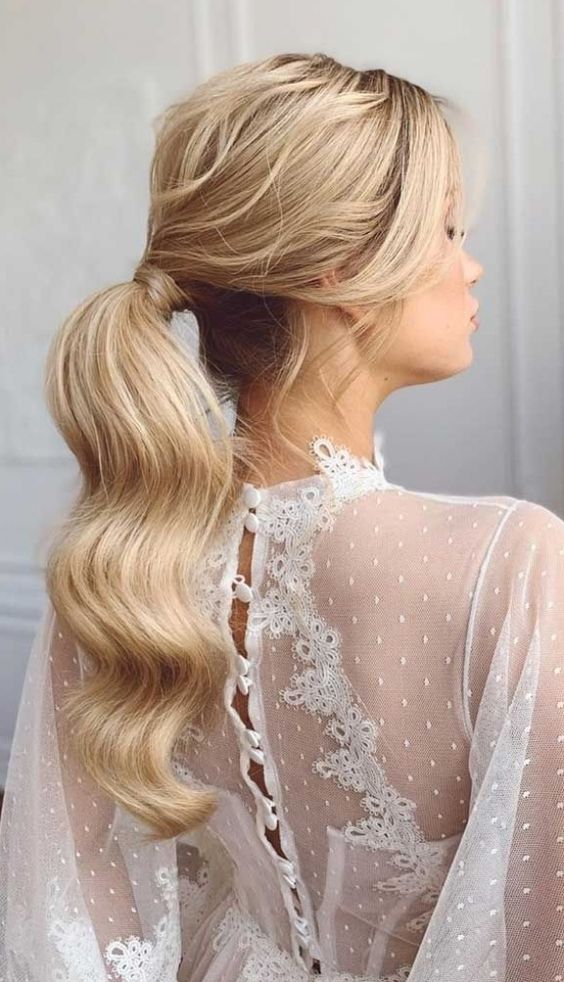 14. Sleek Ponytail with Side Part:
Create a sleek ponytail with a deep side part for a classic and sophisticated look.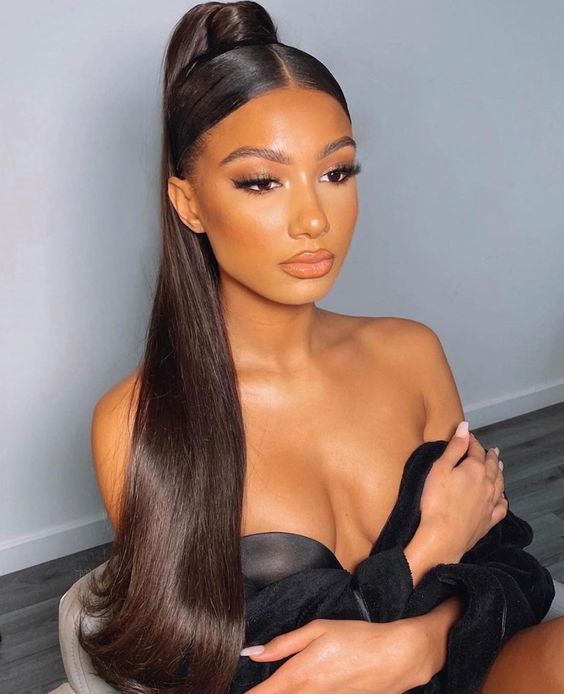 15. Double Ponytail:
Divide your hair into upper and lower sections, creating two ponytails for a fun and playful appearance.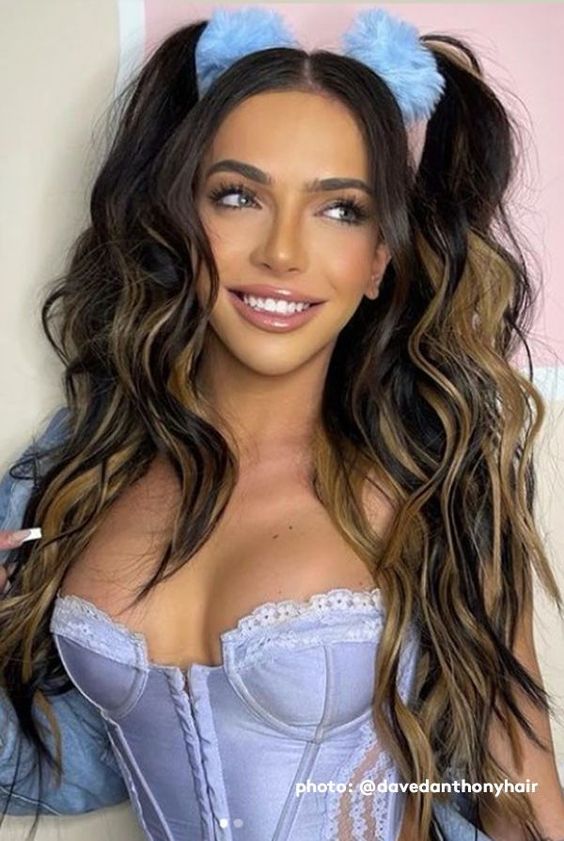 16. Ponytail with Pinned Sections:
Secure small sections of your ponytail with decorative pins or clips, adding a personalized and stylish touch.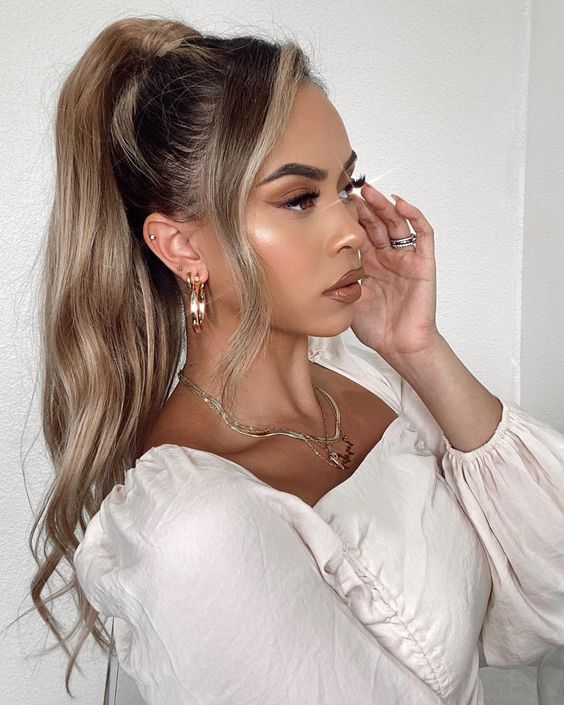 17. Ponytail with Teased Crown:
Tease the crown of your head before creating a ponytail for added volume and a glamorous finish.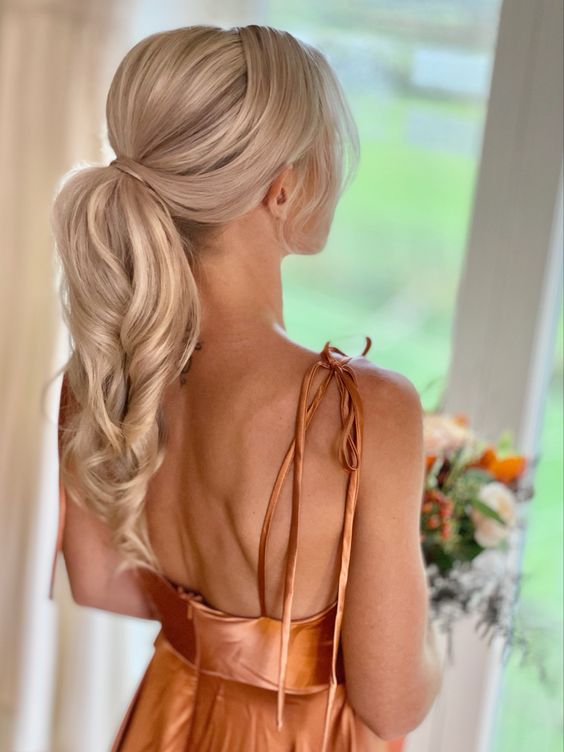 Save Pin