Hairstyle
New Year's Hairstyle Ideas for Curly Hair 2024: 15 Trendy Looks to Welcome the Year
As we enter 2024, it's the perfect time to explore fresh and fabulous hairstyles for your curly hair that will have you stepping into the New Year with confidence and style. Curly hair is naturally full of personality, and there are countless ways to enhance its beauty. Whether you're celebrating at a lively New Year's party or enjoying a cozy night in, these 15 trendy New Year's hairstyle ideas for curly hair are sure to make a statement and help you ring in the year with flair.
1. Classic Curls
Start the year with the timeless elegance of classic, well-defined curls, showcasing your natural beauty.

2. Curly Bangs
Add a fun and stylish twist to your curly hair with curly bangs, creating a unique and bold appearance.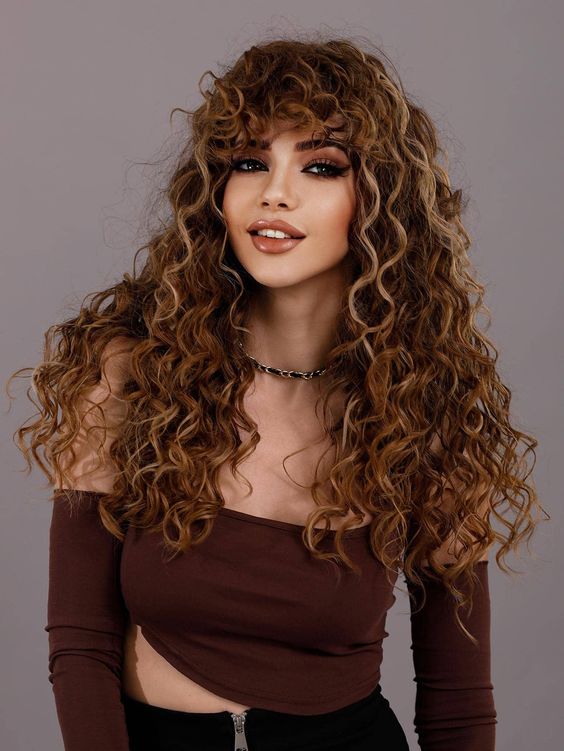 3. Sleek and Defined
Achieve a polished look by defining your curls for a sleek and sophisticated appearance that's perfect for the New Year.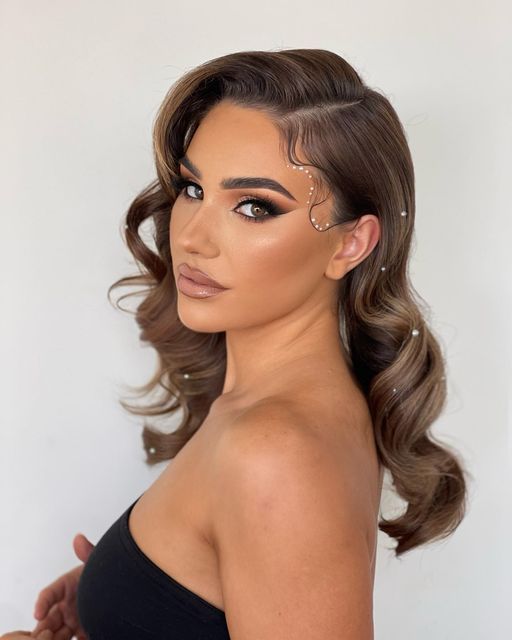 4. Messy Bun with Curls
Capture a relaxed and carefree vibe with a messy bun that features curls, adding charm and personality to your look.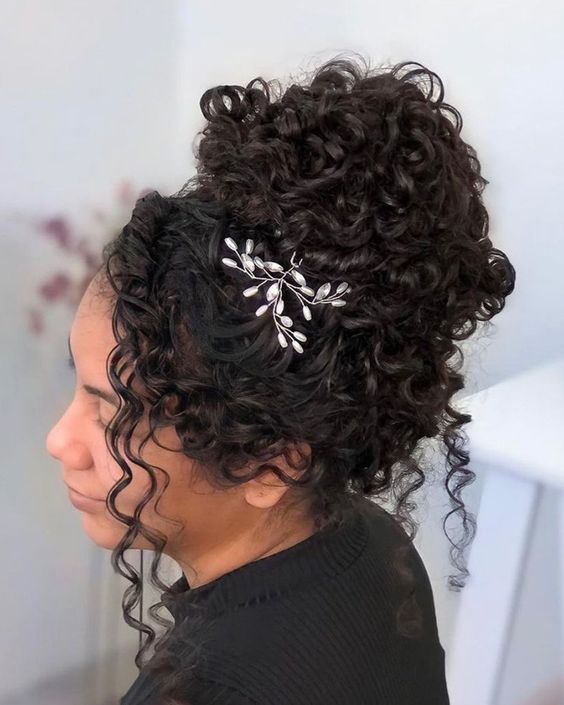 5. Twisted Half-Up Style
Create a romantic and chic appearance with a twisted half-up style that combines elegance and simplicity.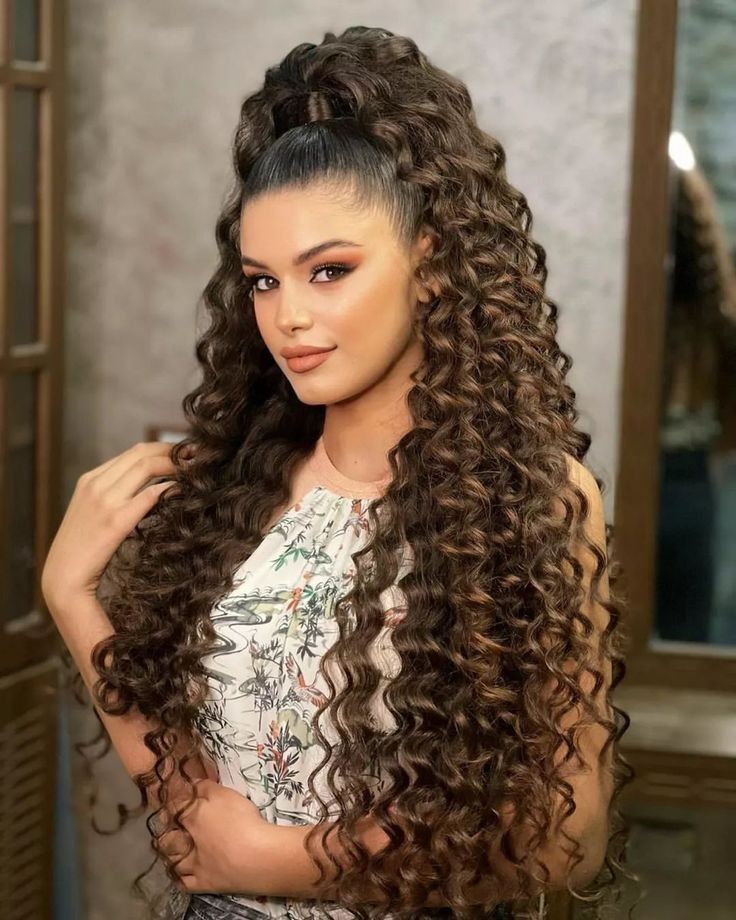 6. Braided Crown with Curls
Choose a braided crown that adds a touch of elegance and beauty to your curly hair, perfect for the New Year.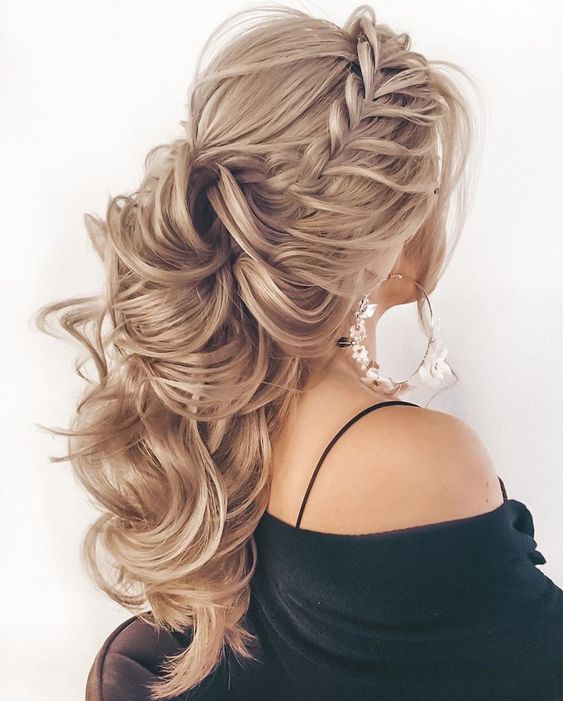 7. Curly Ponytail
Opt for a curly ponytail that's full of life and charm, making it a great choice for a celebratory night.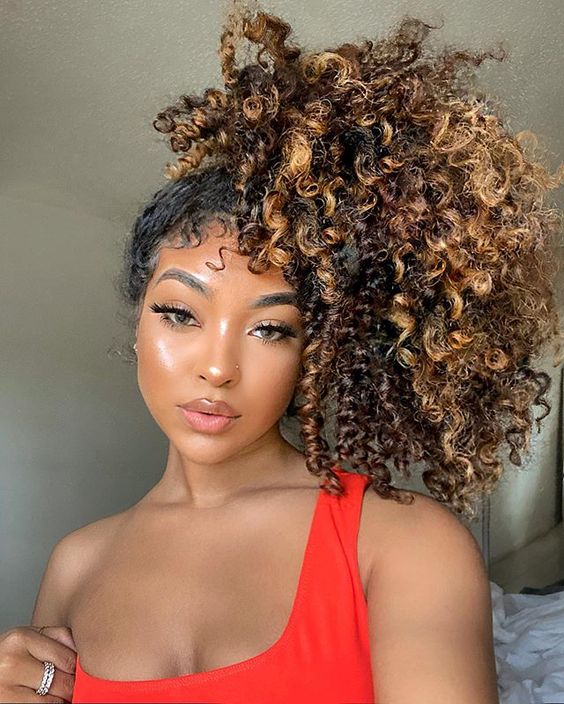 8. Voluminous Curls
Create a stunning appearance with voluminous curls that are perfect for a glamorous and red-carpet-ready New Year's look.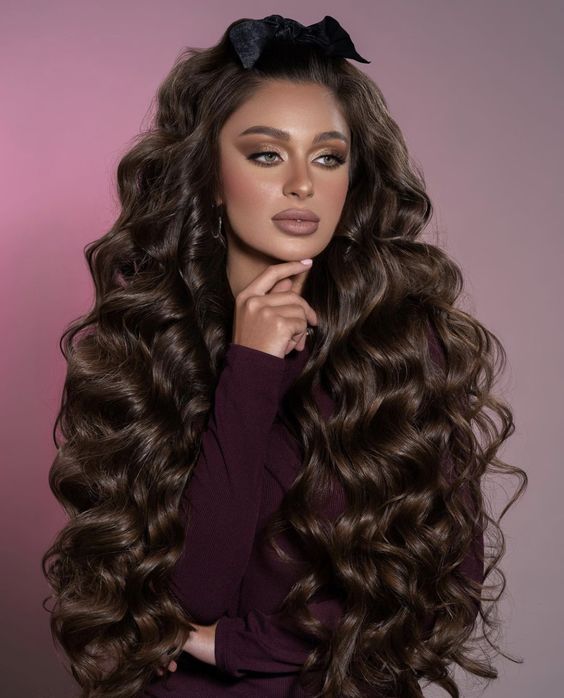 9. Modern Beach Waves
Capture the laid-back vibe of a day at the beach with boho-inspired, perfectly imperfect waves that enhance your curly hair.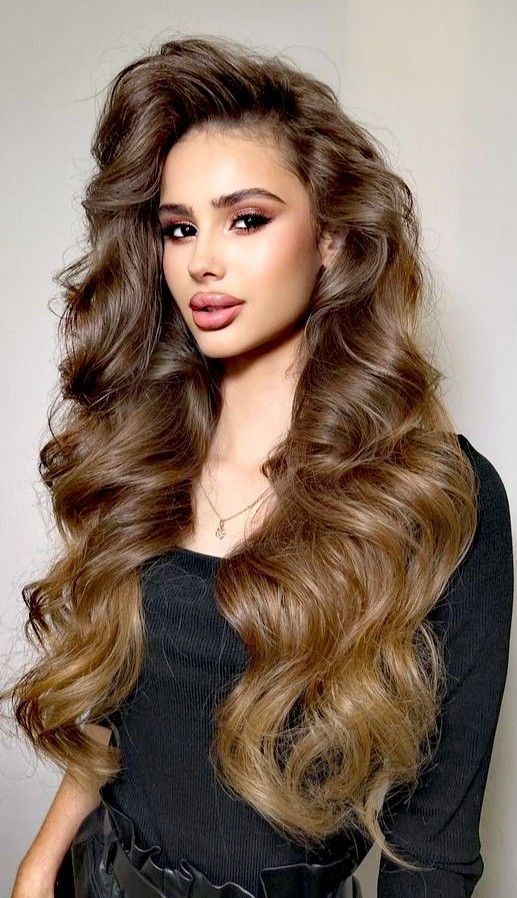 10. Fishtail Braid with Curls
Embrace a sophisticated and intricate look with a fishtail braid integrated into your curly hair, adding a touch of elegance to your appearance.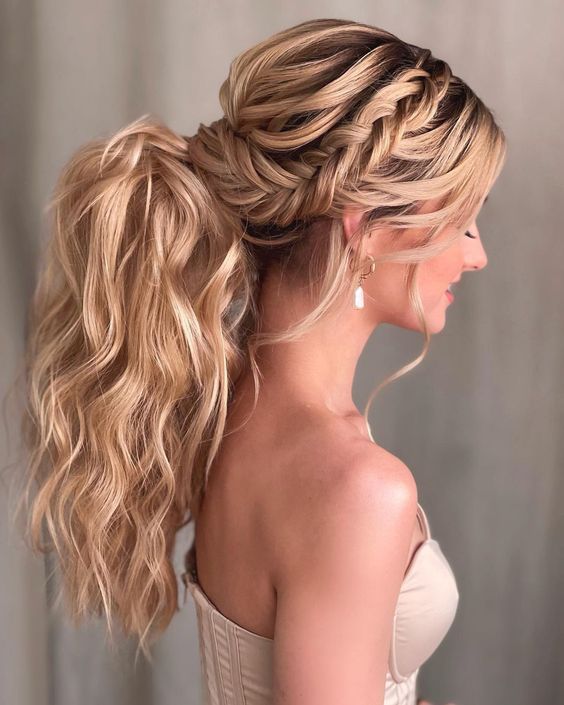 11. Messy Bohemian Curls
Achieve a relaxed and bohemian look with messy, tousled curls that are effortlessly stylish.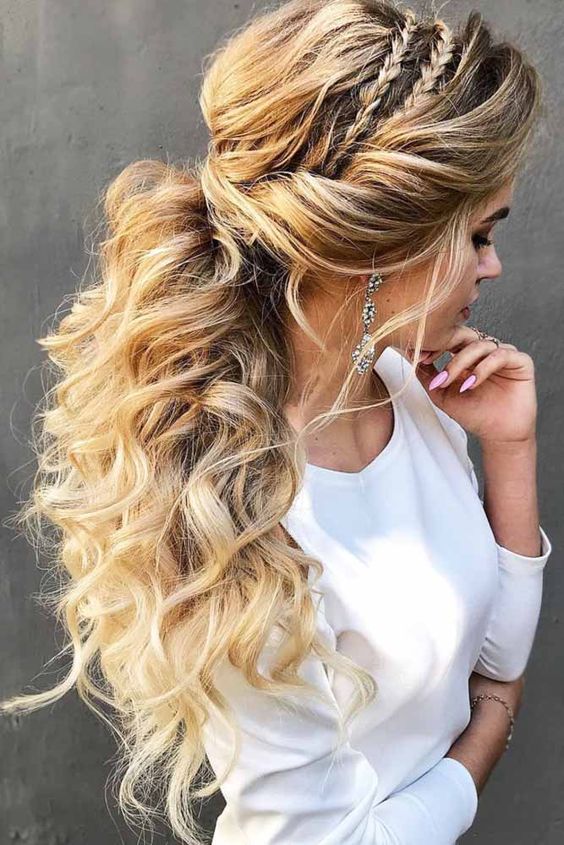 12. Curly Top Knot
A curly top knot offers a dynamic and youthful look, perfect for a night of celebration and fun.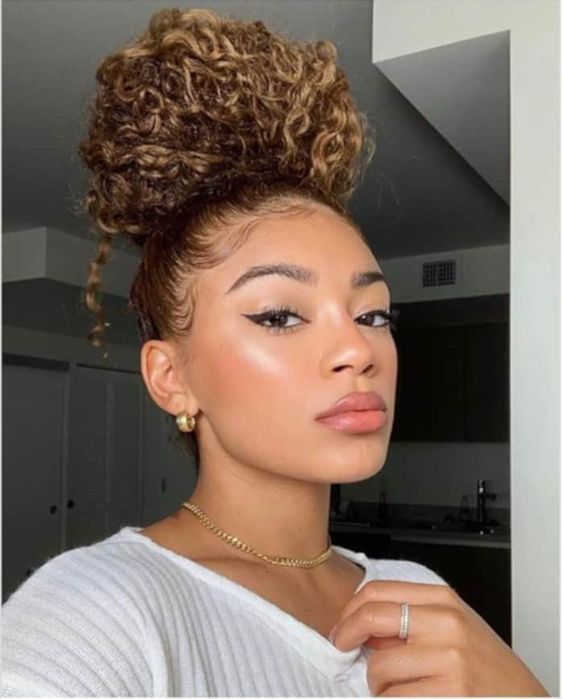 13. Defined Ringlets
Highlight the beauty of your ringlet curls with defined, well-shaped curls that exude grace and charm.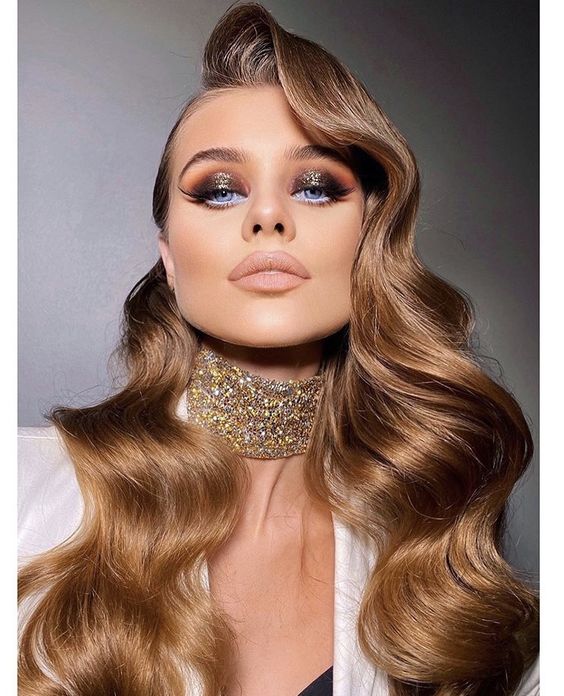 14. Braided Ponytail with Curls
For a textured and playful appearance, opt for a braided ponytail that integrates your curly hair, offering a festive and fun look.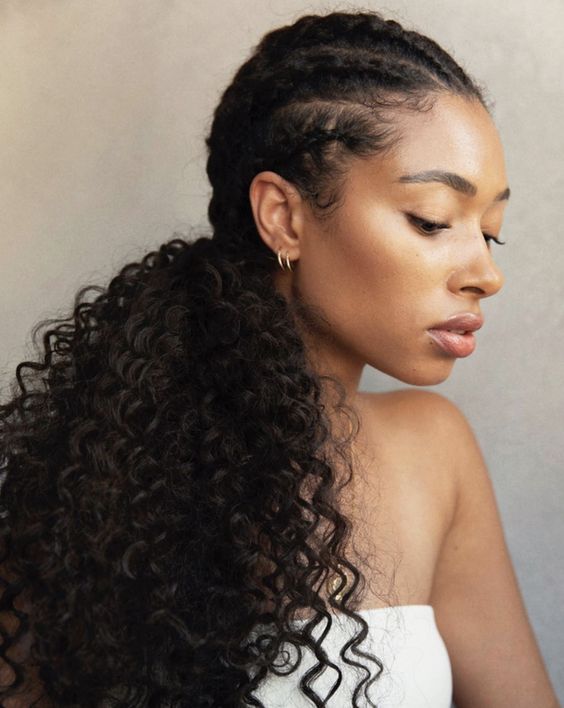 15. Curly Bob
Create a chic and stylish look with a sleek and curly bob, combining sleekness and natural curls for an eye-catching New Year's style.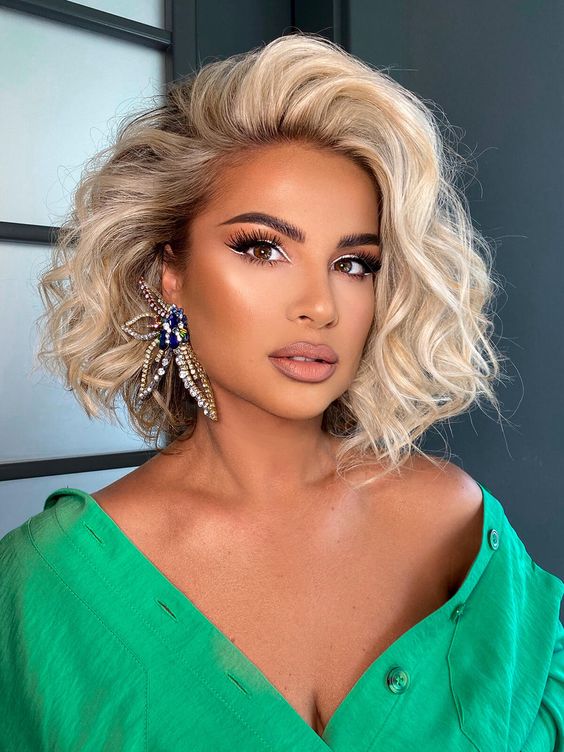 Save Pin