Nails
21 Simple Summer Nail Designs 2023: Get Creative with Your Manicure!
The summer season is the perfect time to experiment with your nail designs and showcase your creativity. Whether you're lounging by the pool or attending a backyard barbecue, having a stylish manicure adds a touch of flair to your overall look. In this article, we'll explore 21 simple summer nail design ideas that are on-trend for 2023. Get ready to be inspired and create stunning nail art that will make a statement wherever you go.
Abstract Art Nails
Embrace your artistic side with abstract nail designs. Use bold and contrasting colors to create unique patterns and shapes on your nails. This trend allows for creativity and experimentation, making it a popular choice for those who want to stand out.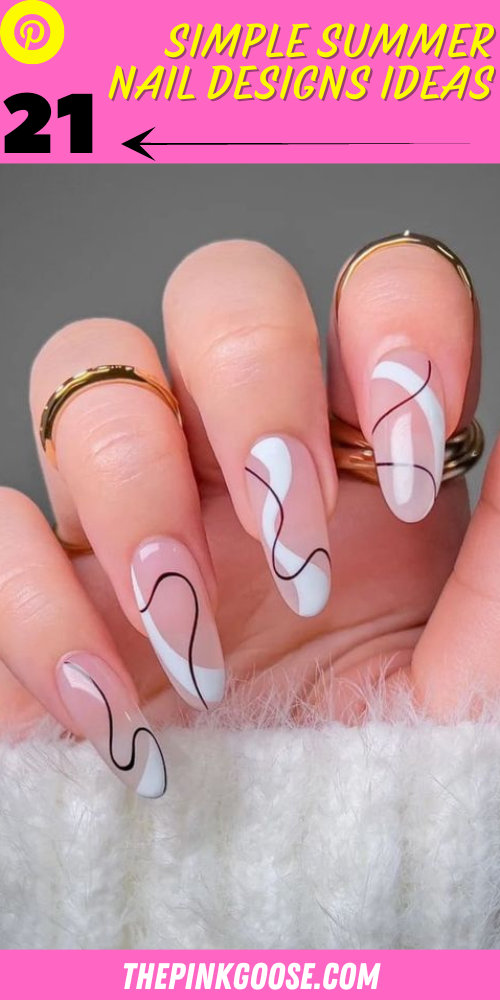 Fruit-Inspired Nails
Summer is synonymous with fresh fruits, and what better way to celebrate the season than by adorning your nails with fruity designs? Think watermelons, pineapples, strawberries, and citrus fruits that add a playful and vibrant touch to your manicure.
Gradient Nails
Gradation is a popular nail trend that continues to captivate nail enthusiasts. Create a stunning gradient effect by blending two or more colors on each nail. Choose colors that complement each other, such as shades of blue, pink, or purple, for a mesmerizing look.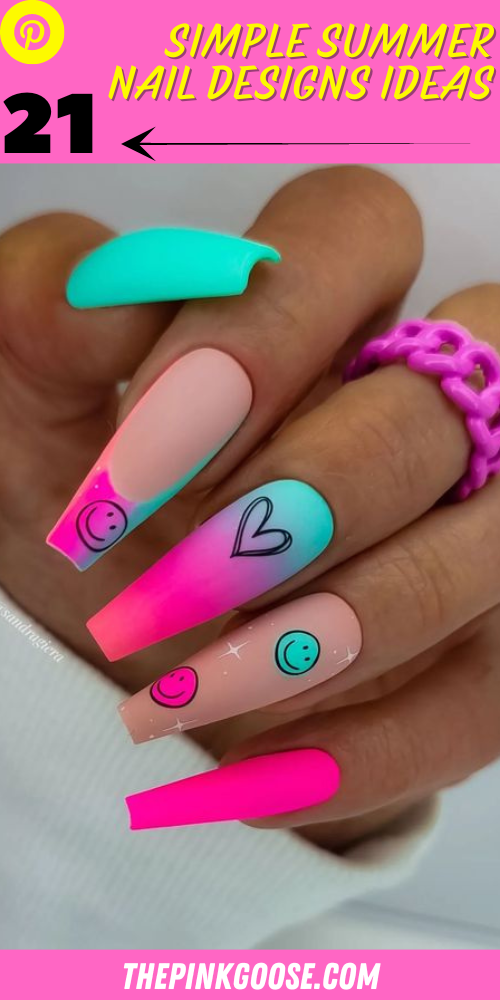 Minimalist French Tips
Give the classic French manicure a modern twist with minimalist French tips. Instead of the traditional white tips, opt for pastel shades, metallic accents, or even negative space to create a subtle yet chic look.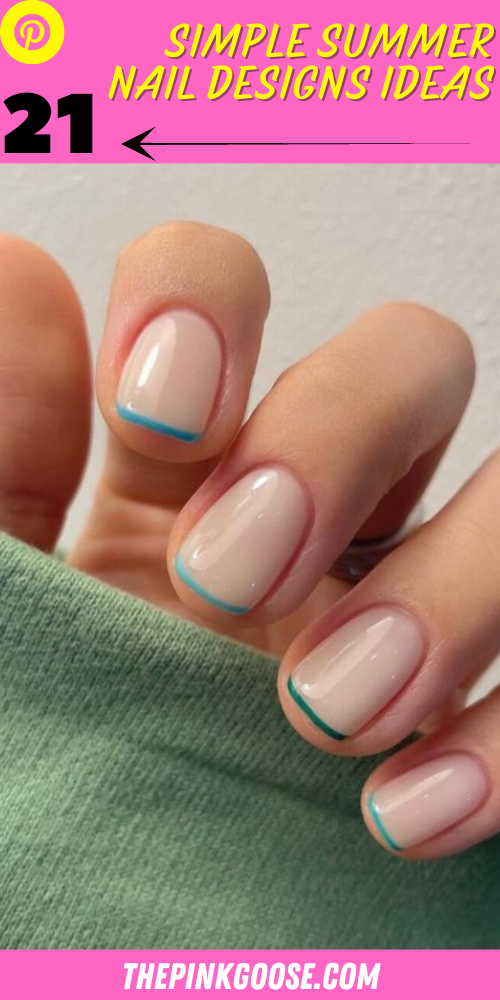 Pastel Rainbow Nails
Embrace the cheerful colors of summer with pastel rainbow nails. Paint each nail in a different pastel shade, creating a soft and dreamy rainbow effect. This design is perfect for those who love a whimsical and playful look.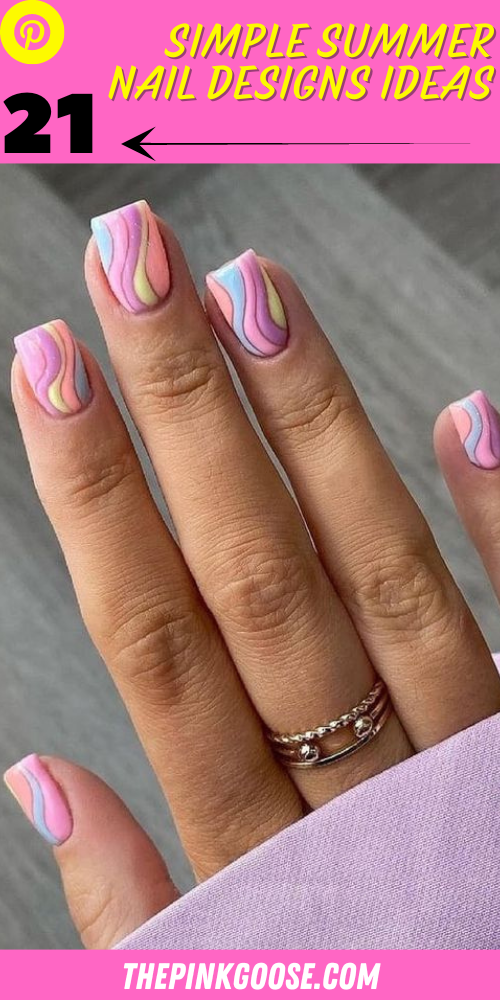 Floral Accents
Flowers are a staple of summer, and incorporating them into your nail designs adds a feminine and romantic touch. Whether you opt for delicate floral patterns or bold flower accents, these designs will make your nails bloom with beauty.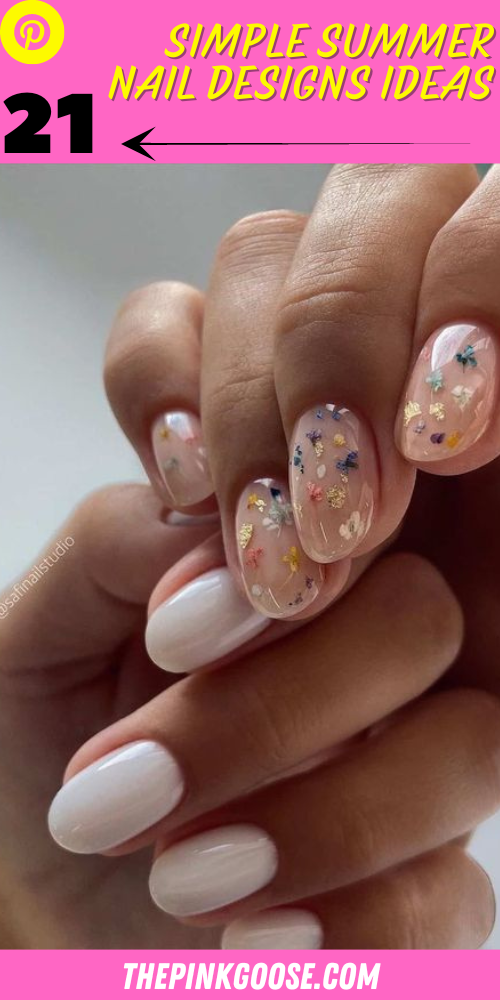 Geometric Patterns
Geometric patterns are trendy and versatile, offering a wide range of design possibilities. From triangles and squares to intricate lines and shapes, these designs add a modern and edgy twist to your summer nails.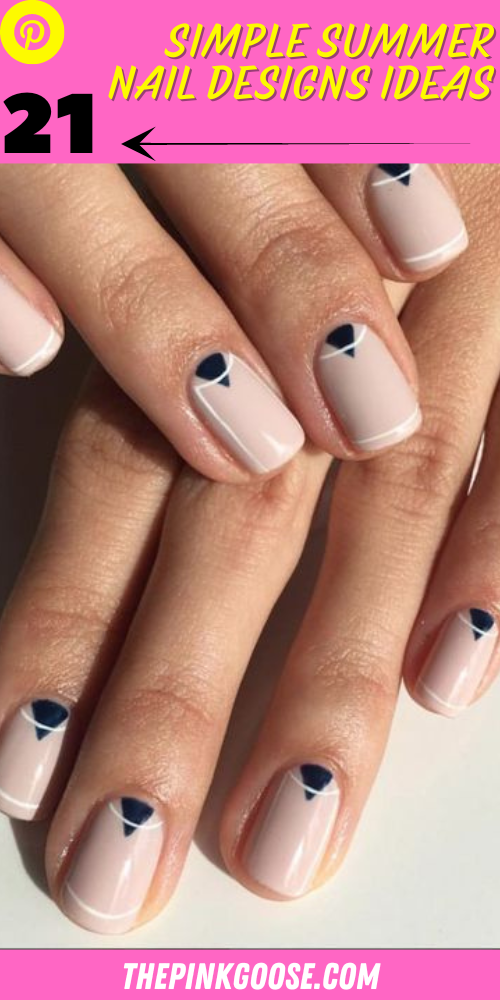 Negative Space Nails
Negative space nails are a minimalist's dream. By leaving certain areas of the nail bare, you can create unique and artistic designs. Combine negative space with bold colors or delicate patterns for a chic and modern look.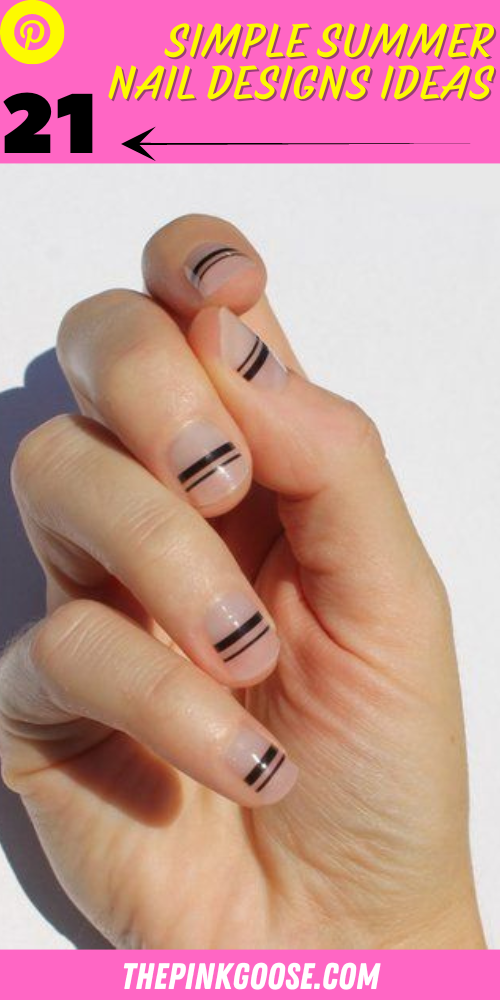 Neon Pop
Make a statement with neon nails that command attention wherever you go. Neon shades like hot pink, electric blue, and lime green are perfect for summer and create a vibrant and energetic look.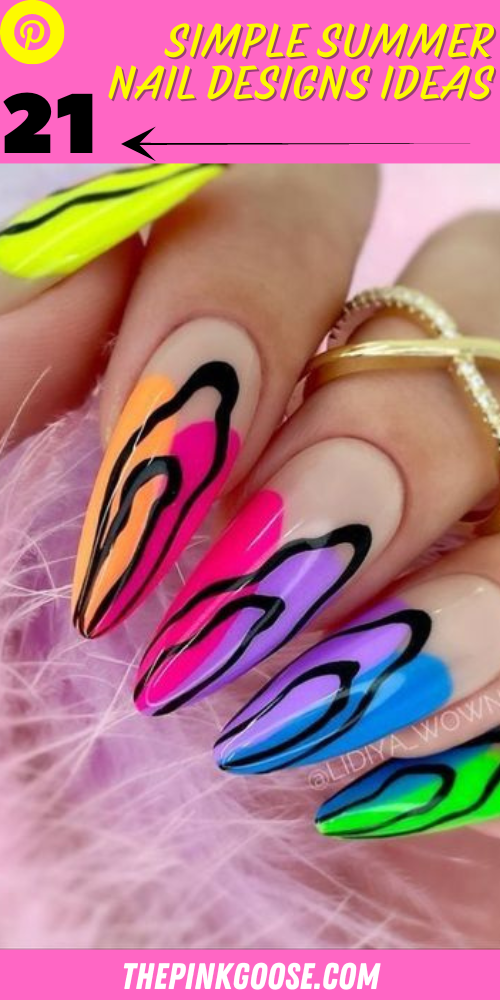 Tropical Vibes
Channel the laid-back tropical vibes of summer with nail designs inspired by exotic destinations. Think palm trees, pineapples, hibiscus flowers, and vibrant beach colors that transport you to a tropical paradise.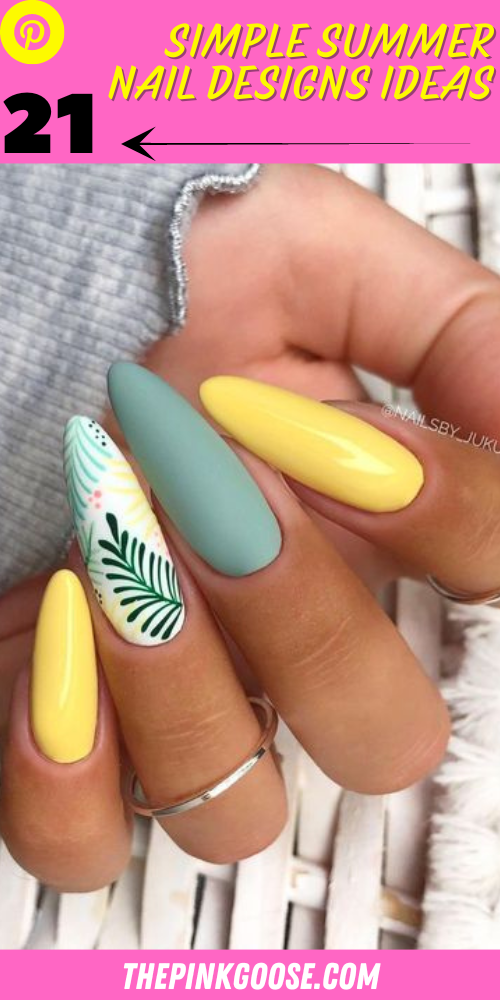 Ombre Nails
Ombre nails continue to be a popular choice for nail enthusiasts. Create a seamless gradient effect by blending two or more colors together, creating a stunning and mesmerizing manicure.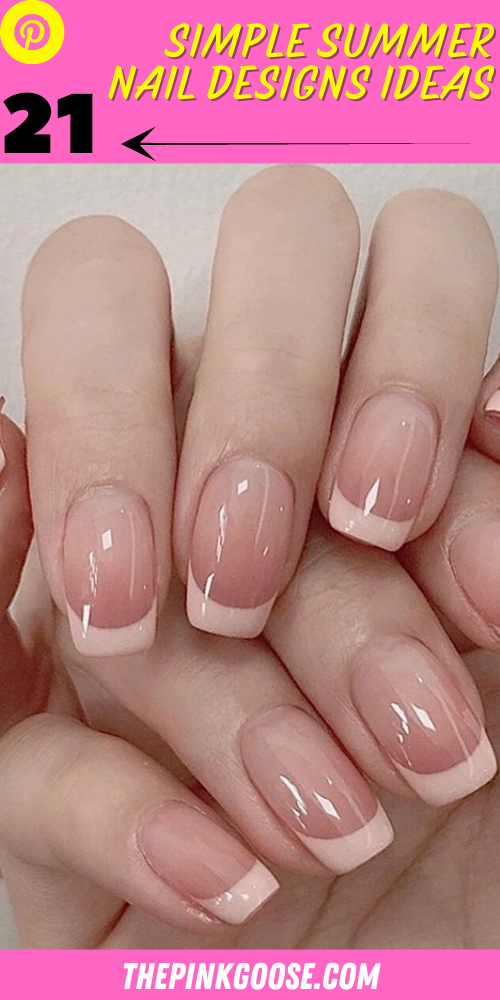 Watercolor Effect
Embrace the soft and dreamy aesthetic of watercolor paintings with watercolor effect nails. Use pastel shades and delicate brushstrokes to create a whimsical and artistic manicure.
Glittery Glam
Add some sparkle to your summer nails with glittery designs that catch the light and make your fingertips shine. Whether you opt for an all-over glitter look or accent nails, these designs are perfect for special occasions or when you want to make a statement.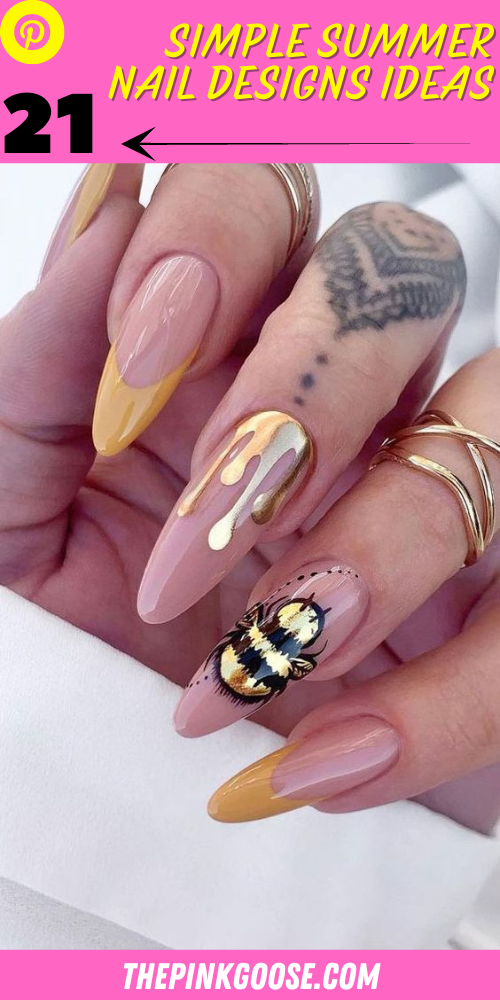 Marble Nails
Mimic the luxurious look of marble on your nails with this sophisticated design. Using a combination of neutral shades and swirling techniques, you can achieve a marble-like effect that exudes elegance and refinement.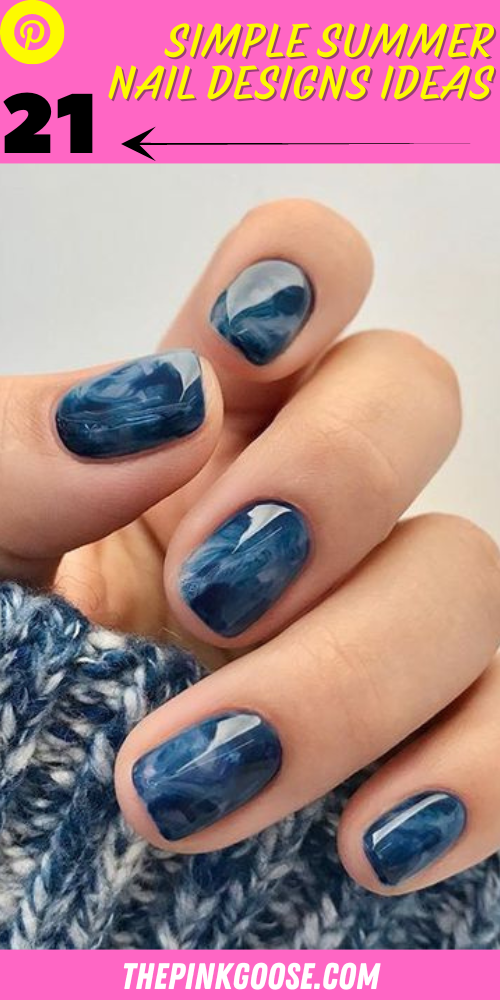 Tie-Dye Nails
Channel your inner hippie with tie-dye nails that embrace the free-spirited vibe of summer. Use vibrant colors and swirling patterns to create a groovy and psychedelic manicure.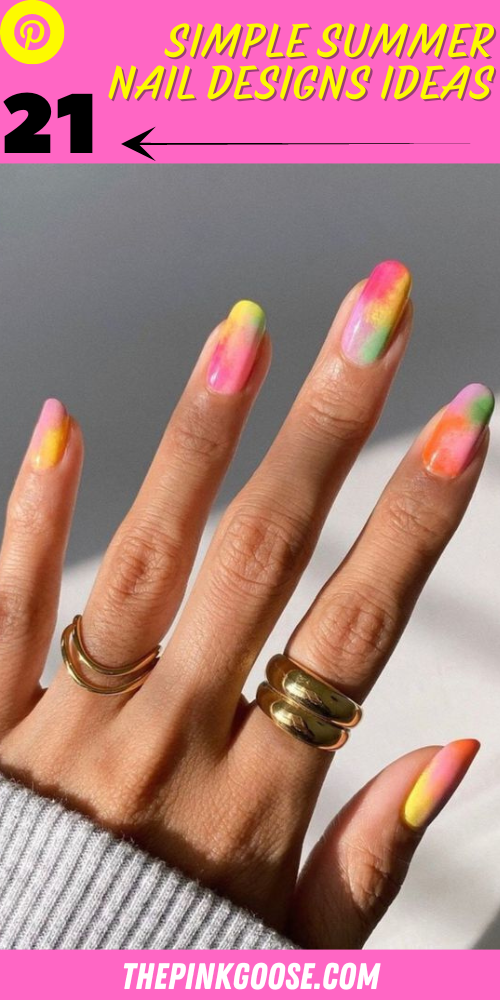 Polka Dot Delight
Classic yet playful, polka dot nails never go out of style. Whether you choose to create a polka dot pattern on each nail or use them as accents, these designs add a touch of whimsy to your manicure.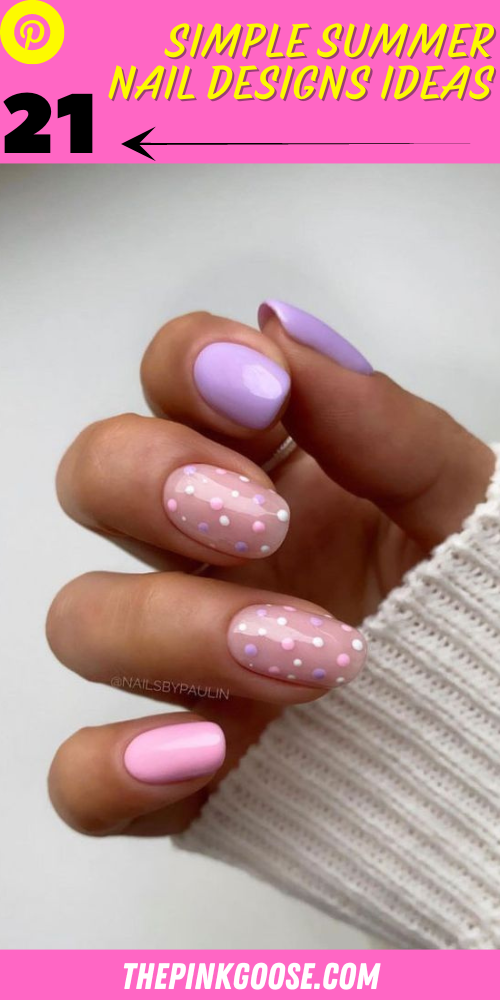 Striped Stunners
Create a bold statement with striped nails that command attention. Whether you opt for vertical, horizontal, or diagonal stripes, this design adds a touch of graphic appeal to your manicure.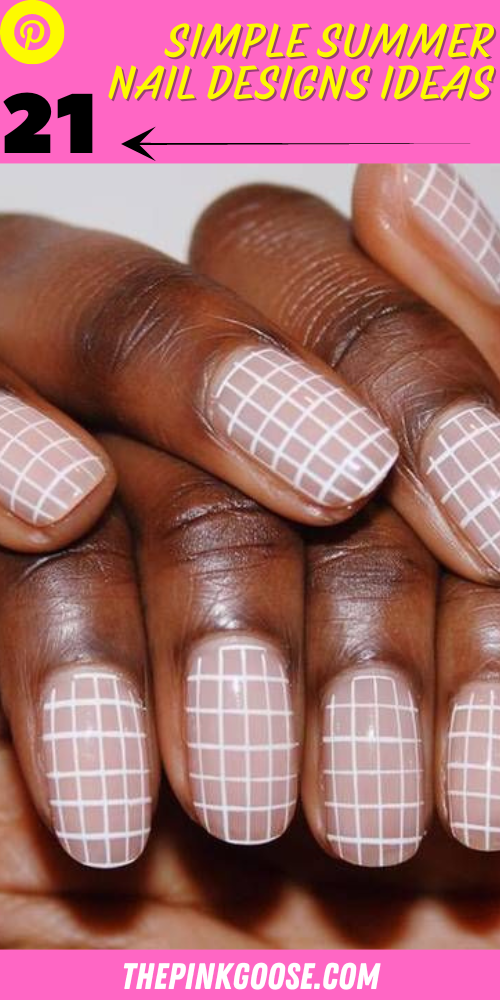 Palm Leaf Nails
Embrace the tropical vibes with palm leaf nails that transport you to a lush paradise. Paint delicate palm fronds on your nails for a chic and summery look.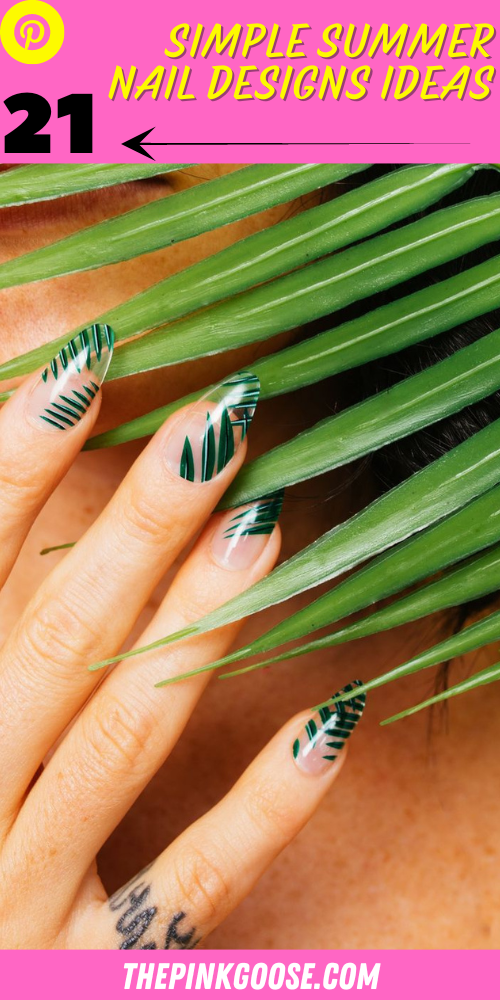 Metallic Shine
Add a touch of glamour to your summer nails with metallic shades that shimmer and shine. Whether you choose gold, silver, or rose gold, these designs exude elegance and sophistication.