Nails
Summer Nails 2023: Flowers – 21 Ideas
Summer is the perfect time to experiment with bold and vibrant nail art designs that reflect the joy and beauty of the season. Whether you're lounging by the pool, attending a beach party, or simply enjoying the sunny weather, having stunning nails can enhance your overall look and make you feel more confident. In this article, we'll explore 21 trendy and captivating summer nail art ideas featuring beautiful flowers. Get ready to embrace the floral enchantment and elevate your nail game this summer!
Blooming Garden
Create a garden-inspired nail art by painting delicate flowers in various colors on a pastel green or nude base. Add leaves and stems for a realistic touch.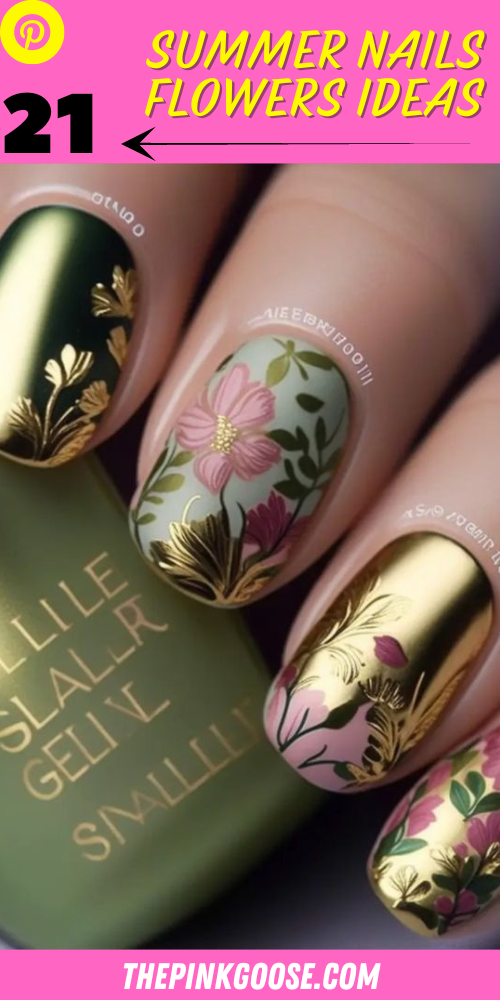 Romantic Roses
Achieve an elegant look with intricate rose designs on a soft pink or white base. The roses can be small and scattered or featured prominently on accent nails.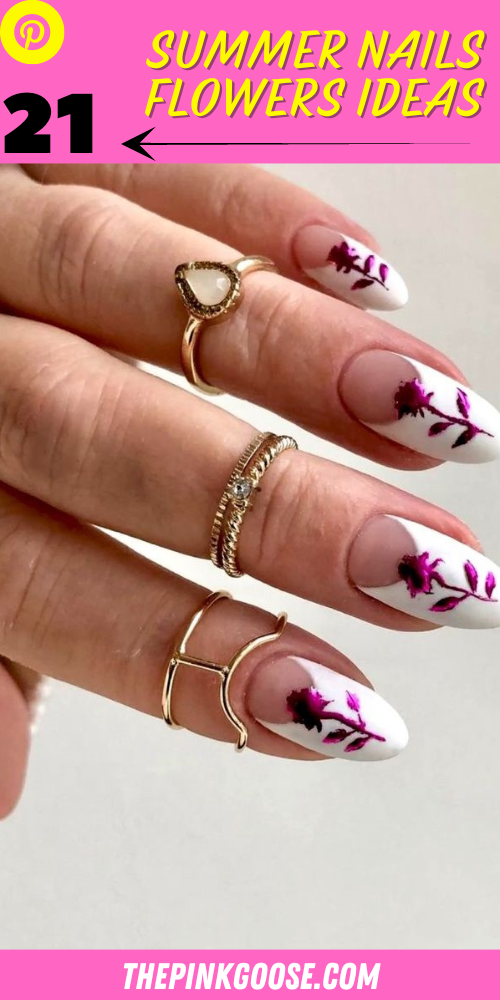 Sunflower Delight
Embrace the sunny vibes with bold sunflower patterns on a vibrant yellow base. Add detailed petals and a dark center for a striking and cheerful manicure.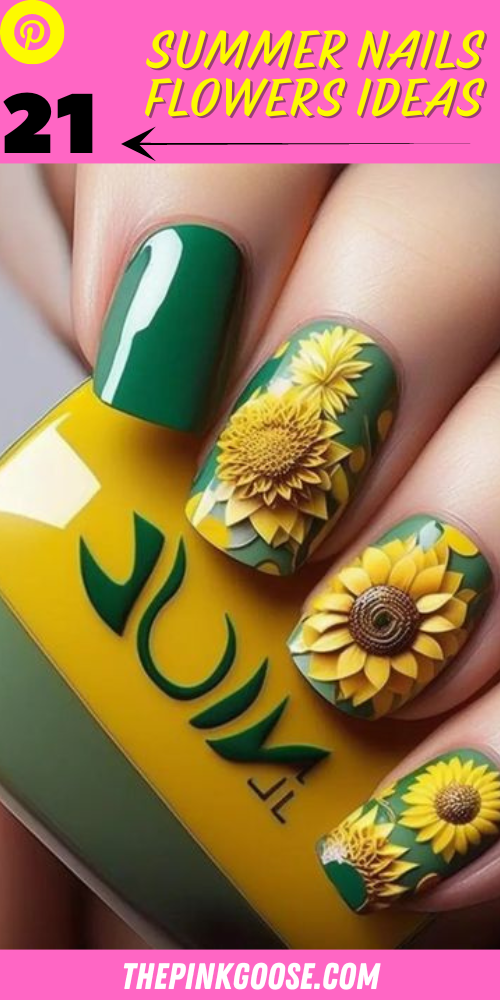 Cherry Blossom Beauty
Capture the delicate beauty of cherry blossoms with pale pink or white base color and paint dainty blossoms using light pink or soft purple polish.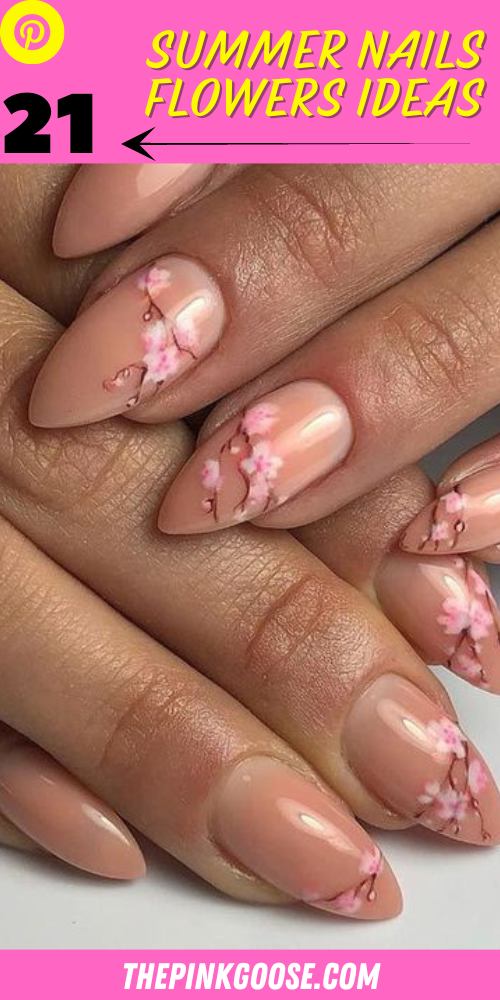 Tropical Orchids
Create a tropical paradise on your nails with intricate orchid designs using vibrant colors like purple, magenta, and yellow on a light blue or green base.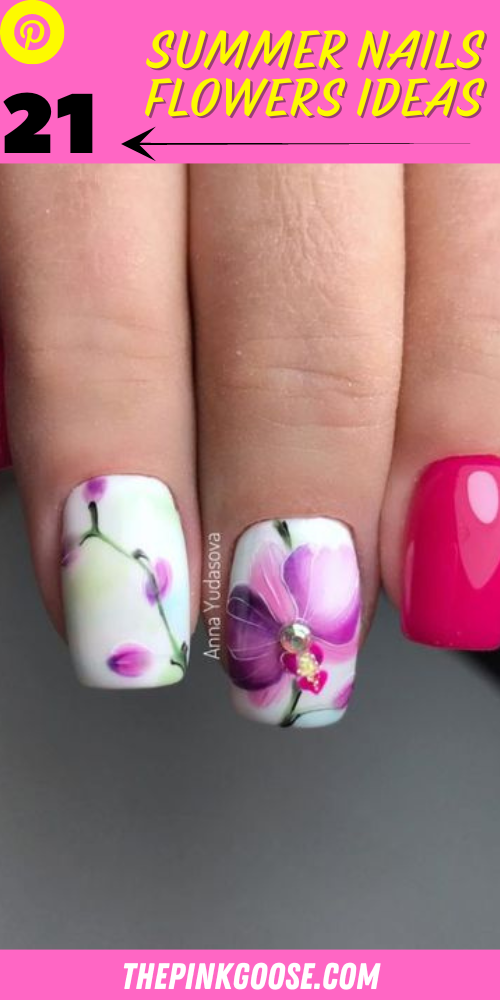 Pretty Peonies
Achieve a romantic and feminine look with peony flower nail art. Use shades of pink and white to paint the large and fluffy petals of peonies on a pastel base.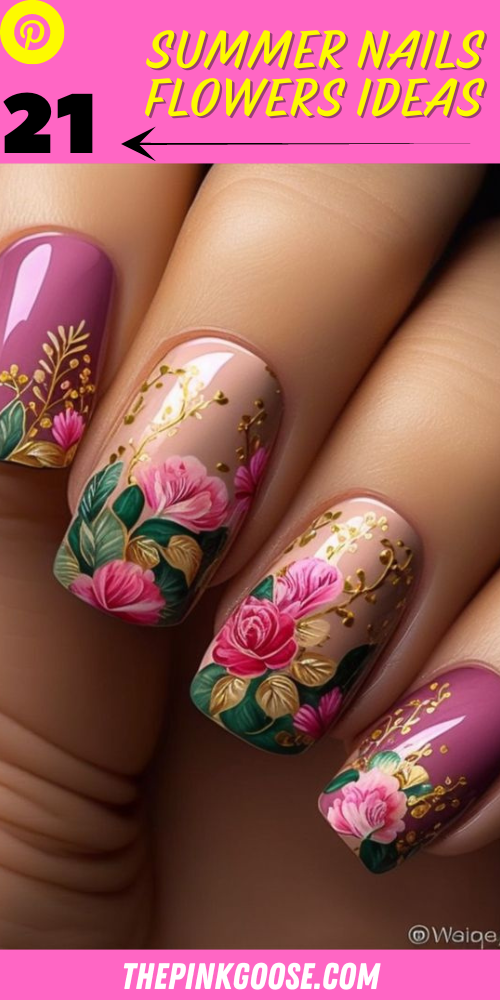 Delicate Daisies
Embrace simplicity with daisy-inspired nail art. Paint small daisies using white or yellow polish on a soft blue, pink, or lavender base for a fresh and youthful look.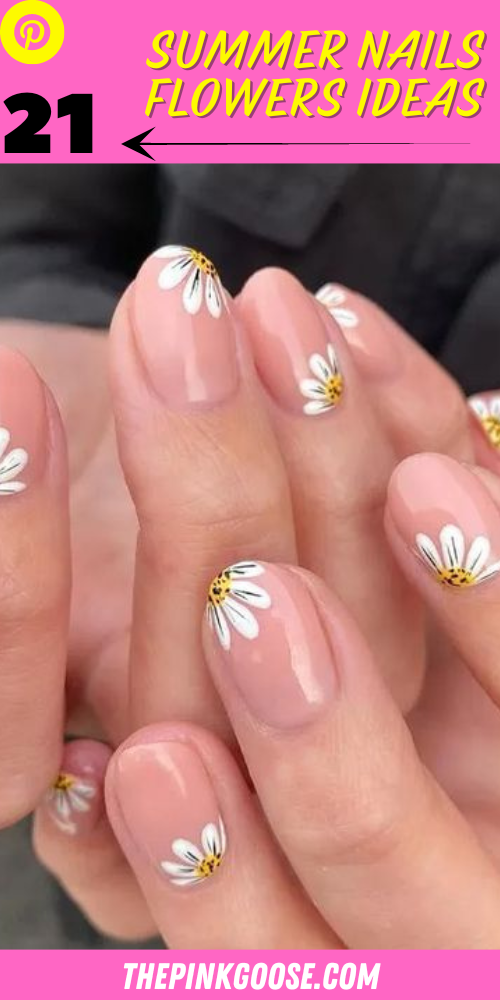 Violet Elegance
Create a regal and sophisticated manicure by painting detailed violet flowers on a deep purple or lilac base. Add green leaves and stems for contrast.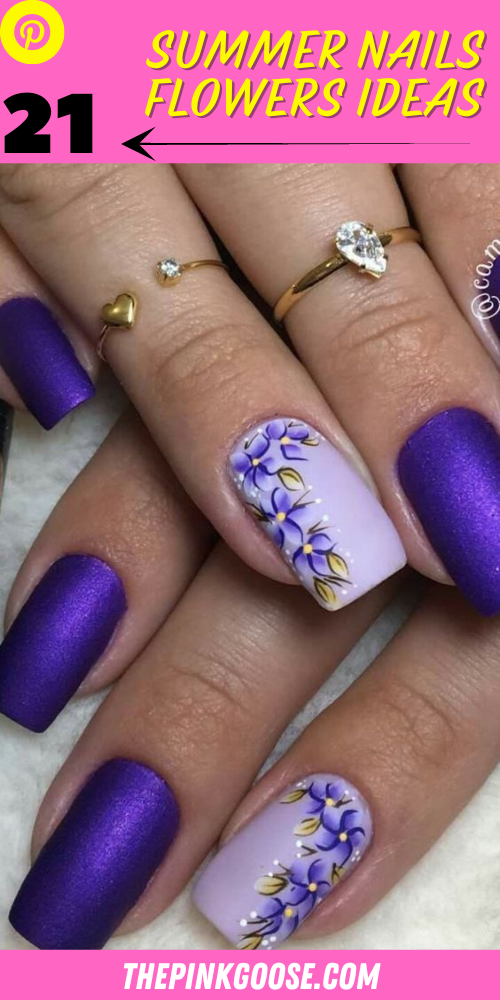 Tropical Hibiscus
Channel the tropical vibes with bold hibiscus flower designs on a bright coral or orange base. Use contrasting colors like yellow or pink for the flower petals.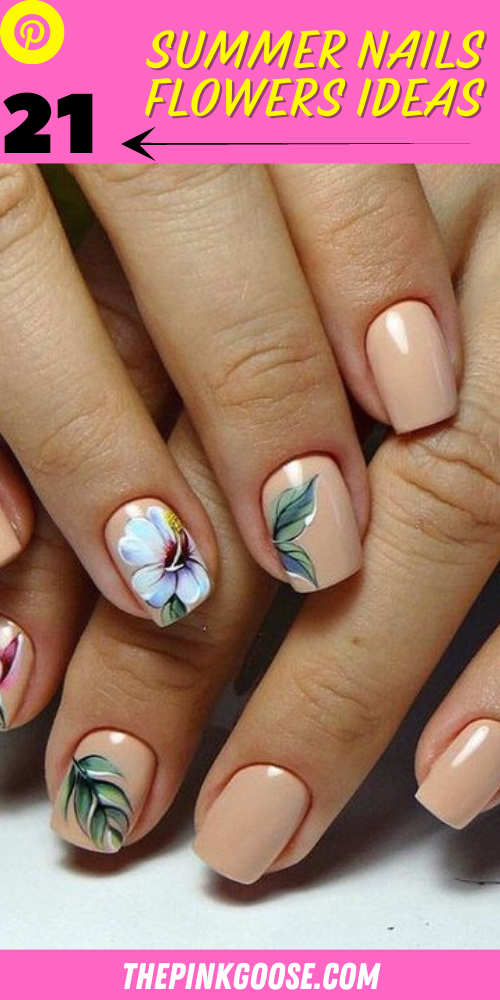 Wildflower Meadow
Paint a variety of colorful wildflowers on a pale green or beige base to create a whimsical and nature-inspired nail art design.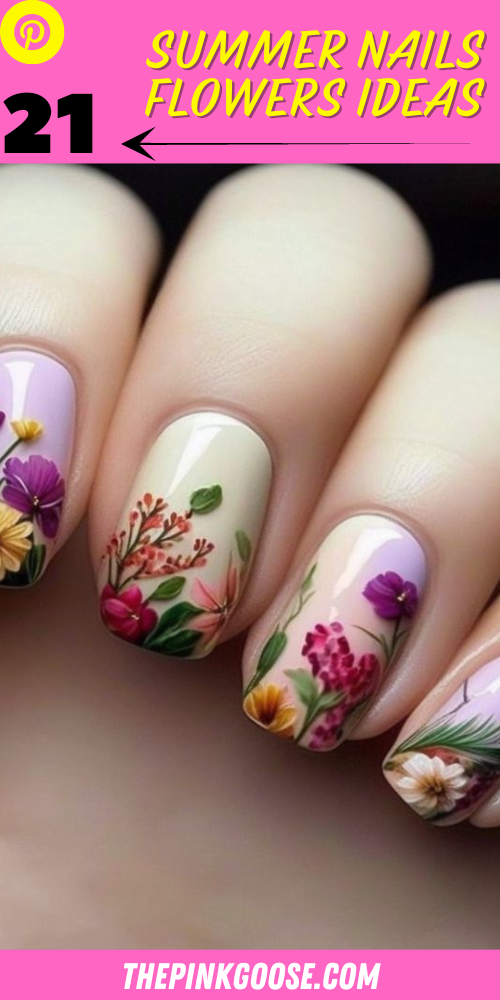 Lavender Fields
Capture the serene beauty of lavender fields with delicate lavender flower patterns on a soft purple or lilac base. Add green accents to represent the stems.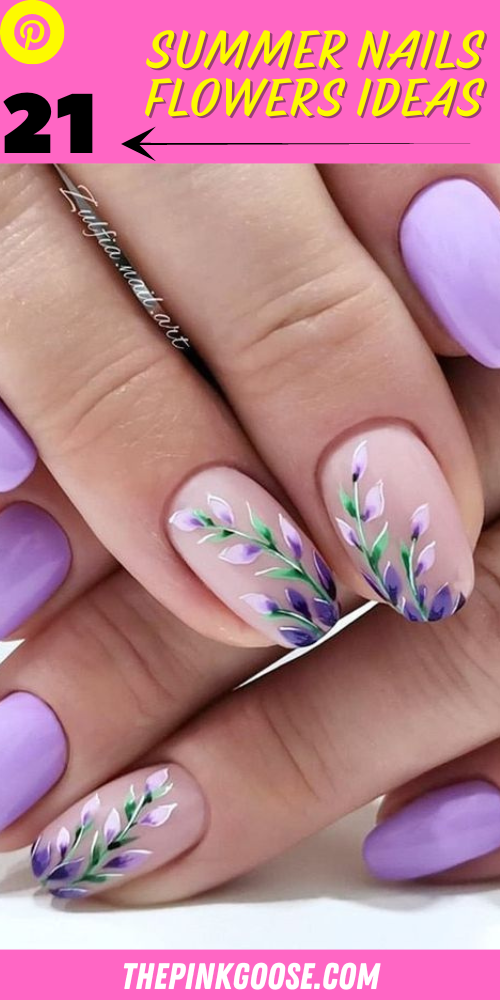 Mystical Lotus
Depict the enchanting lotus flower on your nails with intricate designs using soft pink or white polish on a pale blue or light green base.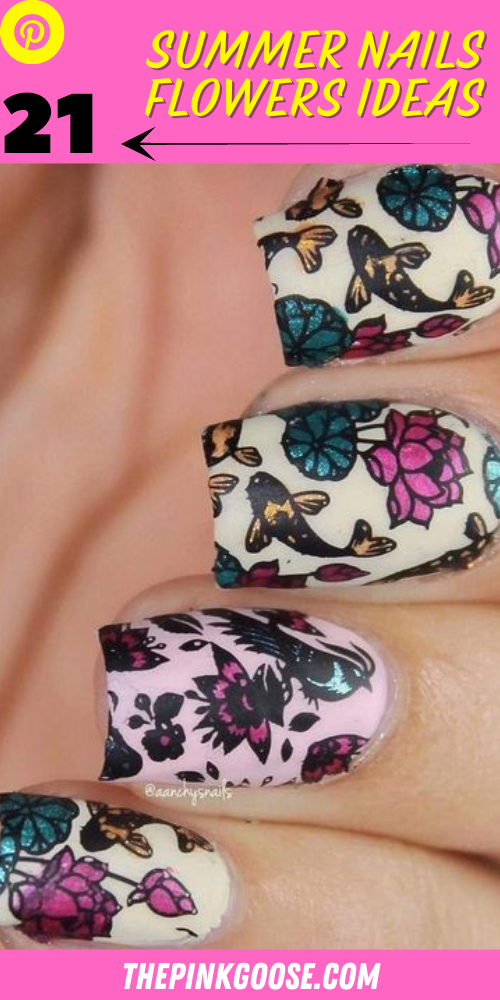 Exotic Bird of Paradise
Create a tropical paradise on your nails with exotic bird of paradise flower designs using vibrant orange and blue hues on a sunny yellow or green base.
Enchanting Lilies
Achieve an ethereal look with elegant lily flower patterns on a white or pale pink base. Add delicate details and green foliage for a touch of realism.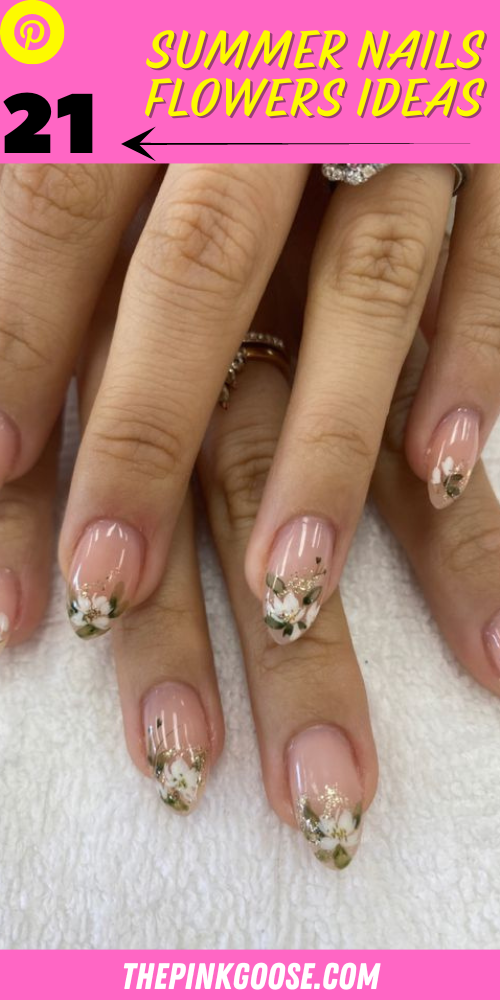 Petal Power
Experiment with different flower petals in vibrant colors like red, pink, and purple on a neutral base to create a fun and playful floral manicure.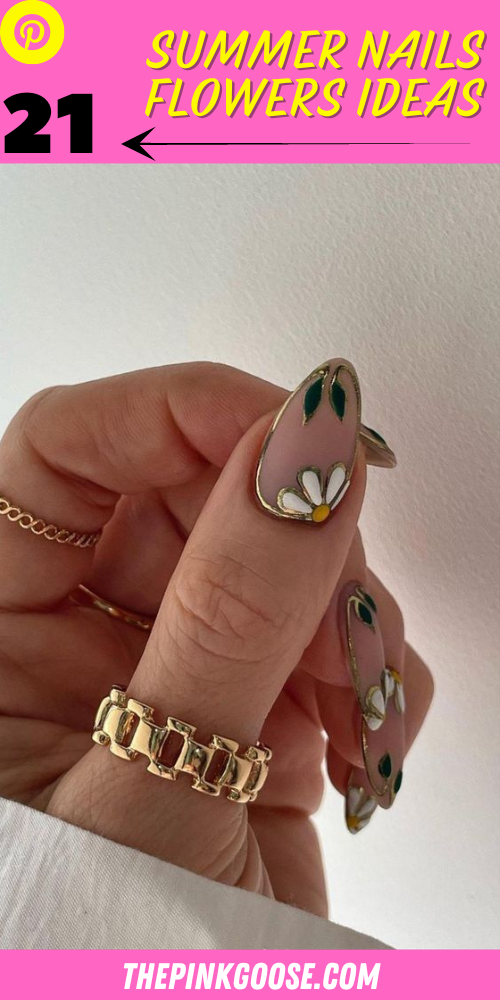 Meadow Blossoms
Paint a mix of wildflowers like daisies, poppies, and cornflowers on a grassy green or pastel yellow base for a cheerful and whimsical nail art design.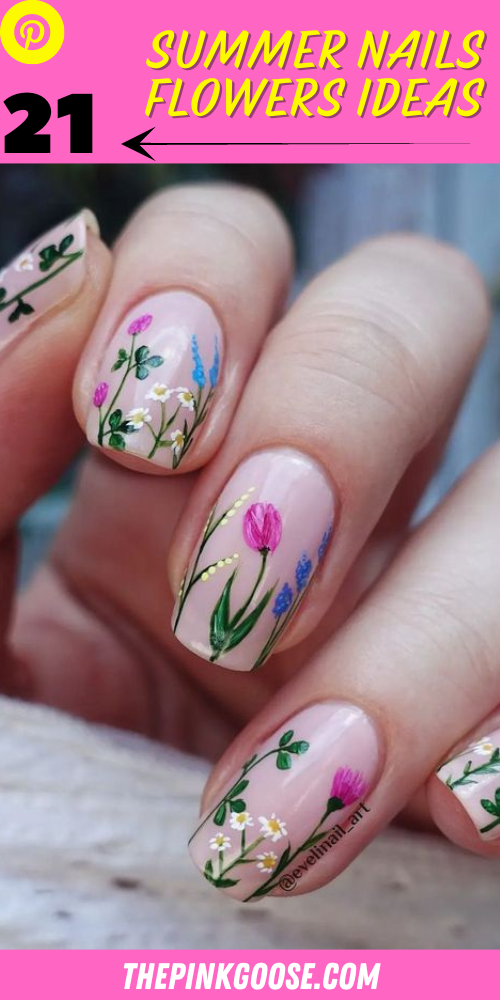 Sakura Blossoms
Embrace the beauty of cherry blossoms with intricate pink flower patterns on a light pink or white base. Add branches and falling petals for an authentic look.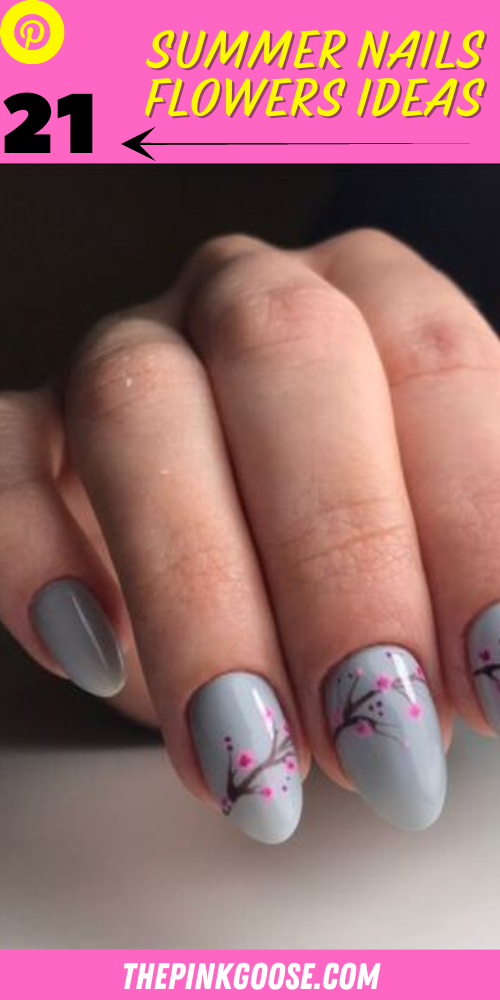 Magnificent Marigolds
Create a bold and eye-catching look with marigold flower designs using vibrant orange and yellow polish on a dark blue or black base.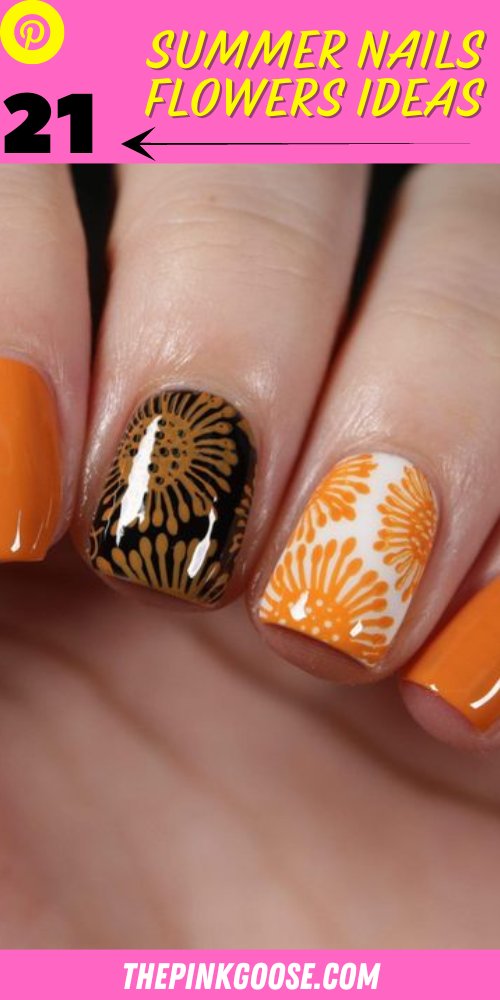 Sunset Florals
Combine the beauty of flowers with a sunset-inspired color palette. Paint flowers in shades of orange, pink, and purple on a gradient background to mimic a breathtaking sunset.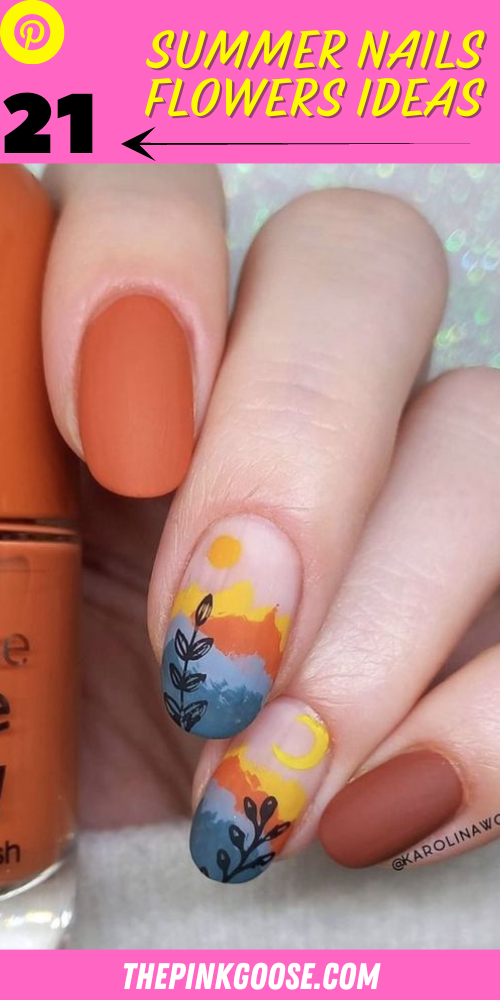 Poppy Passion
Add a pop of color to your nails with vibrant red poppy flower designs on a white or black base. The bold contrast creates a striking and energetic look.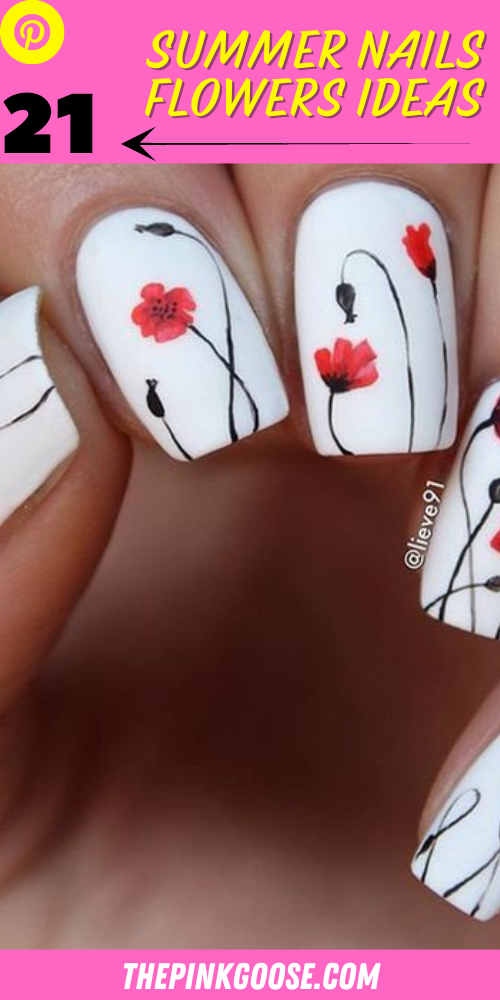 Vintage Roses
Achieve a nostalgic and romantic feel with vintage rose designs. Use soft pastel colors like dusty pink or faded mauve on a muted background for a classic and elegant manicure.