Hairstyle
Summer Hair Colors 2023 for Brunettes: 19 Ideas
Hair color is a powerful tool for self-expression and can completely transform your look. Summer is the perfect time to experiment with different hair colors and embrace a fresh and vibrant style that complements the sunny and playful atmosphere. If you're a brunette looking for inspiration, we've got you covered with 19 trending summer hair color ideas for brunettes in 2023. Get ready to make a statement with your luscious locks!
Sunlit Auburn
Infuse warm auburn tones into your brunette hair, reminiscent of a sunlit autumn day. This color adds depth and radiance to your look.
Golden Bronde
Combine golden blonde and brunette shades for a stunning bronde look. This color choice adds a sun-kissed glow to your hair, perfect for summer.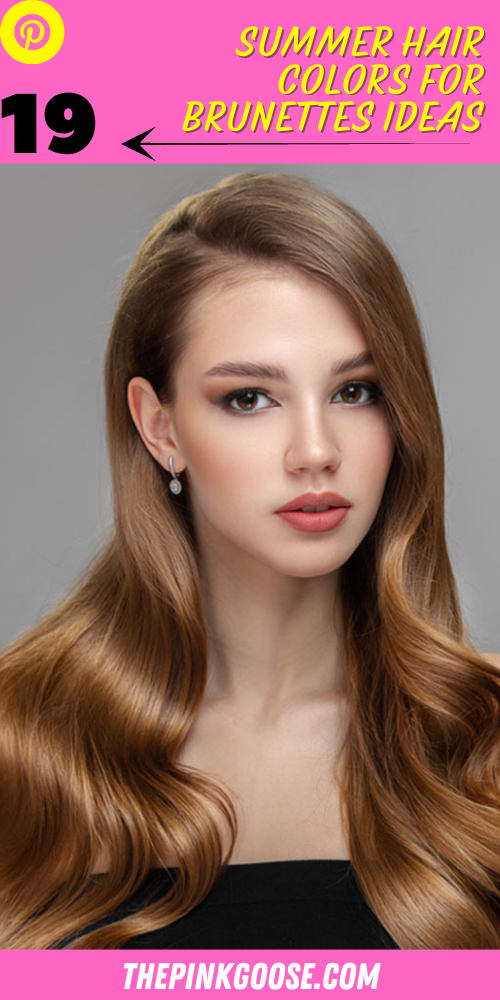 Icy Platinum
Dare to go platinum! Opt for a cool, icy shade of platinum blonde to make a bold statement and stand out from the crowd.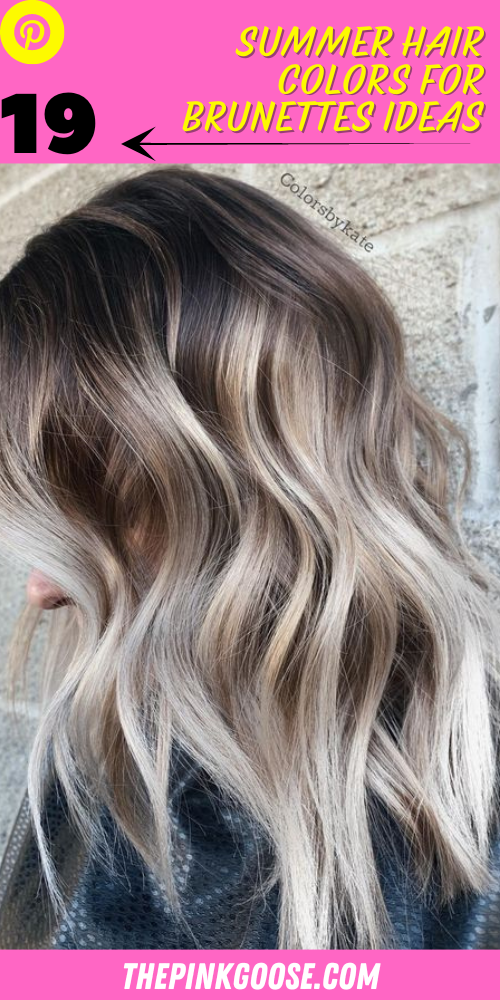 Copper Glow
Embrace fiery copper tones to bring warmth and vibrancy to your brunette hair. This color choice adds a touch of summer heat to your look.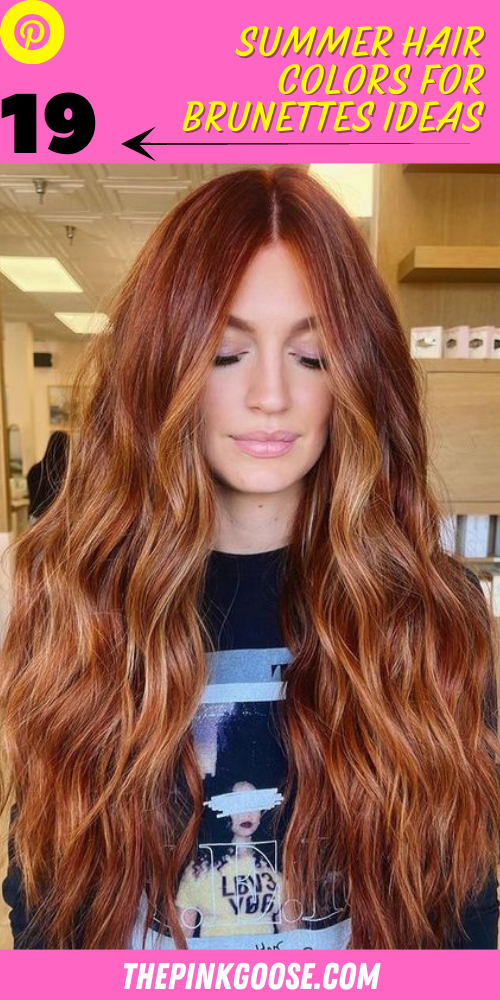 Smoky Lilac
Add a touch of mystery with smoky lilac hair color. This unique blend of cool grey and soft lilac creates a captivating and ethereal look.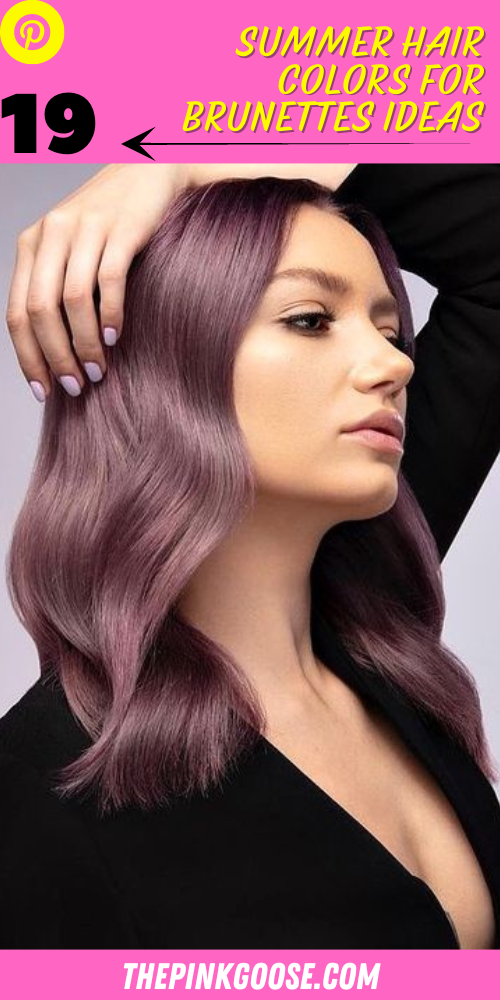 Caramel Mocha
Indulge in the delicious combination of caramel and mocha tones. This warm and rich color choice adds dimension and sweetness to your hair.
Sandy Beach Blonde
Capture the essence of a sandy beach with beachy blonde highlights. This natural and sun-kissed look complements your brunette base beautifully.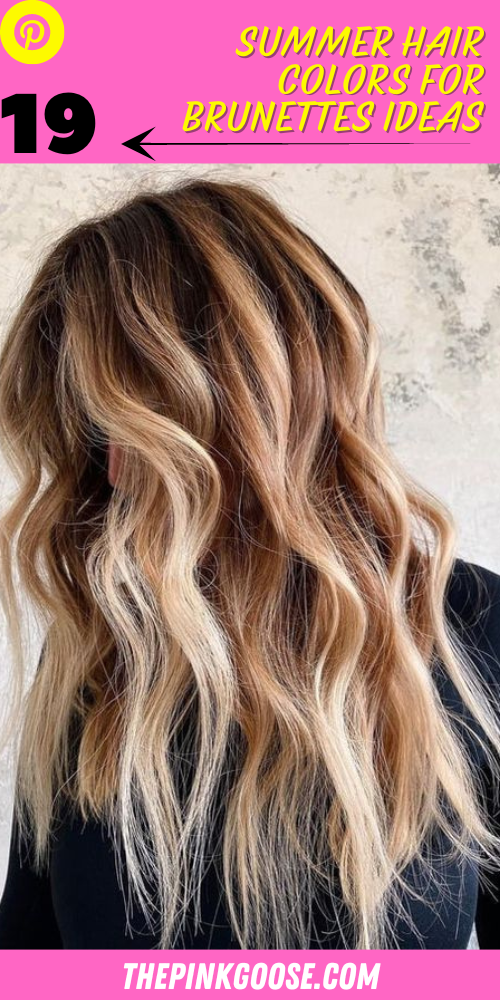 Cherry Cola
Channel your inner sass with cherry cola hair color. This blend of deep brunette with hints of red creates a bold and sultry aesthetic.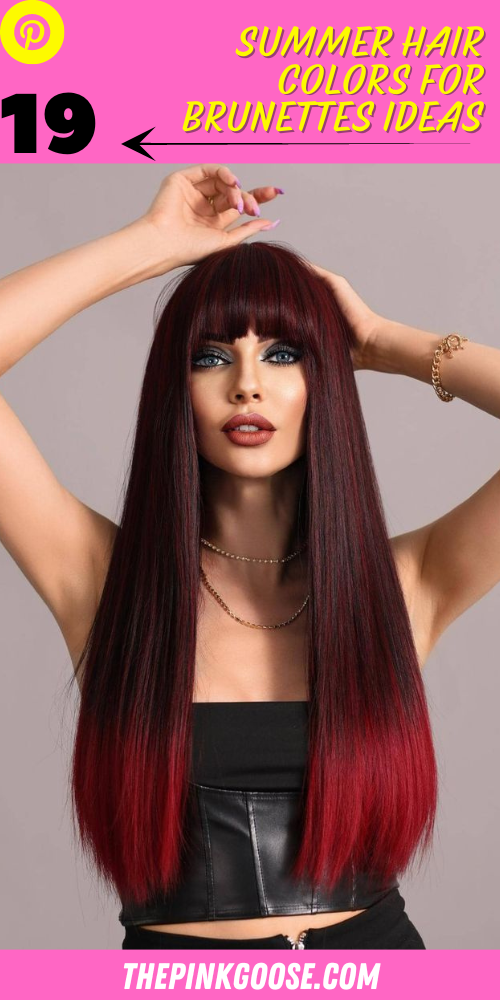 Blush Rose
Embrace the romantic and feminine side with blush rose hair color. Soft pink hues delicately blend with your brunette hair for a whimsical touch.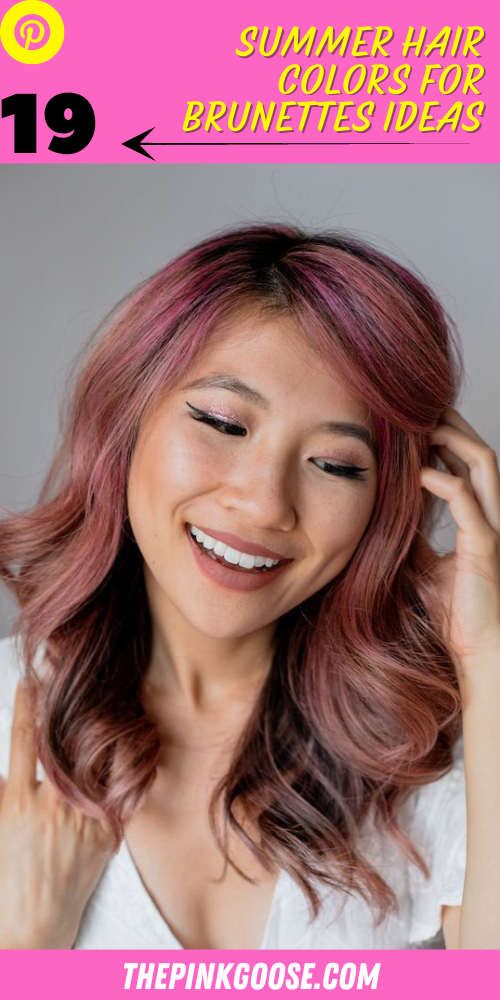 Ashy Mushroom
Go for a modern and sophisticated look with ashy mushroom hair color. This cool-toned blend of ash brown and subtle grey creates a chic and edgy vibe.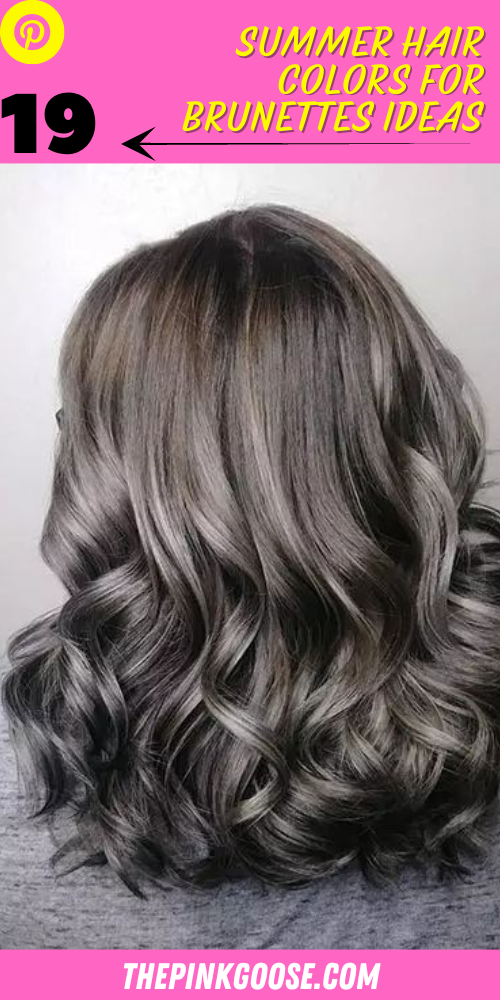 Honeyed Chestnut
Infuse your hair with warm honey and chestnut tones for a natural and sun-kissed appearance. This color choice enhances your brunette base beautifully.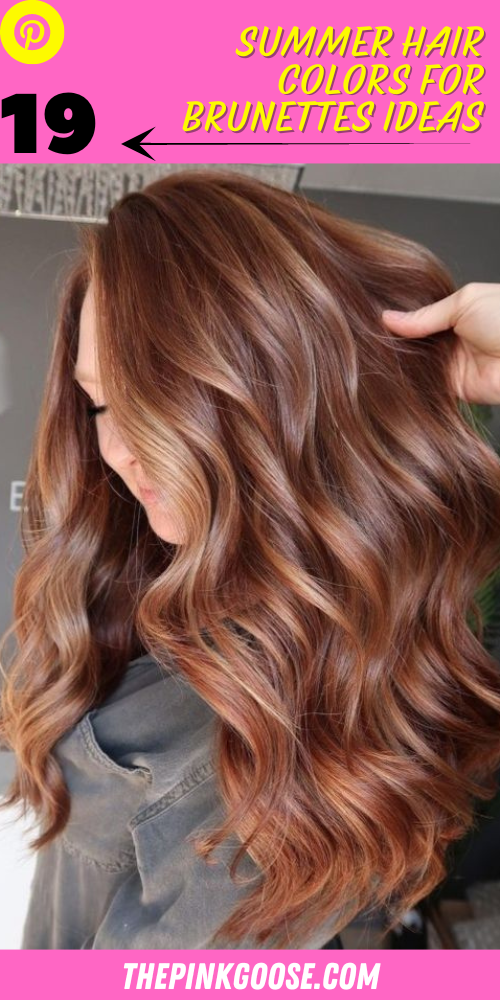 Lavender Haze
Embrace a dreamy and ethereal look with lavender haze hair color. This pastel hue adds a touch of whimsy and uniqueness to your summer style.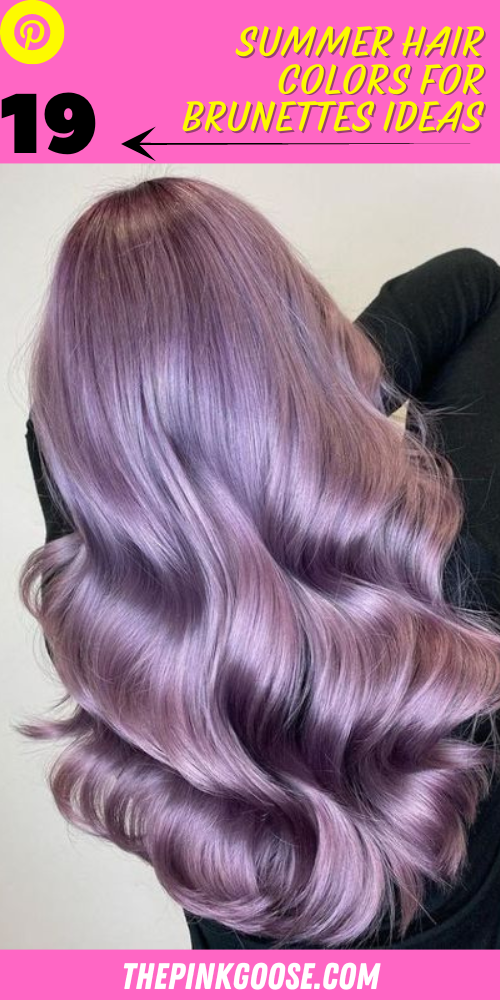 Espresso Caramel
Opt for a rich and indulgent combination of deep espresso brown and luscious caramel tones. This color choice adds depth and dimension to your hair.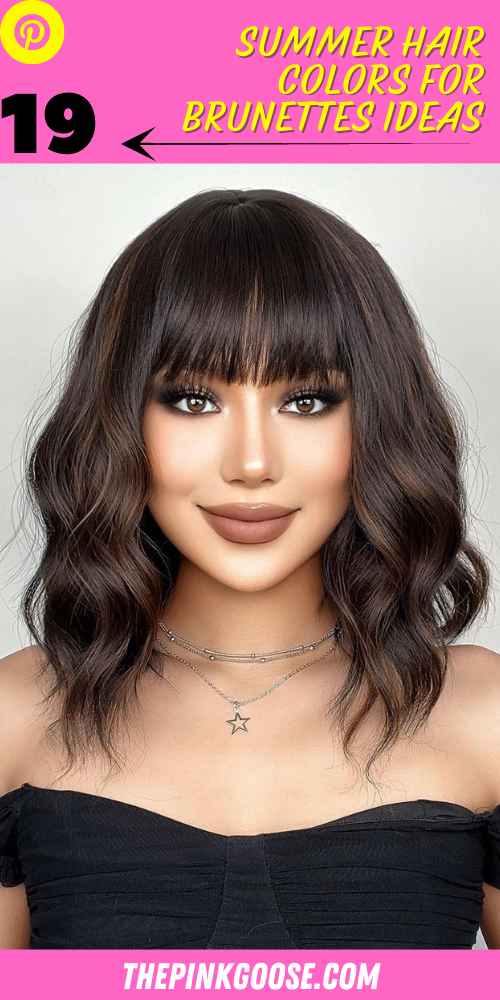 Pearl Blonde
Embrace the cool and luminous beauty of pearl blonde hair color. This icy shade of blonde creates a stunning contrast against your brunette base.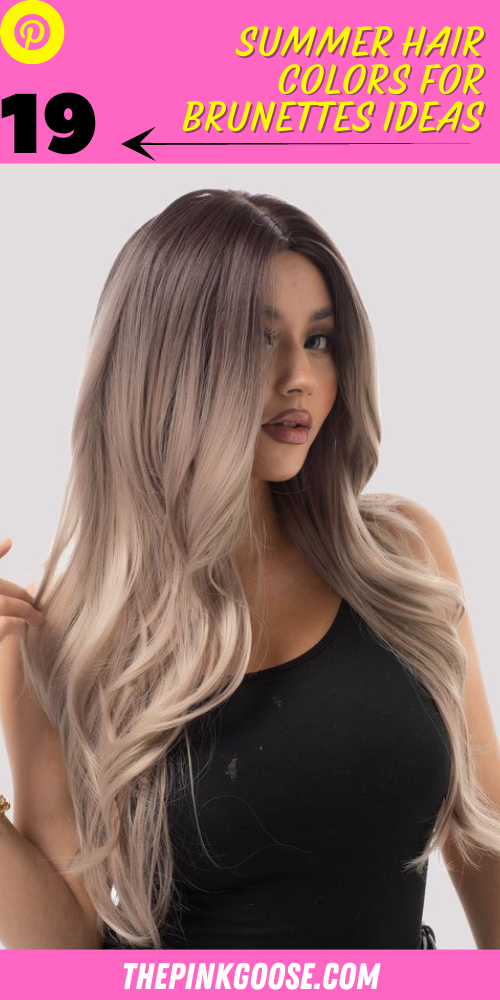 Toffee Delight
Delight your senses with toffee-inspired hair color. This warm blend of caramel and golden tones creates a sweet and delectable look.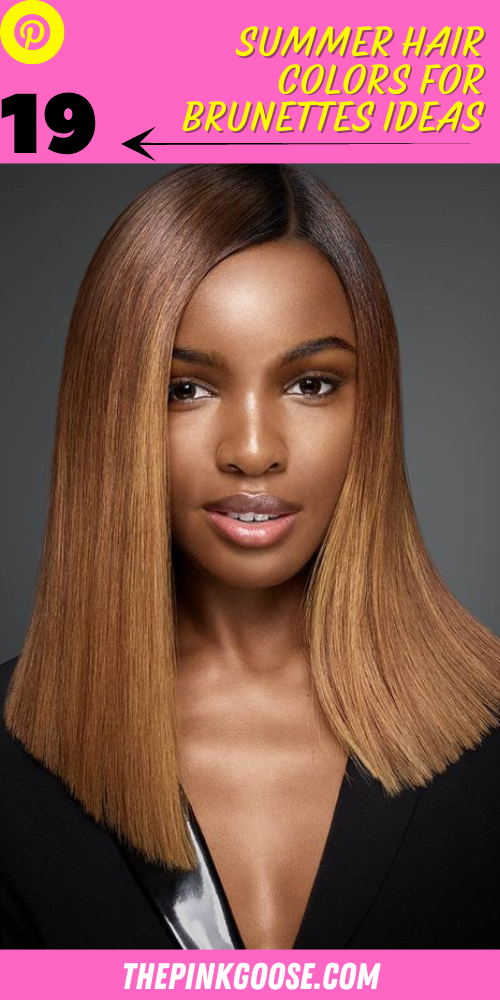 Midnight Violet
Make a statement with midnight violet hair color. This deep and rich shade of purple adds a touch of mystery and elegance to your look.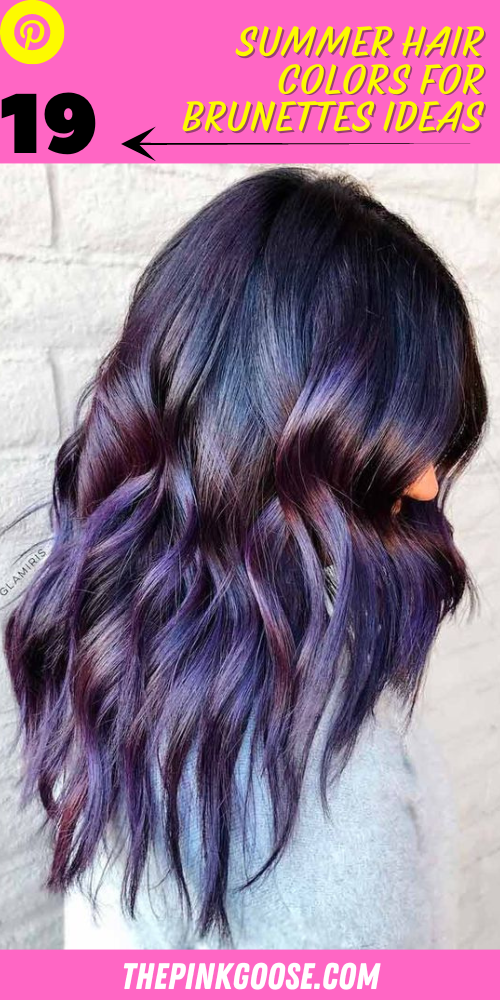 Ginger Spice
Spice up your brunette hair with hints of ginger. This warm and fiery color choice adds vibrancy and personality to your summer style.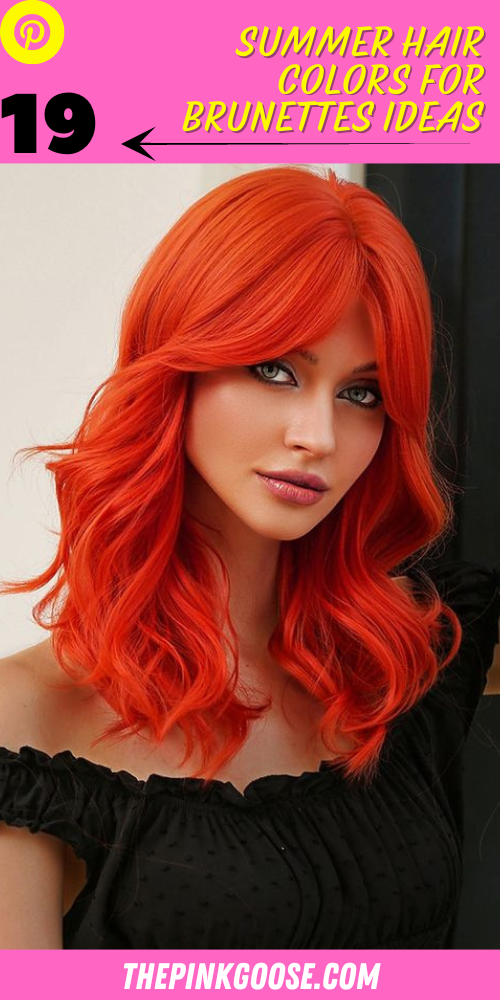 Silver Smoke
Embrace the cool and contemporary charm of silver smoke hair color. This metallic shade creates a striking and modern look for the summer season.
Chocolate Raspberry
Indulge in the richness of chocolate raspberry hair color. This combination of deep chocolate brown with hints of vibrant red creates a luxurious and enticing aesthetic.