Hairstyle
15 Creative Box Braids Hairstyles for Women in 2024
Box braids are a timeless and versatile protective hairstyle that continues to be a favorite among women of all ages. In 2024, box braids are expected to make a huge statement, offering various lengths, styles, and colors to suit your unique personality and preferences. Whether you're into short, medium, or long hair, curls, or sleek straight styles, these box braid ideas will inspire your next stunning look. Get ready to embrace this iconic hairstyle with a fresh twist!
1. Short and Sassy
For those who prefer a low-maintenance yet chic look, short box braids are a fantastic choice. This style allows you to flaunt your braids with ease, and it's perfect for both casual and formal occasions.

2. Knotless Medium-Length Braids
Knotless box braids offer a natural and comfortable look. Opt for medium-length braids that provide the perfect balance between style and convenience.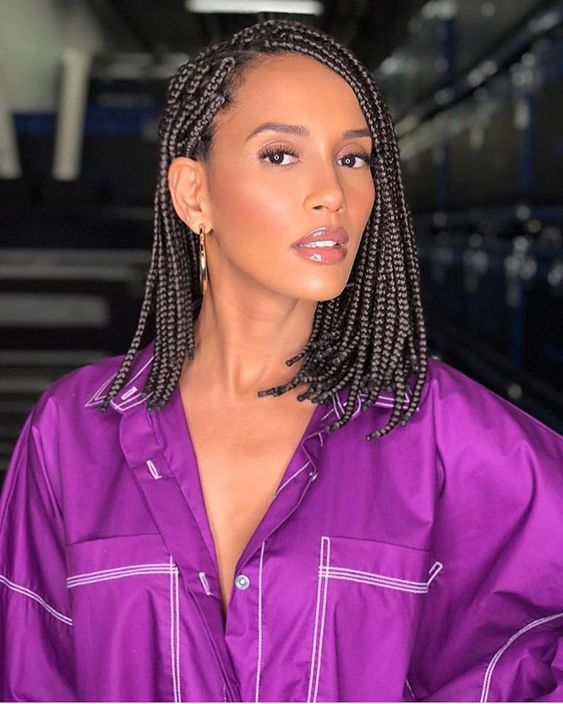 3. Beads and Braids
Add a touch of flair to your box braids with colorful beads. Experiment with different bead sizes and placements to achieve a playful or elegant look.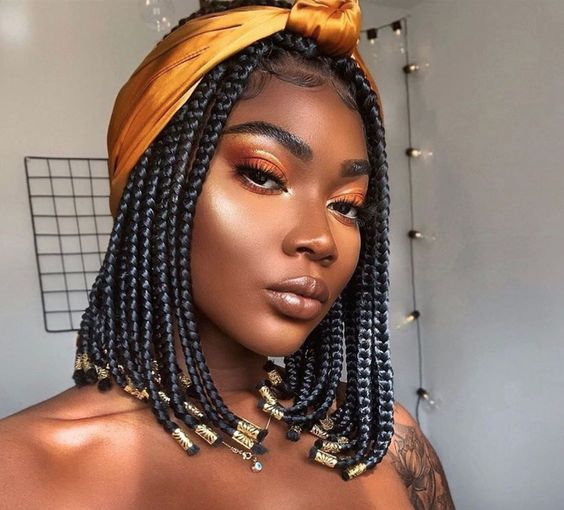 4. Y2K Vibes
The Y2K (Year 2000) trend is making a strong comeback. Consider embracing the nostalgia with box braids inspired by the fashion of the early 2000s.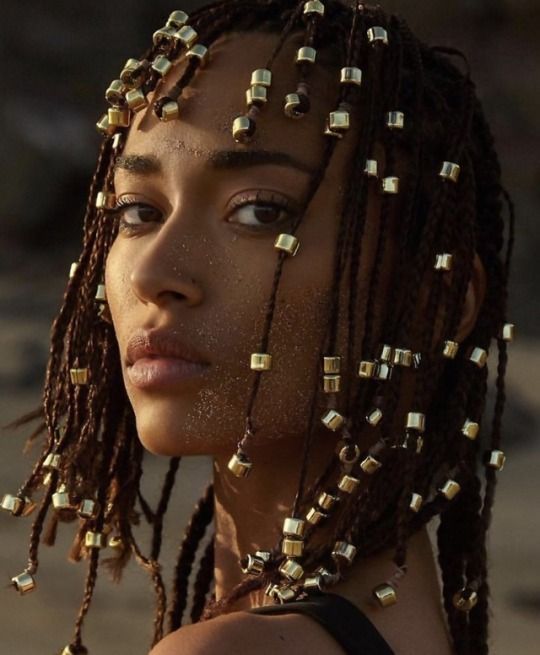 5. Shoulder-Length Protective Styles
Shoulder-length box braids are versatile and can be styled in various ways. They offer protection while allowing you to experiment with different looks.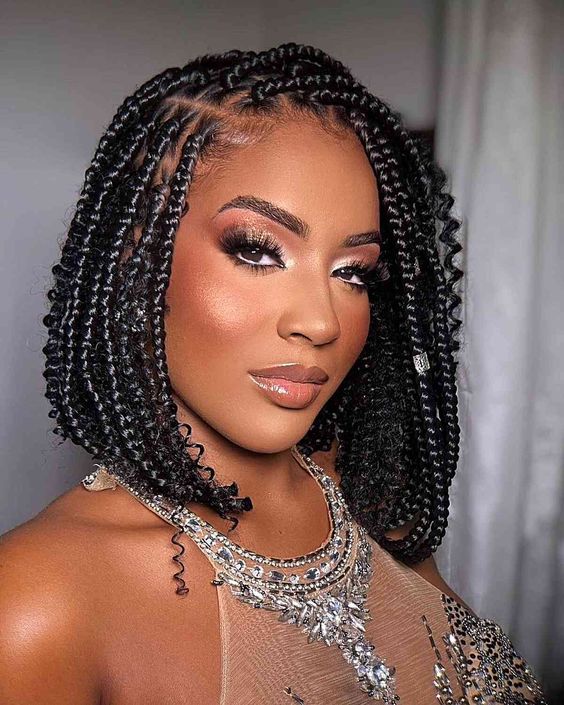 6. Medium Braids with a Pop of Color
Inject some vibrancy into your medium-length box braids by incorporating bold colors. Whether you choose a single standout color or a multi-hued design, you'll turn heads.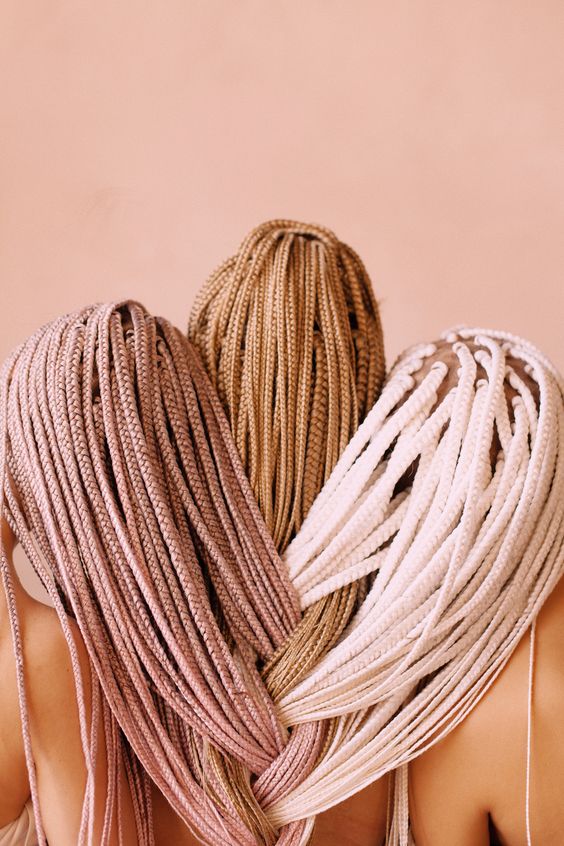 7. Elegant Bun with Braids
Transform your box braids into an elegant updo by styling them into a bun. This timeless look is perfect for formal events and special occasions.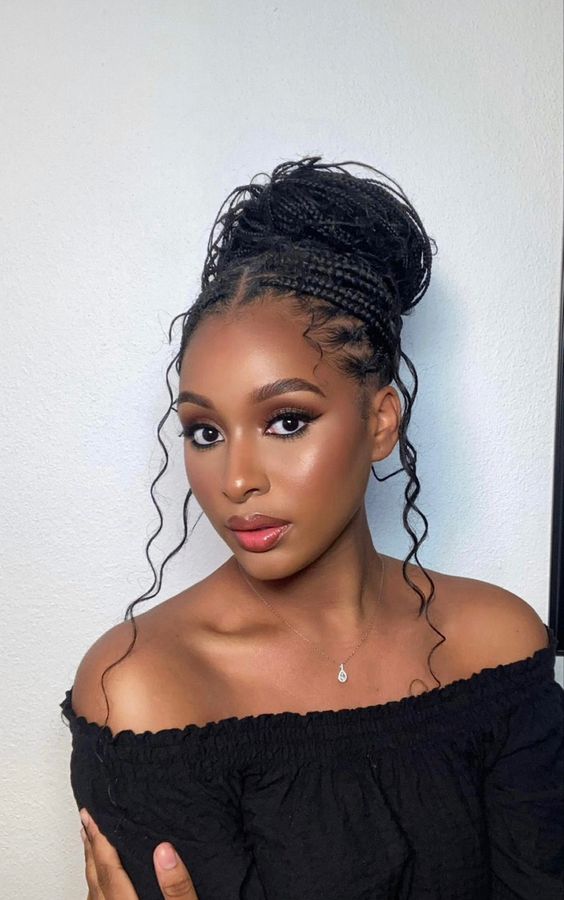 8. School-Ready Styles
Box braids are an excellent choice for school-goers. Keep it simple and neat with medium-length braids that are easy to manage during busy school days.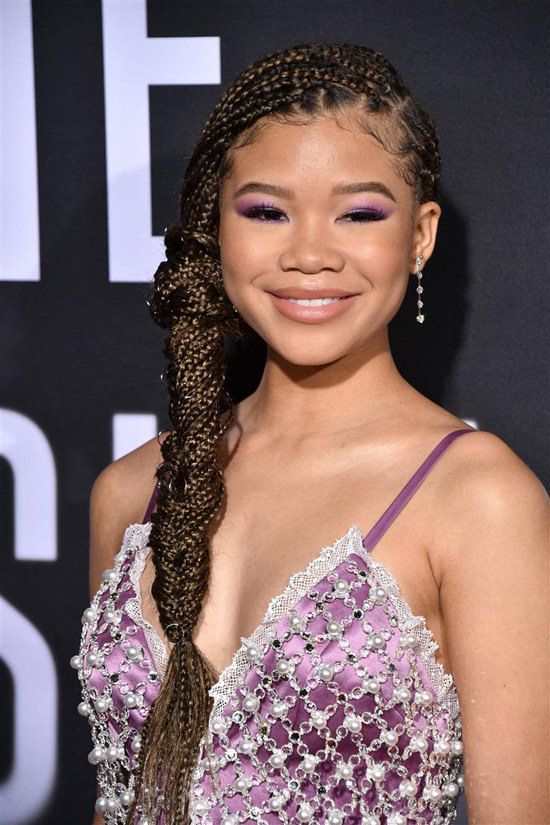 9. White Hot Box Braids
White box braids are a striking choice that exudes confidence and style. Embrace this unique look and stand out from the crowd.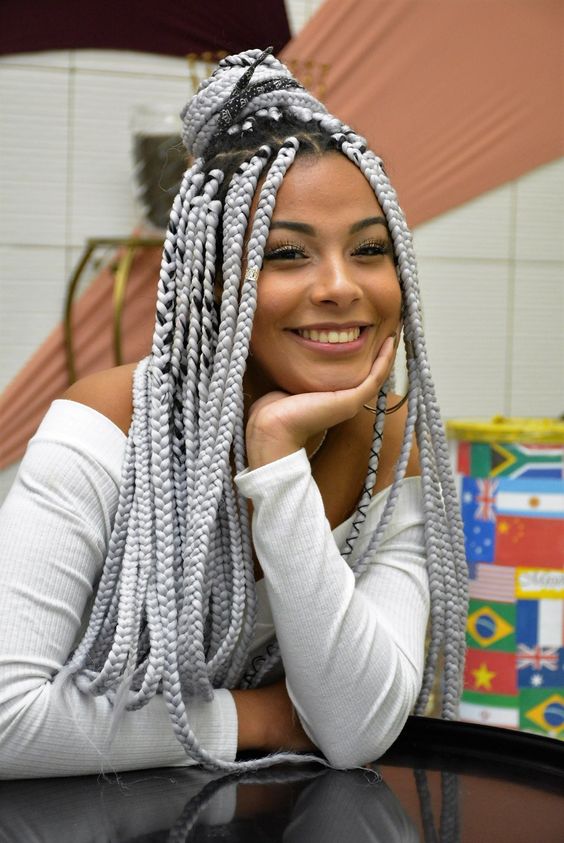 10. Claw Clip Elegance
Secure your medium-length box braids with a decorative claw clip. This accessory adds an extra layer of sophistication to your hairstyle.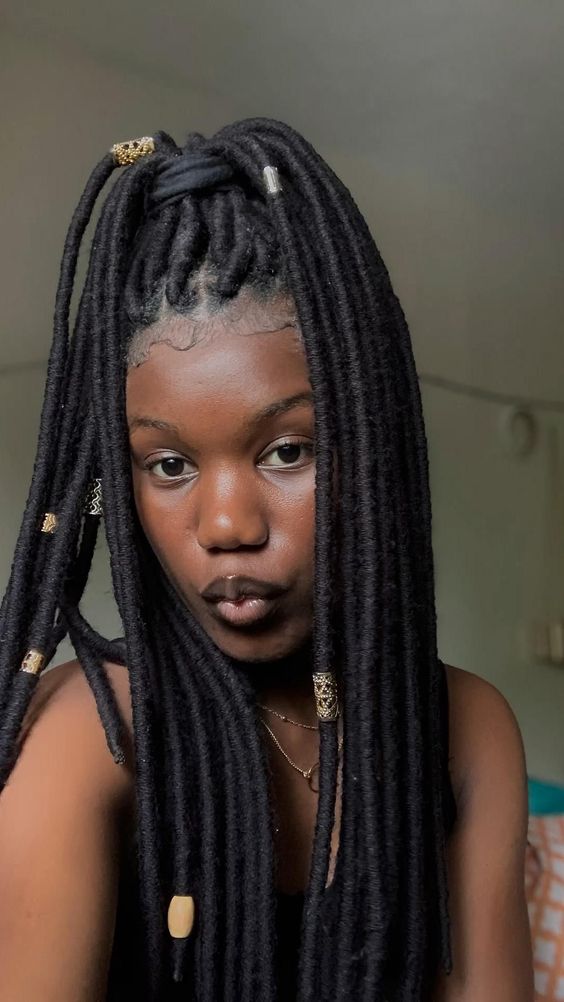 11. Sleek Straight Styles
If you prefer a sleek and polished appearance, opt for straight box braids. This classic look is perfect for any occasion.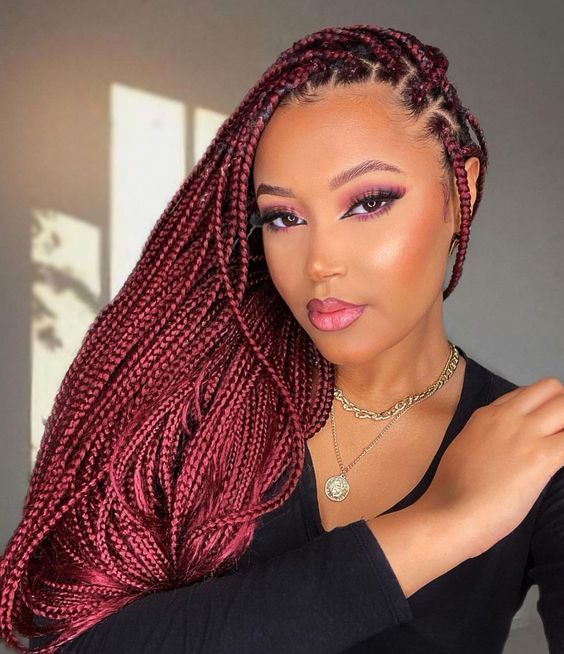 12. Curly Box Braids
Combine the beauty of curls with the practicality of box braids. Create a stunning contrast by adding curls to your braided style.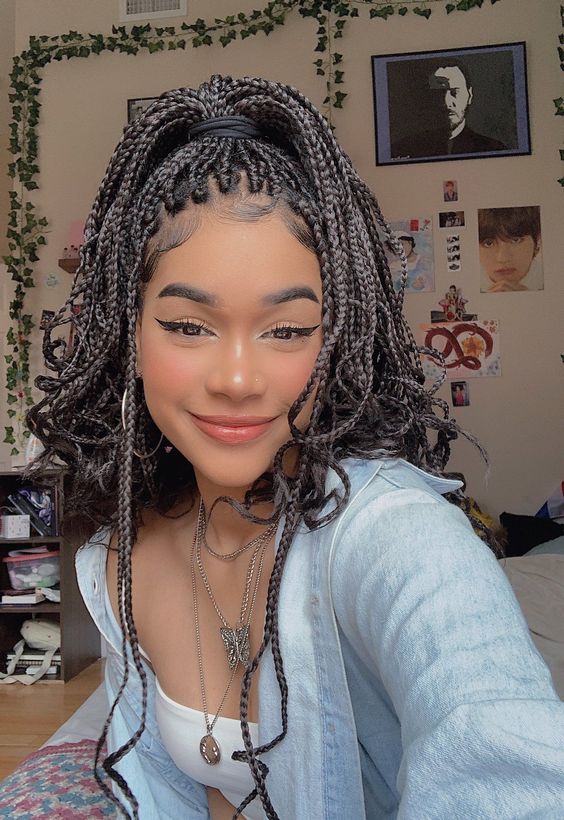 13. Box Braids with Bangs
Experiment with box braids and bangs for a fresh and youthful look. Whether they're short or long, bangs can transform your hairstyle.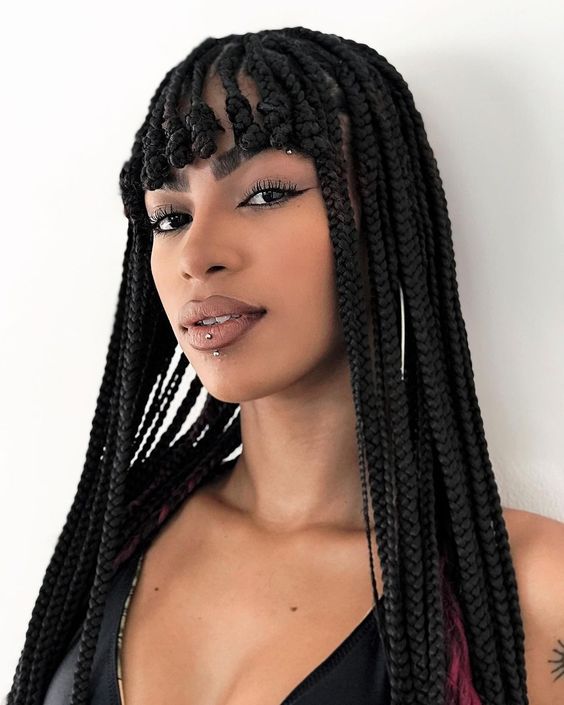 14. Multi-Color Box Braids
Take your box braids to the next level by incorporating multiple colors. Whether you choose pastels, bold hues, or a rainbow effect, multi-color box braids make a bold fashion statement.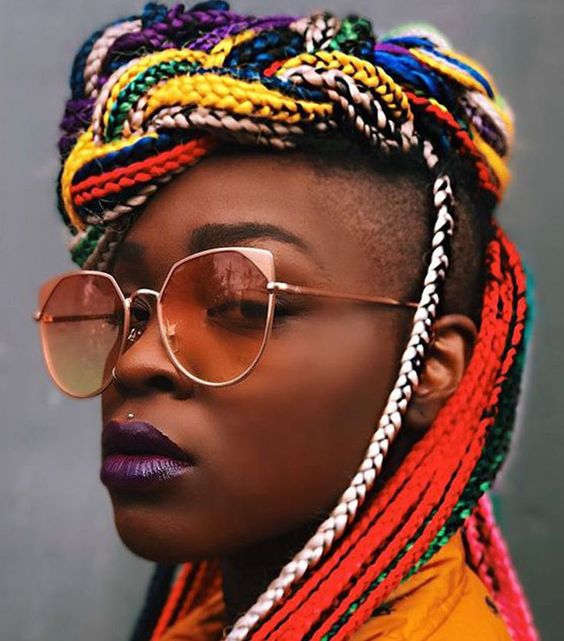 15. Unstyled Effortlessness
Embrace the beauty of unstyled box braids. Sometimes, the most natural and effortless look can be the most captivating.
Save Pin