Hairstyle
15 Flattering Medium Haircuts for Round Faces: Enhance Your Features with Style
If you have a round face shape, finding the perfect haircut that flatters your features can be exciting and transformative. Medium-length haircuts are an excellent choice as they provide versatility and balance to enhance your natural beauty. Whether you prefer a sleek and polished look or a more voluminous and textured style, we've curated 15 flattering medium haircuts to inspire your next salon visit. Embrace your round face shape with confidence and style.
Shoulder-Length Layered Bob
Opt for a shoulder-length layered bob that adds dimension and movement to your hair. The layers create the illusion of length, while the bob shape adds structure and balances the roundness of your face.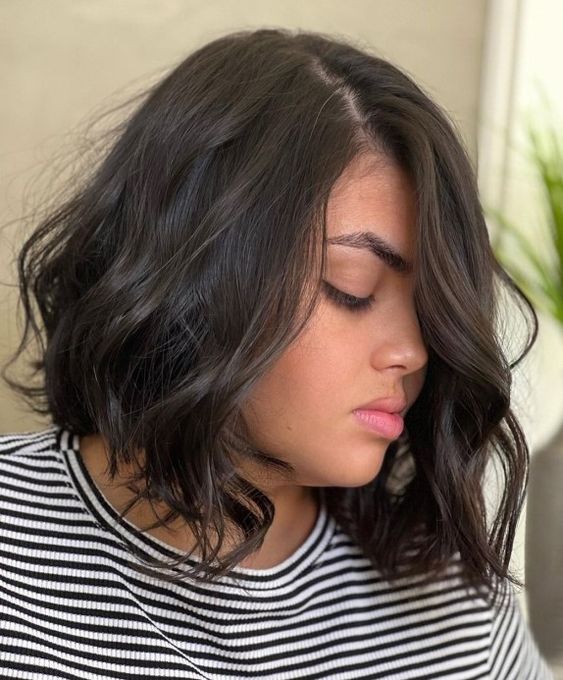 Face-Framing Layers
Incorporate face-framing layers into your medium-length haircut. These layers highlight your best features and draw attention away from the roundness of your face, adding definition and elegance to your look.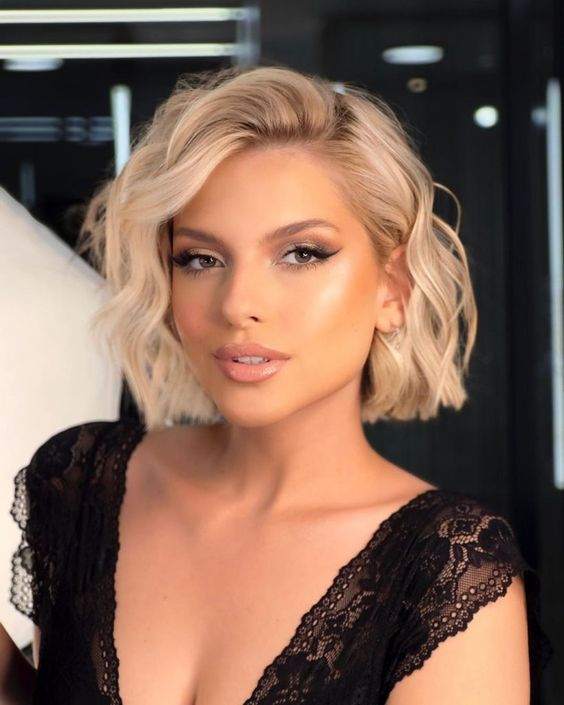 Long Bob with Side Swept Bangs
Try a long bob haircut with side-swept bangs. The length of the bob elongates your face, while the bangs create angles and provide a flattering frame for your features.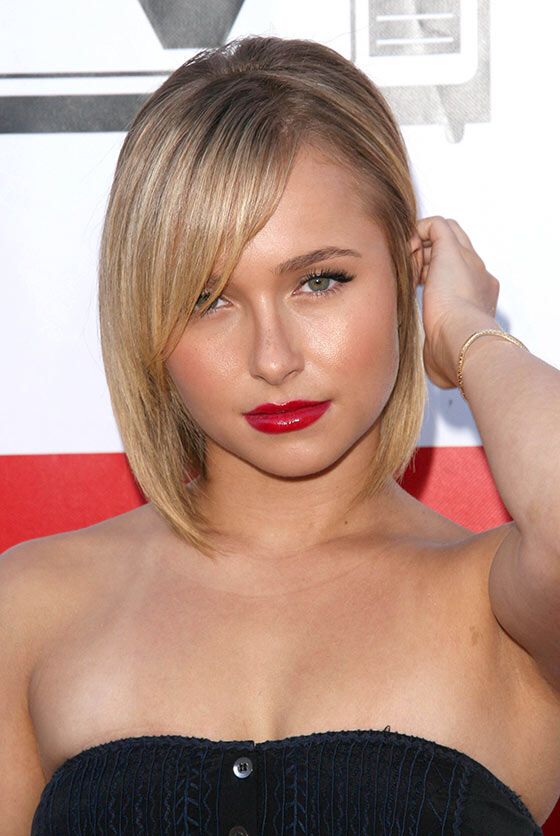 Blunt Cut Lob
Go for a blunt cut lob (long bob) that falls just above the shoulders. This sleek and straight hairstyle creates a clean line, providing structure and balance to your round face shape.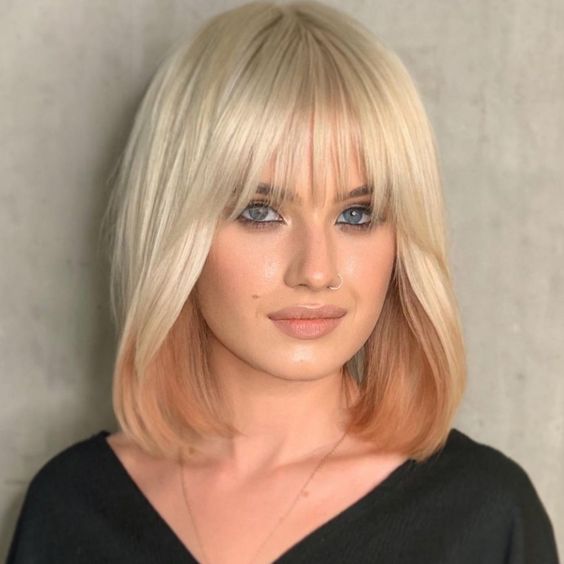 Textured Shag
Choose a textured shag haircut for added movement and volume. This layered hairstyle adds dimension and texture, breaking up the roundness of your face and creating a trendy and edgy look.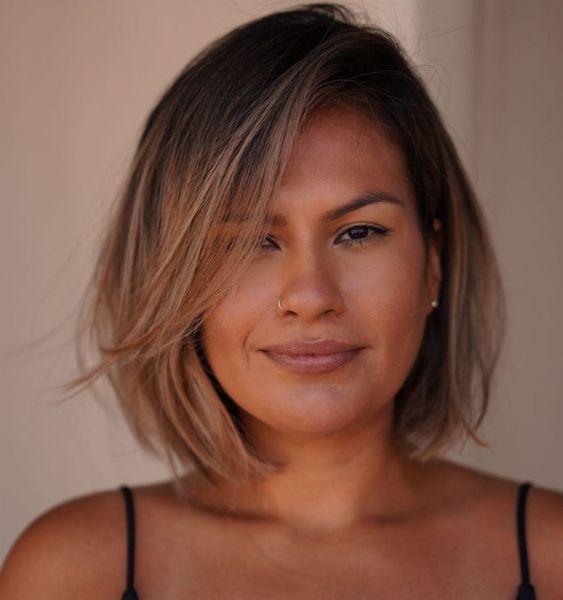 Medium-Length Pixie
Consider a medium-length pixie cut for a bold and chic statement. This haircut adds an element of sophistication and showcases your facial features, creating a fashionable and confident appearance.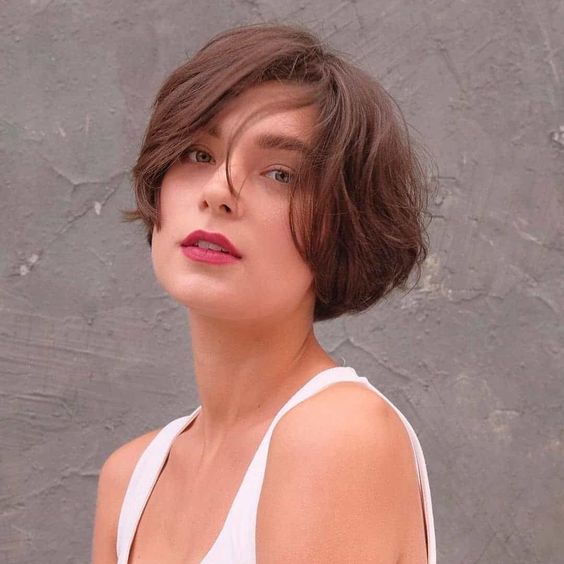 Side-Parted Mid-Length Hair
Create a side part with your mid-length hair for an asymmetrical look. The deep side part adds dimension and draws attention away from the roundness of your face, creating a stylish and balanced hairstyle.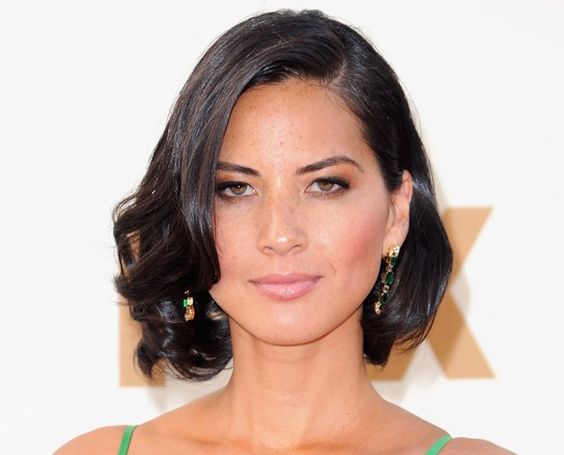 Textured Waves
Enhance your medium-length hair with textured waves. This style adds volume and movement, creating the illusion of length and softening the curves of your face for a more elongated appearance.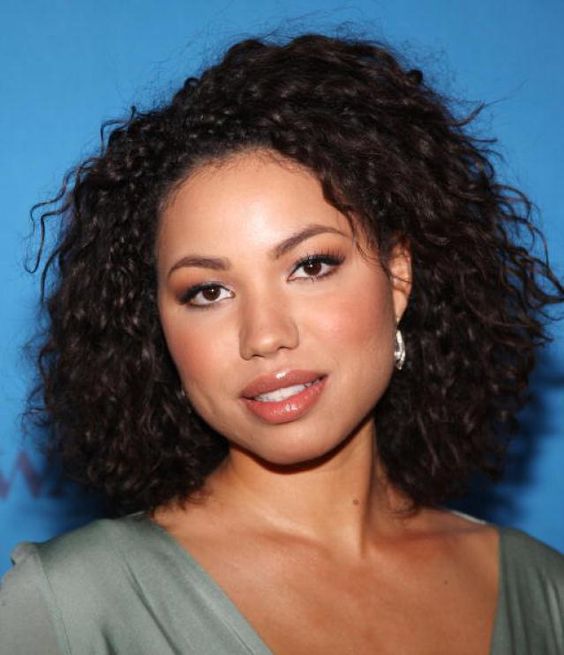 Layered Lob with Bangs
Opt for a layered lob (long bob) with bangs to add depth and dimension to your hairstyle. The layers provide movement, while the bangs help to create angles and draw attention upwards, balancing your face shape.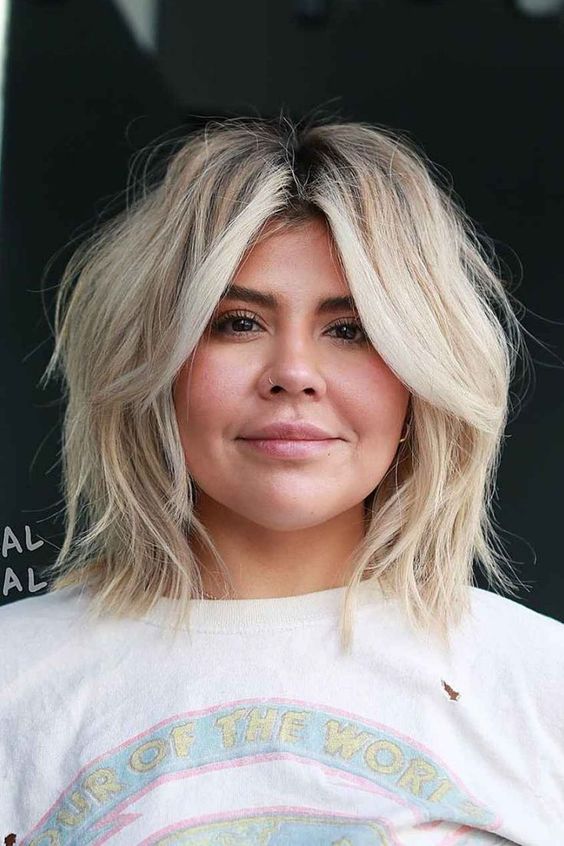 Side-Swept Medium Length
Create a romantic and elegant look with side-swept medium-length hair. Sweep your hair to one side, allowing it to fall gracefully over your shoulder. This asymmetrical style adds a touch of sophistication and softness to your face.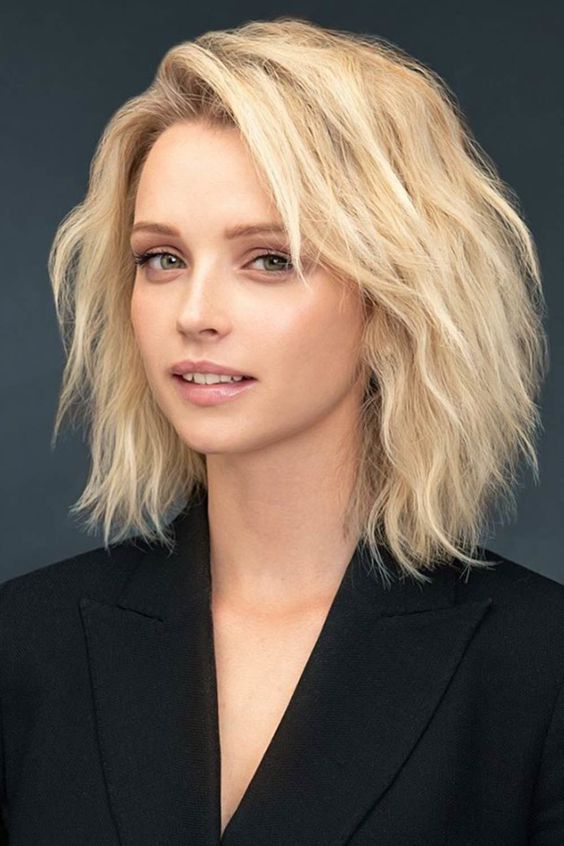 Curly Shoulder-Length Hair
Embrace your natural curls with a shoulder-length haircut. Curly hair adds texture and volume, which can help to elongate the appearance of your face and create a beautiful and dynamic look.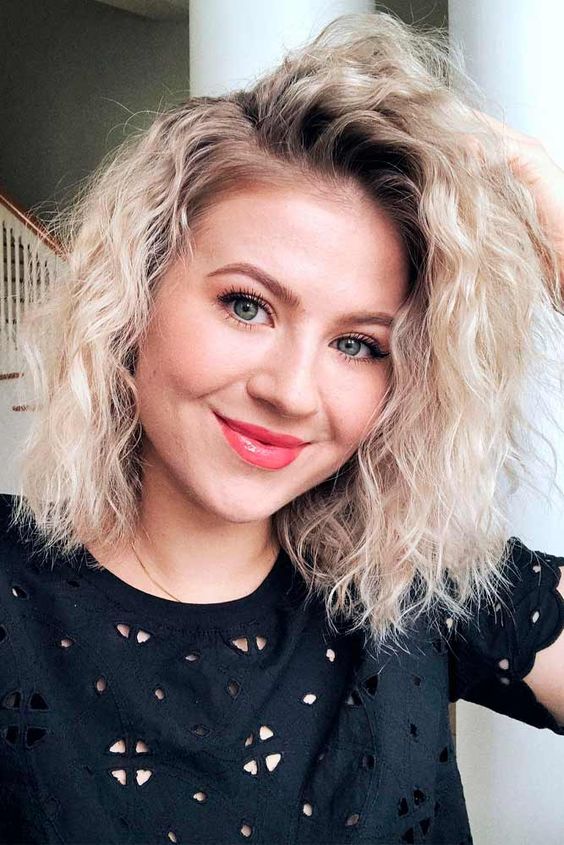 Angled Bob
Try an angled bob haircut that is shorter in the back and longer in the front. This asymmetrical style adds angles and structure to your face, creating a flattering and trendy hairstyle.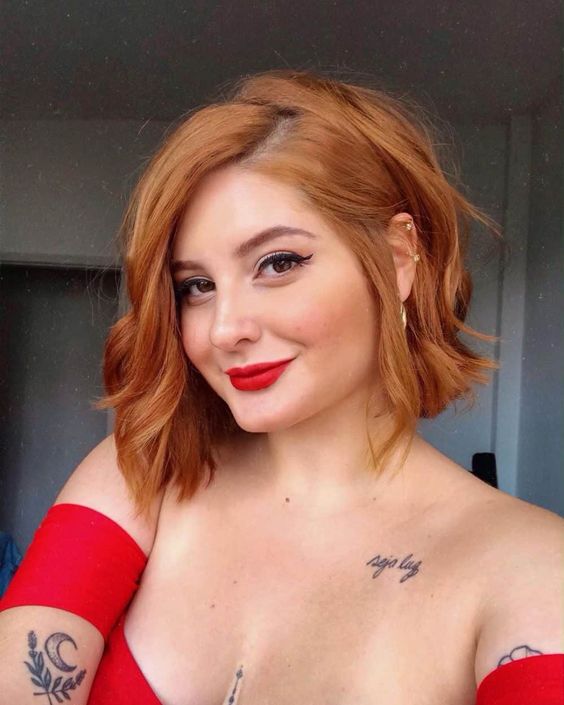 Layered Waves
Enhance your medium-length hair with layered waves. This hairstyle adds texture and movement, creating a more elongated and balanced look for your round face shape.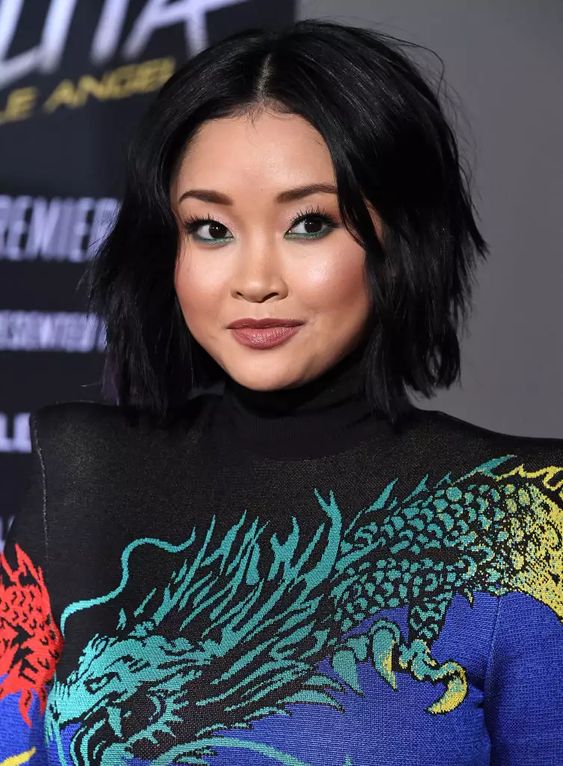 Half-Up Half-Down Hairstyle
Opt for a half-up half-down hairstyle to add height and length to your face. Pull back the top section of your hair, leaving the rest flowing freely. This style creates an illusion of elongation while maintaining a playful and relaxed vibe.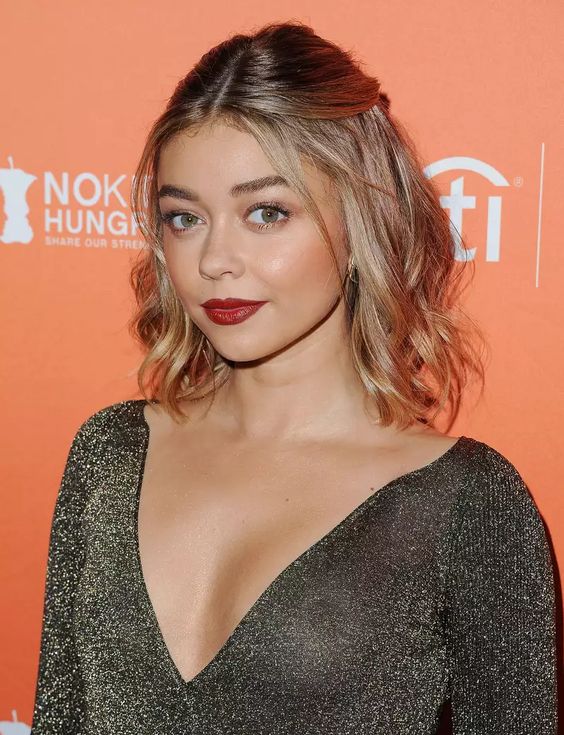 Braided Crown Updo
Elevate your medium-length hair with a braided crown updo. Gather your hair into a loose braid, wrapping it around your head to create a crown-like appearance. This hairstyle adds height and draws attention upwards, balancing the roundness of your face.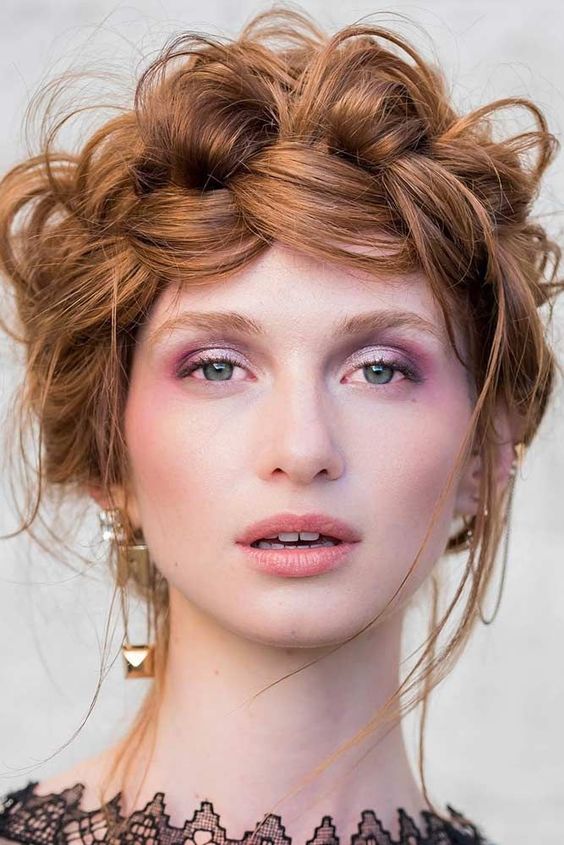 Save Pin