Hairstyle
15 Gorgeous Fall Haircuts for Shoulder-Length Hair in 2023
Fall is the perfect time to refresh your hairstyle and embrace the changing seasons. If you have shoulder-length hair, you're in luck! This versatile hair length offers endless possibilities for chic and trendy haircuts. In this article, we'll explore 15 stunning fall haircuts for shoulder-length hair in 2023, complete with detailed descriptions to inspire your next salon visit.
The Textured Lob
This modern take on the classic lob adds texture and movement to your shoulder-length hair. Soft layers and a slight A-line shape create a dynamic look that's perfect for the fall season. Style it with loose waves or opt for a sleek straightened finish.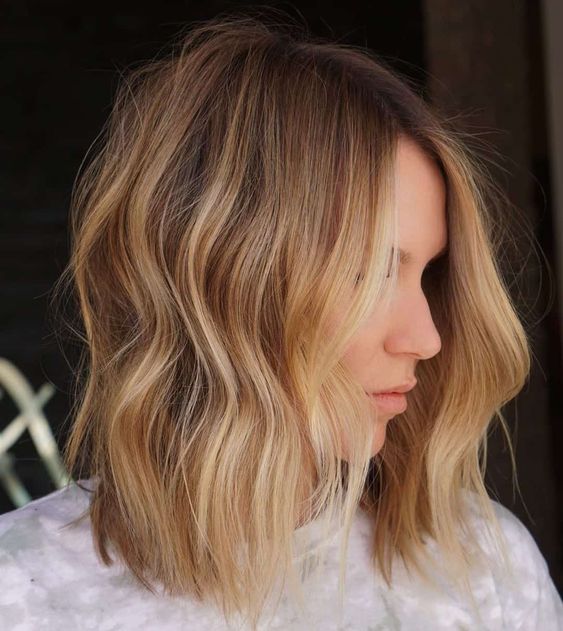 Blunt Bob with Bangs
Achieve a bold and edgy look with a blunt bob and full bangs. This haircut exudes confidence and showcases your features. Whether you prefer a straight or textured bob, this style will make heads turn wherever you go.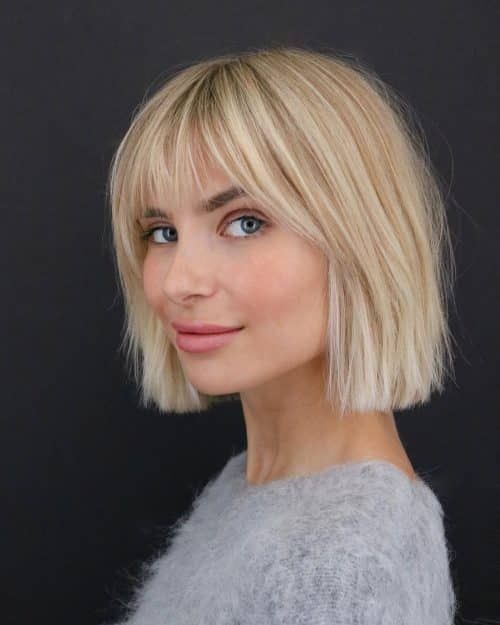 Shaggy Layers
The shag haircut continues to reign supreme, and it's an ideal option for shoulder-length hair. Layers throughout the hair create a tousled and effortless look. Pair it with curtain bangs for an extra touch of bohemian charm.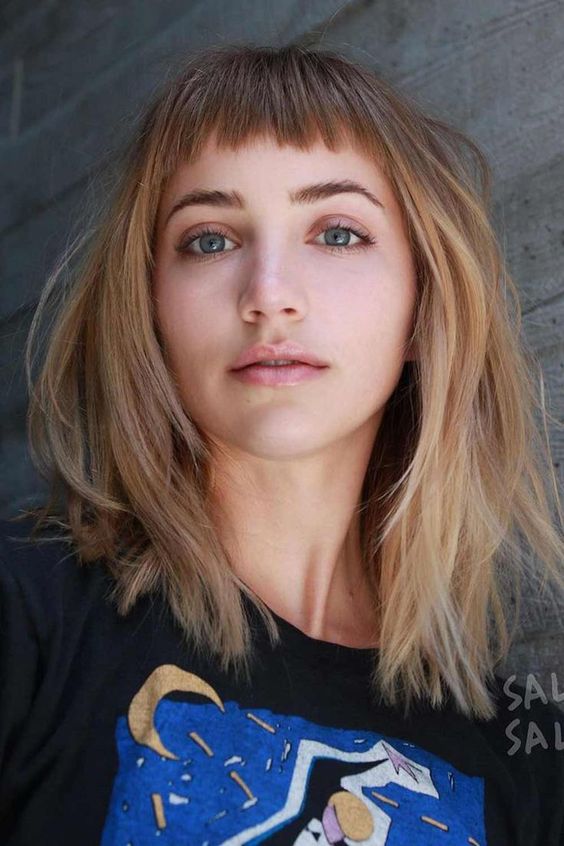 Wispy Ends
For a soft and romantic look, opt for wispy ends on your shoulder-length hair. This delicate cut adds texture and movement, giving your hair a whimsical and ethereal feel. Style it with loose curls or beachy waves for a feminine touch.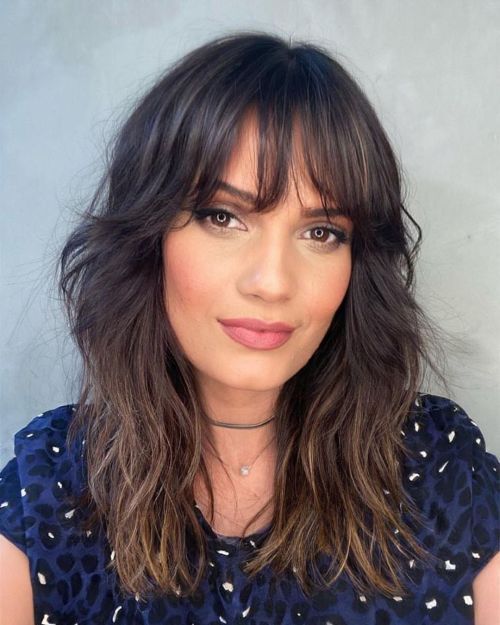 Layered Pixie
If you're feeling adventurous, try a layered pixie cut for fall. This bold and low-maintenance haircut adds a touch of edge and showcases your facial features. Experiment with different styling products to create different textures and looks.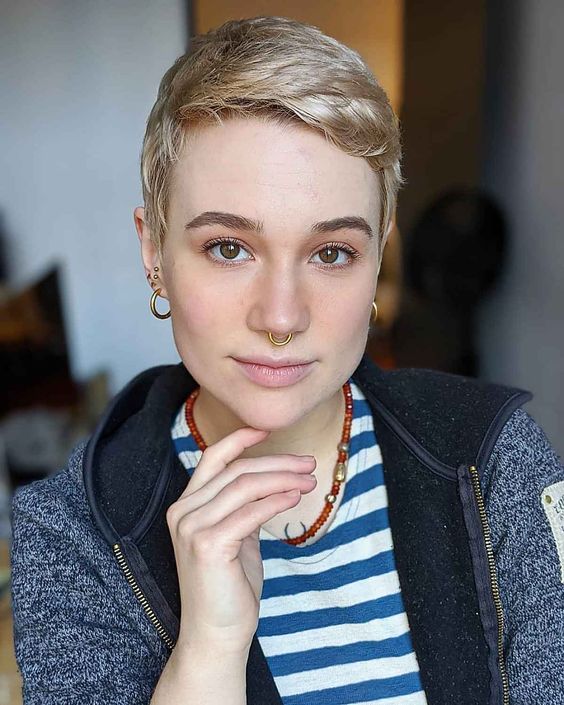 Curly Bob
Shoulder-length hair and curls are a match made in heaven. Embrace your natural texture with a curly bob. This cut allows your curls to bounce freely while providing a manageable length. Enhance your curls with a curl-enhancing product for maximum impact.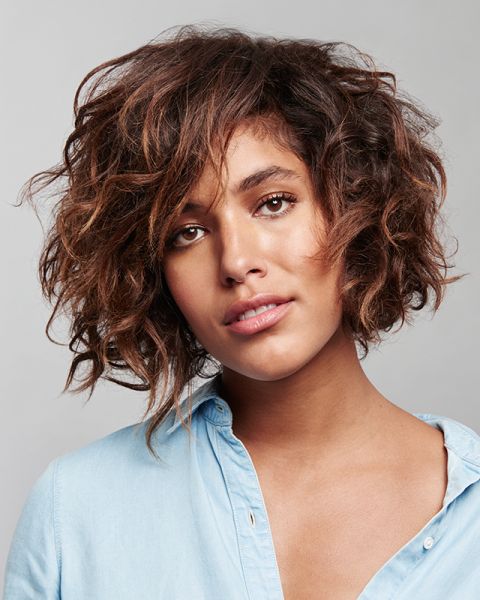 Inverted Bob
Make a statement with an inverted bob. The back is shorter than the front, creating an angled and striking silhouette. This modern haircut is perfect for those looking to add an element of drama to their fall look.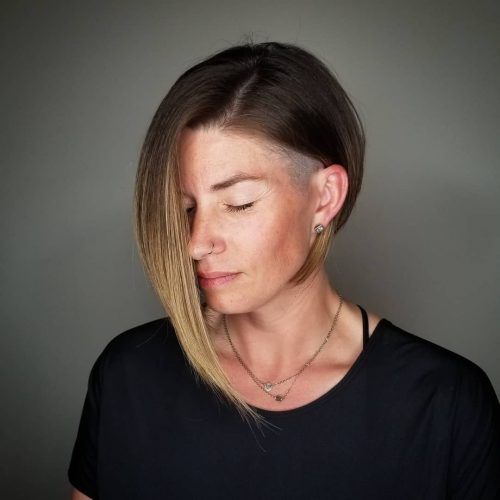 Choppy Layers
For a trendy and effortless vibe, go for choppy layers in your shoulder-length hair. This cut adds movement and dimension, making it a fantastic option for fall. Whether you wear it straight or wavy, the choppy layers will give your hair an edgy touch.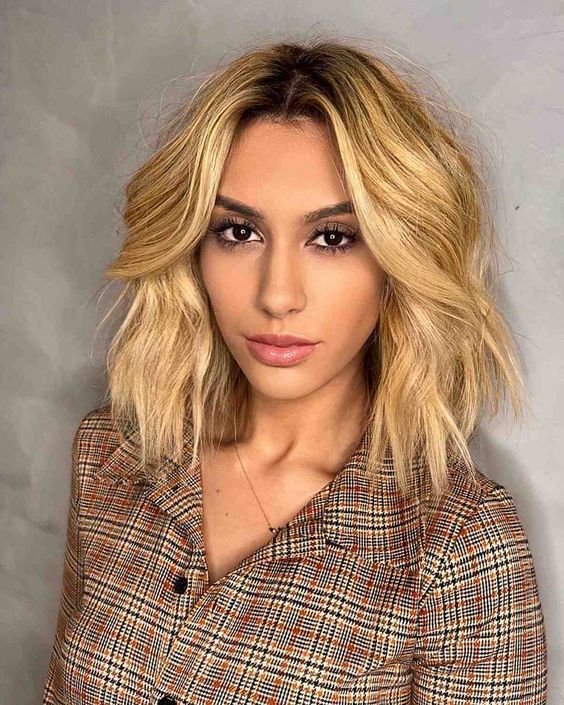 Face-Framing Layers
Frame your face with layers that perfectly accentuate your features. This versatile haircut is flattering on most face shapes and adds depth to your shoulder-length hair. It's an excellent choice for those seeking a low-maintenance yet stylish option.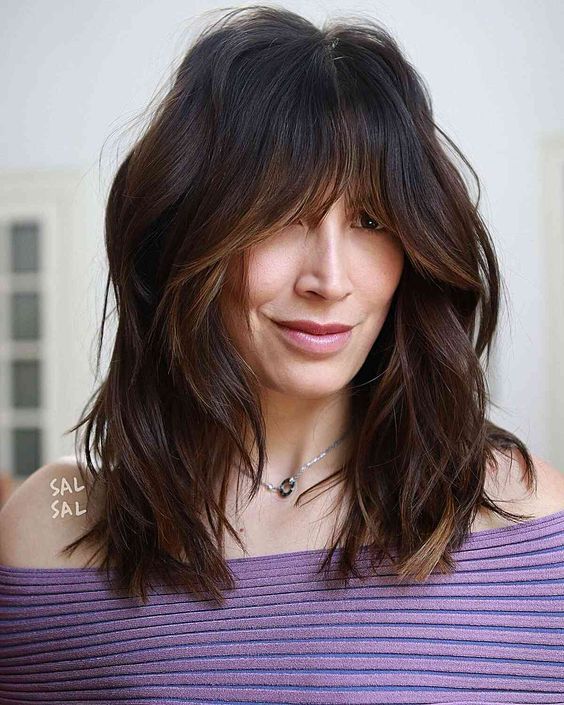 Asymmetrical Lob
Add a touch of asymmetry to your shoulder-length hair with an asymmetrical lob. This haircut features uneven lengths, creating a contemporary and unique look. It's a great choice for those who want to make a statement this fall.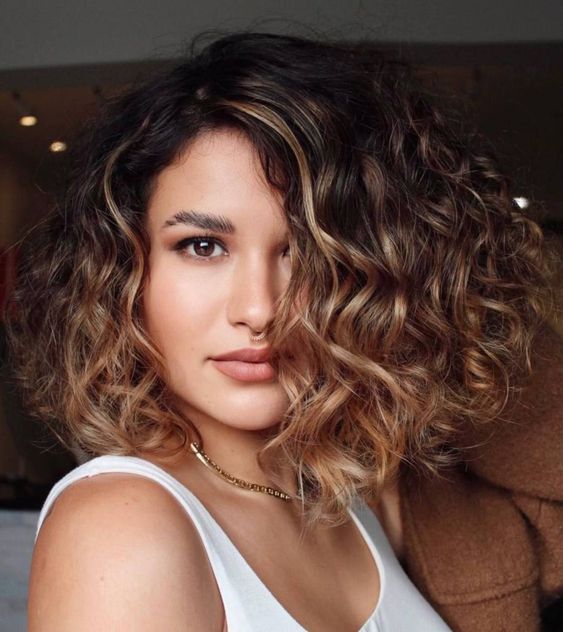 Wavy Shlob
Combine a shoulder-length bob with loose waves for a shaggy and effortless appearance. This hairstyle is a relaxed and carefree option for the fall season. Enhance the texture with sea salt spray for a beachy vibe.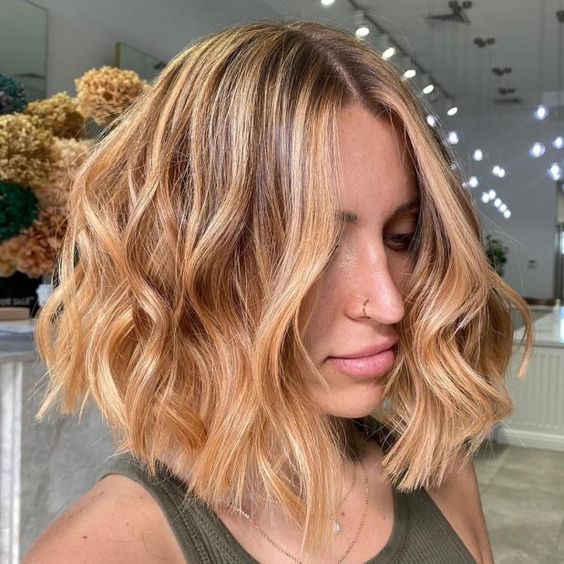 Tousled Layers
Create a tousled and windswept look with layered shoulder-length hair. This cut adds texture and movement, making it ideal for a laid-back and natural style. Perfect for those who prefer an undone and effortless look.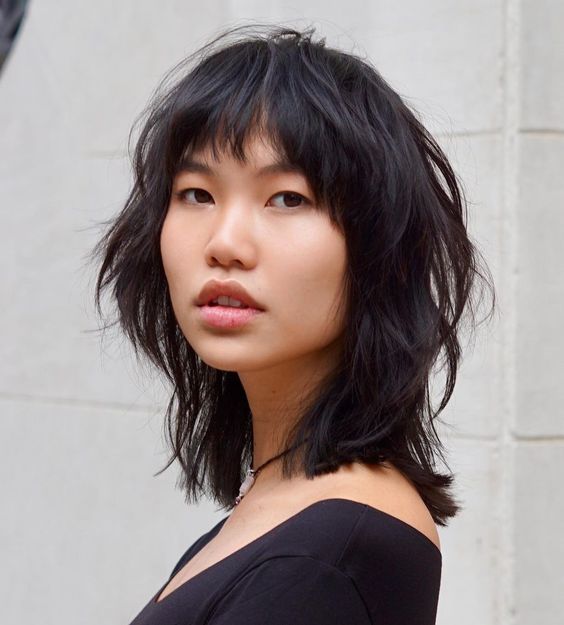 Braided Half-Up Style
Elevate your shoulder-length hair with a braided half-up style. Braid a section of your hair and secure it at the back, leaving the rest loose. This versatile haircut offers a blend of elegance and playfulness, perfect for any fall occasion.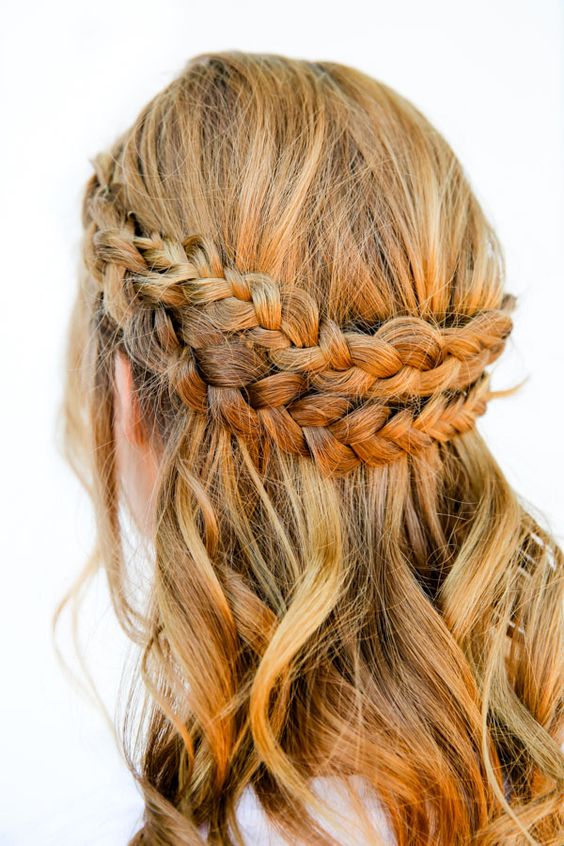 Side-Swept Bangs
Revamp your shoulder-length hair by adding side-swept bangs. This simple addition can completely transform your look, adding sophistication and framing your face beautifully. Pair it with loose waves for a soft and romantic vibe.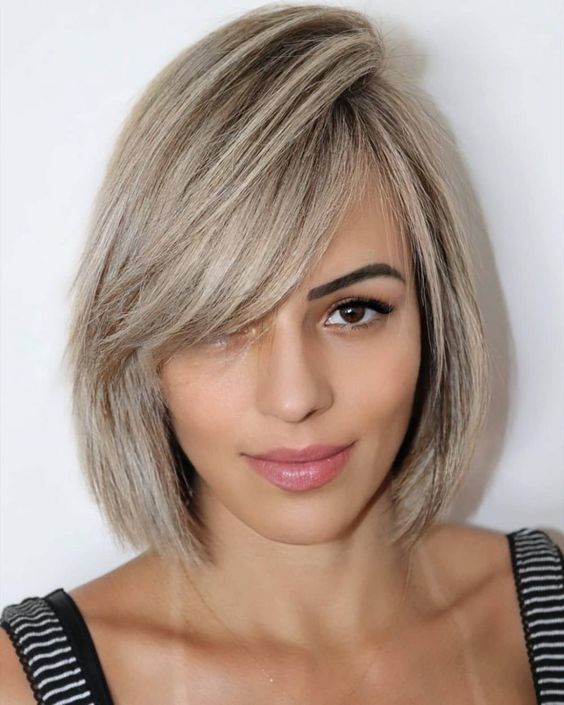 Layered Lob with Highlights
Enhance your shoulder-length hair with a layered lob and subtle highlights. This combination adds depth and dimension to your hair, making it look vibrant and full of life. The highlights can be tailored to complement your skin tone and create a warm, autumnal effect.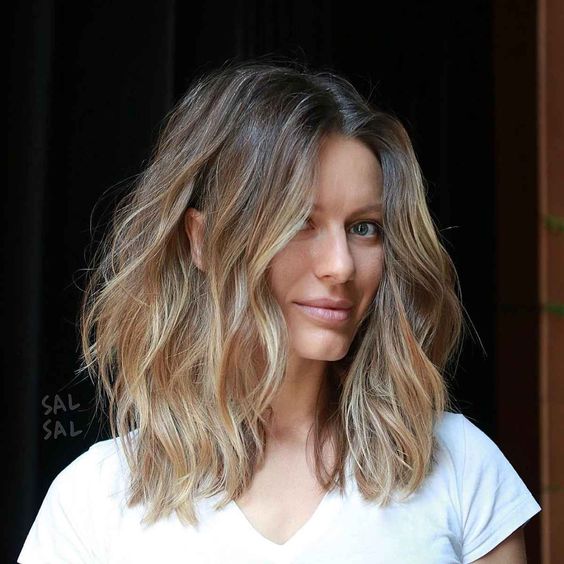 Save Pin