Hairstyle
17 Chic Haircuts with Long Bangs for a Trendy Look
Long bangs can add a touch of drama, sophistication, and versatility to your hairstyle. Whether you prefer a classic look or something more edgy, these 17 haircuts with long bangs will inspire your next hair transformation:
1. Blunt Bangs with Long Layers
Combine blunt bangs with long layers for a chic and modern appearance. This haircut adds dimension and frames your face beautifully.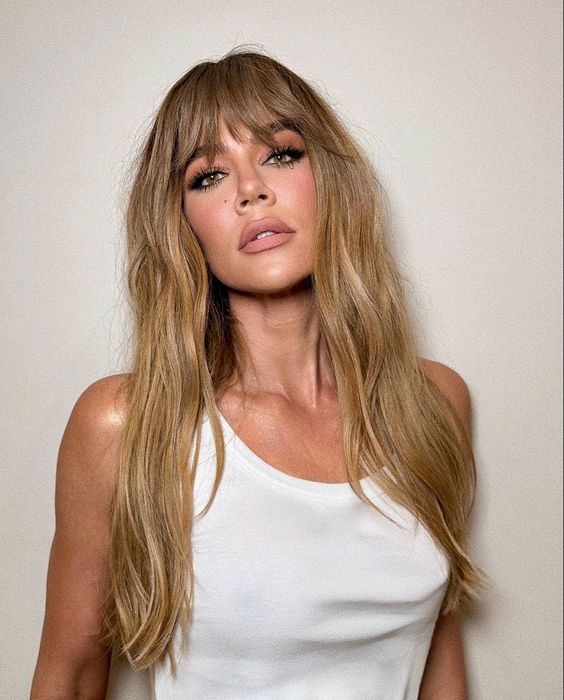 2. Side-Swept Bangs with Bob
Opt for side-swept bangs with a bob haircut for a stylish and effortless look. The bangs create a soft and flattering frame for your face.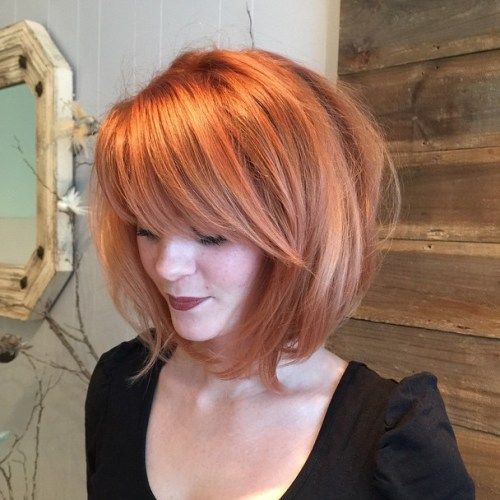 3. Curtain Bangs with Shaggy Layers
Curtain bangs paired with shaggy layers offer a trendy and bohemian vibe. This haircut is perfect for a laid-back yet fashionable look.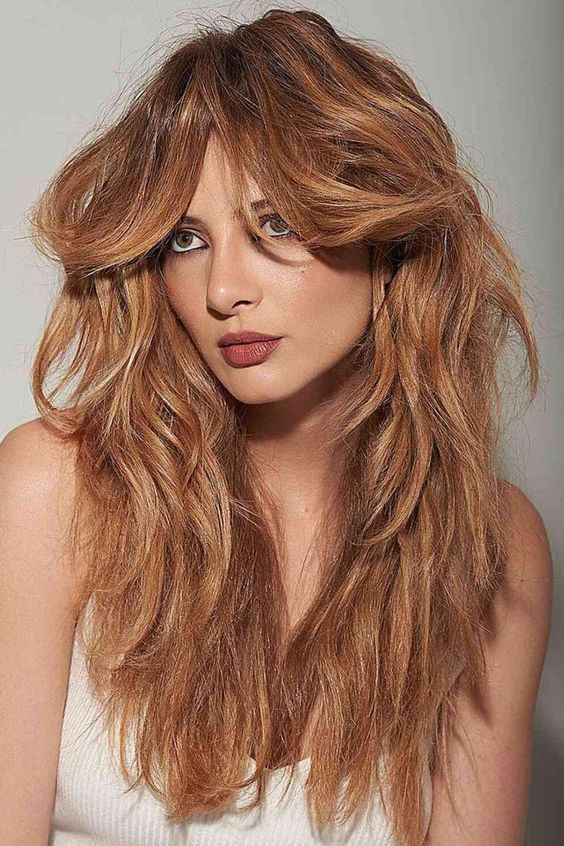 4. Wispy Bangs with Pixie Cut
Choose wispy bangs with a pixie cut for a playful and youthful appearance. This haircut adds a touch of femininity to your short style.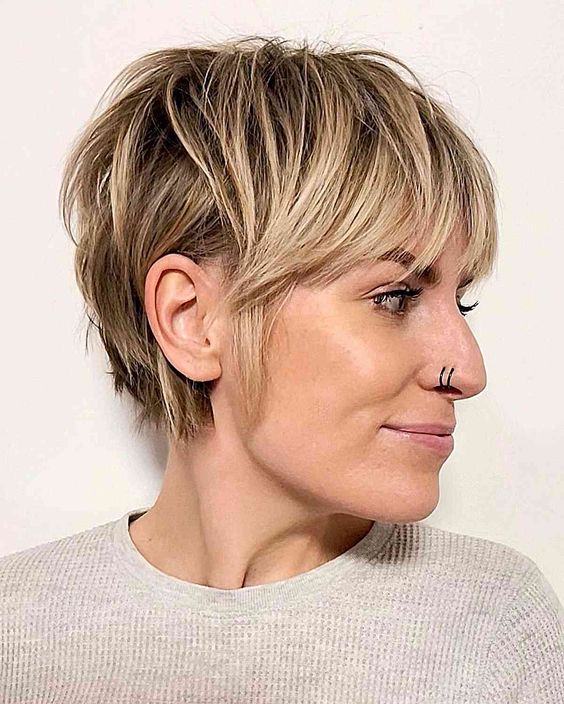 5. Long Bangs with Long Hair
Keep your long hair with equally long bangs for a sleek and sophisticated look. This classic combination complements various face shapes.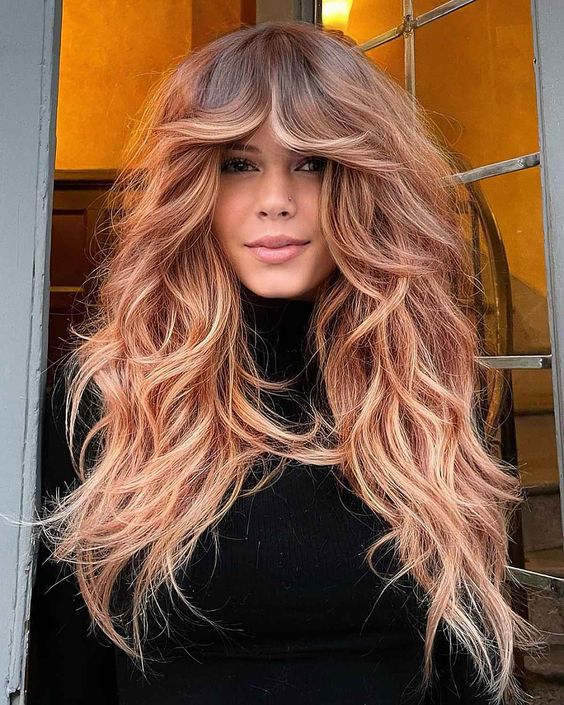 6. Layered Bangs with Lob
Enhance your lob with layered bangs for a modern and versatile style. This haircut adds movement and texture to your mid-length hair.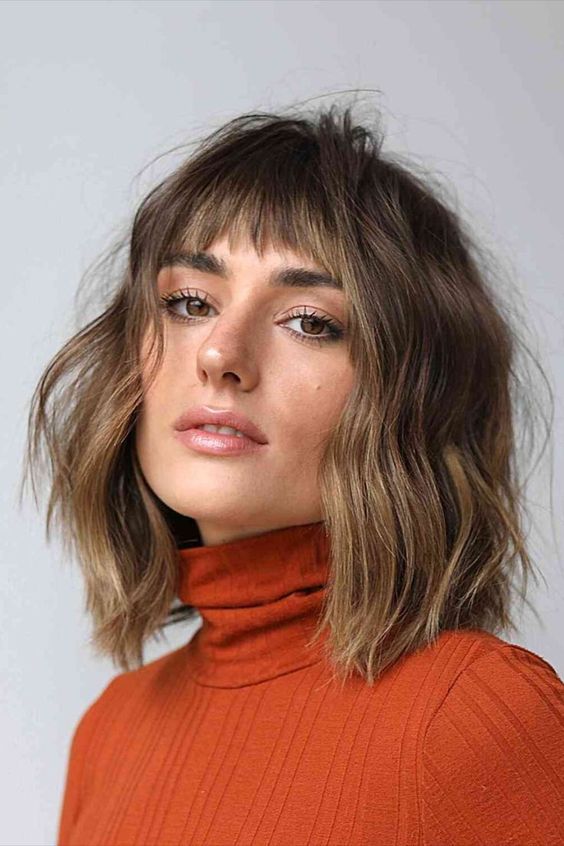 7. Micro Bangs with Bob
Micro bangs add an edgy and bold element to a bob haircut. This daring combination is perfect for those who want to make a statement.
8. Side-Swept Bangs with Beach Waves
Pair side-swept bangs with beach waves for a carefree and romantic look. This style is ideal for a casual day out or a beach vacation.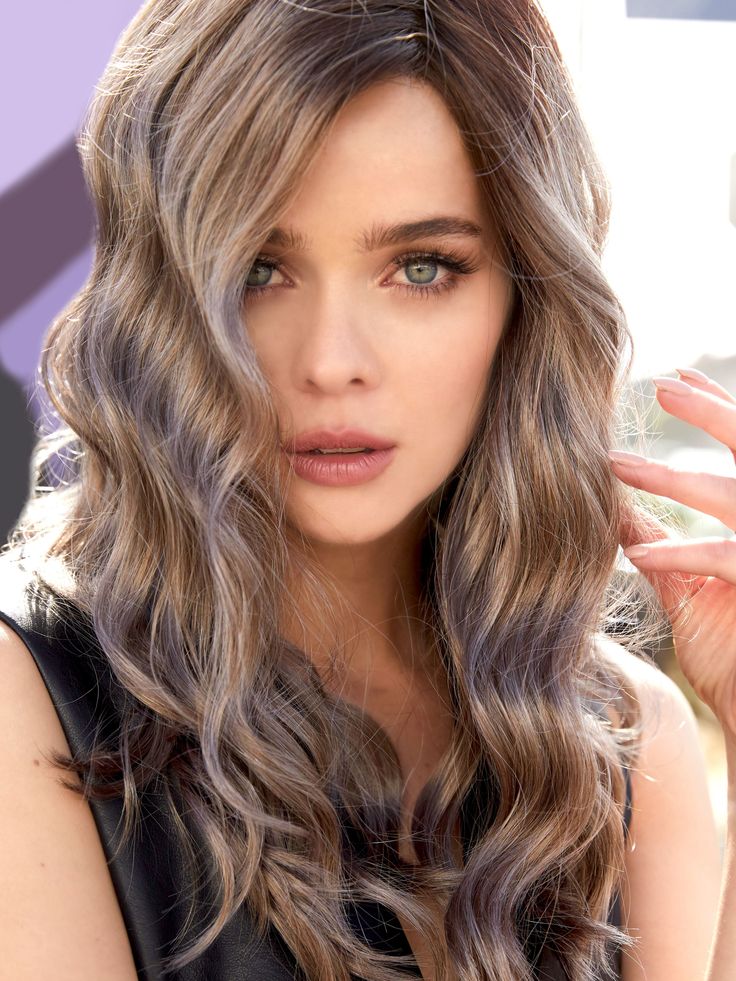 9. Feathered Bangs with Mid-Length Hair
Choose feathered bangs with mid-length hair for a soft and graceful appearance. This haircut is a perfect balance between sophistication and playfulness.
10. Textured Bangs with Layered Shag
Opt for textured bangs with a layered shag haircut for a trendy and youthful style. This look is all about embracing your natural texture.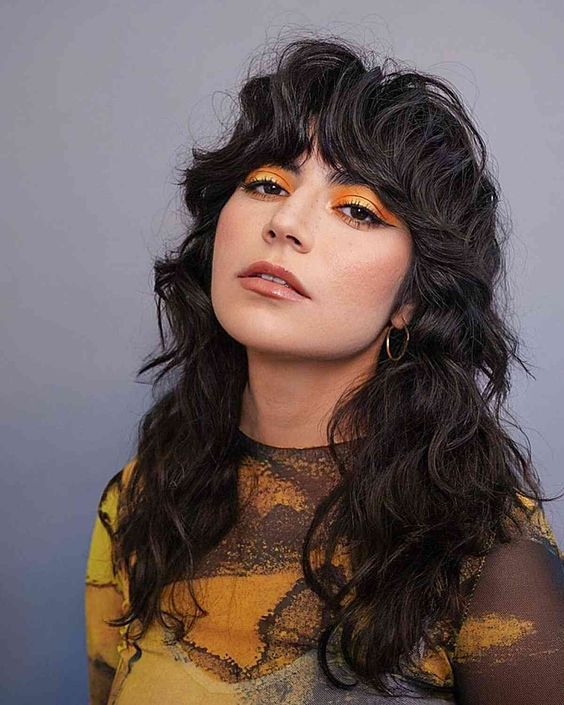 11. Long Bangs with Messy Bun
Create a messy bun and let your long bangs frame your face elegantly. This effortless hairstyle is perfect for both casual and formal occasions.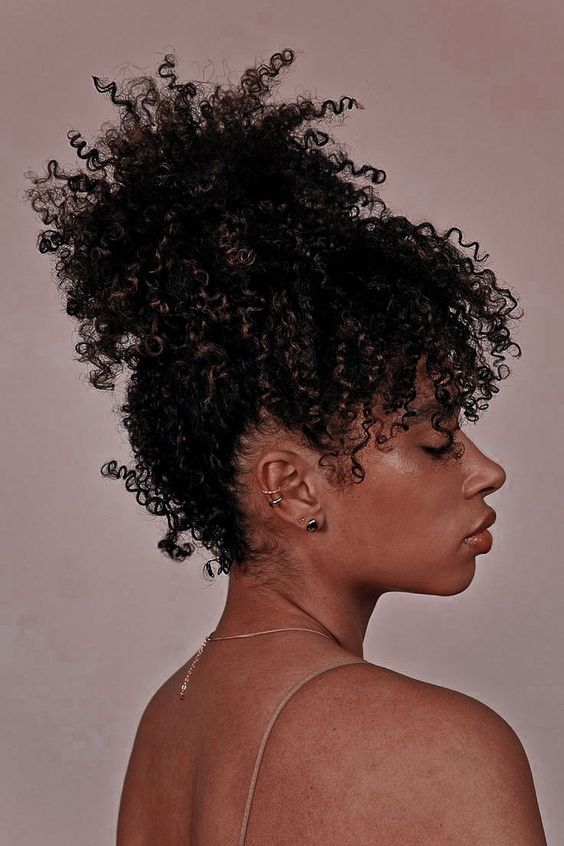 12. Choppy Bangs with Long Pixie
Add some edge to your long pixie with choppy bangs. This haircut is bold and fashion-forward, perfect for those who love to stand out.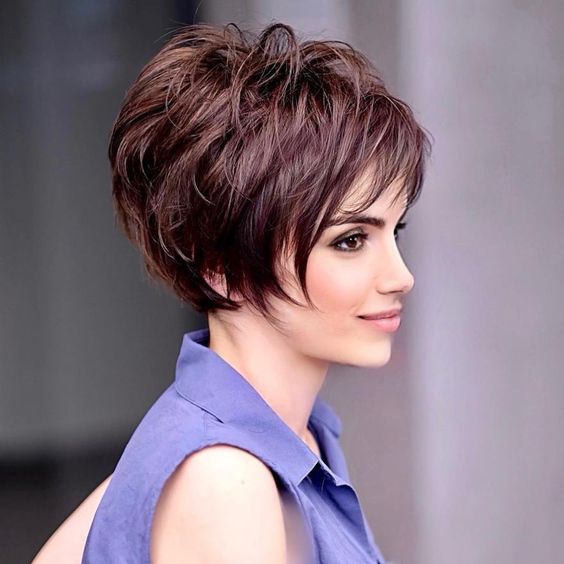 13. Fringe Bangs with Long Wavy Hair
Fringe bangs paired with long wavy hair create a boho-chic and romantic look. This style is effortlessly beautiful and feminine.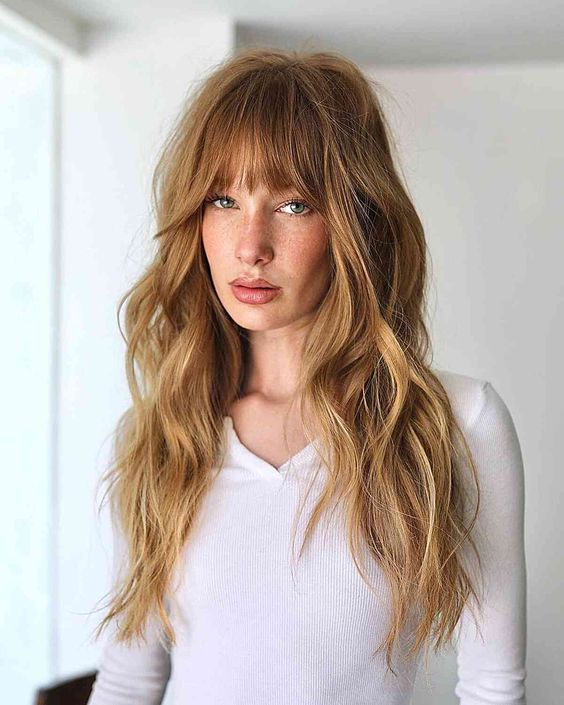 14. Long Bangs with Half-Up Hairstyle
Combine long bangs with a half-up hairstyle for a sweet and polished appearance. This versatile look works well for various hair lengths.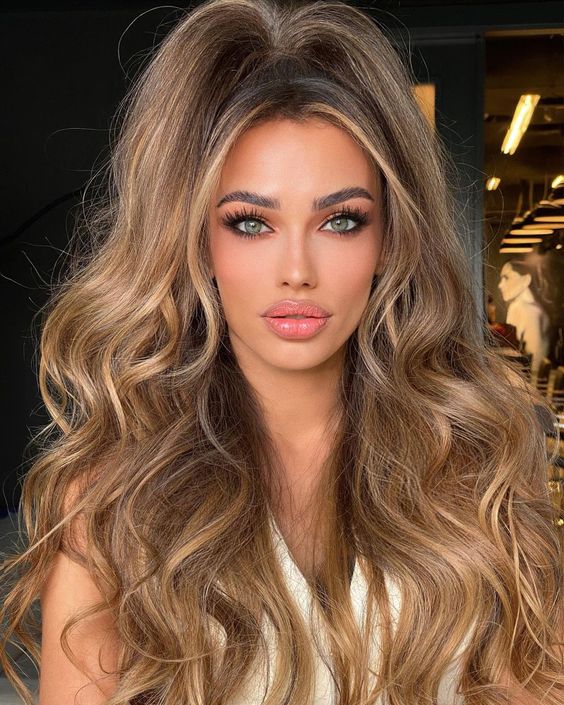 15. Curly Bangs with Curly Hair
If you have naturally curly hair, embrace it with curly bangs. This bold and unique style highlights your natural curls beautifully.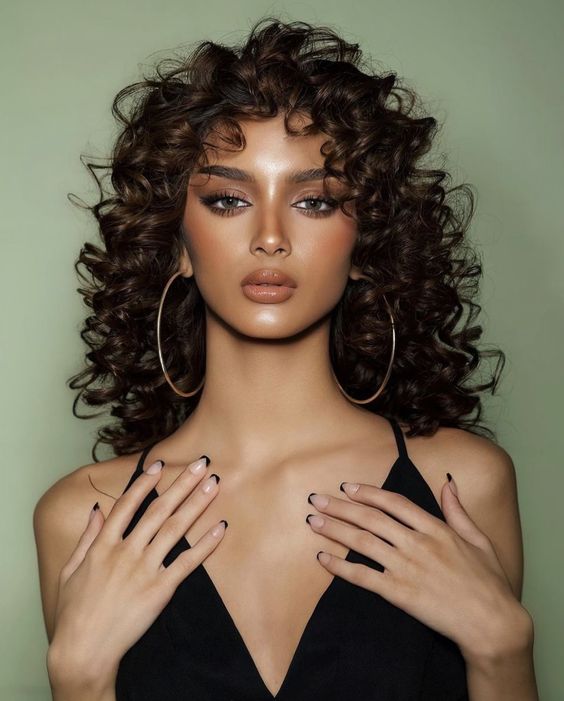 16. Side-Parted Bangs with Sleek Straight Hair
Part your long bangs to the side and pair them with sleek straight hair for a sophisticated and elegant look.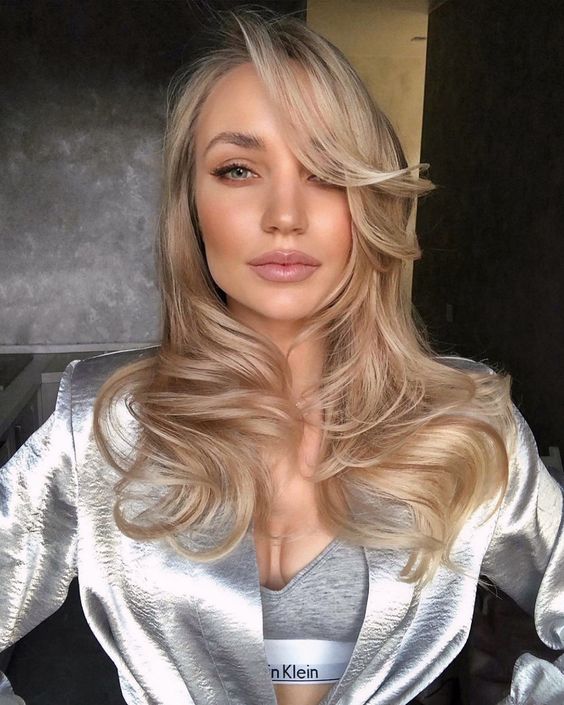 17. Long Bangs with High Ponytail
Sweep your long bangs back into a high ponytail for a modern and chic hairstyle. This look is perfect for a polished and put-together appearance.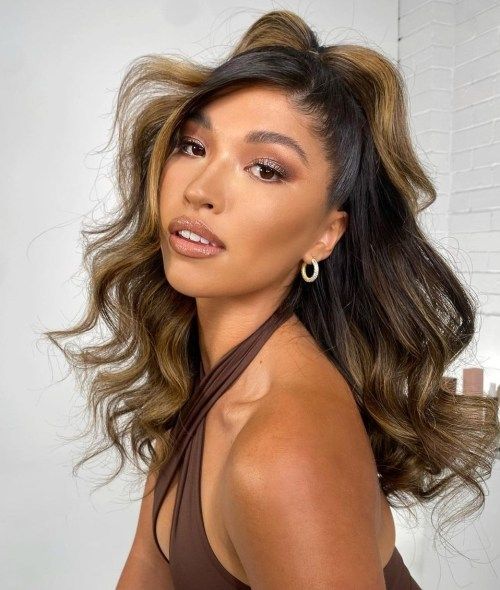 Save Pin