Hairstyle
17 Fabulous Fall Bob Hairstyle Ideas: Embrace the Season with Style
As the vibrant hues of autumn sweep across the landscape, it's time to refresh your hairstyle and welcome the fall season in style. Bob haircuts are versatile, chic, and perfect for the cooler months. Whether you prefer a sleek and polished look or a more tousled and textured vibe, we've curated 17 fabulous fall bob hairstyles to inspire your next salon appointment. Get ready to embrace the season with confidence and flair!
Sleek and Straight Autumn Bob
Achieve a sophisticated and elegant look with a sleek, straight bob. This classic style exudes professionalism and poise. Use a flat iron to create a smooth finish, adding a shine-enhancing serum for extra luster. Perfect for any occasion, this sleek bob pairs well with cozy sweaters and fashionable scarves.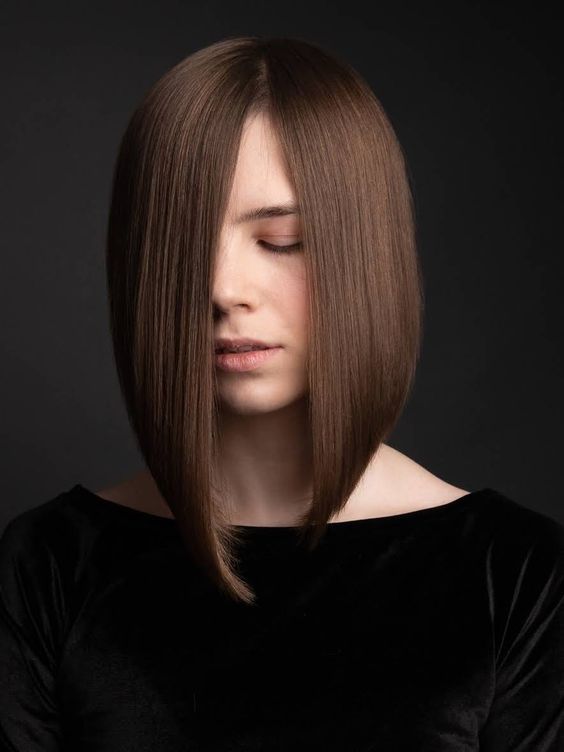 Blunt Bob with Bangs
Opt for a bold and edgy statement with a blunt bob and bangs. This hairstyle adds a touch of drama to your fall look while framing your face beautifully. The blunt cut creates a strong, defined shape, and the bangs add a playful element. Use a round brush while blow-drying to achieve a voluminous finish.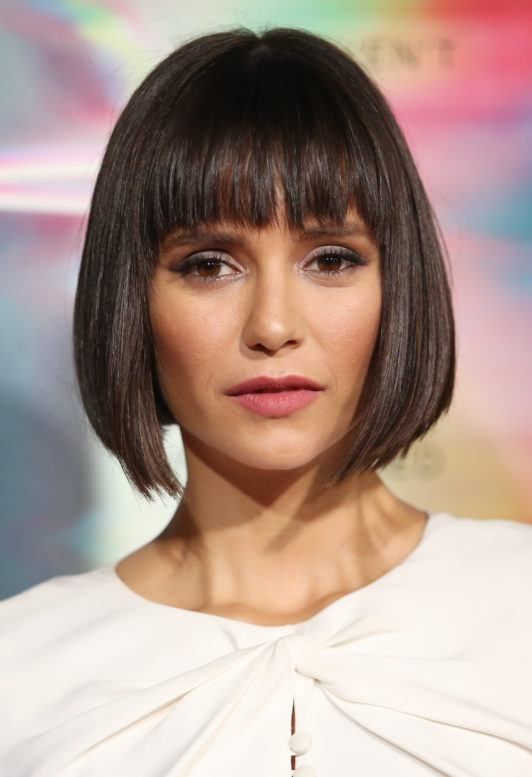 Wavy Bob with Highlights
For a soft and romantic look, go for a wavy bob with subtle highlights. Waves add texture and movement to your hair, while the highlights create dimension. This style complements both casual and formal outfits, making it perfect for autumn events.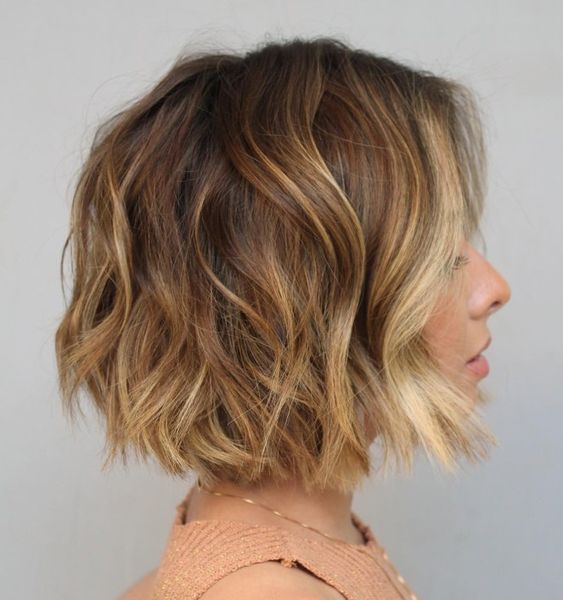 Textured Bob with Side Swept Bangs
Add some flair to your bob with textured layers and side-swept bangs. This hairstyle creates a dynamic and youthful look, enhancing your facial features. Use a texturizing spray to enhance the layers and a round brush while blow-drying to achieve volume. Perfect for a chic and trendy fall ensemble.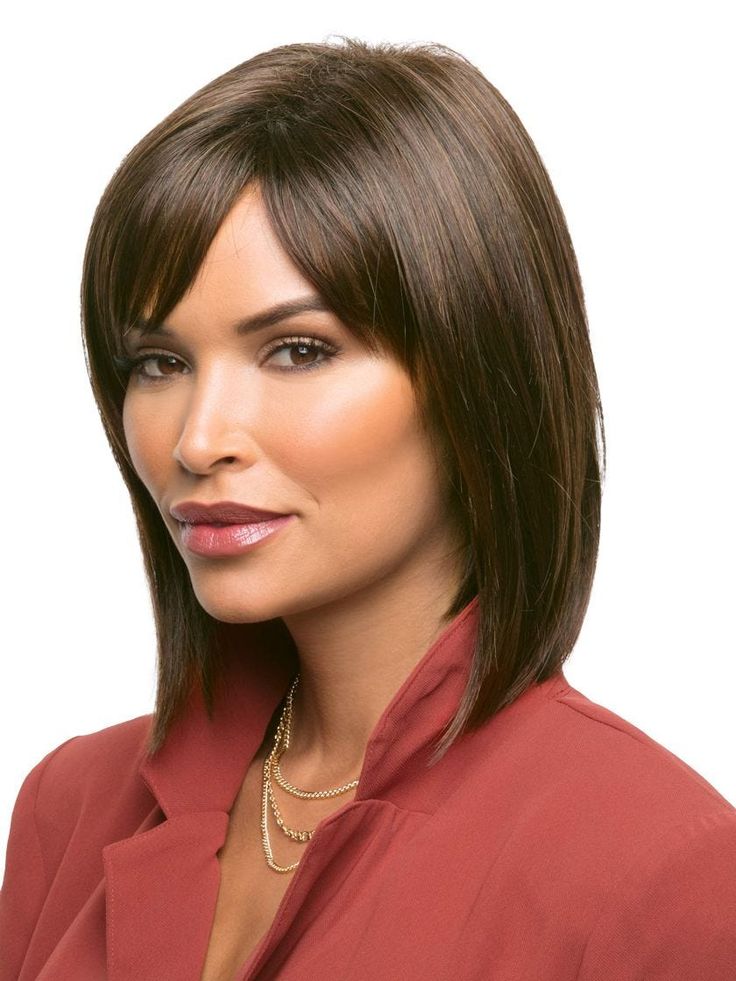 Angled Bob with Layers
Give your bob a modern twist with an angled cut and layers. This hairstyle is versatile and suits all face shapes. The angled layers add movement and interest, while the longer front pieces frame the face beautifully. Style with a curling iron or a flat iron, depending on your desired look.
Curly Bob with Side Part
If you have natural curls, embrace them this fall with a curly bob and a side part. This hairstyle exudes confidence and embraces your natural texture. Enhance your curls with a curl-enhancing mousse or cream, and use a diffuser while blow-drying for a voluminous finish.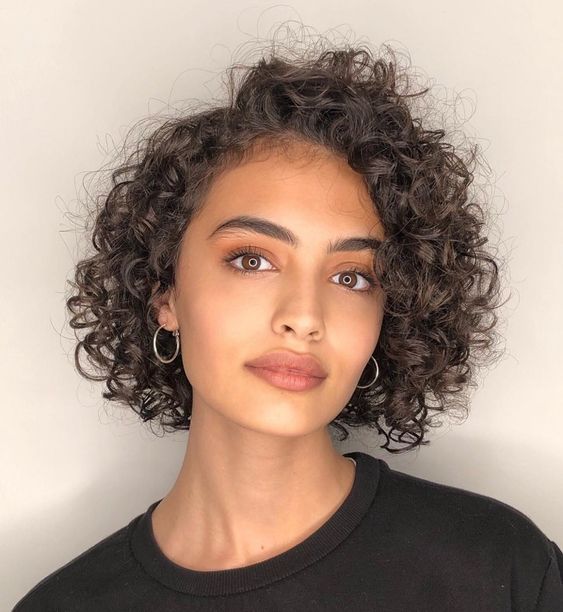 Asymmetrical Bob
For a fashion-forward and edgy look, try an asymmetrical bob. This style features one side longer than the other, creating a unique and eye-catching appearance. The asymmetry adds a touch of modernity to your overall look, perfect for those who love to stand out.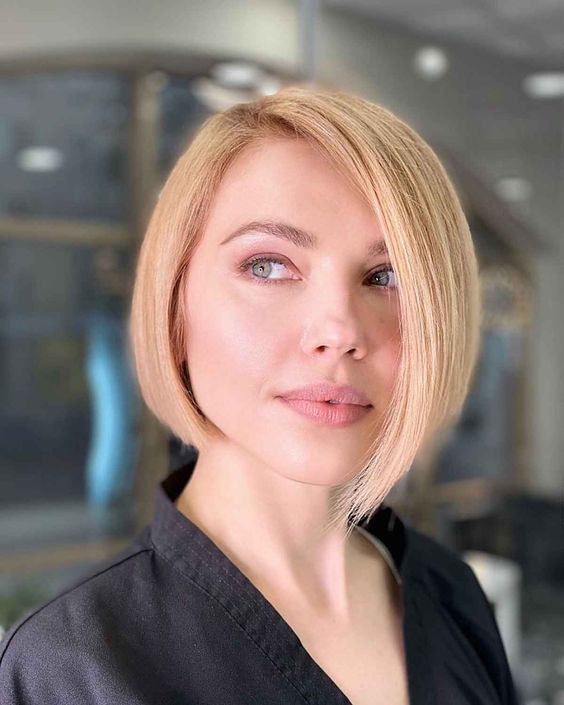 Choppy Bob with Balayage
Infuse your bob with an element of playfulness with a choppy cut and balayage highlights. The choppy layers create a tousled and carefree vibe, while the balayage adds depth and dimension to your hair. Ideal for those who want an effortless yet stylish look this fall.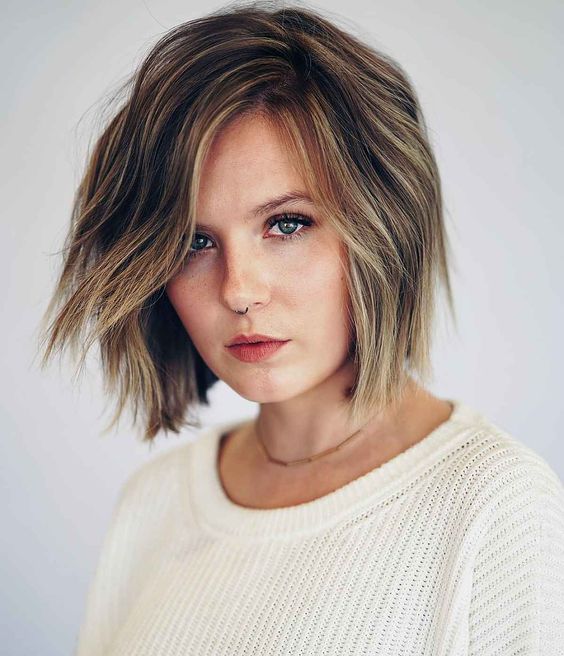 Layered Bob with Side Swept Fringe
Add movement and softness to your bob with layered locks and a side-swept fringe. The layers create texture and volume, while the fringe frames your face elegantly. This hairstyle is perfect for adding a touch of femininity to your fall style.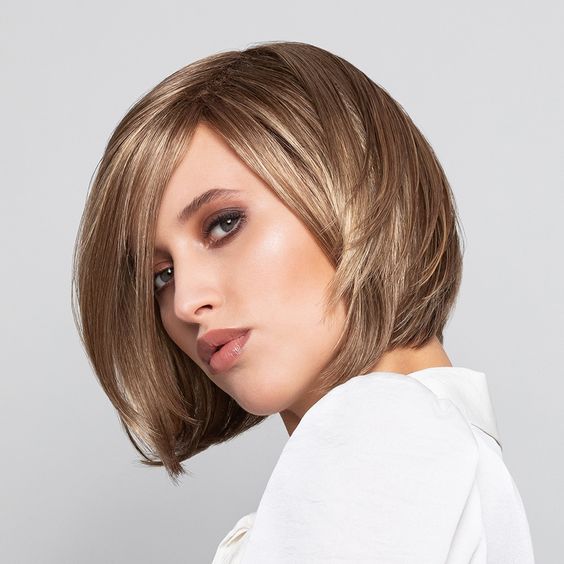 Bob with Subtle Ombre
Enhance your bob with a subtle ombre effect. Transition from a darker shade at the roots to a lighter tone towards the ends. This gradual color change adds warmth and depth to your hair, capturing the essence of fall beautifully.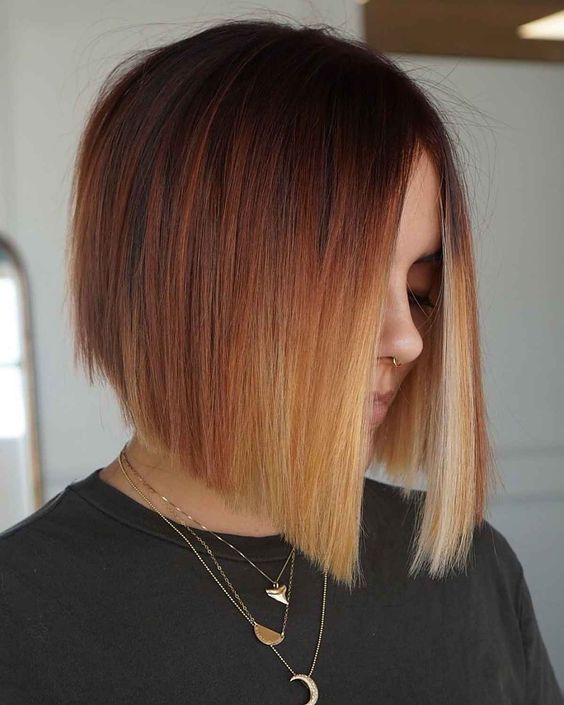 Messy Bob with Beachy Waves
Achieve an effortlessly chic look with a messy bob and beachy waves. This style exudes a carefree and relaxed vibe, perfect for a casual autumn outing. Use a salt spray to create natural-looking waves and scrunch your hair for added texture.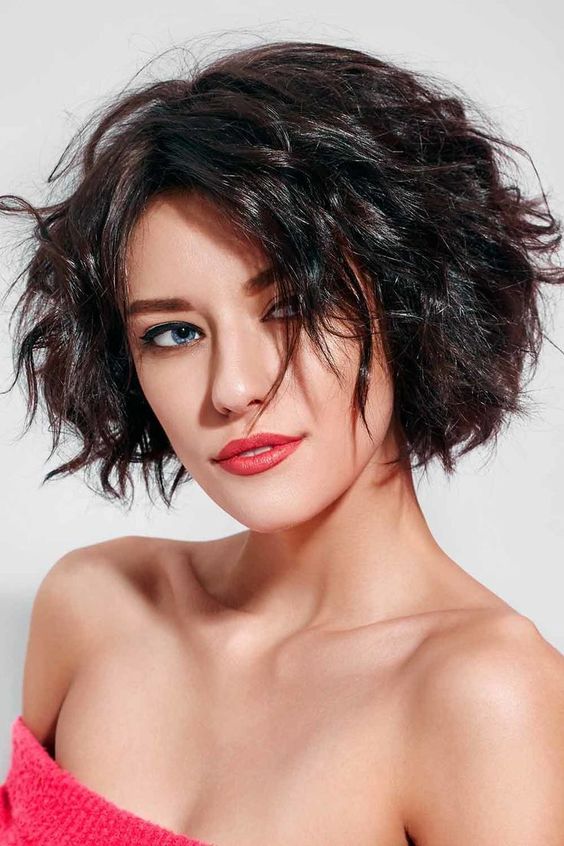 Bob with Braided Accents
Add some bohemian flair to your bob by incorporating braided accents. French braids, fishtail braids, or small braided sections can be woven into your bob to create a unique and trendy style. Ideal for those who want to experiment with different textures and elements.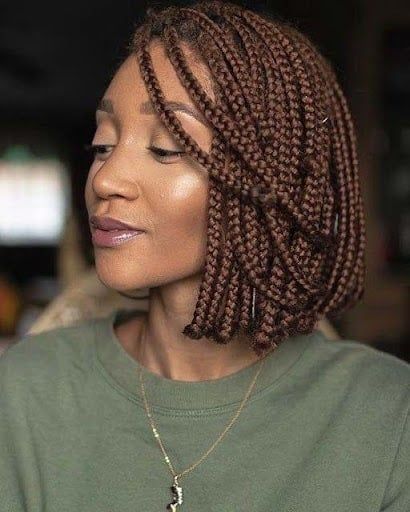 Layered Bob with Face-Framing Highlights
Frame your face beautifully with a layered bob featuring face-framing highlights. These highlights draw attention to your facial features, enhancing your natural beauty. The layers add movement and texture, making this style perfect for any fall occasion.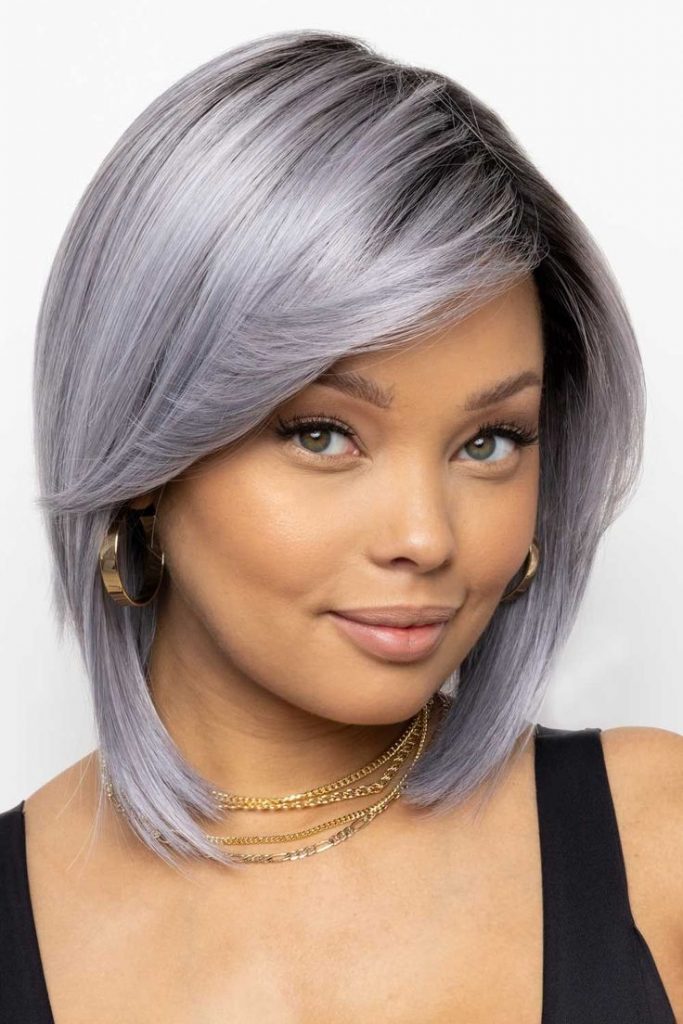 Retro-inspired Bob
Channel your inner retro diva with a bob featuring vintage-inspired victory rolls. This hairstyle adds a touch of glamour and nostalgia to your look, perfect for special fall events or themed parties. Use bobby pins and hairspray to create the classic victory roll shape.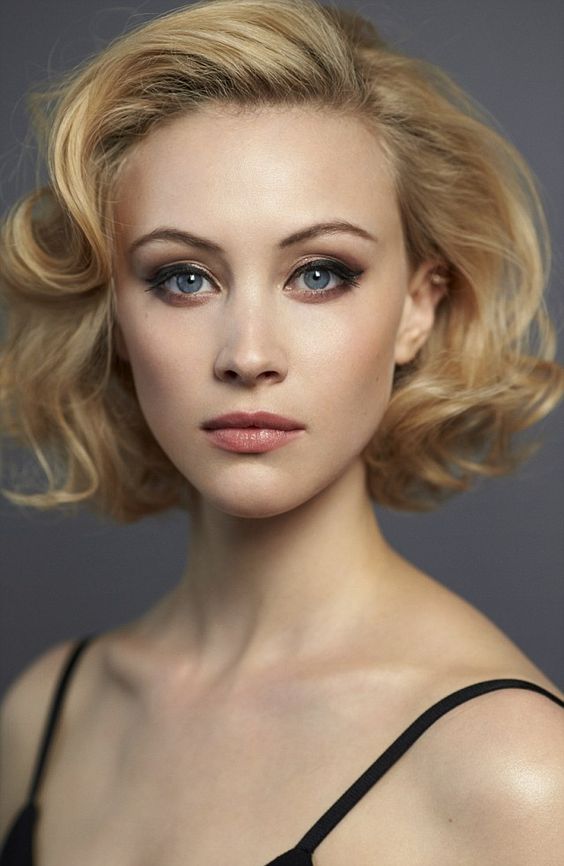 Bob with Bold Color Accents
Make a statement this fall with a bob featuring bold color accents. Choose vibrant hues like red, purple, or blue to add an element of excitement to your hair. Opt for temporary color options like hair chalk or colored extensions to experiment without long-term commitment.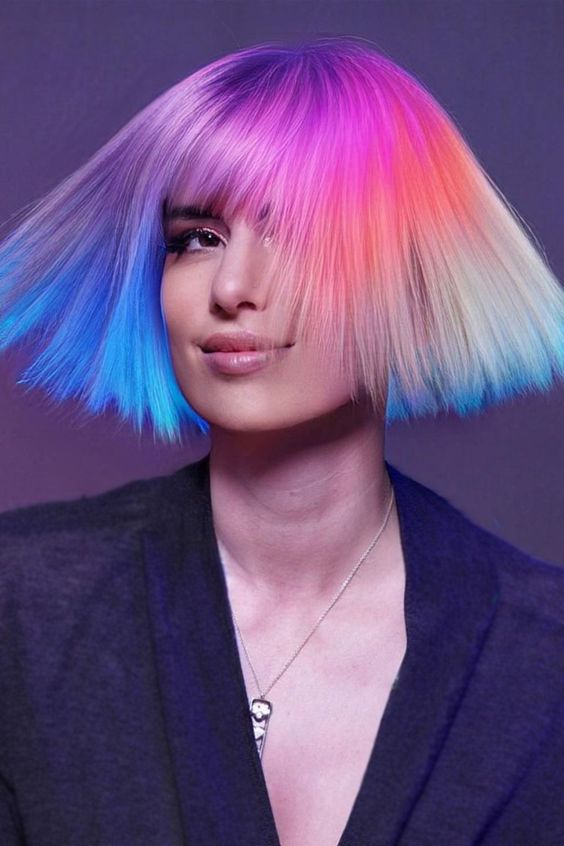 Textured Bob with a Deep Side Part
Create an alluring and modern look with a textured bob and a deep side part. This hairstyle adds volume and dimension to your hair while accentuating your facial features. Use a texturizing spray and a flat iron to achieve a tousled finish, perfect for a trendy fall ensemble.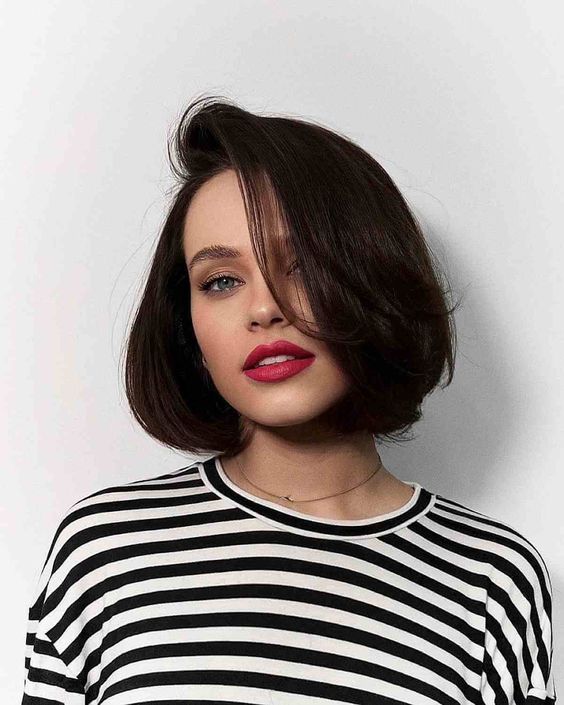 Bob with Braided Crown
Elevate your bob with a braided crown. This hairstyle is elegant and romantic, ideal for formal occasions or a special night out. Create a loose braid along the hairline and secure it with bobby pins. The rest of the bob can be styled straight or with loose curls.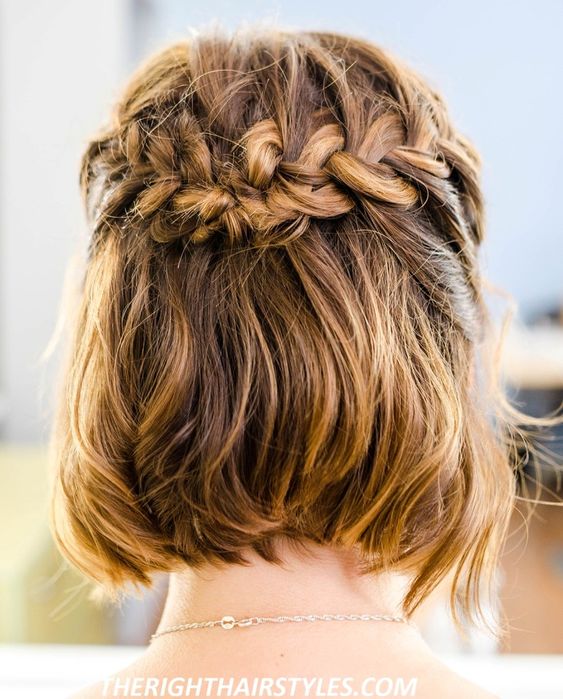 Save Pin