Hairstyle
Chic Haircuts with Curtain Bangs – Embrace the Timeless Trend
The Classic Bob with Curtain Bangs
The timeless combination of a chin-length bob and soft curtain bangs is a perfect choice for those seeking a chic and low-maintenance look. This hairstyle adds an air of sophistication and enhances facial features without overwhelming your appearance.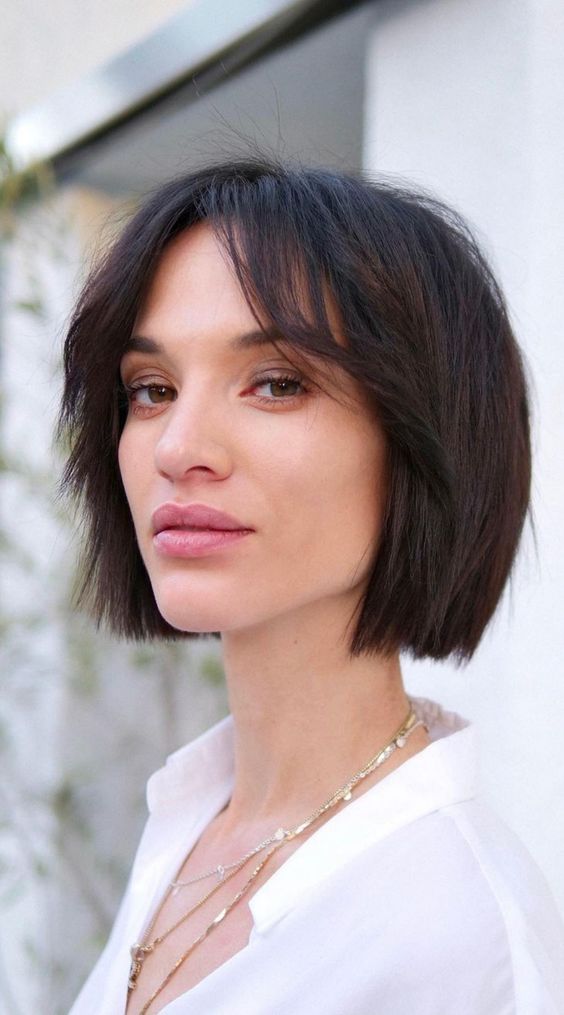 Layered Shoulder-Length Hair with Curtain Bangs
For a more voluminous and dynamic look, try adding layers to your shoulder-length hair. The curtain bangs will gracefully frame your face, while the layers add texture and movement, making this an ideal style for those with thin or fine hair.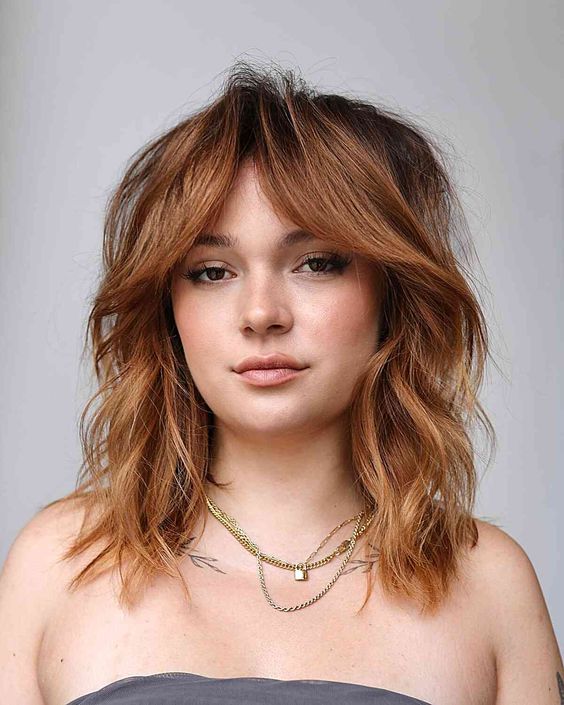 Messy Lob with Curtain Bangs
The messy lob with curtain bangs exudes an effortlessly cool and contemporary vibe. The irregular lengths and tousled texture provide a relaxed and carefree look that suits any casual occasion.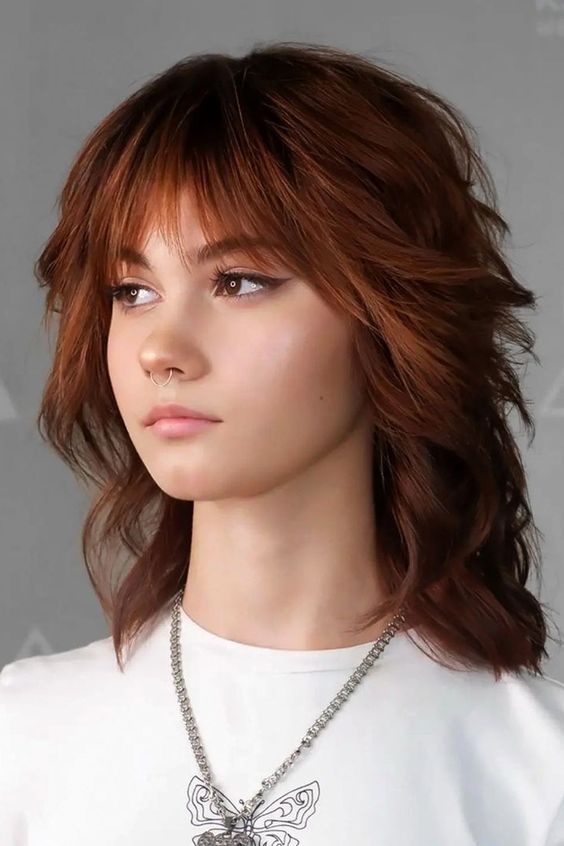 Long Boho Waves with Curtain Bangs
Achieve a bohemian goddess look with long, flowing waves and curtain bangs. This style adds an ethereal touch, especially when paired with highlights or balayage to accentuate the softness of the waves.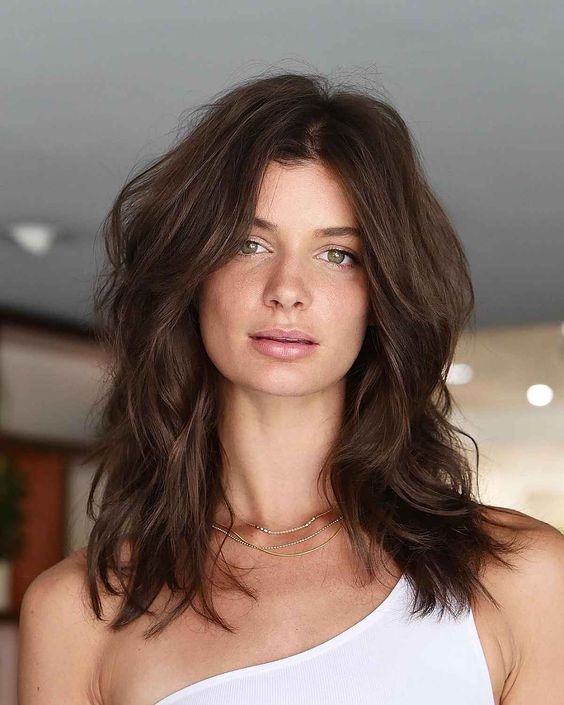 Pixie Cut with Curtain Bangs
Who says you can't rock curtain bangs with a pixie cut? This daring combination is a perfect blend of boldness and femininity, showcasing your facial features while maintaining an edgy and confident appeal.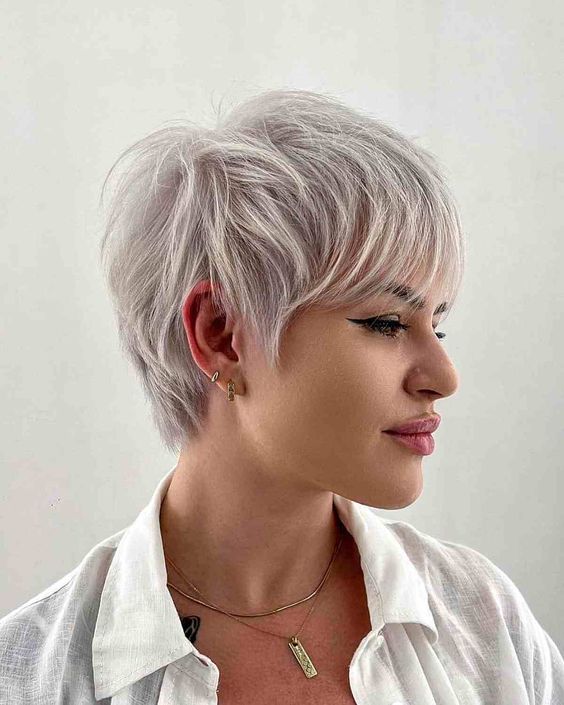 Textured Shag with Curtain Bangs
The textured shag with curtain bangs is a retro-inspired look that's been revamped for the modern age. With plenty of layers and movement, this style is perfect for those seeking a bit of edge and drama.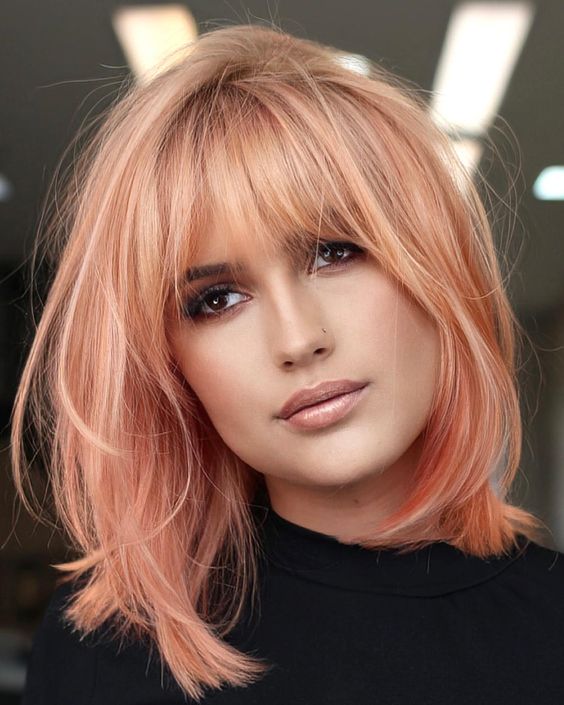 Blunt Lob with Curtain Bangs
The blunt lob with curtain bangs is a statement-making choice that exudes sophistication and elegance. The clean lines of the blunt cut and the softness of the curtain bangs create a beautiful contrast that draws attention to your facial structure.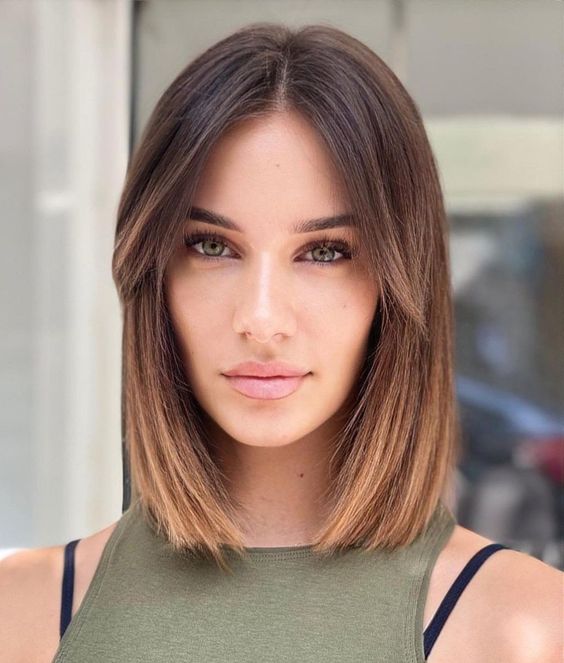 Voluminous Curls with Curtain Bangs
For those with naturally curly hair, embrace your texture and pair it with curtain bangs for an enchanting and romantic style. The combination adds depth and interest to your look while being incredibly flattering.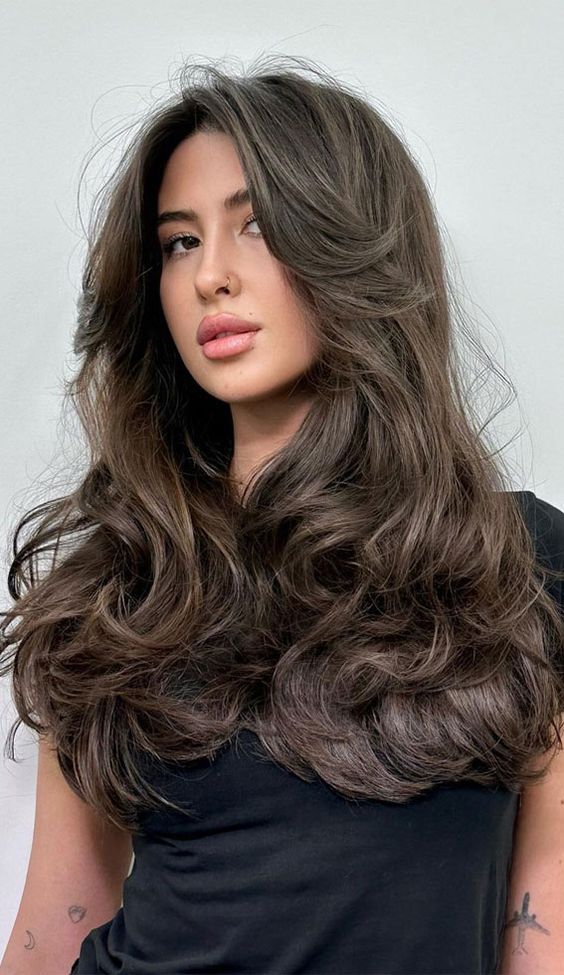 Layered Bob with Curtain Bangs
A layered bob with curtain bangs is a versatile choice that offers plenty of styling options. The varying lengths in the layers create movement and body, giving you a fresh and youthful appearance.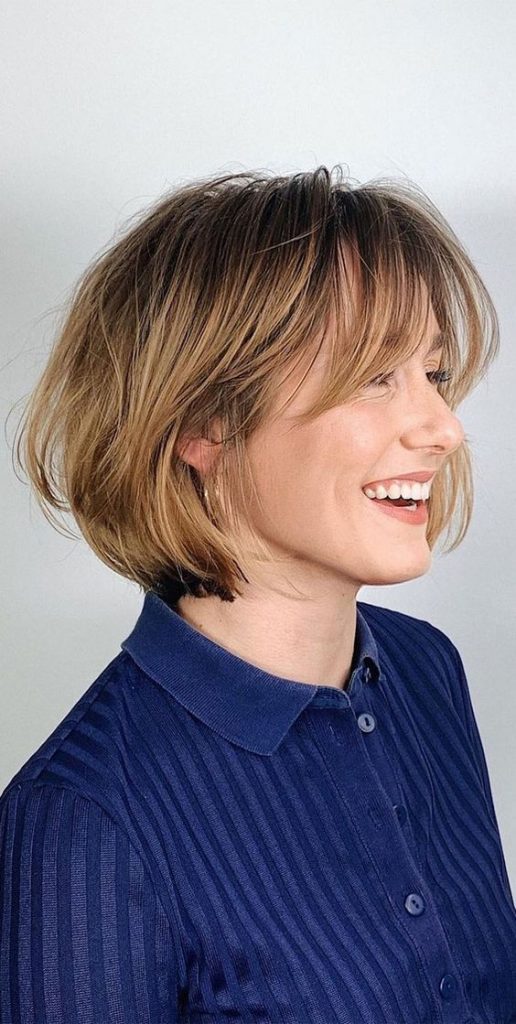 Sleek and Straight with Curtain Bangs
For a polished and refined look, opt for straight hair with curtain bangs. The sleekness of this style enhances the curtain bangs' framing effect and creates a sharp, modern look.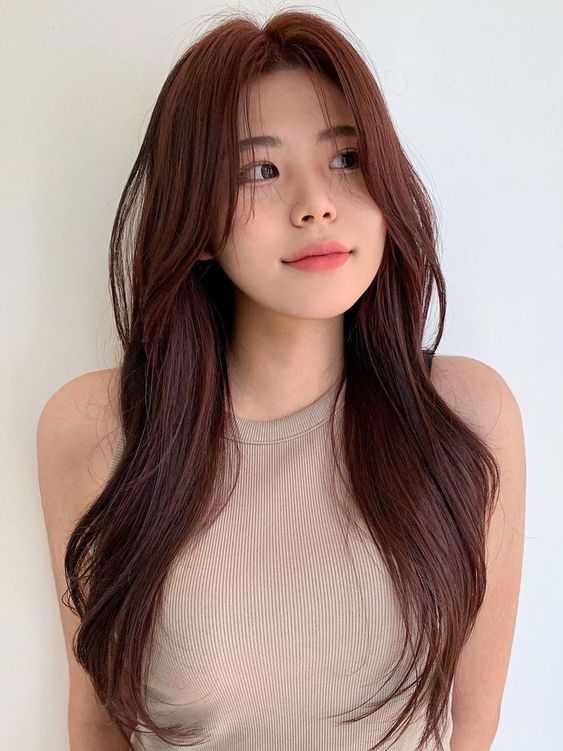 Curly Shag with Curtain Bangs
Curtain bangs work well with shag haircuts, especially for curly hair. This playful and textured style adds a touch of fun to your overall look, embracing your curls with confidence.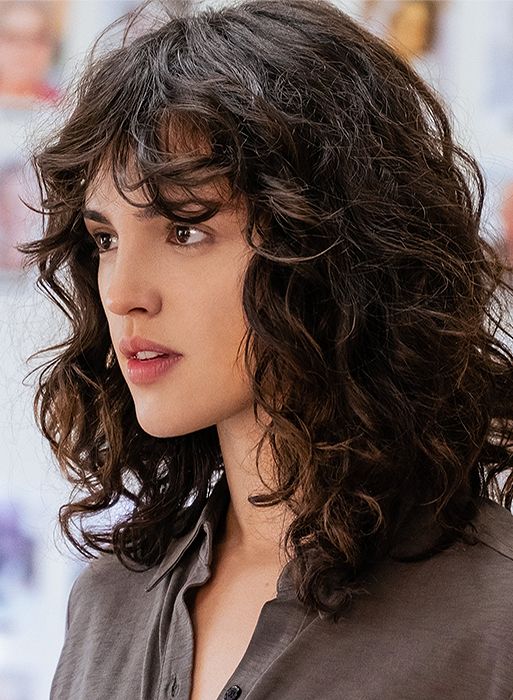 Layered Pixie Cut with Curtain Bangs
Add dimension to your pixie cut with layers and curtain bangs. This edgy yet feminine combination accentuates your facial features and brings out your unique personality.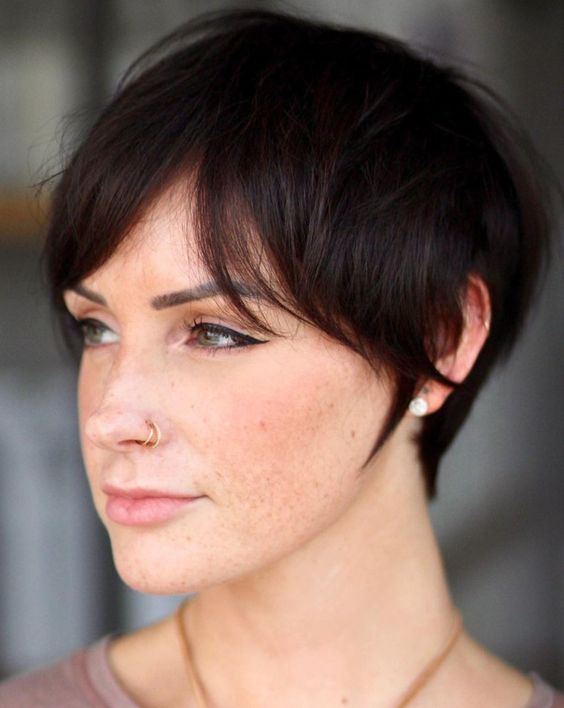 Asymmetrical Lob with Curtain Bangs
For an adventurous take on the lob haircut, try an asymmetrical cut with curtain bangs. This edgy and asymmetrical look adds flair to your style and complements your facial structure.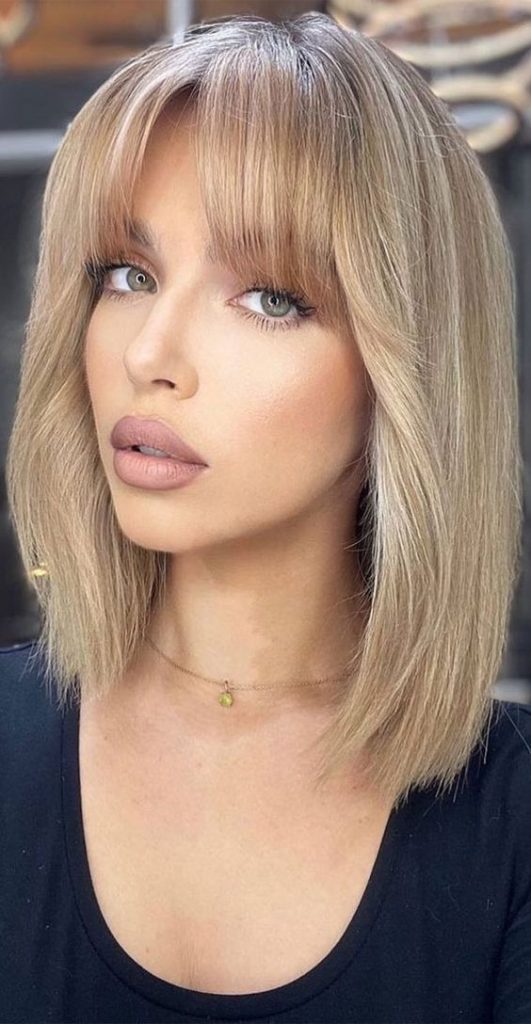 Braided Crown with Curtain Bangs
Elevate your curtain bangs by incorporating them into a braided crown hairstyle. This romantic and bohemian-inspired look is perfect for special occasions and adds a touch of ethereal charm.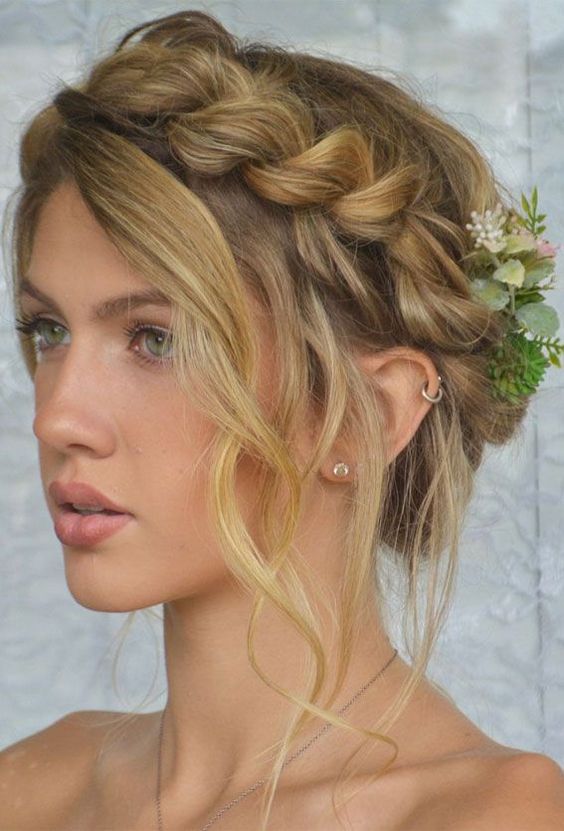 Mid-Length Layers with Curtain Bangs
Opt for mid-length layers with curtain bangs for a versatile and flattering style. The layers provide movement and volume, while the curtain bangs beautifully frame your face, creating a well-balanced and stunning appearance.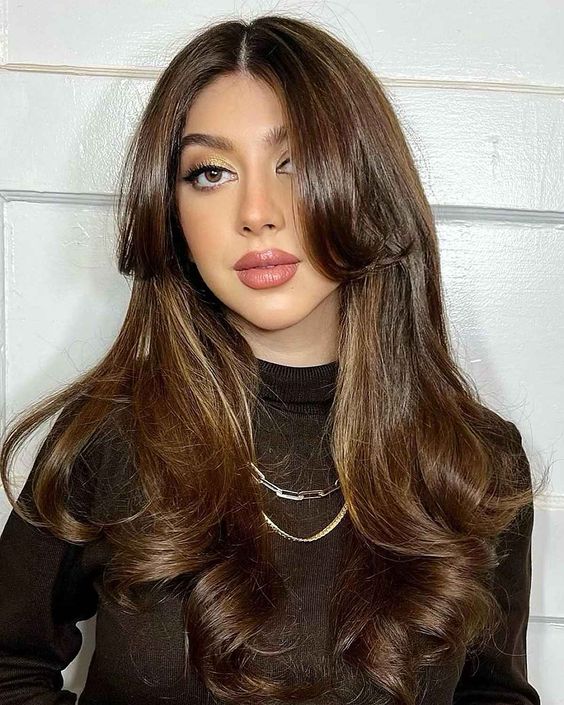 Save Pin