Hairstyle
17 Stunning Fall Hair Colors with Undercut Ideas
Fall is the perfect season to experiment with new hair colors and styles. If you're looking for a bold and edgy change, consider combining trendy fall hair colors with an undercut. An undercut involves shaving or closely trimming the hair on the sides or nape of the neck, creating a striking contrast with the longer hair on top. Here are 17 captivating fall hair color ideas with an undercut to inspire your next salon visit.
Fiery Copper and Shaved Sides
Embrace the warmth of autumn leaves with a fiery copper hue on top, complemented by shaved sides. This look is perfect for those who want to make a strong statement with their hair.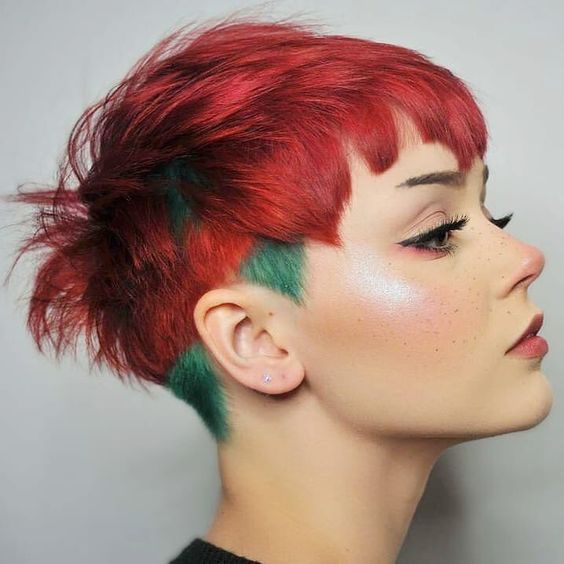 Smoky Lilac with Undercut
Combine the elegance of smoky lilac with a daring undercut for a captivating and feminine appearance. The contrast between the muted lilac and edgy undercut is simply stunning.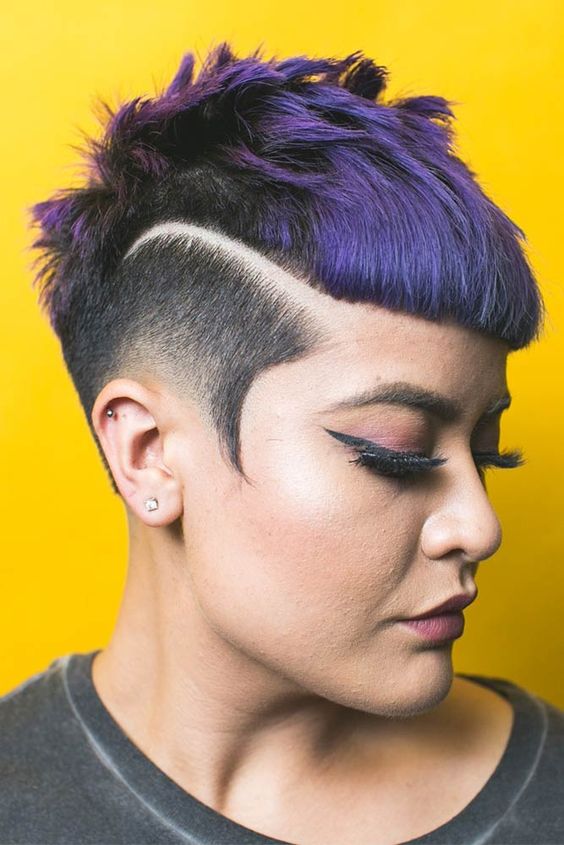 Ash Blonde Ombre and Undercut
An ash blonde ombre melting into a darker shade with an undercut is a chic and sophisticated choice. This style allows you to show off your personality while maintaining a touch of subtlety.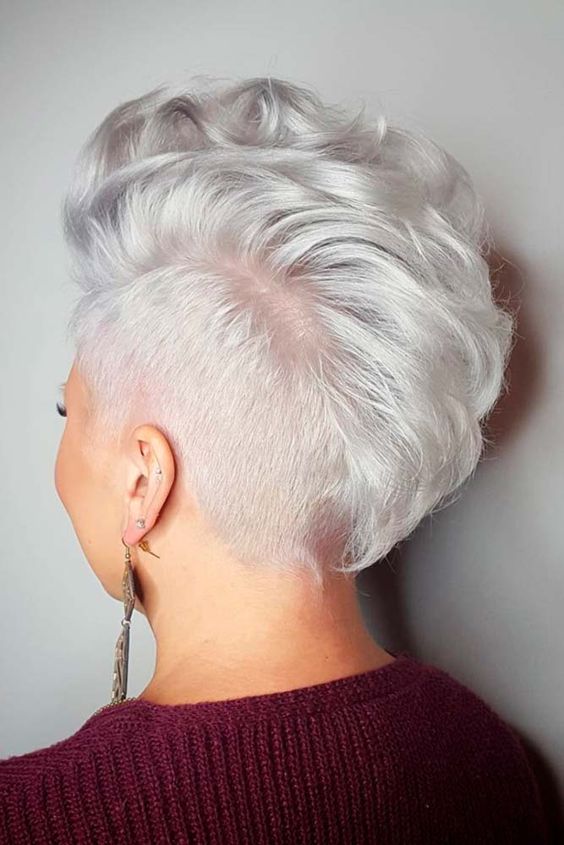 Burgundy Bob with Side Undercut
Upgrade a classic bob with a rich burgundy hue, adding a side undercut for a modern twist. The deep red tones will complement the fall season beautifully.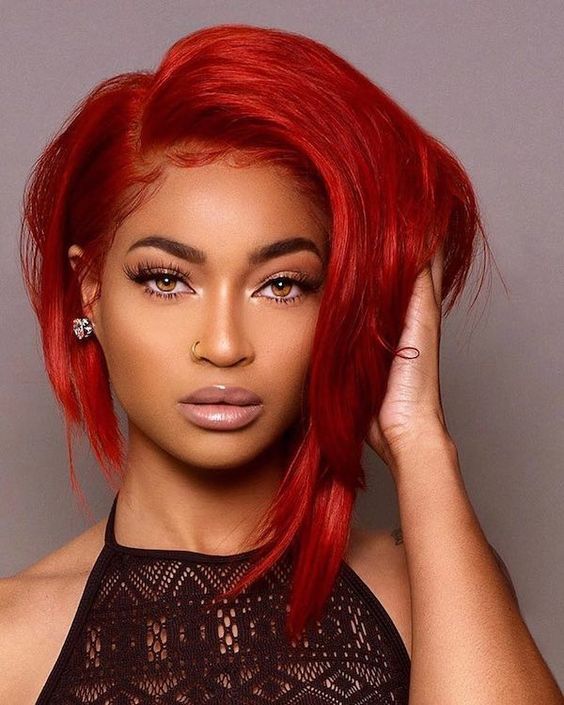 Electric Blue Pixie with Undercut
For those with a daring spirit, an electric blue pixie with an undercut is a head-turning option. This combination exudes confidence and individuality.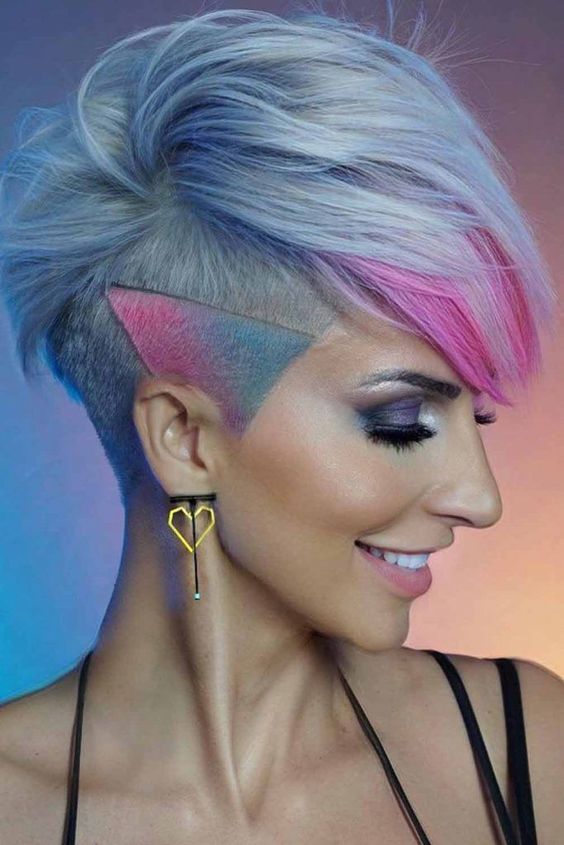 Honey Blonde with V-Shaped Undercut
Opt for a warm honey blonde color on top and a V-shaped undercut for a unique and stylish look. The V-shaped design adds a touch of intrigue to your overall appearance.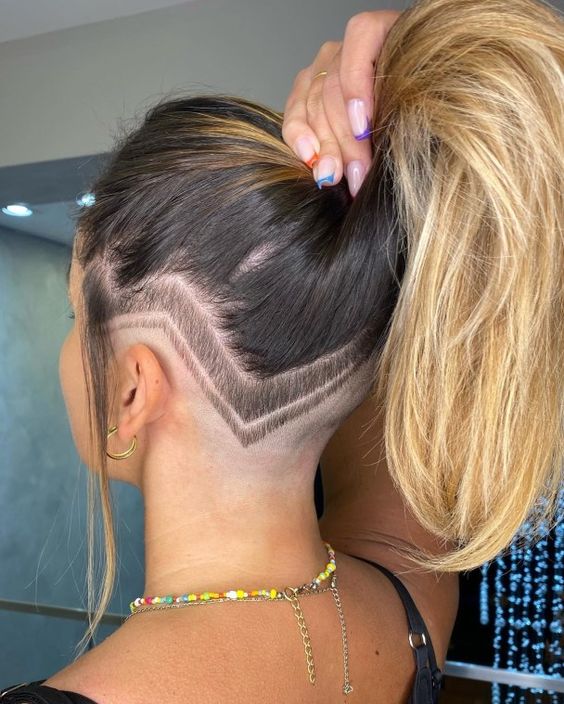 Rusty Red and Shaved Patterns
Create a striking visual effect by combining a rusty red hue with intricate shaved patterns on the undercut sections. This option is perfect for those who love to stand out.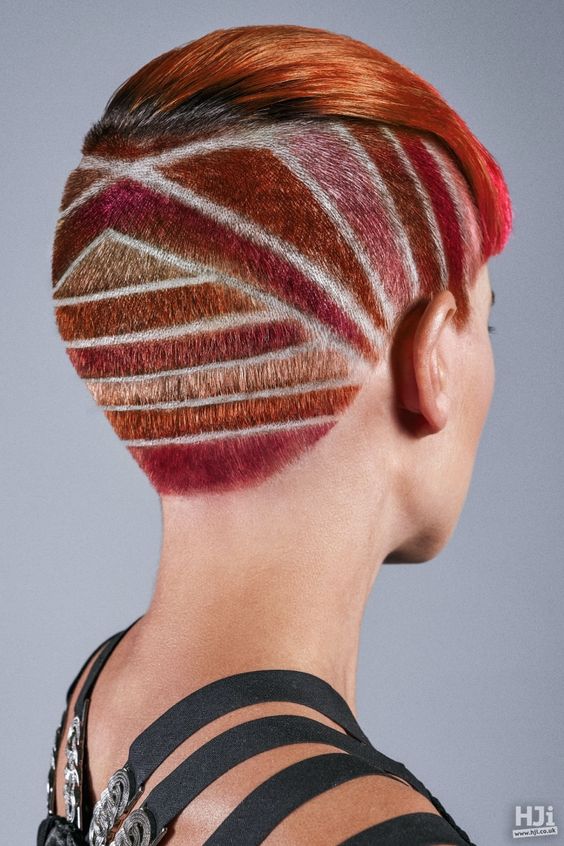 Pastel Pink and Nape Undercut
Incorporate a pastel pink shade with a hidden nape undercut for a touch of playfulness and elegance. The surprise undercut will add an element of surprise to your style.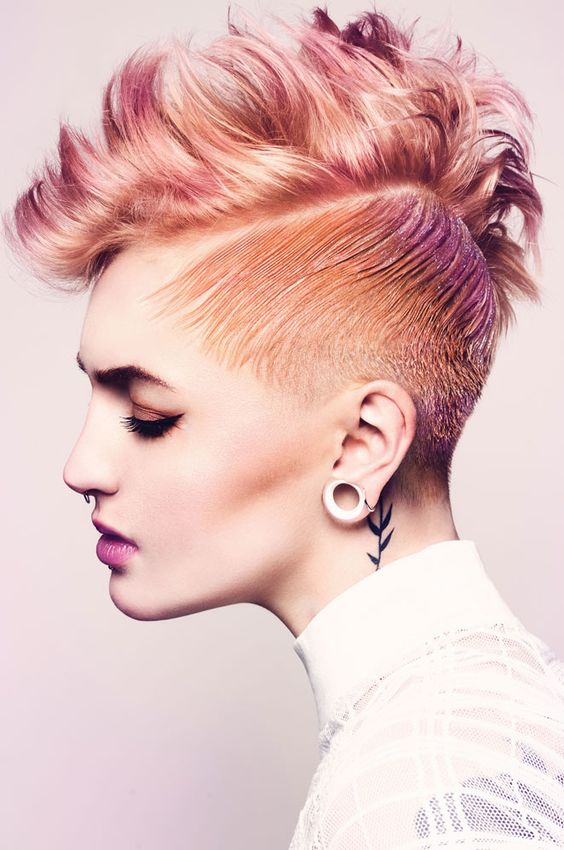 Chestnut Brown with Tapered Undercut
Choose a rich chestnut brown color and add a tapered undercut for a neat and sophisticated appearance. This combination works well for both professional and casual settings.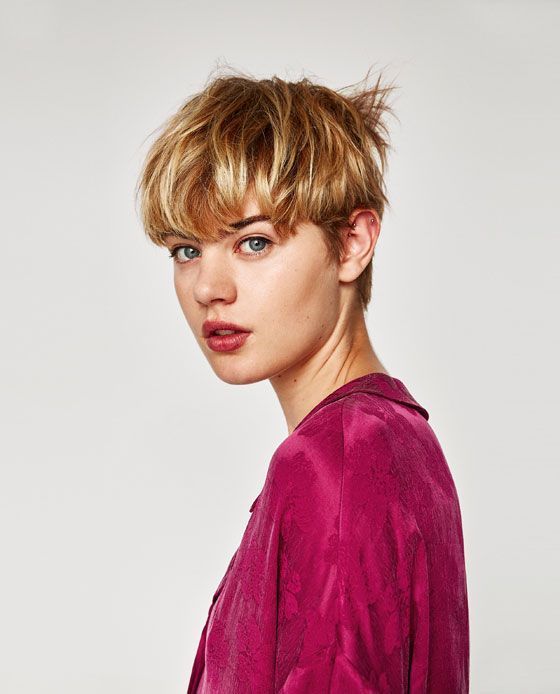 Silver Gray and Geometric Undercut
Step into the trend with a stylish silver gray color on top and a geometrically-inspired undercut design. The contrast between the sleek gray and sharp undercut lines is striking.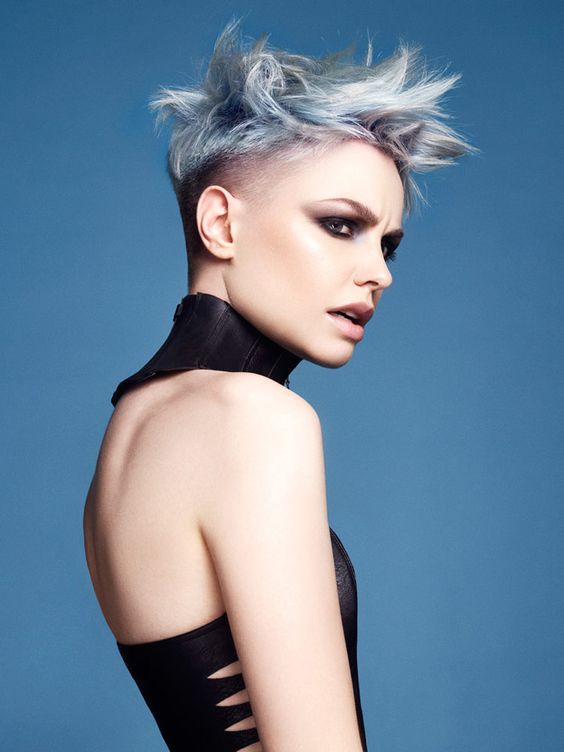 Neon Green with Shaved Sides
For a daring and unconventional look, opt for a neon green hue with shaved sides. This combination is sure to turn heads and make a bold fashion statement.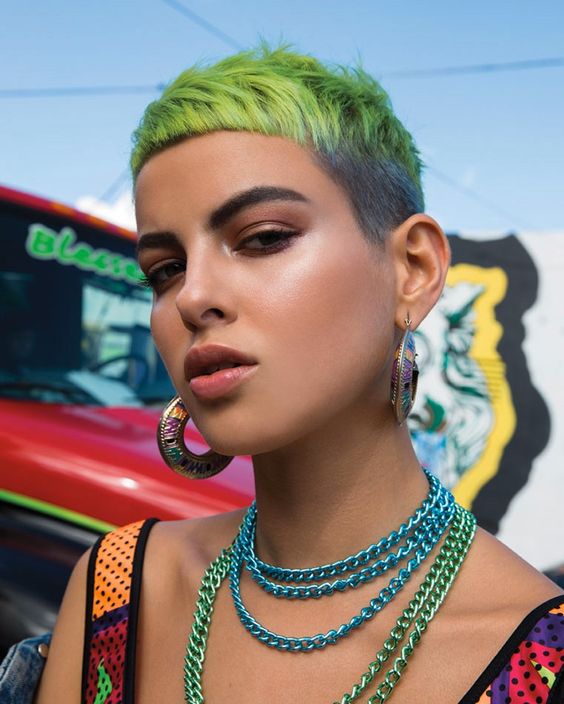 Platinum Blonde with Undercut and Bangs
Go for a platinum blonde shade, complemented by an undercut and edgy bangs for a modern and chic appearance. This style exudes confidence and flair.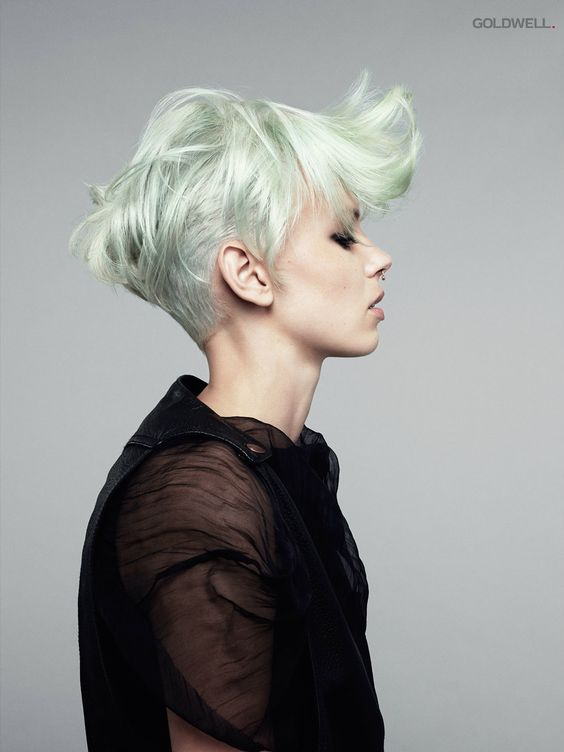 Auburn with Half-Moon Undercut
Incorporate an auburn shade with a half-moon undercut for a soft yet distinctive style. The half-moon design adds a touch of creativity to the overall look.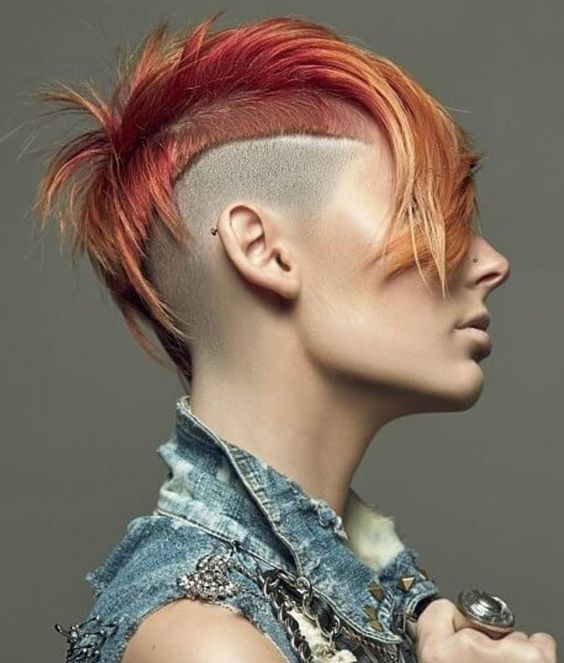 Emerald Green and Undercut
Combine a mesmerizing emerald green color with an undercut and a fishtail braid on top for a truly enchanting look. This option is ideal for those who love intricate hairstyles.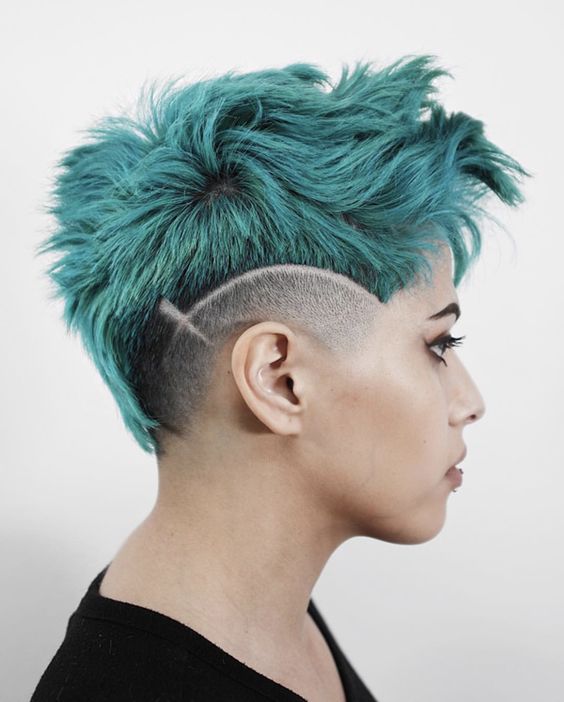 Rose Gold and Undercut
Try a trendy rose gold color on top with an undercut featuring a stylish hair tattoo. This option allows you to showcase your creativity and personality.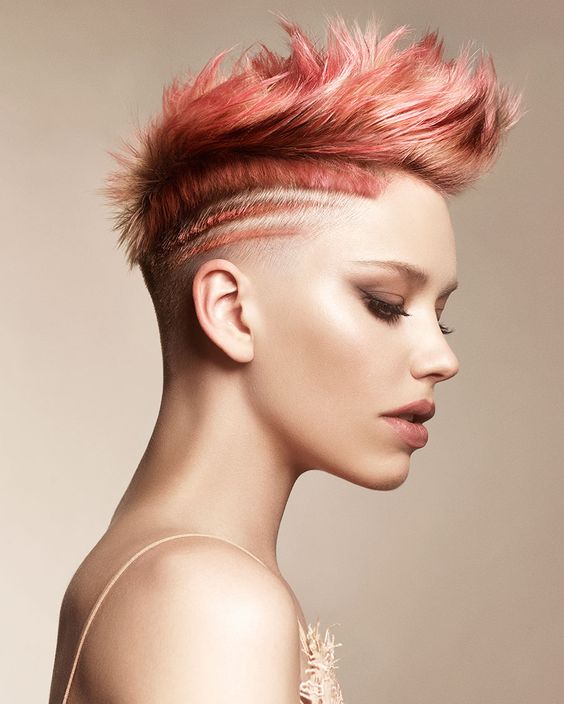 Chocolate Brown with Undercut
Opt for a rich chocolate brown shade and add an undercut with a stencil design for a cool and contemporary vibe. The stencil gives a unique touch to your overall style.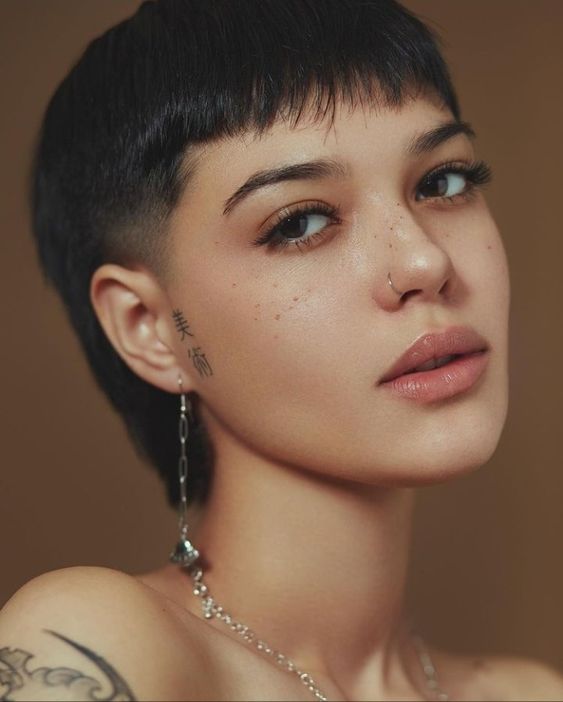 Icy Blue with Undercut Art
Embrace the winter vibes early with an icy blue shade and an undercut featuring artistic patterns. This combination is both eye-catching and imaginative.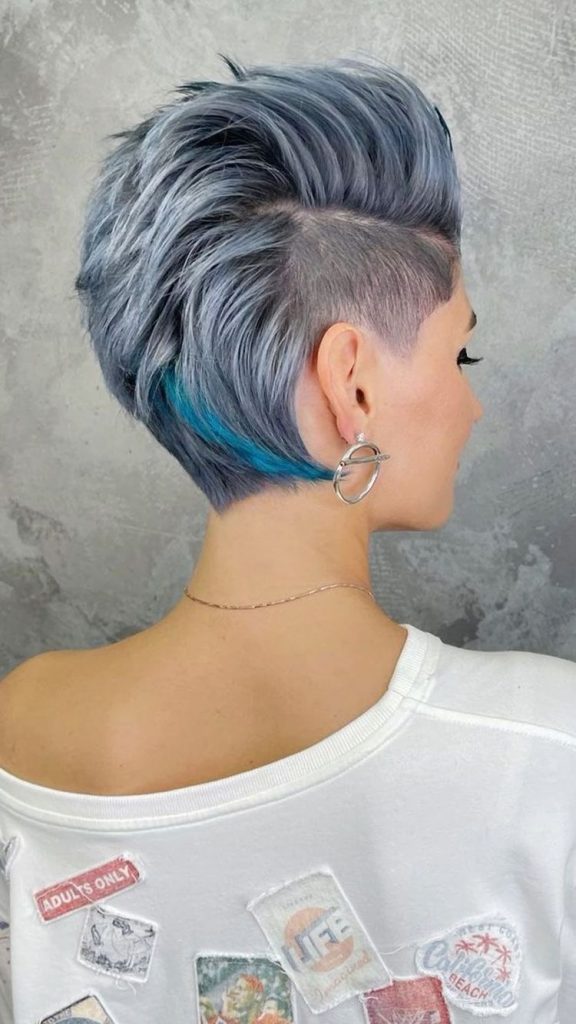 Save Pin