Hairstyle
19 Beautiful Waterfall Hairstyles for 2023
Waterfall hairstyles are a charming and romantic choice that never goes out of style. With cascading strands of hair creating an elegant and ethereal look, these hairstyles are perfect for any occasion. In this article, we present 19 stunning waterfall hairstyles for 2023. Each hairstyle features intricate braids and flowing locks, capturing the essence of a gentle waterfall. Let's dive into these enchanting ideas!
Classic Waterfall Braid
Start with a classic waterfall braid that gracefully falls down one side of your head. This timeless hairstyle adds a touch of elegance to any look, making it ideal for weddings, parties, or even a casual day out.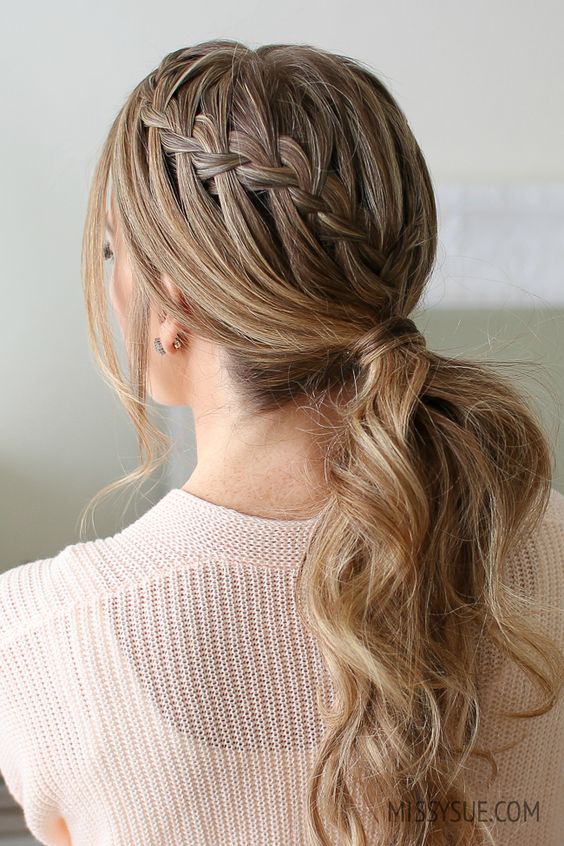 Half-Up Waterfall Twist
Create a romantic and whimsical look by twisting a waterfall braid into a half-up hairstyle. Secure the twists with bobby pins and leave the rest of your hair loose for a beautiful blend of textures.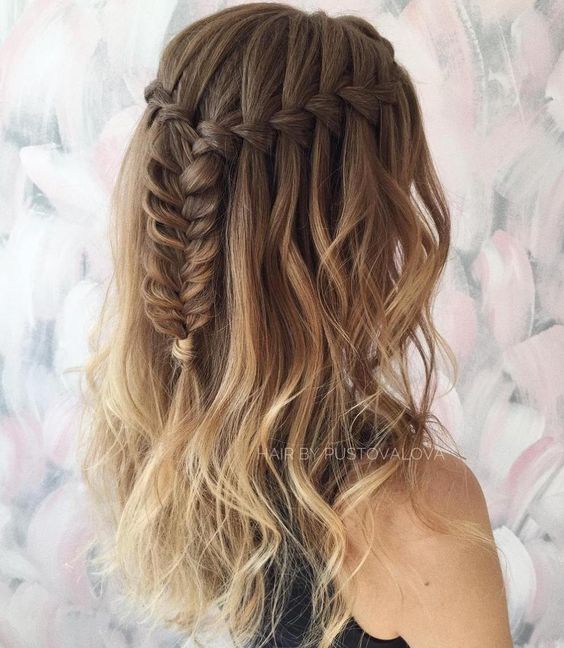 Waterfall Ponytail
Elevate a simple ponytail by incorporating a waterfall braid. Begin the braid at the top of your head, allowing it to flow into the ponytail. This hairstyle adds a unique twist to a classic favorite.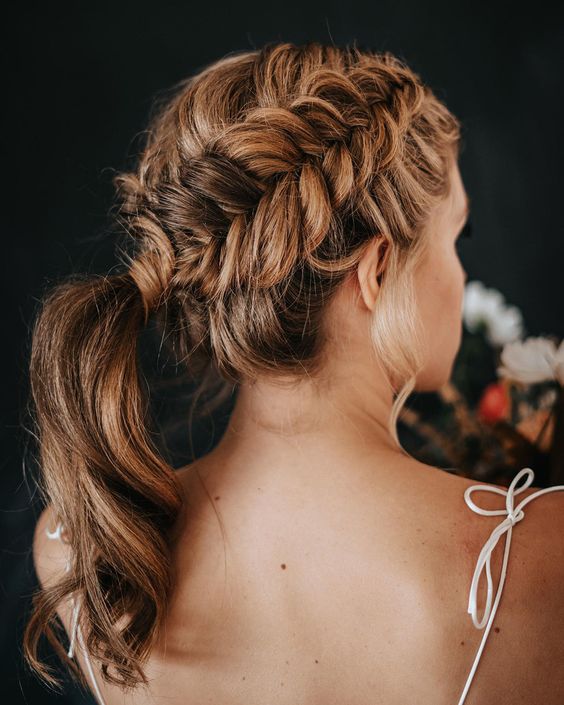 Waterfall Updo
For a sophisticated updo, combine a waterfall braid with a low bun or chignon. Create the waterfall effect by incorporating the braid into the updo, adding an element of intricacy and charm.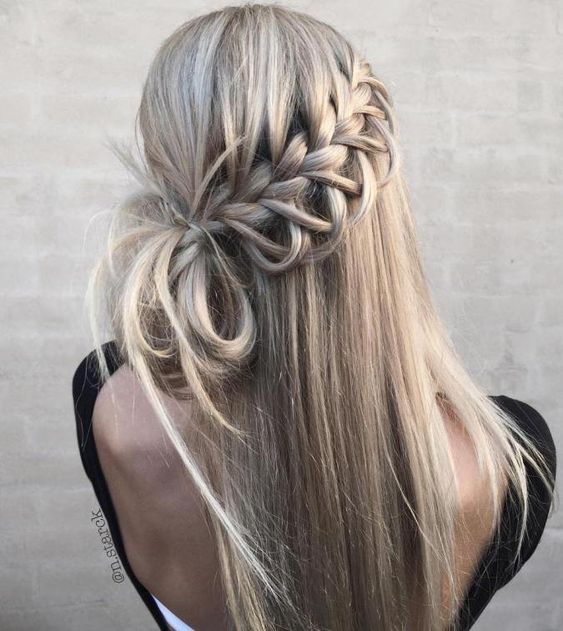 Side-Swept Waterfall Braid
Instead of the traditional horizontal waterfall braid, opt for a side-swept variation. Begin the braid at one side of your head and let it cascade diagonally across your hair. This style beautifully frames your face.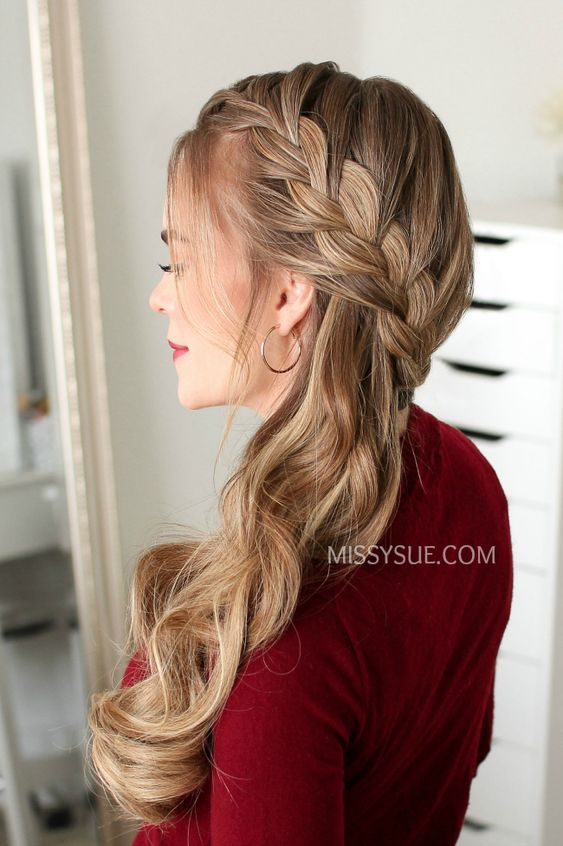 Waterfall French Braid
Merge the elegance of a waterfall braid with the classic French braid technique. As you weave the braid, incorporate new sections of hair from the top, allowing the cascading effect to take center stage.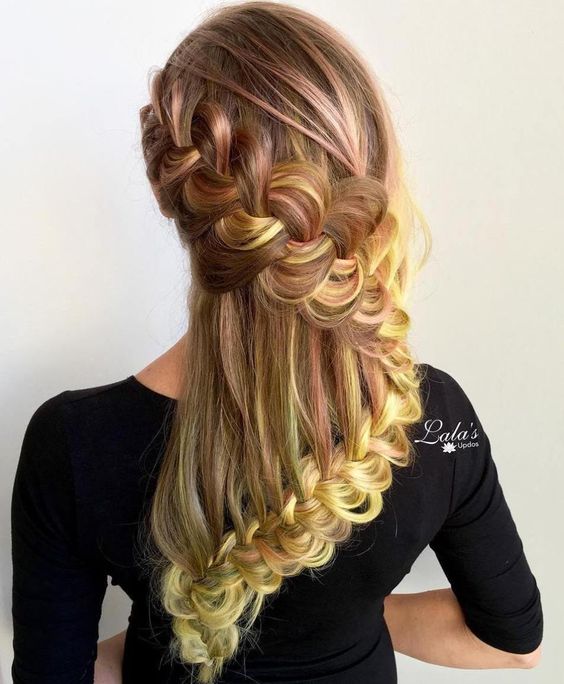 Double Waterfall Braid
Double the enchantment with two parallel waterfall braids. This intricate hairstyle creates a captivating look and works particularly well with long and thick hair.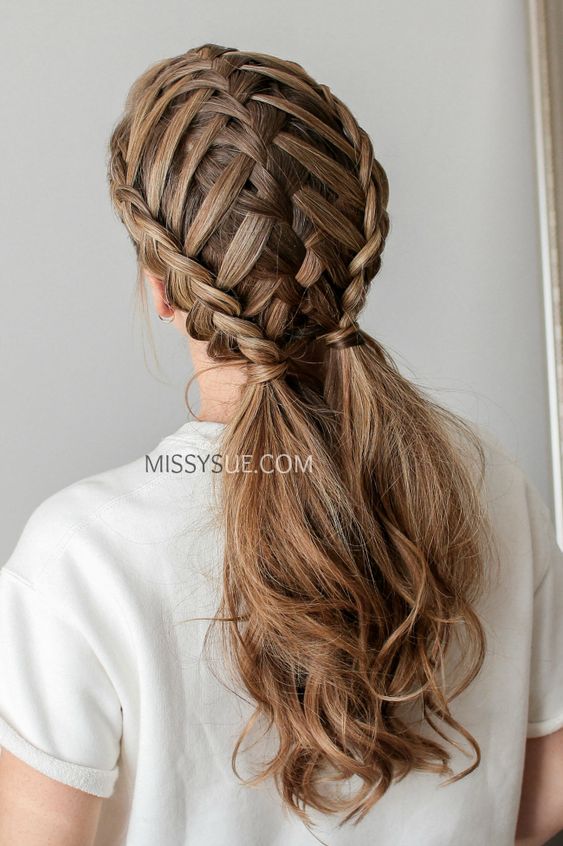 Waterfall Fishtail Braid
Combine two stunning braiding techniques by incorporating a waterfall effect into a fishtail braid. The result is a mesmerizing hairstyle that is sure to turn heads wherever you go.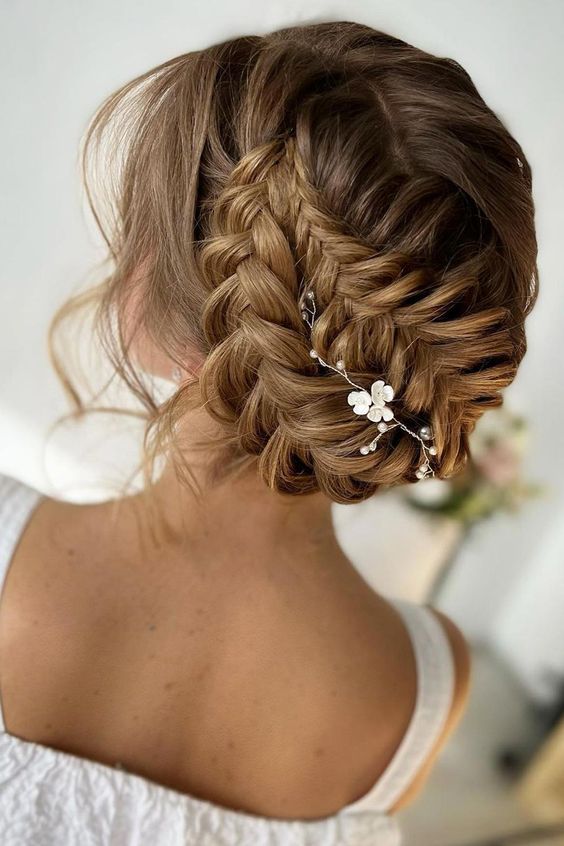 Waterfall Twist Braid
Put a twist on the traditional waterfall braid by incorporating twisting elements. As you weave the braid, twist each section before dropping it to create a more intricate and textured look.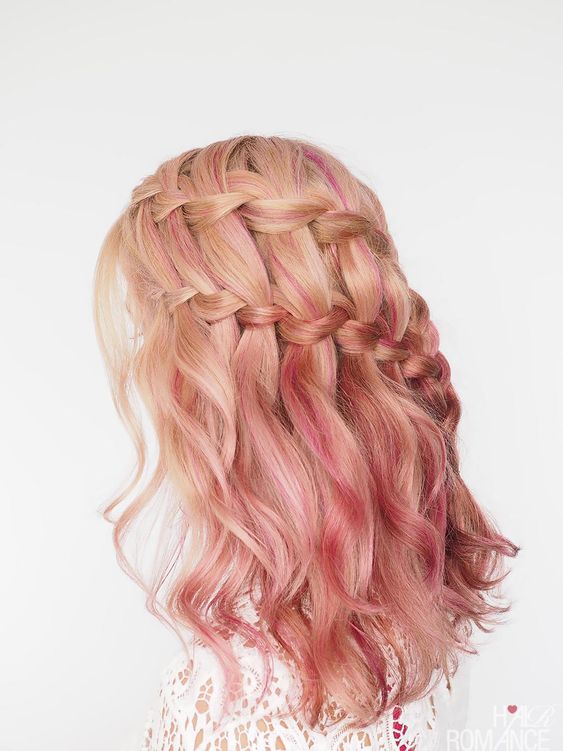 Waterfall Crown Braid
Embrace your inner goddess with a waterfall crown braid. Create a halo effect by weaving a waterfall braid around your head, starting from one ear and finishing at the other.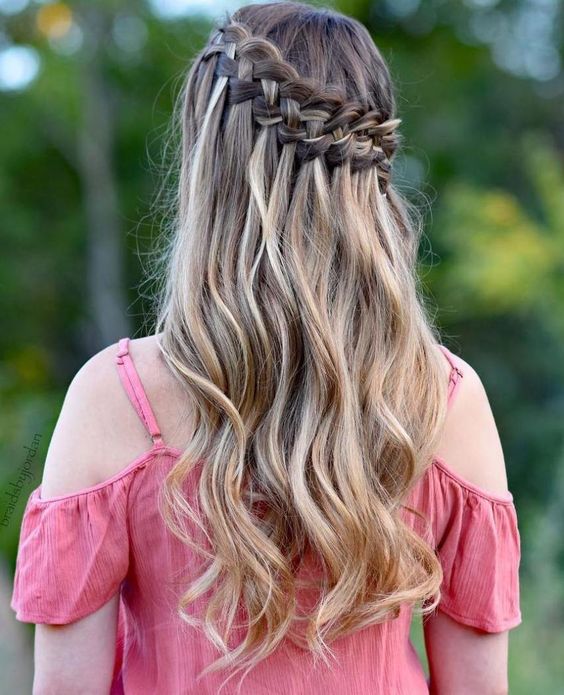 Waterfall Dutch Braid
Add depth and dimension to your waterfall hairstyle by opting for a Dutch braid instead of a regular braid. The Dutch braid creates a more prominent and eye-catching effect.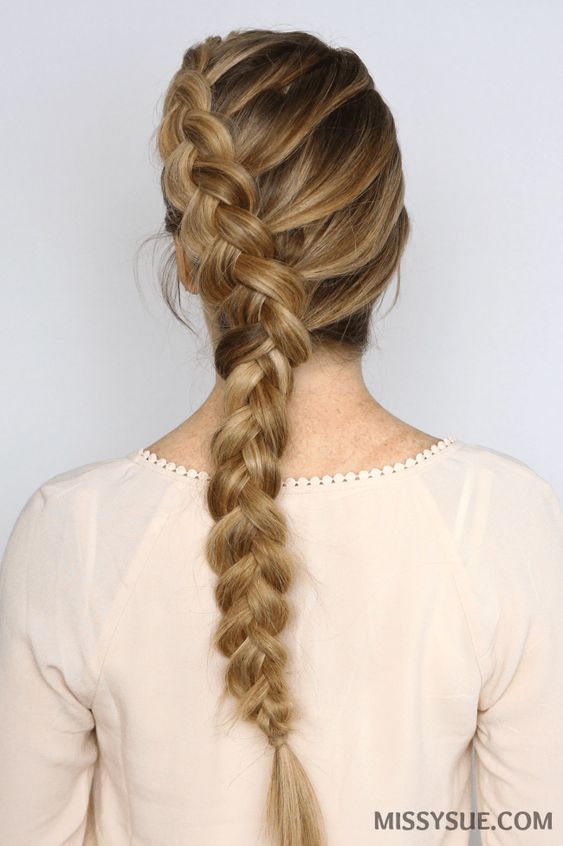 Waterfall Twist Ponytail
Upgrade your ponytail with a twist! Begin a waterfall braid at the top of your head and let it flow into a ponytail, securing it with an elastic. This hairstyle is effortlessly chic and perfect for casual outings.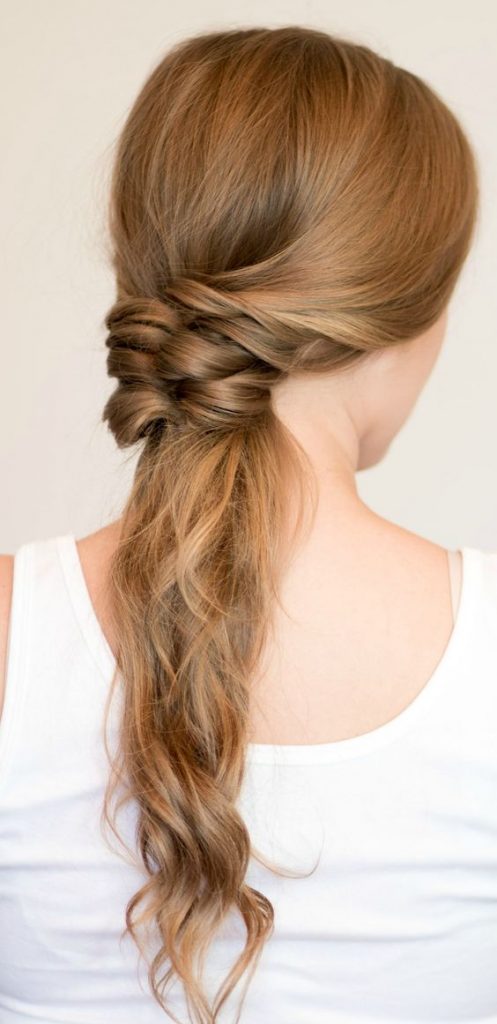 Half-Up Waterfall Braid with Flowers
Enhance your waterfall braid with floral accessories. Weave delicate flowers into the braid to create a whimsical and bohemian-inspired look. Perfect for outdoor weddings or festivals.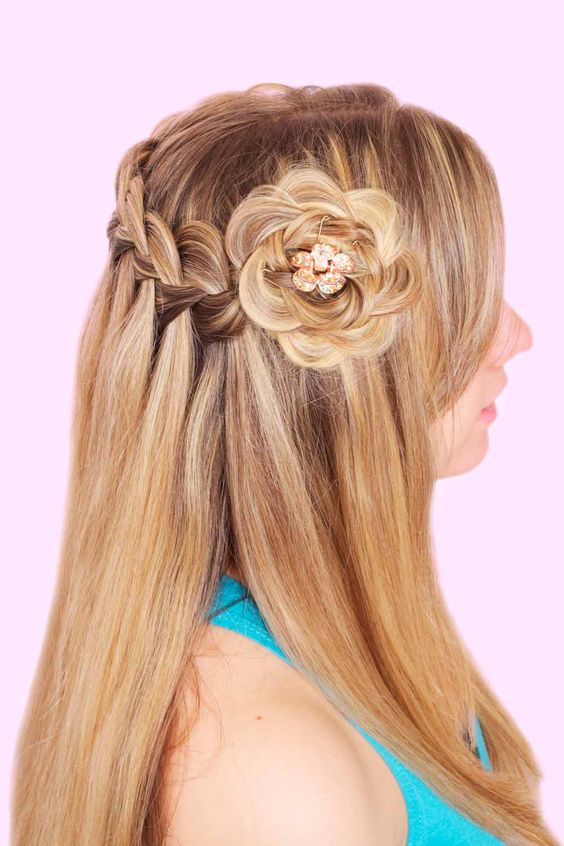 Waterfall Braid with Curls
Combine the softness of curls with the elegance of a waterfall braid. Curl your hair before starting the braid, allowing the cascading strands to beautifully complement the bouncy curls.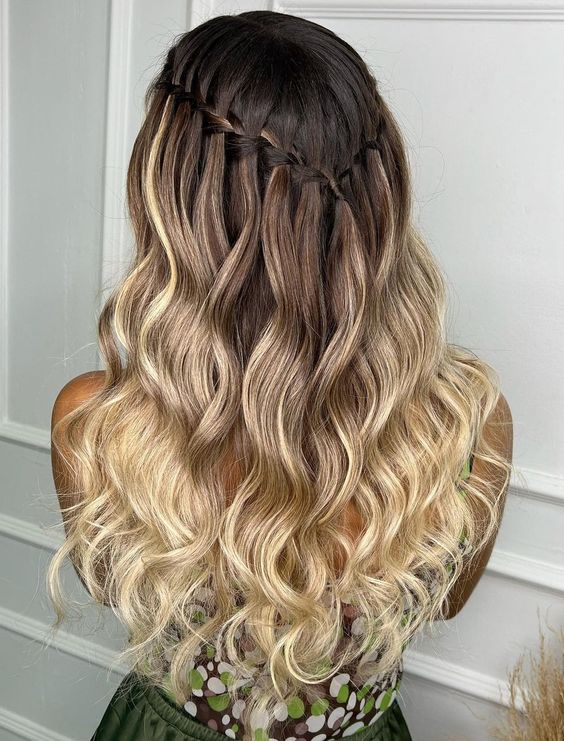 Waterfall Mohawk Braid
Make a bold statement with a waterfall mohawk braid. Start the braid at the center of your head, working your way down. This edgy and unique hairstyle adds a touch of attitude to your look.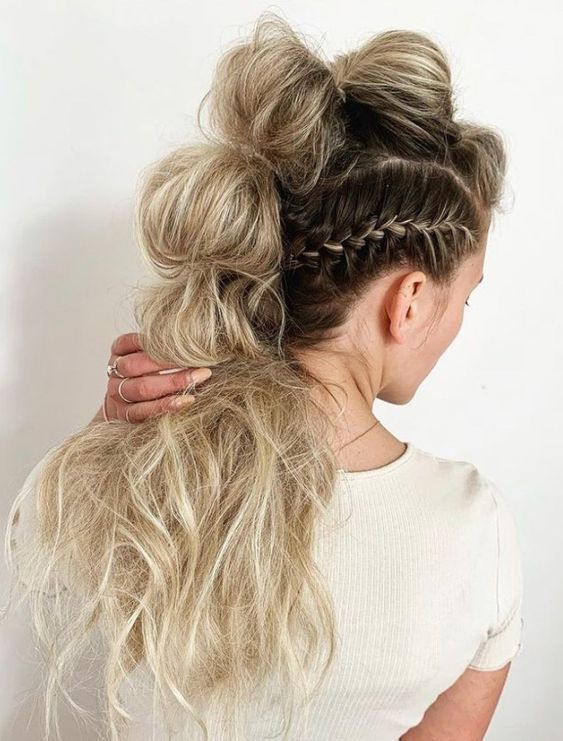 Waterfall Braid with Ribbon
Elevate your waterfall braid by weaving a ribbon through the strands. Choose a ribbon that complements your outfit or adds a pop of color for a playful and charming hairstyle.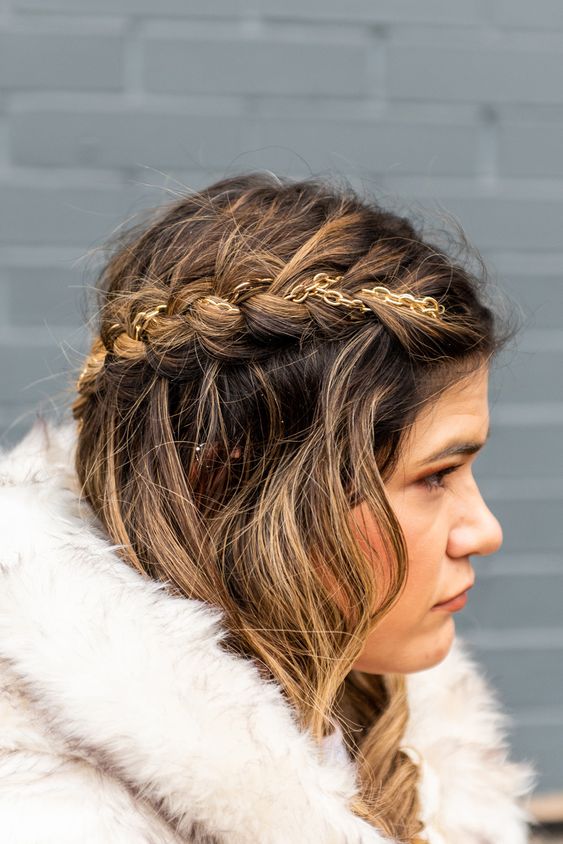 Waterfall Twist Bun
Create an elegant updo by incorporating a waterfall twist into a bun. Start the braid at one side of your head and wrap it around the base of a low bun for a chic and sophisticated look.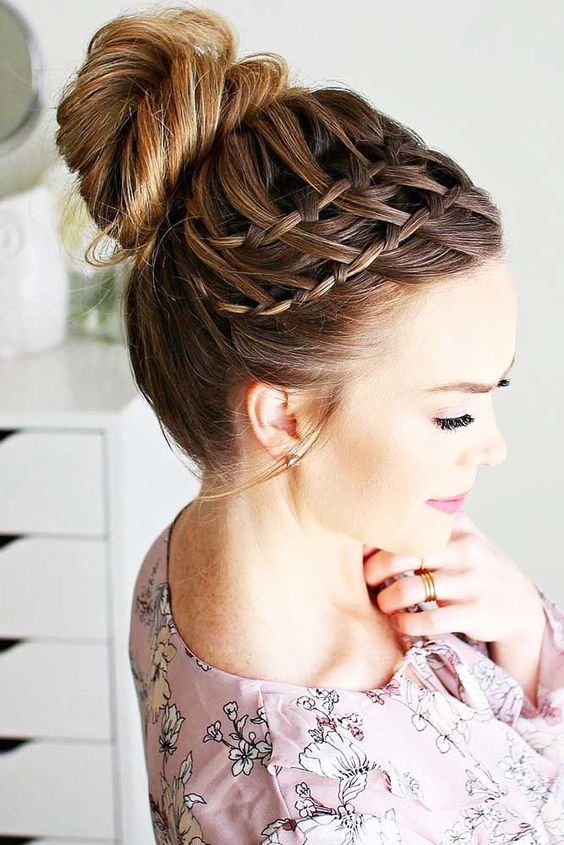 Waterfall Braid with Side Sweep
Add drama to your waterfall braid by sweeping it to one side. Begin the braid at the opposite side of your head, allowing it to gracefully fall across your hair, creating a captivating asymmetrical look.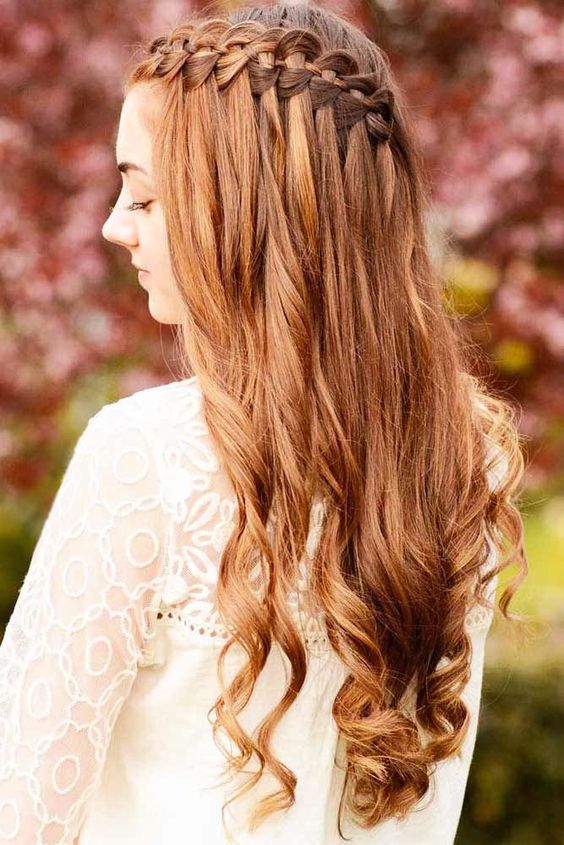 Waterfall Braid with Jeweled Accessories
Transform your waterfall braid into a work of art by adding jeweled accessories. Secure the braid with decorative hairpins or clips to create a glamorous and eye-catching hairstyle.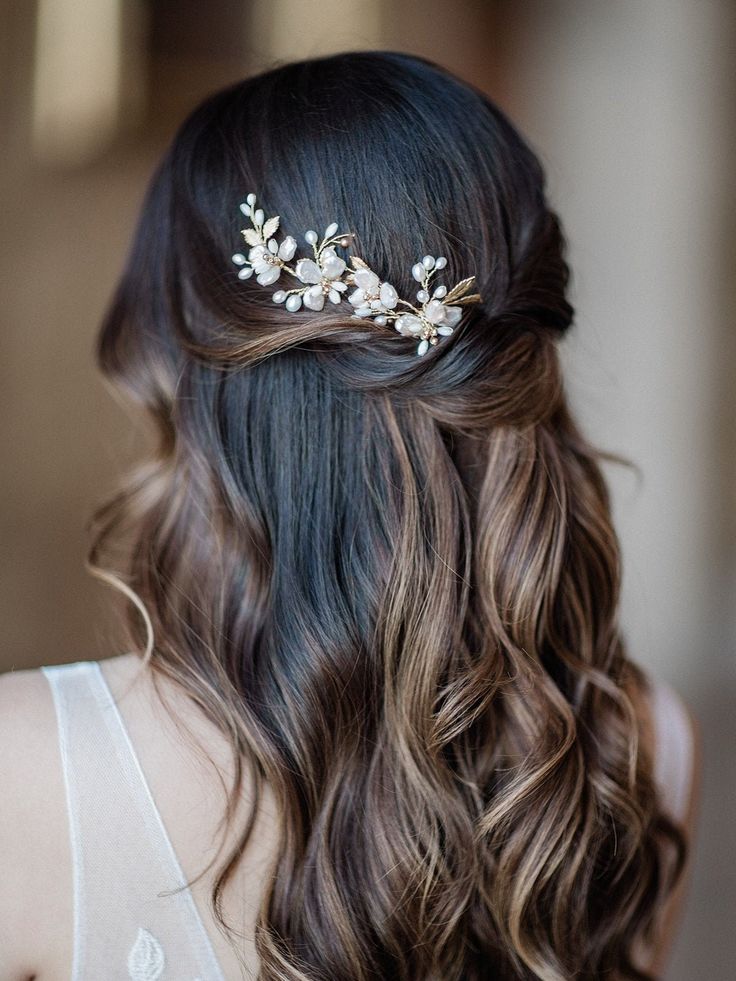 Save Pin