Hairstyle
Women Haircut Side Part 2024: Top 15 Stylish Ideas
In the world of hair fashion, the side part is making a major comeback in 2024. This classic hairstyle is versatile and suits women of all ages and hair types. Whether you have long locks, a trendy bob, or short and edgy hair, the side part can add a touch of elegance or a dash of boldness to your look. Let's explore the top 15 side part haircut ideas for women in 2024:
1. Long and Elegant Side Part
For those with long, flowing locks, a simple side part can instantly elevate your style. It's a timeless choice that exudes sophistication and works for various occasions.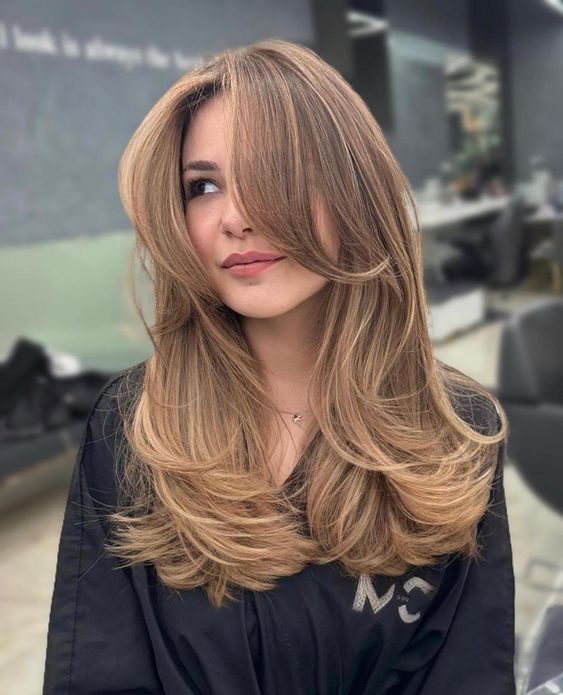 2. Short and Chic Side Part Bob
A side-parted bob haircut is a contemporary take on a classic look. It's perfect for women who prefer short hair with a touch of femininity.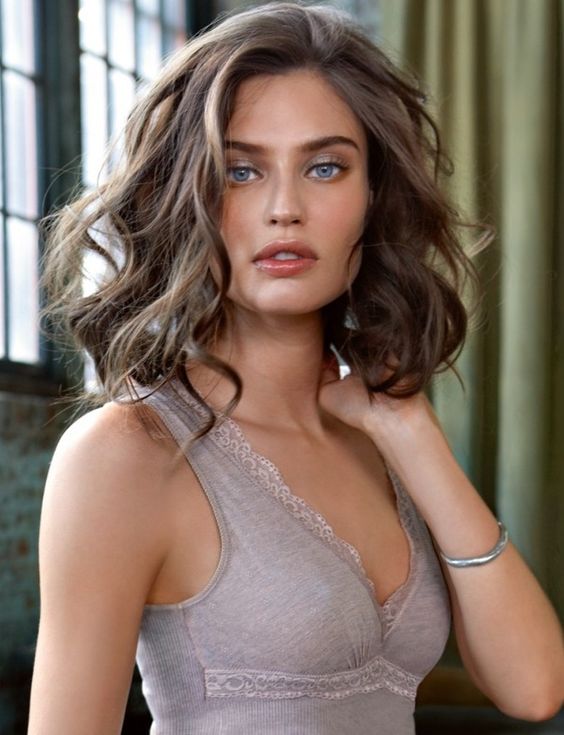 3. Fade with a Side Part
For an edgier look, consider adding a fade to your side part haircut. This style offers a seamless blend of lengths and is a bold choice for the fashion-forward.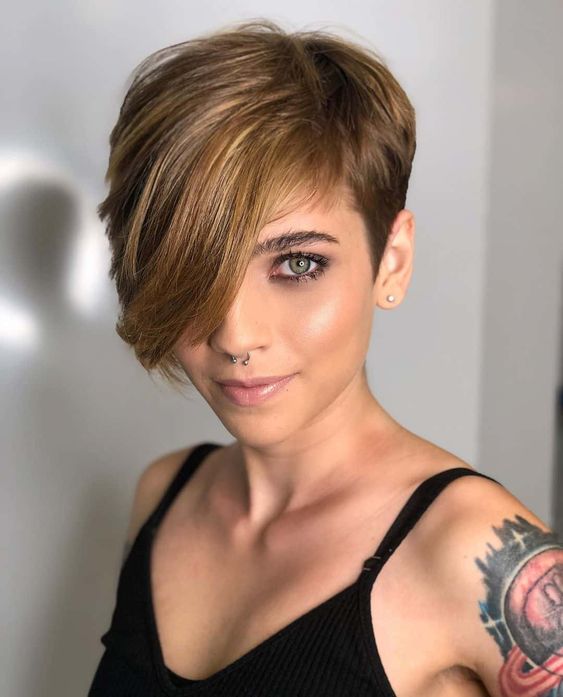 4. Bangs and a Side Part
Combining bangs with a side part creates a playful yet stylish effect. Whether you opt for straight or curly bangs, this look adds character to your hair.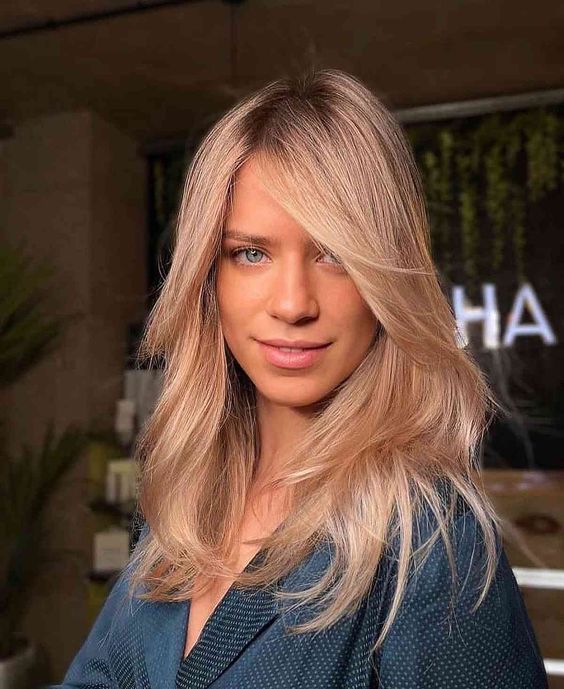 5. Curly Hair with a Side Part
Curly-haired beauties can embrace the side part trend too. It adds structure to your curls while keeping your natural texture intact.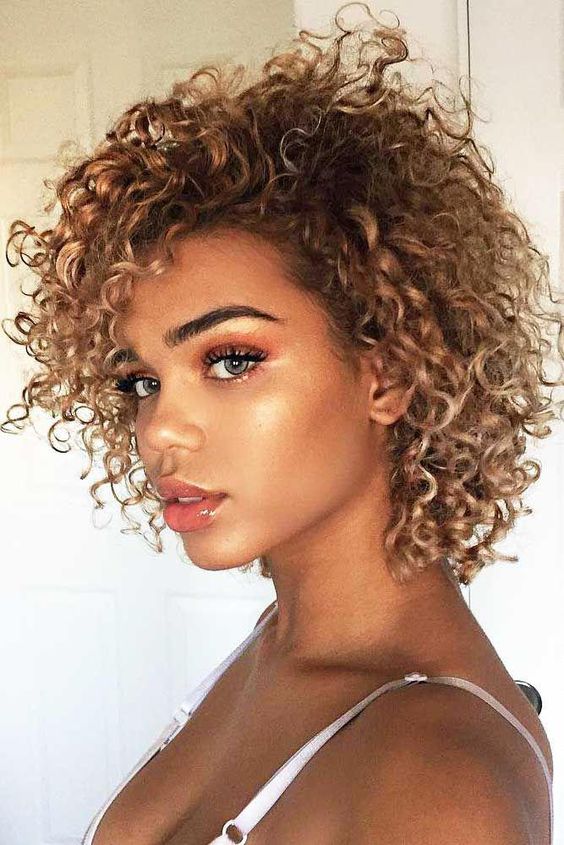 6. Straight and Sleek Side Part
Achieve a polished appearance with straight hair and a side part. It's a versatile choice that can be worn casually or for more formal occasions.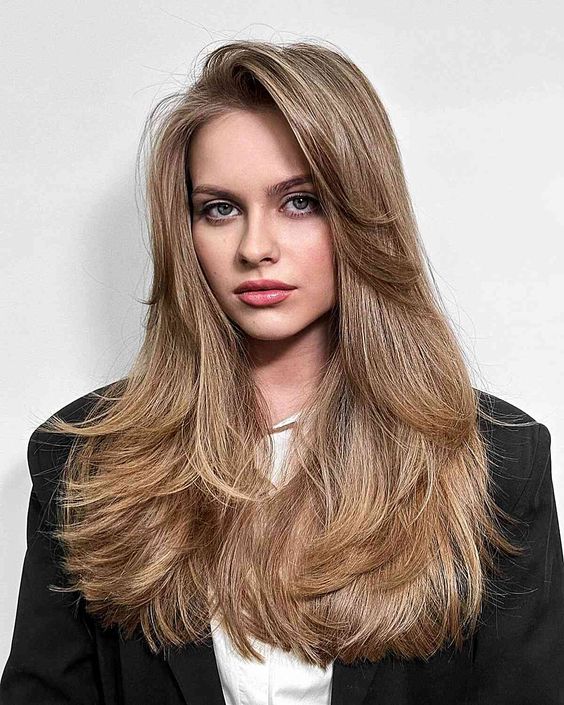 7. Shaved Sides for a Bold Statement
If you're feeling daring, shaved sides paired with a side part are a fierce combination. This look screams confidence and rebellion.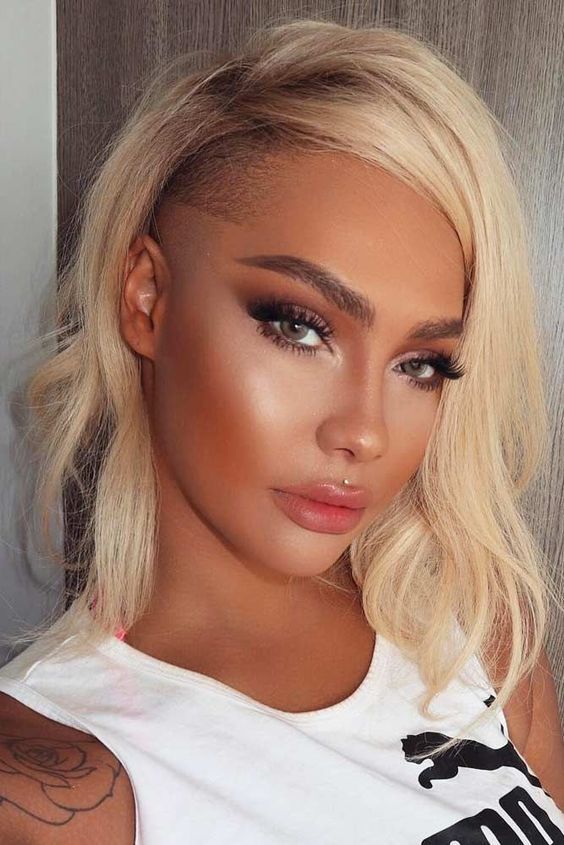 8. Medium-Length Magic
Medium-length hair looks fabulous with a side part. It's a trendy choice that offers ample styling options.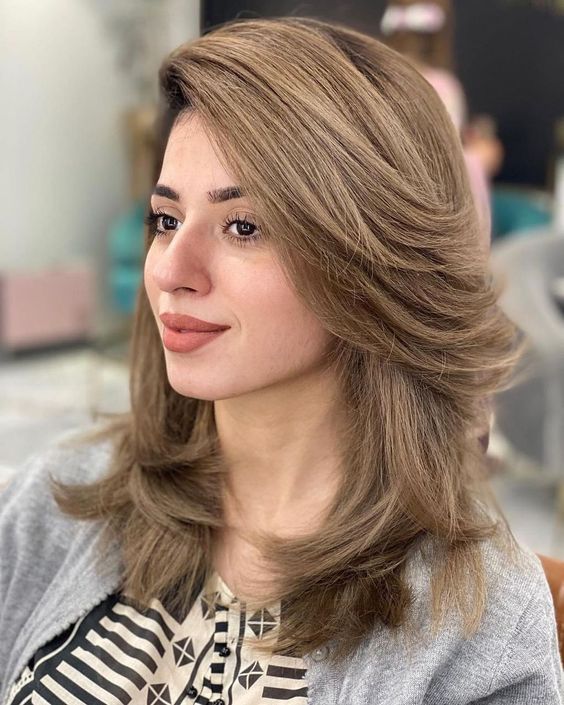 9. Front and Center
Experiment with a deep side part that starts at the front of your hairline. This asymmetrical look is eye-catching and fashion-forward.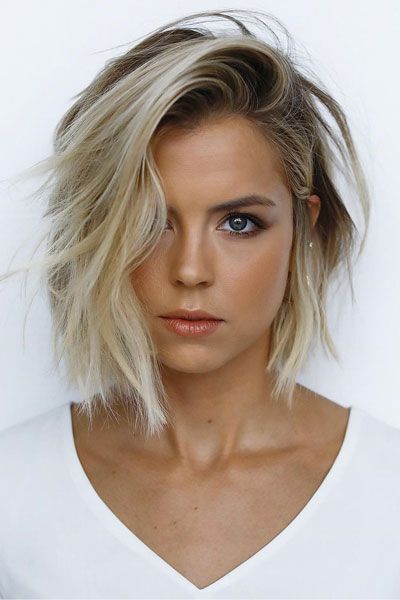 10. Pixie Cut with Undercut and Side Part
For an ultra-modern take on the side part, try a pixie cut with an undercut. This bold style is a head-turner.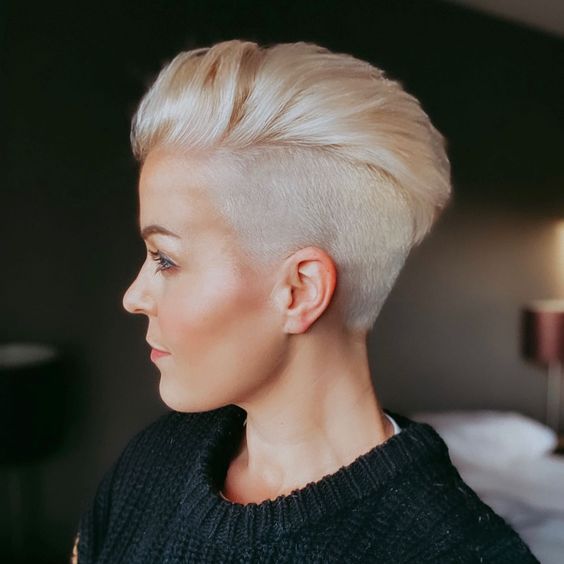 11. Buzzed Sides for an Edgy Vibe
Buzzed sides paired with a side part offer an unconventional and edgy appearance. It's perfect for women who love to stand out.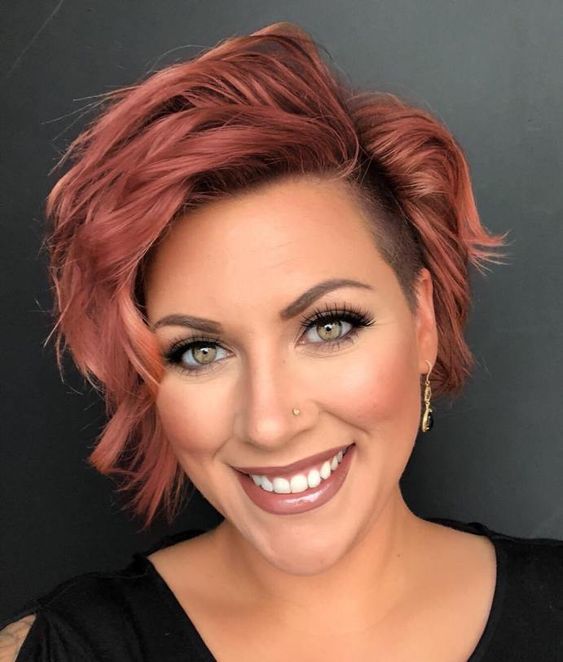 12. Sided Short Cuts
Short haircuts with a side part are chic and low-maintenance. They're ideal for women on the go who want to look fabulous effortlessly.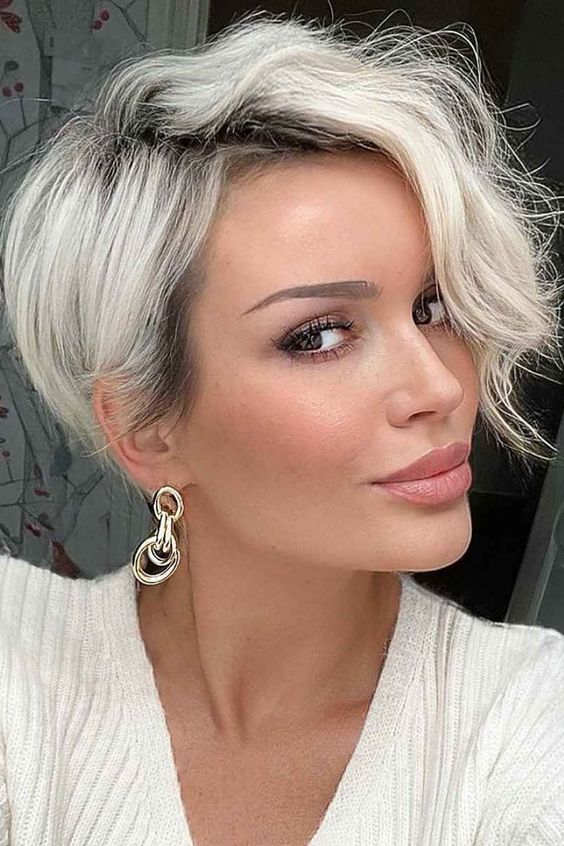 13. Long on Top, Short on Sides
This playful style features longer hair on top and shorter sides, creating a striking contrast.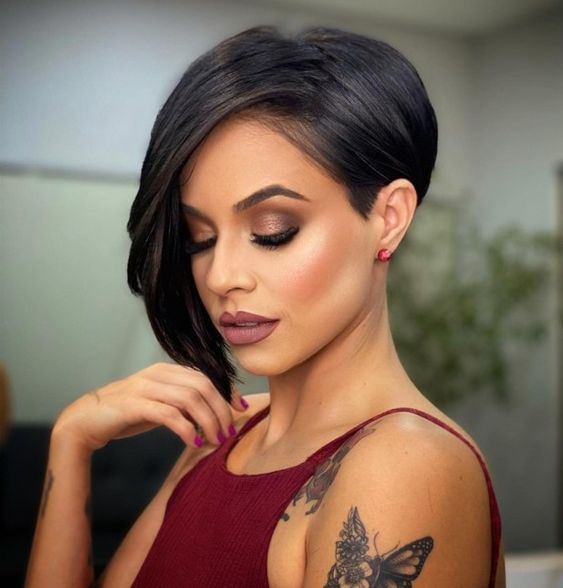 14. Curtain Bangs with a Side Part
Combine curtain bangs and a side part for a Bohemian-inspired look. It's perfect for those seeking a touch of whimsy.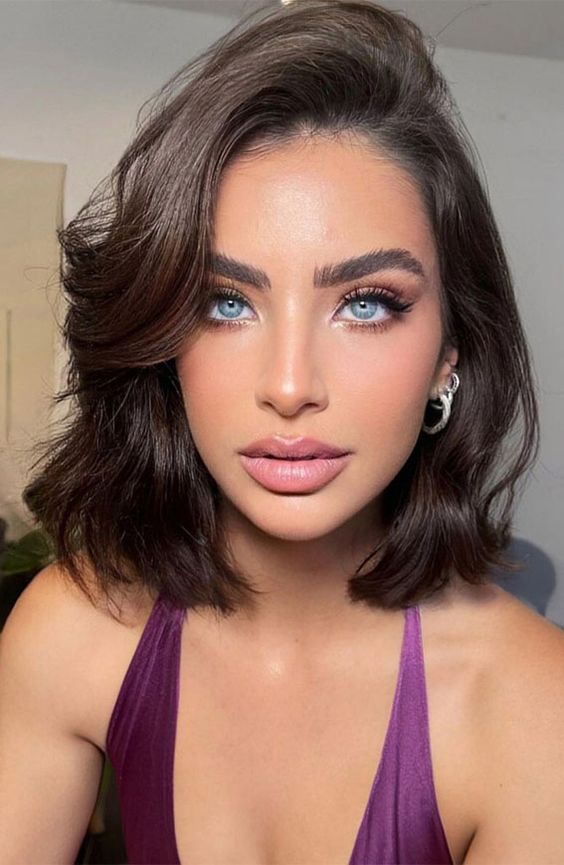 15. Classic Side Part with a Modern Twist
Sometimes, sticking to the classics is the best choice. A traditional side part with a contemporary edge is always in style.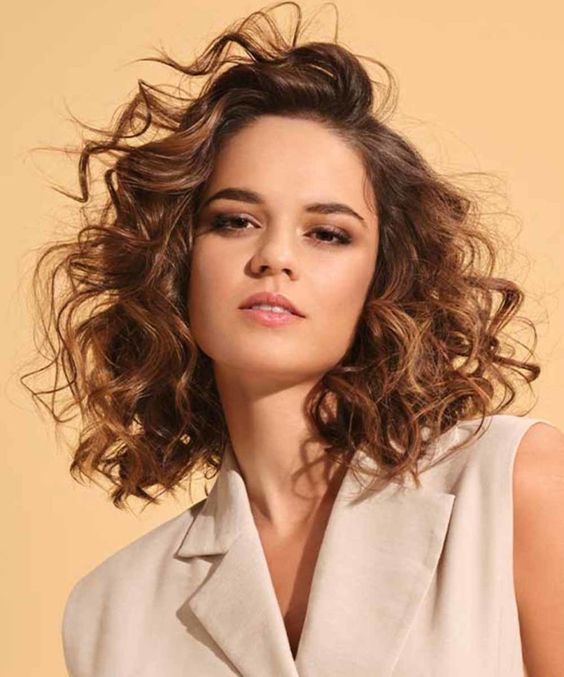 Save Pin