MakeUP
Halloween Makeup 2023: 21 Spooky and Creative Ideas
Witchy Glamour
Cast a spell with dramatic witch makeup featuring dark lips and smoky eyes.

Zombie Apocalypse
Transform into the undead with decaying skin, bloody wounds, and eerie contact lenses.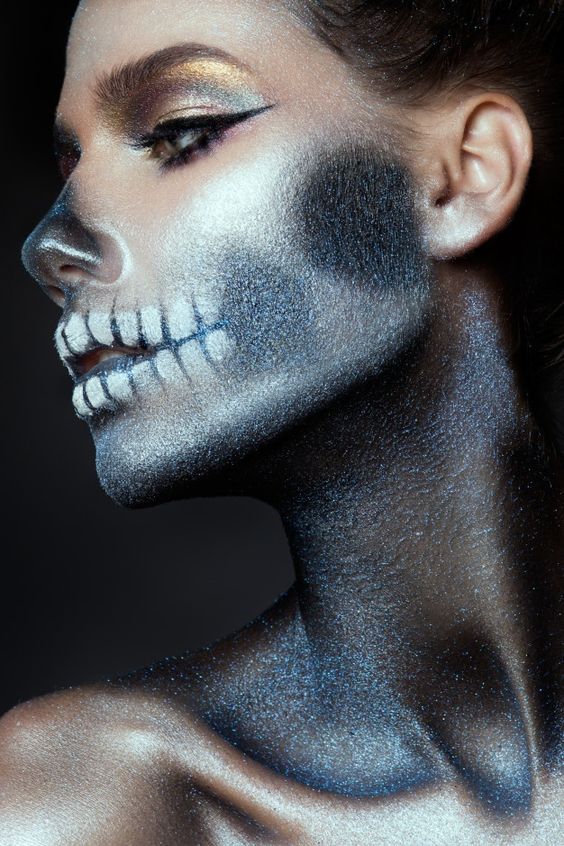 Vampire Seduction
Embrace your inner vampire with pale skin, red lips, and menacing fangs.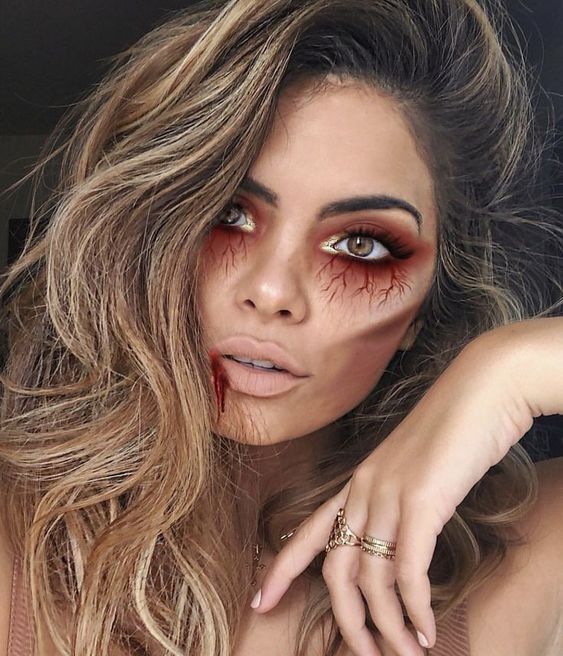 Creepy Doll
Achieve the doll-like look with big, round eyes, rosy cheeks, and stitched lips.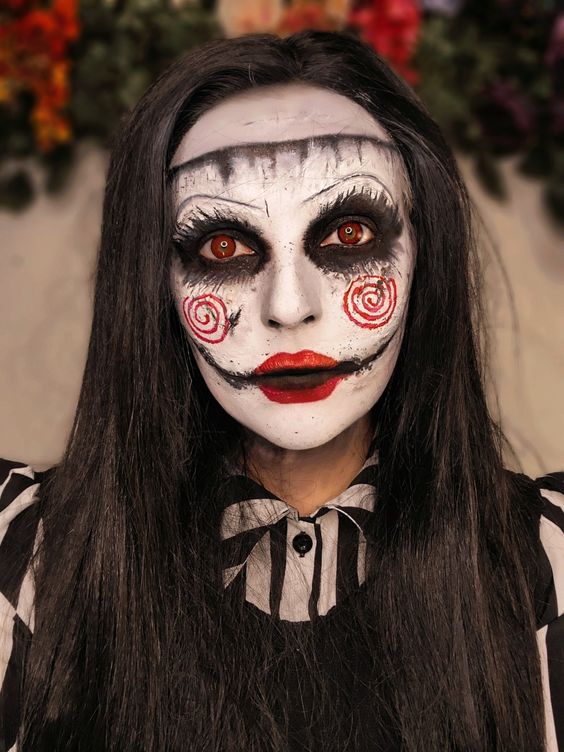 Ghostly Ghoul
Appear ethereal as a ghost with pale white makeup and eerie, hollowed eyes.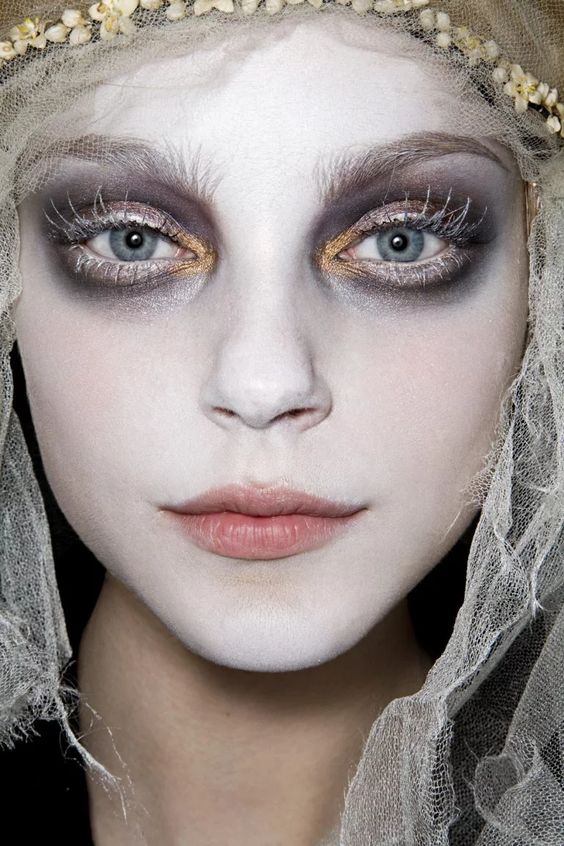 Skeletal Elegance
Paint a realistic skeleton face using black and white makeup for a spooky touch.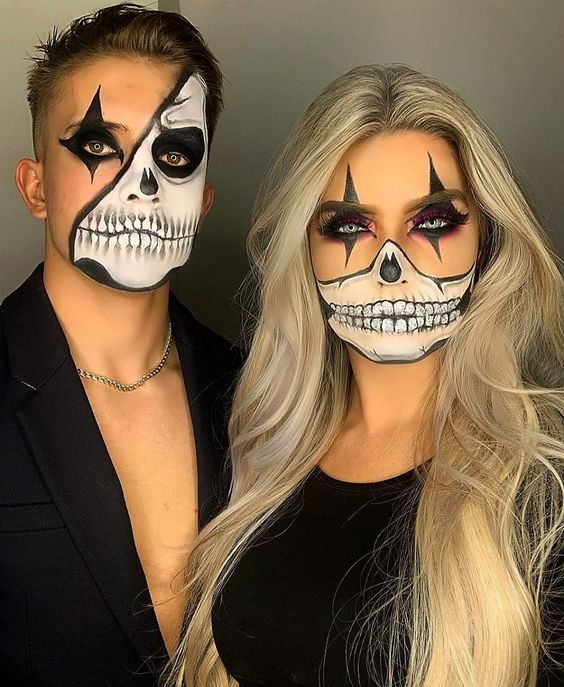 Mystical Mermaid
Dive into fantasy with mermaid scales, oceanic colors, and shimmering makeup.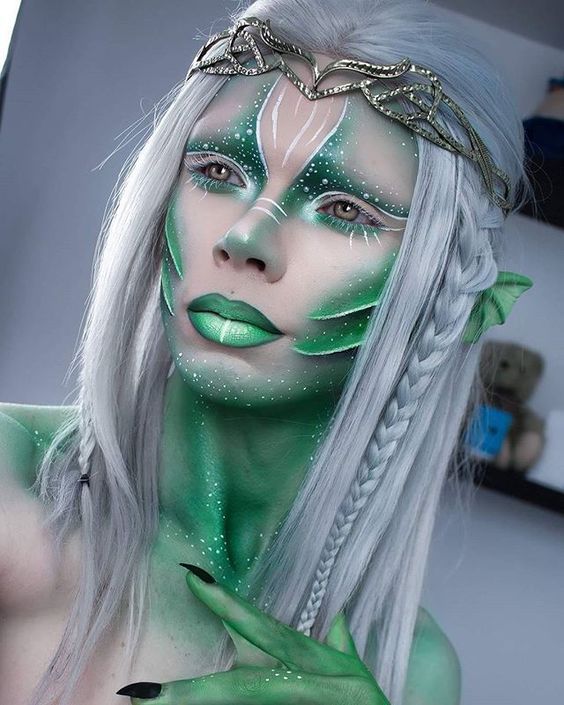 Sinister Clown
Create a chilling clown look with sharp teeth, bold colors, and sinister details.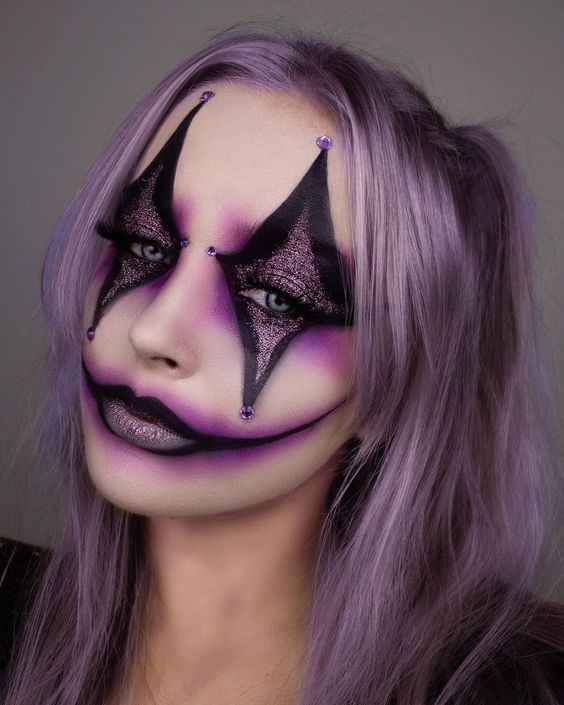 Sorceress Enchantment
Channel dark magic with mystical symbols, enchanting eyes, and bewitching makeup.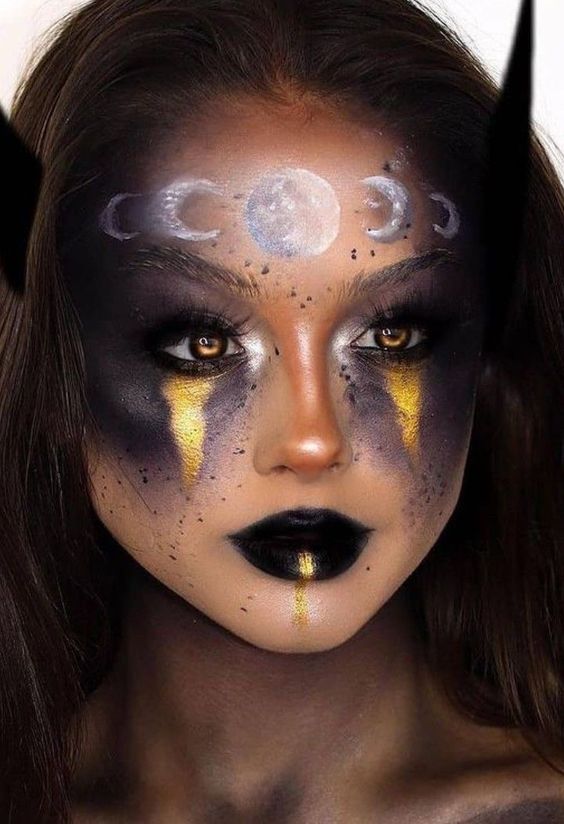 Spooky Spiderweb
Weave a spiderweb on your face with intricate lines and a creepy spider accent.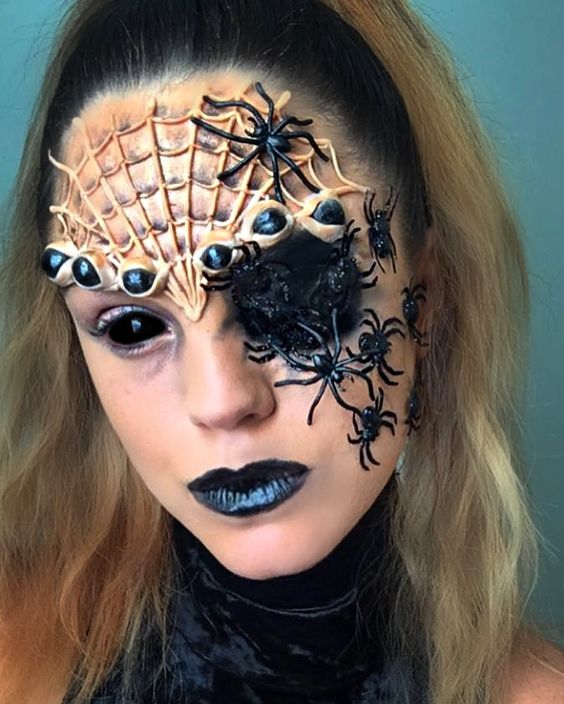 Mad Scientist
Get creative with a mad scientist look featuring wild hair, lab coat, and crazy makeup.
Freaky Frankenstein
Transform into Frankenstein's monster with green skin, bolts, and scars.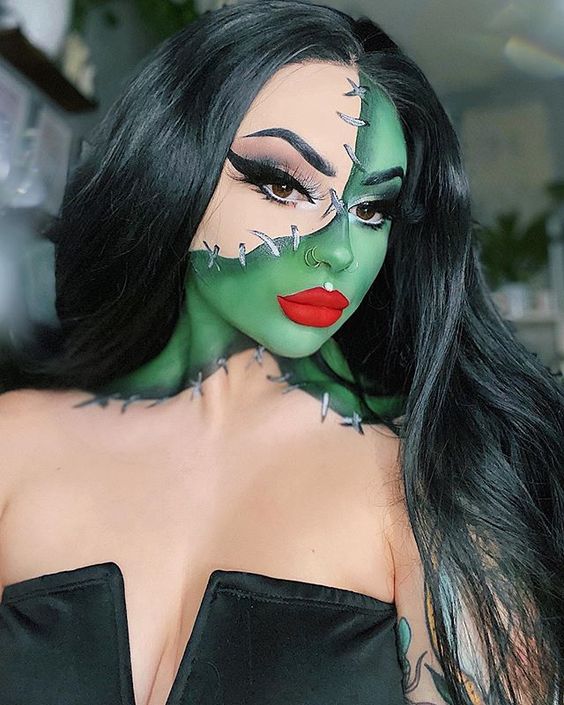 Haunted Harlequin
Combine the elegance of a harlequin with haunting details and a sinister grin.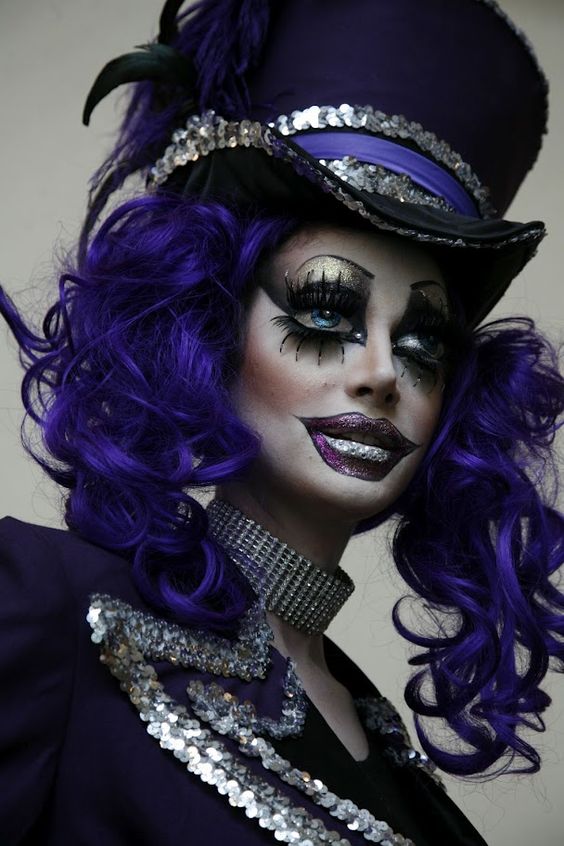 Mummy's Curse
Wrap yourself in bandages with a mummy-inspired makeup look and cryptic symbols.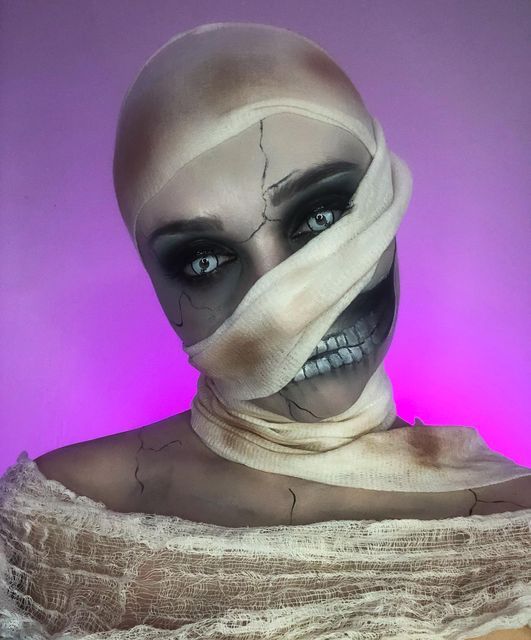 Alien Invasion
Go extraterrestrial with metallic colors, big eyes, and otherworldly features.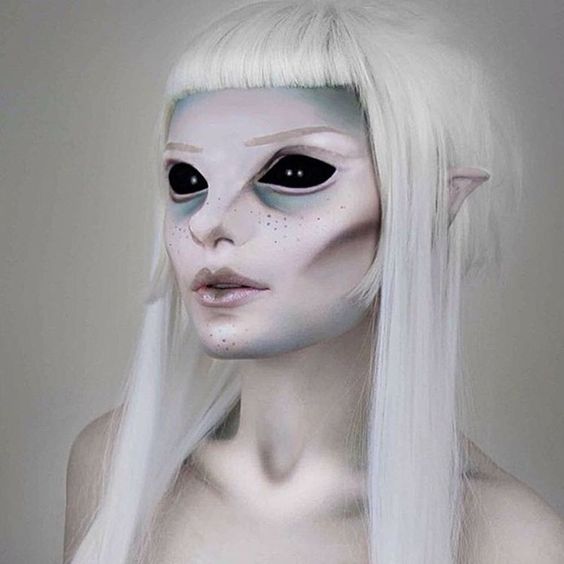 Glamorous Evening Makeup
Discover how to create a radiant and sophisticated makeup look for evening outings.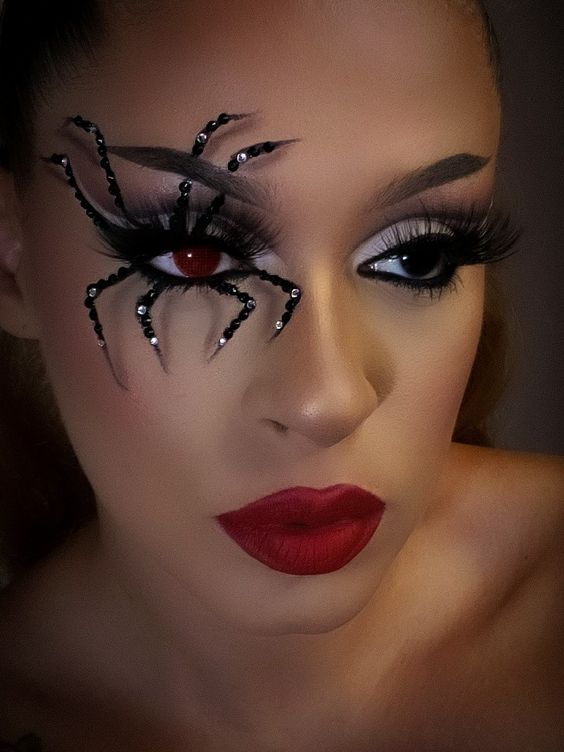 Natural Everyday Makeup
Learn the tips and tricks for achieving a fresh and natural makeup look suitable for daily life.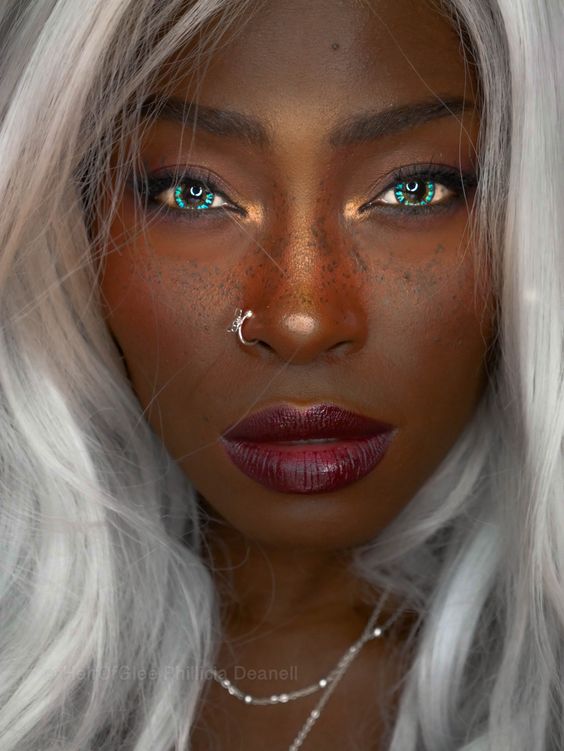 Smokey Eye Mastery
Explore the art of creating the perfect smokey eye for a sultry and dramatic appearance.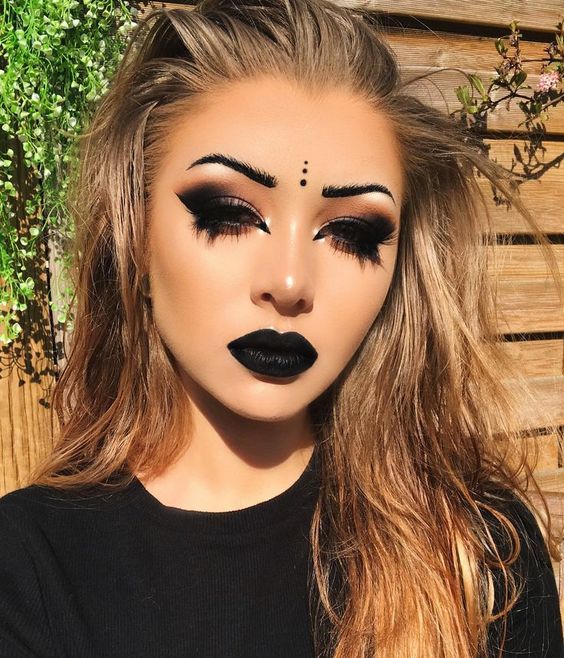 Bridal Beauty Guide
Dive into the world of bridal makeup, including trends, techniques, and must-have products for the big day.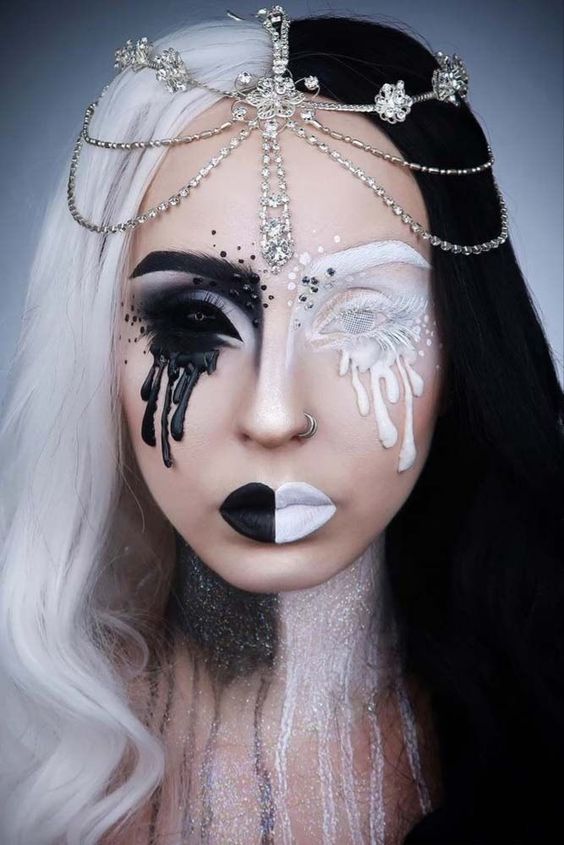 Makeup for Mature Skin
Find advice and product recommendations for enhancing beauty and addressing unique needs for mature skin.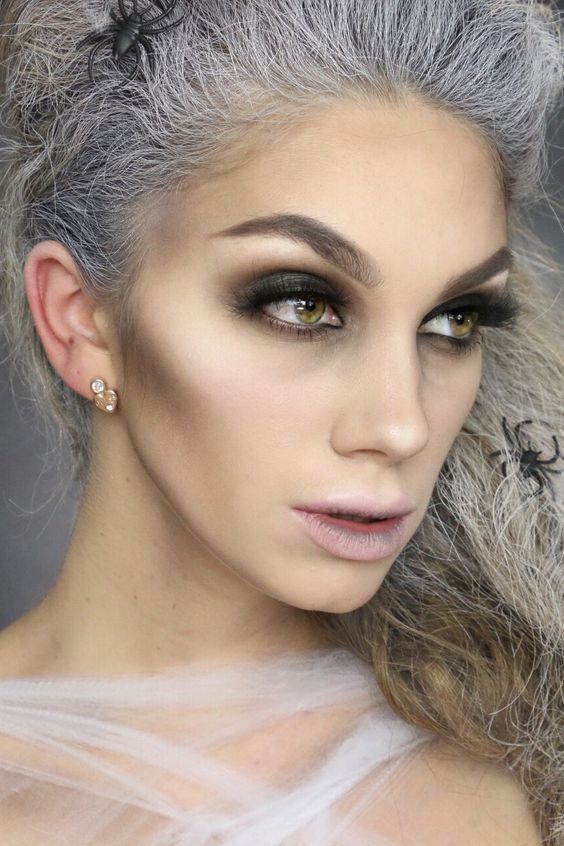 Fantasy Makeup Creations
Unleash your creativity with fantasy makeup ideas, from whimsical fairy looks to mythical creature transformations.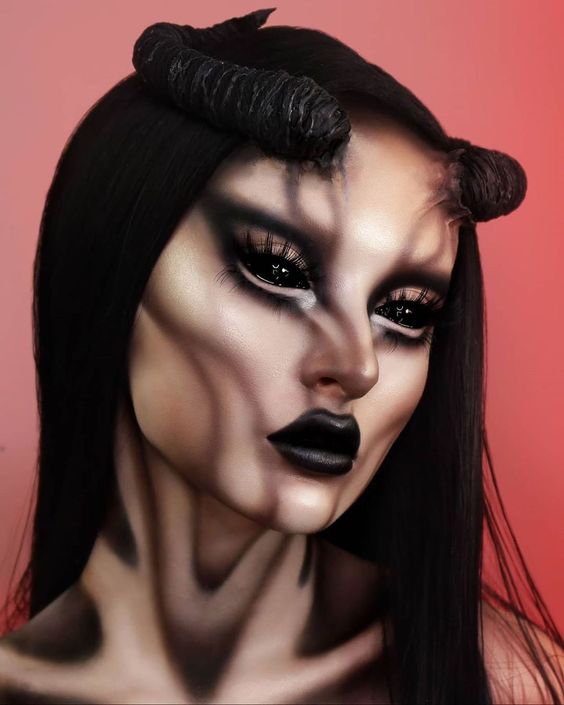 Save Pin