Nails
15 Chic Red Nail Trends for Winter 2023-2024
Red nails are a timeless choice that can bring warmth and sophistication to your winter look. Whether you prefer deep burgundy hues or vibrant reds, there are plenty of red nail trends to choose from. Here are 15 chic red nail trends to inspire your winter manicures in 2023-2024:
1. Classic Red Elegance
Opt for a classic and timeless red nail polish for an elegant and versatile winter look.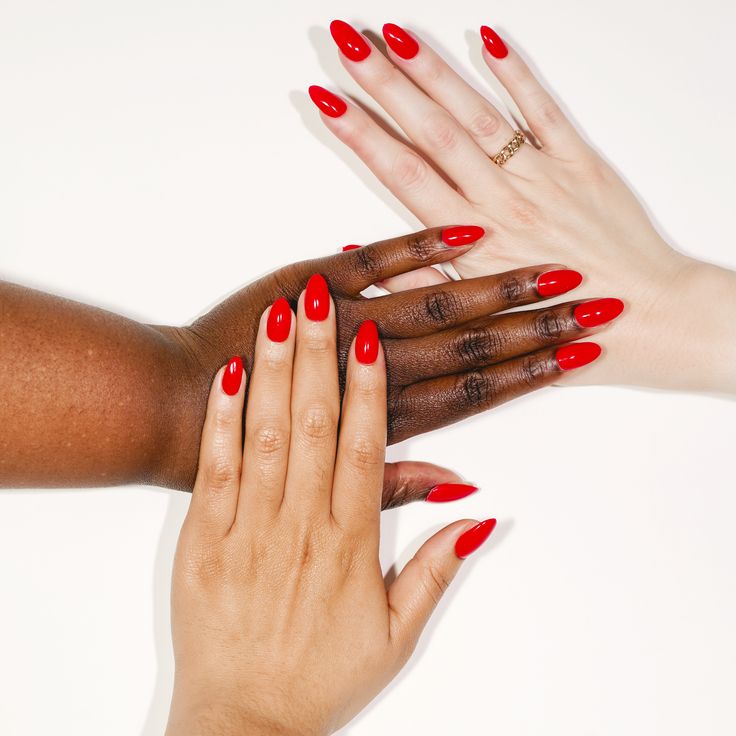 2. Burgundy Beauty
Choose deep burgundy nail polish to create a rich and luxurious manicure that exudes warmth.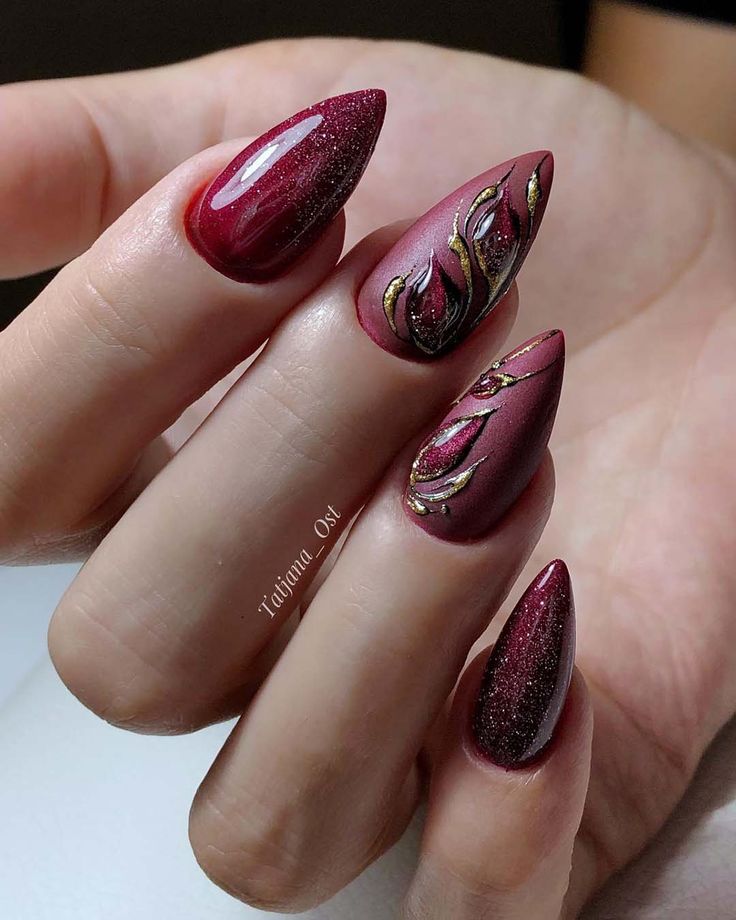 3. Ruby Red Sparkle
Add a touch of glamour with ruby red nails that feature shimmering accents or glitter.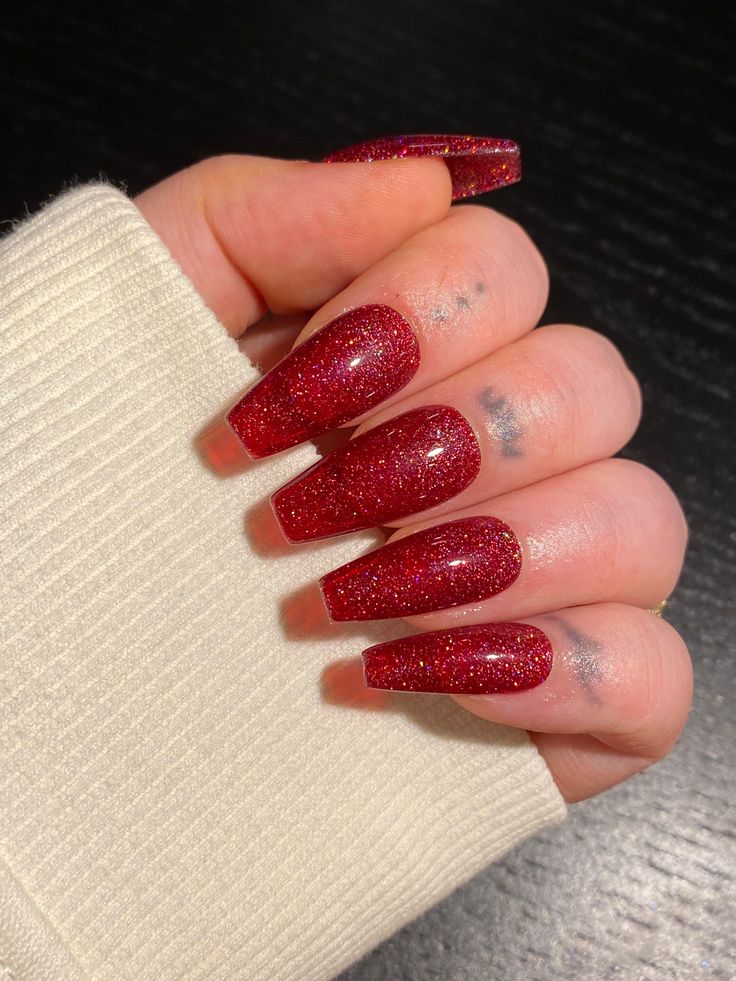 4. Matte Red Nails
Achieve a modern and sophisticated appearance with matte red nail polish.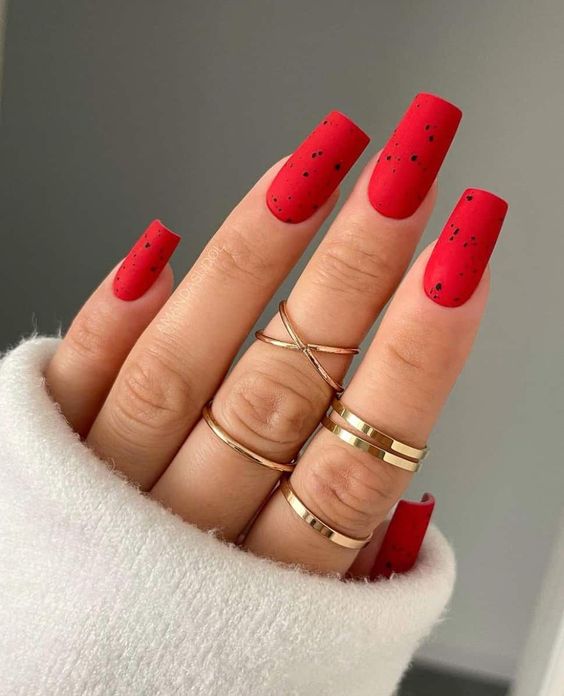 5. Red and Gold Duo
Combine red nails with elegant gold accents or nail art for a regal and festive design.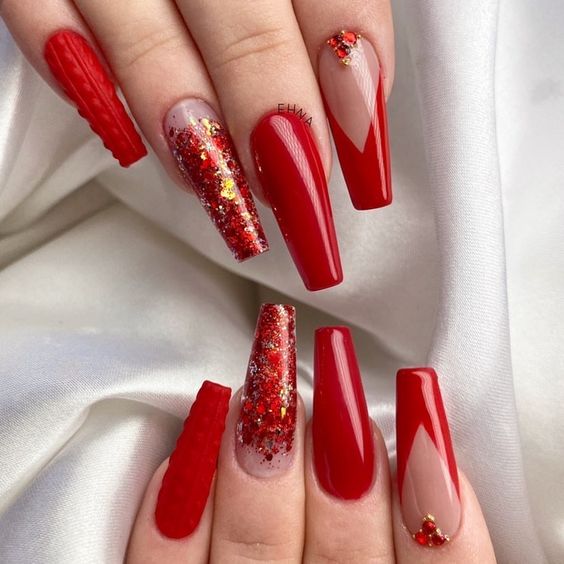 6. Velvet Red Finish
Pair red nails with a velvety matte finish for a luxurious and tactile winter look.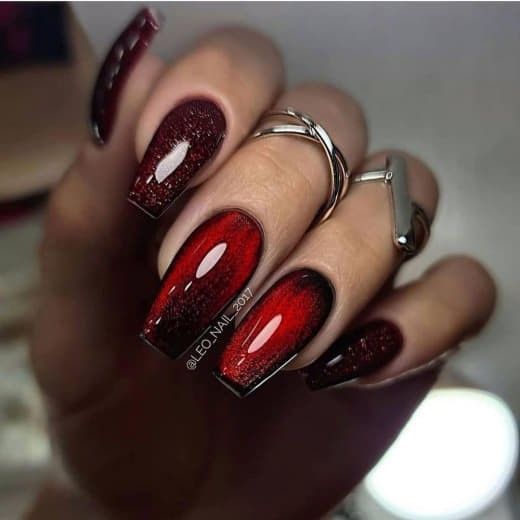 7. Holly Berry Red
Embrace the holiday season with nails in a vibrant holly berry red shade.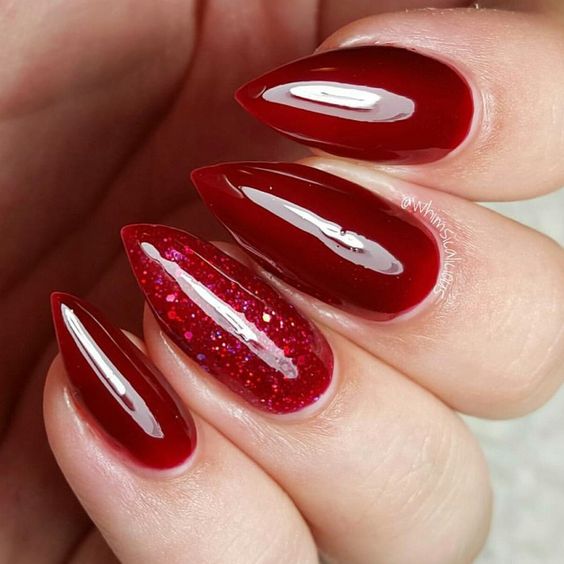 8. Ombre Red Nails
Create a striking ombre effect by blending different shades of red on your nails.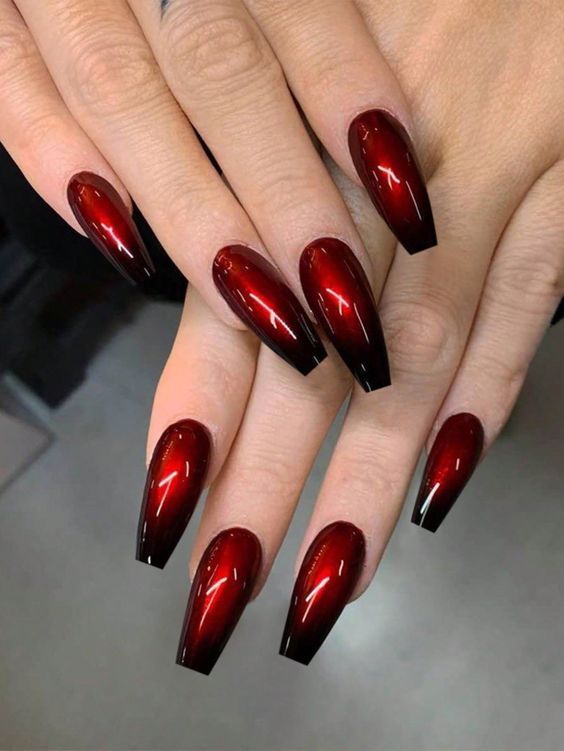 9. Snowflake Red Accents
Adorn your red nails with delicate hand-painted or stamped white snowflake designs for a wintery touch.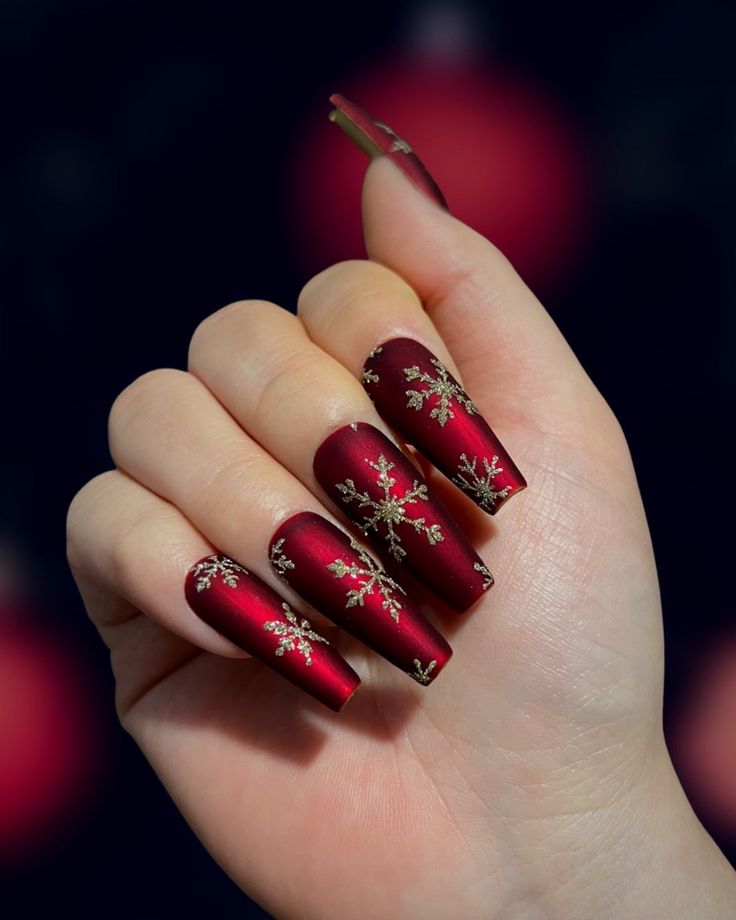 10. Red and Silver Combo
Enhance your red nails with metallic silver accents, such as stripes, dots, or foil, for added glamour.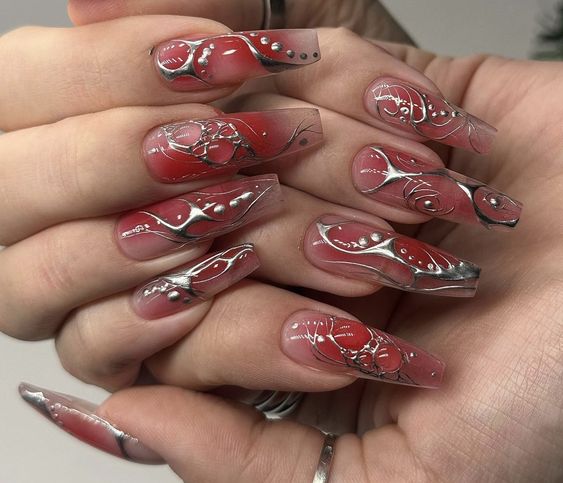 11. Glossy Crimson
Choose glossy crimson nail polish to achieve a rich and vibrant winter manicure.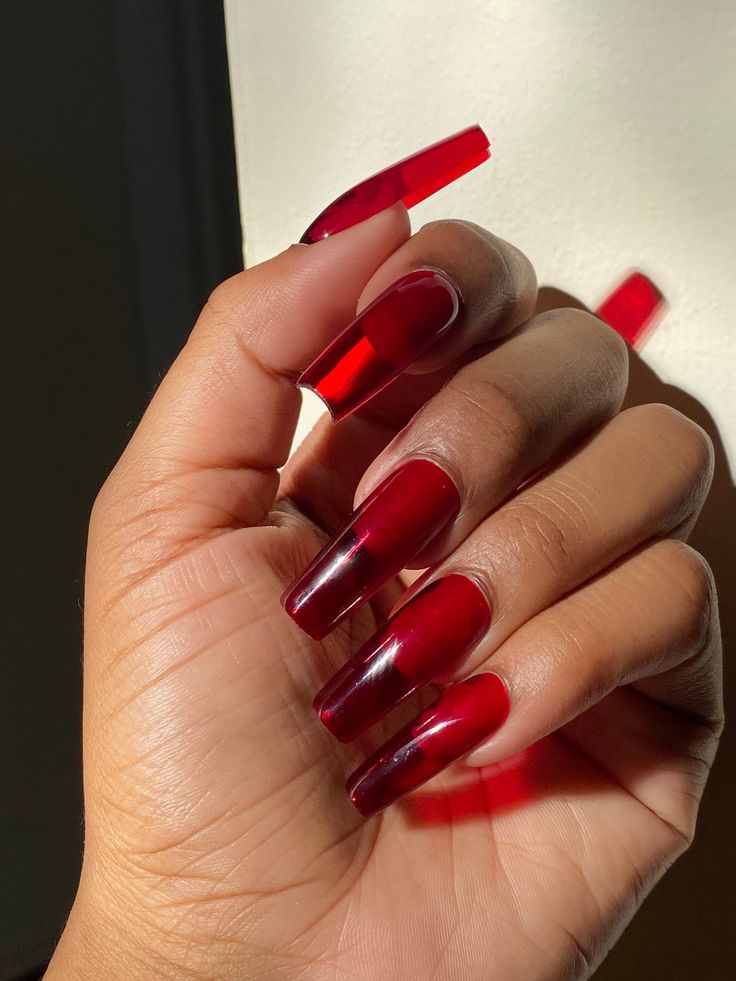 12. Red and Black Contrast
Pair your red nails with sleek black accents or color-blocking for a bold and edgy look.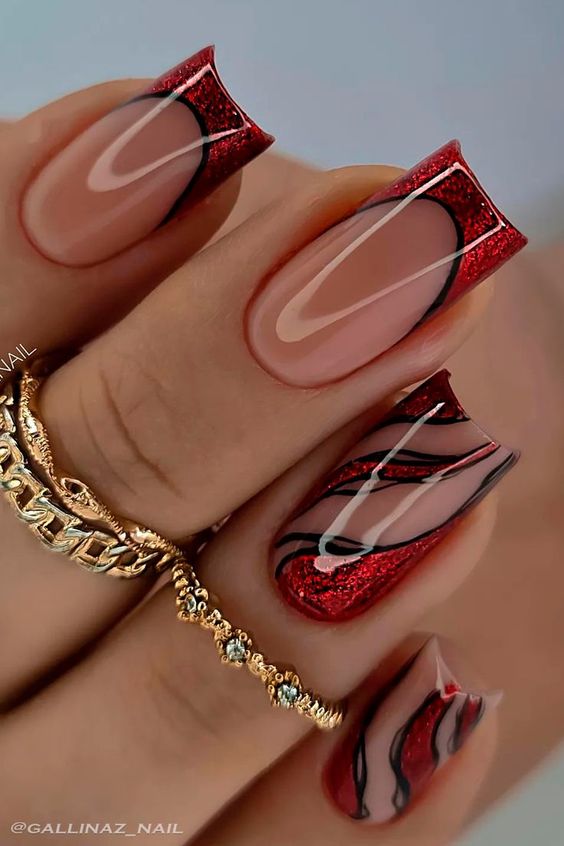 13. Glittering Wine Red
Opt for wine red nails that feature dazzling glitter for a festive and eye-catching appearance.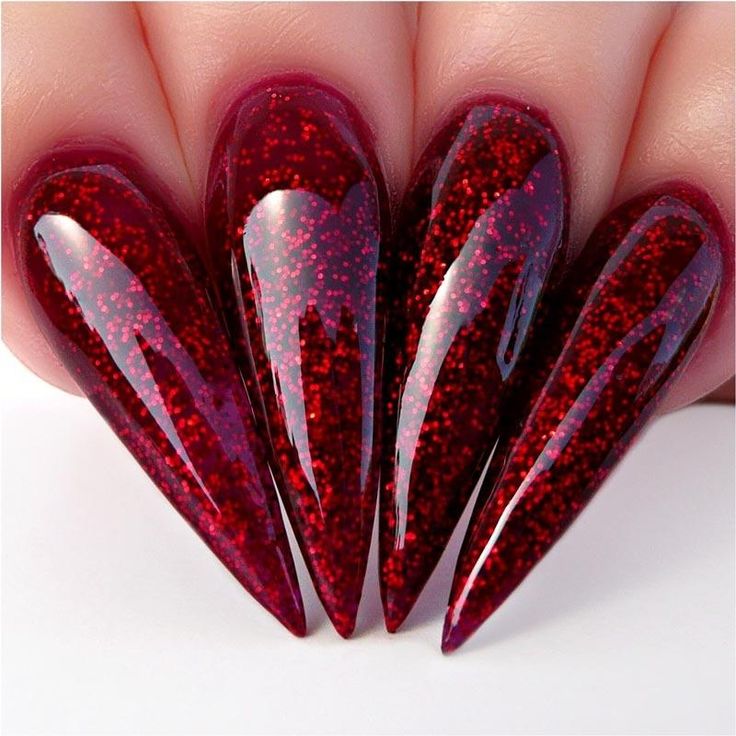 14. Candy Cane Red and White Stripes
Add a playful and sweet touch to your nails with candy cane-inspired stripes in classic red and white.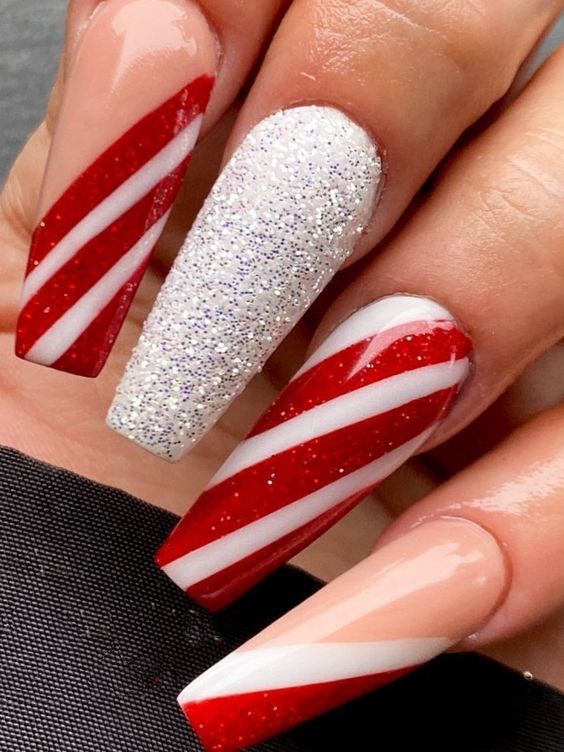 15. Cherry Red French Tips
Put a twist on the classic French manicure by using cherry red polish for the tips for a playful and chic look.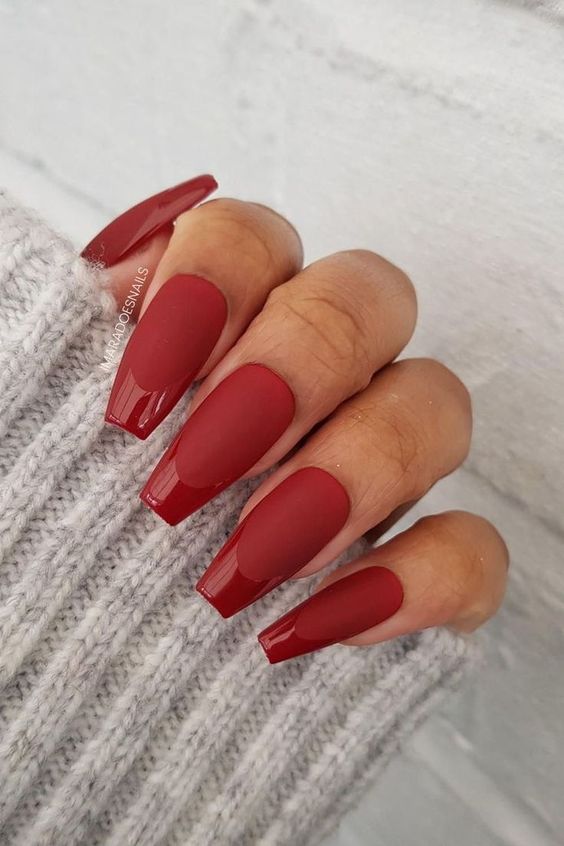 Save Pin