Nails
17 Stylish Blue Nail Trends for Winter 2023-2024
Blue nail designs are a perfect choice for the winter season, evoking the serene beauty of snow and ice. Whether you prefer icy pastels, rich navy, or bold cobalt, there's a blue nail trend for everyone. Here are 17 stylish blue nail trends to inspire your winter manicures in 2023-2024:
1. Icy Blue Ombre
Create a stunning gradient effect by blending various shades of icy blue on your nails.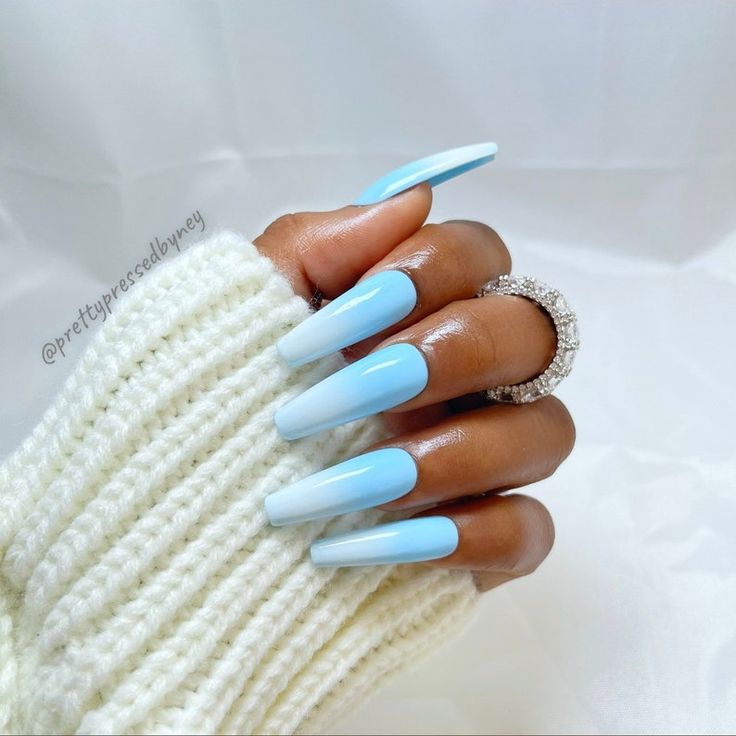 2. Navy and Gold Elegance
Combine rich navy blue nails with elegant gold accents or nail art for a regal winter look.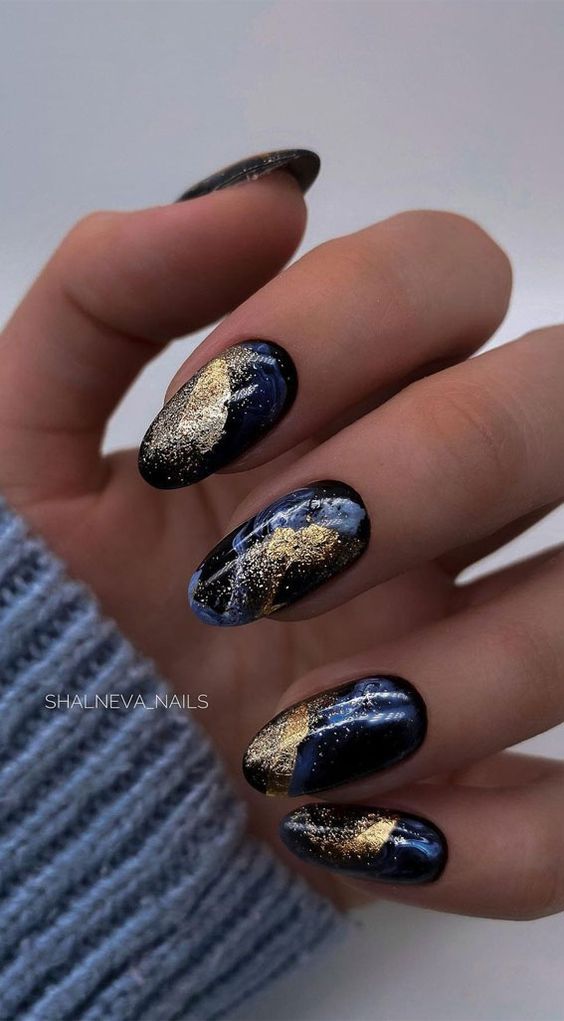 3. Snowflake Accents
Adorn your blue nails with intricate hand-painted or stamped white snowflake designs for a wintery touch.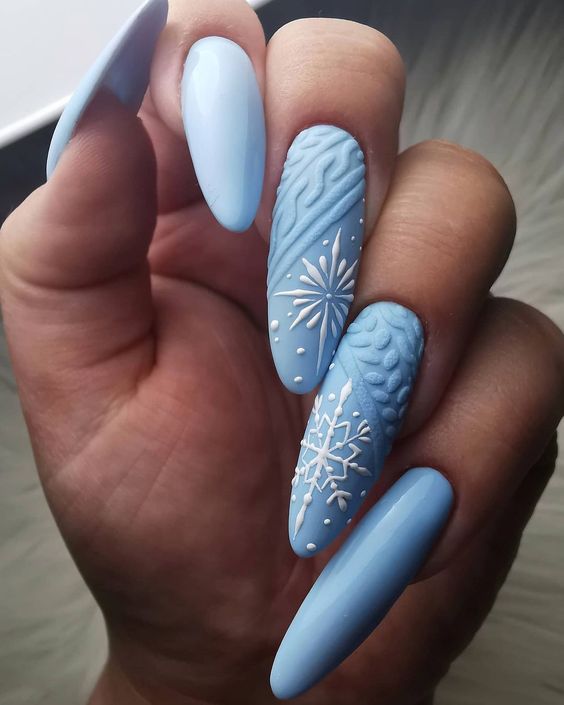 4. Matte Navy Nails
Achieve a sleek and modern appearance with matte navy blue nail polish.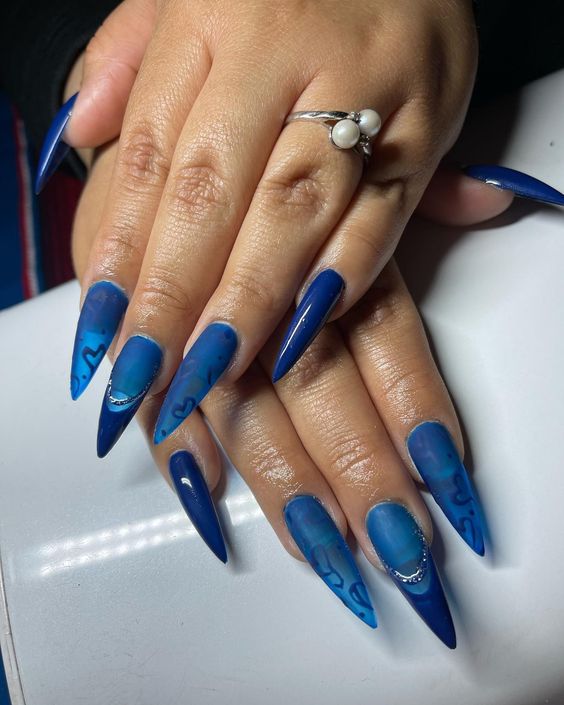 5. Frozen-Inspired Nails
Channel the magic of Disney's "Frozen" with icy blue nails and delicate snowflake or snowman nail art.
6. Cobalt Blue Glam
Make a bold statement with cobalt blue nails that exude confidence and style.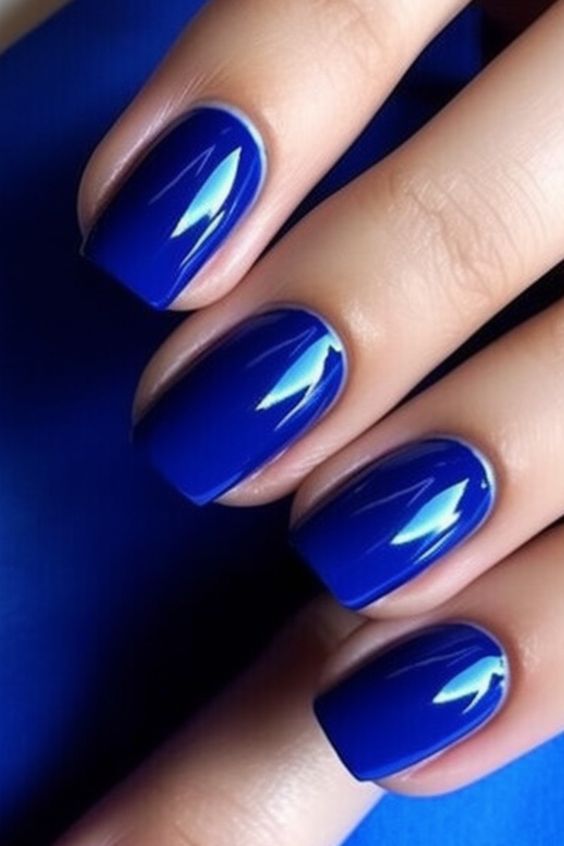 7. Silver Shimmer
Enhance your blue nails with a touch of silver shimmer or glitter for added sparkle.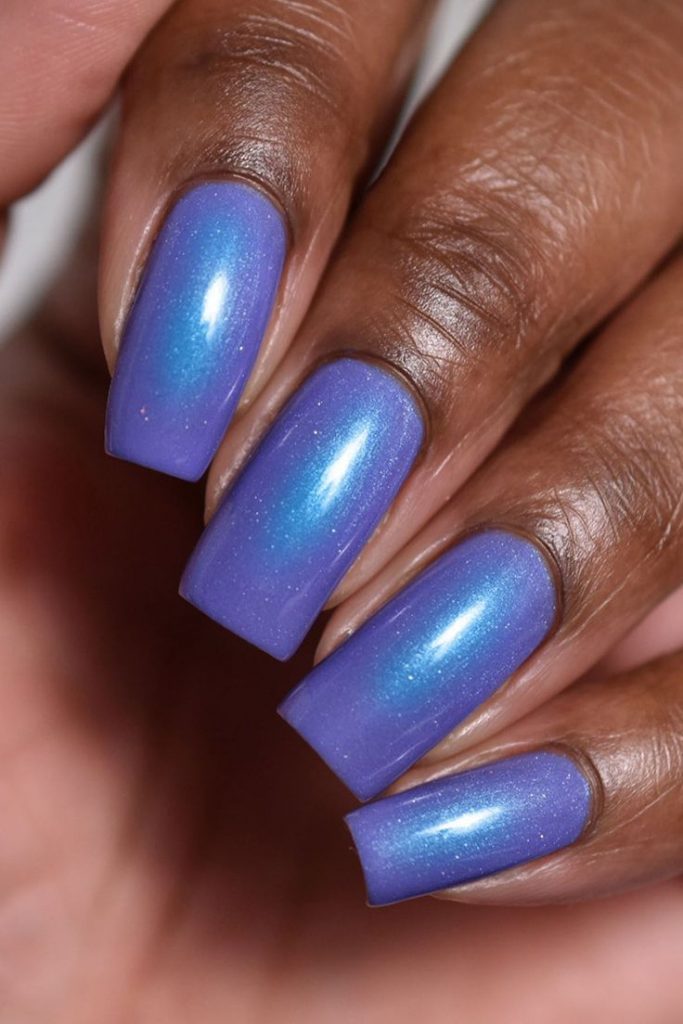 8. Winter Night Sky
Create a mesmerizing night sky effect on your nails with deep blue and silver or gold accents.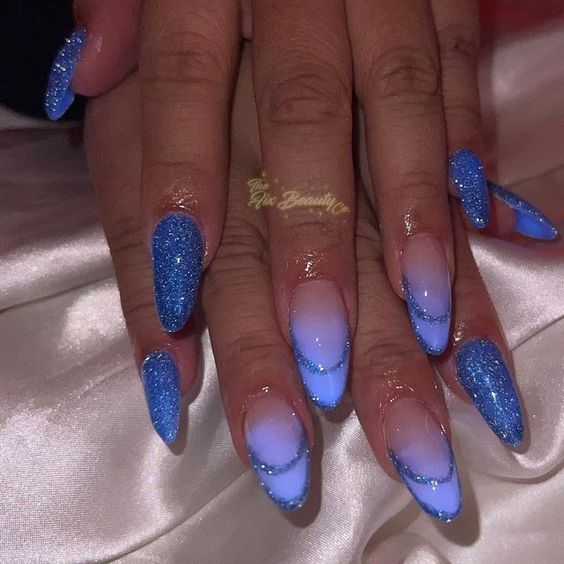 9. Teal and Turquoise Mix
Combine different shades of teal and turquoise for a playful and vibrant nail design.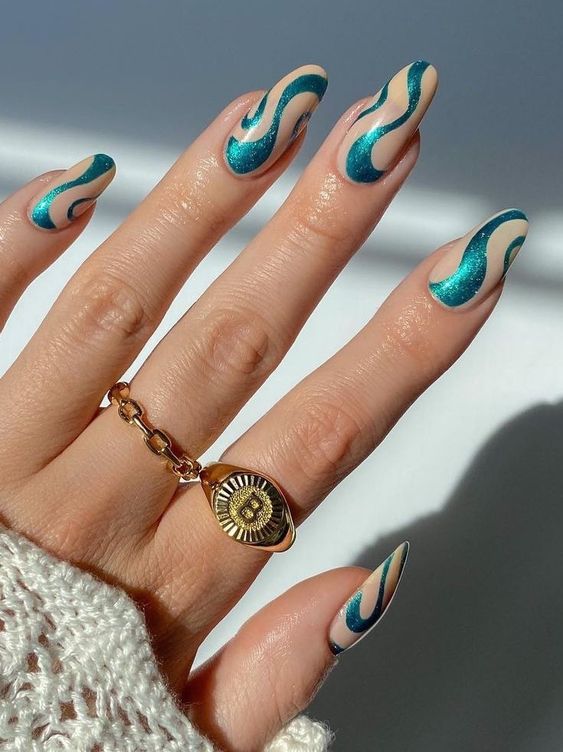 10. Icy Silver Tips
Add a frosty touch by painting just the tips of your nails with metallic silver polish.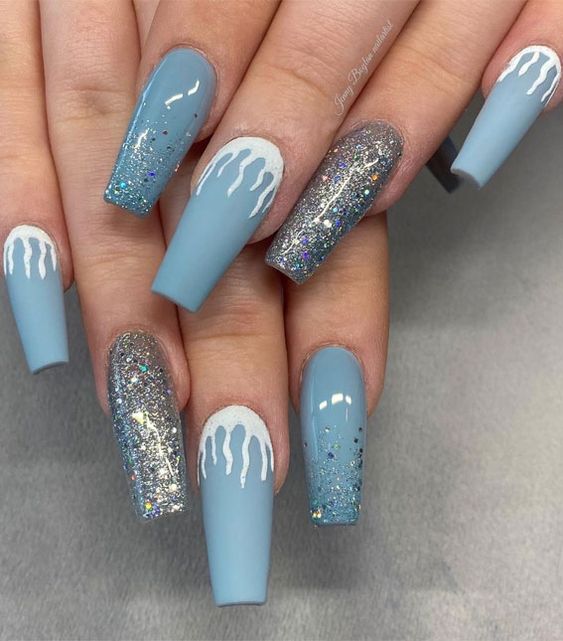 11. Ocean Waves
Emulate the beauty of ocean waves with blue and white wave-like nail art.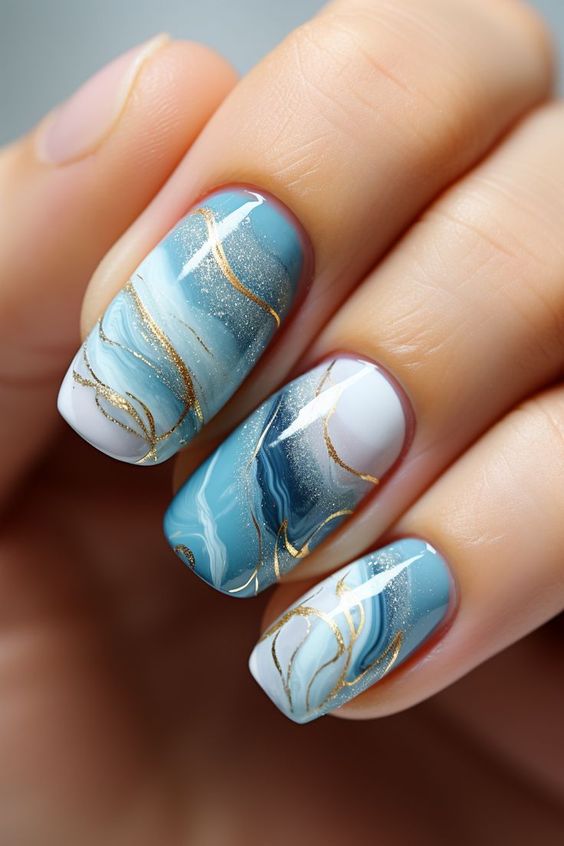 12. Royal Blue and Velvet
Pair royal blue nails with a velvety matte finish for a luxurious winter look.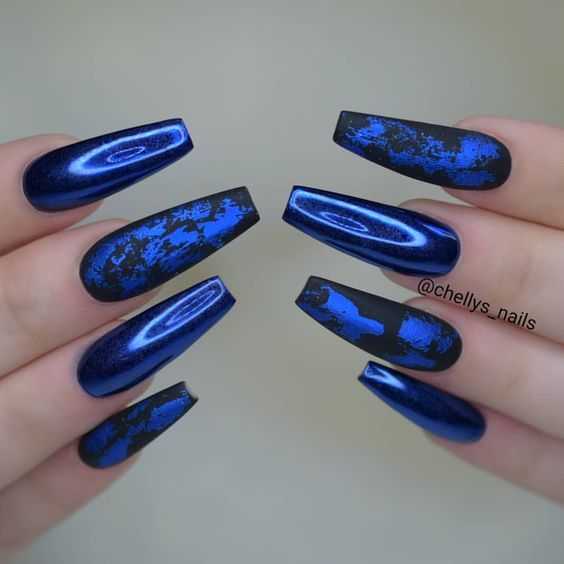 13. Geometric Blue Patterns
Create intricate geometric patterns using various shades of blue for a modern and artistic design.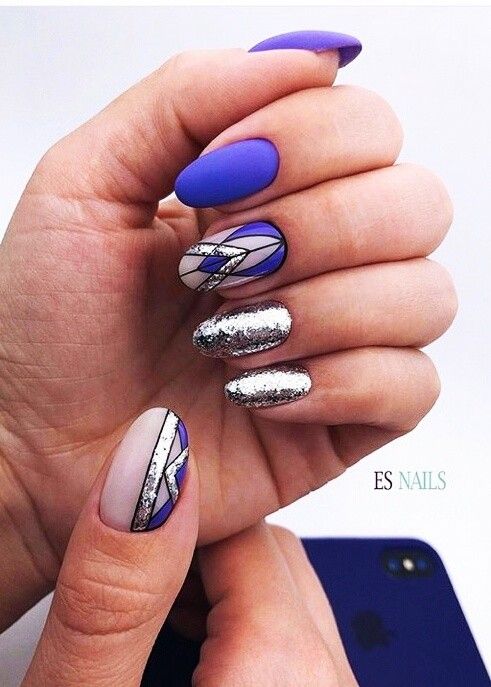 14. Blue Marble Nails
Achieve a mesmerizing marble effect by blending shades of blue and white on your nails.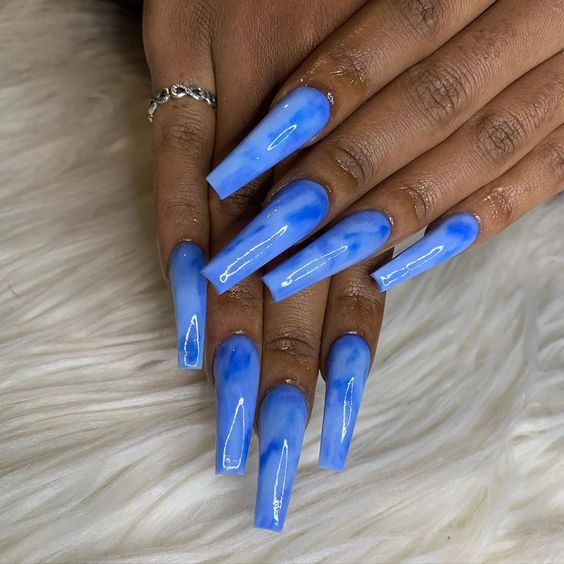 15. Nautical Stripes
Add a touch of nautical charm with blue and white stripes on your nails.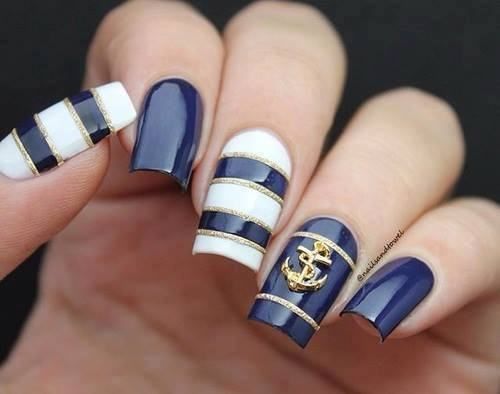 16. Denim-Inspired Nails
Capture the essence of denim with a denim blue nail color and contrasting nail art.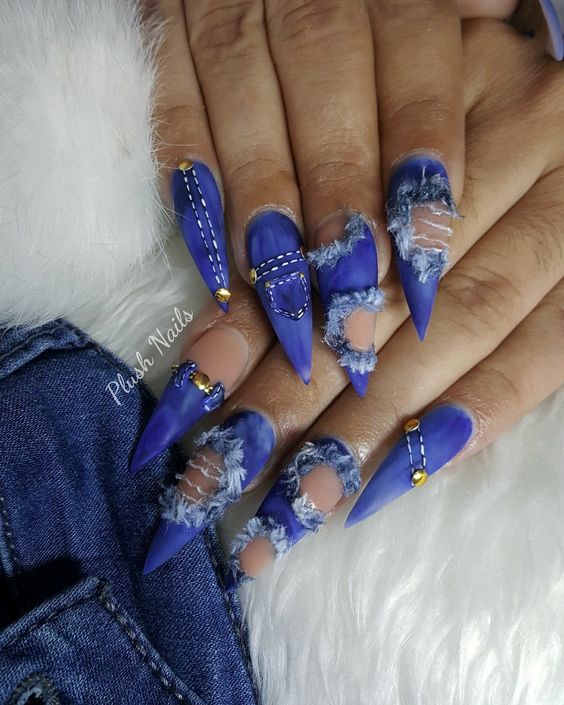 17. Turquoise Gemstones
Adorn your nails with turquoise-colored gemstone nail art for a unique and eye-catching look.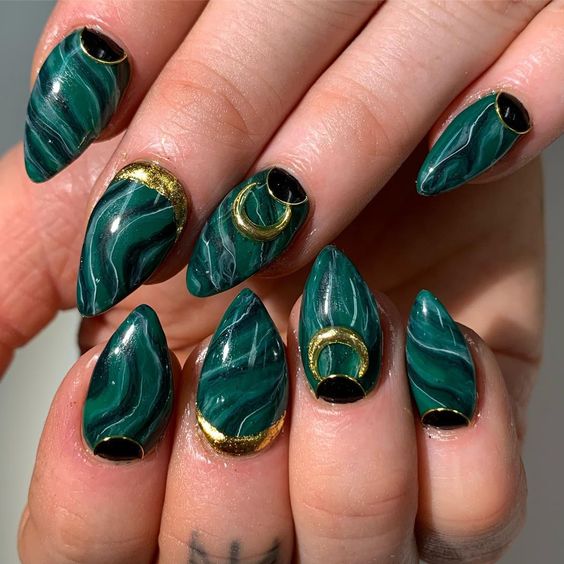 Save Pin