Nails
15 Vibrant Yellow Nail Designs for Winter 2023-2024
Yellow nail designs can bring a burst of sunshine to the winter season, adding a pop of color and warmth to your look. Whether you prefer bold and playful designs or more subtle and elegant ones, there are plenty of yellow nail design ideas to choose from. Here are 15 vibrant yellow nail designs to inspire your winter manicures in 2023-2024:
Sunshine Yellow Nails:
Embrace the brightness of a solid sunshine yellow nail color for a cheerful and uplifting look.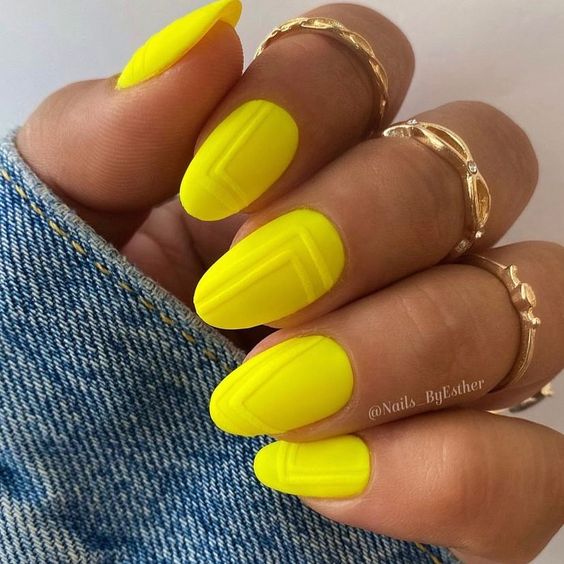 Golden Glitter Accents:
Add a touch of glamour with golden glitter accents or gradient designs on your yellow nails.

Snowflake and Yellow:
Combine yellow nail polish with hand-painted or stamped white snowflake designs for a festive and wintery appearance.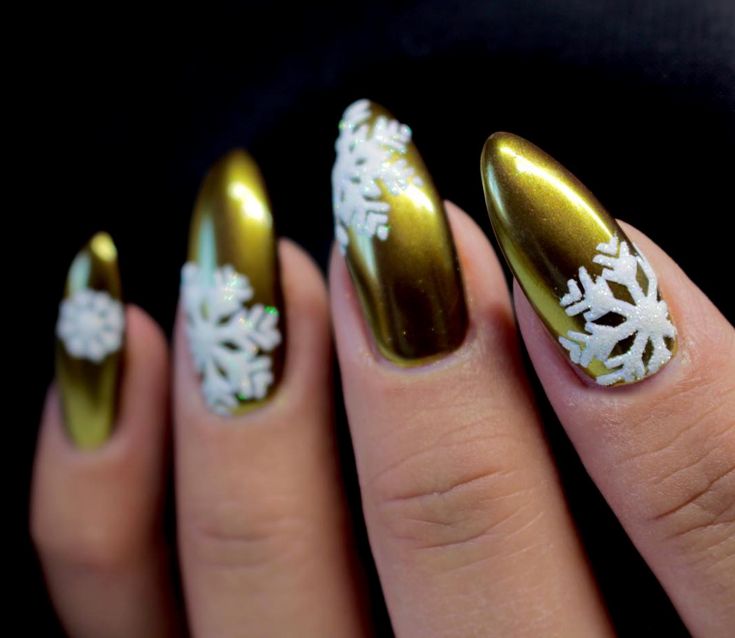 Yellow and Gray Duo:
Create an elegant contrast by pairing your yellow nails with sleek gray accents or color-blocking.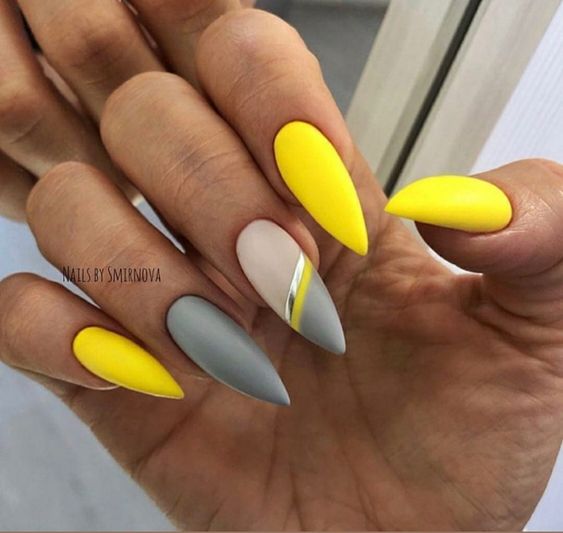 Sunflower Nail Art:
Adorn your nails with sunflower nail art for a lively and vibrant look that captures the spirit of summer.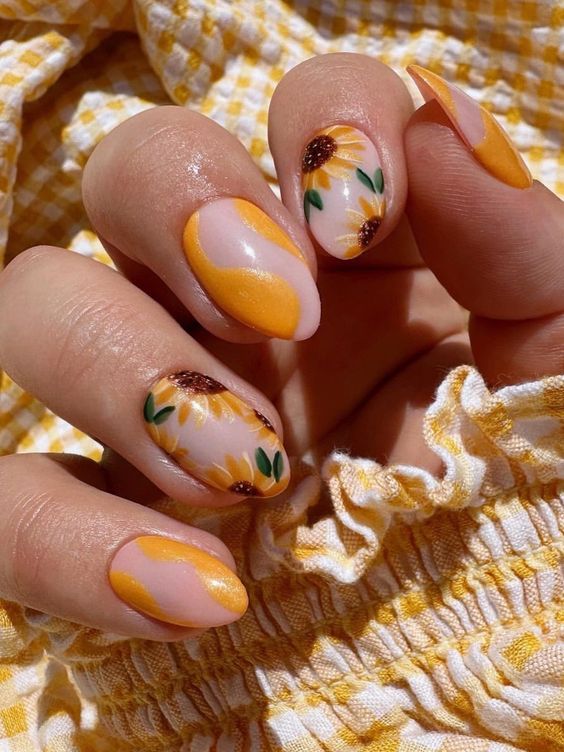 Lemonade Ombre:
Achieve a refreshing ombre effect by blending lemonade yellow with a lighter or deeper yellow shade.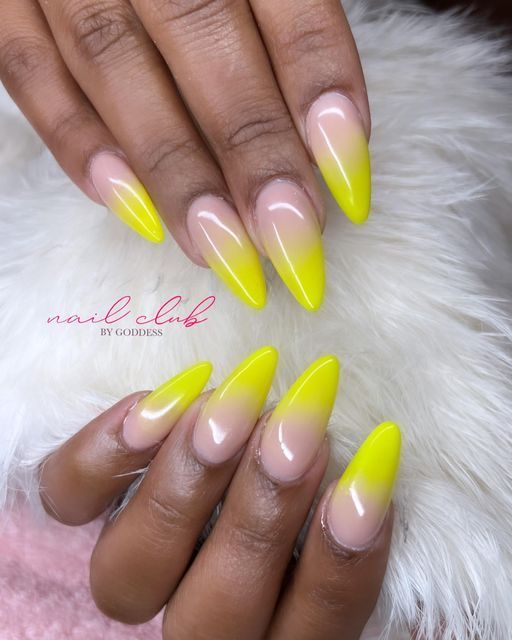 Yellow Polka Dots:
Add a playful touch with yellow nails featuring tiny polka dots in contrasting colors.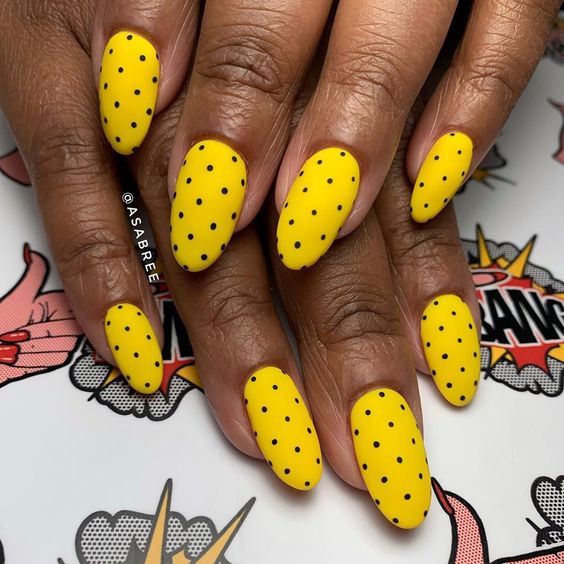 Mellow Mustard:
Choose a mellow mustard yellow nail color for a chic and understated winter look.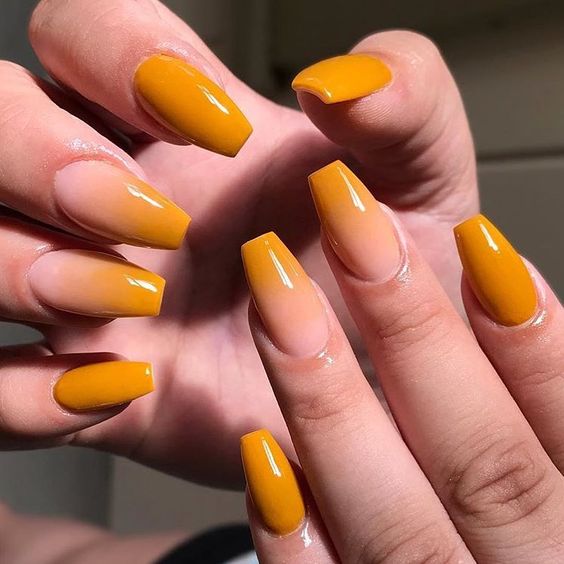 Abstract Yellow Art:
Experiment with abstract nail art that combines yellow with bold geometric shapes or brush strokes.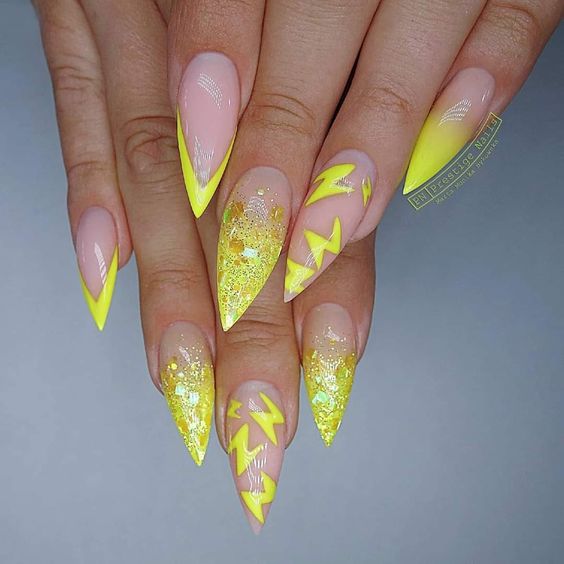 Yellow and Navy Blue Combo:
Pair your yellow nails with deep navy blue accents for a sophisticated and balanced design.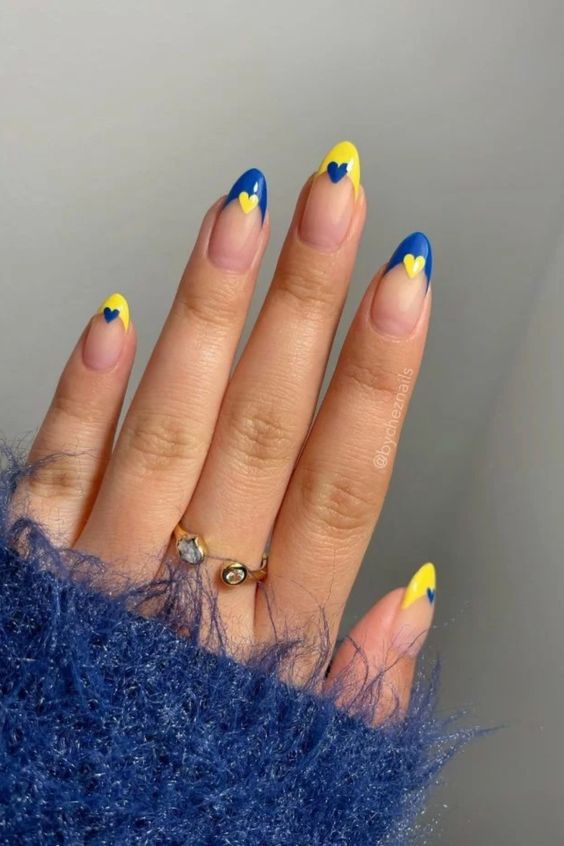 Tropical Vibes:
Create a tropical-inspired look with yellow nails featuring palm tree or pineapple nail art.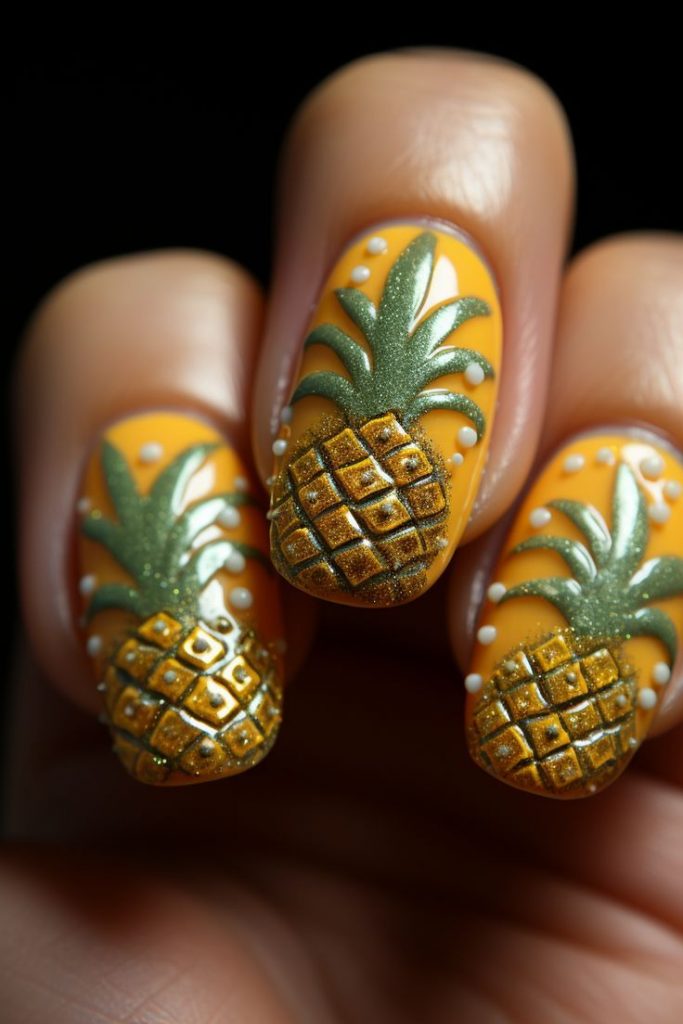 Honeycomb Patterns:
Mimic the beauty of honeycombs with yellow nails adorned with intricate hexagonal patterns.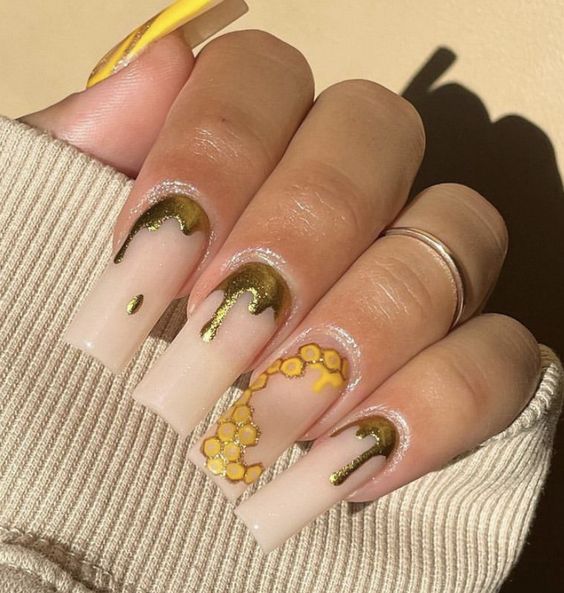 Yellow Floral Designs:
Add a touch of femininity with hand-painted yellow flowers or floral patterns on your nails.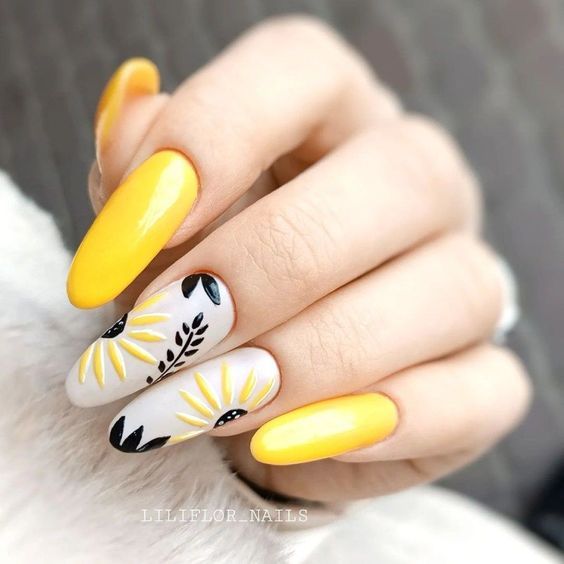 Buttercup Yellow Tips:
Upgrade a classic French manicure by replacing the white tips with buttercup yellow for a playful twist.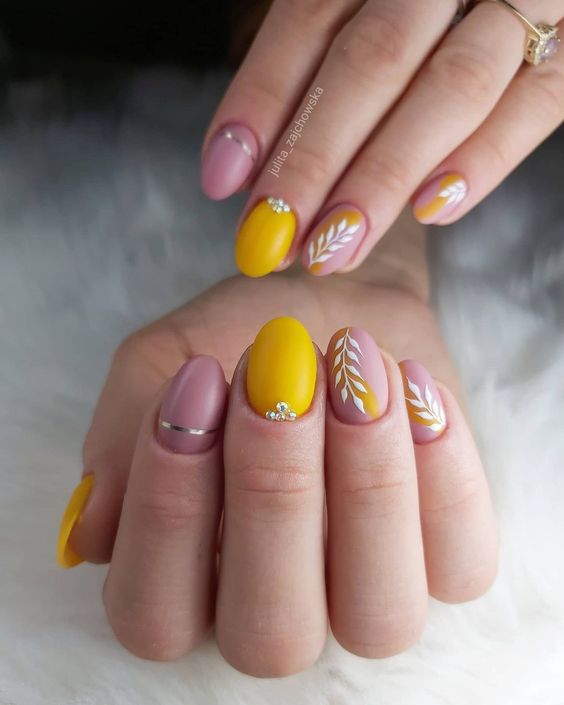 Yellow and Silver Duo:
Enhance your yellow nails with metallic silver accents, such as stripes, dots, or foil, for a touch of elegance.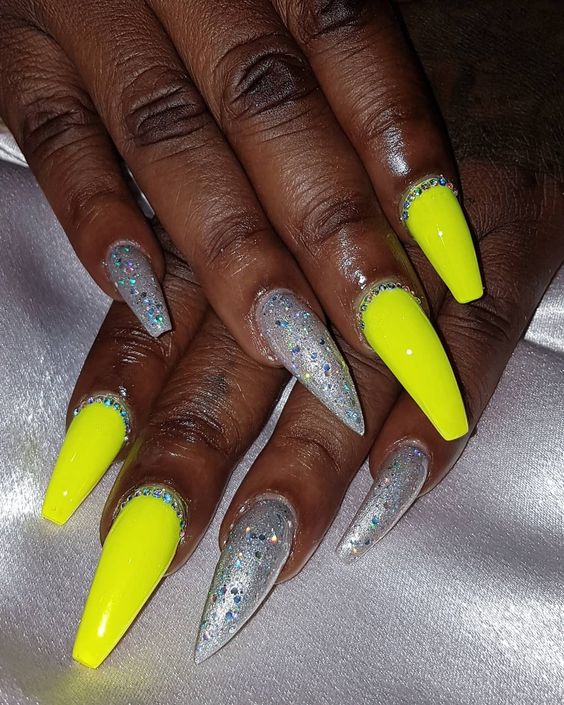 Save Pin