Nails
15 Creative Nail Designs for Winter 2023-2024
Winter is the perfect time to experiment with creative nail designs that capture the spirit of the season. Whether you prefer elegant and subtle designs or bold and festive ones, there's a winter nail design idea for everyone. Here are 15 creative nail designs to inspire your manicures in 2023-2024:
1. Winter Wonderland Scene
Create a winter wonderland on your nails with hand-painted scenes of snow-covered trees, cozy cabins, and falling snowflakes.

2. Knitted Sweater Patterns
Mimic the cozy look of knitted sweaters with intricate nail art that features cable knits, Fair Isle designs, or other warm textures.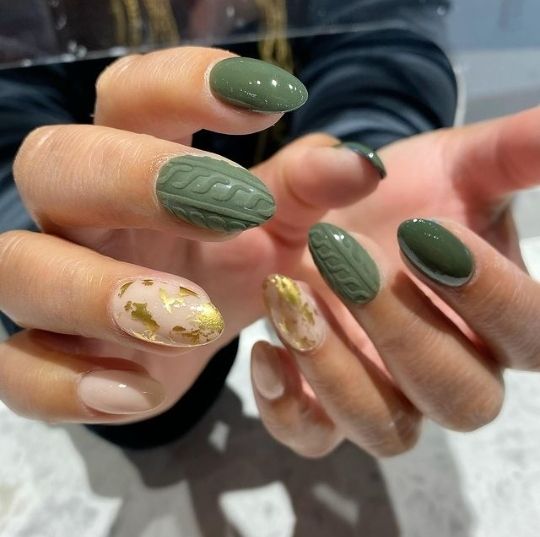 3. Jewel-Toned Jewels
Embrace the richness of winter with jewel-toned nail designs that incorporate deep sapphire, emerald, and amethyst colors.
4. Frosty Marble Nails
Achieve a wintery and sophisticated appearance with marble nail art that combines shades of white, gray, and silver.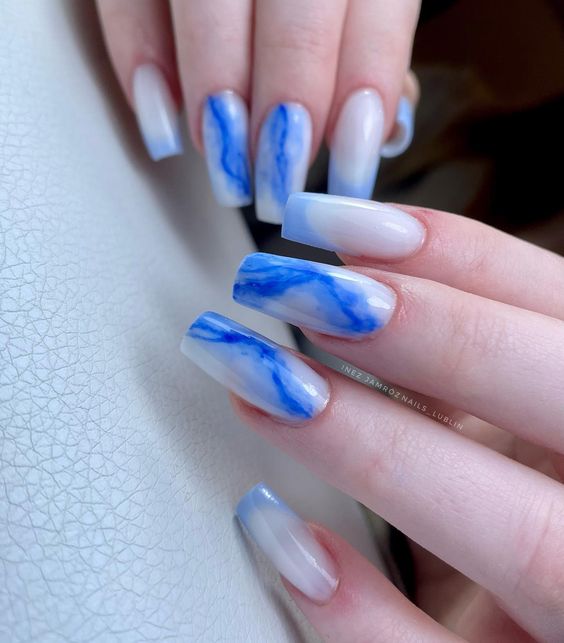 5. Glistening Icicles
Paint delicate icicles on your nails using silver or white polish to mimic the look of glistening winter ice.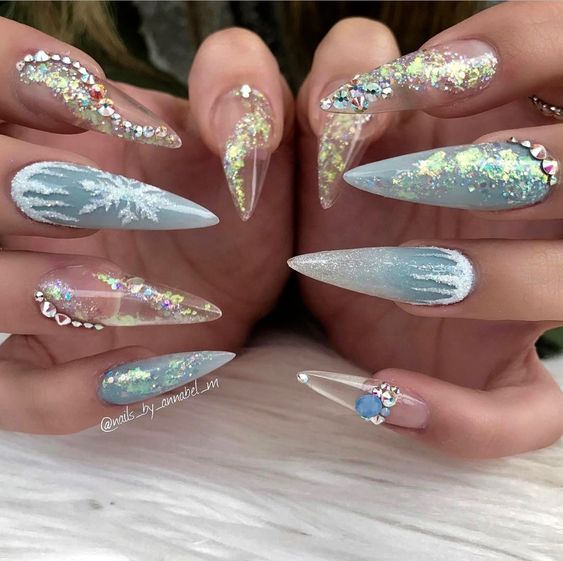 6. Holiday Plaid Patterns
Celebrate the season with festive plaid nail art that combines classic holiday colors like red, green, and white.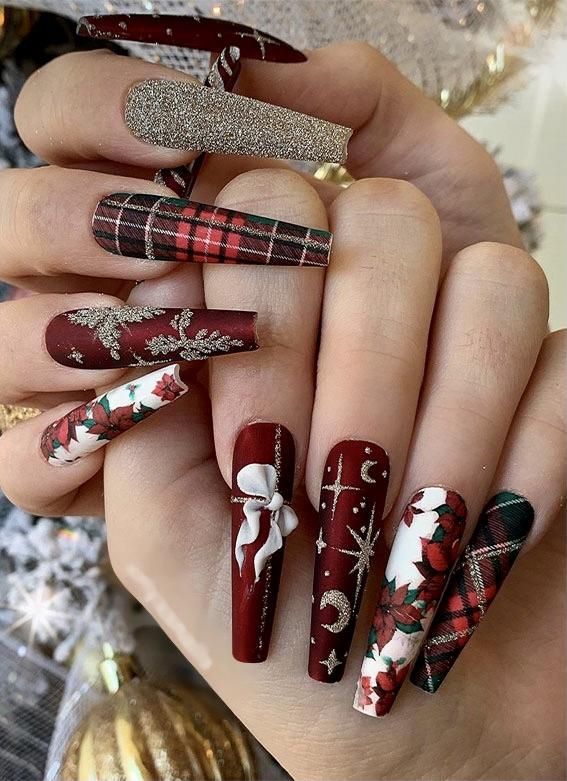 7. Candy Cane Stripes
Add a playful and sweet touch to your nails with candy cane-inspired stripes in classic red and white.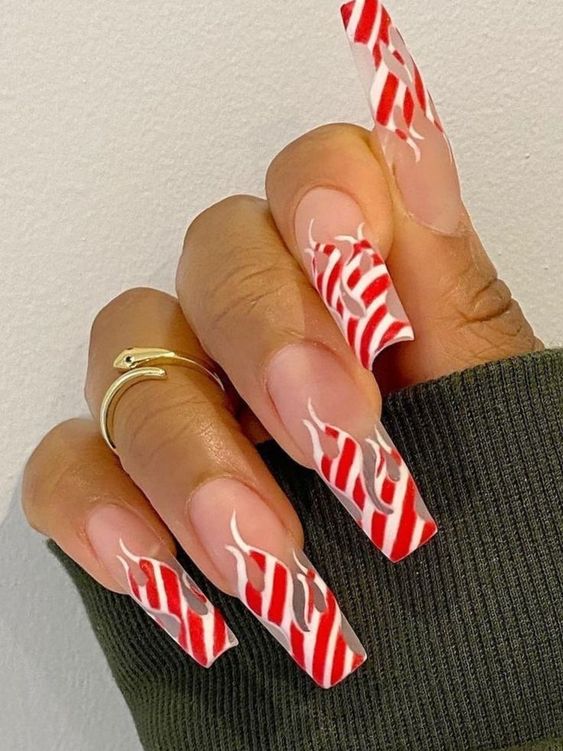 8. Holly and Berries
Adorn your nails with hand-painted holly leaves and berries for a cheerful and festive look.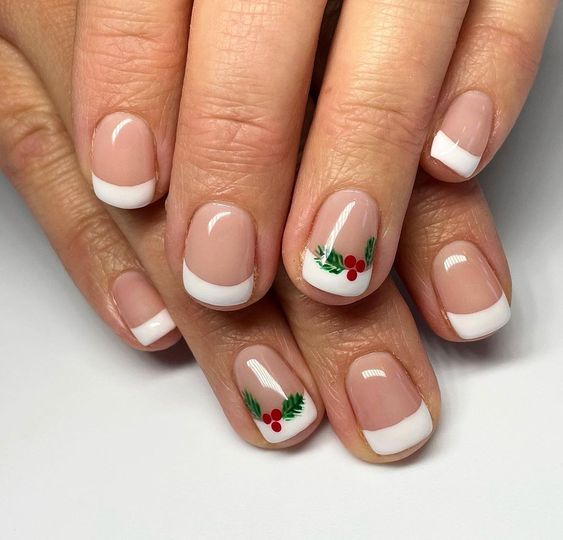 9. Winter Florals
Create a stunning floral nail design with winter-inspired flowers like poinsettias or frosted roses.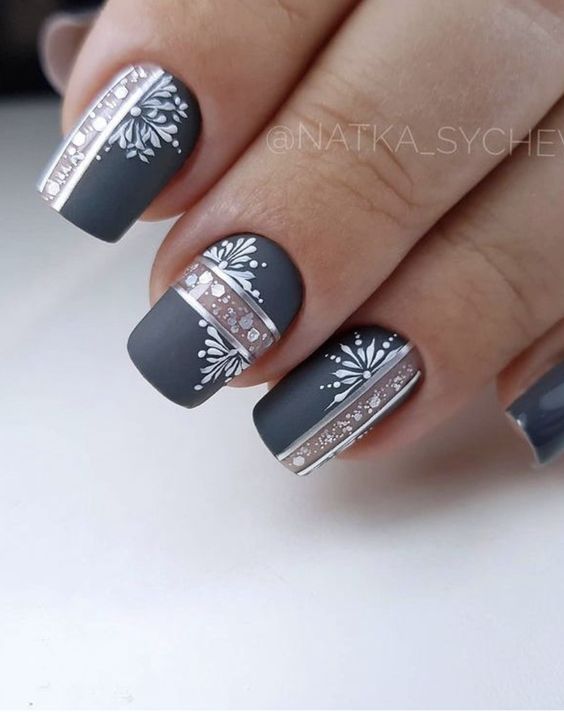 10. Snow Globe Nails
Capture the charm of snow globes with miniature scenes on your nails featuring tiny houses, trees, and falling snow.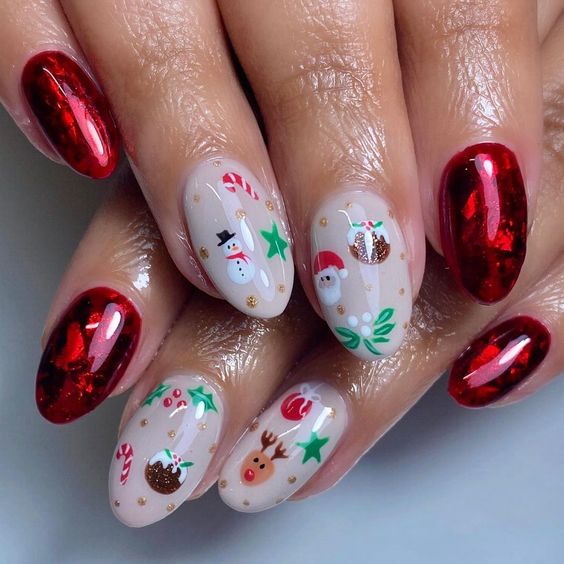 11. Icy Geometric Patterns
Combine winter hues like icy blue and silver with geometric patterns for a modern and artistic nail design.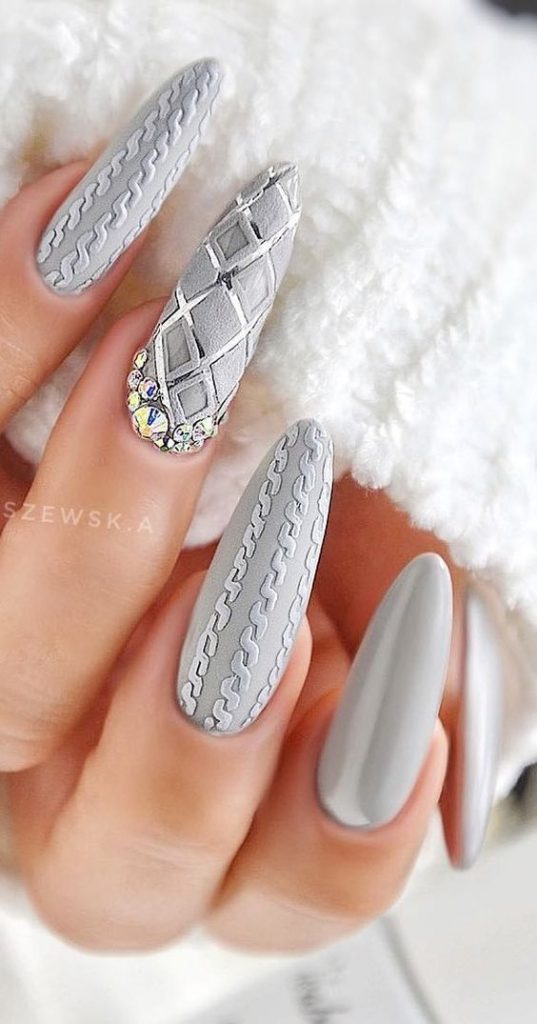 12. Festive Dots and Snowflakes
Embellish your nails with colorful dots and delicate hand-painted snowflakes for a joyful and wintery appearance.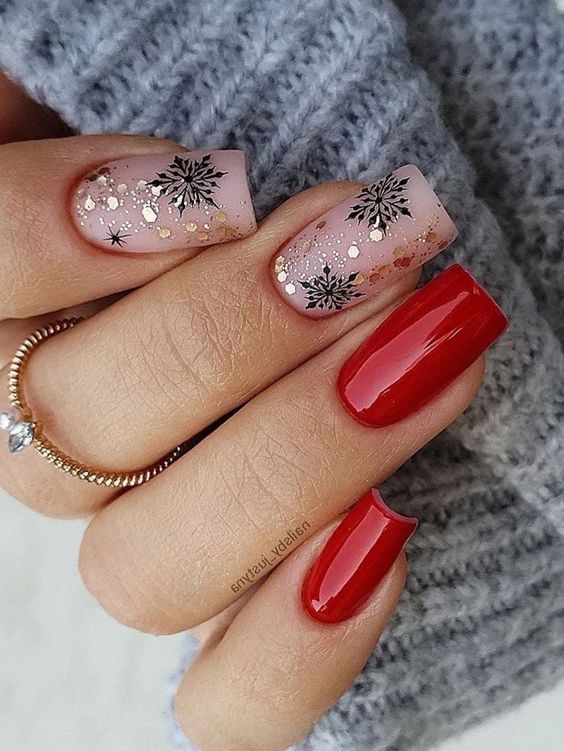 13. Elegant Holly Leaves
Achieve a sophisticated look with subtle holly leaf accents on a nude or clear background.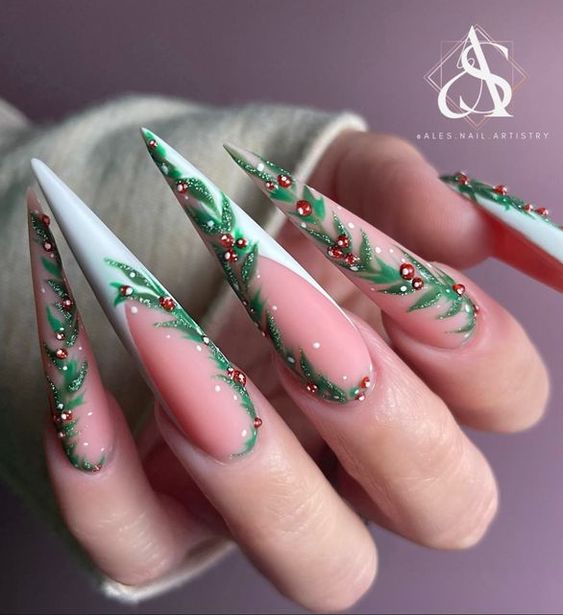 14. Glitter Gradient
Create a subtle and glamorous glitter gradient by adding sparkling polish toward the tips of your nails.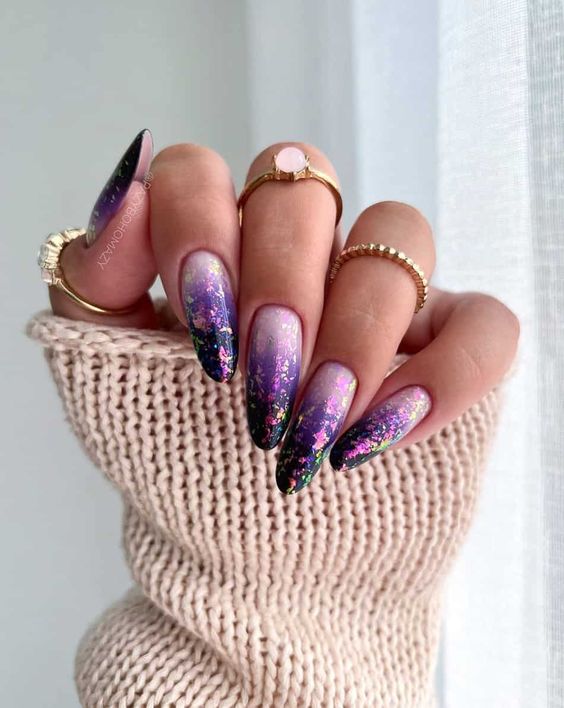 15. Frozen-Inspired Nails
Channel the magic of Disney's "Frozen" with icy blue nail polish and delicate snowflake or snowman nail art.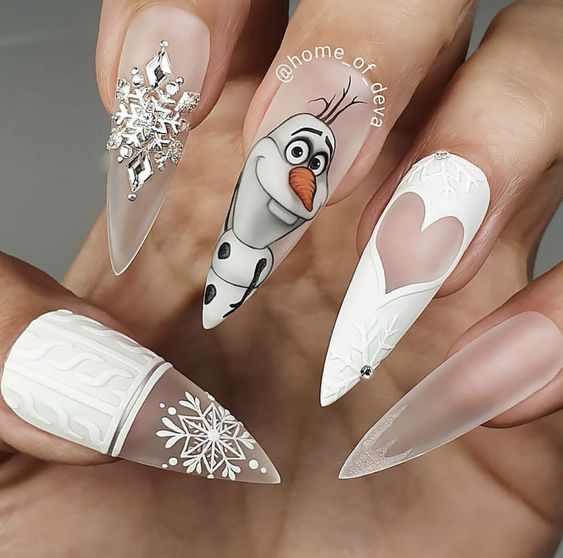 Save Pin